When autumn hits, many a host and hostess shift into high gear in the realm of entertaining. From small gatherings of family to large parties with friends, there are a variety of events to enjoy. Whether you're masterminding a fancy event or simply having a few people over, you probably want to set a nice table, right? Where do you start? Do you have to spend a lot of money? Today we present 12 tabletop trends to inspire you in your entertaining endeavors.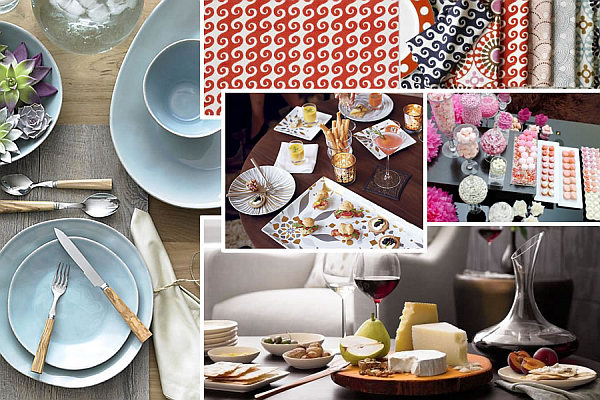 From simple suggestions to fancy spreads, today's most interesting decor doesn't have to be the most expensive. There are plenty of budget-conscious options. But if you're in a shopping mood, you can enjoy browsing the offerings of the season. More good news: tabletop design trends range from the sleek and monochromatic to a true rainbow of colors. In other words, there's something for everyone to enjoy…
1. Ombre Displays
Here at Decoist, we've tracked the ombre trend and all of its gradient-inspired glory. The idea: revel in different shades of the same color. In fact, ombre design often features an assortment of tones arranged from darkest to lightest to create a fading effect. The table display below exemplifies ombre style with an assortment of candy and flowers in rosy hues. [from Catch My Party via The Style Room]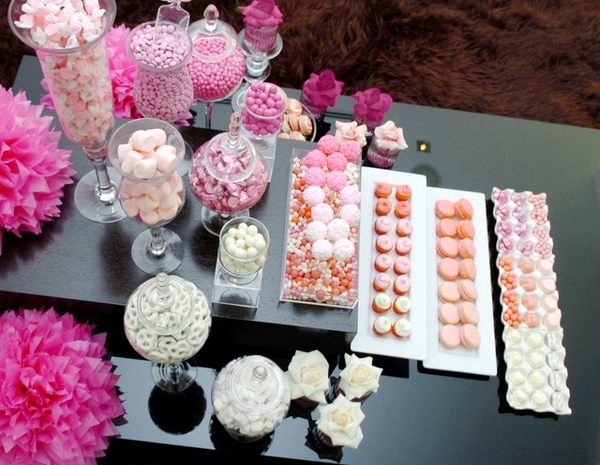 2. A Rainbow of Options
Next we enjoy a whole range of color thanks to a rainbow party table that pairs a spectrum of shades against a white backdrop. From rainbow-hued food to the cube-like hanging decorations above, the sparse use of color keeps this spread from being overwhelming. Check out all the details at Annily Green.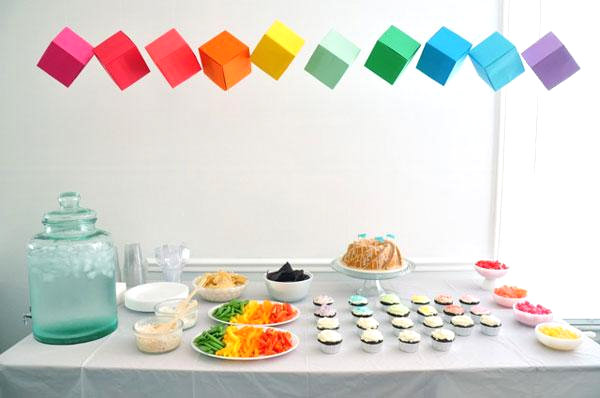 3. Modern Vases
For long table settings, dust off your vase collection and arrange pieces in a line along the center of the table. Fill them with dried or fresh blooms, and watch as your party table comes to life. Modern vases can be purchased at affordable prices, so if you don't already have a a stash, try collecting a group in one hue, such as white. The result: a clean, crisp look. [from Glenwood]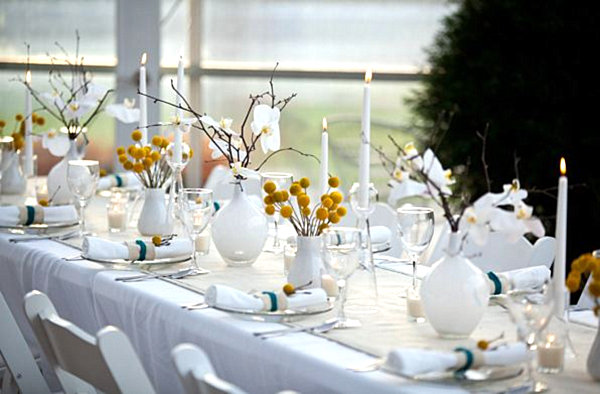 4. Specialty Dessert Plates
If you're itching to try a new dishware pattern but hesitate to replace the set you already own, buy a collection of dessert plates. Perfect for a dash of interest at the end of the meal, these small items are a great way to add a dash of adventure to your table decor (without worrying about tiring of an entire collection of plates in a new pattern). The Winter Solstice Animal Dessert Plates below are perfect for the holidays. Glazed porcelain and grayscale decals create a unique look that's ideal for the modern table. [from West Elm]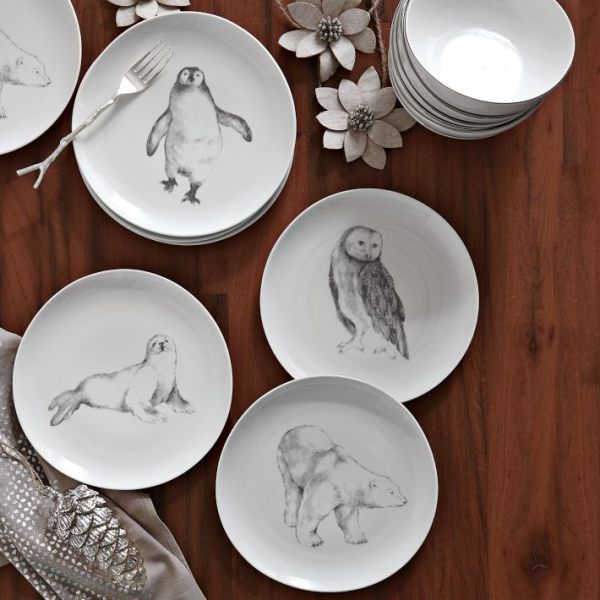 5. Cake Stands
Cake stands have been back in full force for awhile now, and they show no signs of leaving. Why? They lend an air of vintage flair to a party table. Not to mention, they make each sweet creation seem special! The Bird Dessert Stands below create a unique statement with charming glass handles at the top of each dome. [from West Elm]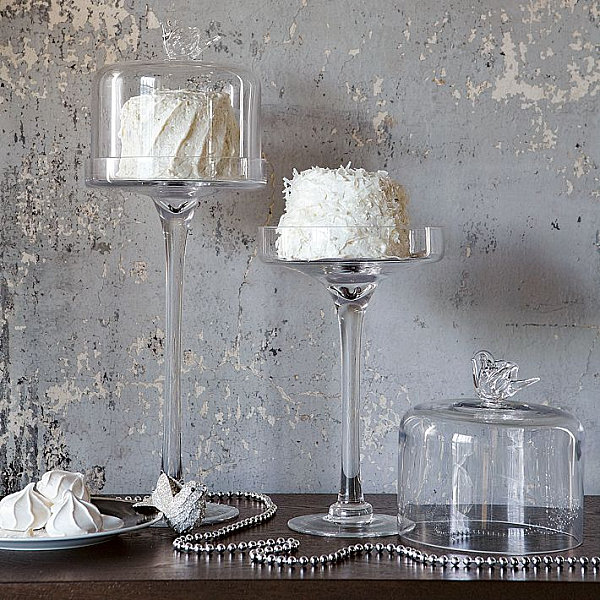 6. Colorful Table Linens
The perfect way to add color, bright table linens will never go out of style. Yet the patterns come and go. While angular geometrics have been all the rage in recent years, a new crop of patterns is on the rise. Wavy lines, curves and a slew of whimsical designs are gracing the tabletops of many hosts and hostesses. Check out the striking Orange Bobo Waves Placemat and other selections below! [from Jonathan Adler]

7. Clear and Simple
Simplicity is always chic! While entertaining, many enjoy keeping it modern with clean-lined dishes, earthy accents and crystal clear drinkware. The stylish pieces below are powerful in their contemporary form, yet they don't steal the spotlight from the delicious fresh food they hold. [from Crate & Barrel]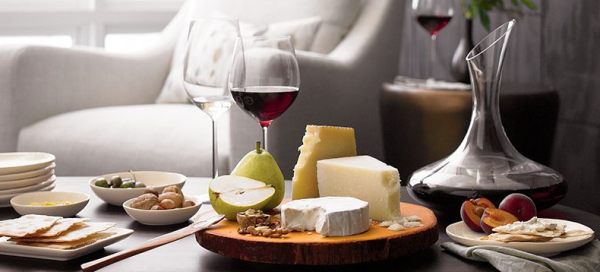 8. A Touch of Nature
Add a special touch to your tabletop with an accent from nature. The bowl of succulents below is the perfect example of garden style on the dining table. Not to mention, wooden flatware contributes to the earthy feel, and the Marin Blue Dinnerware is a celebration of the sea. [from Crate & Barrel]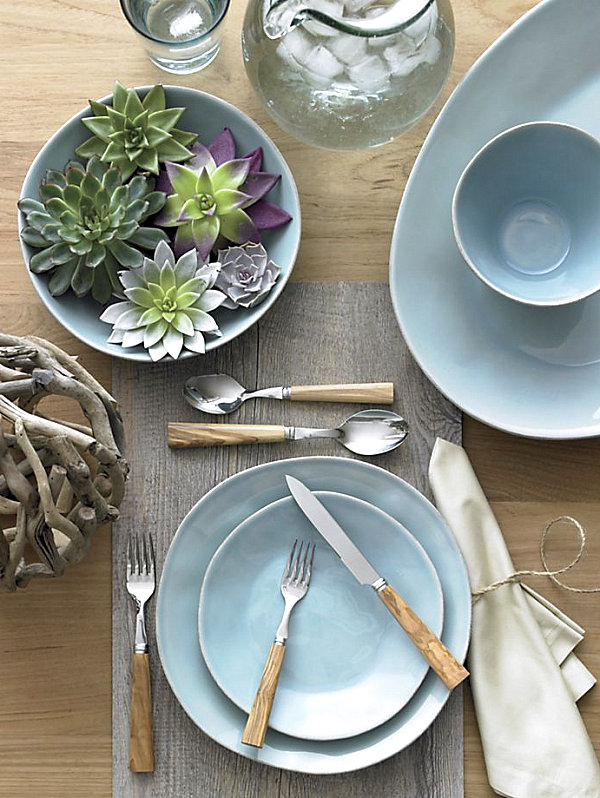 9. Metallic Tones
As the holidays get closer, why not bring some sparkle to your table? Metallic accents are the perfect way to inject a dose of festivity. The 5-Piece Metallic Frost Plate and Platter Set boasts both gold and silver tones. Pair it with tasty food, then add some golden candle holders for a warm glow. [from Crate & Barrel]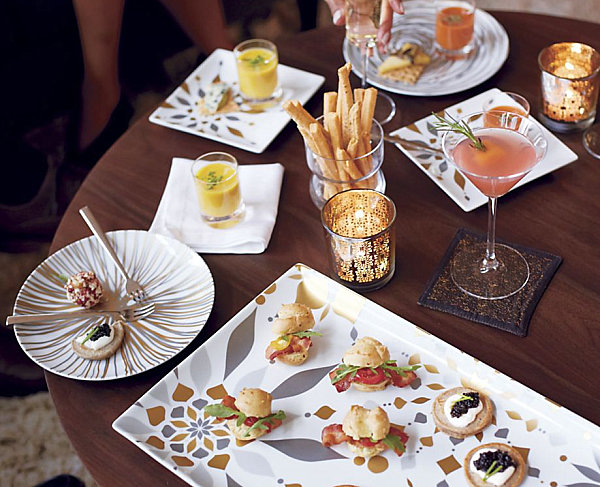 10. Gemstone Appeal
Did someone say gemstone? What's not to love about the clarity and precision of glistening jewels? The Quartz Plate below evokes the icy shine of fine minerals. Not to mention, its geometry makes an artistic statement, don't you think? [from CB2]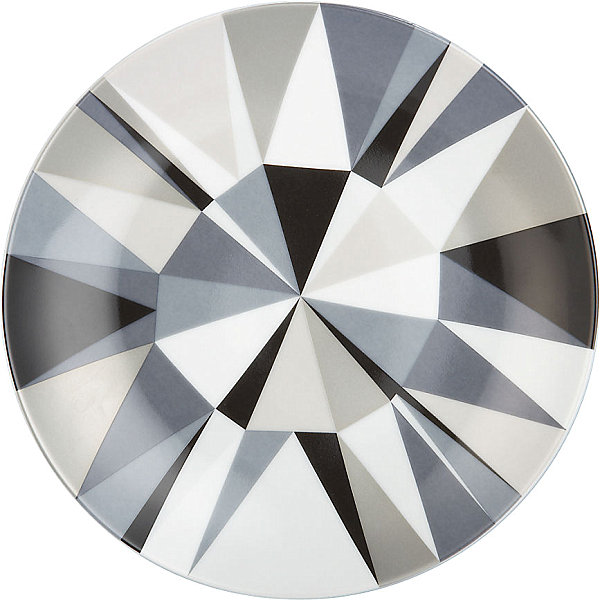 11. Unusual Barware
The latest designs in barware make it easy to enjoy a drink before dinner. Or during dinner. Or after dinner. Why not update your barware collection to include unique pieces that take your guests by surprise? Like a martini glass with no stem. Or the long and lean Beaker Glass Pitcher below… [from CB2]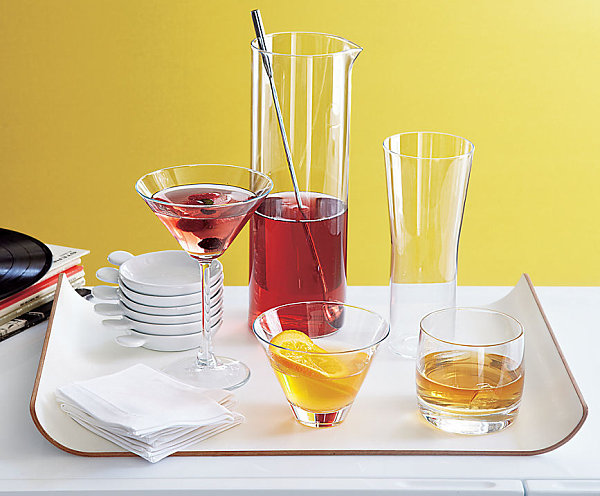 12. Every Piece Counts
We end with a spread that honors each piece of food it features! One way to create a special table is to call attention to the beautiful simplicity of the food you serve. Fresh, tasty, and even gourmet, the goodies below look extra enticing on when placed on puzzle-like L servers that can fit together or rest apart for maximum style. [from CB2]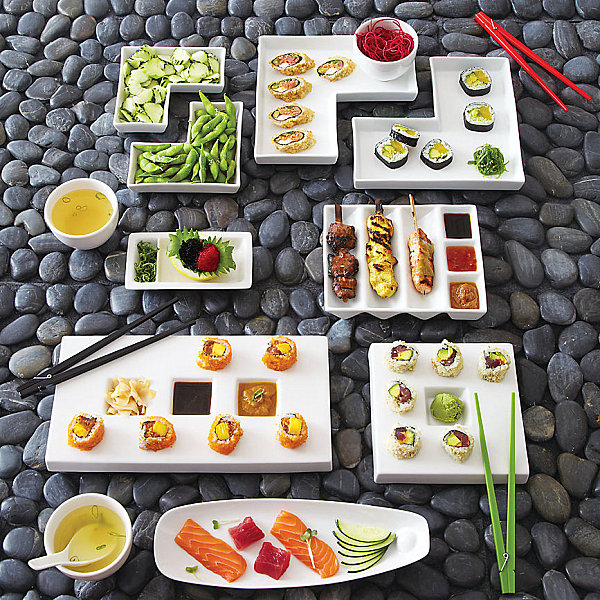 From vintage-style cake stands to ultra modern serving plates, many tabletop pieces can stand on their own. In other words, you don't need a slew of them to create the look you want. To update your table decor, invest in one or two exceptional pieces, then gradually collect additional items as your budget allows. Don't forget about seasonal flourishes, such as metallic accents for holiday entertaining. Most importantly, let your serving pieces, dishware and linens inspire you as you prepare delicious food for your guests to enjoy!