A glass-front refrigerator is a kitchen trend that is gaining popularity at a rapid pace. Just like the stainless steel kitchen countertop, the glass door fridge was primarily a component of the commercial kitchen. Yet, there is nothing that is stopping you from inviting it into your own home. That is precisely why so many modern homes and contemporary kitchens have gone down this transparent road.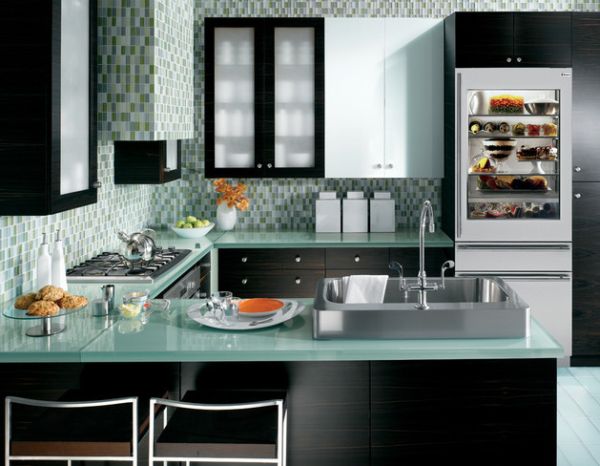 by GE Monogram
While they do bring with them an array of challenges, glass door refrigerators fit in perfectly with the modern architectural and design trends. The use of glass and the stainless steel frame are a welcome addition to any present-day kitchen. In both aesthetics and ergonomics the glass door refrigerator delivers like none other. Here is a look at some of the kitchens that have incorporated one into their setting with ease-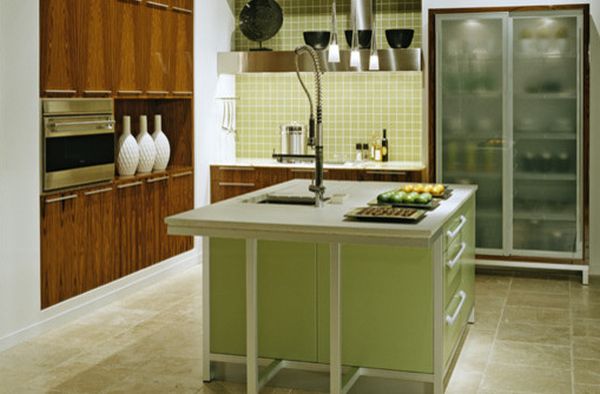 by EW Kitchens & Extraordinary Works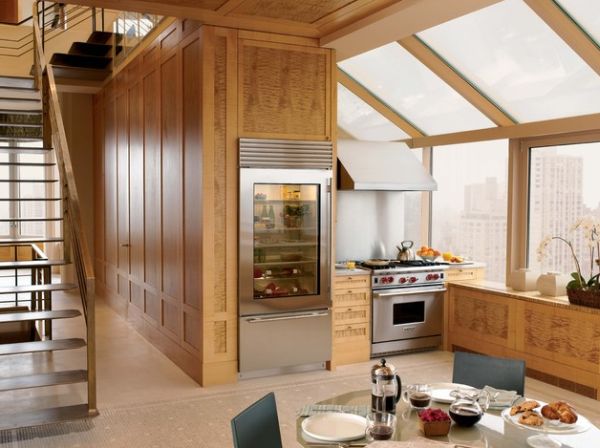 by Sub-Zero and Wolf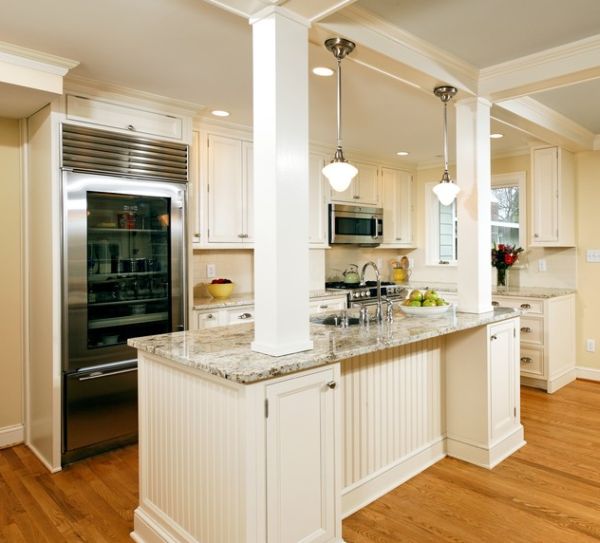 by Erin Hoopes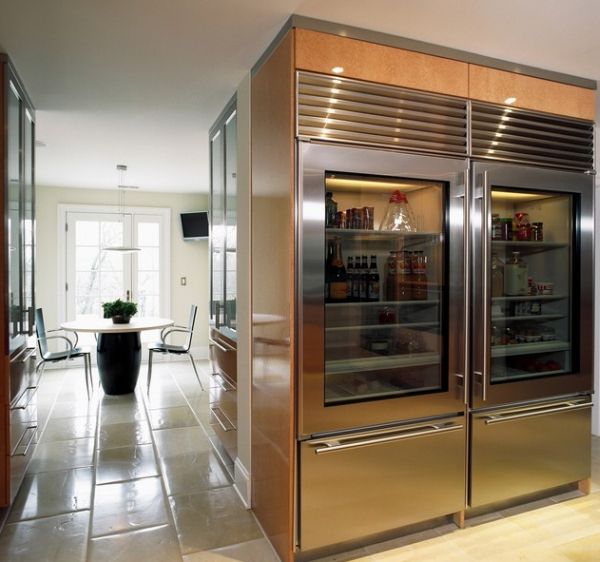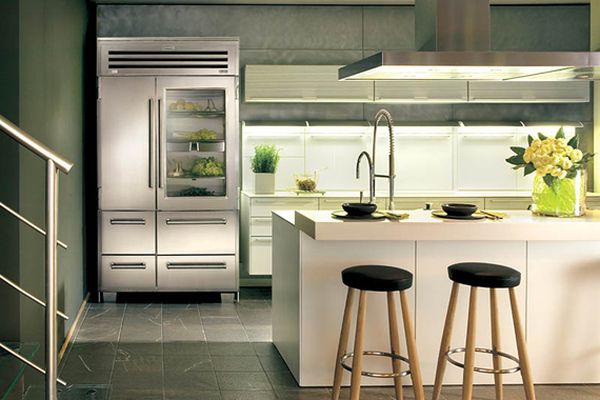 Put on a Chilling Display!
Adding glass to the doors of a refrigerator is just like adding glass to the doors of your kitchen cabinets. Essentially, the effect is the same and all you are doing is creating a greater display area for collections of crockery and glassware that you own. A refrigerator with glass doors is something that needs to be maintained with utmost care. If you plan on simply throwing in anything and everything into it, then maybe it is not the best option for your kitchen.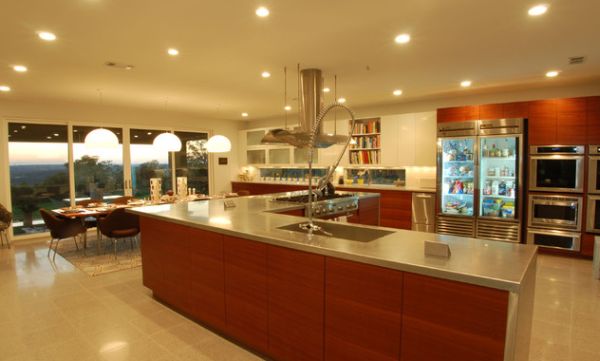 by Cornerstone Architects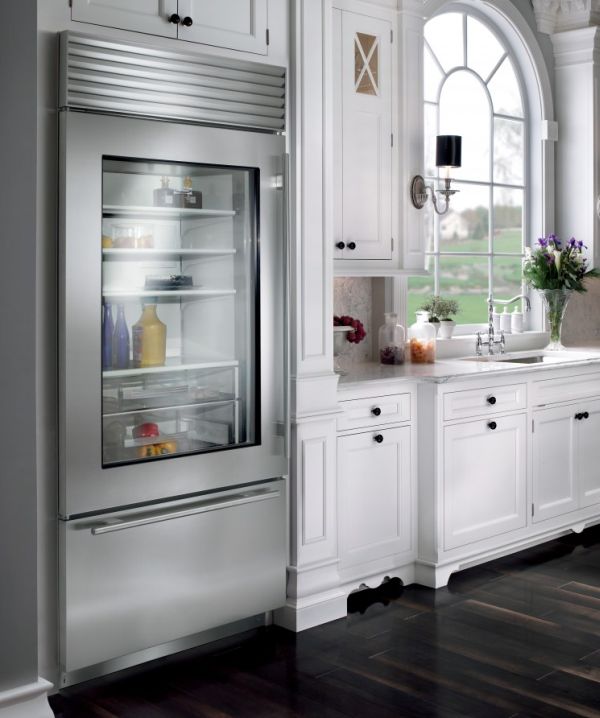 Glass doors open up the inside of your fridge for display. You can use this in a tasteful fashion and fill it with fruits, vegetables and beverages contained in classy crockery. Remember to treat your glass-front fridge just as you would treat a beautiful display unit in your living room! Shabbiness takes away from the entire appeal.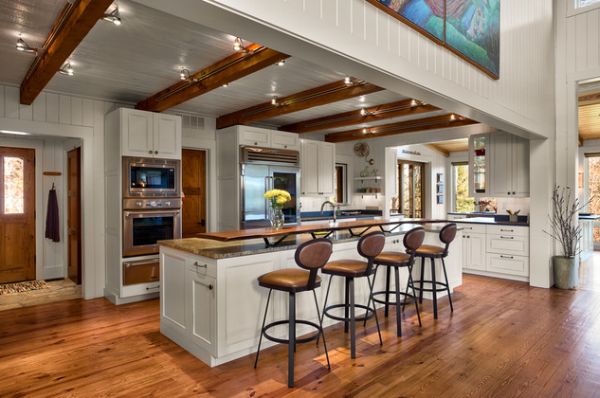 by Platt Architecture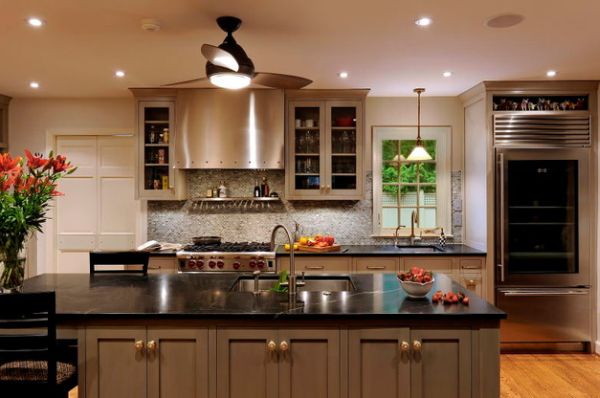 by Barnes Vanze Architects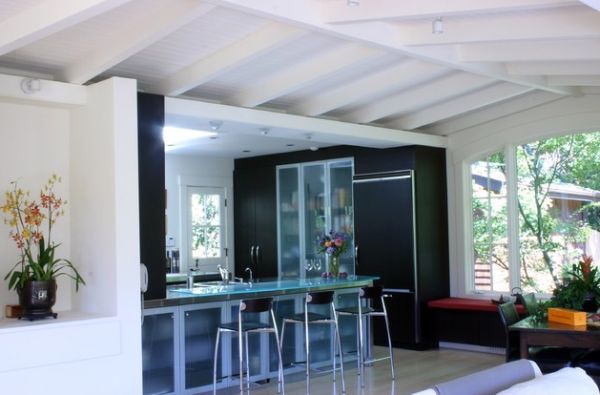 by Danenberg Design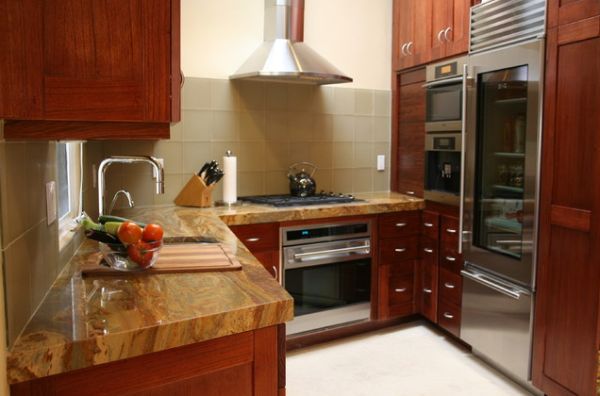 by REDinterior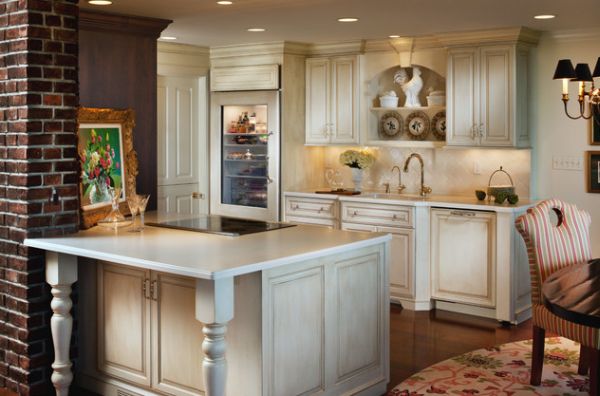 by Holzheimer Interiors
Apparent and Efficient
The reason why professional kitchens sport a glass door refrigerator is simply to cut down on time that would be otherwise wasted trying to figure out the contents inside. While the transparent nature of the doors brings great functional value to commercial kitchen, it does little in a home kitchen. If you keep it tidy and organized, you will be able to know in a jiffy what contents it holds and which stocks are running low.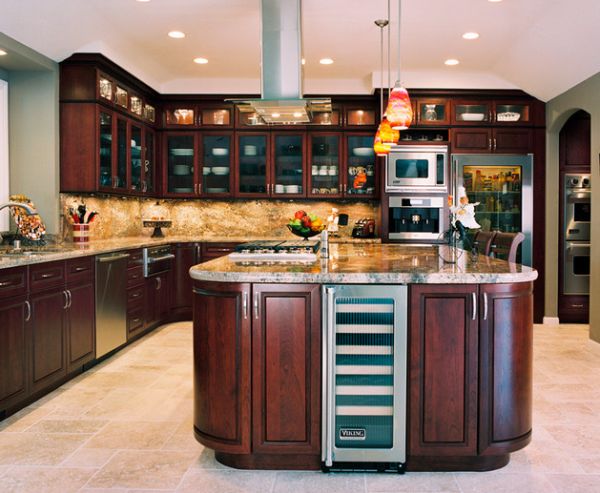 by Kitchens of Diablo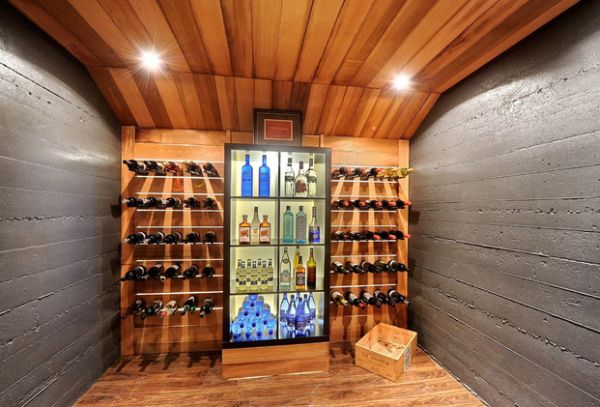 by Vincent Gregoire
Do not expect everyone at your home to also use a glass-front refrigerator in an equally efficient manner. Despite having transparent doors, you might still find you kids just waiting for you to dig something out that is right in front of their eyes!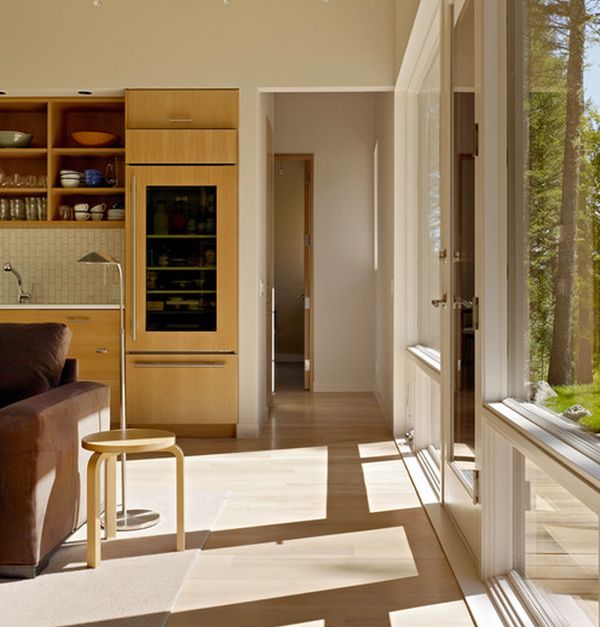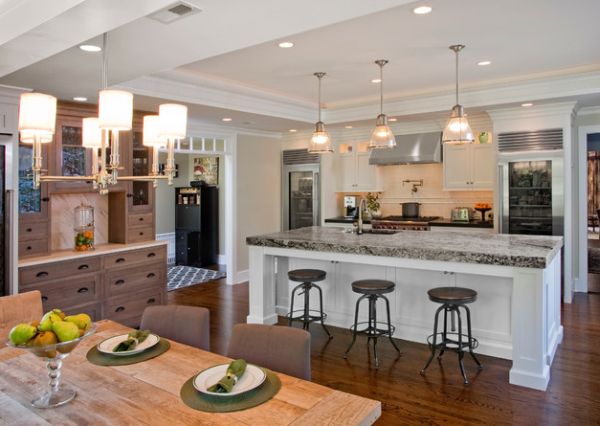 by JFA Architecture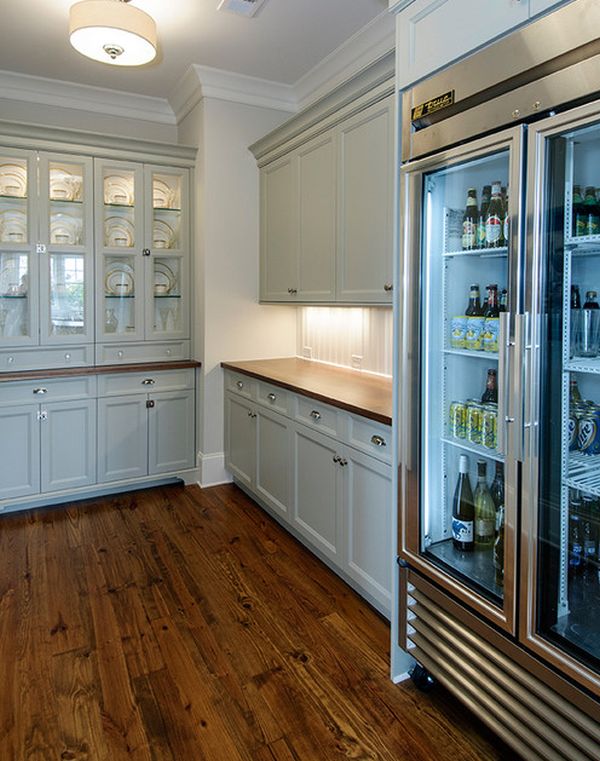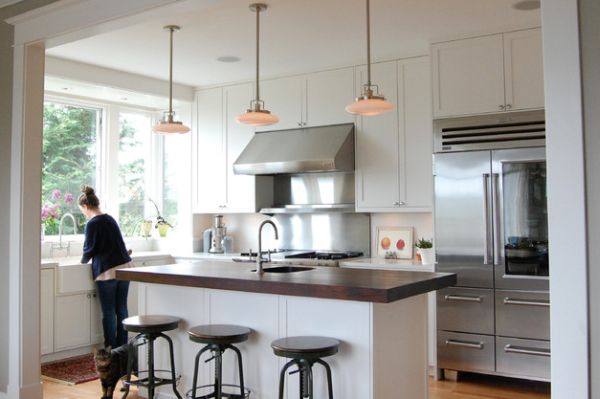 Lighting up the Dull Corner
Adding glass helps in bringing brightness to an otherwise dull corner. The internal light of the glass refrigerator also helps in lighting up this little area of the kitchen. This glow can work along with other layers of lighting in the kitchen to provide a picture-perfect look. Glass door refrigerators can be used in places other than the kitchen as well. Putting one in a man cave or even the living room will give the place a unique appeal. Since they appear both classy and contemporary, glass-front fridges never seem out of place.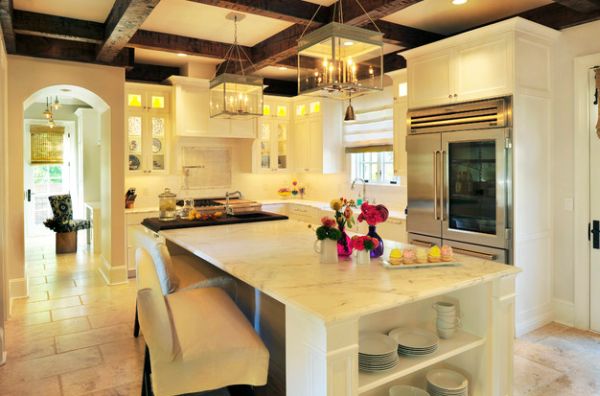 by Beckwith Interiors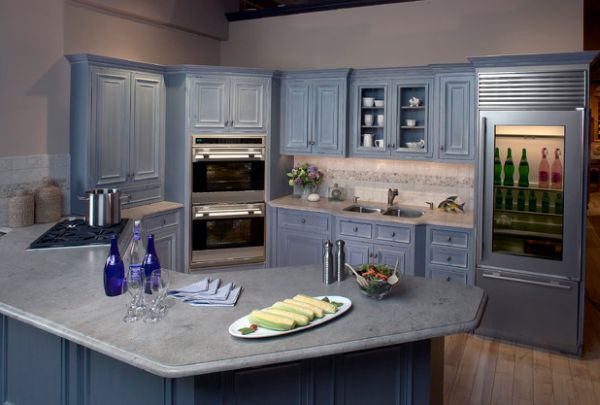 by Clarke
Despite glass door refrigerators having many advantages, they are not for everyone. If cleanliness is not high on your agenda or you are on a tight budget, then they are not the best option. Yet, if you wish to give your kitchen a stylish, sleek and contemporary upgrade, few things work as well as a glass door refrigerator.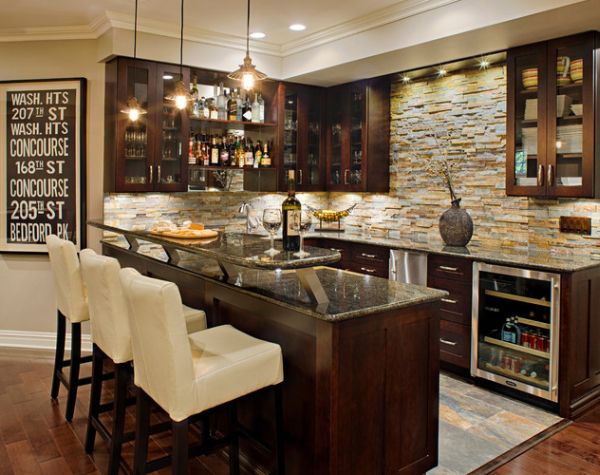 by Creative Design Construction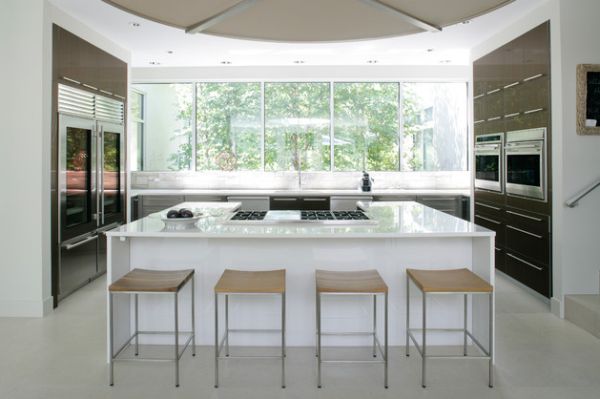 by Betty Wasserman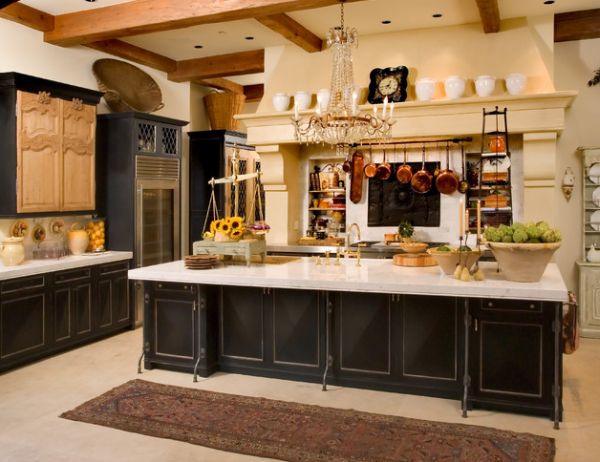 by Jack Arnold Companies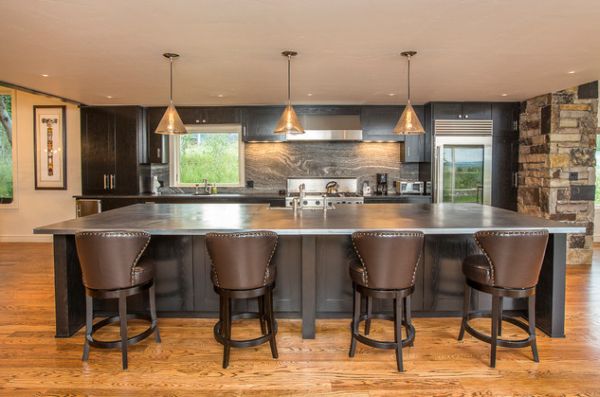 by TruLinea Architects Inc