With Easter less than a week away, we thought we'd spotlight some colorful decor that can illuminate this special holiday, then continue to add happiness and cheer to your spring! This season's trends: bold hues and crisp whites, shiny metallics, and an abundance of soft shades with a modern twist. Setting an Easter table can seem overwhelming, especially when you're hosting a large group. However, you don't have to make each element of your decor Easter-specific.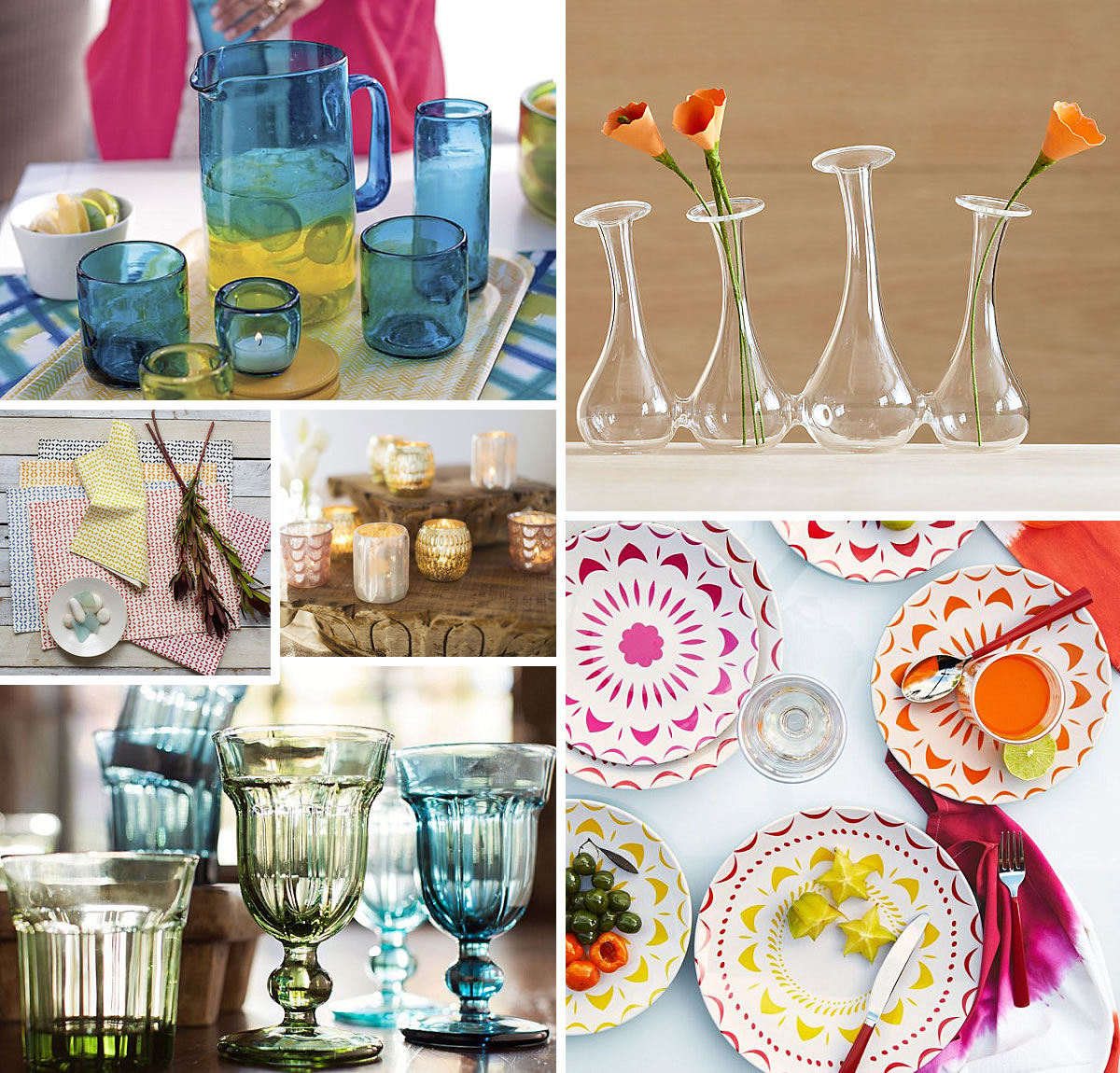 In fact, many of today's most interesting Easter tables stray from tradition. For example, instead of going with delicate pastels, bright colors can be selected. Instead of sticking with rabbit and egg motifs, whimsical and geometric patterns are chosen for dishware and napkins. And centerpieces are often designed to be timeless rather than holiday-specific. In other words, take the pressure off yourself! It never hurts to go with decor that you can enjoy weeks after the Easter bunny leaves the neighborhood…
Easter Tableware
We begin with tableware that will make serving your guests a true joy. These Bright Shapes Melamine Plates from West Elm are inspired by Mexican papel picado decorations. The best thing about these bamboo and melamine dishes: they can be used for summer entertaining as well as spring gatherings!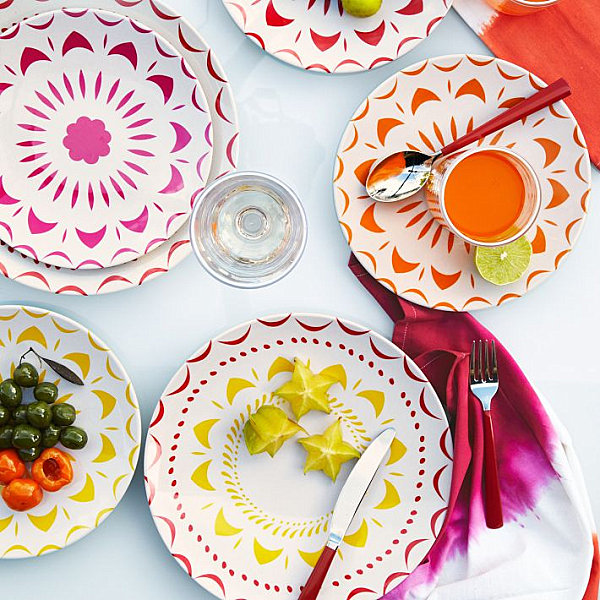 These Colored Glaze Prep Bowls are made of earthenware painted and glazed in a contrasting shade on the inside. Perfect for prep or serving dessert, the items are affordable so mixing and matching is easy and fun! We can picture scoops of ice cream served in each bowl to top off your Easter dinner… [from West Elm]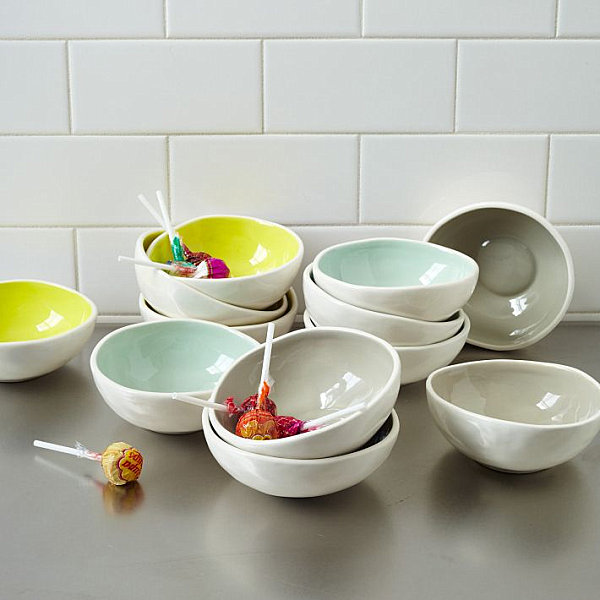 You can even get colorful with your drinkware! In fact, this Colorful Cafe Glassware from Pottery Barn is sold in a set of 6. Choose from shades of amber, blush, blue, sage green and turquoise. Below we see a warm combination featuring rosy and golden tones: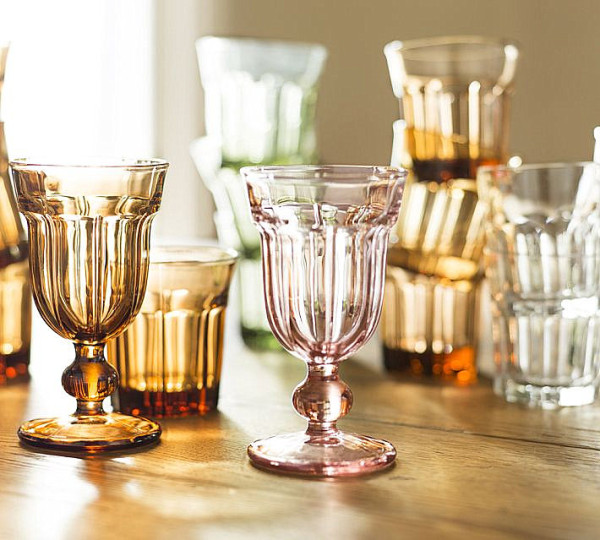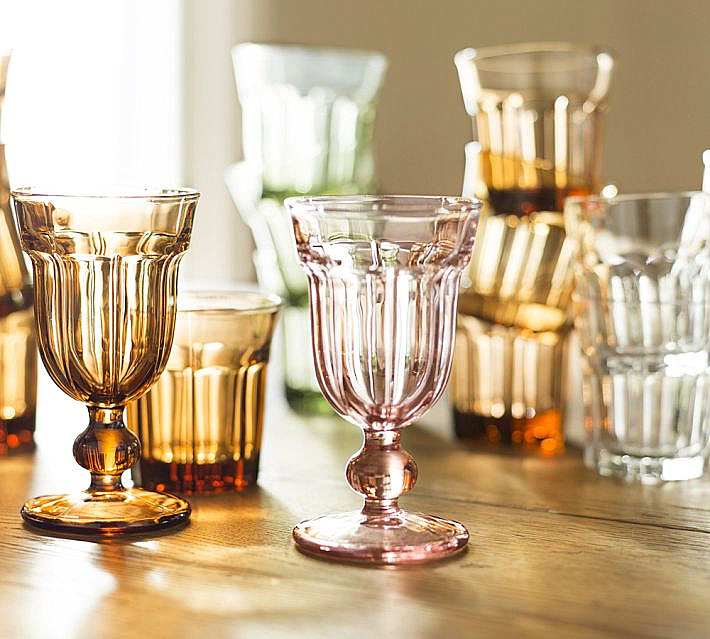 Now we see the glassware in cooler blue and green hues. Turquoise and sage green pop on the tabletop without dominating the space: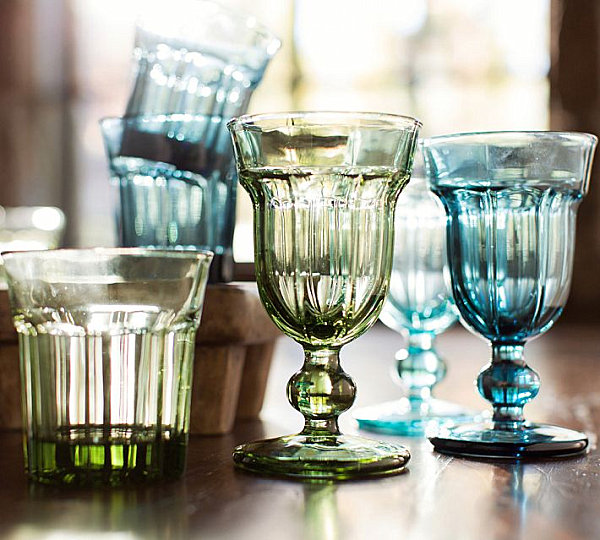 The glassware above would look absolutely amazing on the Perspective Coaster Set from Z Gallerie, shown below. A bold geometric pattern featuring vibrant shades of aquamarine and mint highlights these melamine coasters, sold in sets of four. With a print this striking, you could go with solids for the rest of your Easter table and embellish the space with brightly dyed eggs to polish off the setting!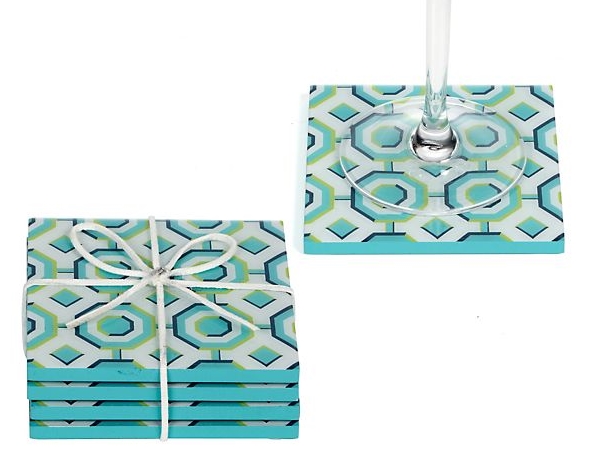 If you'd rather use cloth napkins than paper, take note of the Dip-Dye Napkin Set, shown below in pomegranate. An ombre effect is created, giving one of today's top design trends a nod while evoking the vibrant fun of the Easter egg dyeing process! [from West Elm]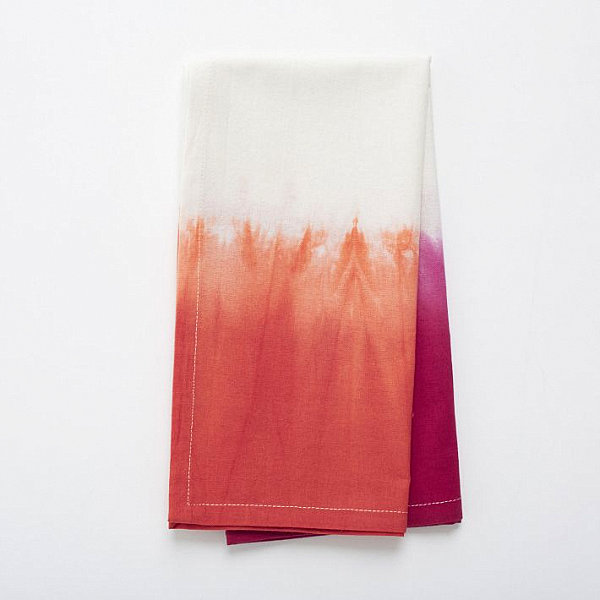 Or simply go green. There's nothing more refreshing than a manicured spring lawn, or an Easter basket full of grass. The Uno Chartreuse Linen Napkin from CB2 evokes spring's most abundant color. Below we see these natural linen items paired with the Duo Chartreuse Linen Placemat for Two, which can't help but add vibrancy across the table.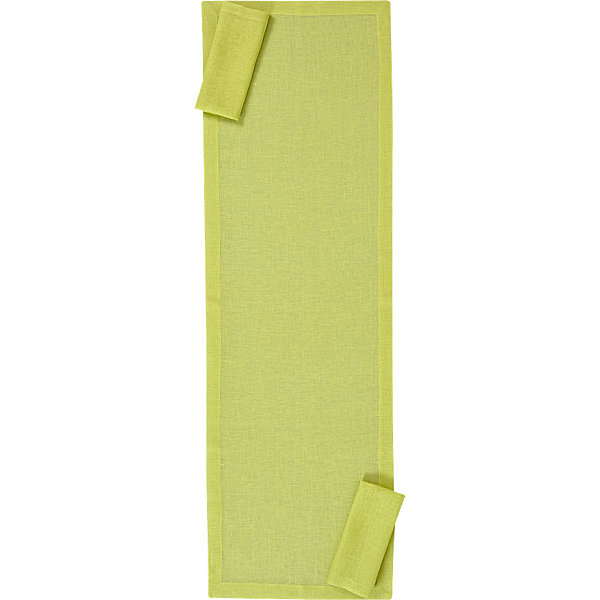 The Grate Placemat Set features 4 delightful cotton mats. With six colors to choose from, you can mix and match these items for a strong dose of color that can easily be combined with other bold hues, thanks to a pattern that breaks up the saturation with crisp white. In fact, this modern print is inspired by subway grates! [from West Elm]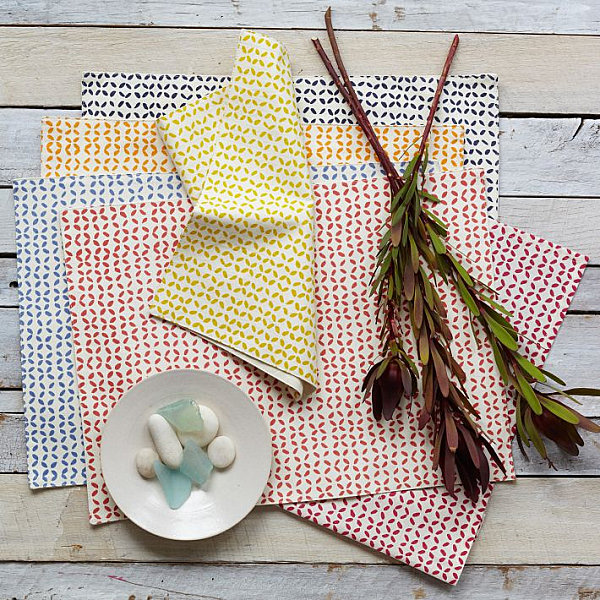 Personalize each place setting with the Cardholder Bud Vase. Each mini bud vase includes a slot for place cards. These modern yet delicate pieces are also perfect for entertaining far beyond the Easter season. Fun fact: they are crafted from handmade beaker glass. [from CB2]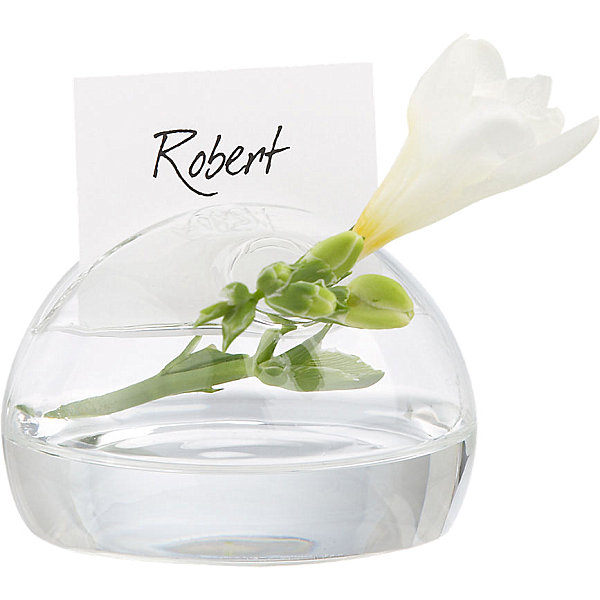 Serving trays are a great way to group like items and introduce a new pattern to the table. Chevrons create a herringbone pattern on the Chevron Tray from Crate & Barrel, which features an assortment of gold tones that will add a sunny touch to your Easter spread: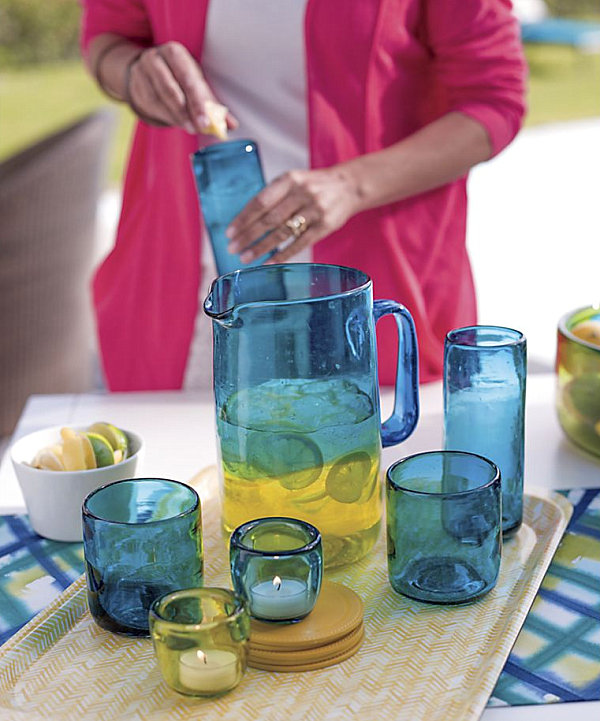 Easter Centerpieces
We now turn our attention to centerpieces, which have the power to make a bold statement that unites various elements of your Easter and spring decor. We couldn't end this post without featuring at least one rabbit, right?! These Porcelain Rabbits from Z Gallerie are glossy and white. While they are sold individually, don't hesitate to purchase two or more for a duplicate effect. Side note: Rabbits aren't Easter-specific. These modern pieces can stay out well past the holiday.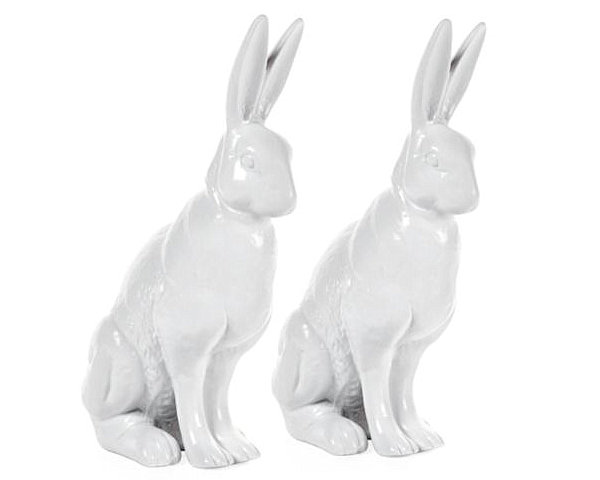 Ah, the fresh look of Easter grass! Why not fill this Set of 3 Brass Bowls from Dwell Studio with grass (or maybe just one)? In fact, these polished brass nesting bowls can stay on your table year-round…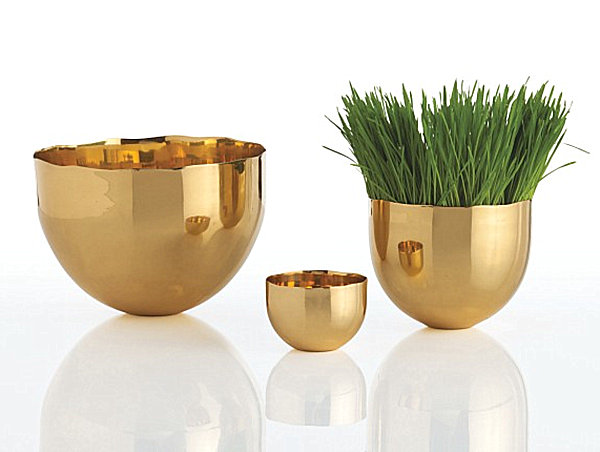 Let's talk greenery. I almost always prefer the real to the faux. Unless the faux is done very well. Like this Faux Tillandsia Stem from Pottery Barn, complete with a realistic silver sheen! Sure, air plants are low-maintenance, but you still have to soak them in water and make sure they stay perky. Not these air plants! Perfect for embellishing a modern interior, this tillandsia can also grace the tops of your favorite vases, making a contemporary Easter vignette a reality…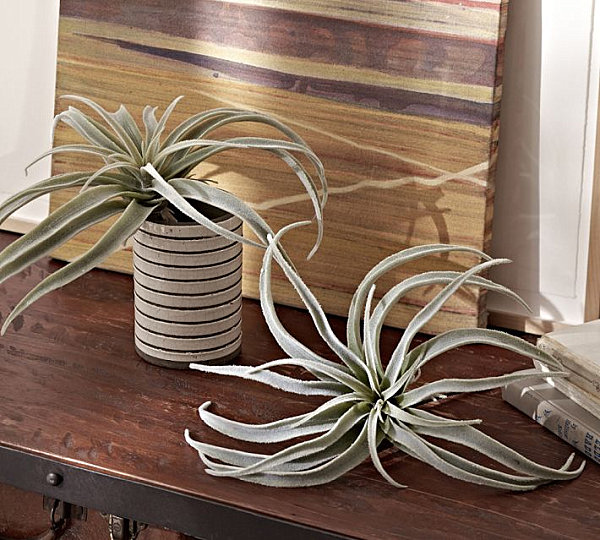 This Etched Mercury Glass Vase from Pottery Barn is definitely not holiday-specific. But this round piece is perfect for Easter blooms, such as the branches shown below. Each vase is crafted of blown glass with an antiqued mercury finish for a little metallic tabletop shine.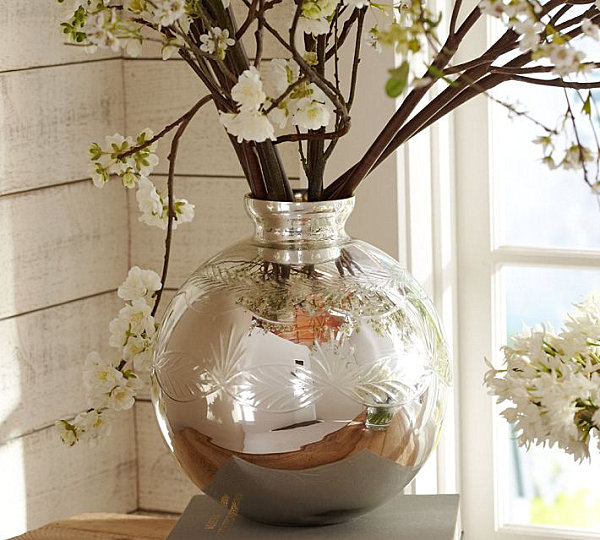 These Lina Vases from Crate & Barrel are crafted of ash and earthenware, forming a perfect two-toned teardrop shape. With a contemporary pastel look, they are interesting and divine when filled with Easter blooms. But after the festivities have passed, you can put them on the shelf as is to add a modern touch to your living space. Or leave them on the dining room table through the spring…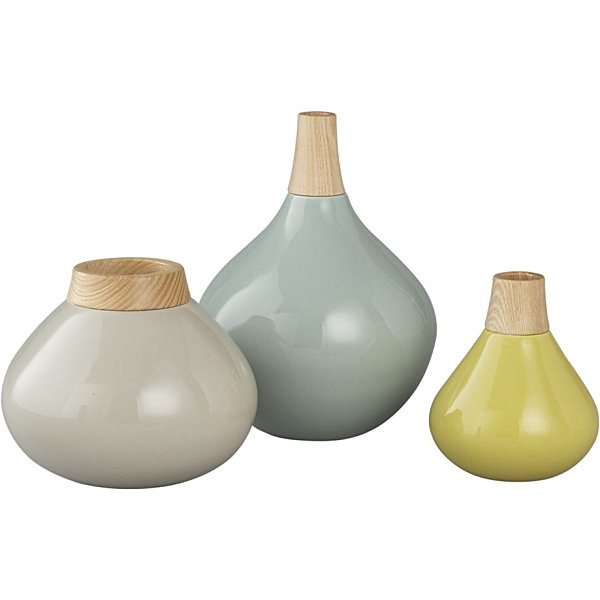 For a tabletop vase with a twist, check out this 4-Some Bud Vase from CB2, made of hand-blown beaker glass in a formation of four connected vases. It's what you get chem lab style meets modern design!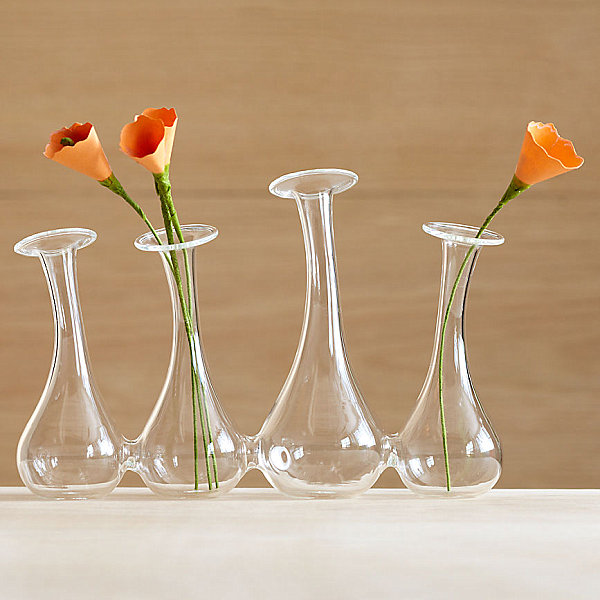 These Chick Candleholders are crafted of aluminum and iron, then completed with a powdercoated finish. Each one holds an individual tea light, and since they are affordably priced, you can buy multiples. [from CB2]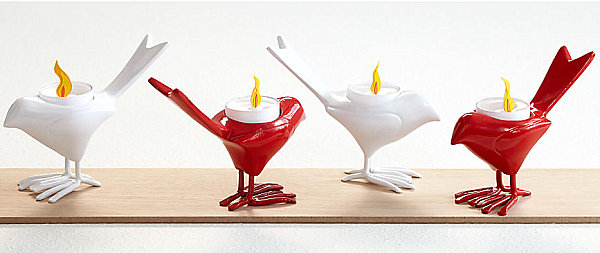 For more metallic fun, check out this Set of 3 Luster Votive Cups, which includes candleholders in pink, ivory and champagne. An antiqued mercury finish and antique silver interior wash combine with the glistening candlelight to create warm glow. [from Pottery Barn]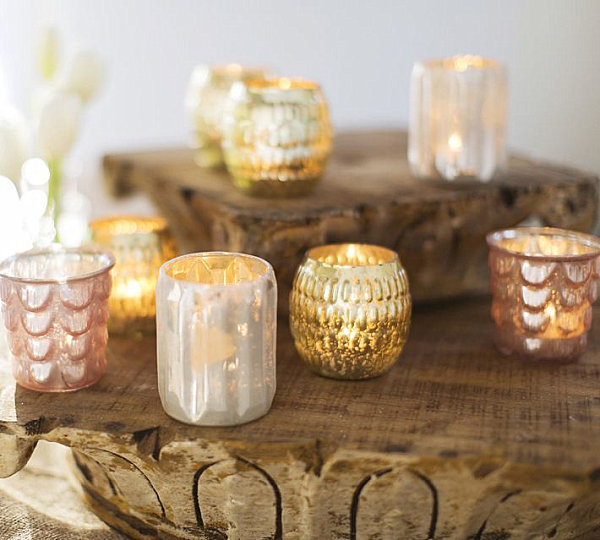 Ready for some icy pastel style? These Soiree Candleholders are made of handcrafted glass. They include just a touch of color for the perfect modern finish: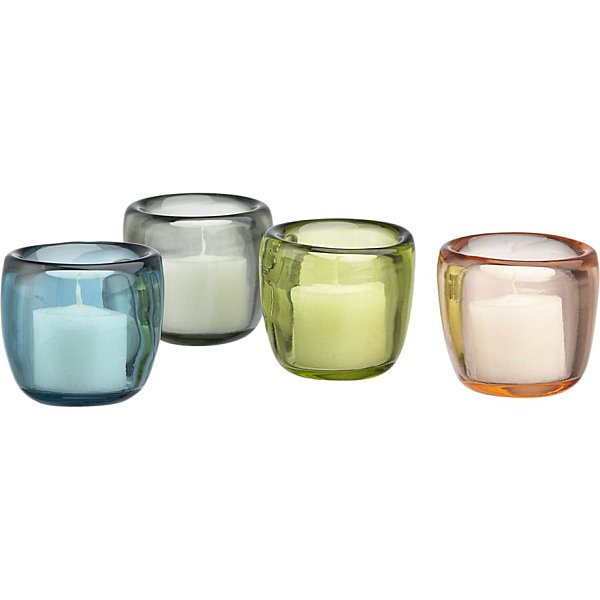 And in case you want to take it outside…We end with the Vinca Vina Huricane and Candle Pot from Crate & Barrel. Hand-embossed vines come to life on this earthenware. Use a tea light or votive for the pot and a pillar candle for the hurricane. Of course, these chartreuse pieces would be heavenly indoors as well!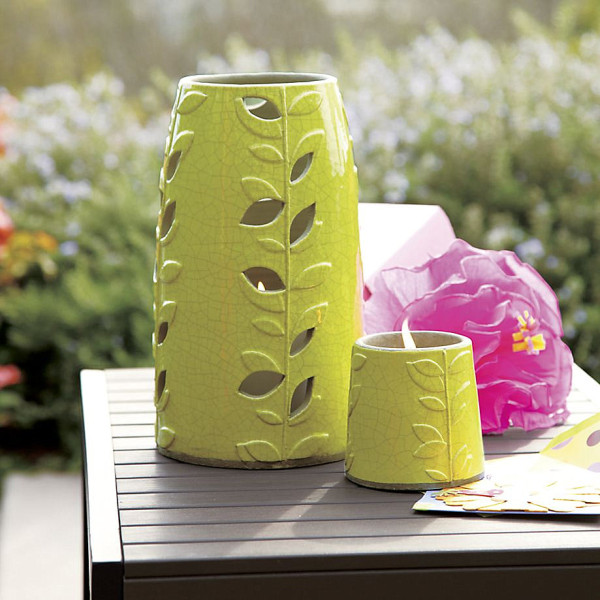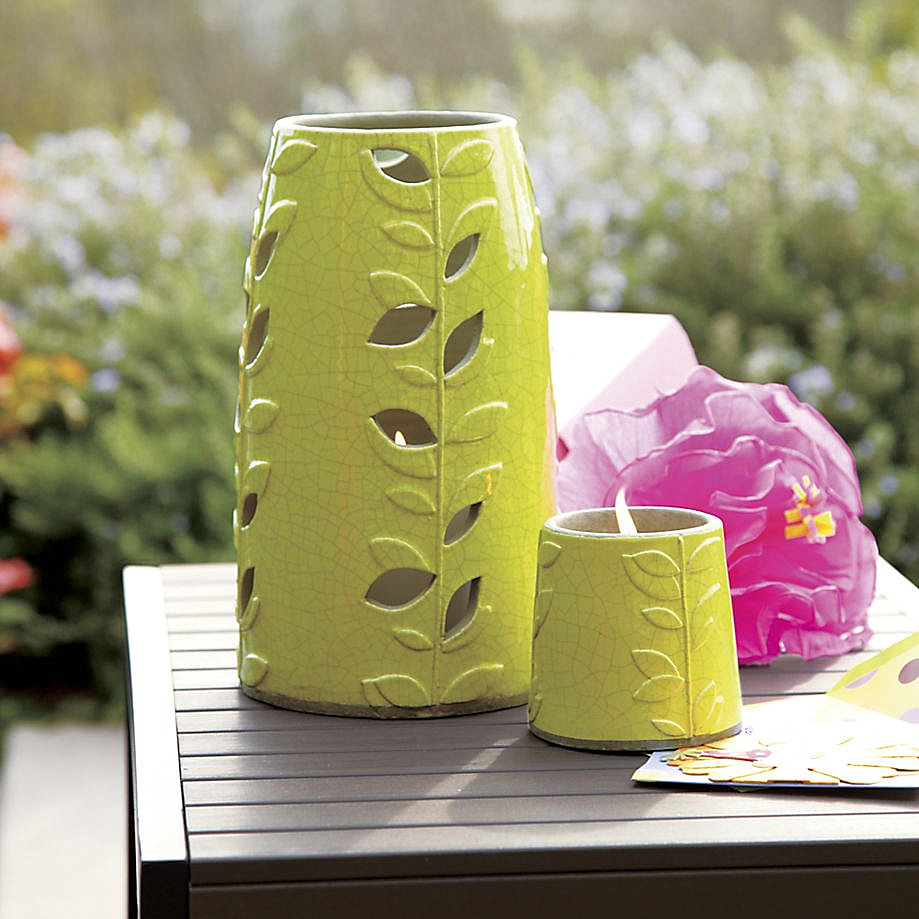 What do you have planned for your Easter table? Have you collected an assortment of holiday-specific goodies, or do you keep it simple and modern? Remember: there is no right answer when it comes to Easter decor! Tell us about how you celebrate at your house by leaving a comment below…