An open living space that is well ventilated and connected with its surroundings is what every modern home owner wants. That is precisely what the City House located in Auckland, New Zealand promises as it uses an 'open living plan' to ensure that the interiors are always visually connected with the lush green exteriors. Designed by Architex, the home ensures that there is a flow of spaces that leads outwards. Sleek and ergonomic décor and a contemporary semi-minimalistic approach further accentuate its gorgeous appeal.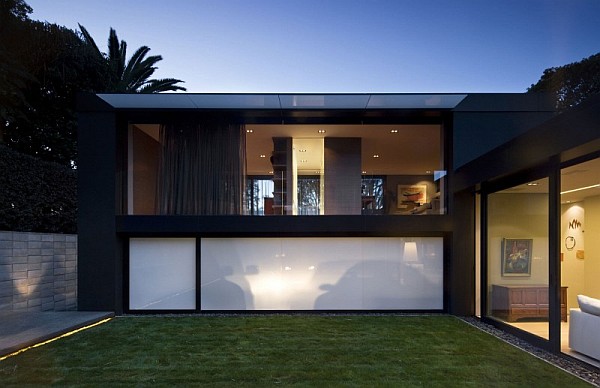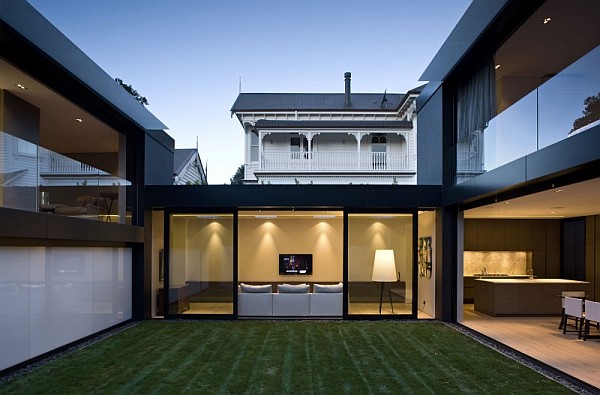 The use of sliding glass doors seems to be the most essential part of the design of City House. This extensive use of glass in the form of sliding doors that can simply be stacked up in a corner when needed ensures that the homeowners can enjoy open balconies and a lounge area that leads directly to the backyard. While floor-to ceiling glass windows present for a more static option, the glass doors offer a more flexible solution.
The bedrooms offer ample privacy, while the side of the façade facing the street also uses largely opaque surfaces to hide the interiors from the glare of the world outside. The ample natural ventilation and a neutral color scheme complete this inviting residence. Easy on the eye and sophisticated to the core, the City House is a perfect example of balance between adequate privacy and a generously open design. [spotted on homedsgn]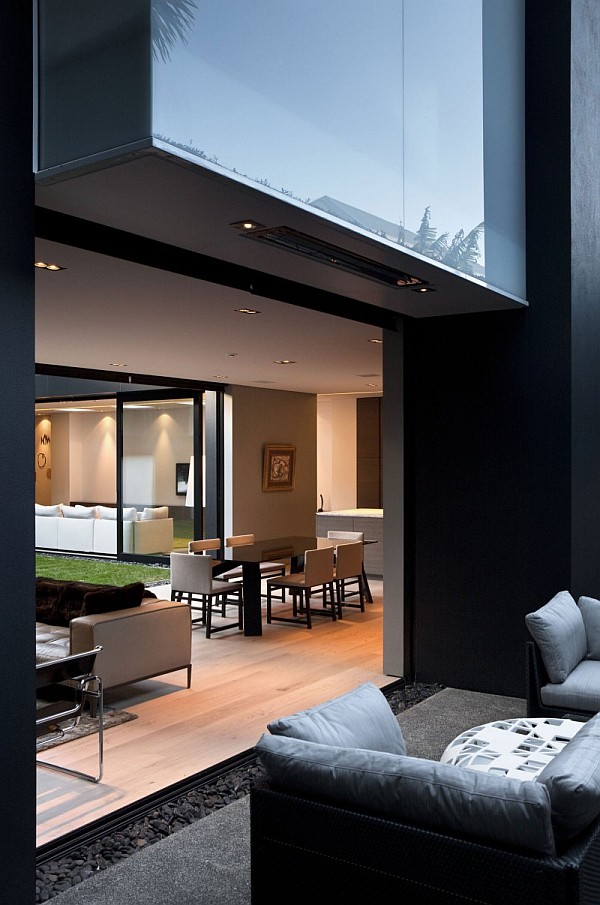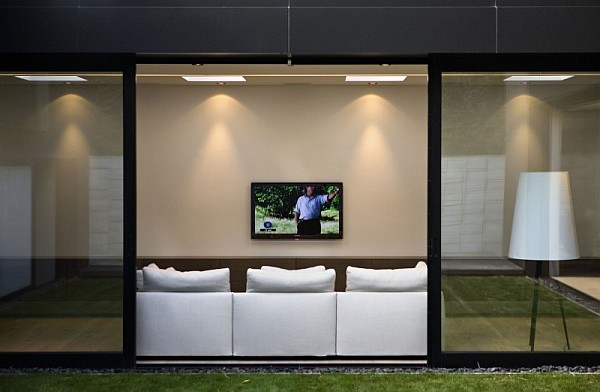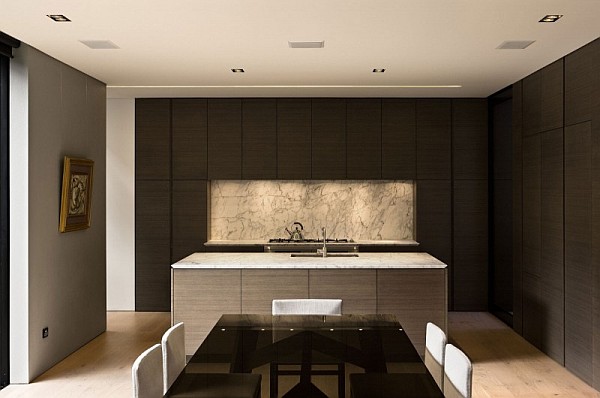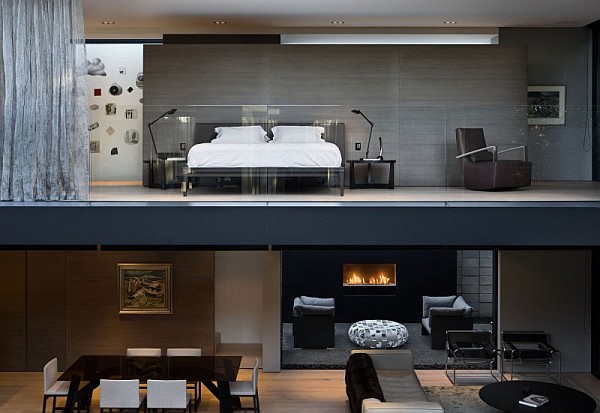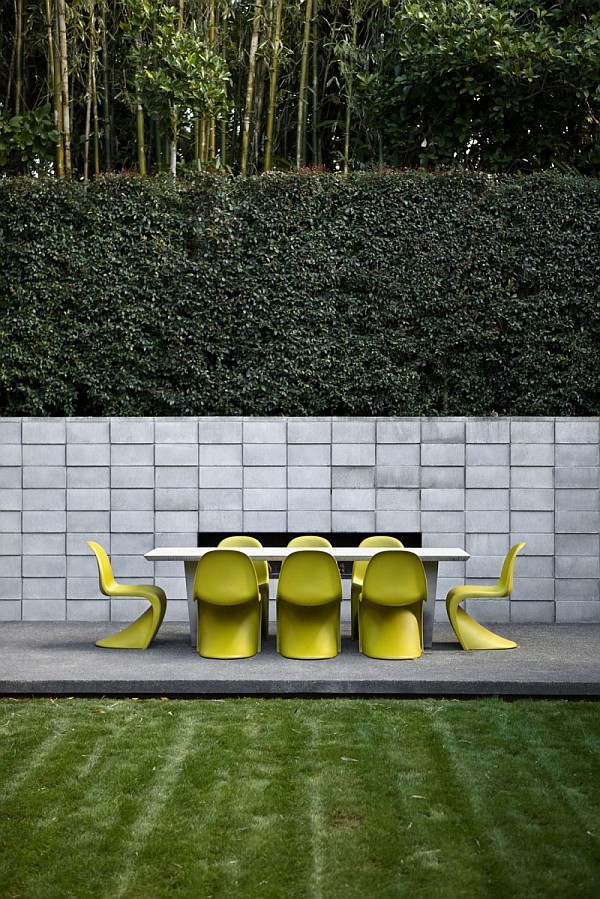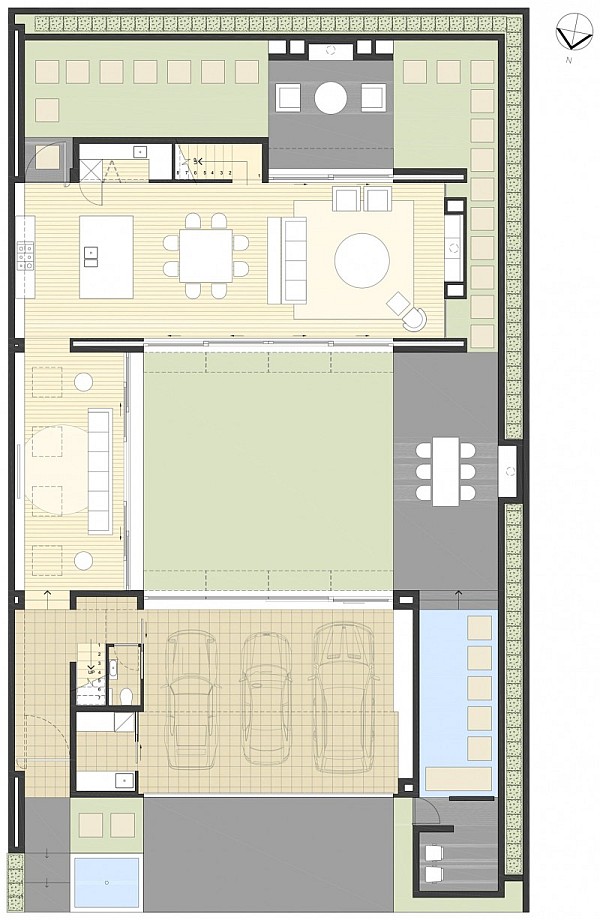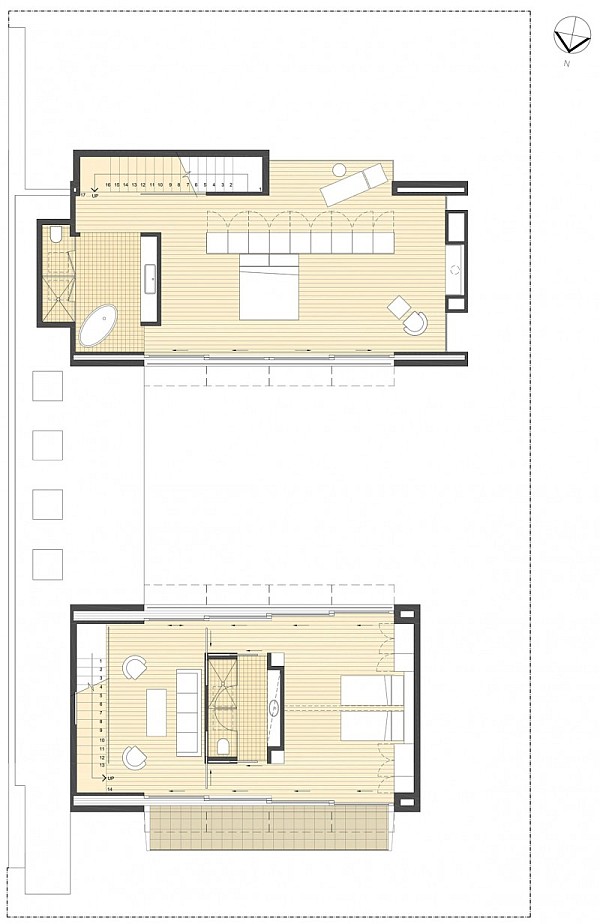 Photos by: Simon Devitt
Liked the story? Share it with friends.