To own a lavish triplex penthouse in the heart of the iconic Saint Petersburg city is a feat in itself for any home owner in the region, but this one really stands out from the crowd with its almost 'eclectic' interiors that seem to be laced with interesting and artistic accessories clubbed with modern décor and sophisticated design.
Designed ever so exuberantly by Berlin-based architectural firm nps tchoban voss in collaboration with ST Design, this plush penthouse packs within tones of playfulness combined with flowing form and ergonomic interiors.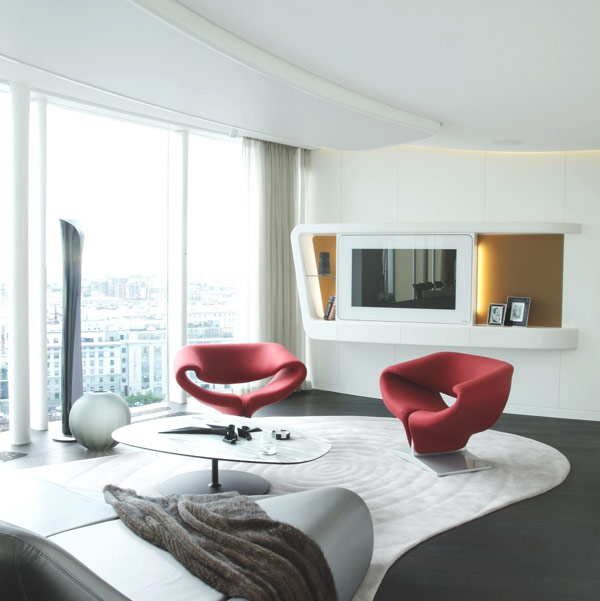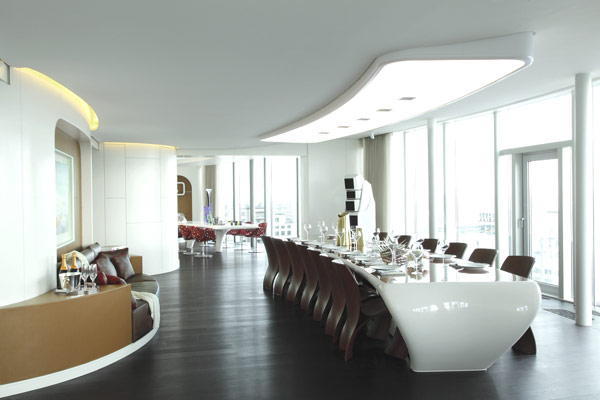 A gorgeous staircase connects the three floors and as your ascend towards the top level, stunning views of the historic city of Saint Petersburg start to unfold in front of your eyes. The extensive presence of floor-to-ceiling glass windows ensures that there is always ample natural ventilation, while snazzy pendant lights and warm layered lighting helps further bring out the best in this opulent setting.
There are entertainment options galore throughout the residence and with an expansive media house; you will never find yourself too far away from the screening of your favorite flick. The sweeping interiors also house large dining areas, comfortable lounge spots and with each section of the triplex sporting its unique trademark theme and color scheme, it is all about living it up in a vivacious fashion.