For those who have experienced the thrill of outside showers – curtainless, doorless showers are certainly the next best thing. There is something exhilarating about showering without a barrier – to lather up, rinse and let all reserve wash right down the drain. In fact, after experiencing this type of shower just once, you'll wonder why you haven't been doing things this way all along.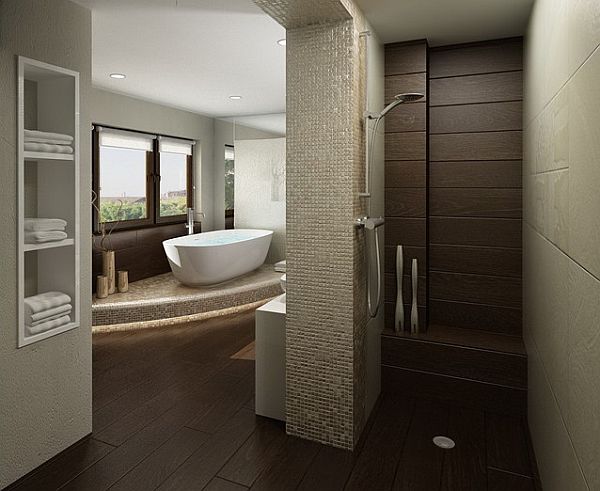 Doorless showers are nothing new – but they are taking off as one of the more daring home décor fads. If you're intrigued by this concept, read on and learn how you can implement this bathing option into your very own home.
1) Firstly, keep placement in mind. Obviously curtains and doors serve purposes other than catering to our inhibitions – they also keep water from splashing about and soaking carpets and upholstery. In order for your doorless shower to run without ruining the rest of your bathroom, make sure there is at least a 6 to 7 foot buffer on all sides. Additionally, consider half walls and step-down showers to keep flooding in check.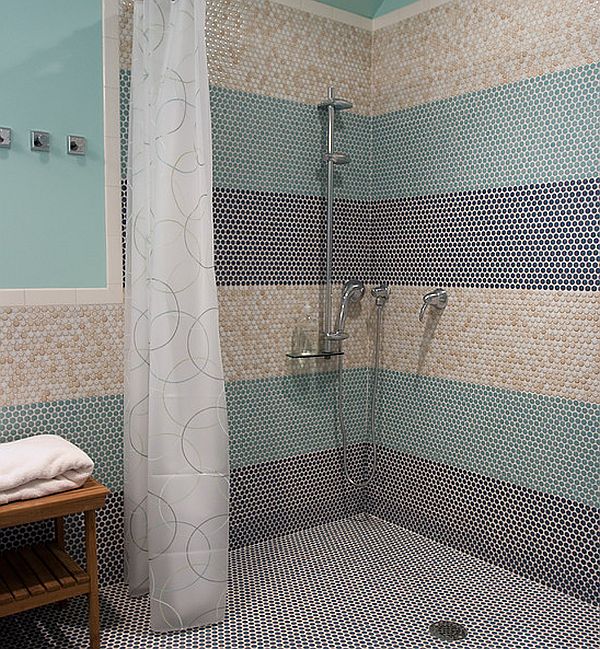 2) Secondly, carefully consider your showerhead. Traditional showers are usually equipped with an angled shower head, but this can get messy. Instead, opt for an overhead type shower head that directs water straight down.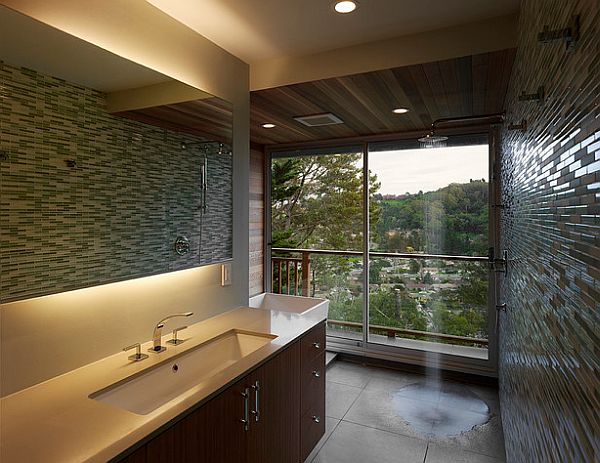 3) Thirdly, make sure you have considered your drainage. The floor of your shower needs to angle towards the drain to ward off standing water and ensure even drainage. Additionally, even a thin layer of water could lead to a nasty fall. To assist in even draining, consider adding two or three drains.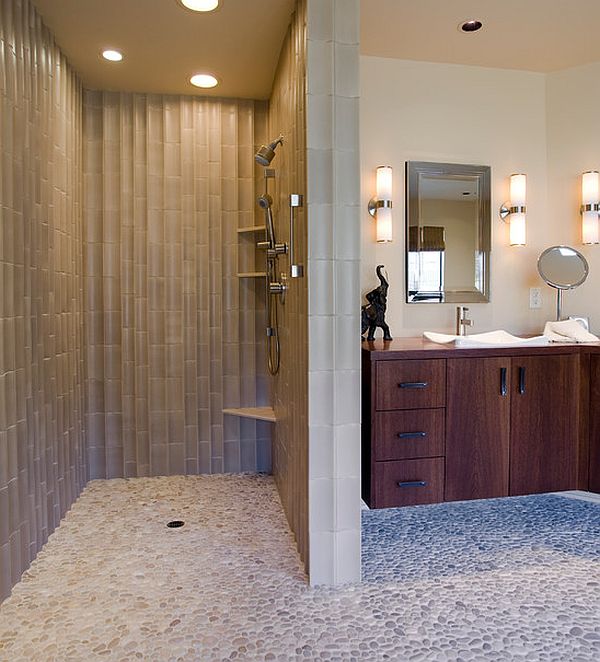 4) Lastly, remember there are other options. If your bathroom isn't equipped for a doorless shower, and you aren't prepared for a full renovation, consider frameless shower doors. While you'll still have a barrier, rimless glass is the next best choice.