The summer is almost over and soon we will all be bundled up in our cozy homes and enjoying the crackling fire with hot chocolate in hand. Until this happens lets enjoy the last few days of summer with nautical inspiration. Whether you love boating, living in a coastal home, or want to reminisce from your summer beach vacation, nautical interiors will bring the sea to you everyday. Here are tips for making your home feel like sand is in your toes and the warm beach air is on your face!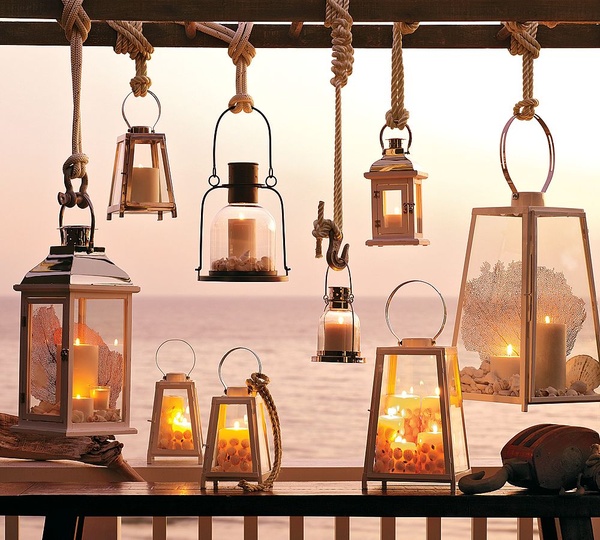 Embrace a modern & coastal living style
While you may only think of classic nautical decor such as boat paddles, life preservers, and sea-inspired decoration around your home, there is a modern style to nautical design.
Fresh colors, furniture that is comfortable yet understated with fabrics that beg to be laid and relaxed on. Try adding comfy ottomans, weathering wood furniture and combining the look with clean lined details. You will be surprised how the term "nautical" can inspire different aesthetics among different homeowners. This green sitting chair coupled with coastal blue walls and white beadboard create the look perfectly from Homedit.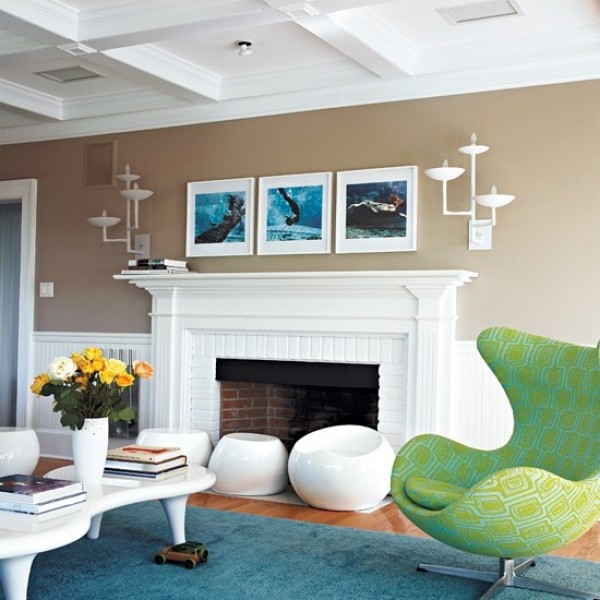 Bring in colors inspired by the sea
Royal and navy blues and crisp whites are usually the first colors to come to mind. Although, there is a softer side to coastal living inspired by nature. Weathered driftwood browns and tans inspired from beach sand and seashells to soft greens, yellows, and pastel blues paint the picture of nautical life.
Whether you choose to decorate your bathroom, bedroom or living space with these colors, ensure the calm and relaxed nature of coastal living goes along with it. Bedding, area rugs, textiles in your throw pillows, window coverings and even wall decor can take cues from the beach itself.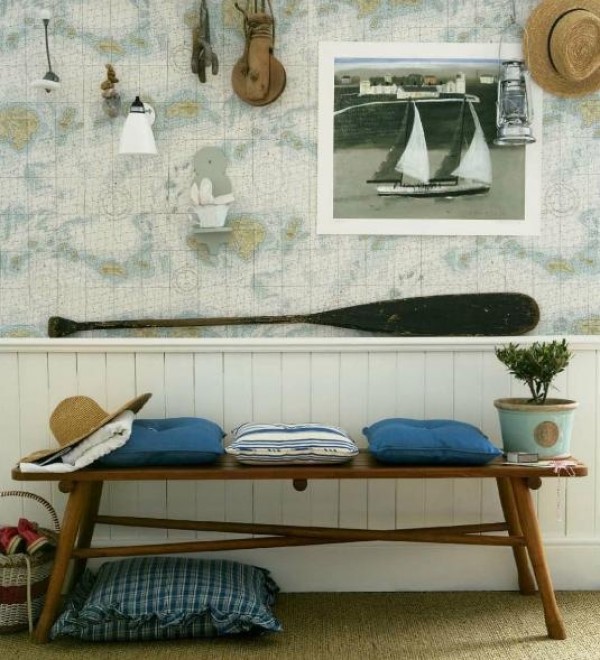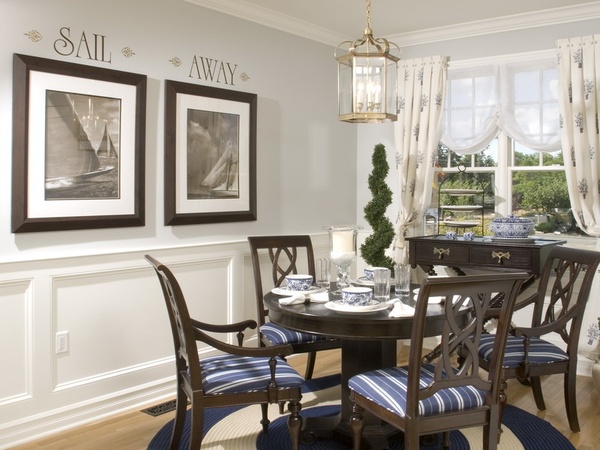 Creative decor to remember the ocean

Whether you enjoy collecting sea glass and sand dollars in a shadowbox display or you want to stencil inspirational sayings on your interior walls, why not be creative in bringing sea memories to your interiors? From creative table decorative ideas such as adding nautical rope to a empty vase and filling it with flowers to displaying nautical lanterns in your outdoor home.
The options are limitless and as the summer ends you're indoor home will remain casual and infused with memories of a beach getaway! Also consider using creativity in children's rooms with decor. Why not add a boat bed, or playful life preserver, anchor, and nautical themed bedding like this kids room for an extra playful place they will love? (from PBK)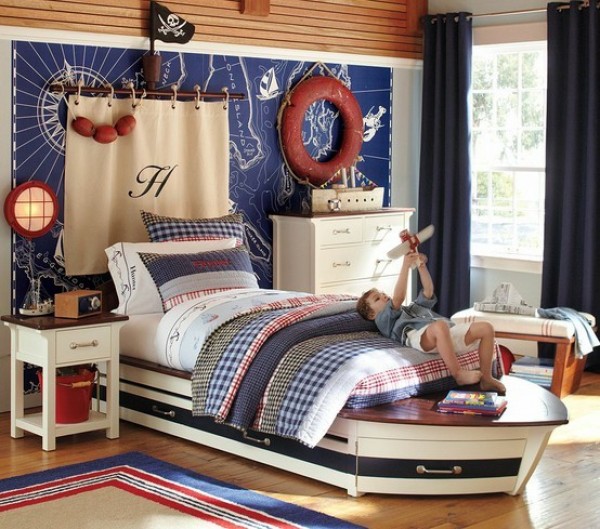 As the summer grows closer to the autumn season we all try to hold on to the warmer weather and memories of the beach. Use these simple ideas to infuse your home with welcoming nautical decor and creative color ideas. Distressed wood and furniture is trending now in interiors. You will be surprised how much you can find around your home, at vintage stores, and online stores to create the nautical-inspired look, without a lot of effort and money. You never know, you may want to keep your coastal inspired interiors all year around!