Whether it's tucked away into a winery in the French countryside or seated in the heartland of the United States, when you think of a cottage in the country – what comes to mind? For most people, its images of white, open rooms filled with bright natural light or clean linens attached to a clothes line, wafting in the breeze. You may think of fresh cut wild prairie flowers in a clear glass vase and old fashioned china cabinet filled with decorative table settings.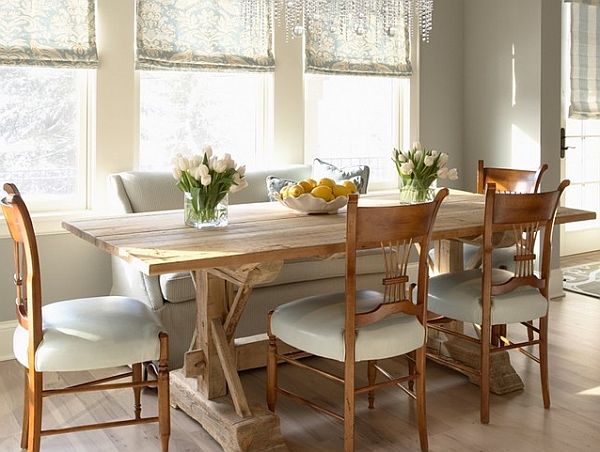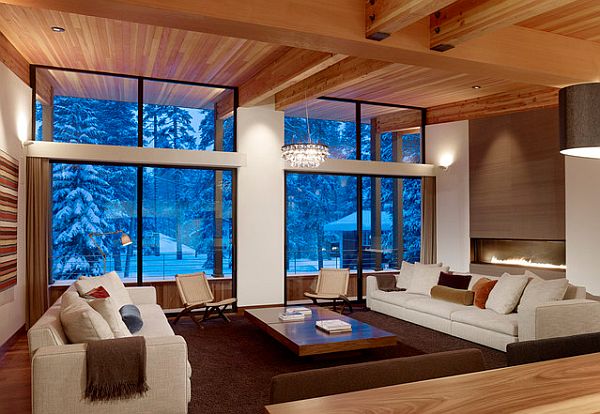 No matter what first comes to mind, we all can agree that a country cottage is a place of unpretentious simplicity. If you're considering decorating your home with a country cottage theme, here are a few things to keep in mind.
→ Focus on comfort. A cottage is meant to promote plenty of rest and relaxation – an escape from work and high energy entertaining. In the bedroom, add giant plush pillows, crisp clean eyelet accented sheets and a thick floral print quilt or duvet cover. Furniture should be supple, begging for you to sink in with a warm cup of tea and a good book.
→ Keep it clean and simple. The country cottage theme mimics the home designs of earlier, simpler eras. Instead of ultra modern art pieces or rich dark color, go for more light and airy accents. Choose simple framed photos and uncomplicated patterns or prints. Invest in deep cushioned sofas and chairs with removable, washable slipcovers. When adding décor, err on the side of functional.
→ Embrace shabby chic. Antiqued, distressed and white-washed wood furniture combined with thick cushions and feminine patterns will further complete the look. Antique mirrors, old sepia-toned family portraits and soft lighting combined with a few modern accents – such as stainless steel appliances – will help you achieve the warm, simple and inviting home interior you've been craving.