It is one thing to be just a 'super fan' of a certain superhero or comic book series and a while together different proposition to be owning a $2 million home theater that is themed exclusively in a way that will allow you to showcase your admiration for your superhero.
The owner of this amazing Dark Knight-themed home theater has done everything he can to ensure that he is lots in the dark layer without being disturbed as he watches his favorite Batman flicks (and maybe even cartoons). Apart from the $2 million budget that went into this, there are plenty of other impressive things about the Dark Theater.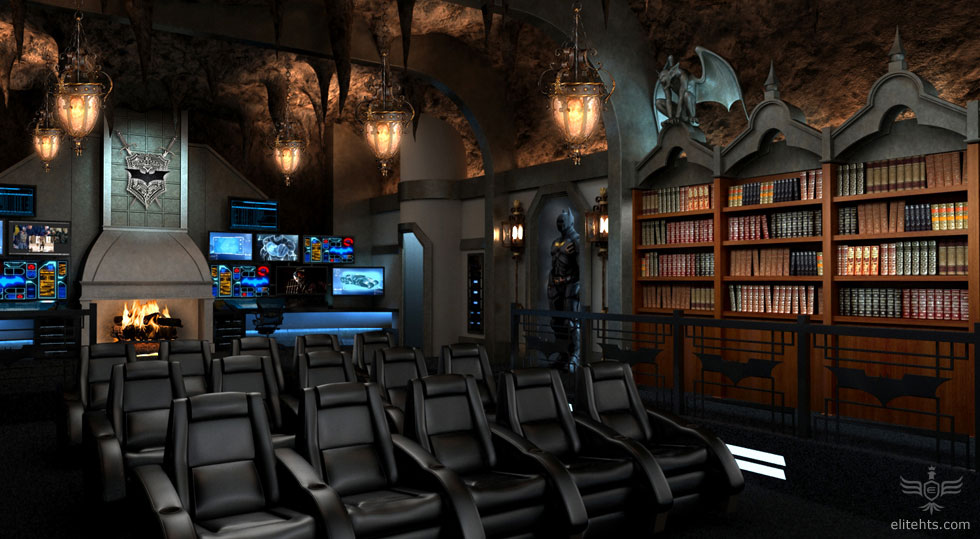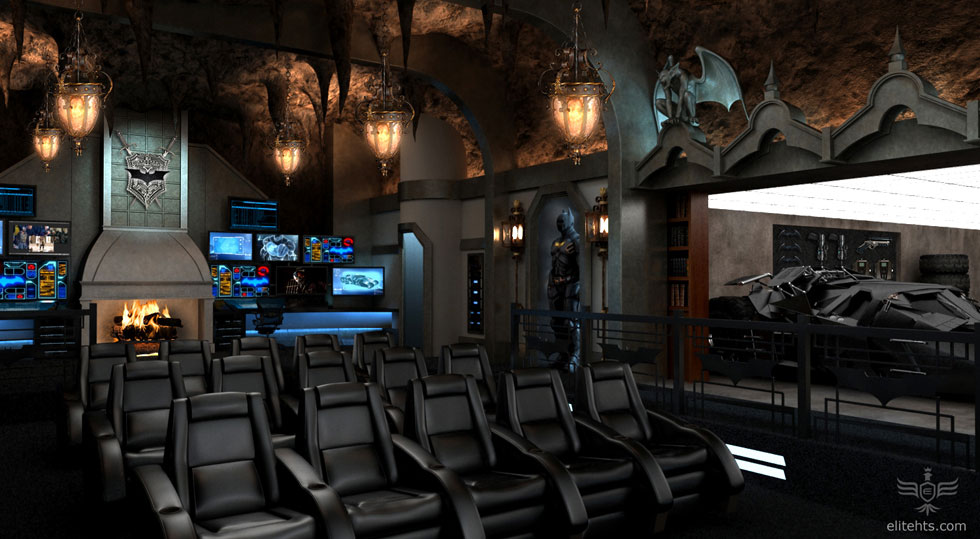 The best part is the secret entrance to the theater, which is concealed by a Grandfather clock and a William Shakespeare stacked bookshelves and as the clock swings just right, an elevator door manifests itself. Us the fingerprint reader (nice way to keep out the unwanted guests) and you will be granted access inside this 12,000 square foot home theater that is all about celebrating the Dark Knight.
Apart from the giant 180 degree screen, there are six backlit life-size Batsuits, a 15 feet long and 19 feet wide size replica of the Batmobile Tumbler that only shows when you pull the secret book in the shelf and plenty of other 'Bat' stuff which give you an outlandish experience. For those looking to custom design home theaters with a theme of their own choice, even on a smaller scale, this really is a fine inspiration. The dark décor, the gothic lighting… All present a very authentic feel. (found on Homedit)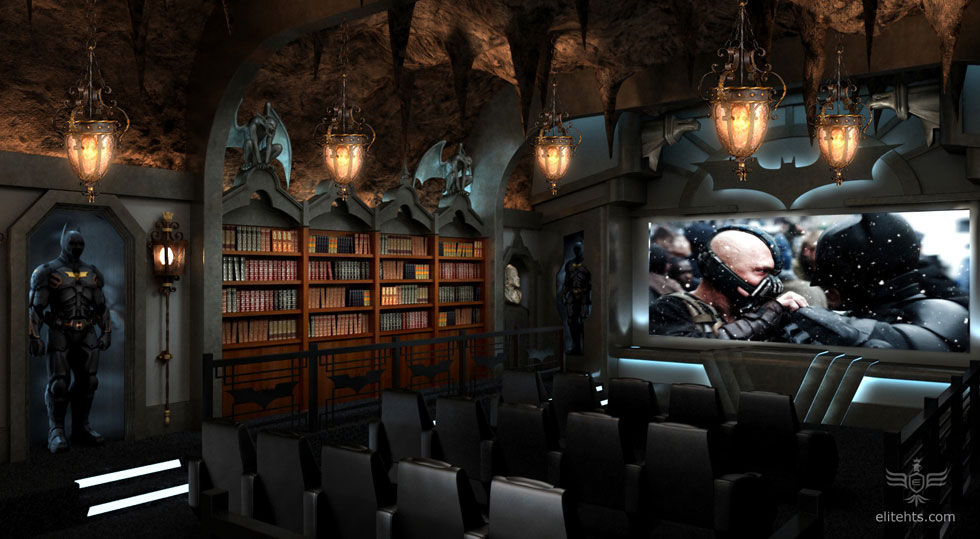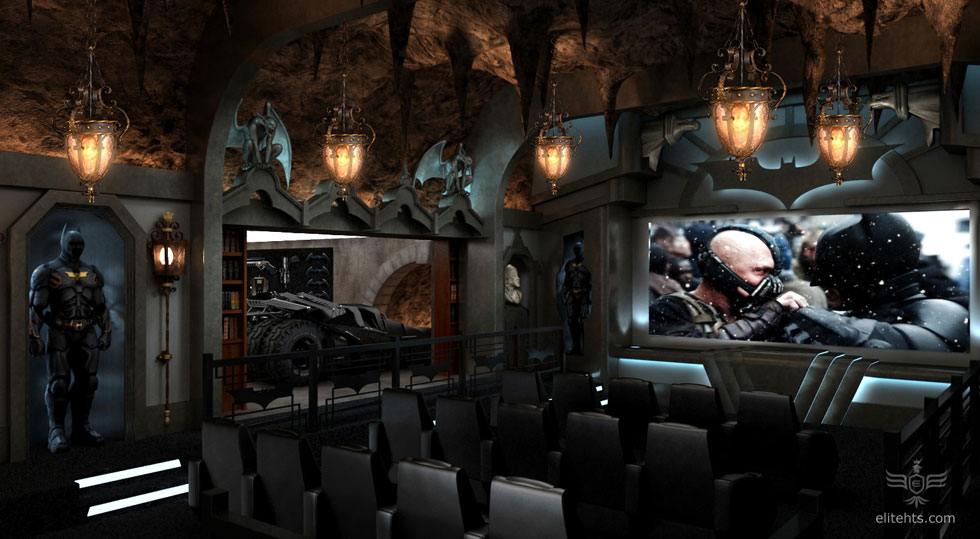 Liked the story? Share it with friends.