If you're looking for a surefire way to spice up the look of your kitchen while also increasing the value of your home, then you may want to consider replacing your kitchen countertops. As one of the most-used areas of any home, your kitchen sees a great deal of traffic. Unfortunately, your kitchen also sees a great deal of wear and tear.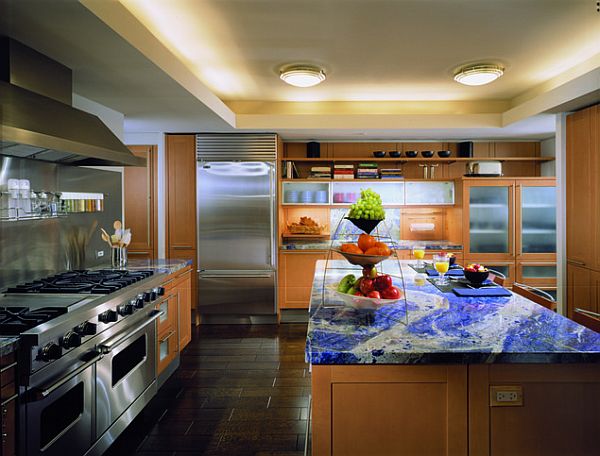 by Powell/Kleinschmidt
If you're ready to replace your old, scratched-up countertops with something much more durable and long-lasting, then consider the following choices.
Granite – From home improvement programs to most people's descriptions of their dream home, you hear a lot about granite as the primary countertop choice. In addition to the fact that it is one of the hardest substances known to man, holds up well to hear and is available in hundreds of colors, granite is also one of the few countertop choices that will last a lifetime. The downside is that it requires some maintenance, such as sealing, to avoid set-in stains.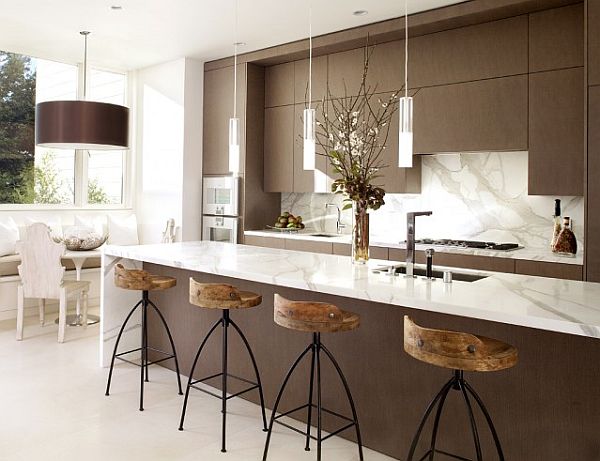 by John Maniscalco Architecture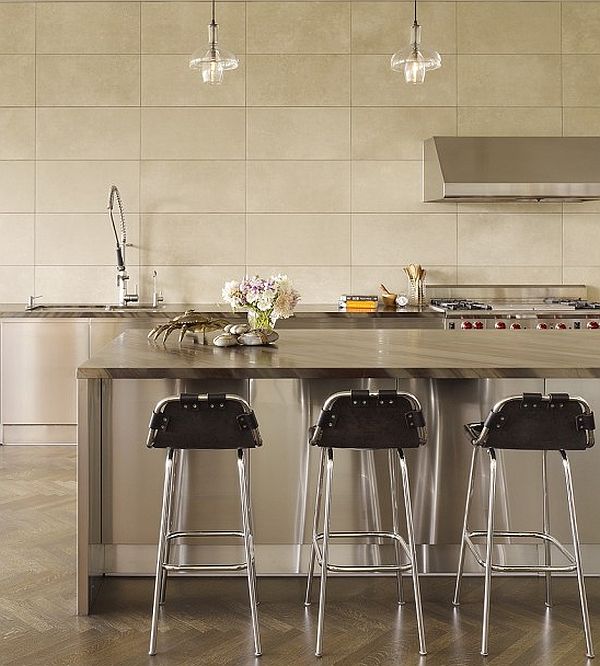 by Chloe Warner
Butcher Block – Wood countertops can be relatively inexpensive when compared to other options, and butcher block counters are often preferred by professional chefs and people who spend a great deal of time in the kitchen because it is extremely easy to clean. However, butcher block can also be scratched easily and damaged by water. Luckily, the counters can be sanded and resealed over time.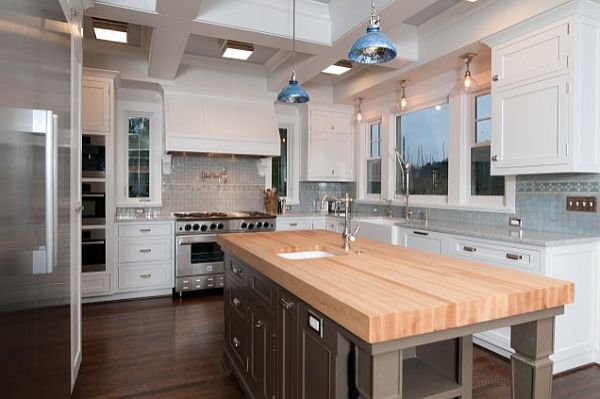 by Jennifer Baines Interiors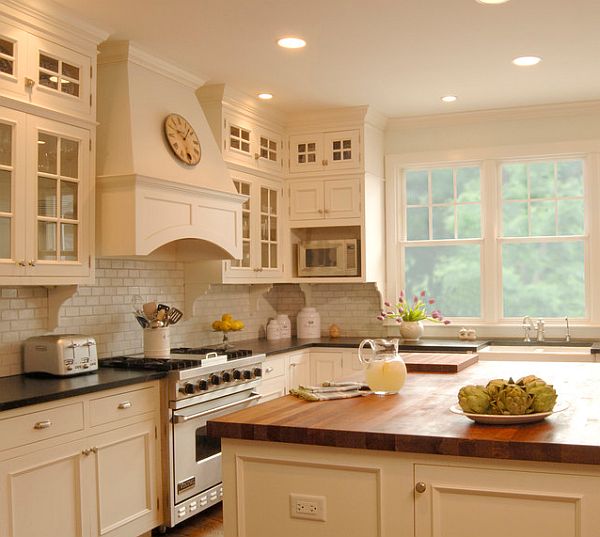 by The Kitchen Studio of Glen Ellyn
Quartz/Engineered Stone – If you're looking for a countertop choice that will resist stains and does not require much maintenance, engineered stone might be your best bet. It will not become scratched as easily as other materials, and requires no sealing. However, engineered stone is also relatively expensive.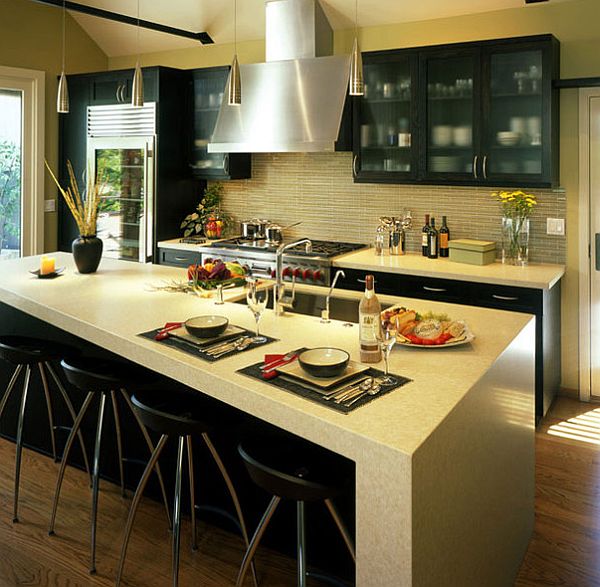 by Paul Anater
Concrete, marble and tile are also popular selections for kitchen countertops – and for good reason. They're all beautiful and can give your kitchen a much needed update. However, when selecting a material for your kitchen countertop, just remember that you get what you pay for. The best options are also some of the most expensive because they're built to last for several decades.