Is a houseboat a house that's a boat or a boat that's a house? While a true houseboat is mobile, many of today's most desirable properties are actually
floating homes
–dwellings on the water that are attached to a dock or otherwise permanently fixed to their locations.
Most of the properties in today's post are floating houses, although many people refer to these abodes as houseboats. Mobile or not, we think they're pretty fabulous!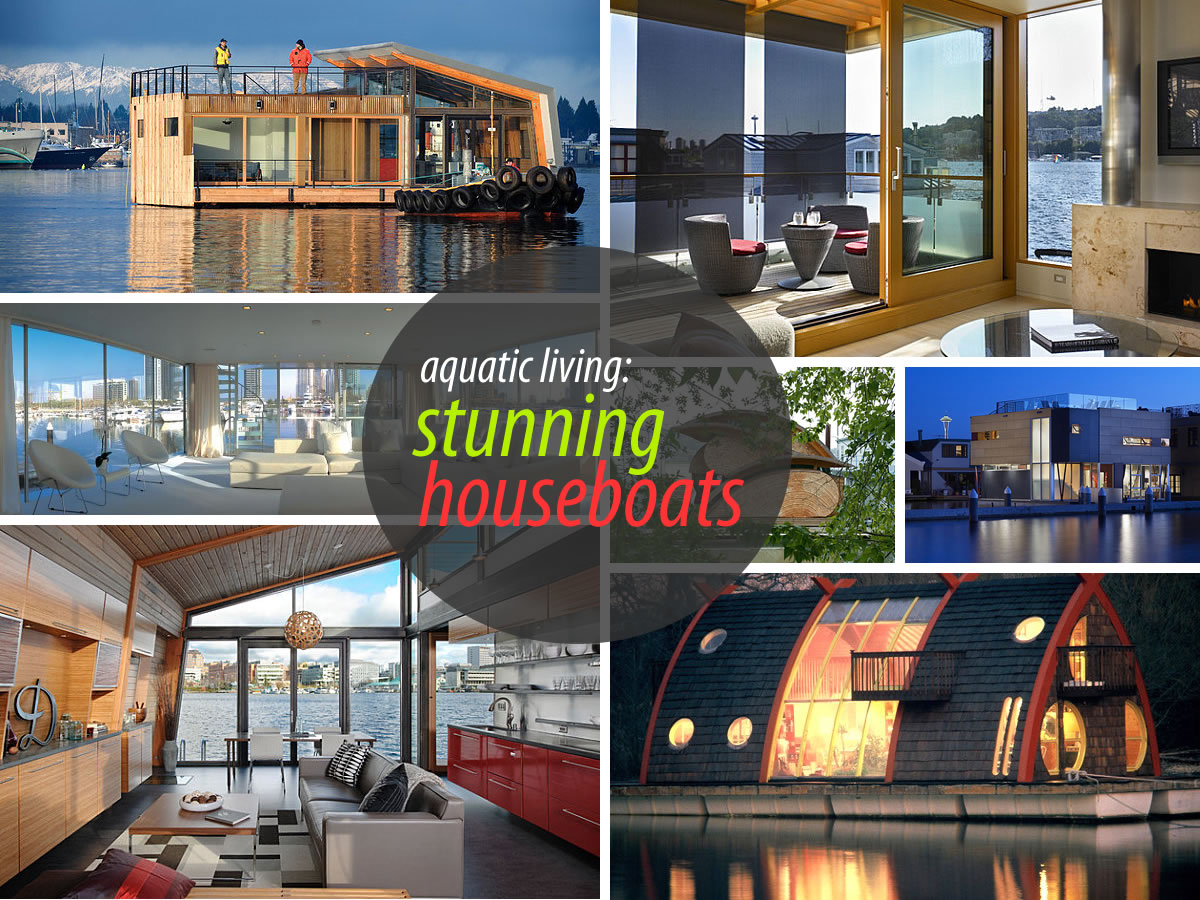 In fact, the modern floating home can be quite a showpiece–contemporary in style with sleek flourishes, yet somehow cozy at the same time. It's interesting how many of these homes are more modern than nautical when it comes to decor. And there's nothing like watching boats glide over the water from the comfort of your couch!
Let's take a look at some of the most stunning houseboats and floating homes, noting both their construction and their amazing interiors. Time to set sail…