Hats off to the Canada-based architect's group who made this! Yes of course, Christopher Simmonds Architects deserve a pat on the back for working on such a spectacular design of a modern boat house, off the shores of Muskoka Lake in Ontario.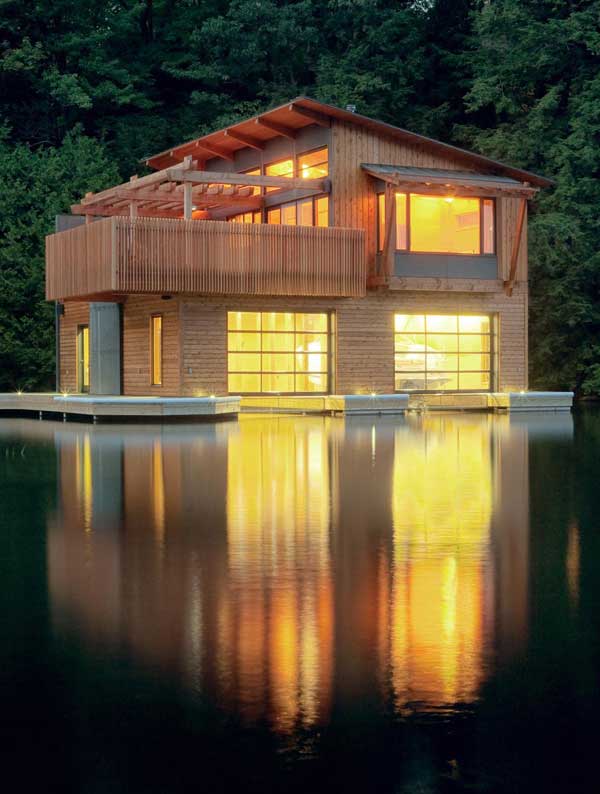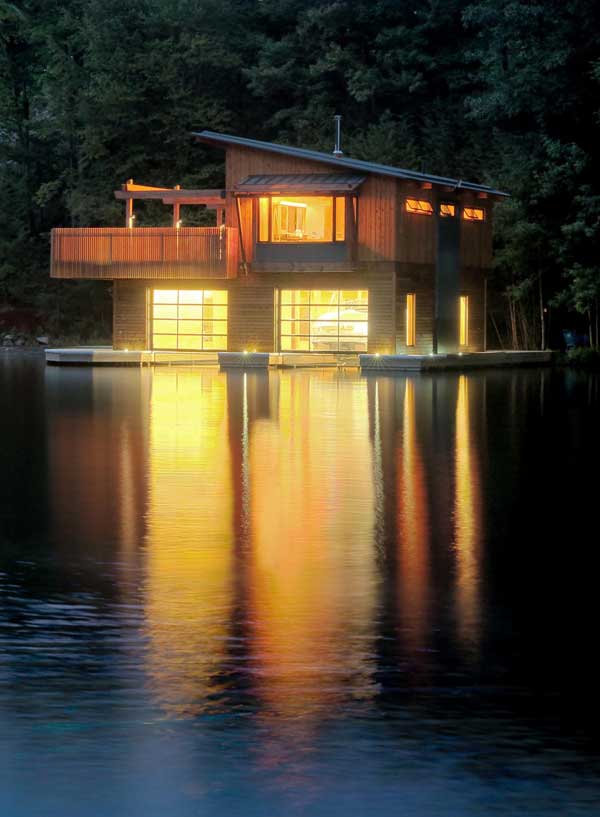 The house, called the Muskoka Residence, is an inspiring, renovated design developed on an old boathouse. The legendary design consumes an area of 600 sq ft at base level. A separate guest suite and a gorgeous roof terrace add more to the view of this wonderful masterpiece.
The house provides a spectacular view of the thick vegetation that grows close to the boathouse, along the shores of Muskoka Lake. Both the levels of the building align in a unique manner so as to impart a contemporary taste to the mansion. An exterior staircase serves its purpose very well to connect the lower floor with the upper lounge. The material used in the design of this boat house is principally wood. You would sense the scent of wood all around the house, no matter interior or exterior.
The interior is designed to give seasonal comfort to the dwellers, while its exterior is ideally designed to preserve traditional concepts. The residence sports all the features needed for a good house. Three sides are guarded by wooden studs, whereas the one remaining opens up to the magnificent roof terrace. Wouldn't you love to be here? (found on Fancycribs)