Wall decals are the perfect way to add color and style to your interior. Less permanent than paint, they are also fairly easy to apply, making them ideal for renters and those who are hesitant to commit to the time and cost of a mural. Today we zero in on wall decals that celebrate the intricacies of the tree. In fact, a large portion of modern wall decals focus on natural motifs such as branches, trunks, leaves and blossoms.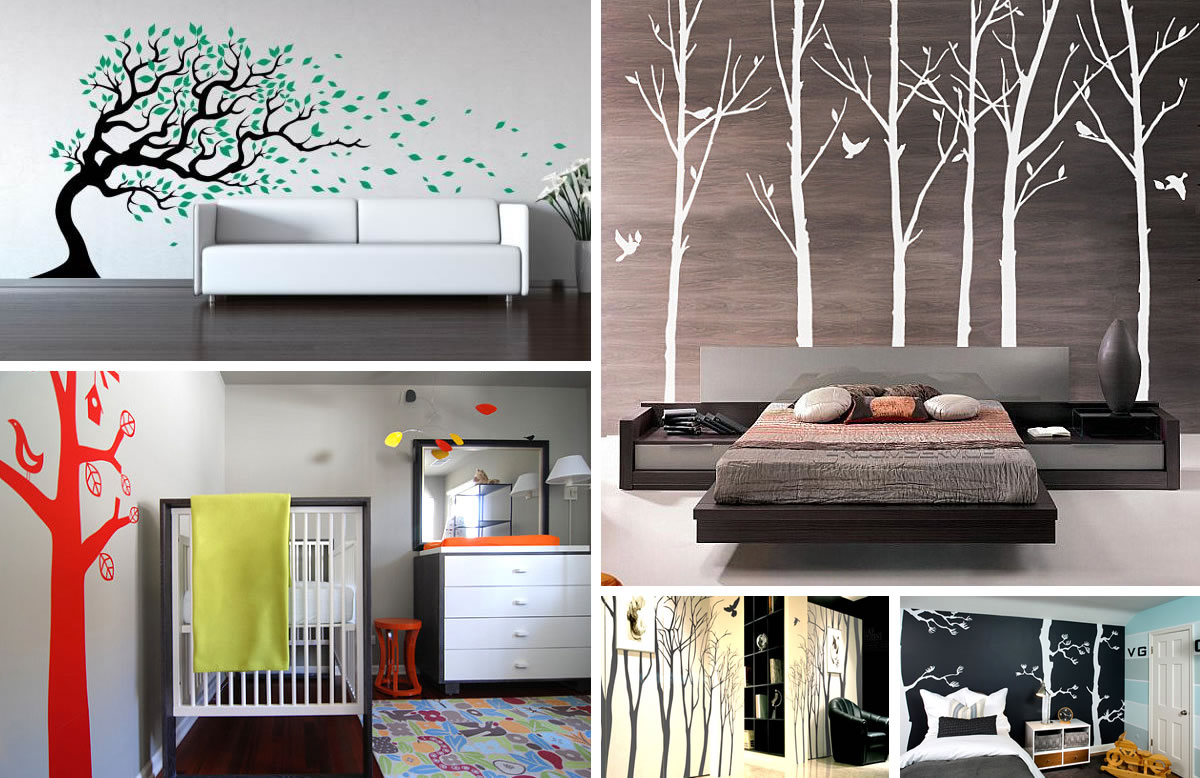 We begin by spotlighting an assortment of tree decals for sale, courtesy of Etsy. Then we take a look at real-world examples of interiors featuring tree wall decals, the majority of which are children's rooms and nurseries. But don't think that these leaf- and branch-laden stick-on images are only meant for kids. As you can see from our first featured images below, tree wall decals are a great way to set a creative, modern tone in the living room as well…
Tree Wall Decals for Sale
Our first Tree Wall Decal comes from Etsy shop Cherry Walls. As shown, sometimes the best way to call attention to a decal is to keep the rest of the decor monochromatic. As with most decal options, you can choose your own colors to personalize this design.
Sometimes one decal says it all, while at other times, decals come in sets for maximum effect. This Set of 14 Tree Wall Decals from Etsy shop Chin Studio covers the walls of any room with a modern design. To get just the right look, choose from Chin Studio's provided color chart, or you can have the trees custom printed in the hue of your choice.
This Plum Blossom Vine Tree Wall Decal from Etsy shop TUYAdecals is both contemporary and elegant. Select a color for the trunk, as well as a color for the blossoms. We love the combination of gold and pink shown in the cream interior below: