Console. Cabinet. Sideboard. Buffet. All of these words are used to describe the furnishing featured in today's post, also known as the credenza. While many use these substantial pieces to hold dishes and other serving items in a dining room setting, others fill them with media products and place a television on top. Some use them in the entryway, while others use them in the office. The versatility of the credenza is indeed a true selling point!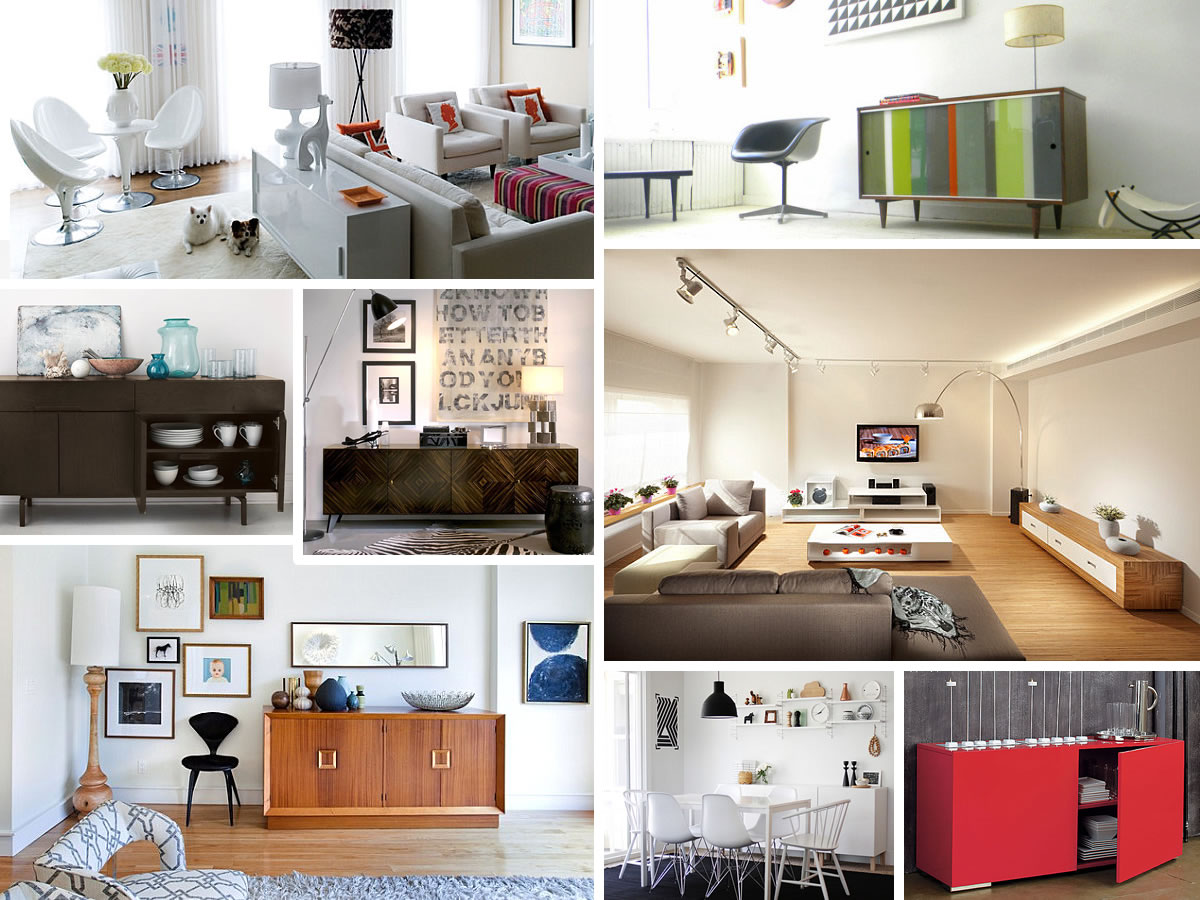 These furnishings are long, lean and frequently modern in design. Clean lines and dark woods are popular, but so are other varied elements, such as metal, lacquer, and even Lucite! We've rounded up an array of credenzas, from metal selections to true vintage finds. As you browse the images below, also take note of the decor placed on top of each piece. After all, the surface of a credenza makes a great stage for displaying your favorite decorative finds!
Wooden Credenzas
Since so many credenzas are wooden, we start with pieces that are crafted of this popular building material, a true favorite for modern interiors! The Floating Storage Console from West Elm can hold anything your heart desires, from office papers to dishes. Design aficionados will appreciate how the long, thin legs of the piece give it the appearance of floating.
If you're a fan of Parsons design, you'll appreciate this Parsons Media Console, crafted of engineered wood and finished with a chocolate-stained oak veneer. The legs are the same thickness as the shelves, giving this piece a striking uniformity. Not to mention, a power strip at the back ensures that the console can be used to hold televisions and other media-related items.
The Calligaris Horizon Buffet below features metal legs for contrast, as well as interior glass shelving. In fact, four cabinets and a drawer ensures that this piece, available through AllModern, allows plenty of room for storage.