Christmastime is here! That's right–perhaps you spotted your neighbors hanging their Christmas lights outside this weekend. But what about your indoor decor? Holiday decorations don't exist in a vacuum. In other words, think of today's most popular interior design trends, from the handmade look to the neon glow. This year's Christmas decor reflects these larger design trends, enthusiastically harnessing them, but with a unique holiday twist.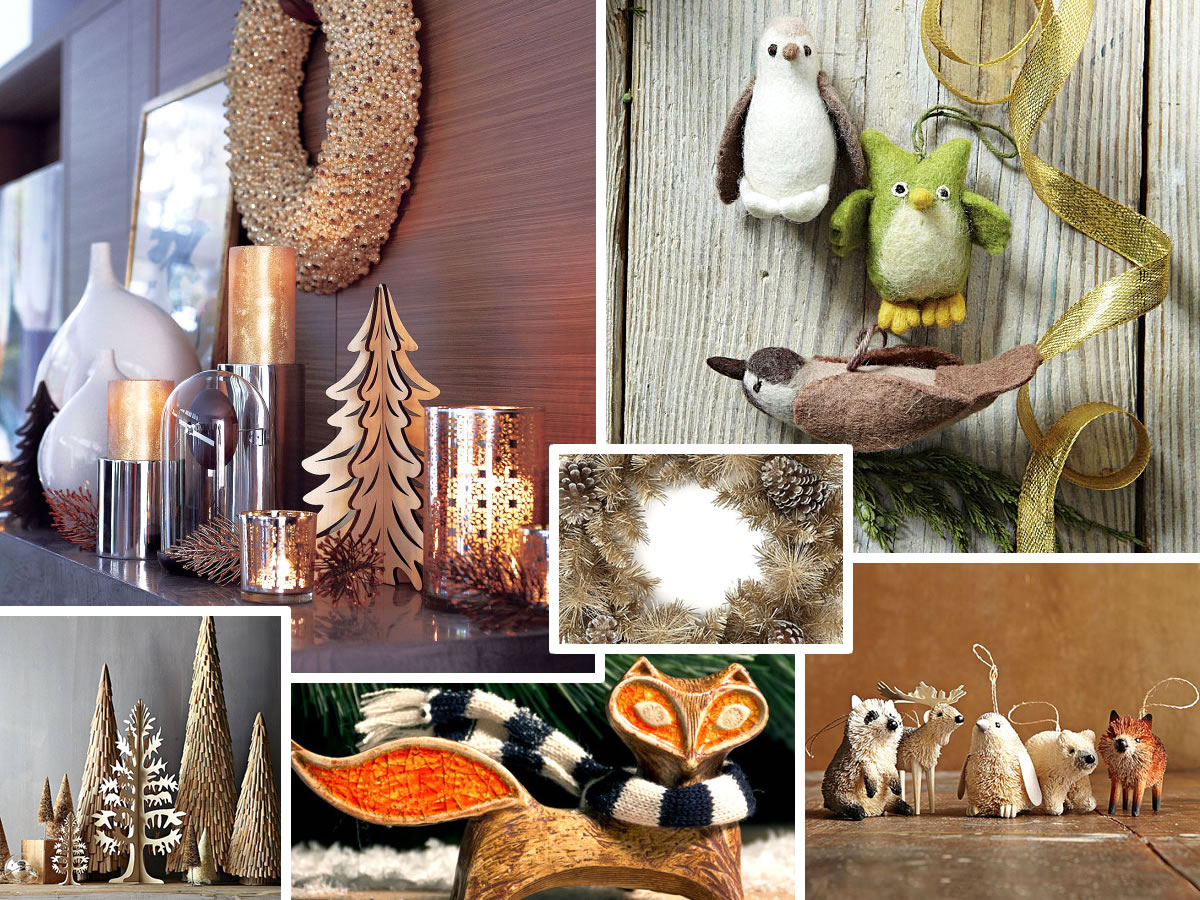 Today we spotlight 7 of the top holiday decorating trends, all of which are reflected in popular design outlets, from the top retail stores to Etsy and the DIY blogs. Let's start with the obvious–if it looks crafty and indie chic, chances are you can find it for sale. Or make it yourself! Yes, many of today's leading retail chains are taking inspiration from handmade crafts, even going as far as to collaborate with artisans. But don't think that all of today's featured finds have a handmade vibe. There's plenty of shiny polish and neon glare to go around. Happy decorating!
1. Crafty Garlands
If you're looking to add some colorful trim, try creating your own garland! For example, the rectangular pennant flags below were featured on Tried & True, showcased for their use at a one-year-old's birthday party. We think they'd work well for the holiday season too…
As you'll see later in this post, felt is one of this season's most popular Christmas decoration materials. Purchase or create your own felt ball garland for a splash of color. You can buy the felt balls or make them yourself. To create the garland below, check out a full tutorial at My Sparkle.
2. Neon Decor
You didn't think we'd feature today's top holiday trends without visiting the world of neon decor, did you?! The vibrant neon shabby doilies below come from Etsy shop Tutika. We love their lacy, snowflake effect, and the way they are stiffened by color and glue for durability and style.