When it comes to interior design, why are neon accents so striking? It's not just that they're colorful. They are shockingly colorful! Like that radiant party dress you wear when you want to be in the spotlight, neon furnishings, artwork and accents are true scene-stealers. Should you pile them on or use them in moderation? Today we answer this very question…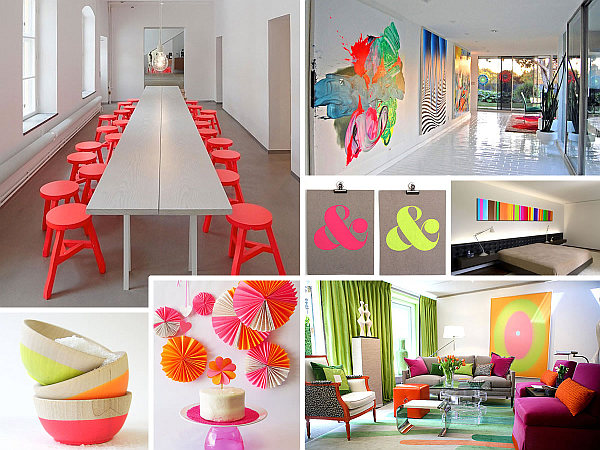 We also take a look at the way neon has infiltrated the world of interior design. Like many of today's best decor trends, neon appeared on the runway before it hit our living rooms. Yet now that it's secured a place in our homes, it just might be here to stay! In addition to store-bought neon finds, a large number of handmade neon items can be found through sites like Etsy. Affordable, quirky and truly unforgettable, the neon treasures below will inspire you to embark on your own fluorescent DIY endeavors…
Neon Furniture and Textiles
The recent surge in neon decor has inspired many designers to offer products in knock-you-over shades of pink, orange, yellow, green and blue. From acrylic chairs with neon tinting to painted pieces like the dining room stools below, day-glo items are often displayed in white interiors. The idea: with colors this bold, you can keep everything else low-key. Like the look of these stools? A can of neon paint can transform the simplest of furnishings into the biggest of statements! [from Wieske Design]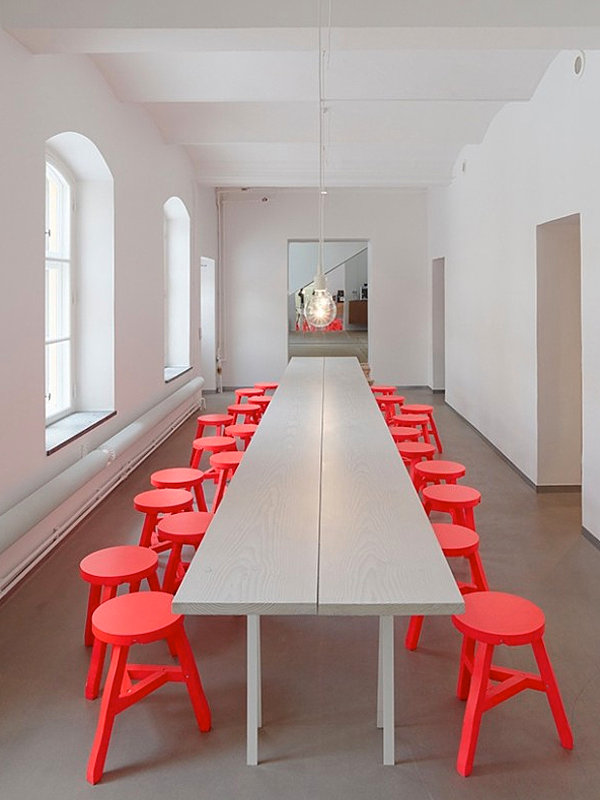 Neon has even shown up on textiles! Artisans are increasingly using neon shades in their designs, as shown by the crisp Geometric Design Cushion Cover from Etsy shop Aqua Door Designs. The tile-like pattern below is created through the process of screen printing.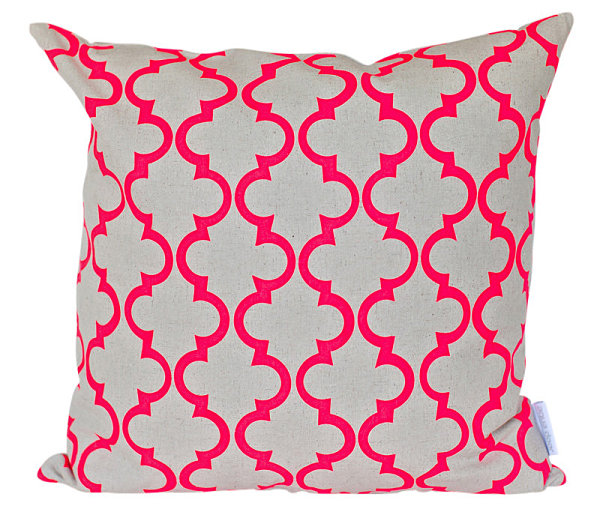 Many of today's neon textile patterns incorporate bursts of color into a neutral palette, as shown by the vivid yellow triangles dispersed throughout the grey and white tones of the screen print below. The Mountains of Montana pillow is available through Etsy shop Earth Cadets. Bonus points if you can spot the colorful zipper!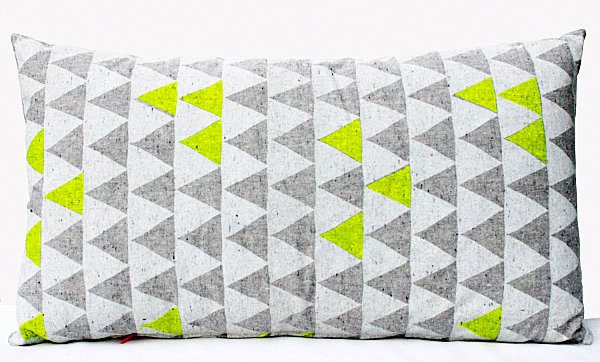 Remember the white room of neon stools near the top of the post? Sure, neon pops against bright white walls, but who says you must always keep the surroundings neutral? Why not use neon in a room full of color? The living room featured in the next image combines neon artwork with furnishings and accents in shades of fuchsia, orange and lime green. Is it too much? We don't think so! [from Eileen Kathryn Boyd Interiors via Houzz]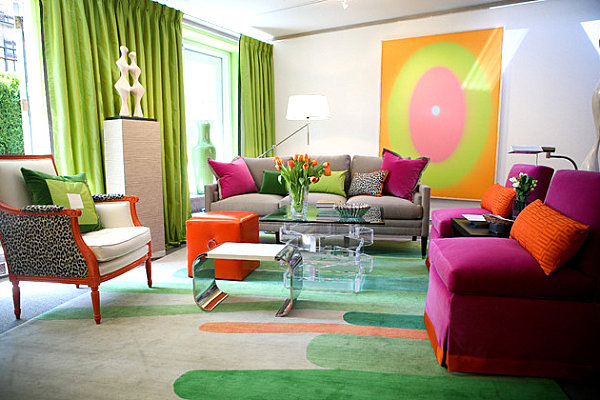 Neon Artwork
We now feature an assortment of artwork that is bursting with color! In fact, purchasing neon in screen print, poster or painting form is a wonderful way to flirt with this fluorescent trend. If you like the bright look on your wall, you can branch out into the world of neon furnishings and textiles. The Ampersand Screen Prints below come from Etsy shop Ampersand Shop. Once again, we see the magic of neon displayed against a neutral background.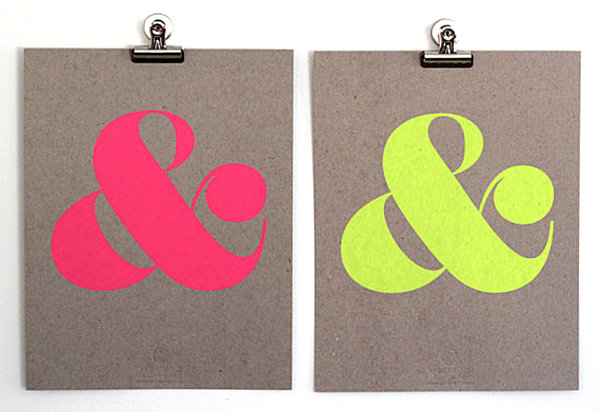 The next featured piece is called Neon Stripes. As its name suggests, this artwork by Matt Micallef juxtaposes neon stripes of pink, orange and green with other vibrant hues like purple and aqua. A touch of brown is thrown in for good measure. With the range of a spectrum, this painting spreads its modern design from end to end. Perfect for over a sofa or a bed, as shown below!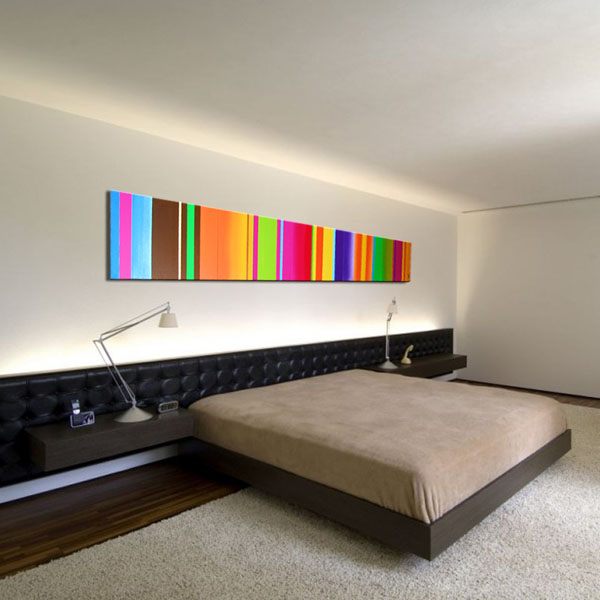 Neon artwork is a natural choice for the modern home. Note how it brings contemporary style to the space below through abstract forms on square-shaped canvases. Pieces beautifully pop against the glossy white interior. [from Dana Nichols via Houzz]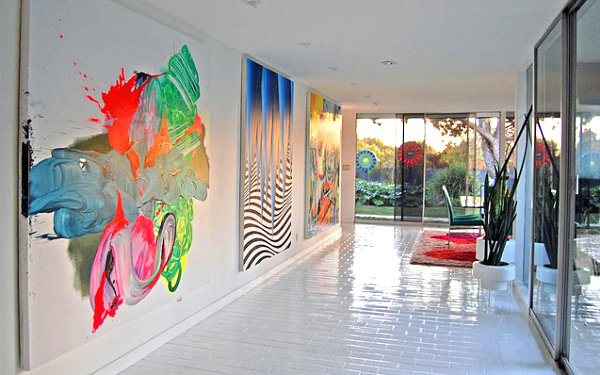 Neon Decorative Accents
Thanks to the craftiness of artisans with a creative eye, neon is putting its stamp on a range of accessories, from vases to planters. Below we see the hand-dipped wonder of the Wooden Mini Bowl Set of 3 in neon colors, from Etsy shop Wind & Willow Home. The combination of fluorescent brightness with unfinished wood is nothing short of stunning.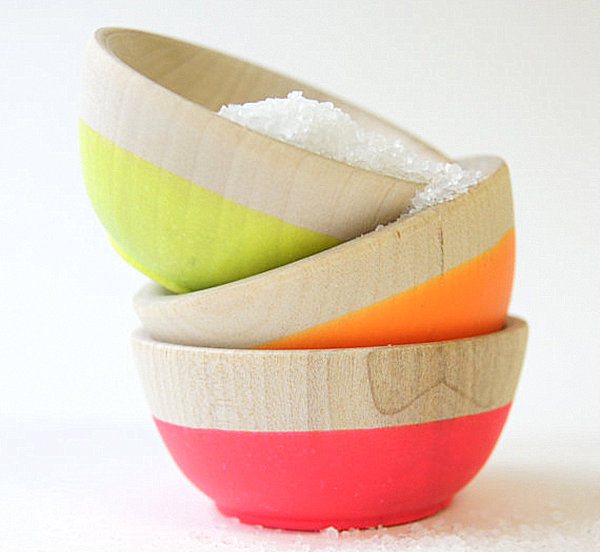 Many vintage items are getting the day-glo treatment, like this hobnail milk glass piece that has been spray painted neon pink. Funny how each bump of the design seems to stand out once the item is washed with color. A wonderful combination of old and new, the Neon Pink Milk Glass Candle Holder is available through Etsy shop StayaFLOAT.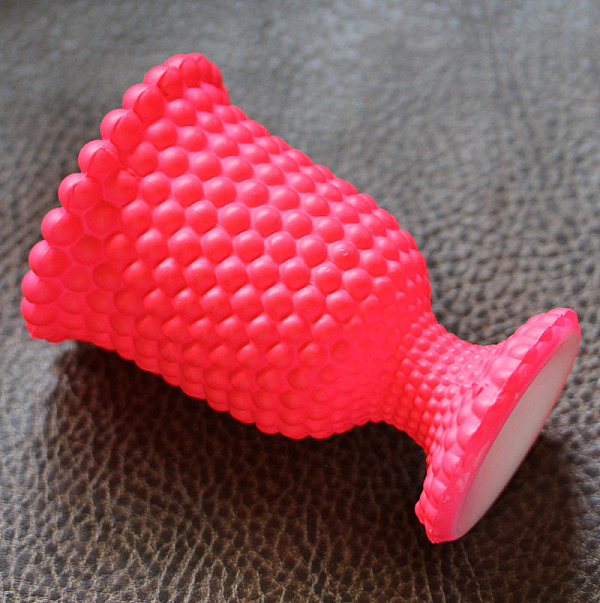 These irresistible planters from Peaches + Keen are crafted of woven beads and nylon string. A glass insert is included, along with a plastic pot that perfectly fits the ensemble. The angles and forms of each design create a tribal look that is perfectly enhanced by the bright color choices. [via Bee of Design]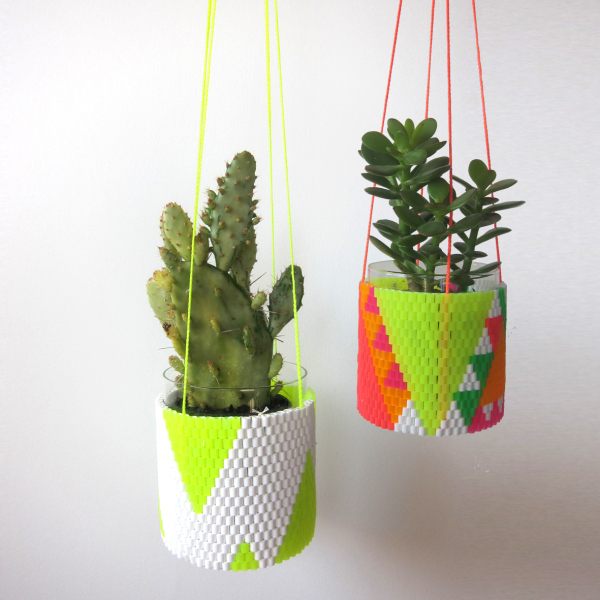 Neon Decorations
The neon blitz has hit the world of party decorations! The DIY project below reveals how you can make a slew of decorations using super- affordable neon notebook filler paper. It's amazing what can be achieved with a few dollars and a little creativity! Check out a full tutorial at Make Something Happy.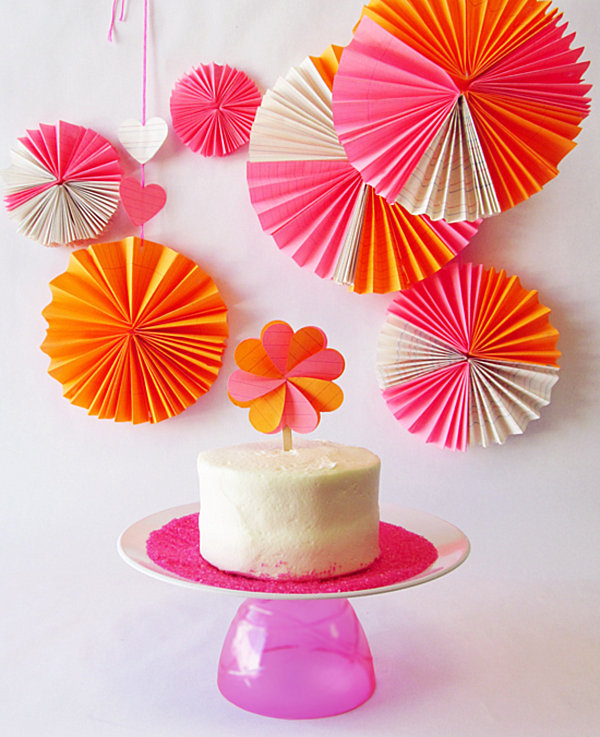 The Holidays are almost here… why not stock up on Neon Geometric Hanging Ornaments from Etsy shop Sketch.inc? These contemporary pieces consist of hand-painted birch blocks and colorful string. Like what you see? Good news–the ornaments come in a variety of colors, so you can purchase an assortment in colors like neon blue, bright pink and acid green. [via Houzz]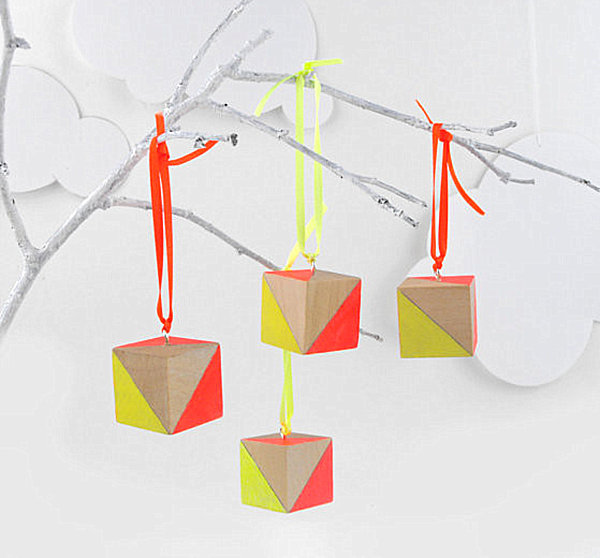 Another reason to love neon: it's versatile! This one trend can be found in ultra-modern artwork and accents, tribal patterns and vintage items alike. Just as it brings a futuristic look to contemporary pieces, it perfectly refreshes retro finds by breathing new life into each selection through color. Plus, neon can transform the most drab of spaces to the most interesting of rooms. How will you use neon in your abode?