This stunningly modern seaside home by Elton & Leniz Architects enjoys a beautiful scenery of rough nature, cactae and spruce vegetation, crude soil and a steel blue sea.
Accordingly, the materials and shapes that went into the design are rather rough and angular, frames of exposed concrete and a wood planking left in a milder, natural finish, two textures that complement themselves wonderfully.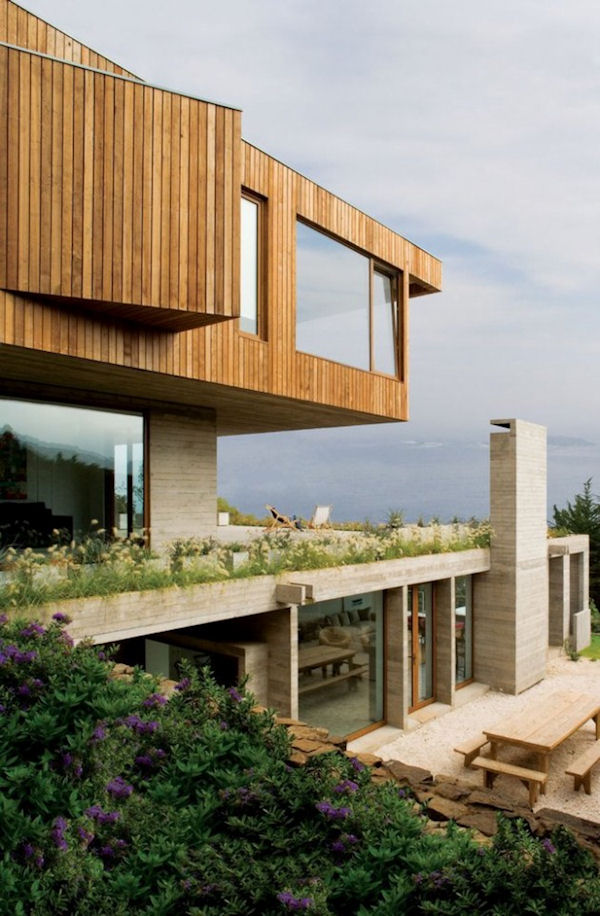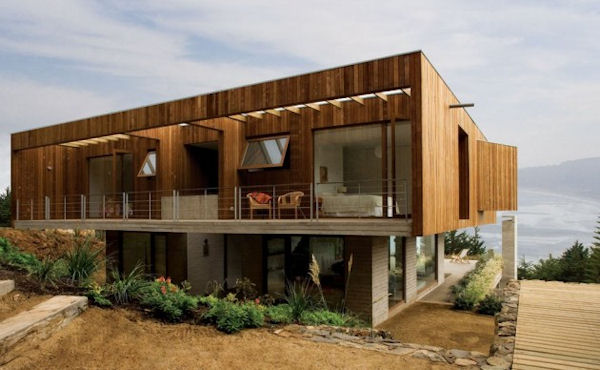 Partly embedded in the slope and glazed toward the beach, the vast ground floor accommodates living and dining rooms that open to the view.
On the first floor there are semi private rooms on a smaller area, supporting a second floor that contains the bedrooms, in a cantilevered and more private body appropriately clad in wood of a warmer color.
The building's stories are retracted and staggered in an elegant and contemporary style, thus creating spaces for terraces to enjoy the sun and the view on every floor. Frame and slab elements create a set of stern structural decoration, giving an impression of load bearing and support.
A simple and narrow strip of vernacular landscaping – spike wildflower and stones – along the brims of the terrace adds to the impression of unpretentious modernity. The interior design uses the same materials of concrete and wood, in humble shapes serving to celebrate the sky, the sea and the line of trees that are invited in throughout the house.
It may be a little rough around the edges at first sight, but the impression of sturdiness gives way to the perception of care for detail and shape. A beautiful home for lovers of both minimalism and nature.