Every once in a while, we like to shake things up in our homes with a new piece of furniture, color scheme that is slightly different from the previous one or even a simple switch of accents that makes a difference. With changing seasons and trends, we are often tempted to give or homes a snazzy and quick makeover. Of course, some makeovers demand a lot more in terms of effort and resources than others. But one of the easiest to execute is a change in color scheme where you already have one of the colors nailed down! For those with a kitchen in yellow or green, now is a great time to embrace another color and give their kitchen a fashionable new look. Right, green and yellow kitchens are just so in!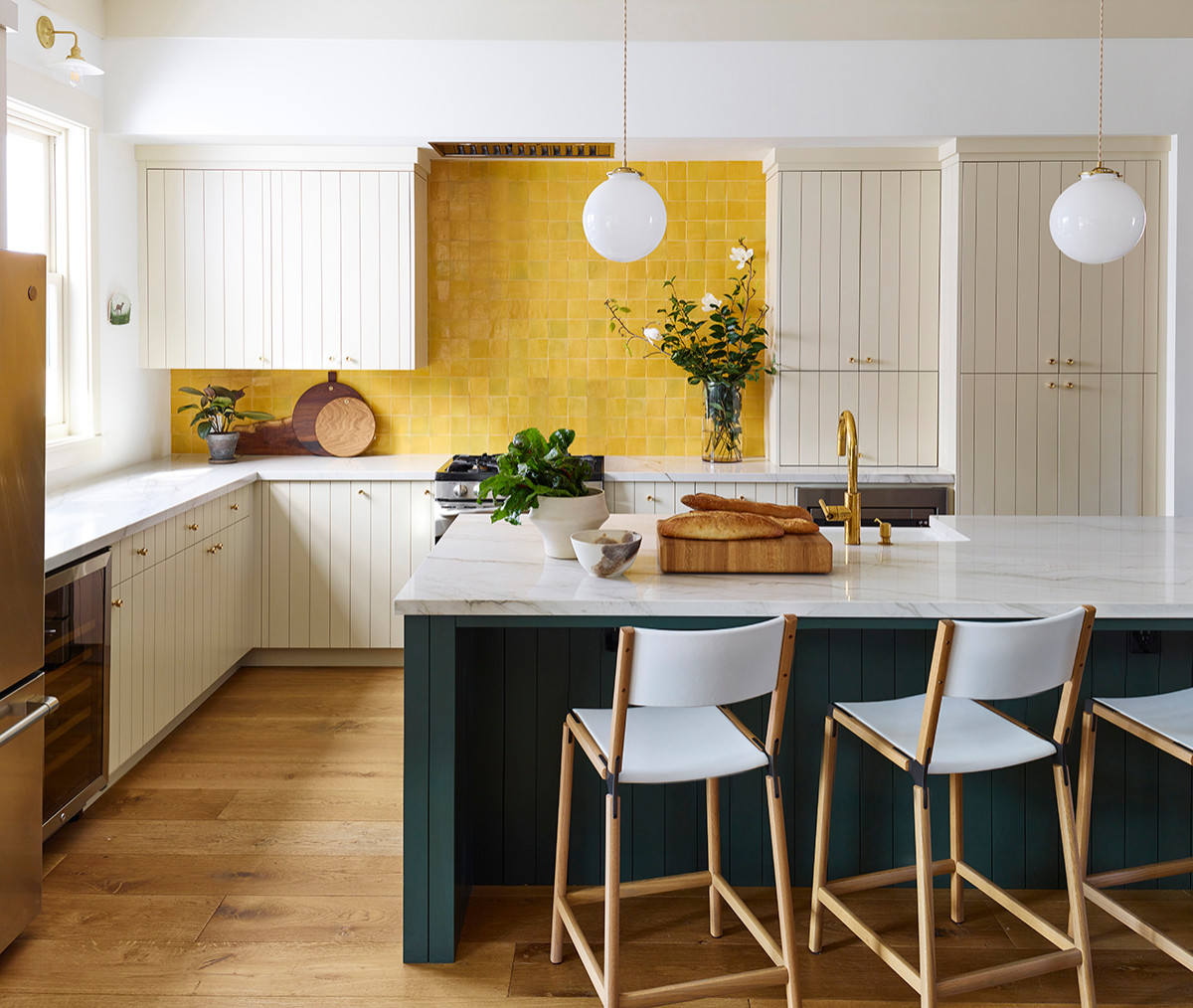 Normally it is a combination of yellow and blue that you find in the kitchen and this is a tried and tested color duo. Yet, this summer a whole new color combination has emerged and that involves two of nature's most easily found hues – green and yellow at their cheerful best. Both that colors open up a whole new avenue of styles beyond just modern and contemporary. From dreamy farmhouse style kitchens to mid-century delights that are eye-catching, this is a look at the best green and yellow kitchens around –
A Mellow Yellow Backdrop
One thing we absolutely adore about the combination of green and yellow in the kitchen is the way in which it can work with a wide range of styles that are not all 'just modern'. Mediterranean and farmhouse style kitchens with a yellow backdrop are classic in their visual appeal and also give the room a sense of endearing warmth. Of course, you can always use more contemporary styles with yellow shaping the background. But here you would want to use a brighter shade with glossy finish in a limited fashion. Green countertops, accents and kitchen islands usher in the other color of the color duo.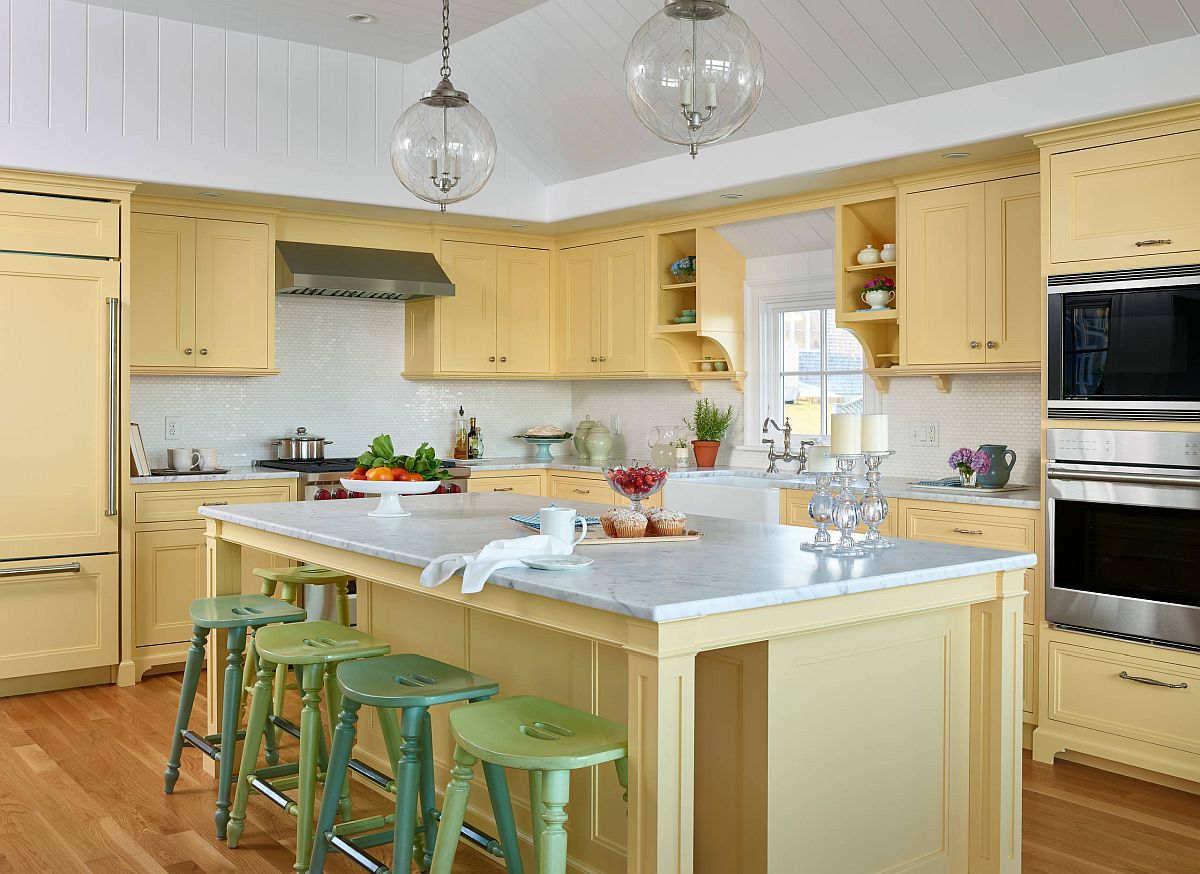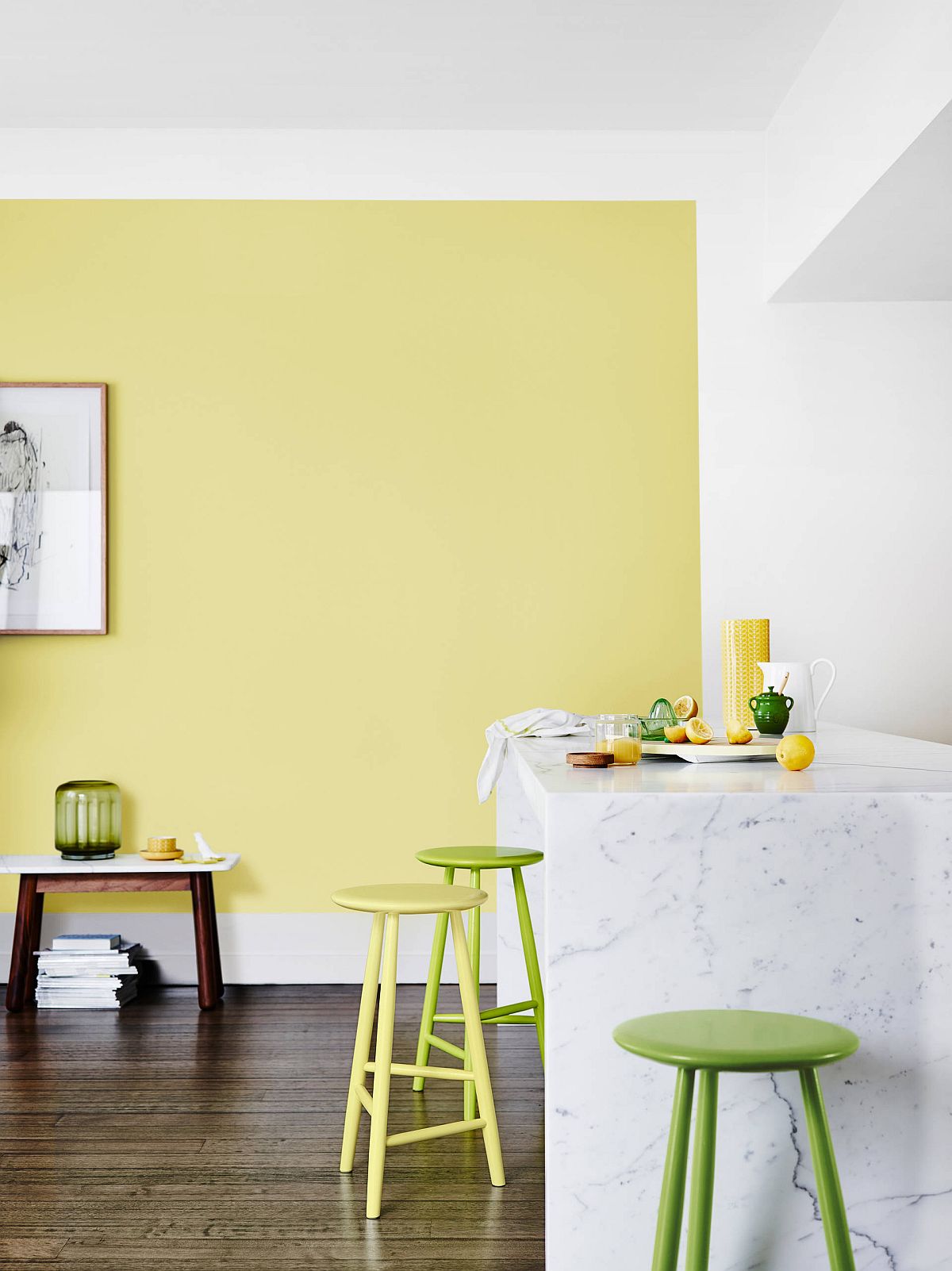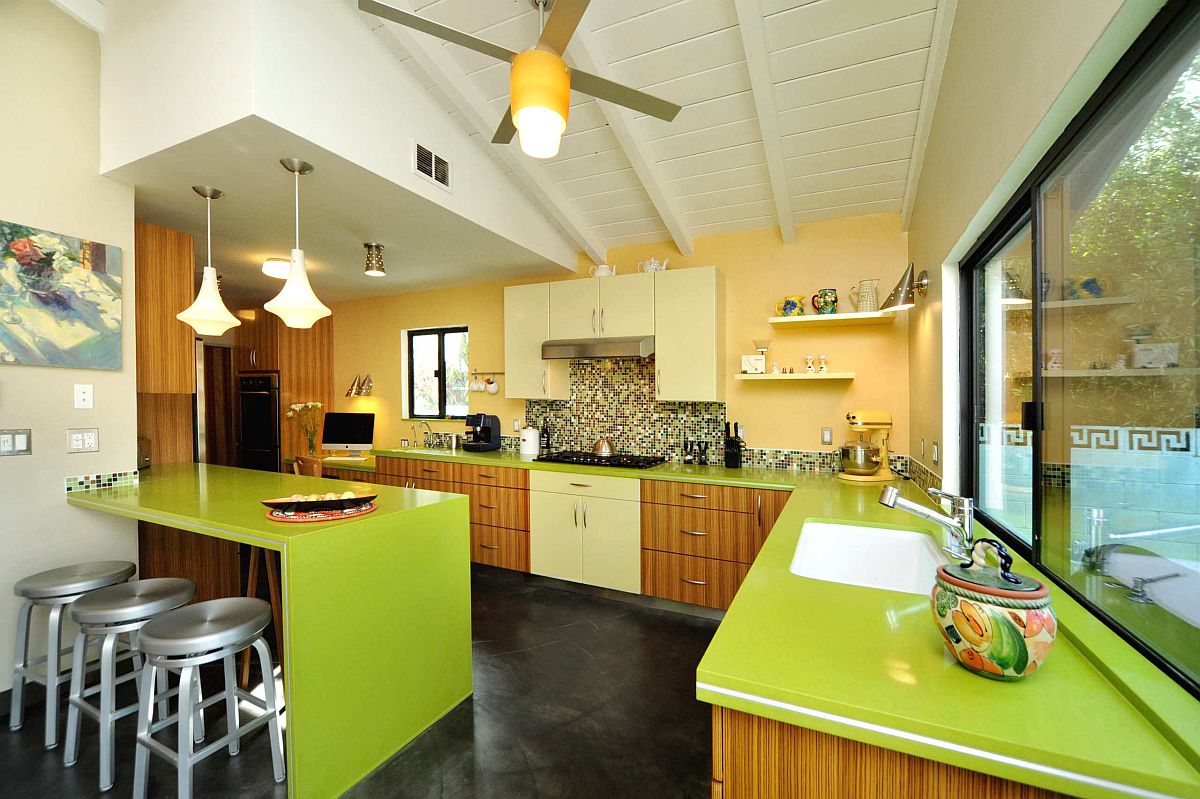 Balance of Colors
Want a room with a bit less of yellow and more of green? A balance between the two colors I pretty easy to achieve when you split the colors between the cabinets in the room and the island and the worktops. If you choose green for the cabinets, then let the other surfaces be clad in yellow and vice versa. This makes decorating choices that much easier and you will not have to worry about striking that ideal balance. Using a while backdrop and adding layers of green and yellow on top of it is a clever approach that allows you to shift between styles with ease as the seasonal trends change.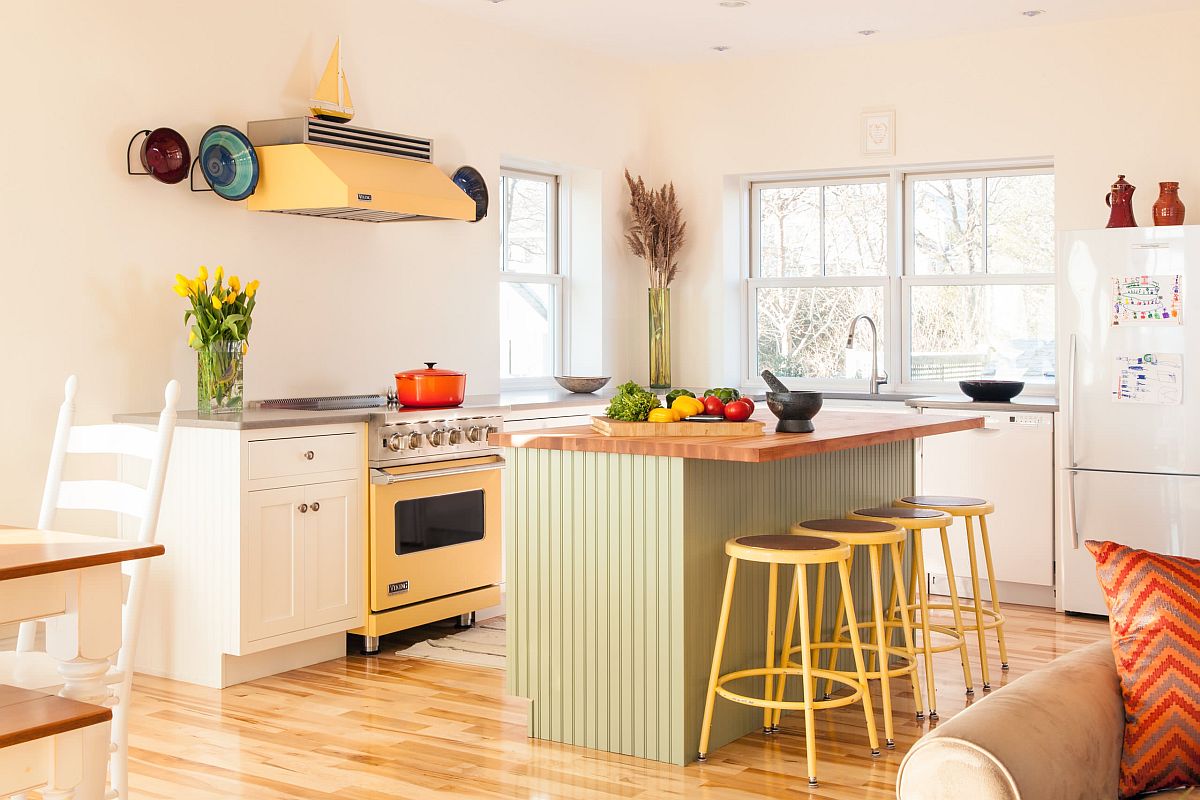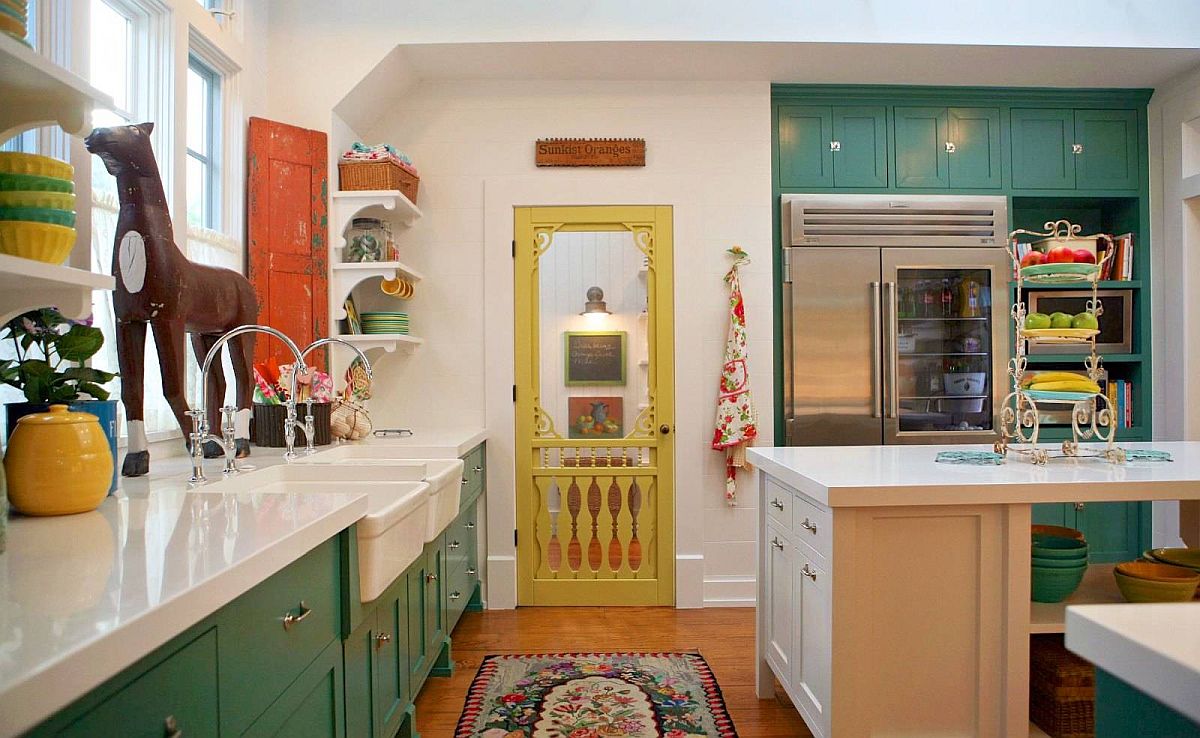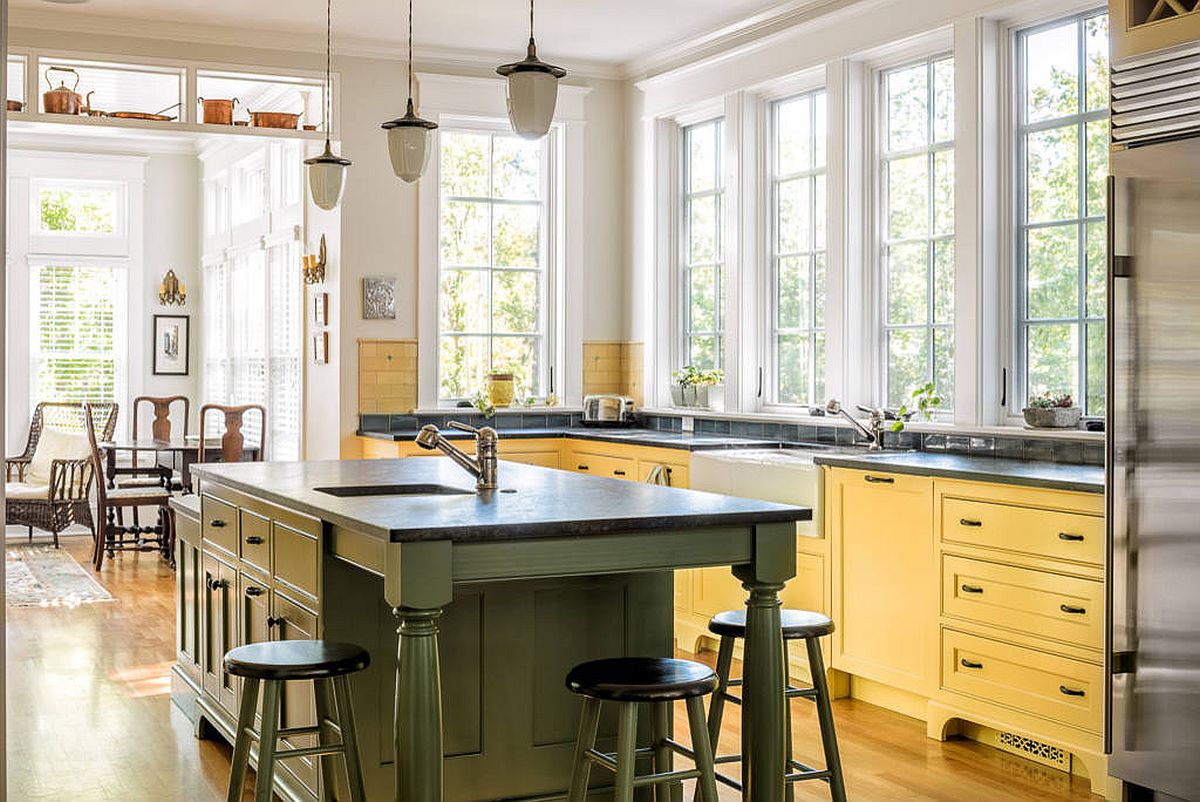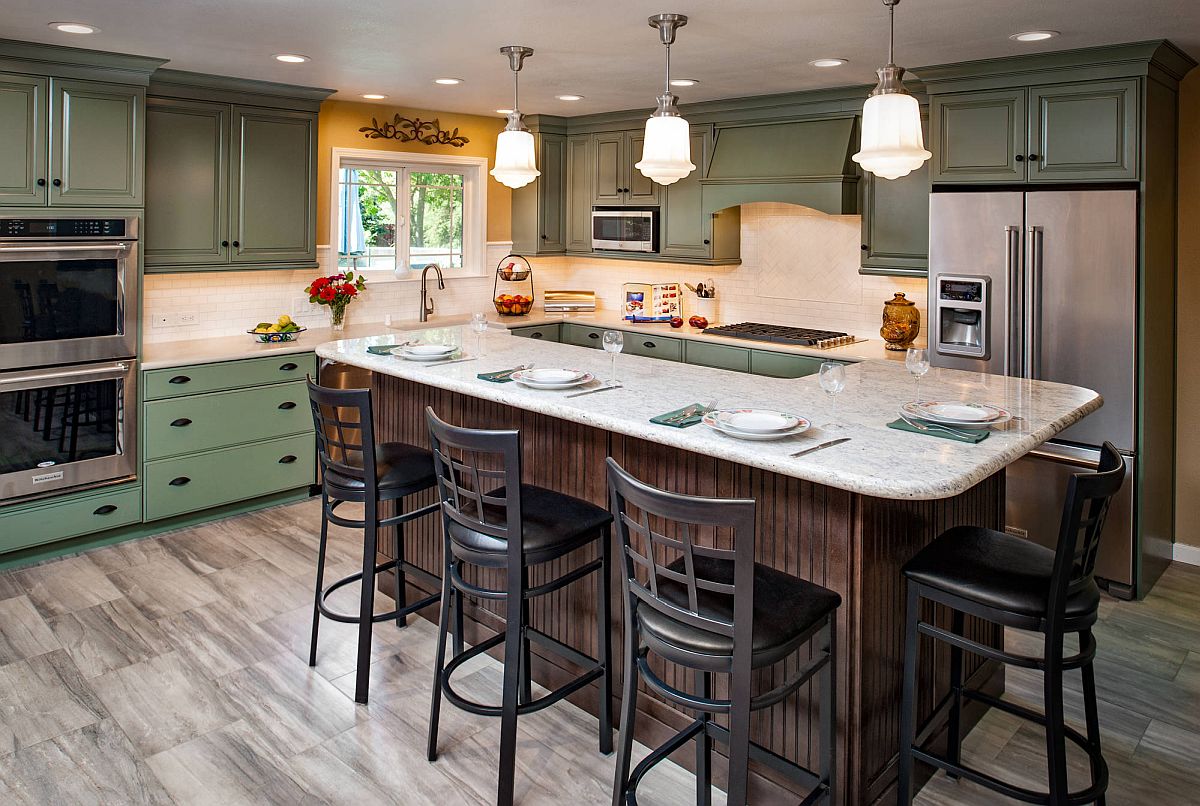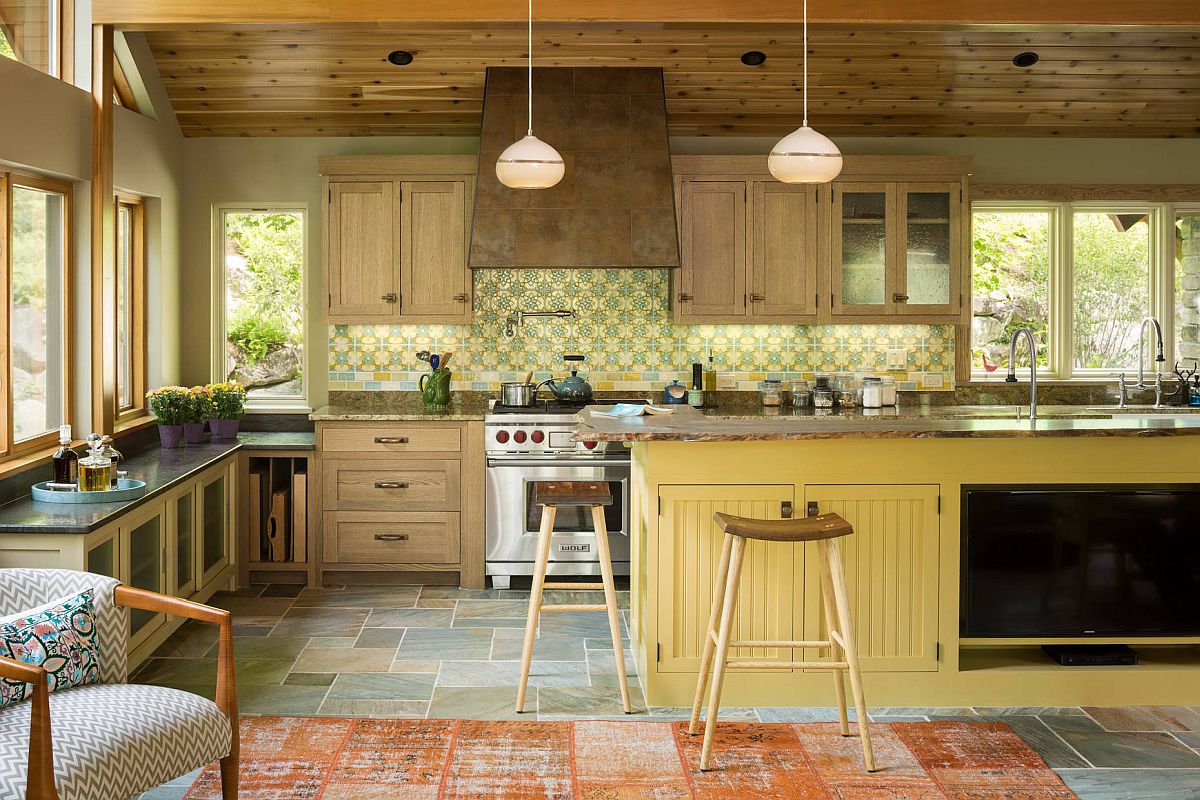 Accents Offer an Easy Way Out
There is a reason why we love accents in every room. They make our life easy and ensure that we do not have to splurge a fortune every time we wish to change the color palette of the room. In the kitchen a simple vase on the island in green, a few citrus fruits in yellow and some flowers in one of the two colors can make a big impact as long as the backdrop is monochromatic and neutral. Bar stools and chairs can also usher in a splash of yellow without costing you a whole lot while kitchenware adds to the colorful sparkle.