Each year and season brings a new set of rends; some are fleeting while others end up becoming a defining feature of that 'little era'. The last few years have seen the emergence of an entirely new color palette that is taking the world by storm – the wood and white color scheme. It is one that feels, bright, cheerful, organic and modern. It is flexible and can adapt to a variety of themes and styles. And that is just what you get with the gorgeous Beaumont apartment renovation in Brisbane – a home that was in need of an interior that maximized space while driving out darkness!
Renovated by Anna O' Gorman Architect, the new home feels contemporary and spacious as the old wall separating the kitchen from the dining area has been done away with. This has created a whole new interior where one space flows into the next without any constraints. The new floor plan has also ensured that light flows unhindered throughout the new living area while bedrooms are neatly tucked away behind.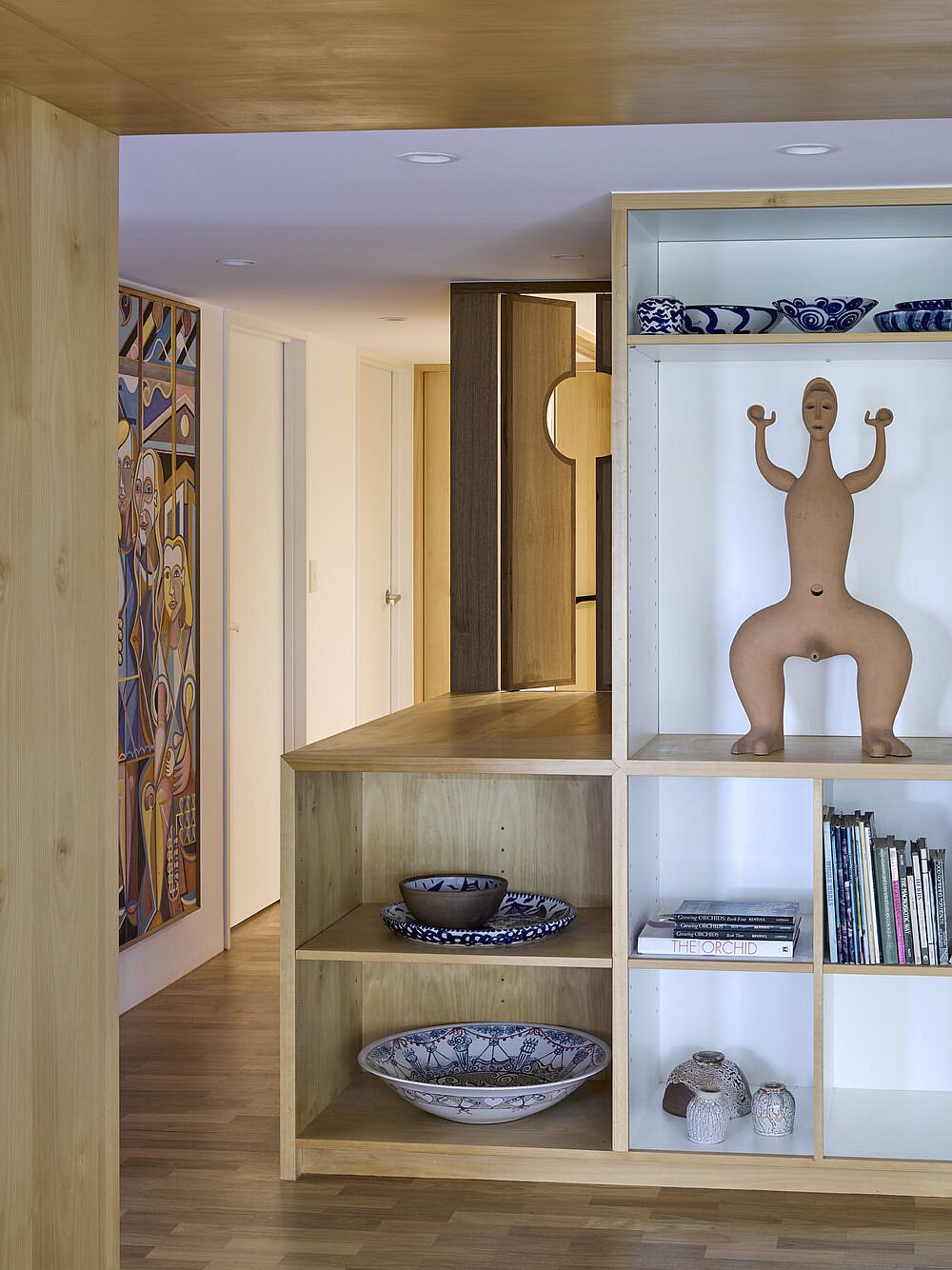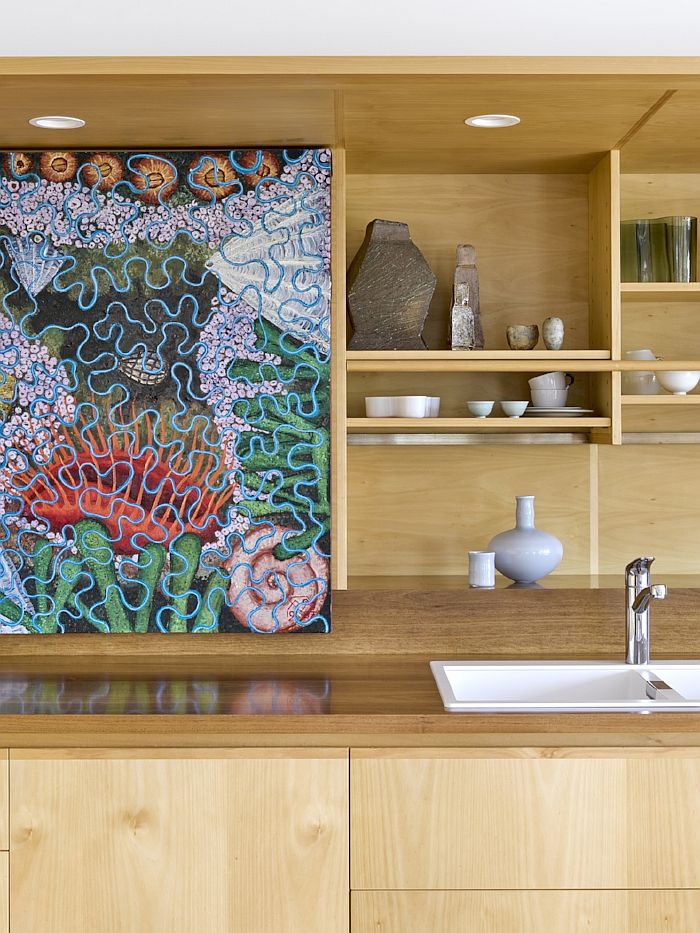 Apart from the white backdrop, it is light pine and tallowwood timber shelving, cabinets and joinery in different rooms that usher in warmth along with refinement. Placing functionality above form and adding bright splashes of color here and there, the revamped apartment interior is as welcoming as it is novel.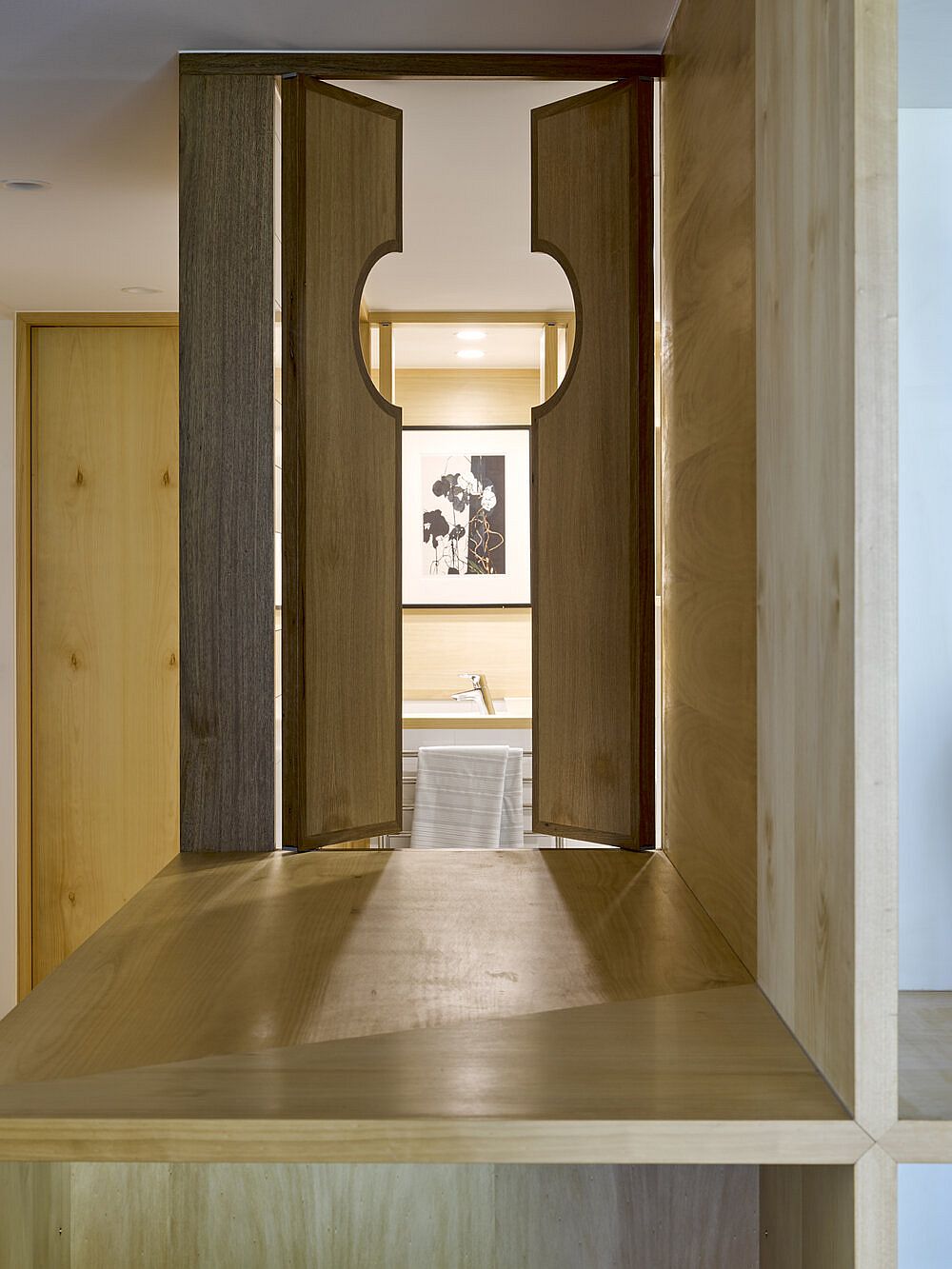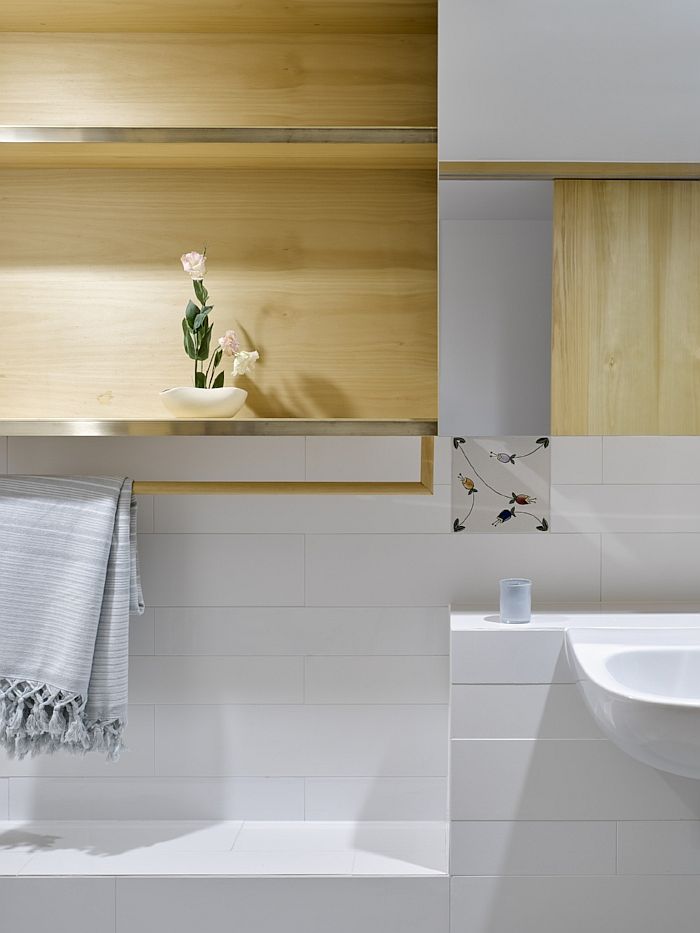 By using T-beam, the cross-sectional performance and shape of the beam are matched with the the roof, while the installation of the base material being kept compact and reasonable. This could be a general solution for similar conditions, as it is normally difficult to realize wooden fence with gabled roof in the urban area of Kyoto.