If you have never witnessed the sight of a beautiful pine forest in all its natural splendor, then it is an absolute must for every nature-lover. Nestled in the Poltava region of Ukraine, the Guest Houses in Relax Park Verholy designed by YOD dеsign lab feel like gorgeous escapes that take you away from the usual narrative of mundane hotel rooms and deliver you into lap of nature. Each little structure here has been designed in a way that harms nature in the most minimal possible manner. With a specially crafted wooden base that is elevated above ground and a home structure that can be 'screwed into it', the existing root structures of the forest are carefully preserved.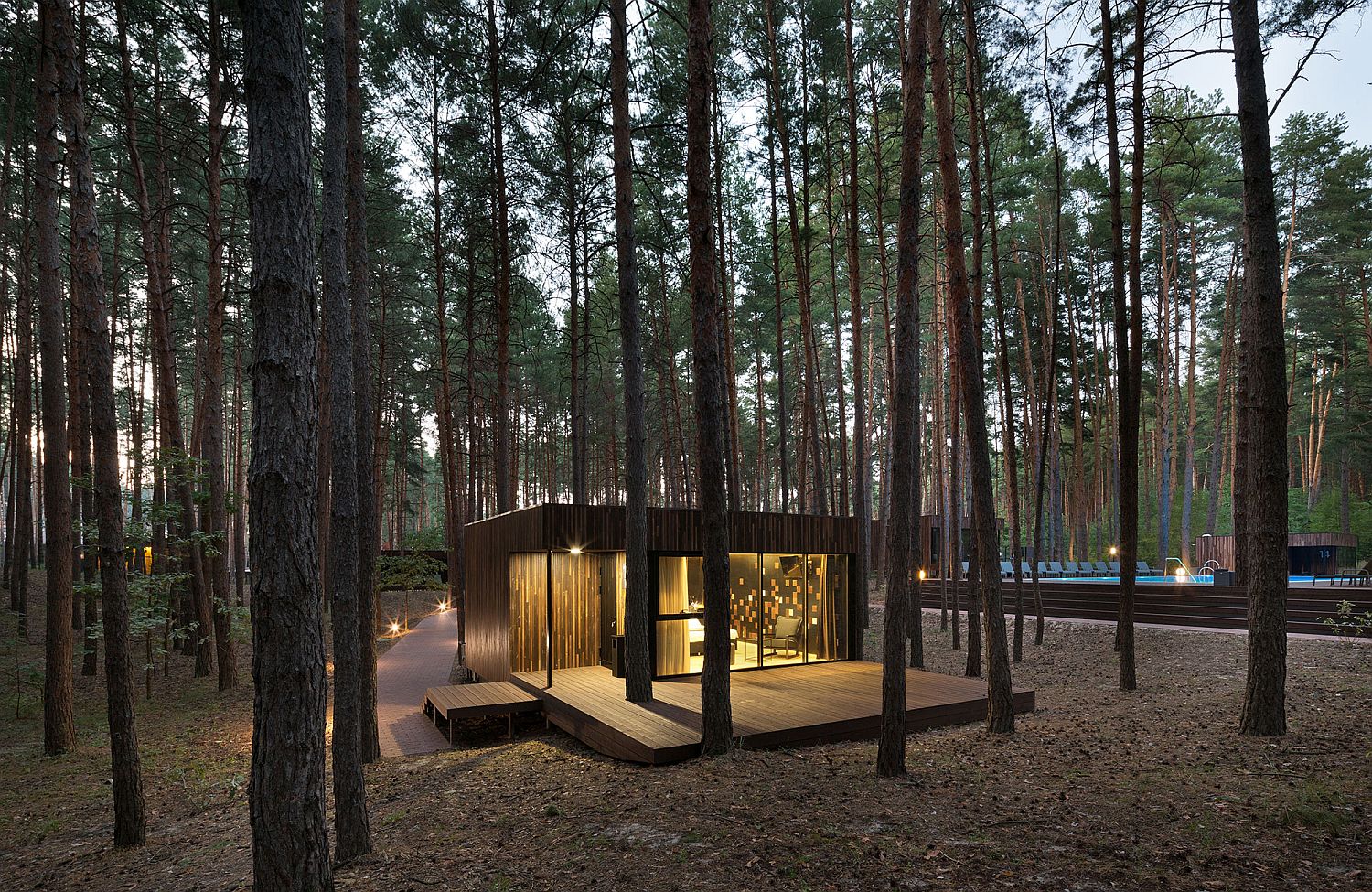 The many eco-friendly credentials of the home do not come in the way of luxury it offers as the wood clad interiors of each guest house make it a cozy refuge that offers perfect window into the scenery outside. It is specially heat treated plates of solid alder that shape the exterior of these structures while veneered oak takes over on the inside. Custom-crafted bedroom with walls that come alive thanks to the use of 3D pattern, lighting that creates a relaxing and intimate setting and minimal décor additions make your stay here even more pleasurable.
RELATED: Serene Forest Retreat Draped in Wood with Ingenious Functional Form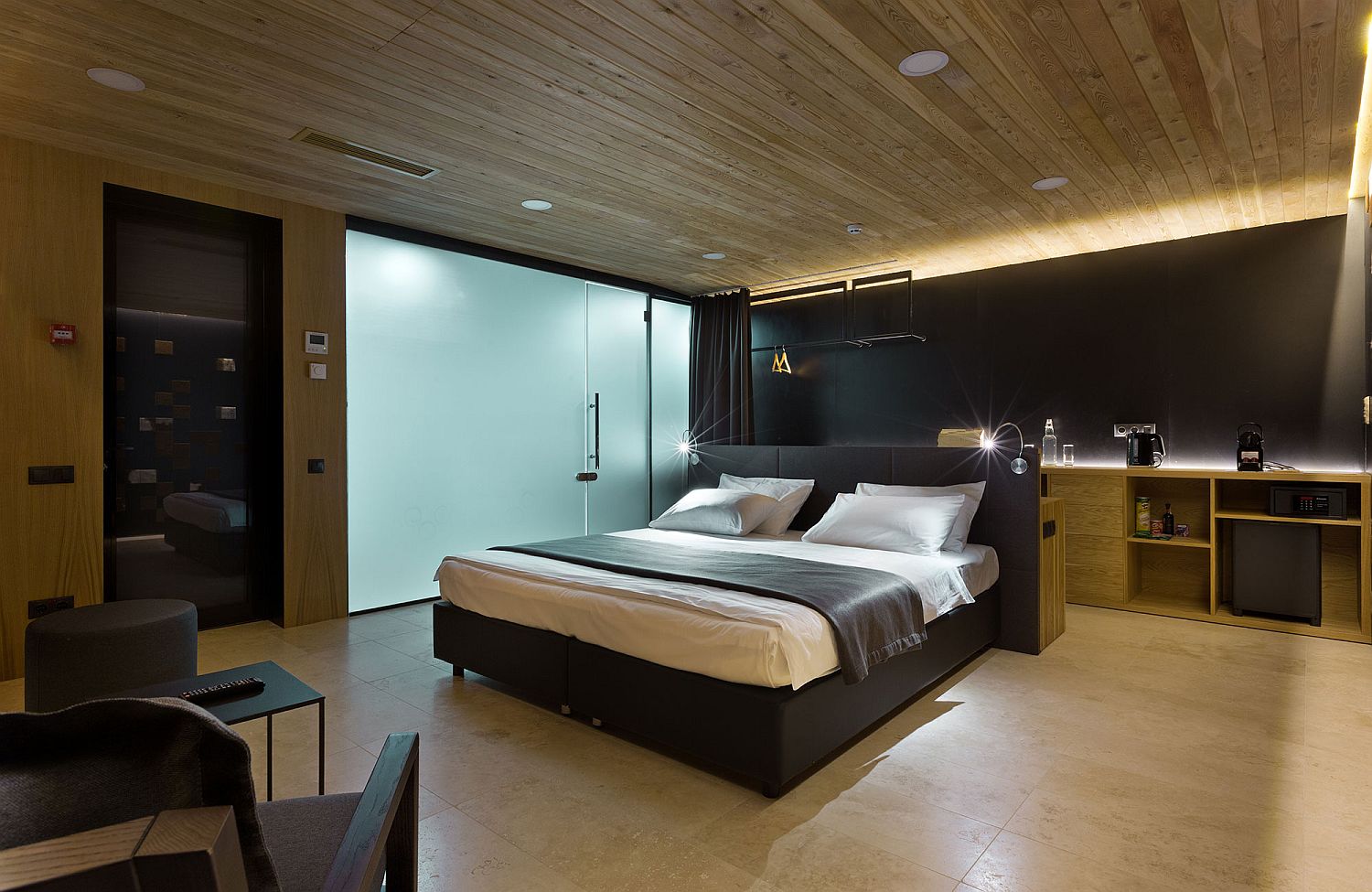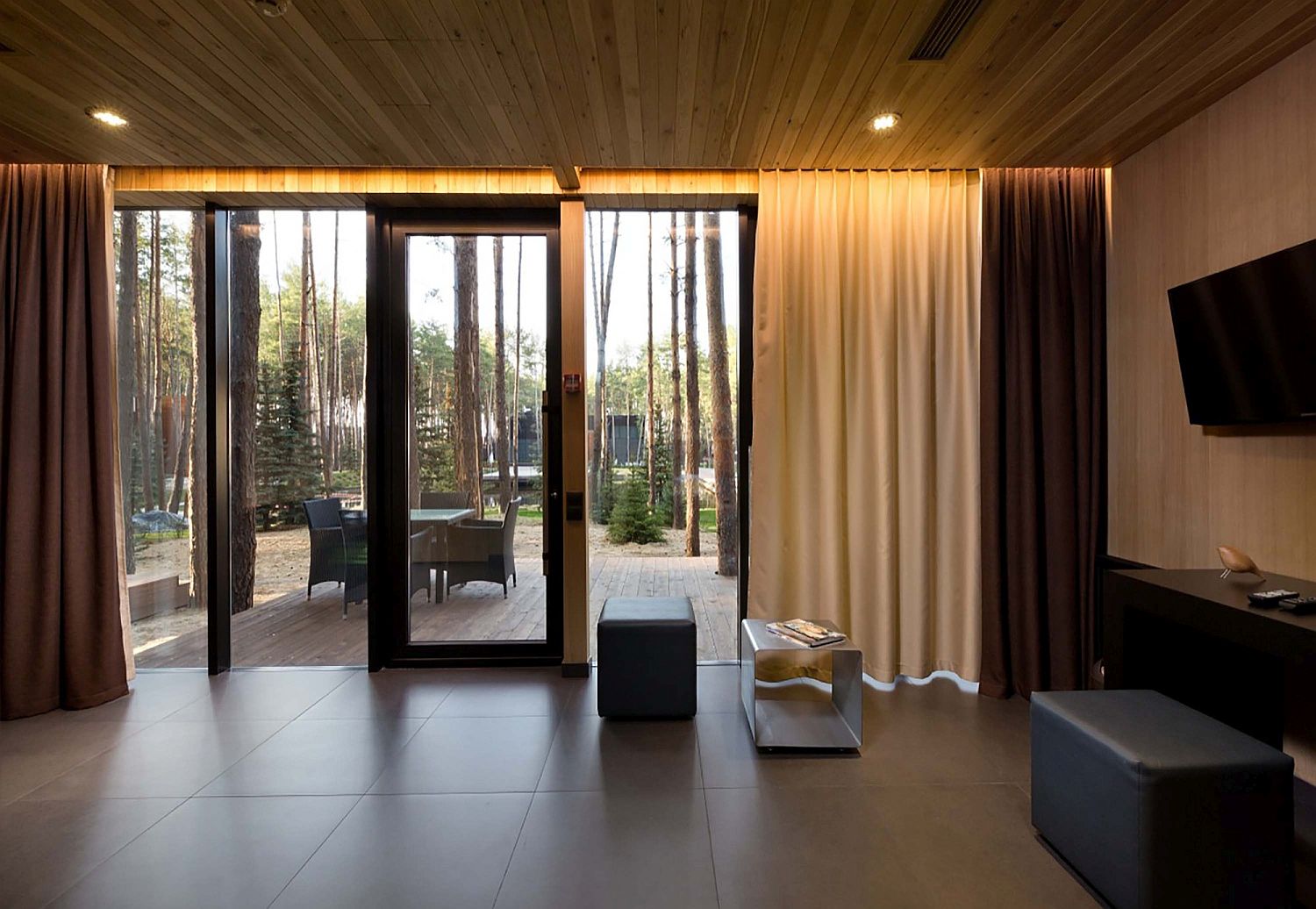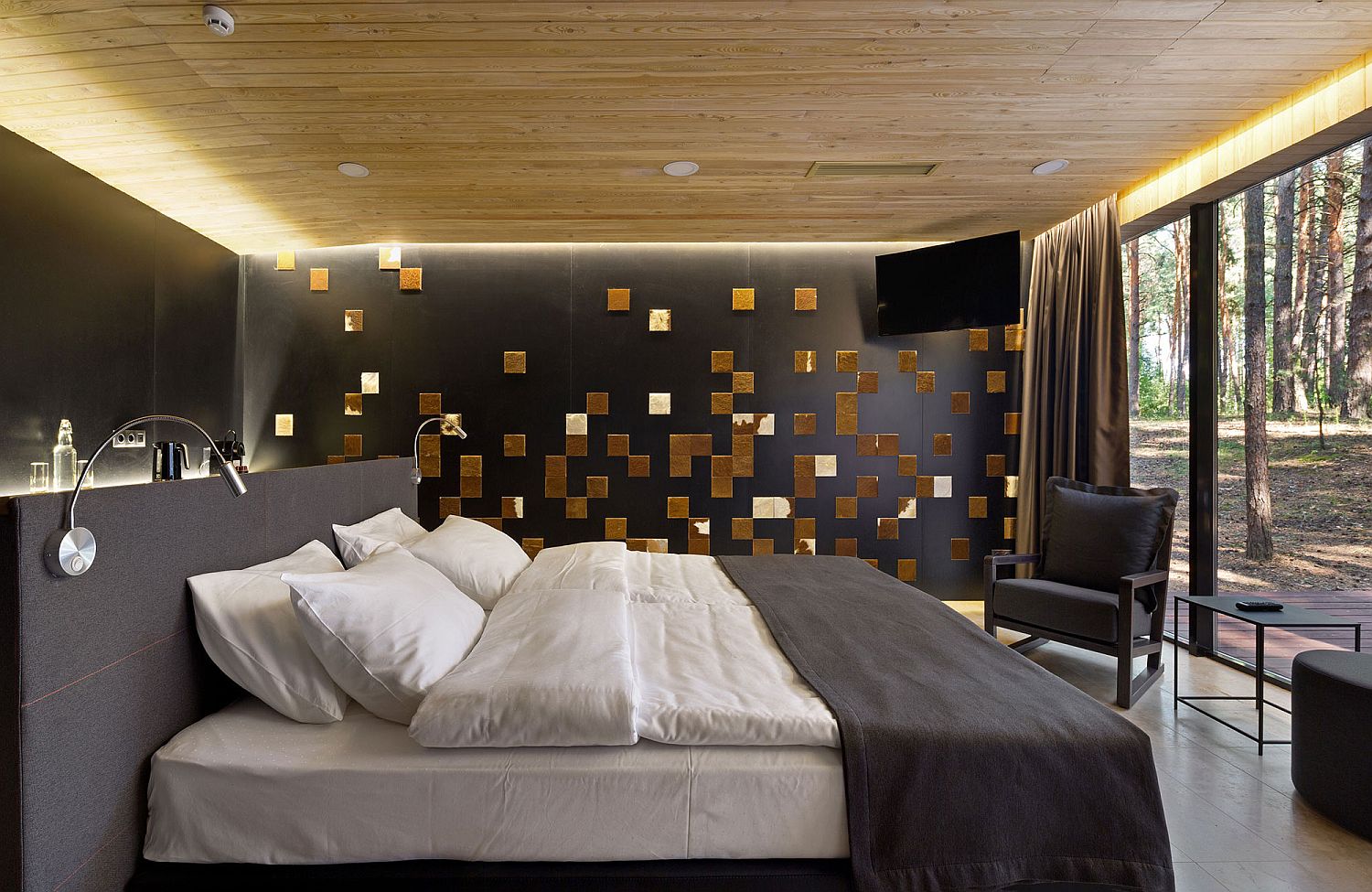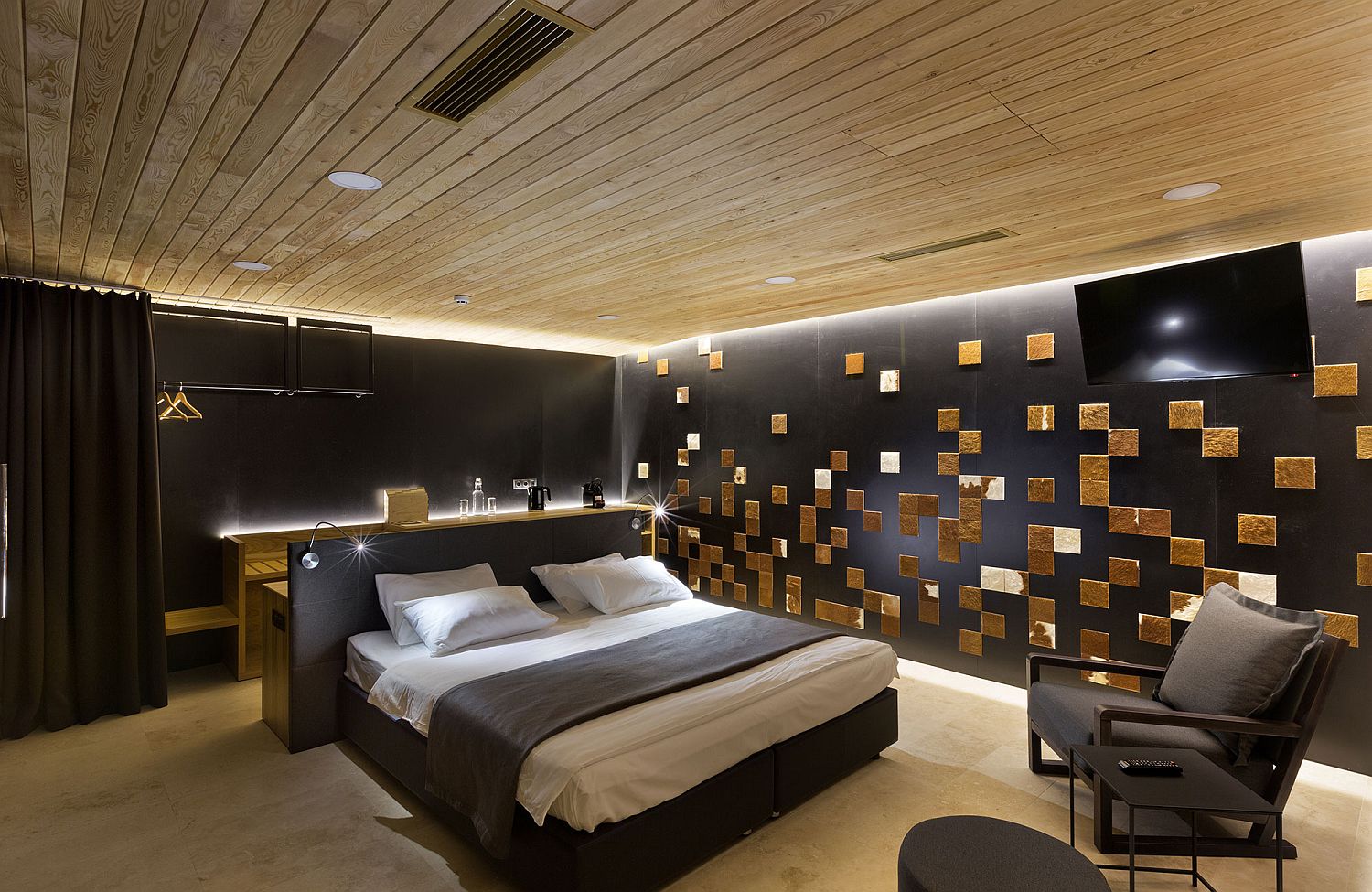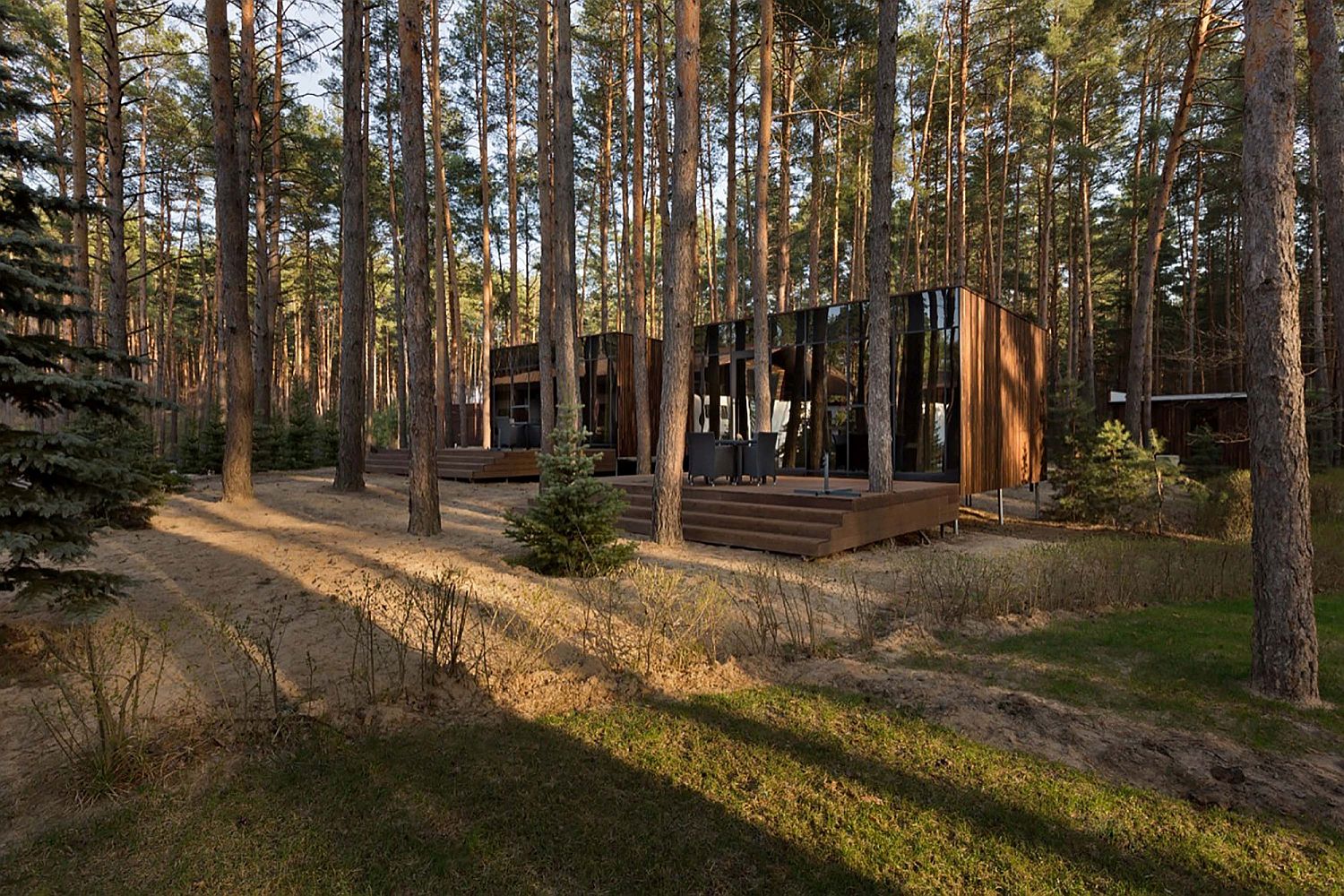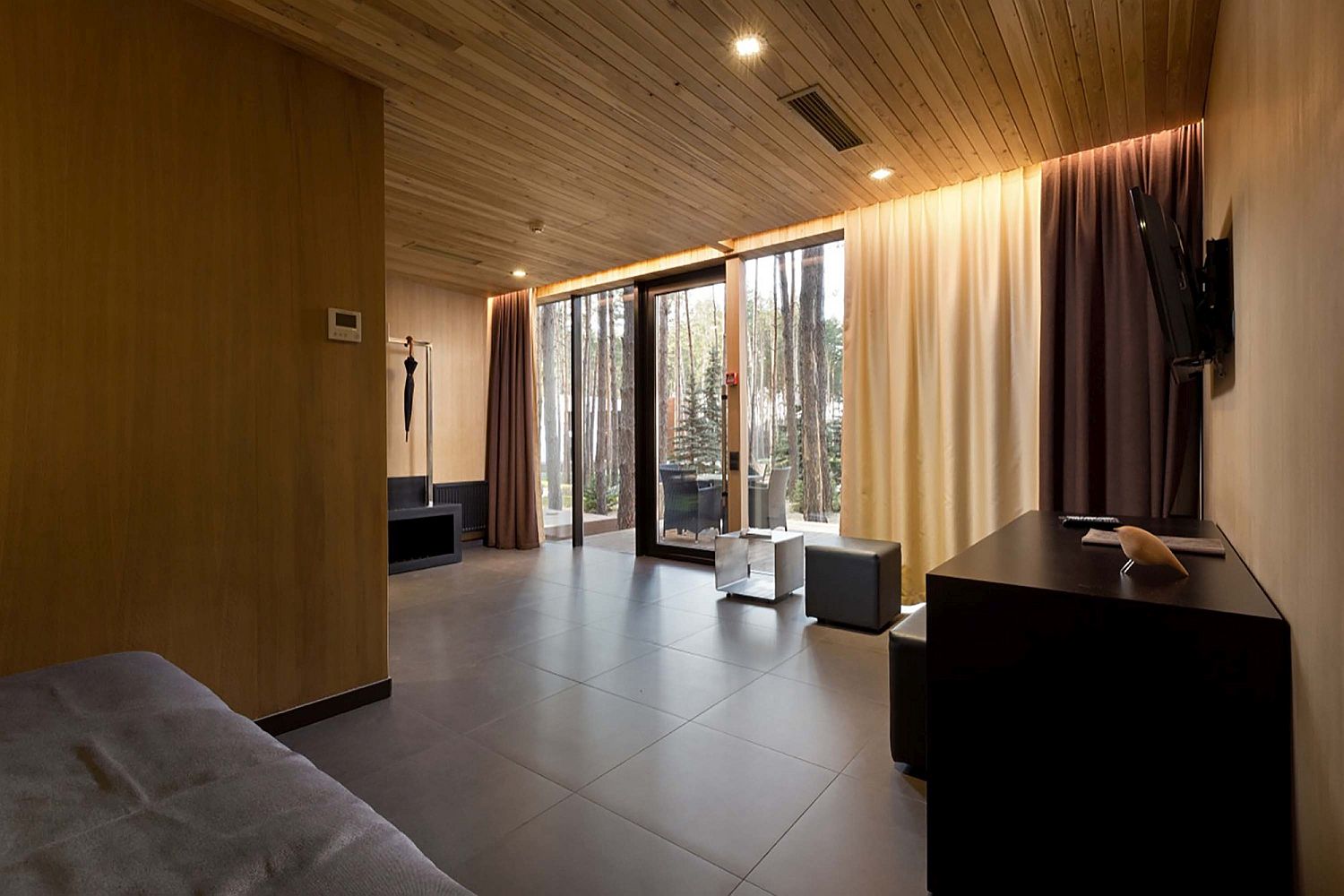 The entire house had to be built in just a span of two months and that made the project even more challenging while creating new solutions for structures that need to find space without disturbing natural tranquility. Eco-sensitive, energy-saving and soothing, these Guest Houses offer the ideal getaway indeed!
RELATED: Tranquil Forest House With a Sustainable Modern Design in the UK