A stunning coastline, sandy beaches, plenty of solitude and a scenic getaway that truly takes you away from the mundane and hectic life that surrounds you – Isle of Coll in the Inner Hebrides of Scotland has been a popular tourist destination for awhile now. Nestled on one of its many panoramic bits of paradise is the historic White House that was given a glittering and harmonious modern makeover by WT Architecture. IF you are familiar with the work of Wil Tunnell, like this amazing renovation of an old mill with stone walls on the Scottish border that we featured awhile ago, the mesmerizing transformation of the White House barely surprises you!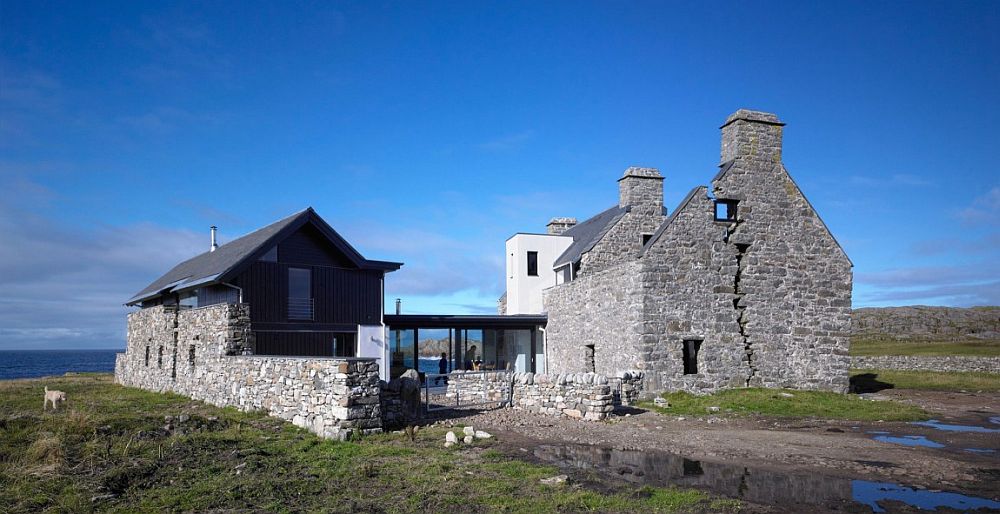 An essential part of the island's heritage thanks to the stay of Boswell and Johnson in the late 1700s, the original stone structure of this home was built in 1732. Despite being abandoned since 1810, the cracked stone wall of the ruins became an iconic part of Coll, and it has been preserved carefully, as the new addition is connected to this existing edifice with a glazed living room. The two wings are connected seamlessly to showcase the brilliant, exquisite and unique blend of eras, styles and contrasting materials.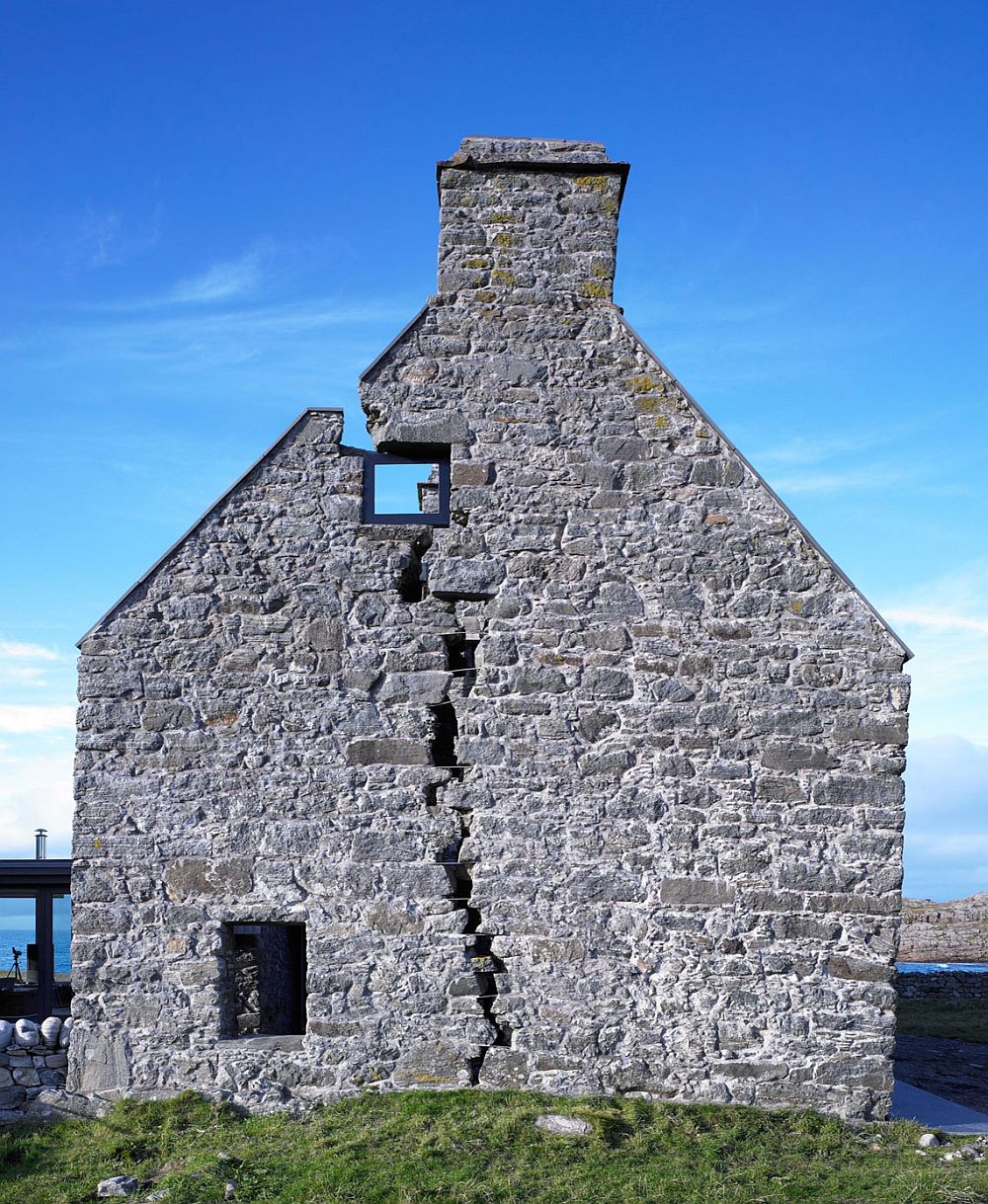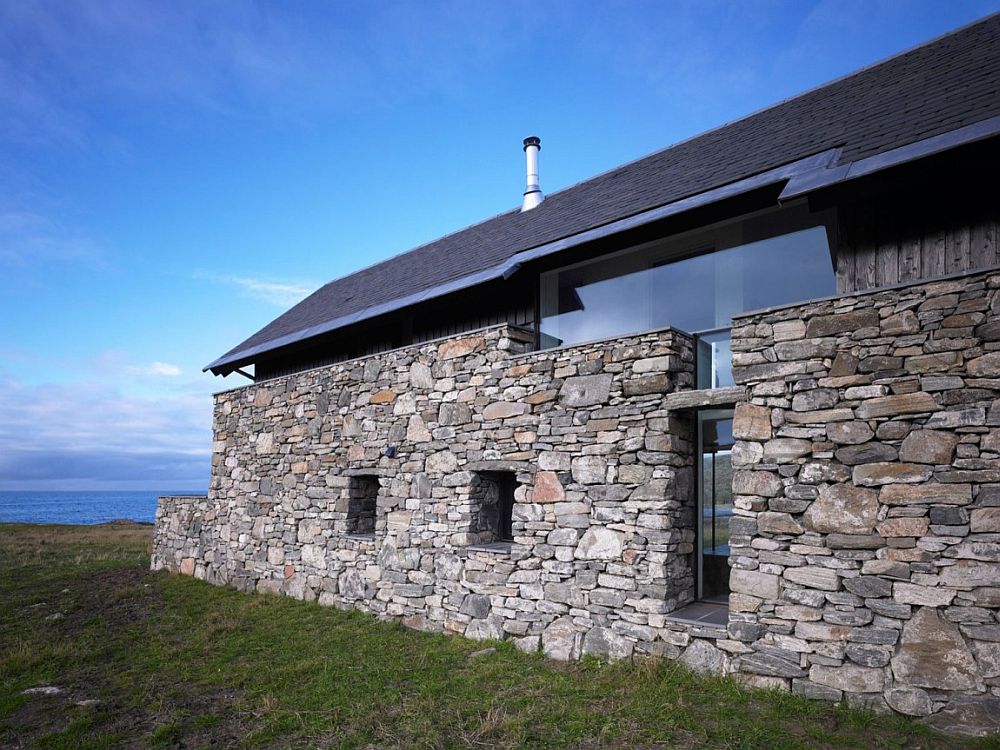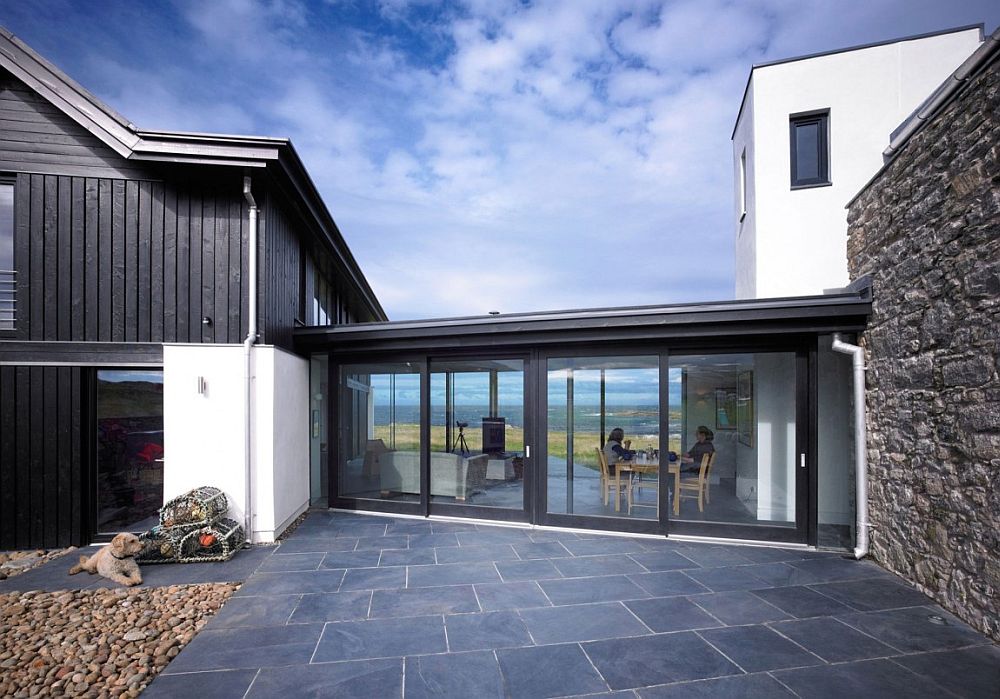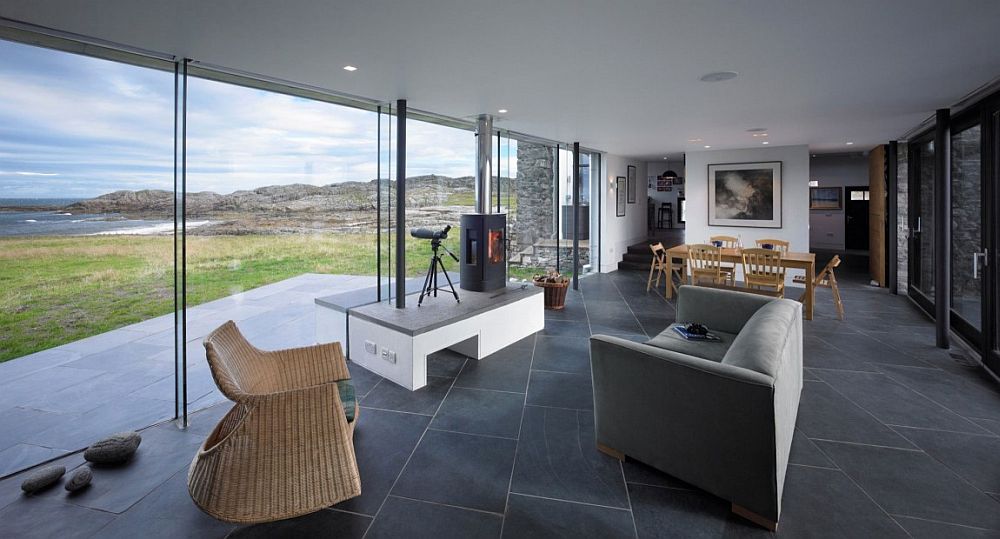 It is the lower level that houses the living areas, while the top floor holds three bedrooms, bathrooms and a cozy, tranquil study. The original Georgian stone façade, additional stone walls and the soul of the White House are carefully preserved, and one can see that this is an overhaul that is sensitive to the historical context and the current needs of the project. A perfect alchemy indeed!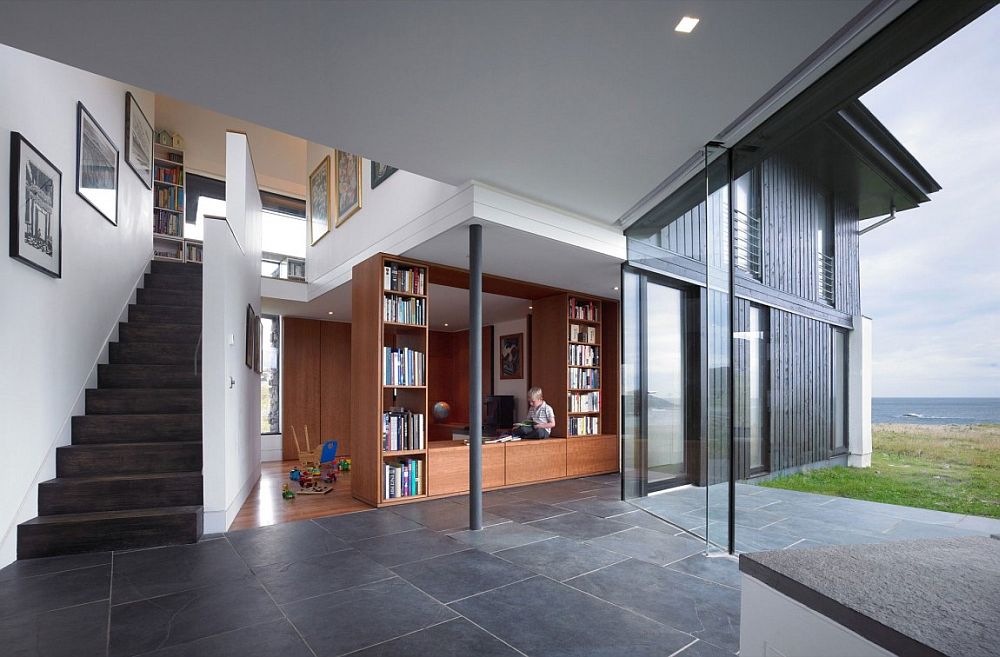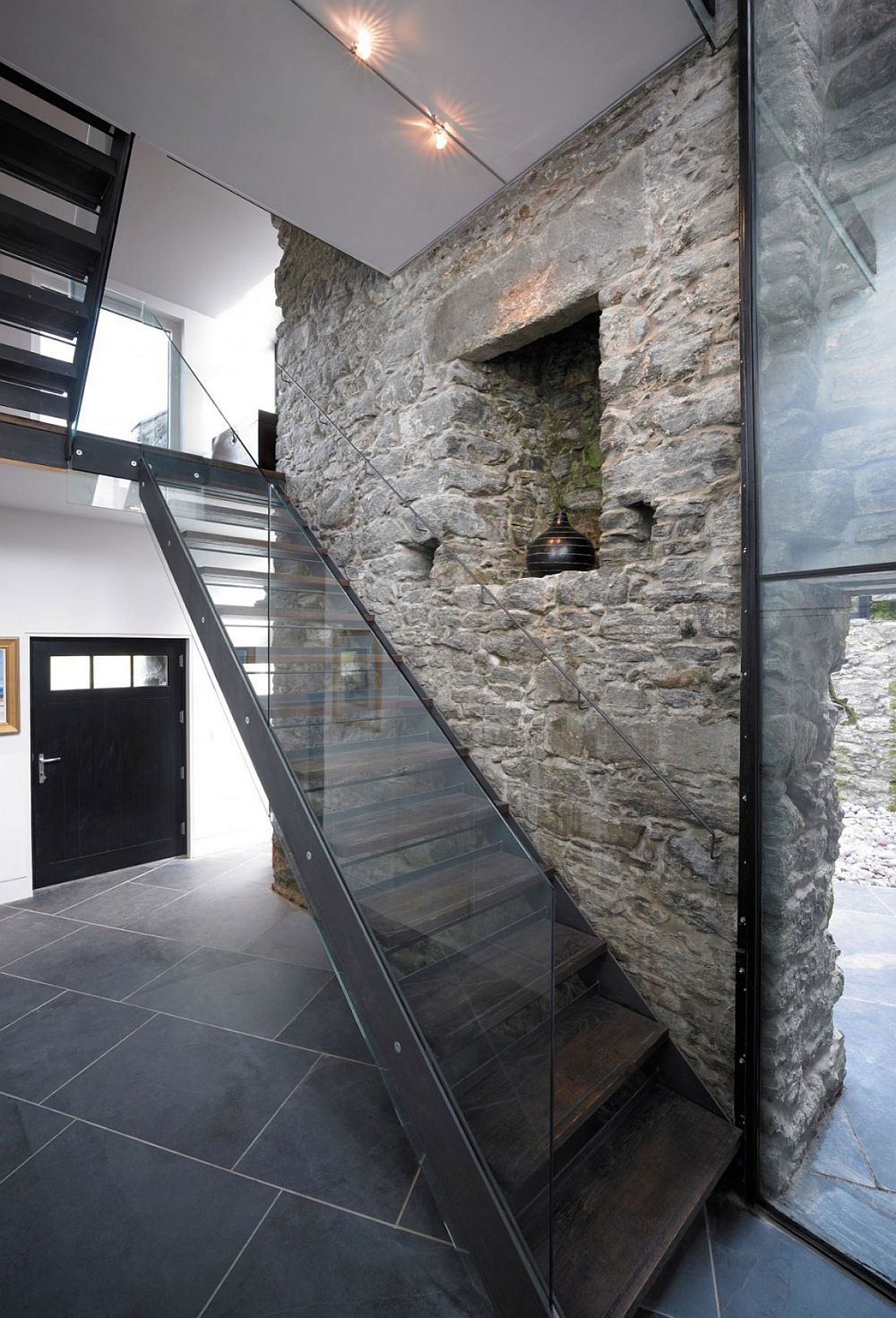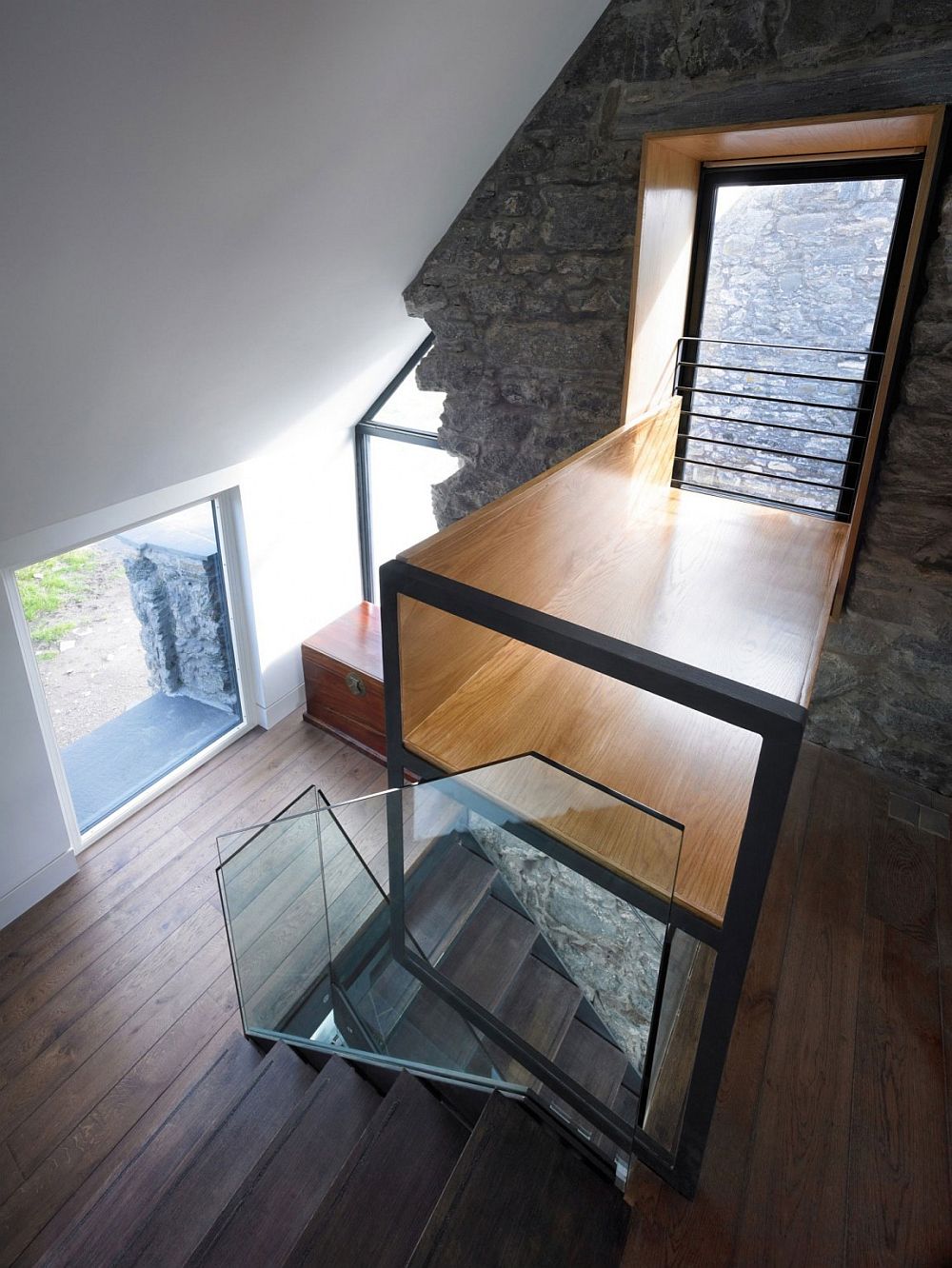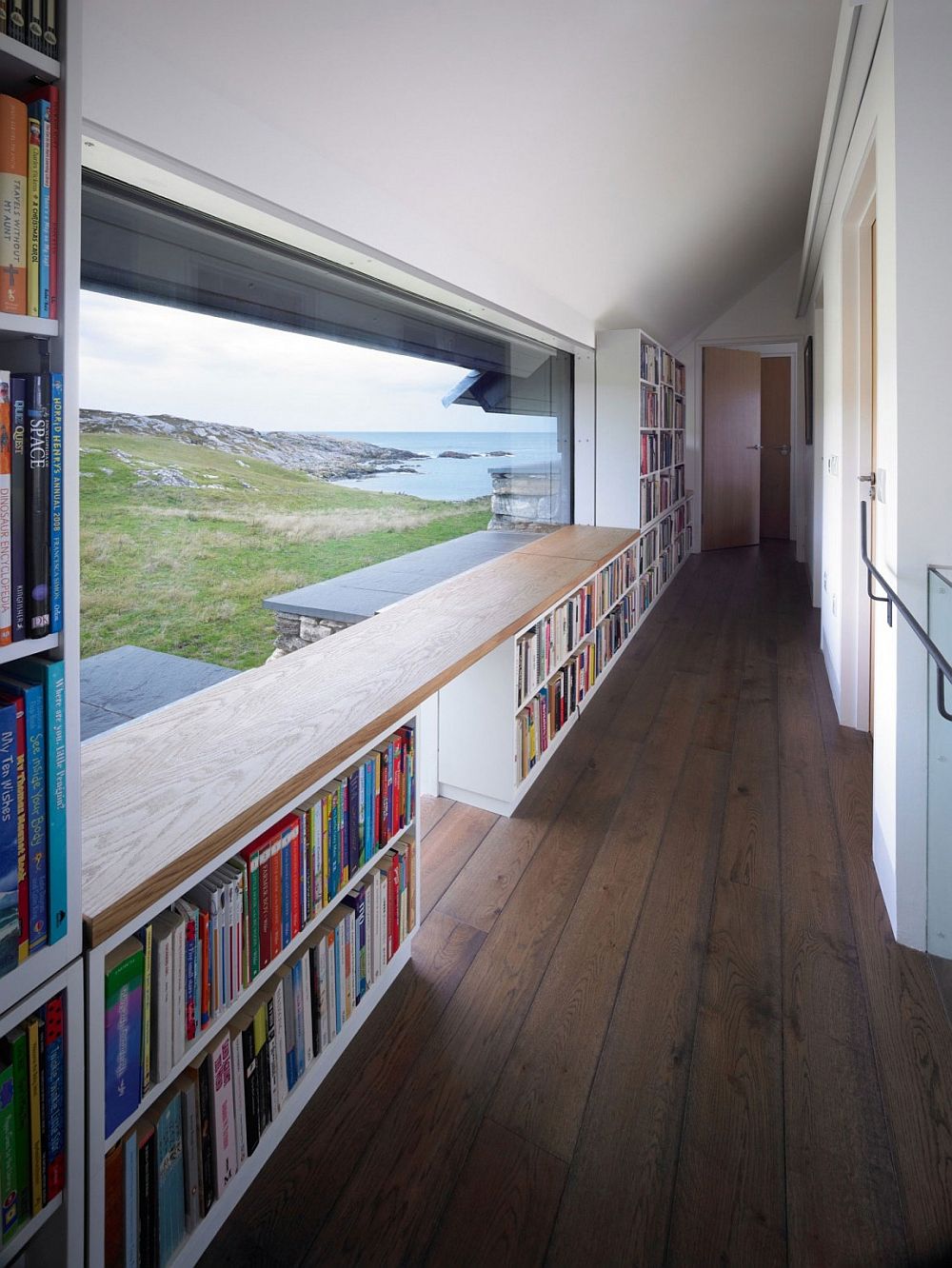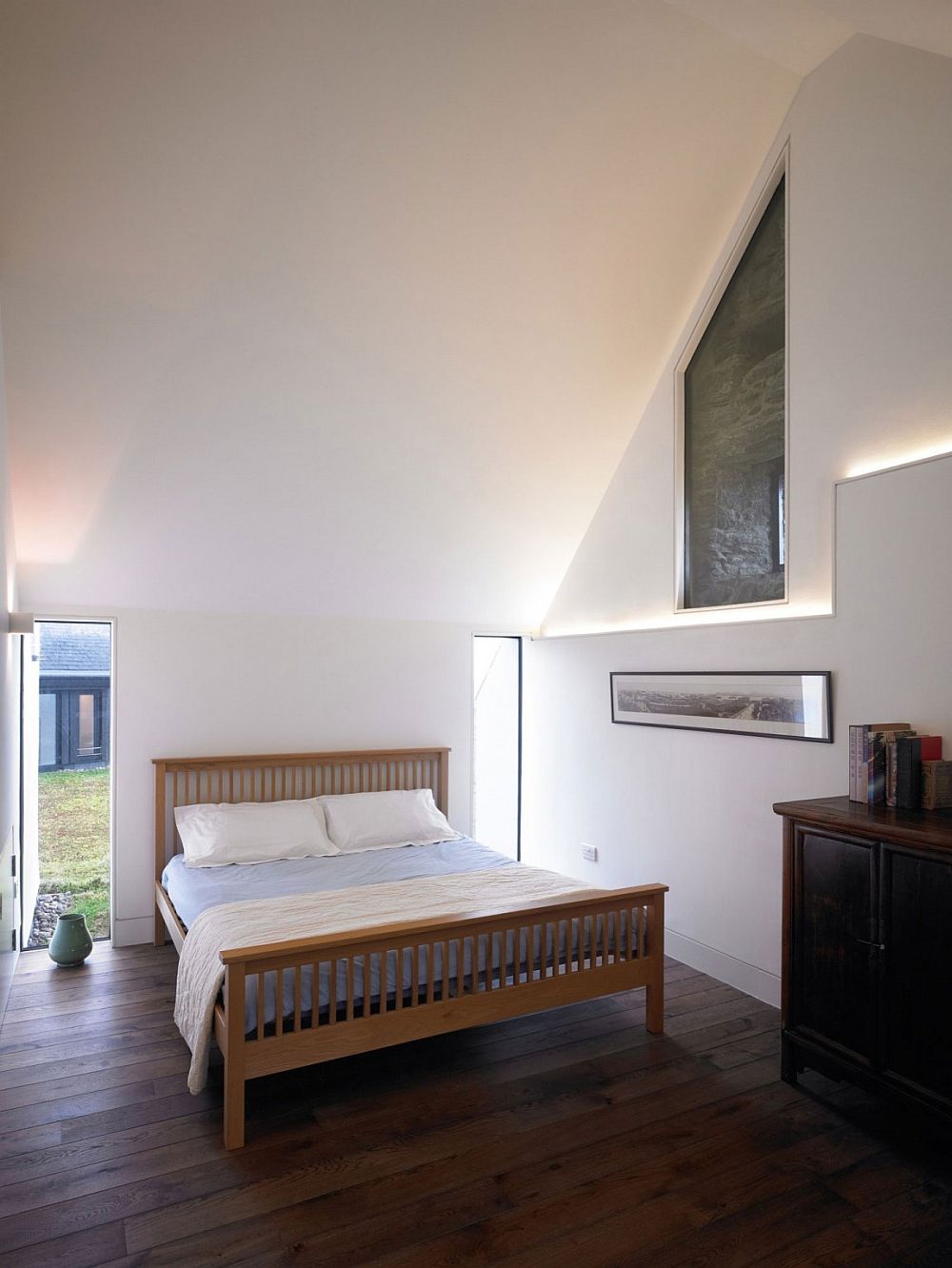 This is a new, contemporary house in and around the ruins of 'The White House' where Boswell and Johnson visited during their tour of the Hebrides in 1773. Dr. Johnson – and his companion James Boswell – made plenty of observations of 18th century Coll and it is well worth reading their account. Like many ruins, it became a beloved landmark on the island that now comes with a modern twist…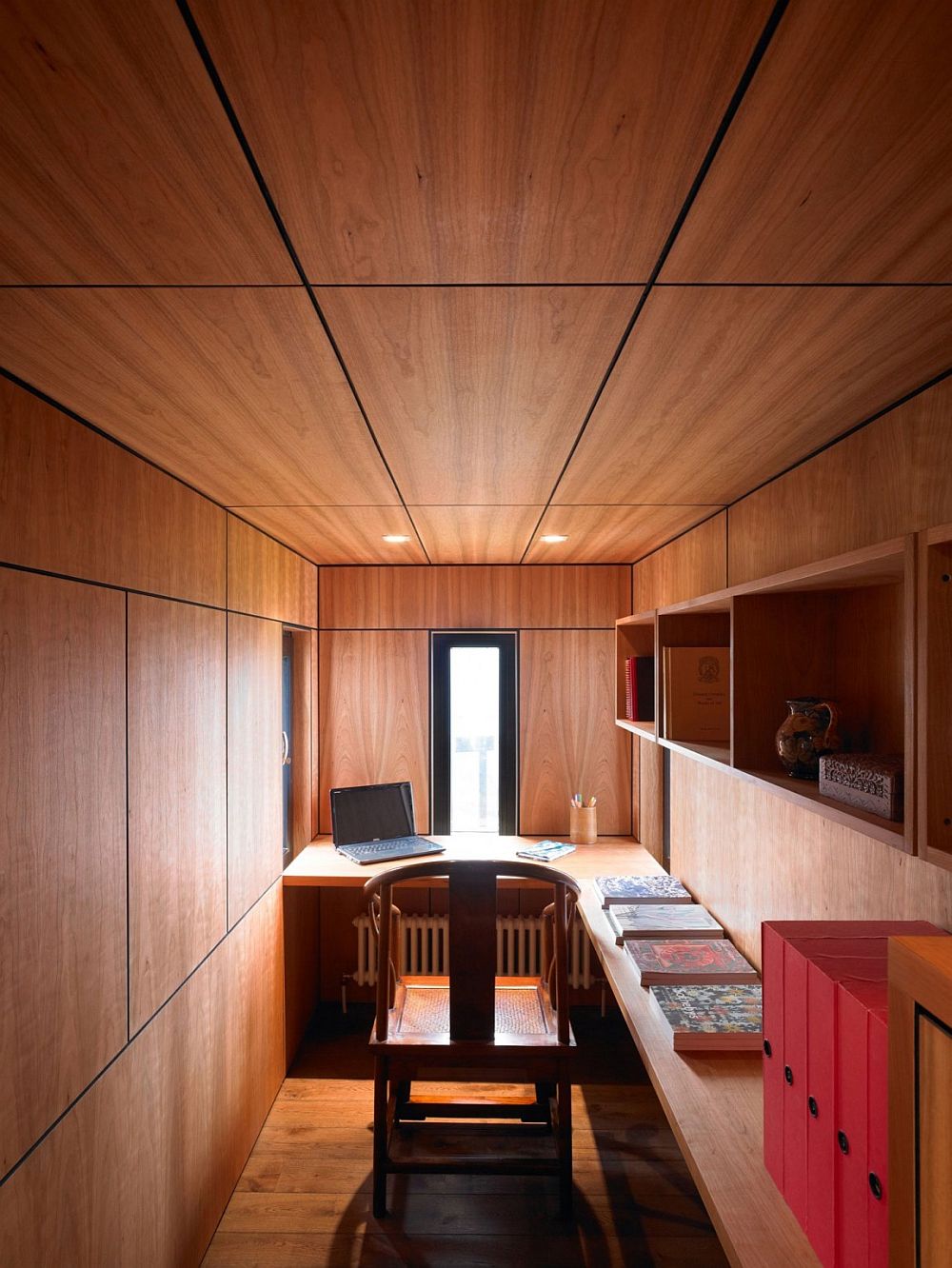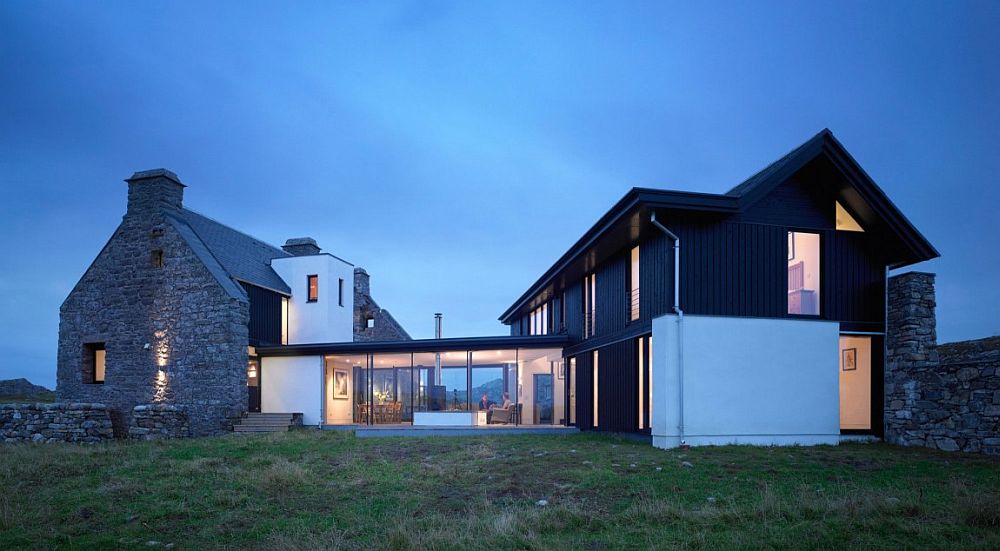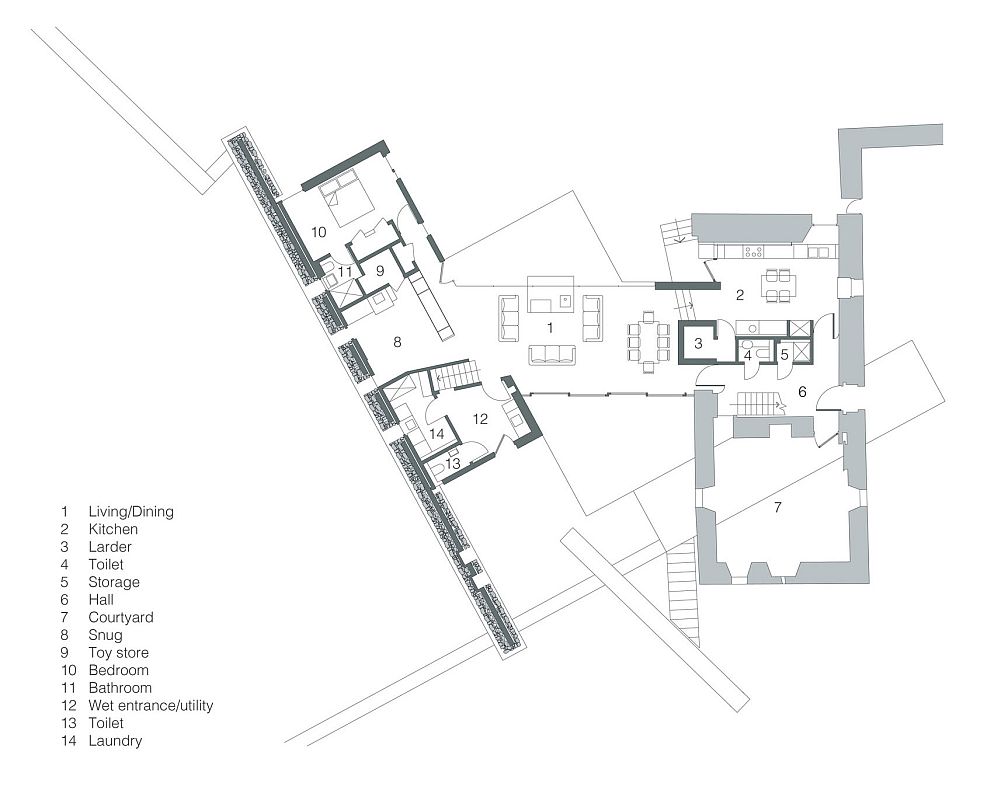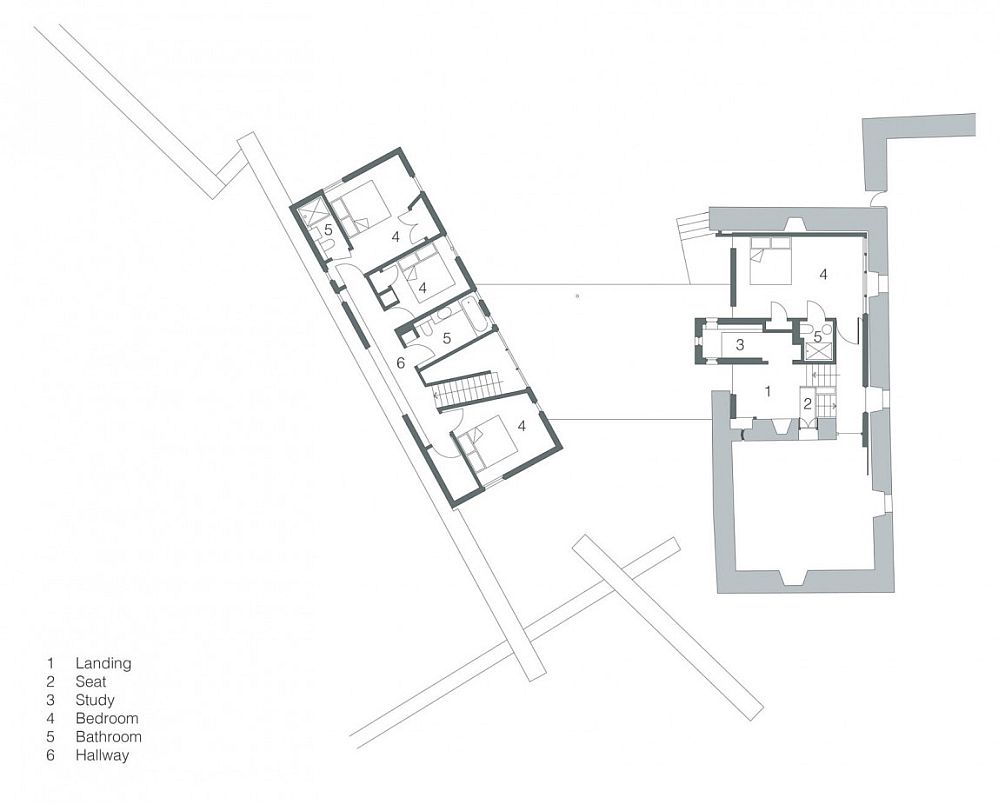 Liked the story? Share it with friends.