If you are a fan of charming and lasting outdoor décor, then the name Piergiorgio Cazzaniga would sound pretty familiar. Designer of the elegant Vis à vis Collection that showcases the beauty of teak in a modern, minimal context, this master craftsman is at it once again with the brand new Contour Series that combines an elegant, flowing powdercoated frame with plenty of comfort and class. This latest delight from Tribu is all about unassuming simplicity and timeless ergonomics, which will serve homeowners for years to come. Casual, classy and contemporary, these elegant chairs blend in with most modern outdoor lounge settings with absolute ease!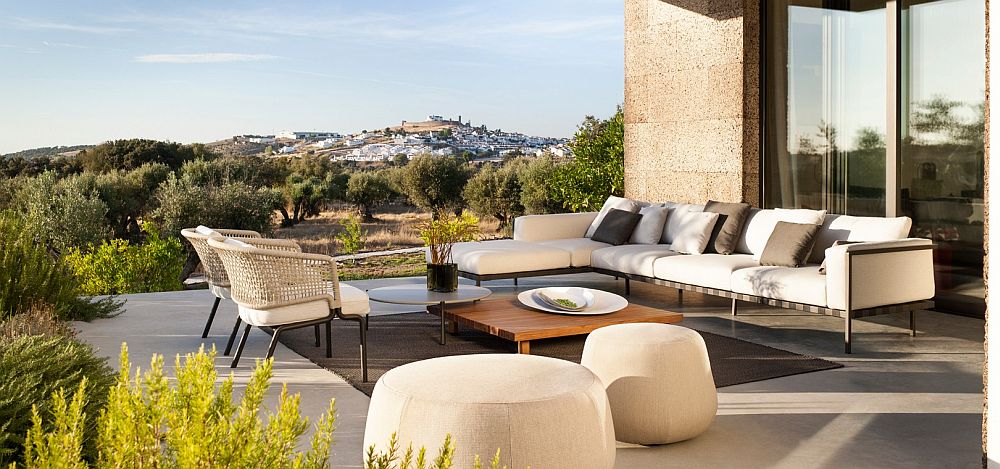 Whether you wish to create a relaxed outdoor hangout, a simple poolside resting space or a more engaging and extravagant outdoor dining space, the Contour chair fits in with every one of these settings. If you wish to turn up the style and comfort quotient, then you can replace these cool seats with the more plush club chairs and create an equally space-savvy and sleek terrace or garden landscape. Thanks to the powder-coated, stainless steel tubular frame of these chairs and the weather-resistant Tricord weave of the backrest, these trendy chairs bring an air of cheerfulness to even the smallest of urban balconies.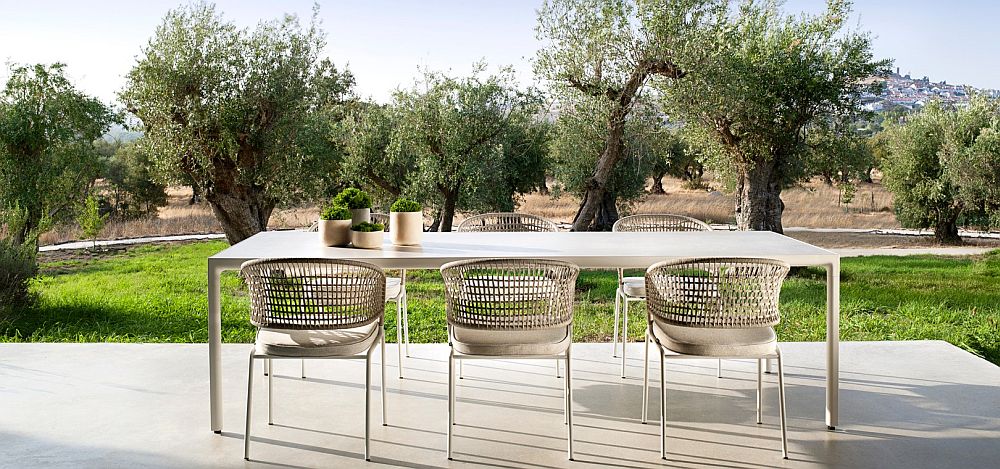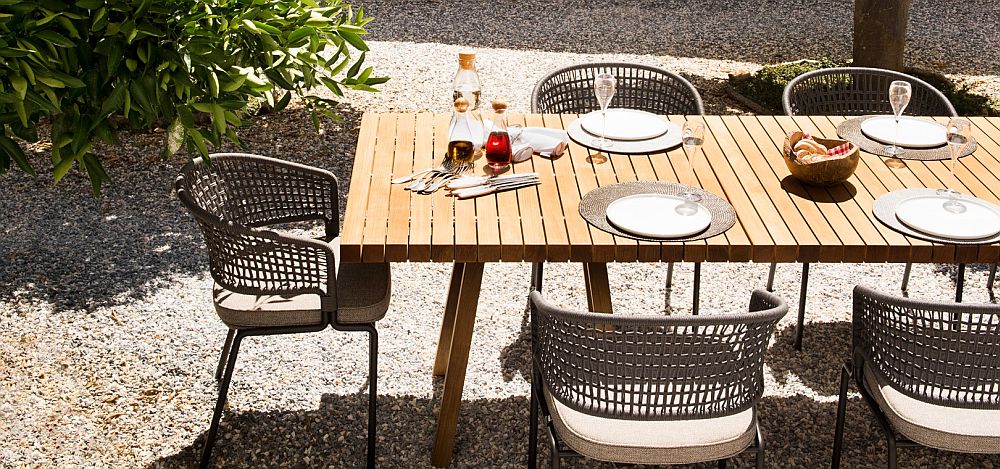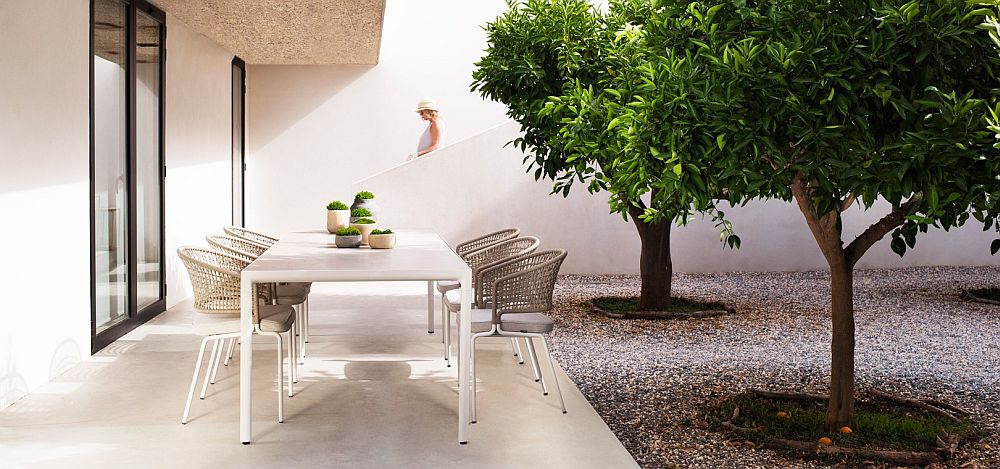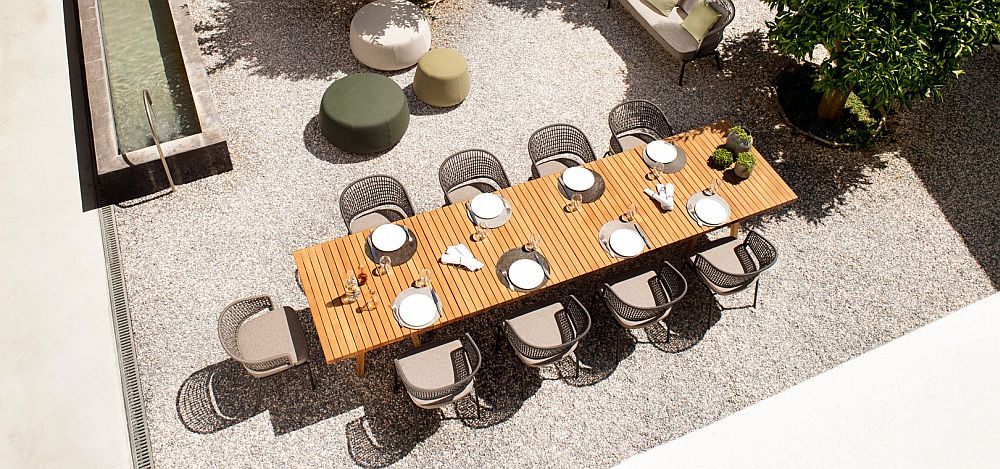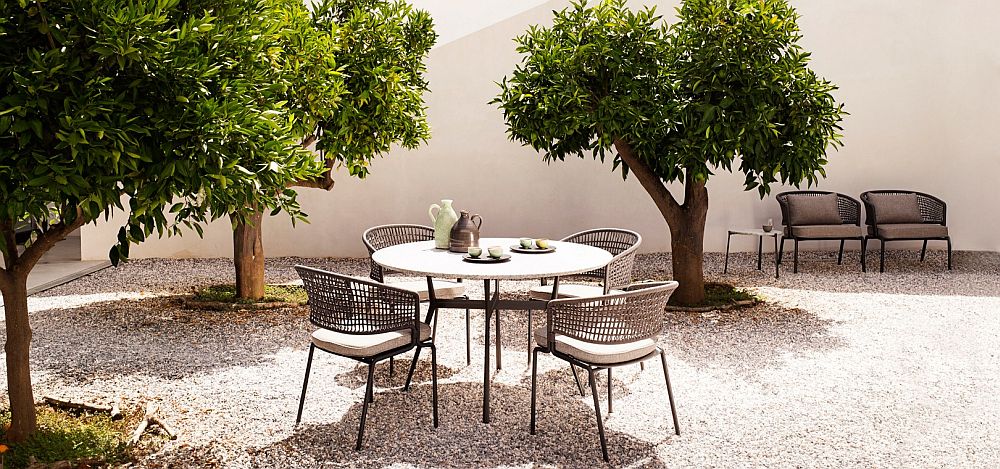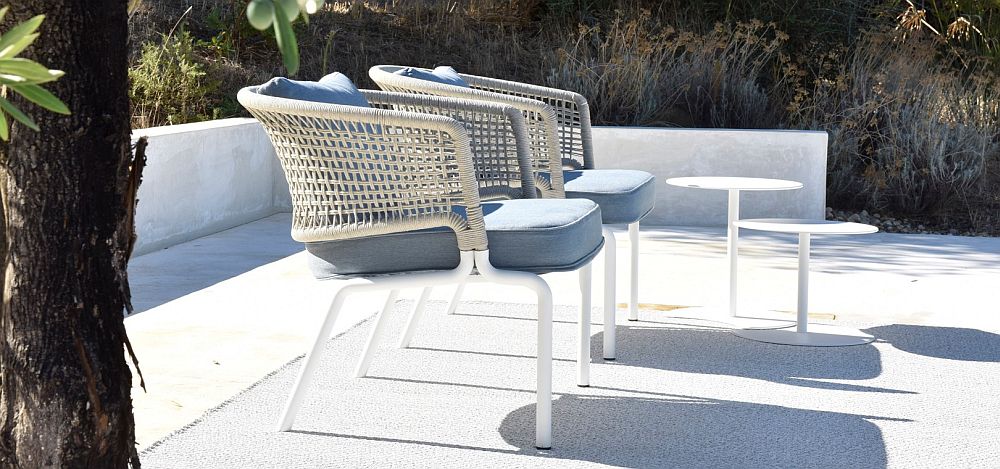 Those looking for more relaxing options would love the Contour sofa, which borrows from the minimal design and frame of the chairs. Complete with water-repellant cushions and available in a wide range of custom finishes, Contour makes your lazy spring and summer evenings in the backyard a whole lot more luxurious!