It is easy to fall in love with a classic-modern home like the Armadale House 1, a beautiful double-fronted Victorian-style house nestled in a quiet neighborhood of Melbourne. Revamped, refurbished and infused with modernity, this extended Victorian home finds that ideal balance between past and future, as its untouched, traditional street façade hides a contemporary, glass-draped rear extension crafted by Mitsouri Architects. A trend in home renovation that refuses to fade away, smart extensions like these not only save time and precious resources but also give homeowners newfound ergonomic flexibility.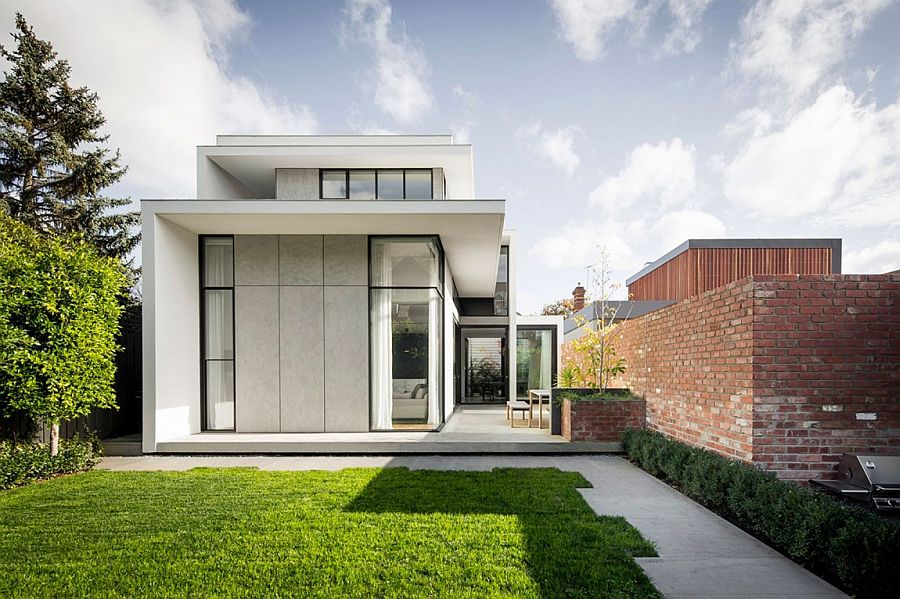 Viewed from the street, the novel extension is almost invisible, and it only becomes a part of the home's visual once you step in. This was an essential component of the overall design, as it kept the historic appeal of the house unaltered, while the extension with glass walls and large, floor-to-ceiling sliding glass doors brought in ample natural ventilation. The new kitchen and dining room are housed in the contemporary two-level addition that flows into the garden. A glazed walkway and beautiful green spaces further enhance the striking indoor-outdoor interplay that is completely altered after the nifty makeover.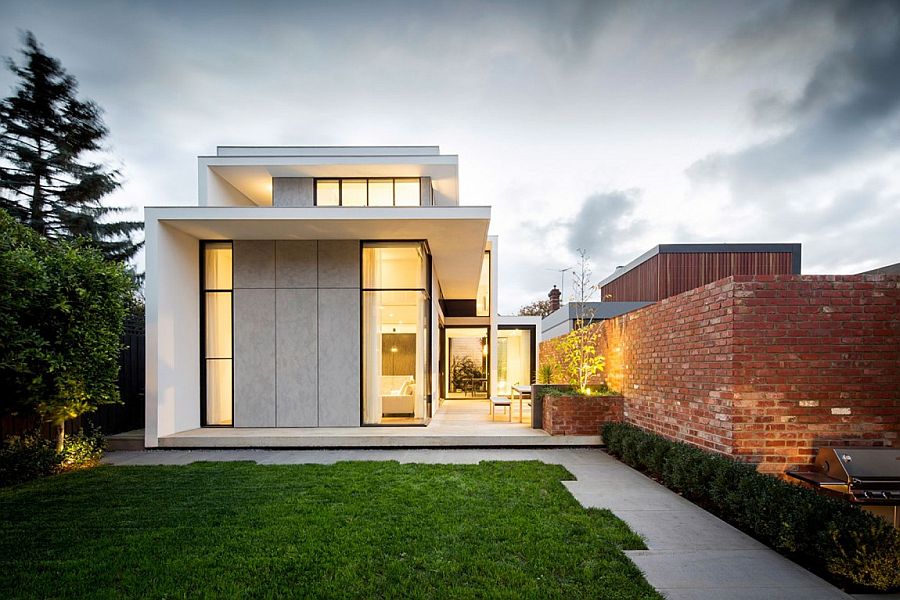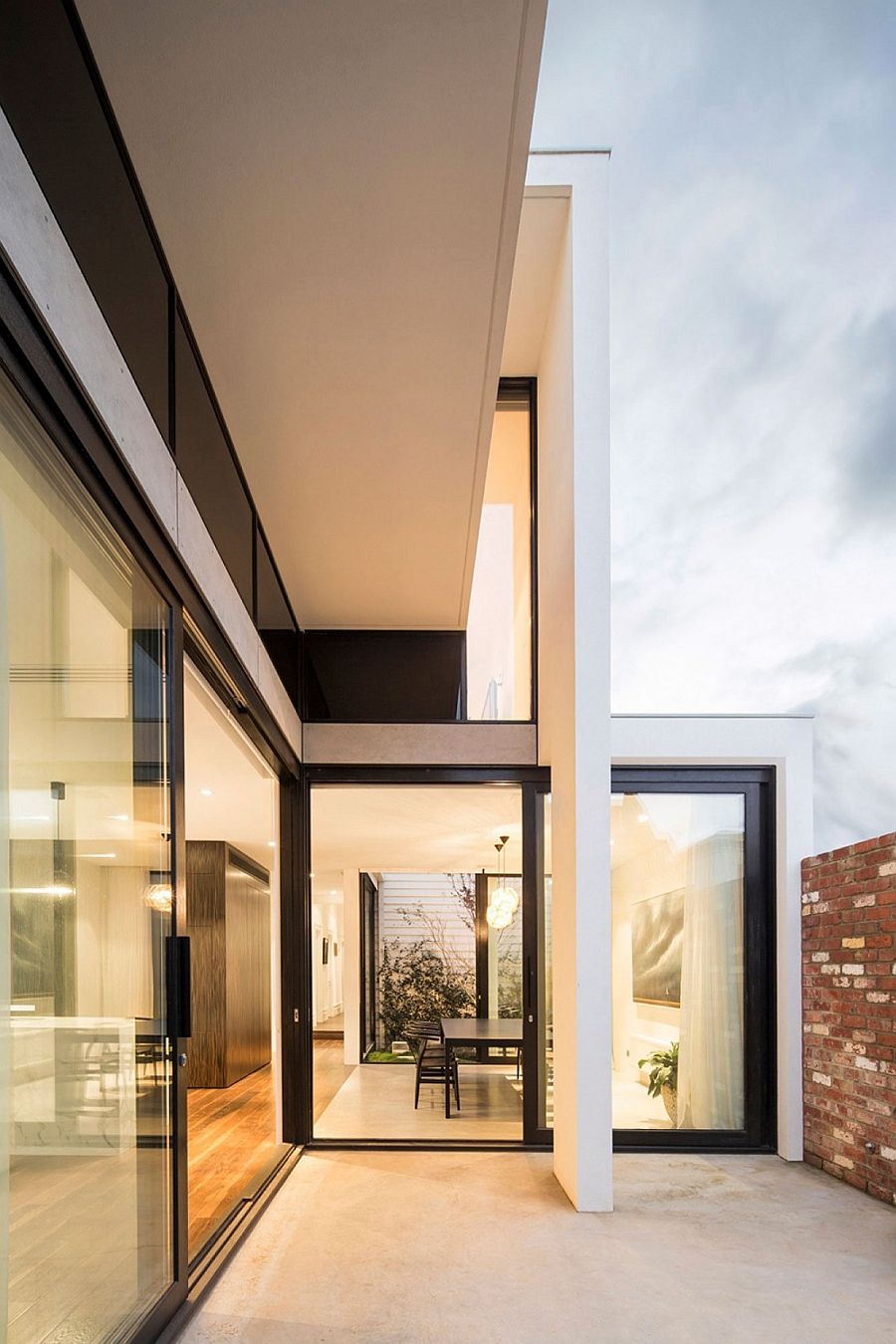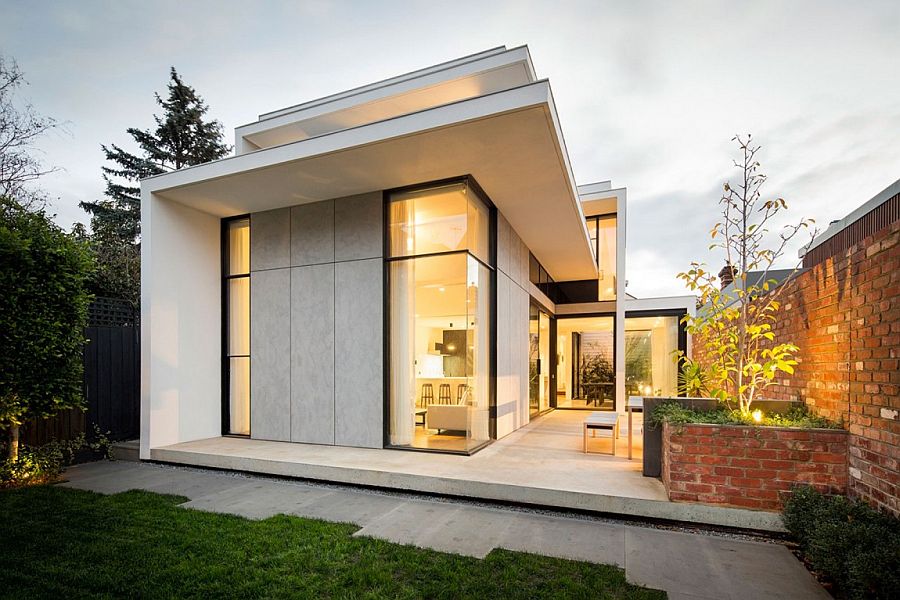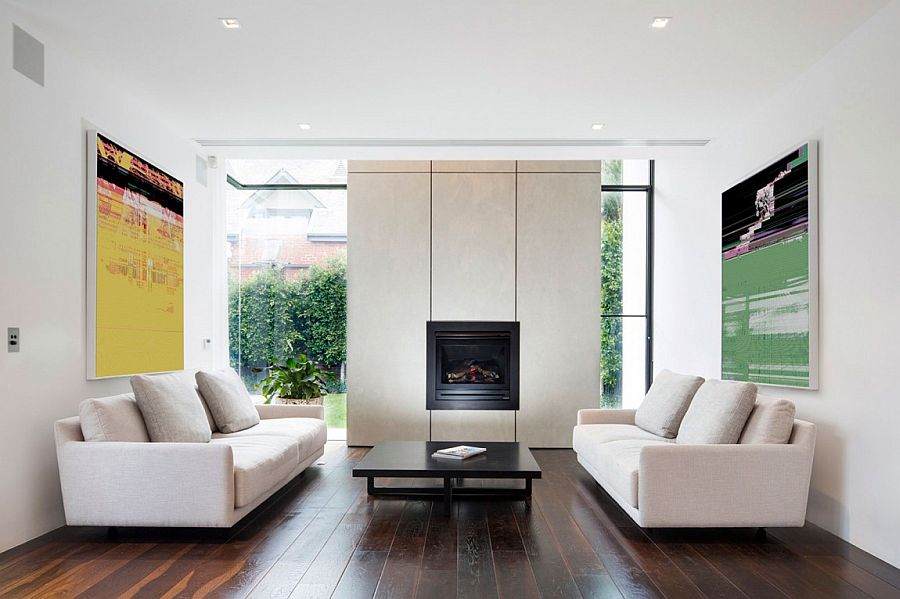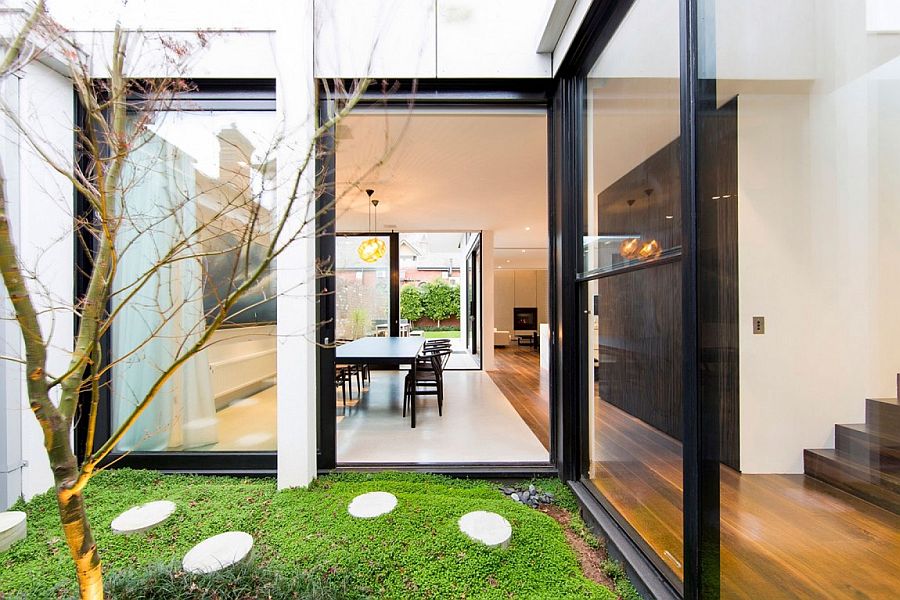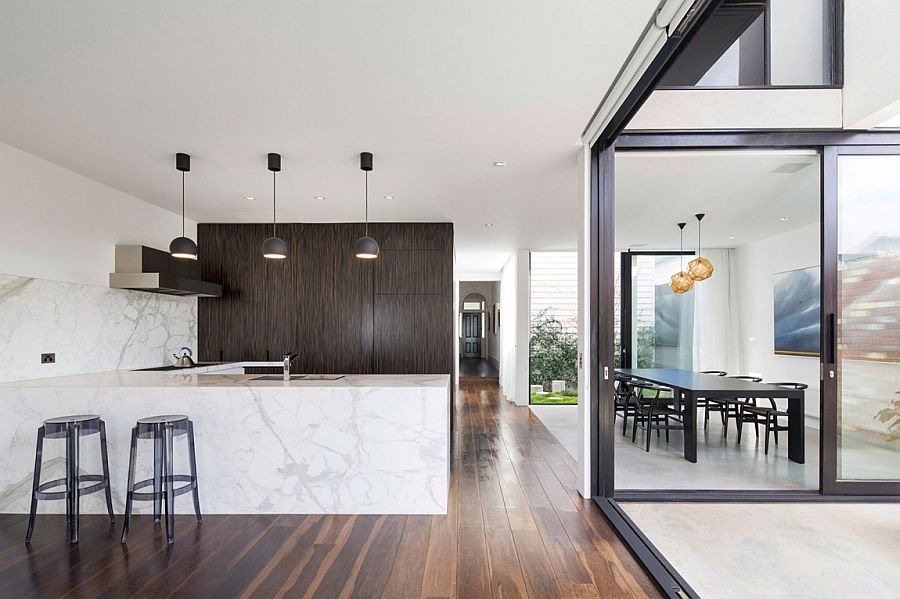 The color scheme inside the house is kept largely neutral, with white being the hue of choice and black window frames defining and anchoring individual spaces ever so effectively. Dark wooden floors and a brick wall just outside add to the textural beauty of the Armadale House 1, accomplishing a simple, effective and functional transformation. [Photography: Michael Kai Photography]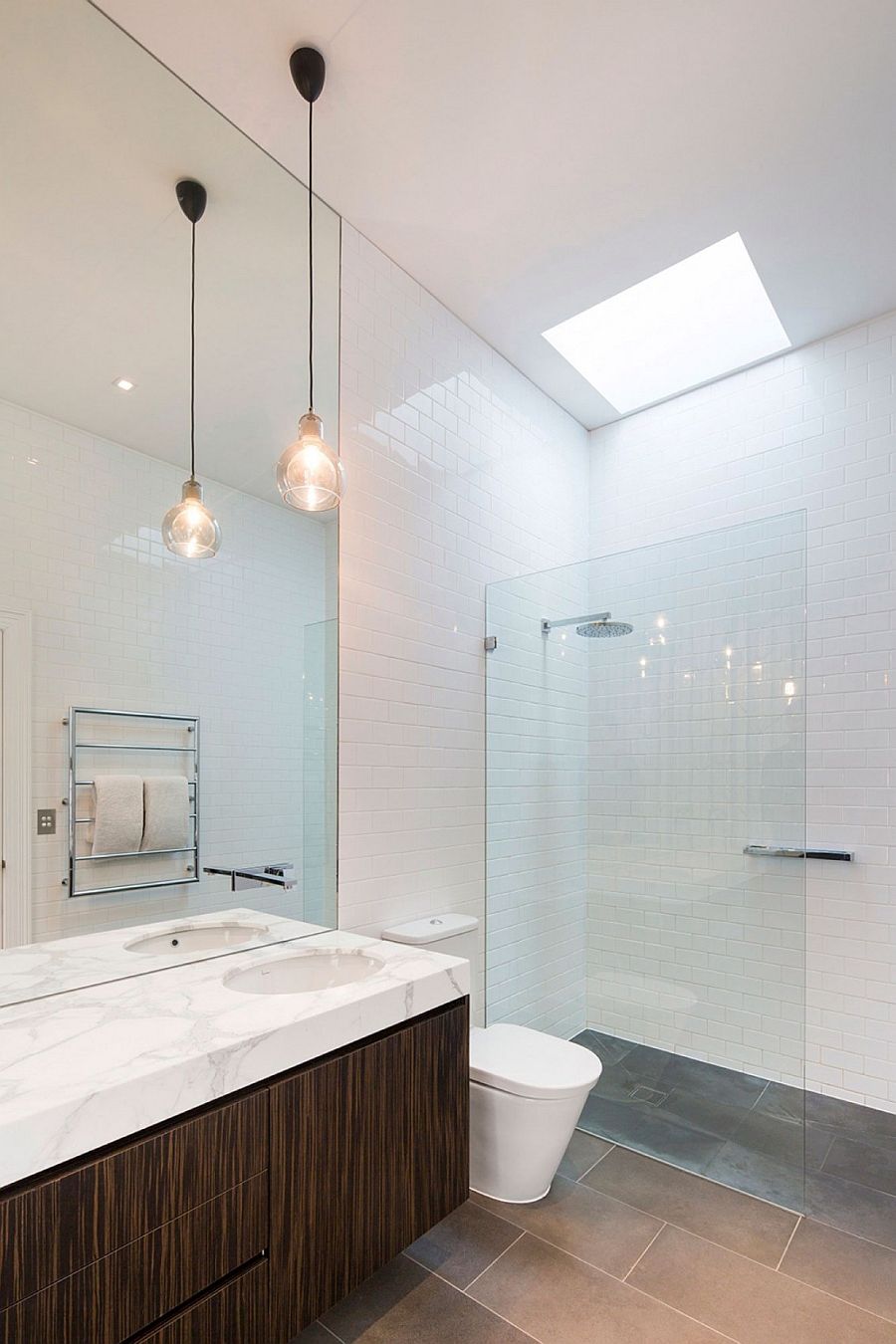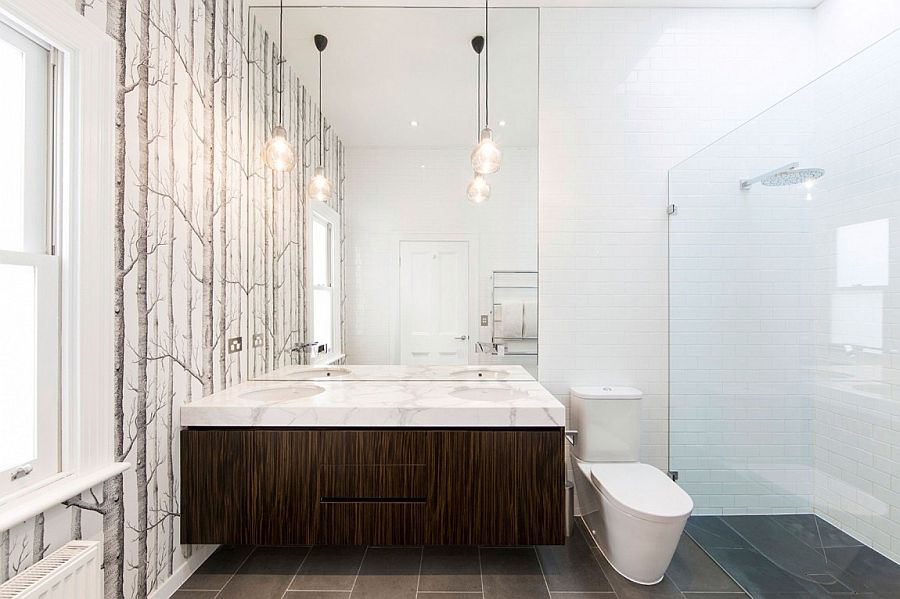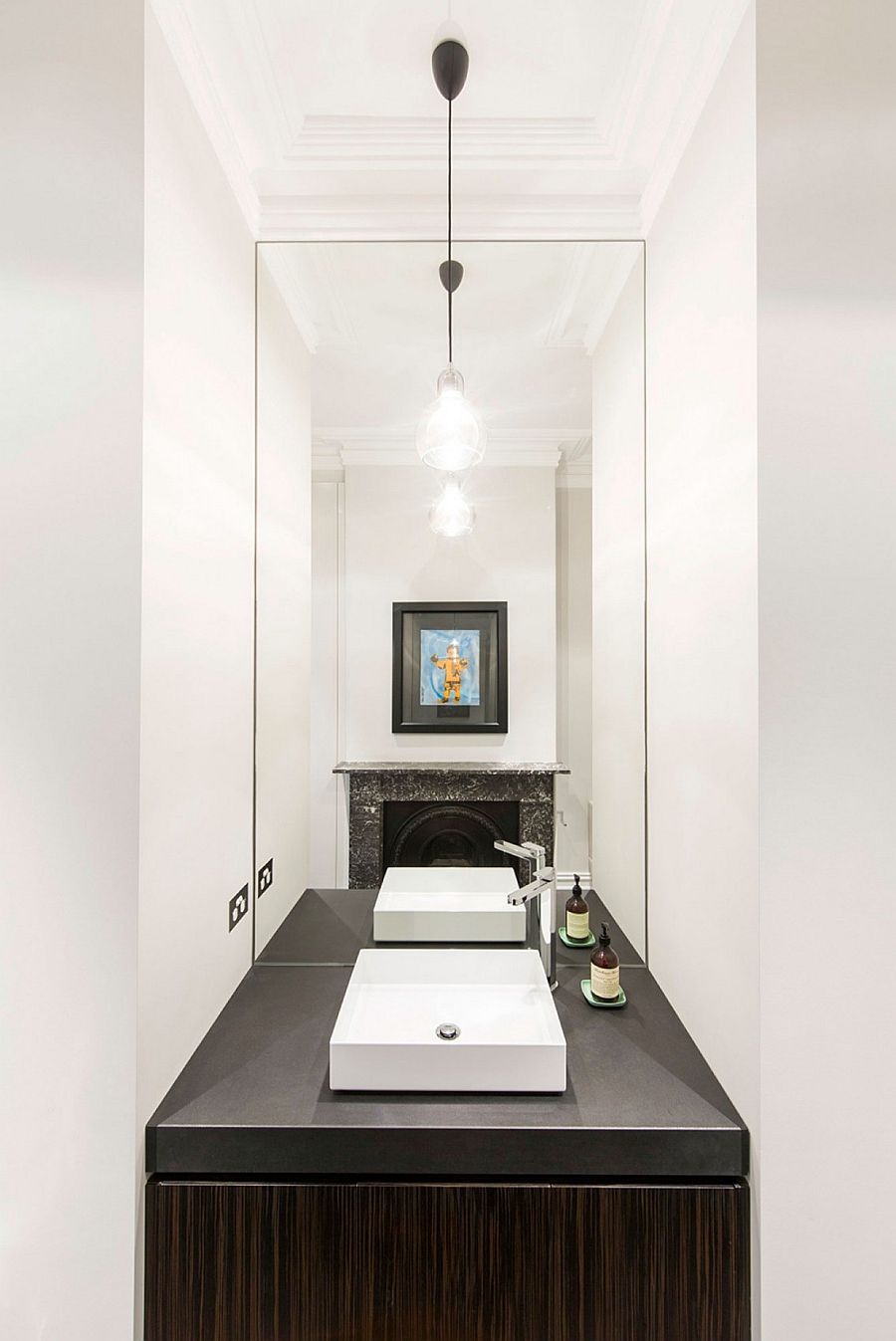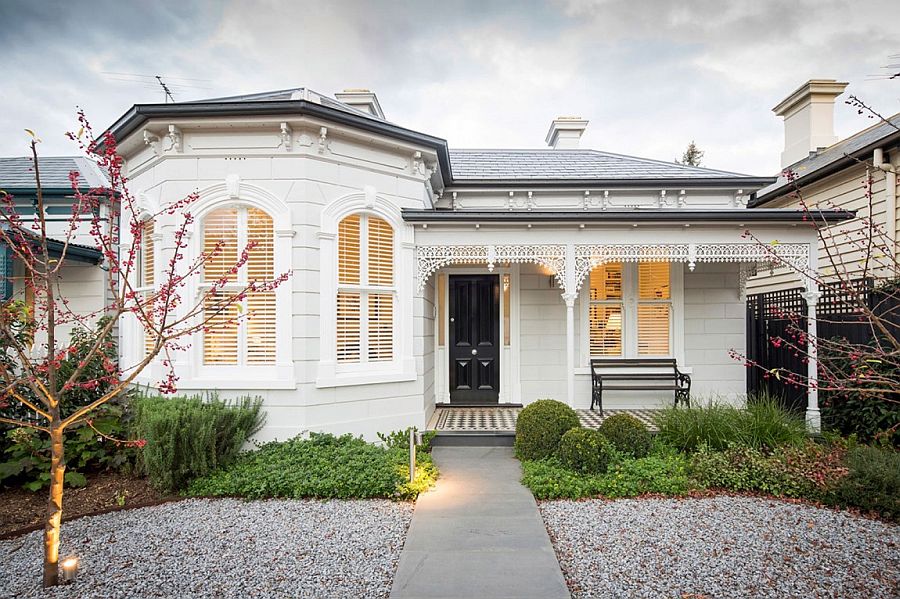 Liked the story? Share it with friends.