In a saturated global marketplace of chair designs—truthfully, do we need another chair design? (the perennial design question)—it is increasingly difficult to make a new design a successful reality. Often, it is those heritage brands, large companies and well known designers that excel, fuelled by investment and media attention. And increasingly—in an age of celebrity—such designers and brands thrive on their star quality. As design aficionados, buffs and lovers, we expect no less than perfection from our heroes and protagonists. It is a state without end. Thankfully—for design fans of all shapes and sizes—many of the big design hitters continue to deliver the goods without fail (as they ride on the crest of a wave). Several noteworthy chair and sofa releases come from Republic of Fritz Hansen, &tradition and Carl Hansen & Søn.
Ro™ as a two-seater sofa
Spanish designer Jaime Hayon has reimagined his Ro™ lounge chair for Republic of Fritz Hansen as a two-seater sofa. Retaining the curvy silhouette of the original chair, the Ro™ sofa is a quirky, colourful seat, roomy enough for two. In Danish 'Ro' means 'tranquility', and Hayon's Ro™ sofa provides a moment of escape and the chance for meaningful conversation.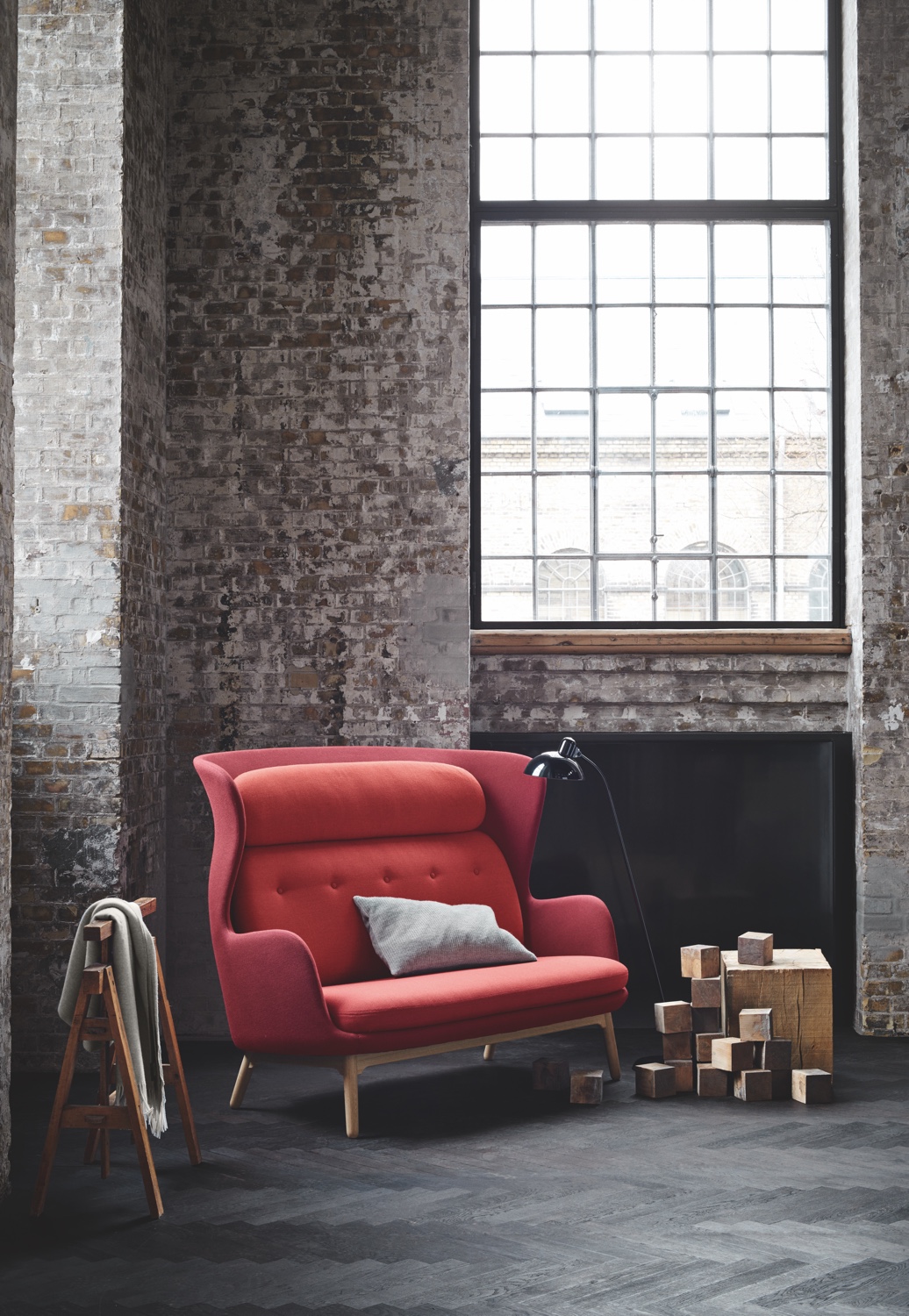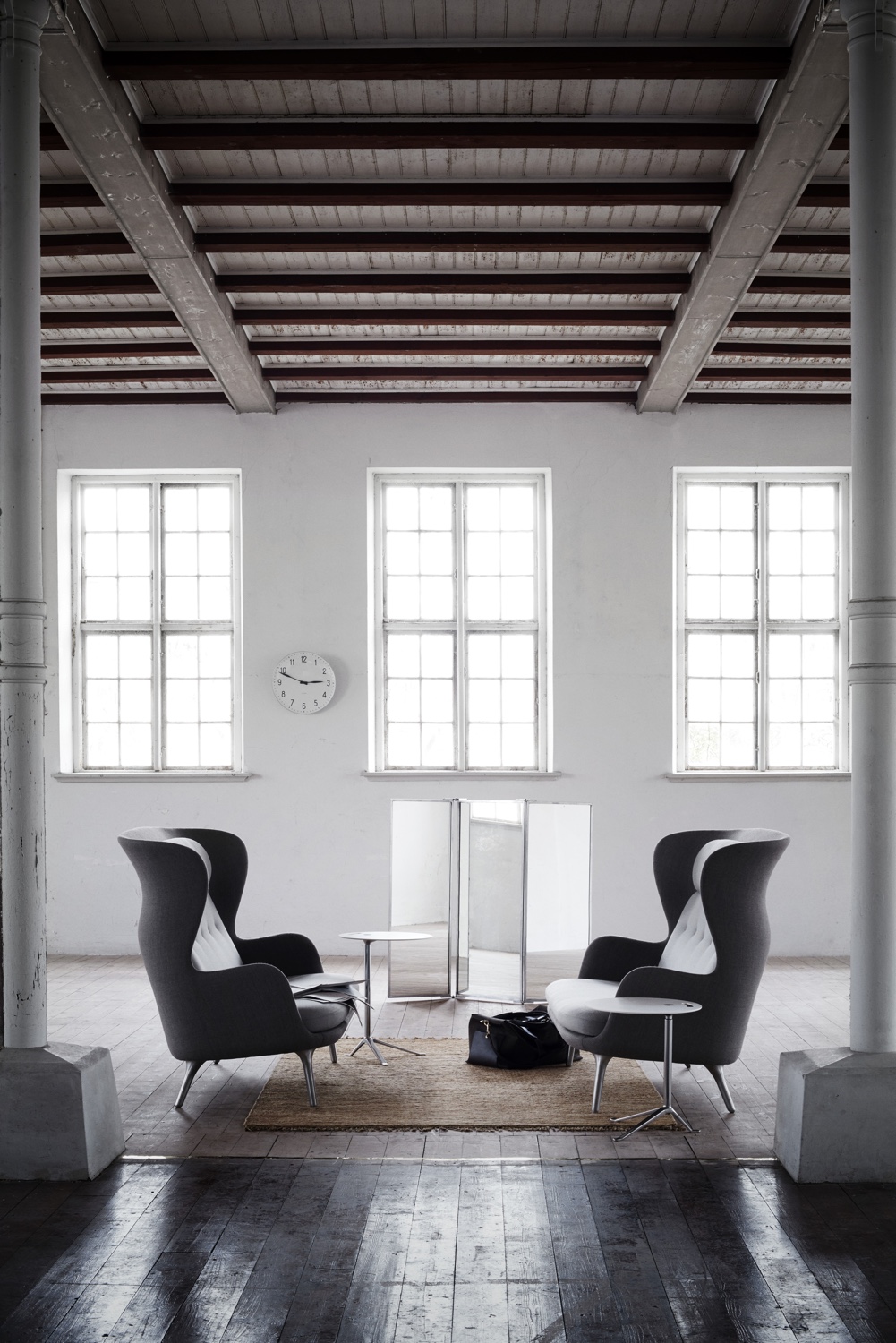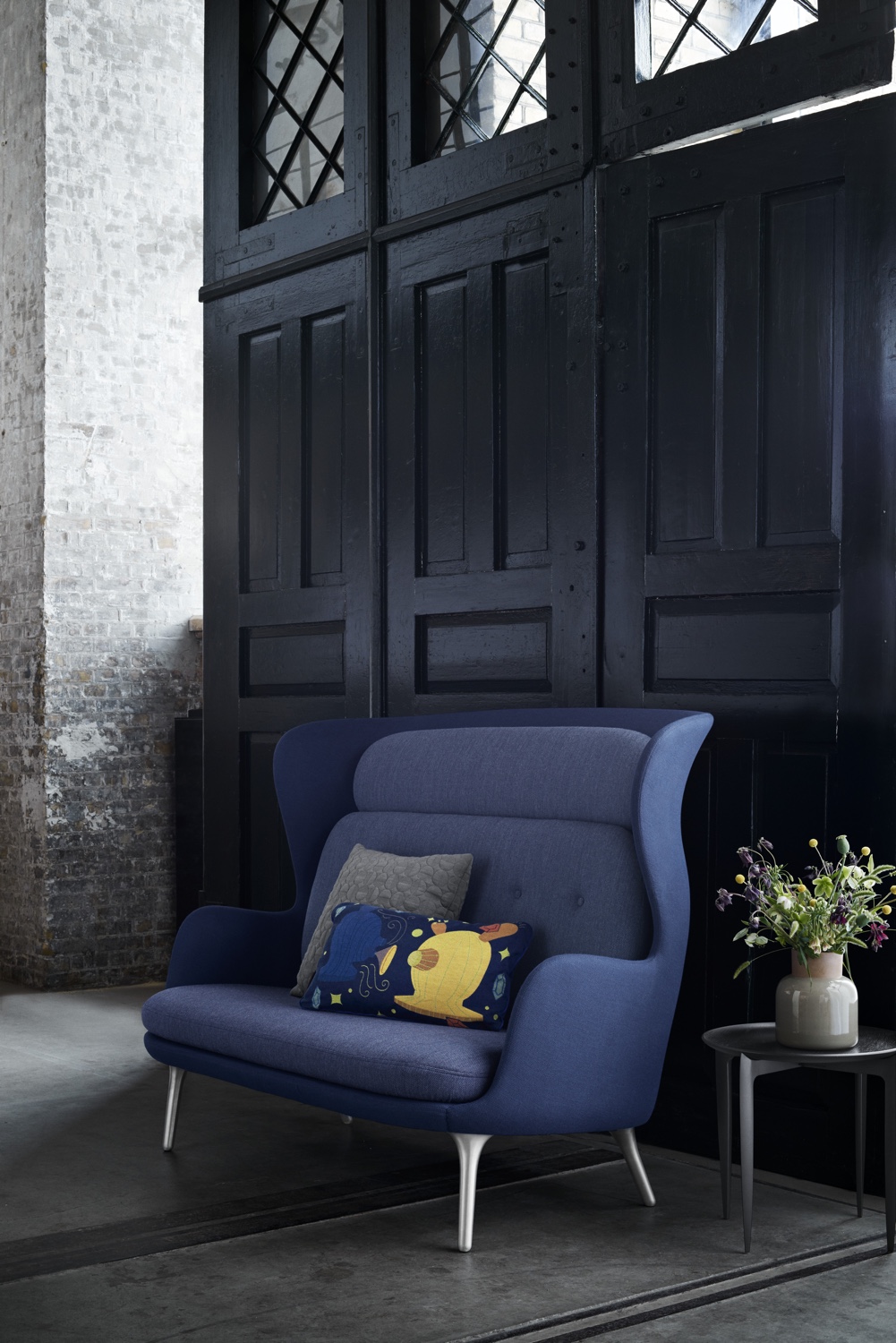 Photos © Republic of Fritz Hansen.
Oksen™ lounge chair
Also from Fritz Hansen, the relaunch of Arne Jacobsen's Oksen™ lounge chair provides a boxy, masculine contrast to the designer's curvaceous Egg™ chair. Originally unveiled in 1966, Jacobsen's Oksen™ lounge chair—Oksen meaning 'bull' in Danish—is a strapping, bold beast of a seat. Jacobsen worked on the Oksen's design over a five year period, its angular shape a surprising contradiction to the softer forms of his preceding chair designs. Leaving no drawings or blueprints for the chair, Fritz Hansen's designers developed the Oksen™ lounge chair using the Oksen museum piece—one that could not be touched.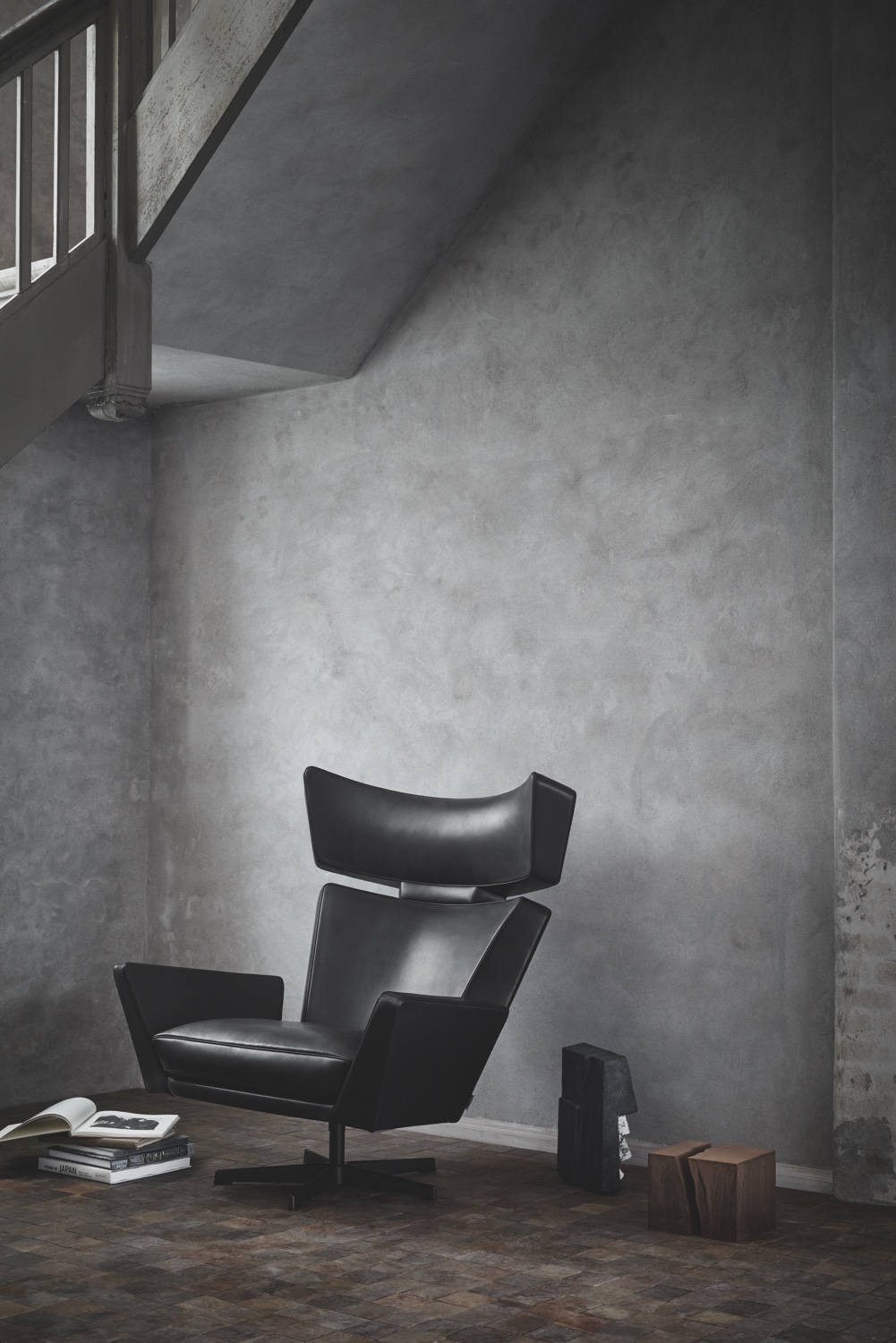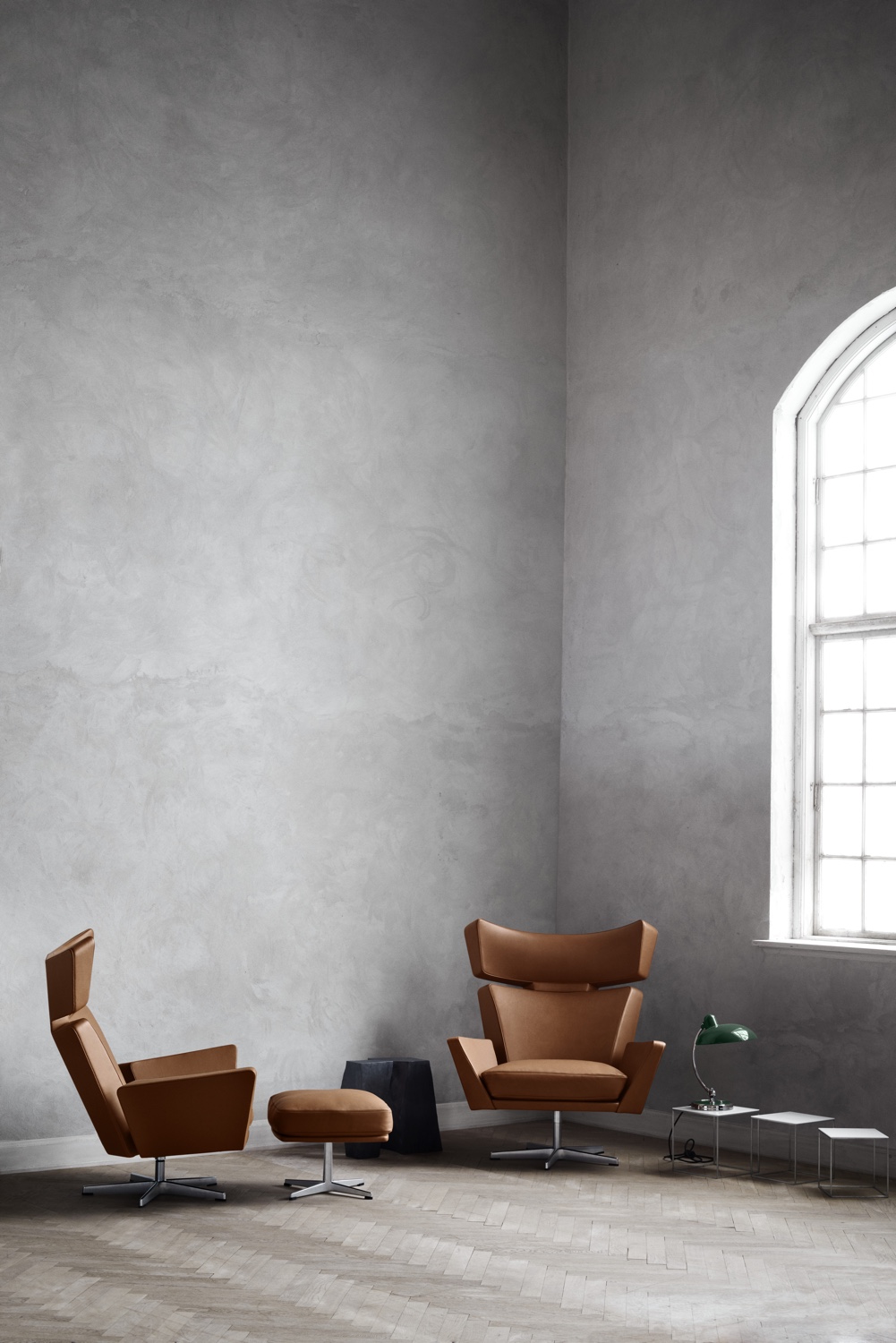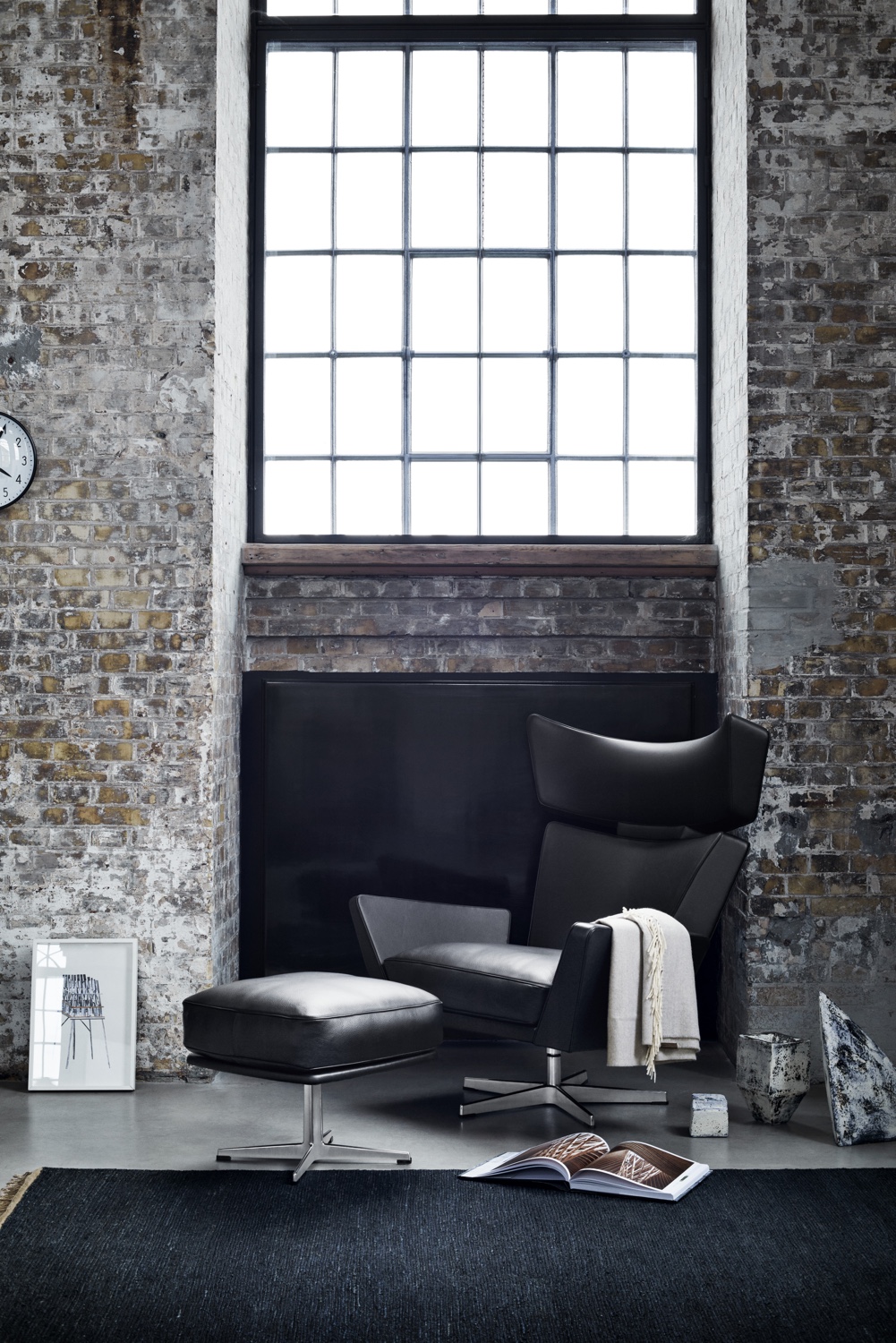 Photos © Republic of Fritz Hansen.
Isole modular seating system
Isole is a wholly distinctive modular seating system from &tradition. It was designed by Oki Sato (founder of the Tokyo-based design studio Nendo), and Luca Nichetto (Italian founder of Stockholm-based Nichetto Studio). Geographically distant, the two men co-created Isole virtually. Applying the concept behind 'Tanka', a traditional Japanese poem, Oki Sato conceived the idea of soft, organic forms—islands—and sent this image to Luca Nichetto. Nichetto then designed the armature as a bridge to connect the islands as individual seats, and each seat as a modular sofa. Meaning 'islands' in Italian, Isole offers a rather unique take on the concept of modular seating.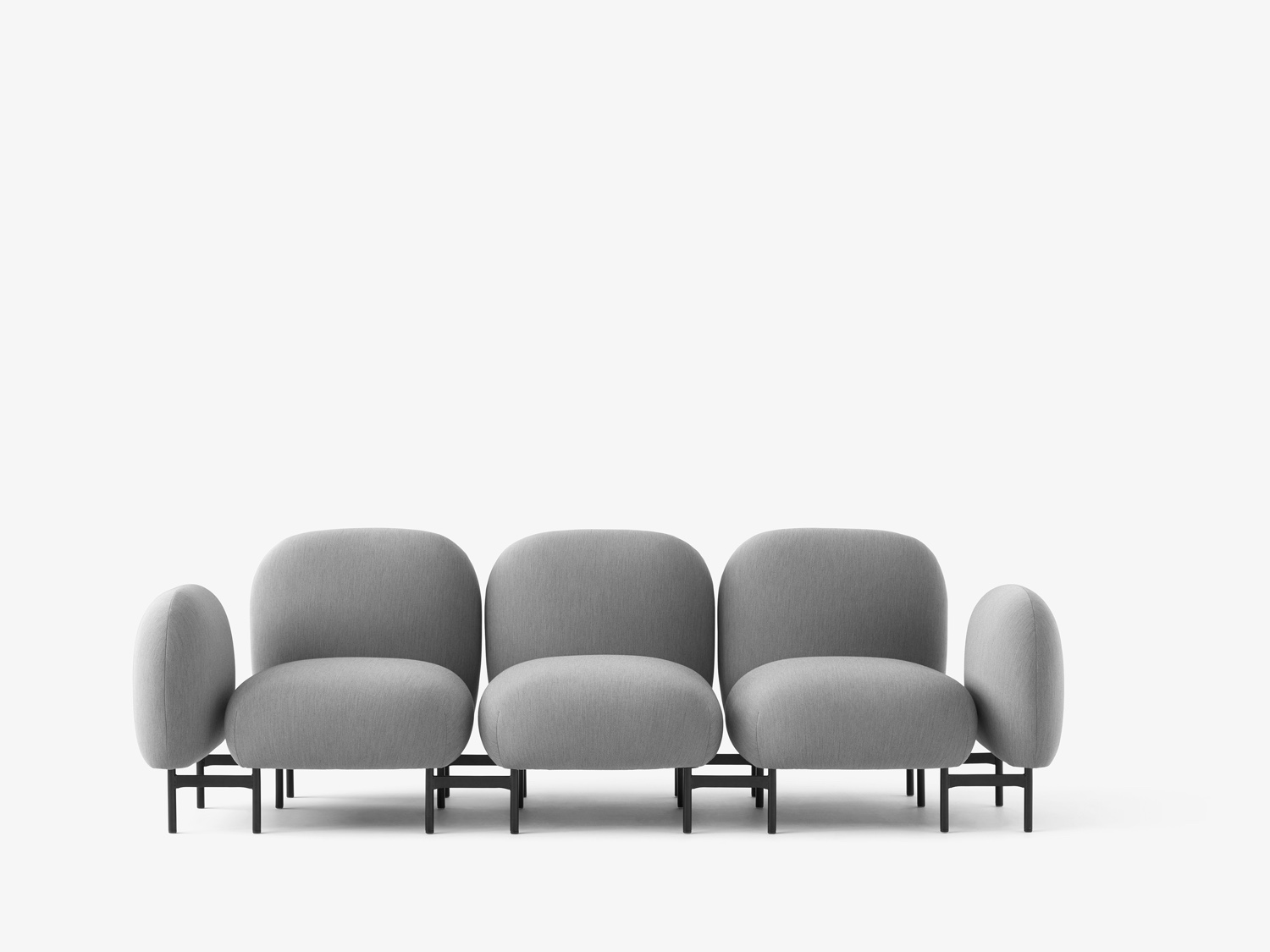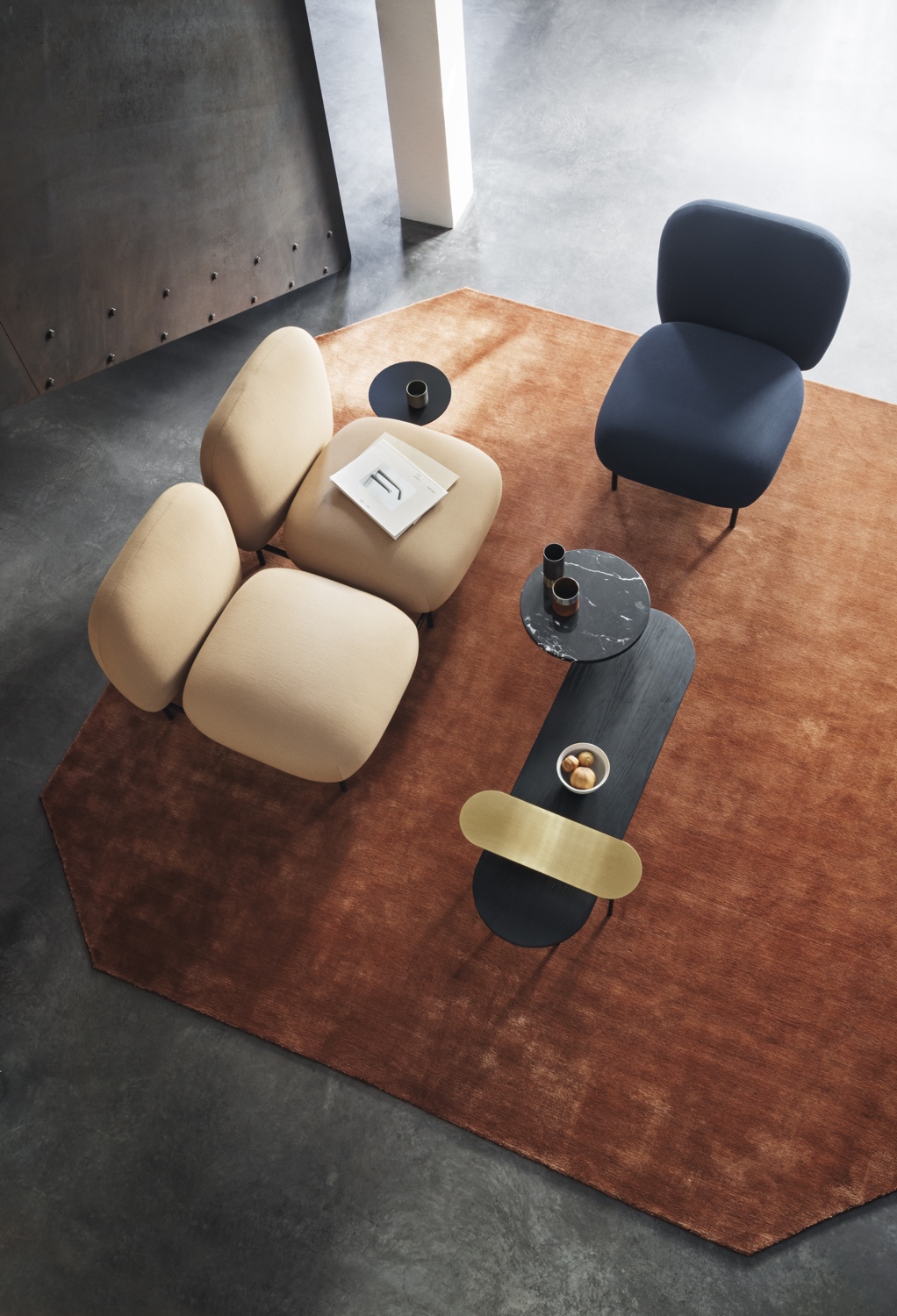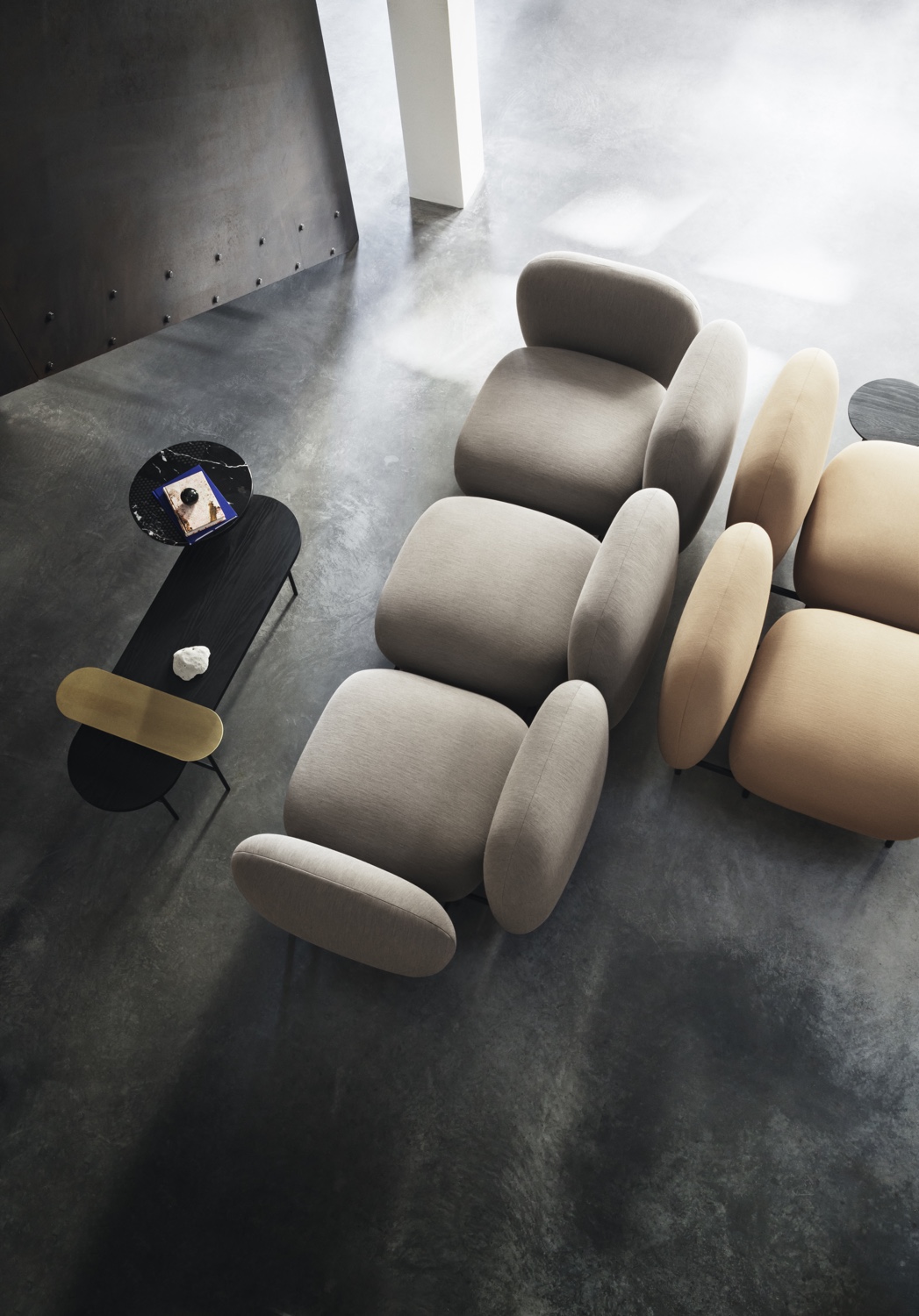 Photos courtesy of &tradition.
Rocking Nest Chair
Young Danish designer Anker Bak created the Rocking Nest Chair (originally named the Nomad Rocker), when his sister needed a contemplative and cosy place to sit with her newborn baby. Designed for smaller spaces, this homey rocking chair is easy to fold and carry around. Made using leather canvas and wood, it is an example of Bak's combined practical and emotional approach to design. The Rocking Nest Chair is manufactured by Carl Hansen & Søn.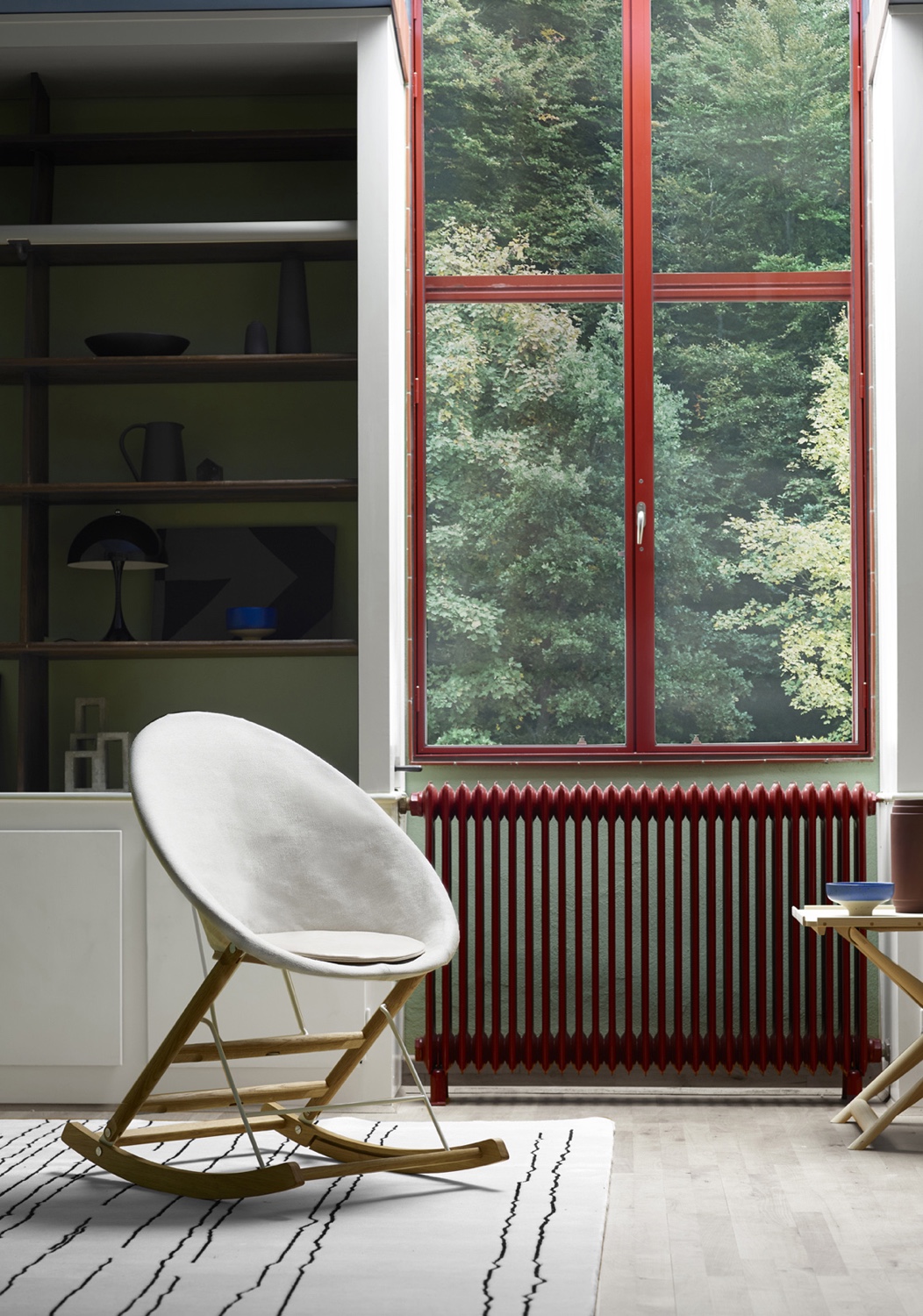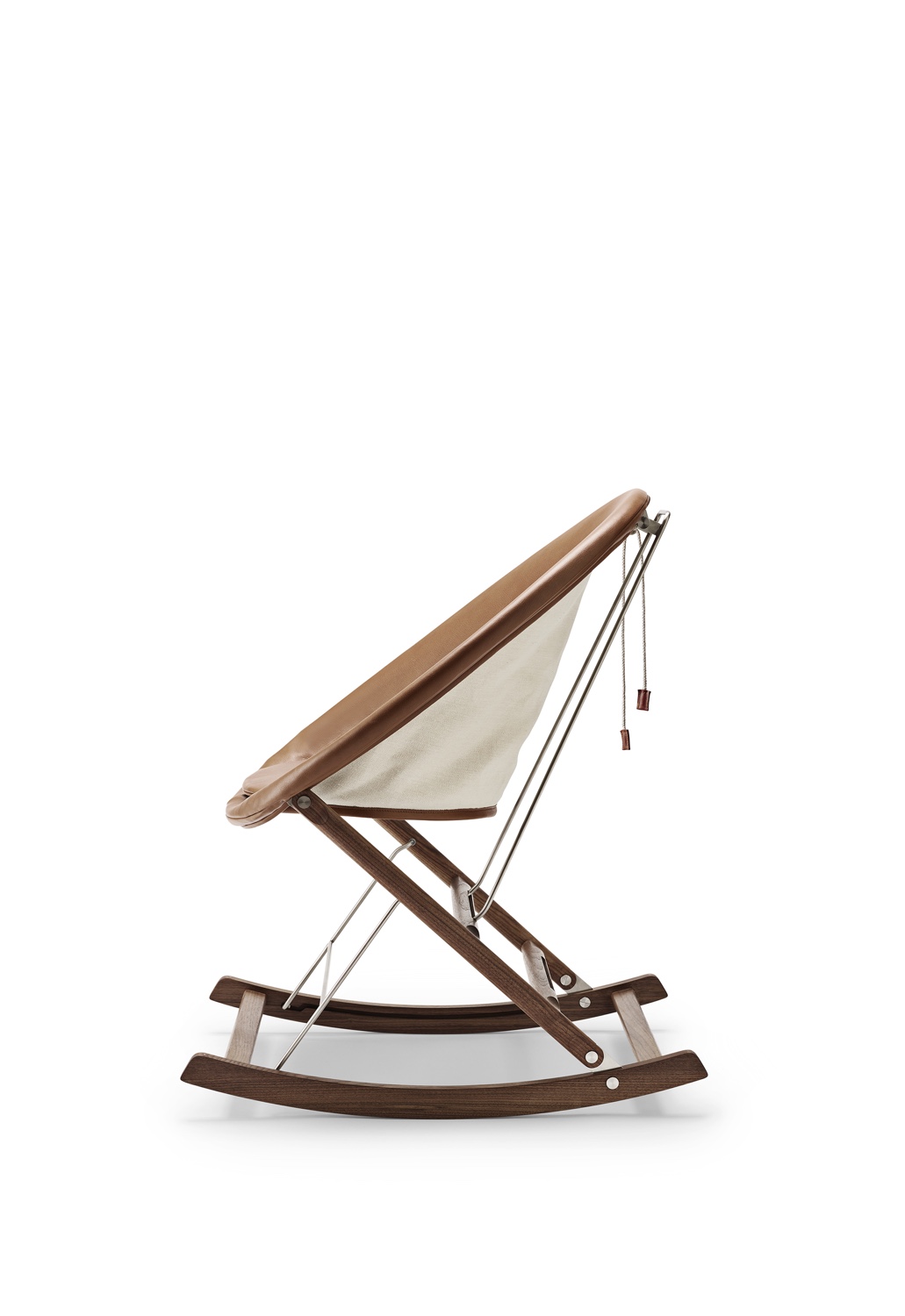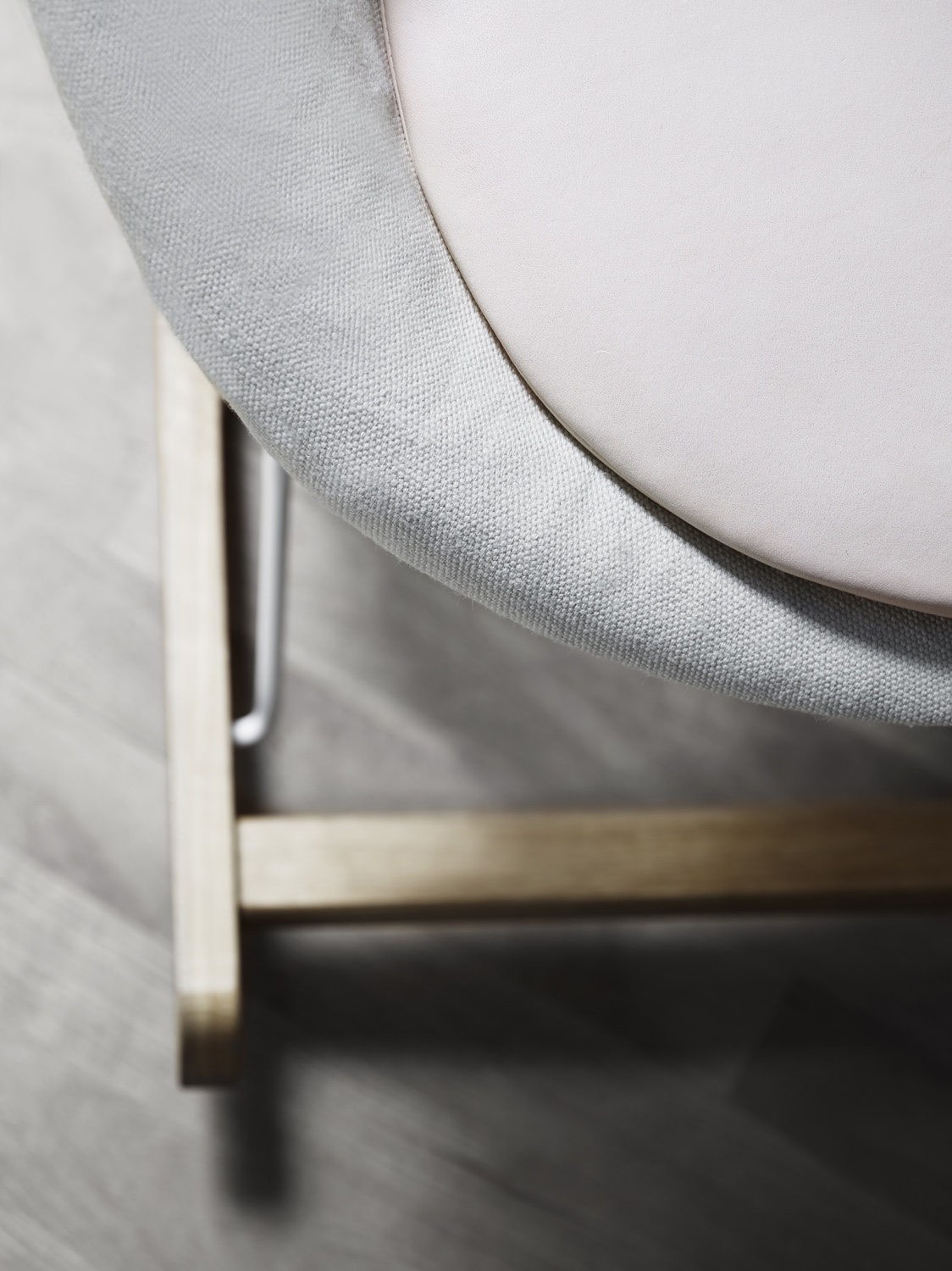 Photos courtesy of Carl Hansen & Søn.