Velvet is definitely having a moment! If you caught our recent post on design trends for 2018, you know that this lush fabric is a true standout. Not to mention, it often overlaps with other design trends such as millennial pink, deep blue and floral motifs. In today's post, velvet steals the spotlight as we highlight some amazing pieces that showcase a range of price points. From luxury finds to affordable alternatives, you just might be surprised by some of the picturesque colors and styles that follow…
Velvet Furnishings
Go big or go home! If this is your design philosophy, it's time to incorporate a velvet furnishing or two into your interior. For starters, this Avec Sofa with Brass Legs from CB2 can be ultra decadent when paired with rich or jewel tones, yet placing it in a white room with pops of greenery keeps it fresh and light. Versatile and perfectly on trend!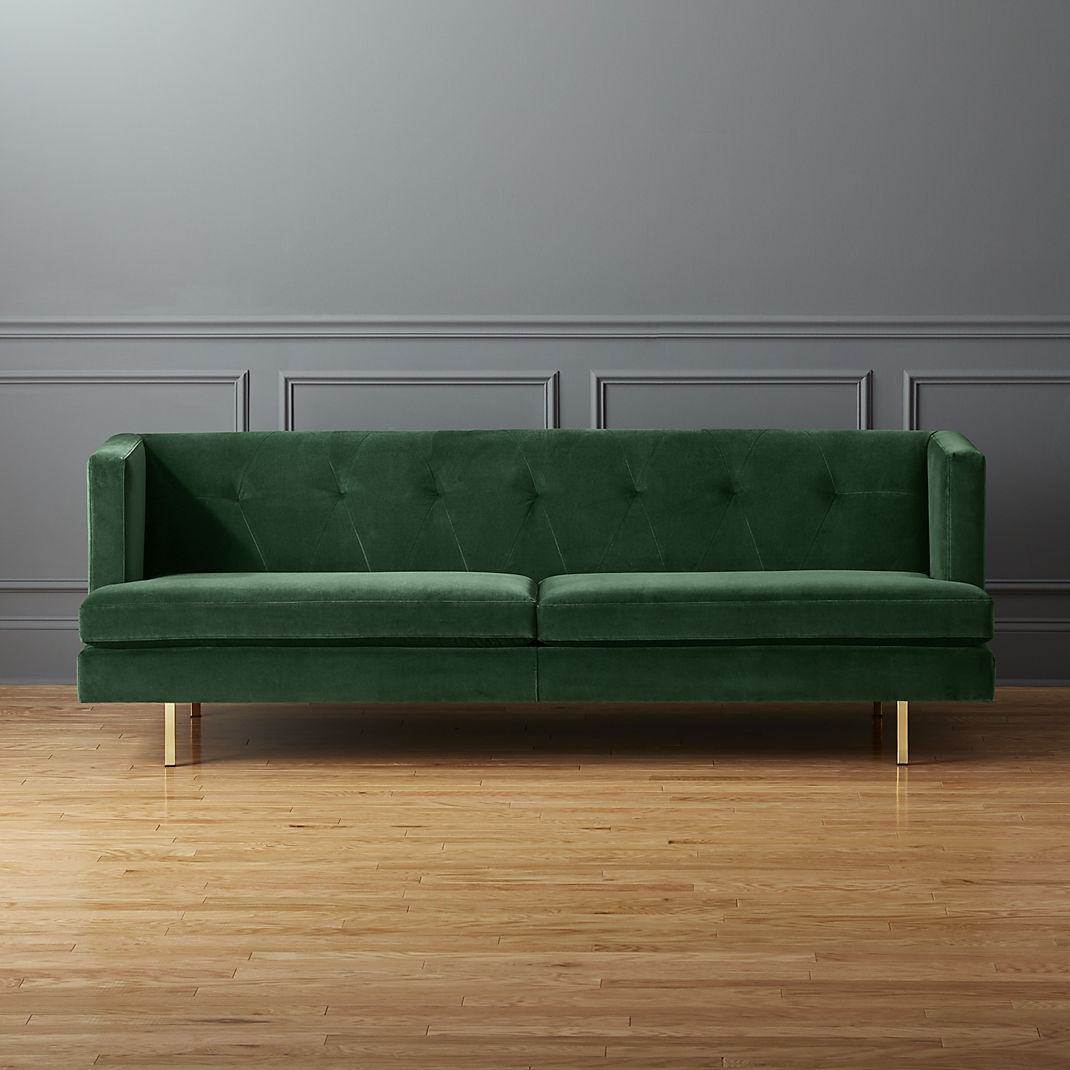 Pictured in rose but available in an array of colors, this Cecilia Velvet Sectional Sofa features gold feet and sleek, modern lines: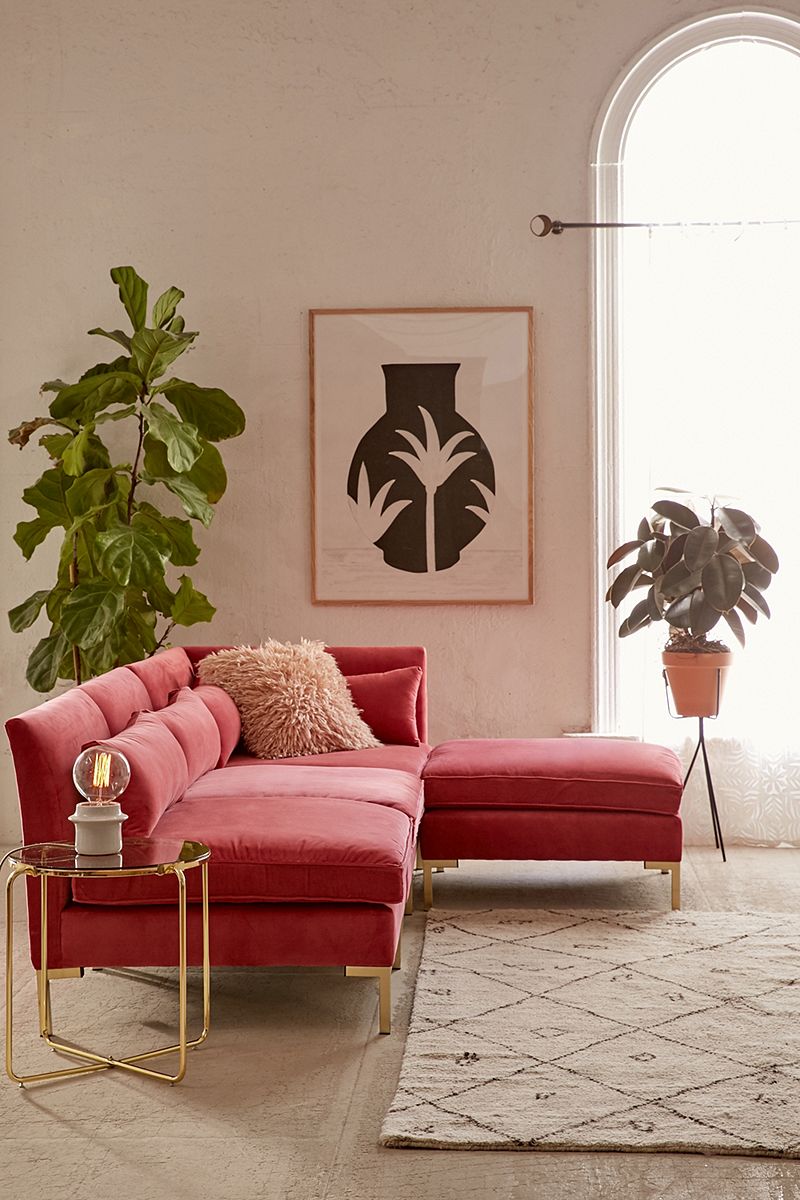 Anyone noticing a theme here with the gold legs?! Like many of today's featured finds, this Avec Bergamot Purple Chair with Brass Legs is available in an assortment of colors. We're partial to this rich purple-red hue: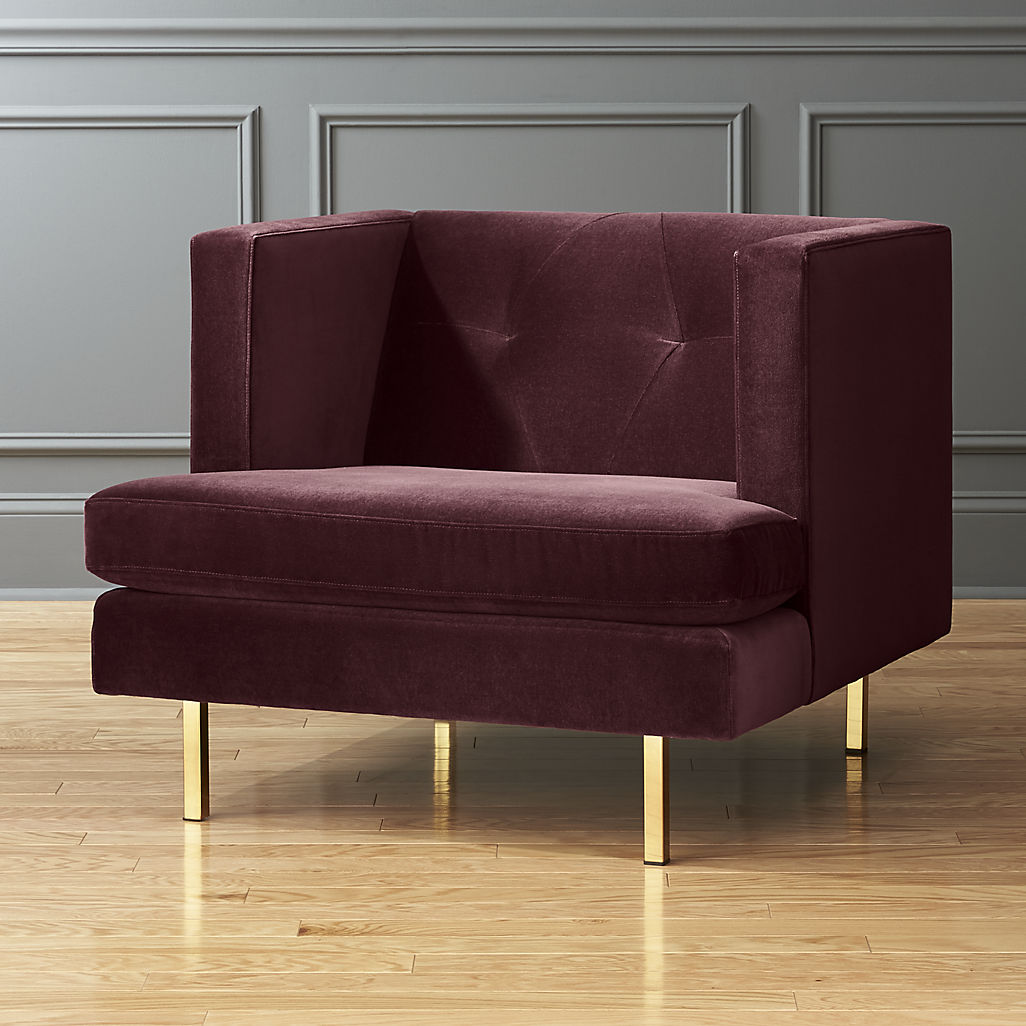 Anthropologie's Velvet Amoret Swivel Chair is fun and fabulous! A kiln-dried hardwood frame adds the perfect dose of contrast, while the "swivel" in the title assures a 360-degree point of view: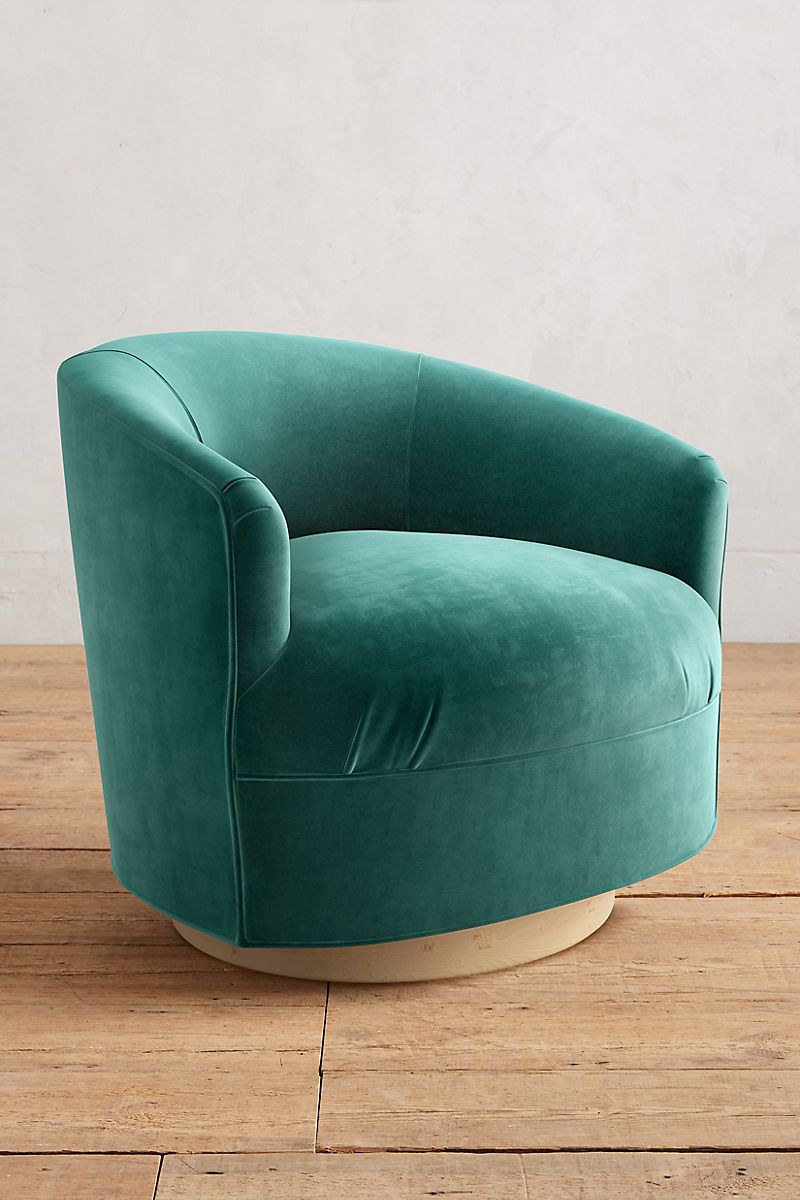 For an unusual take on velvet seating, this Kaya Black Rattan Chair with Velvet Cushions from CB2 combines hi-gloss lacquered rattan with lush velvet cushions for an interesting mix of breezy and elegant: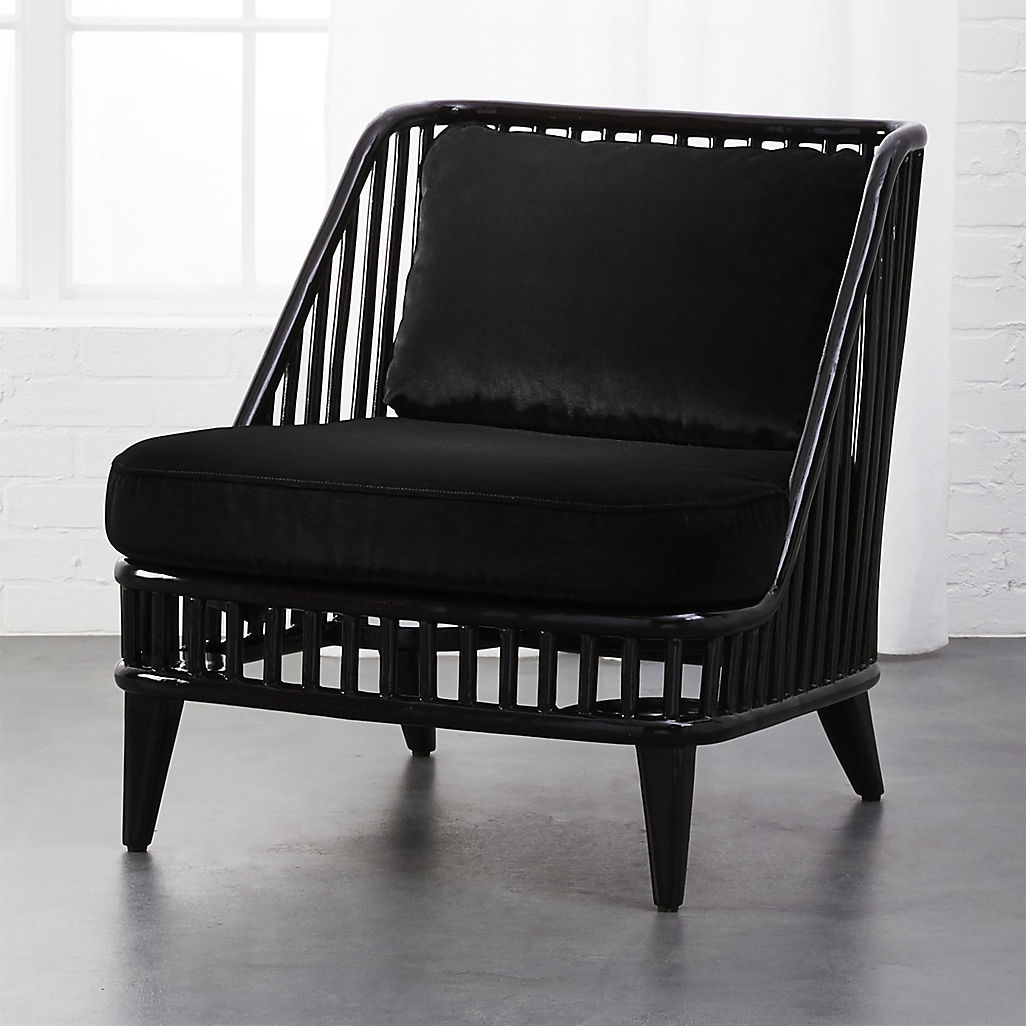 These Slub Velvet Elowen Chairs from Anthropologie are perfect for the dining room. Plus, they boast a unique feature. Can you see the brass handle at the back of the chair in the photo below? For an option with arms, check out the Velvet Elowen Armchair.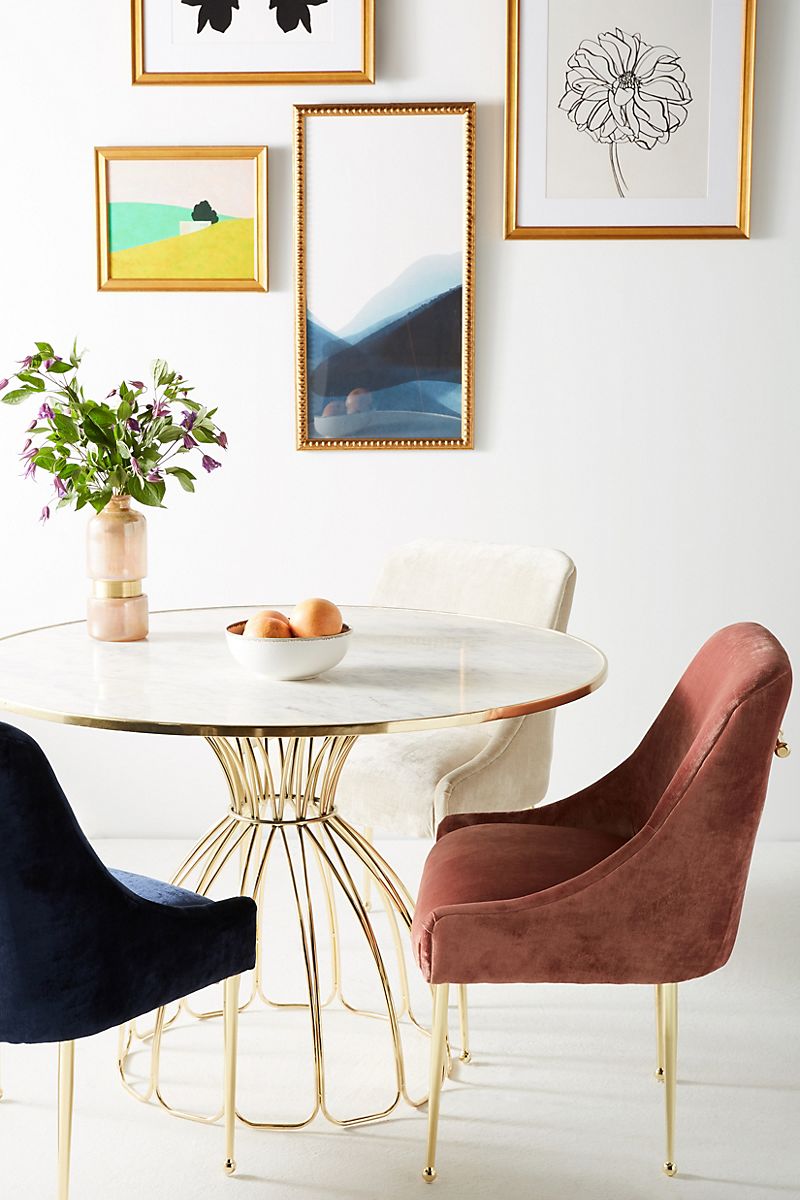 Searching for velvet seating on a budget? Look no further than Urban Outfitters. This Cooper Velvet Lounge Chair (pictured in gold) comes in three different colors and offers an opulent take on affordable, comfy seating.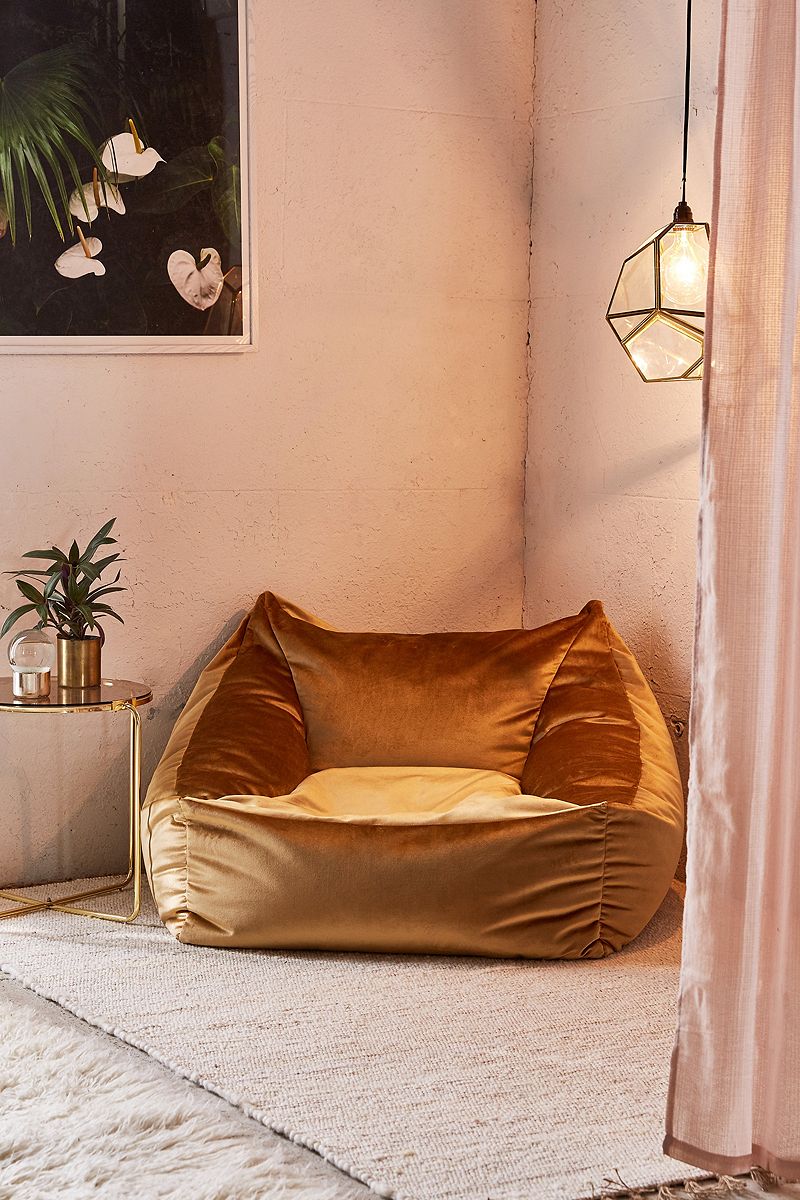 There's nothing more luxurious than a velvet bed! The Seraphina Velvet Queen Bed is a vision in white (pictured below with a separate bench). As you can see, placing this piece in an all-white room creates an open, airy and comforting vibe: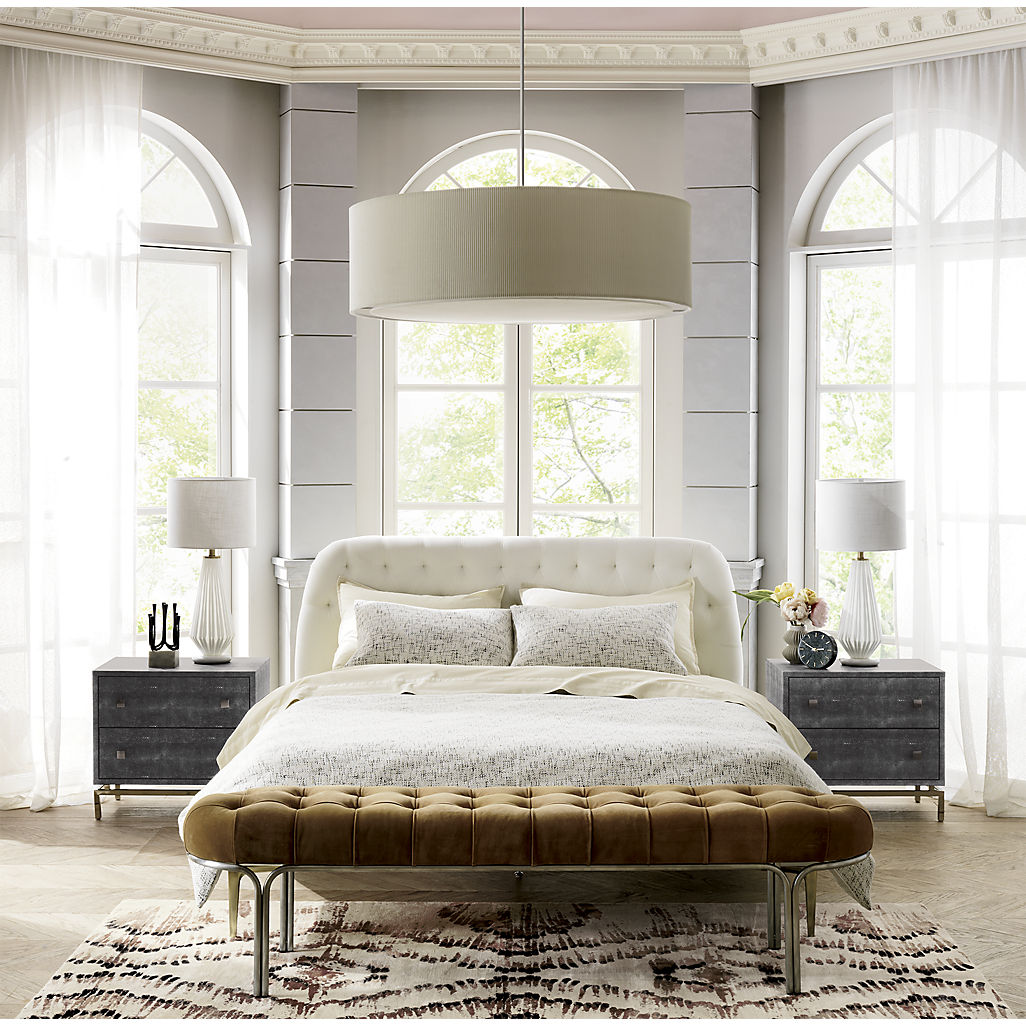 Urban Outfitters' Charlotte Velvet Tufted Wingback Bed is a vision in pinkish lavender. Pair it with a rug in blush, and you have a luxurious boudoir with a rosy glow. The bed is also available in orange, dark grey, blue and green.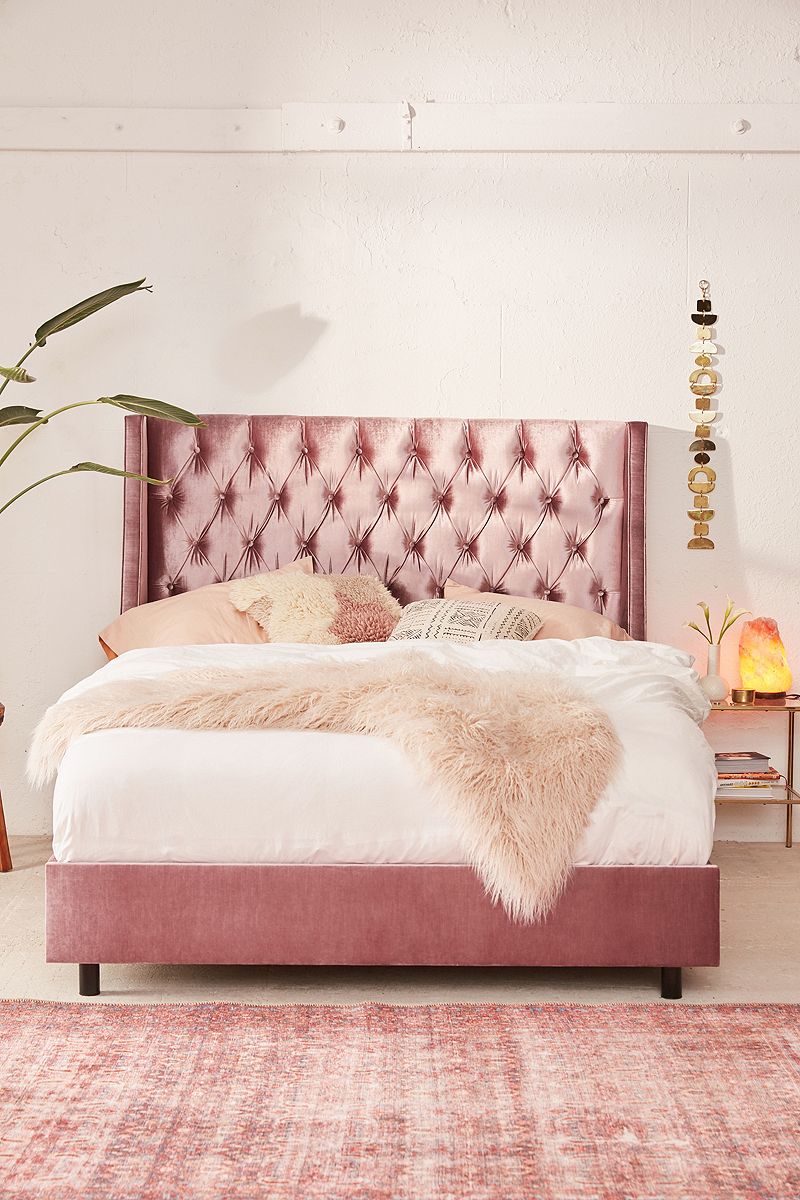 Special Touches
If you're not looking to make a velvet furniture purchase, why not go with a velvet touch in the room of your choice?! Since we ended with beds in the last section, let's start with bedding in this one. CB2's Channeled Navy Velvet Quilt is the perfect shade of blue-meets-black (another top trend for 2017).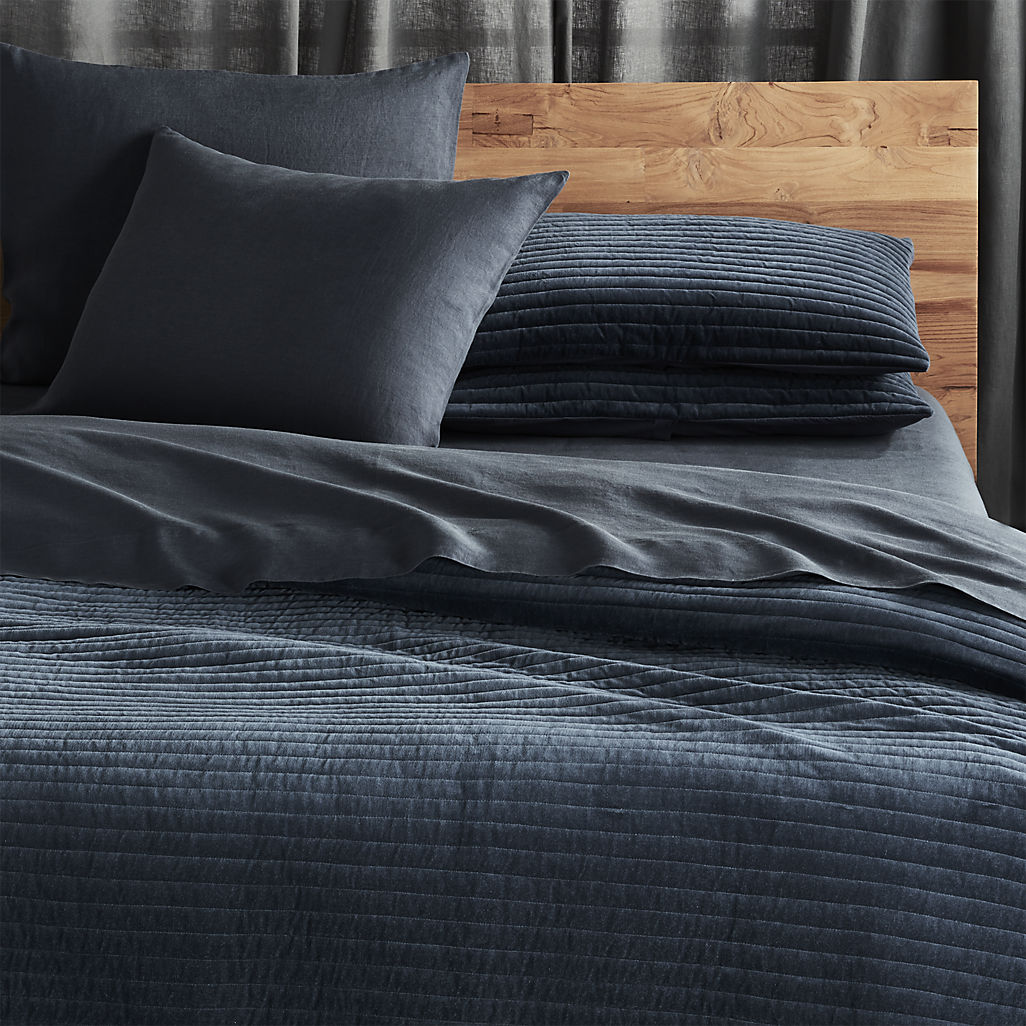 Anthropologie's Luxe Velvet Quilt is available in blush (pictured below) or grey. A soft, cozy statement that's perfect for winter, this quilt is light enough in hue to transcend the realm of seasonal decor: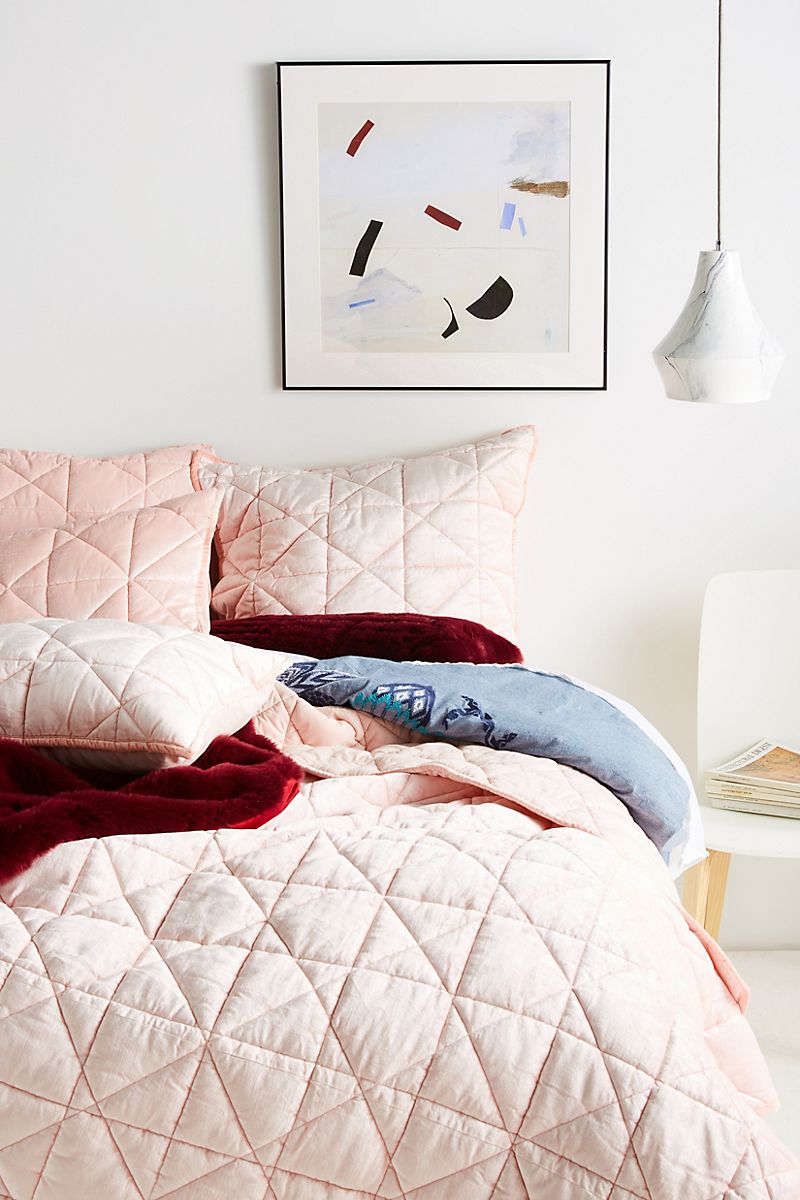 Curtains are a great way to add a striking dash of velvet to your interior. These Crushed Velvet Window Curtains (pictured in mint) are available in blush, emerald and other colorful selections: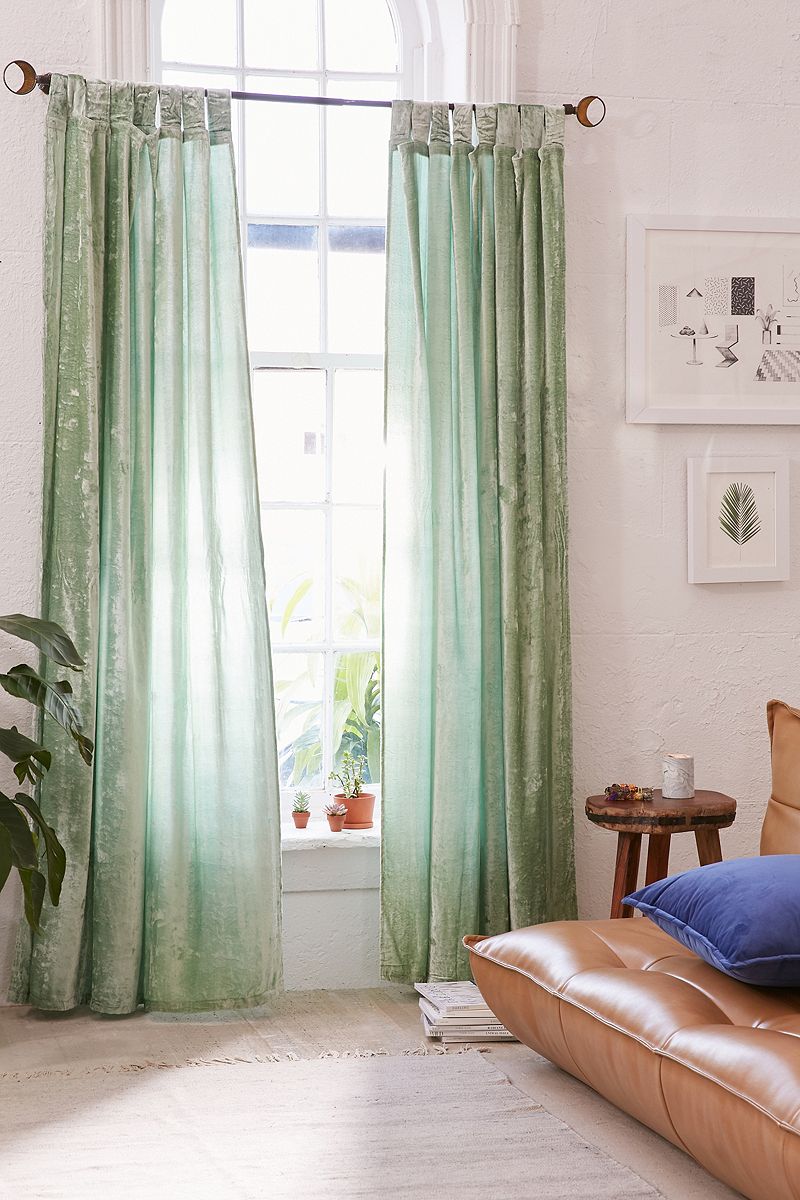 How gorgeous are these Petra Velvet Curtains from Anthropologie?! The contrasting trim is a game-changer. While the curtains in blush and blue are stunning, we're smitten with ivory selection below, especially since the inky trim provides such an interesting contrast: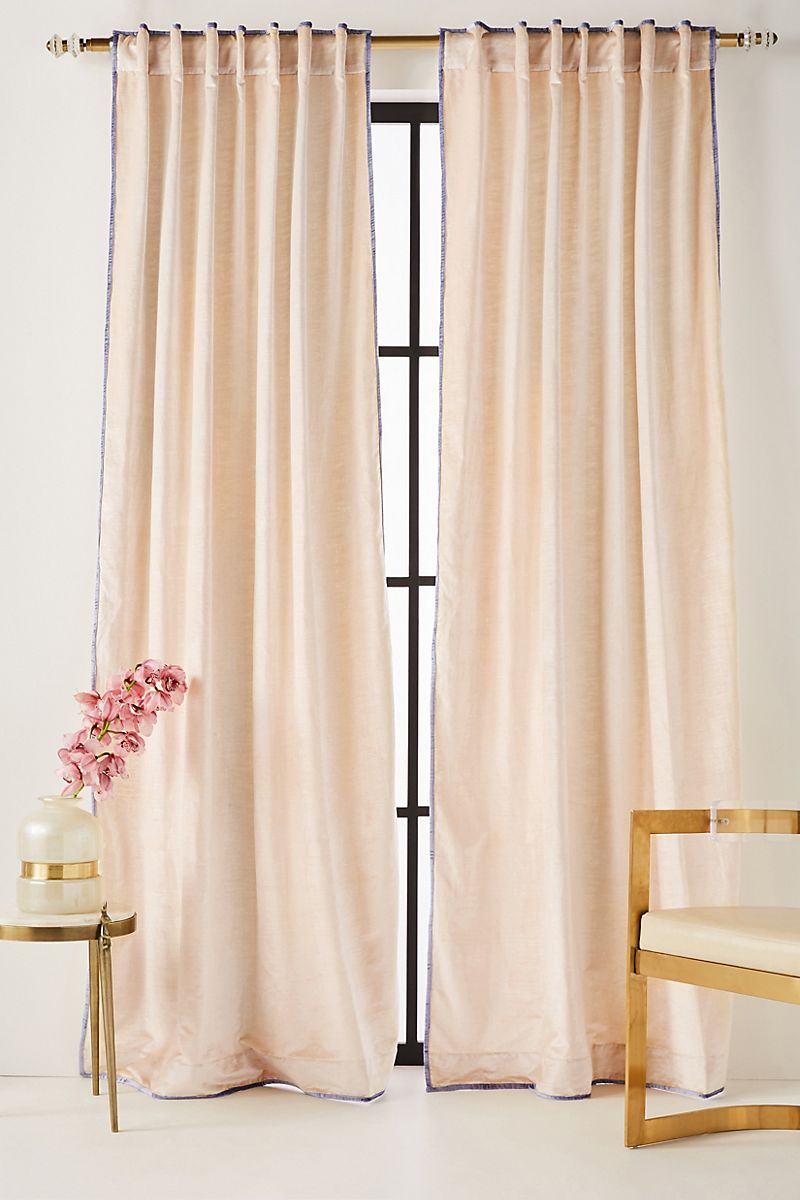 Poufs and ottomans have one foot in the furniture realm, yet they're small enough to be seen as velvety accessories. Like jewelry for the living room, they add an extra special dash of style. Check out CB2's Pleated Grey Ottoman-Stool, which features a glam brass base that provides the perfect amount of warm-meets-cool contrast!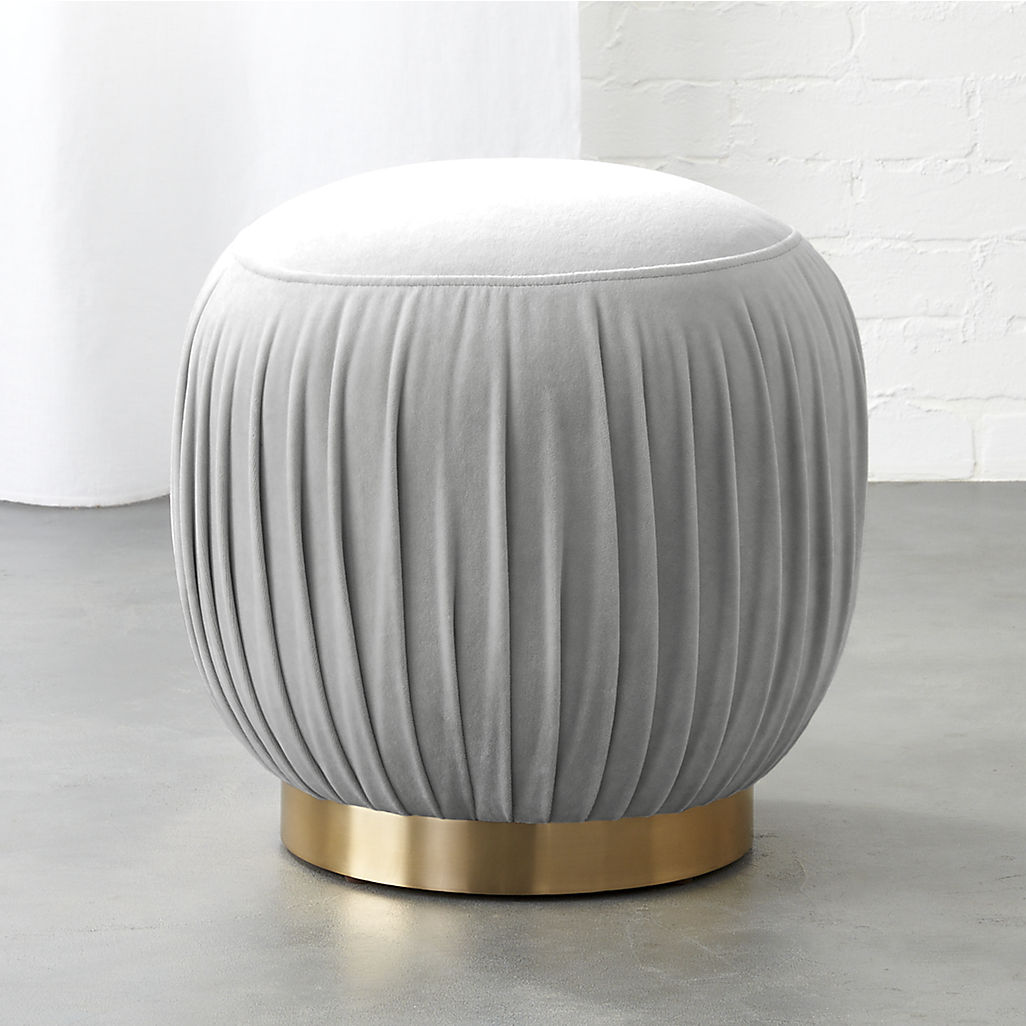 For another poufy option in a striking color, there's Urban Outfitters' Kirstie Velvet Pouf. An eye-catching accent that can double as extra seating, this piece is also great for ottoman or vanity stool duty: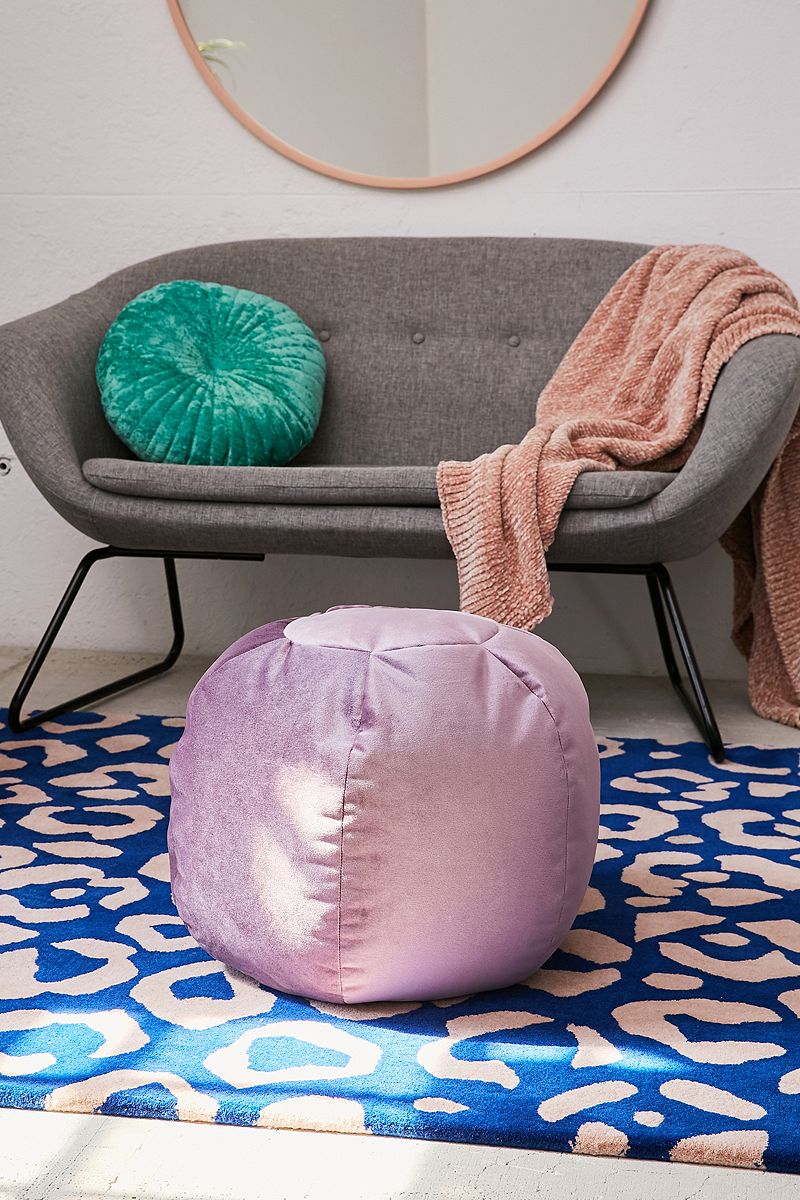 Inspired by Turkish rugs, Anthropologie's Alanya Ottomans feature soft-washed velvet and are available in teal and fuchsia: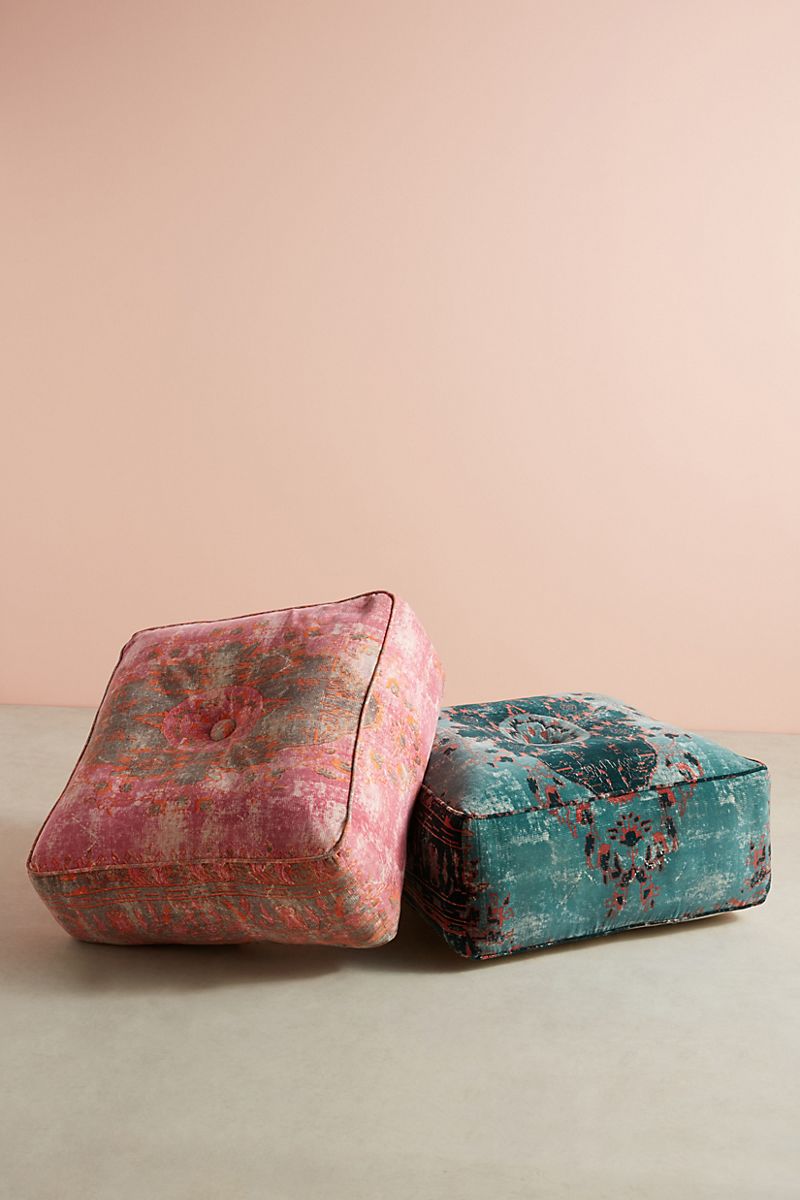 A scalloped shape and rich tone make this Clarice Velvet Floor Pillow irresistible. Who wants to sit on the couch when this cushy number is calling your name?! Also available in lilac.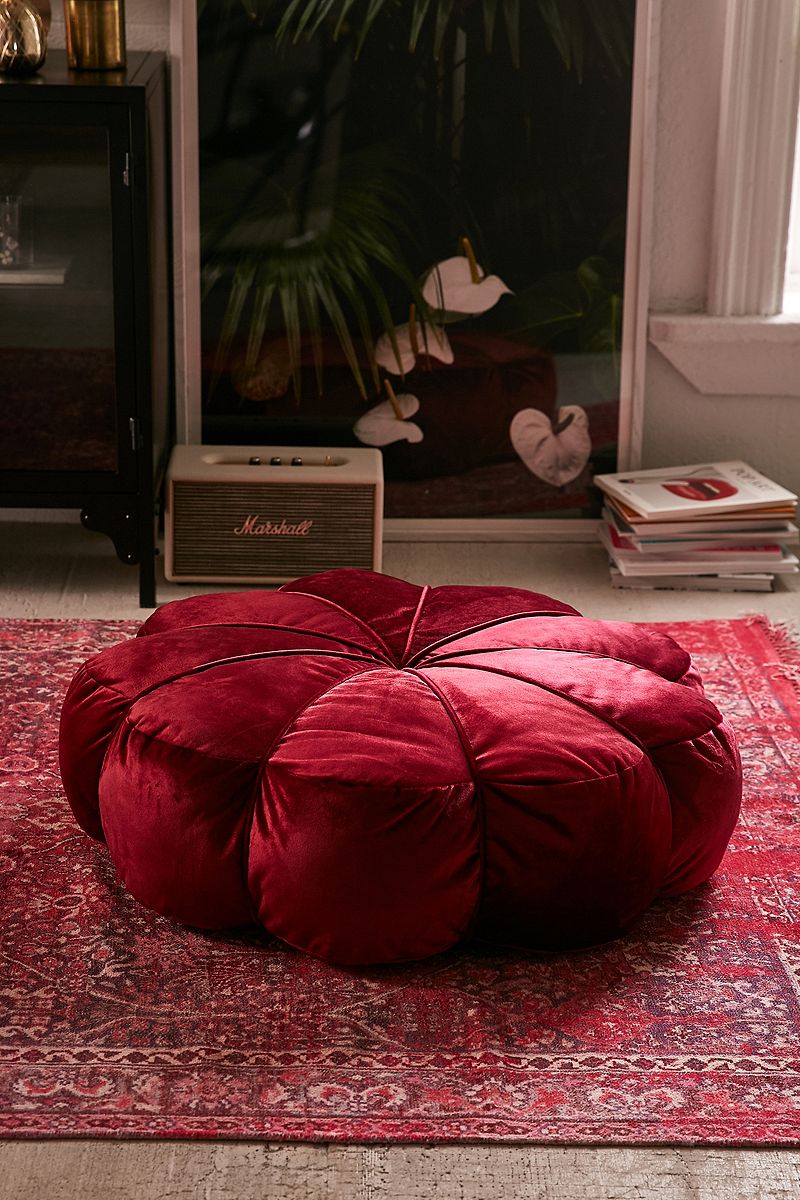 From floor cushions to throw pillows, velvet is the "it" fabric this winter. Ombre velvet pillow, anyone? We think you'll agree that these Kevin O'Brien Ombre Velvet Pillows from Anthropologie look good enough to eat: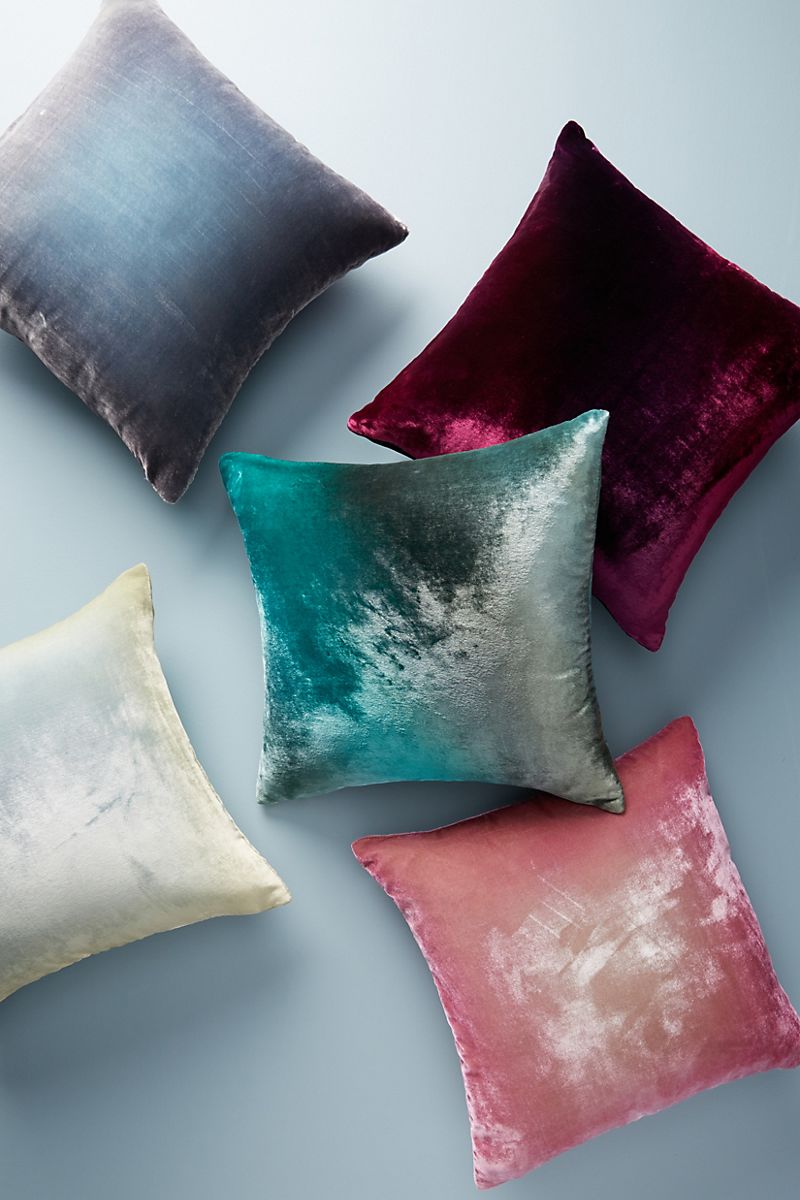 We've been smitten with these Shelly Round Velvet Pillows for awhile now. Take a look at the colors and scallops and you'll see why: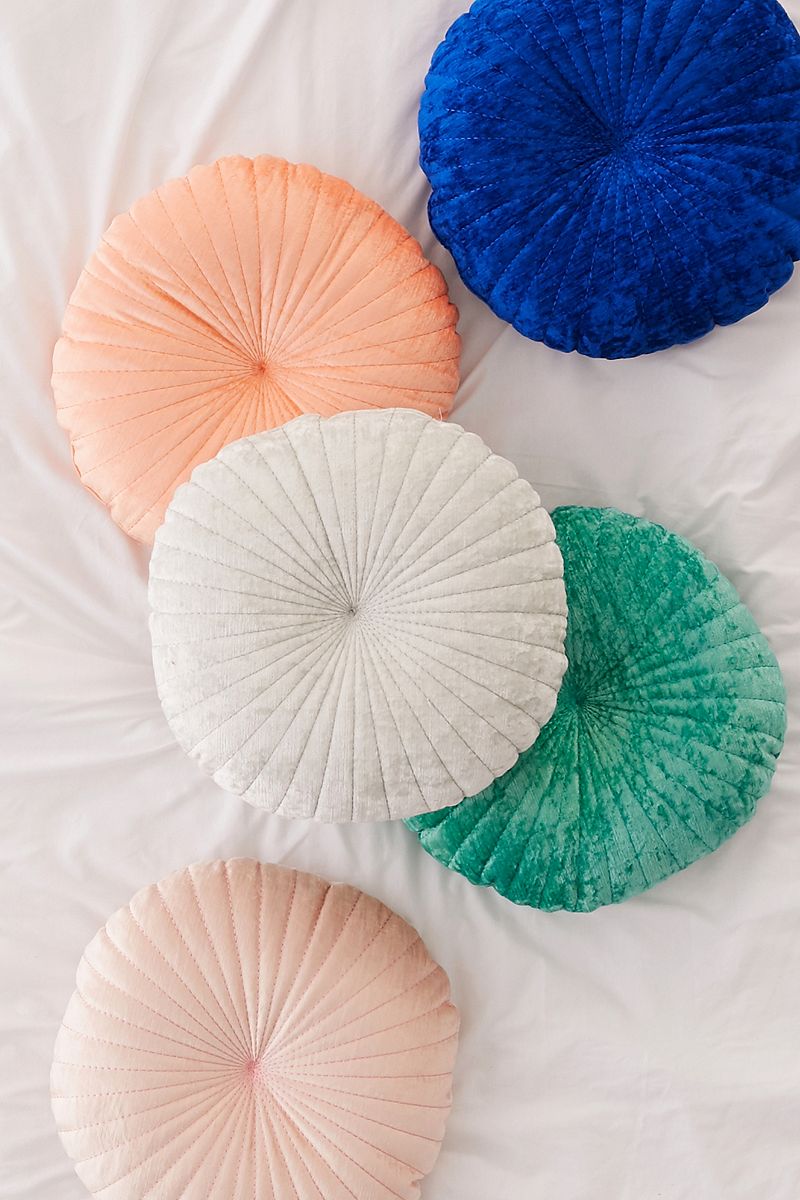 Last but not least, you can combine the velvet trend with the millennial pink trend when you purchase this Velvet Table Runner. Soft and perfect for a winter-to-spring transition, this runner will add a big dose of blush to the dining room: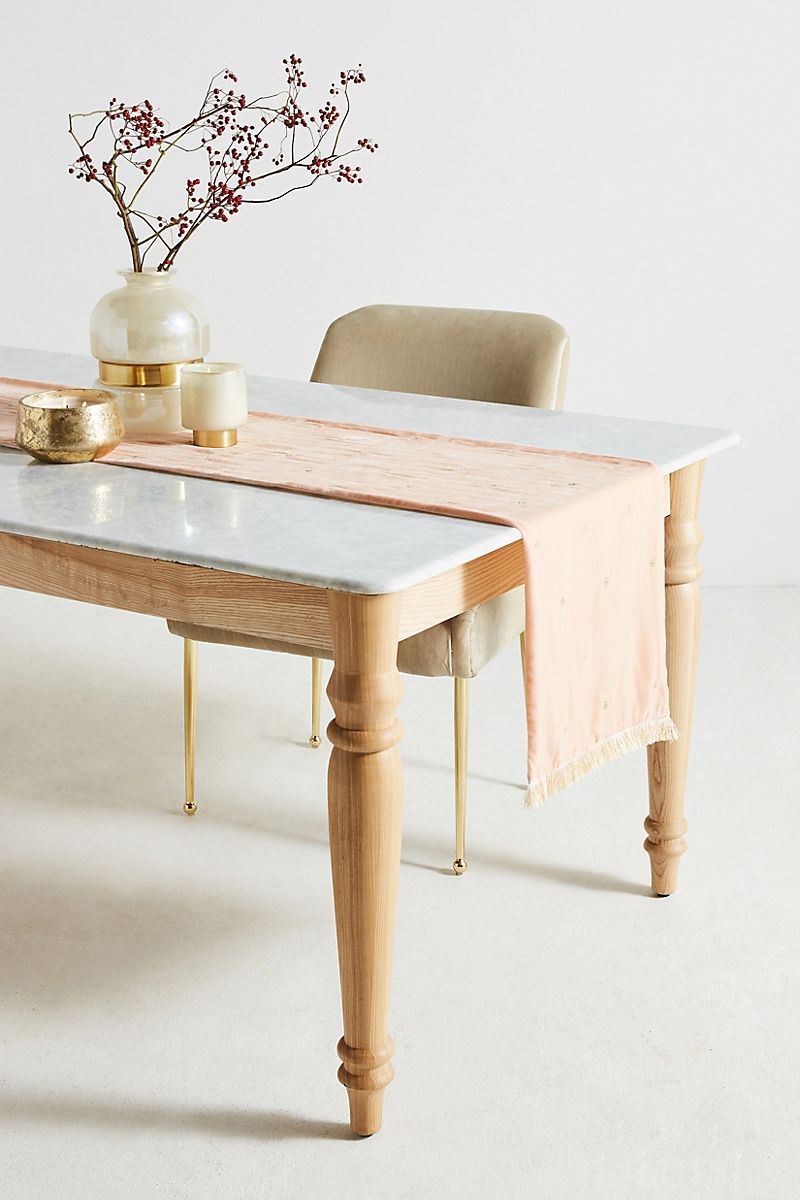 From pillows to sofas, velvet decor is undeniably elegant and sophisticated. How will velvet make an appearance in your home?