Ceramic parquet is one of those significant surface design innovations that in many ways transformed the interior surface — flooring and cladding — landscape. In essence, ceramic parquet combines the look and feel of wood with the strength and durability of ceramic.
Having the outward appearance of natural wood — including grain, texture, warmth and colour — the result is deceptively realistic and offers many design possibilities. Let's delve in and find out more.
Par-Ker ceramic parquet
Par-Ker, the original Porcelanosa ceramic parquet, has been at the forefront of the genre for the past thirty years. With its sophisticated ceramic technology (where tradition meets innovation), Par-Ker provides flooring and cladding solutions for a variety of indoor and outdoor environments. Inspired by the noble qualities of wood, Porcelanosa's Par-Ker collection is wonderfully distinctive and remarkably realistic, achieving an exceptionally lifelike wood effect. The collection consists of: Ascot, Bolonia, Britania, Chelsea, Chester, Heritage, London, Manhattan, Moy, Oxford, Torino and Viena.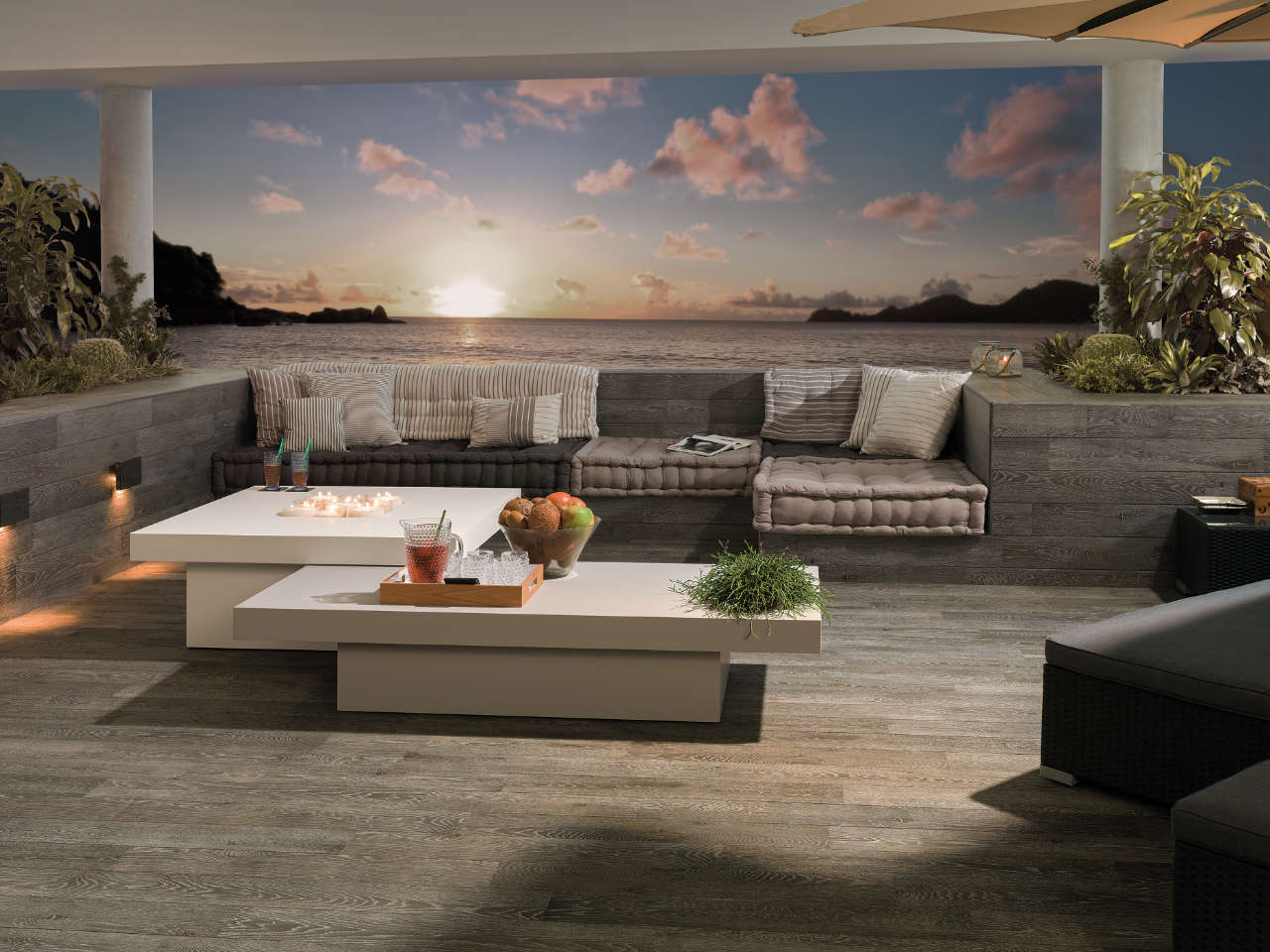 Attracting much attention and kudos, the decorative features of Par-Ker are both aesthetically pleasing and technically brilliant. Par-Ker is an inalterable material, resistant to wear and tear. Indeed, Porcelanosa prides itself in the fact that the quality of its Par-Ker ceramic parquet remains constant from day one.
The properties of Par-ker
Typical of Porcelanosa and its dedication to quality, Par-Ker has many noteworthy properties. They include: durability, inalterability, ease of cleaning, fire resistance, resistance to slipping, anti-humidity and a commitment to ecology.
With its great durability—a hallmark of Grupo Porcelanosa—Par-ker reflects Porcelanosa's history of cutting-edge ceramic production. A long-life material, Par-Ker withstands the rigours of daily use. Moreover, its inalterability ensures Par-Ker retains the same appearance from day one—extreme weather, sunlight, water and kids at play will not dent Par-Ker's good looks. And as an easy to clean ceramic material, Par-Ker requires no maintenance (such as surface treatments) after installation.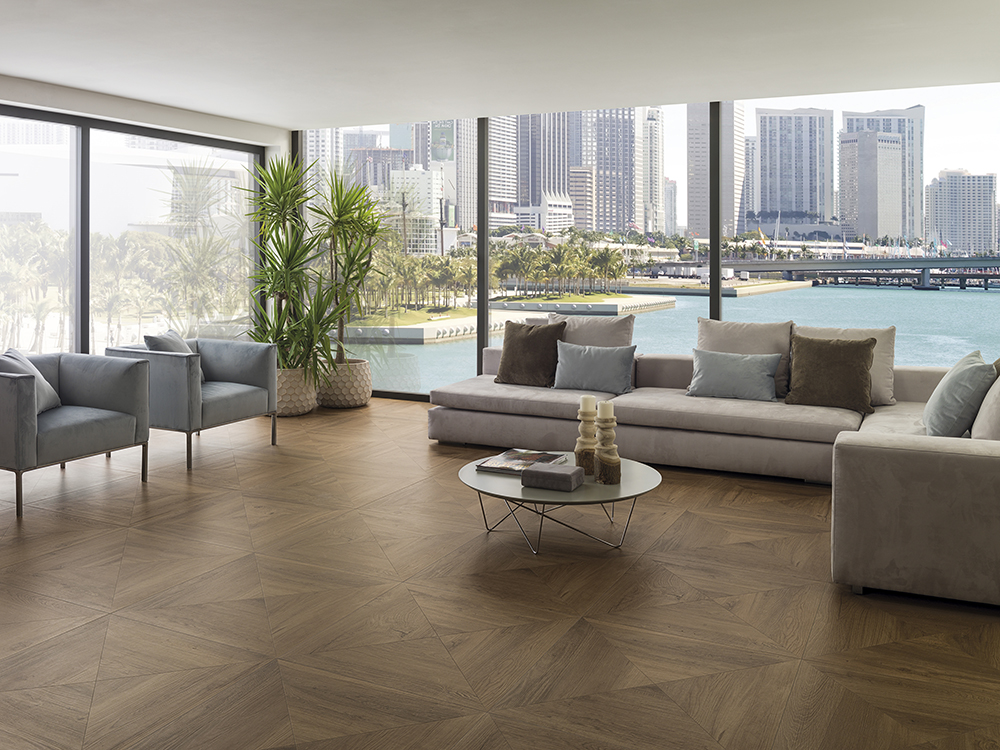 Par-Ker is made up of components that are entirely fire resistant, and is suited to residential, hospitality and commercial spaces. What's more—given its durability—Par-Ker is an ideal surface solution for areas with a lot of pedestrian traffic, particularly those requiring high resistance and a non-slip finish. By using nanotechnology in the production of Par-Ker, Porcelanosa is able to create flooring with a non-slip quality.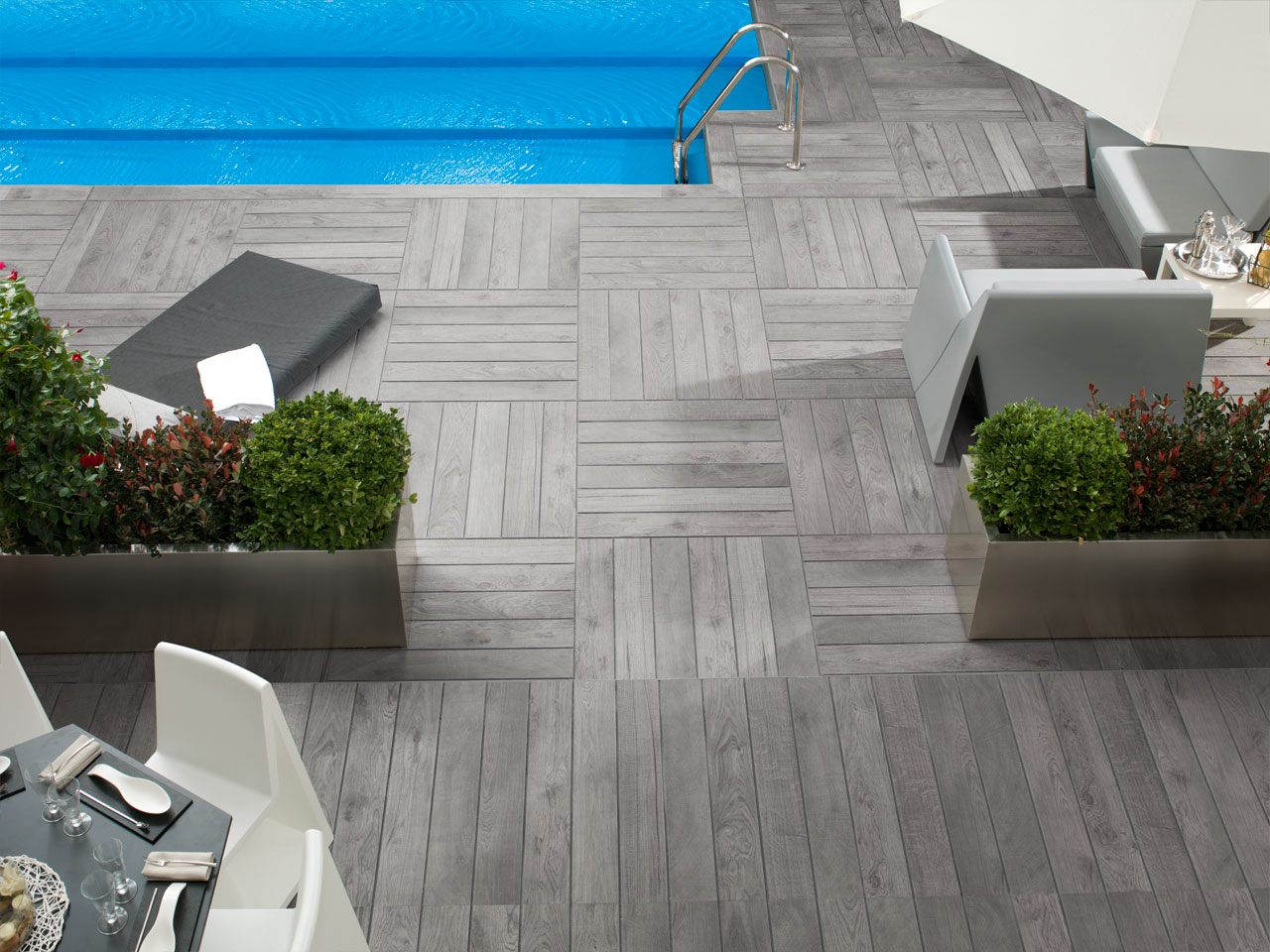 Where humidity is often a drawback to the use of real wood flooring and cladding (in the bathroom or kitchen, for example), Par-Ker has an anti-humidity property and a low porosity—as a result it can be used in humid spaces. Ergo, bathrooms, kitchens, poolsides and more, can benefit from the character and beauty of an elegant wood-like finish. Par-Ker is also suitable for radiant heating and is able to house radiant heating systems—the intrinsic coolness of ceramic is paired with the warmth of the surface finish.
Par-Ker is an ecological ceramic parquet and its production process is embedded within Porcelanosa's Ecoproject: this ecological project considers the absolute importance of air, energy, water, recycling and nature/ecology, across the manufacturing processes of every Porcelanosa company.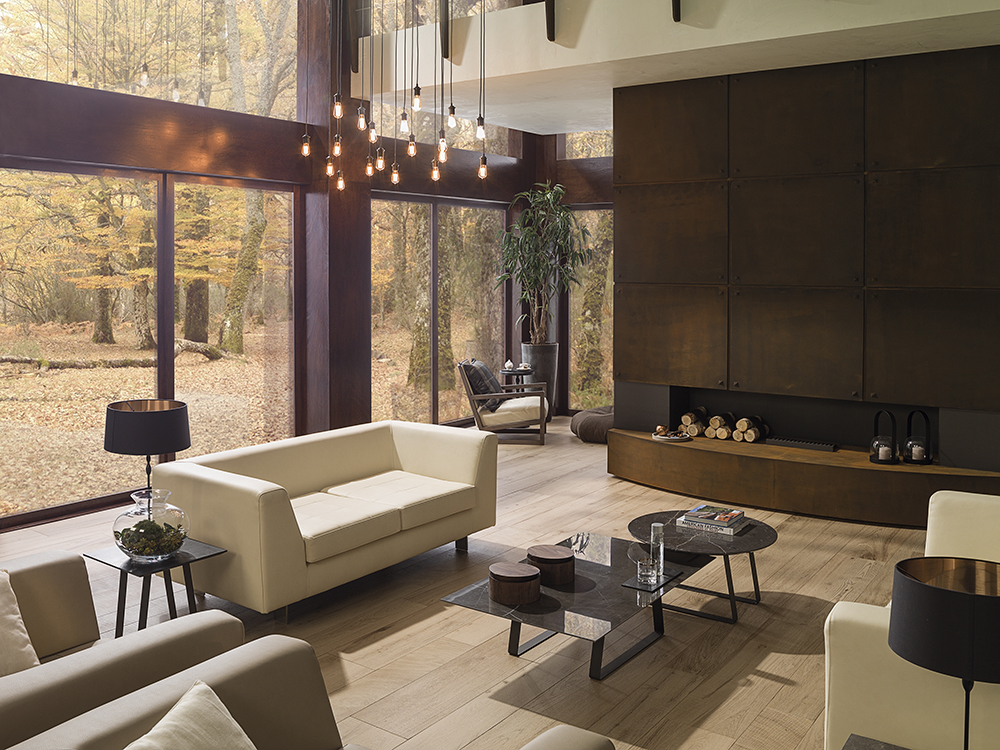 Par-Ker in a range of settings
With Par-Ker, its application is not restricted solely to flooring. In fact, Par-Ker offers a wide range of decorative possibilities in varied settings: it can be used on walls and ceilings as well as ornamentally to embellish furniture. Par-Ker is naturally at home in bathrooms and kitchens, not least in relation to its environmental properties and ease of cleaning. And with a rise in open plan living spaces—integrating the kitchen, dining area and living room, for example—Par-Ker is able to provide a constant wood effect flow throughout. It is also ideal for outdoor spaces and will not be altered by adverse weather conditions, sunlight and moisture. Furthermore, given its fire retardant quality, Par-Ker is even perfect as a covering in chimneys.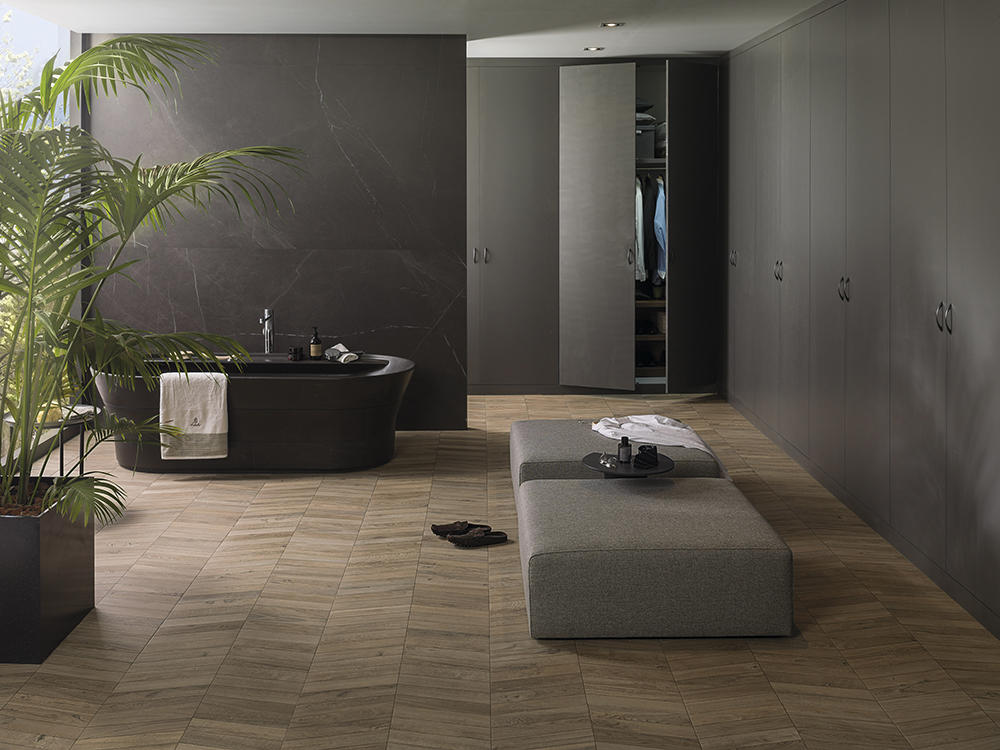 One particular problem presented by contract projects is their continuous use and susceptibility to wear and tear. Many establishments must strike a balance between a high aesthetic appeal and personal well-being (recognising and addressing those copious health and safety hazards). Par-Ker is both decorative and durable, welcoming and practical, making it perfect for contract projects. Across leisure, retail and hospitality, Par-Ker's sharp appearance, functional application and long lifespan ensure it is the ideal contract material.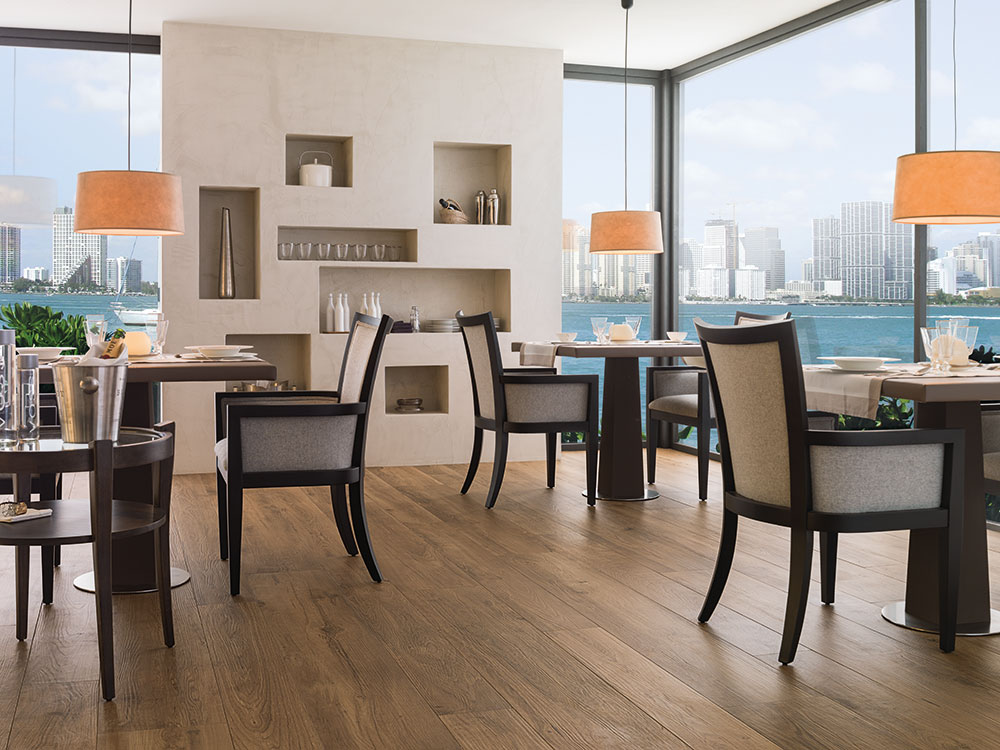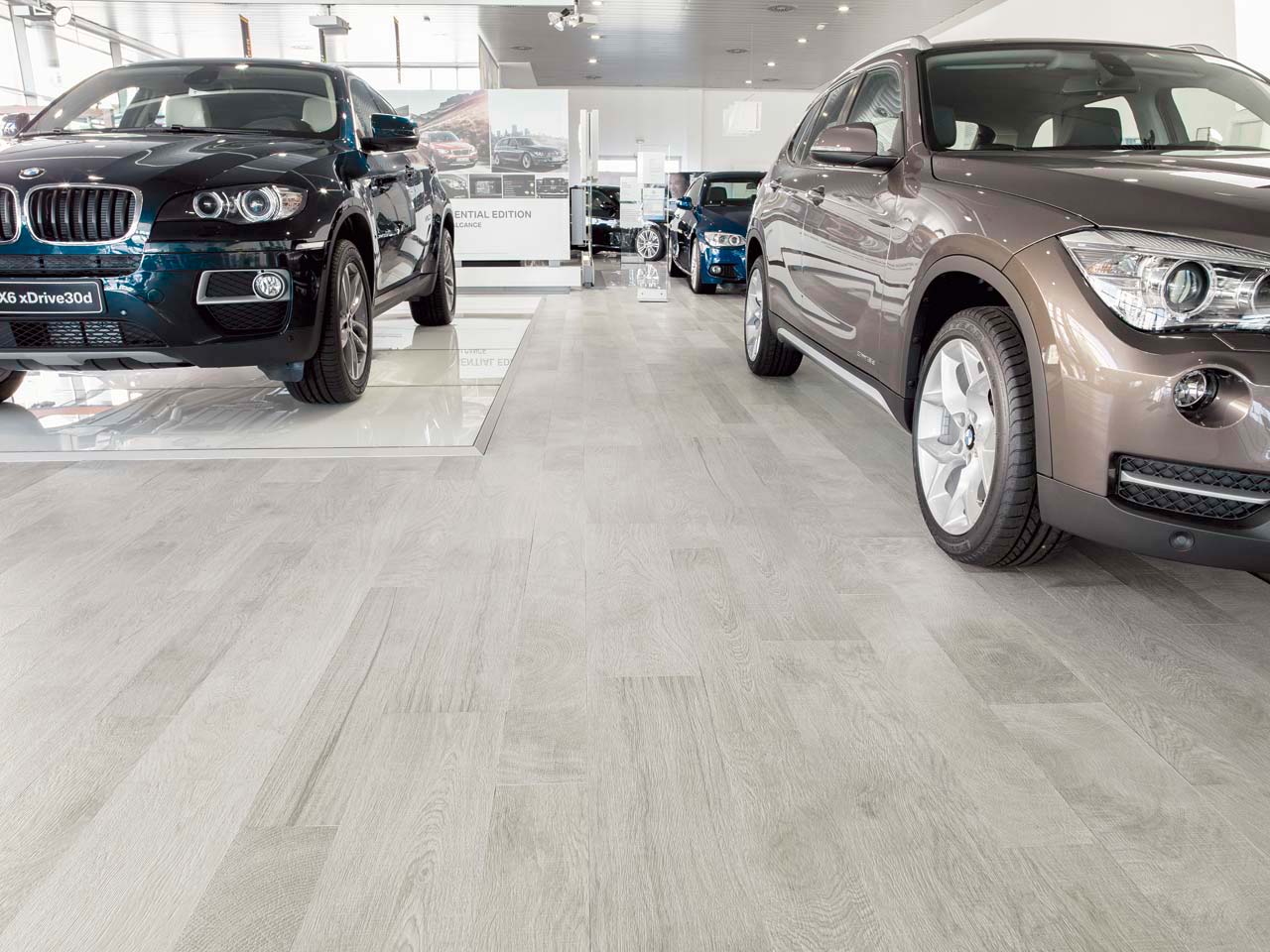 Inspiring collections
Par-Ker offers a unique collection of wood effect tiles, with a range of styles (in various sizes and colours) united in their ability to emulate the beauty and warmth of natural wood.
Imbued with personality and character, the Par-Ker collection painstakingly reproduces the knots, grain and fibres that are intrinsic components of wood, onto a ceramic surface. Par-Ker transforms a range of settings with a variety of saw cuts and traditional handcrafted wood treatments, introducing a wonderful woodland-like aesthetic to contemporary, urban spaces. With Par-Ker, '[n]ew meets old in a blend of natural sophistication.'