Who's ready for Valentine's Day?! We at Decoist love checking out the latest DIY projects from our favorite design blogs, and this year does not disappoint when it comes to Valentine's Day crafts! Whether you're looking to decorate your home for "Heart Day", create eye-catching valentines for your nearest and dearest, or throw a festive party to celebrate the love and friendship in your life, read on for the ultimate Valentine's Day DIY project roundup…
Valentine's Day Decor
Let's start with the decor! Pre-cut hearts and holographic alphabet stickers make this Holographic Conversation Heart Banner from A Bubbly Life super easy to create. Plus, it can pack a powerful punch when you hang it on a wall or drape it across the mantel: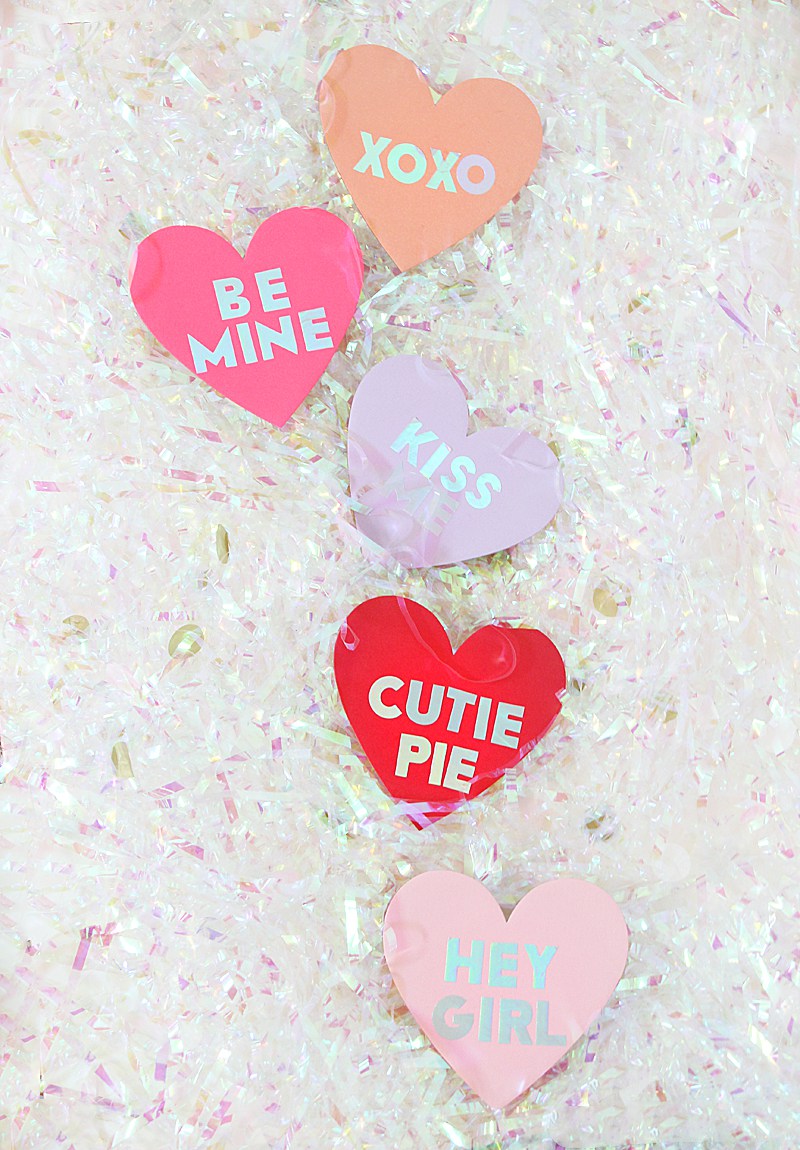 Also from A Bubbly Life is this DIY Heart Paint Splatter Balloon project, which take metallic balloons to a new level with the help of watered-down paint. Get ready to flick that paintbrush!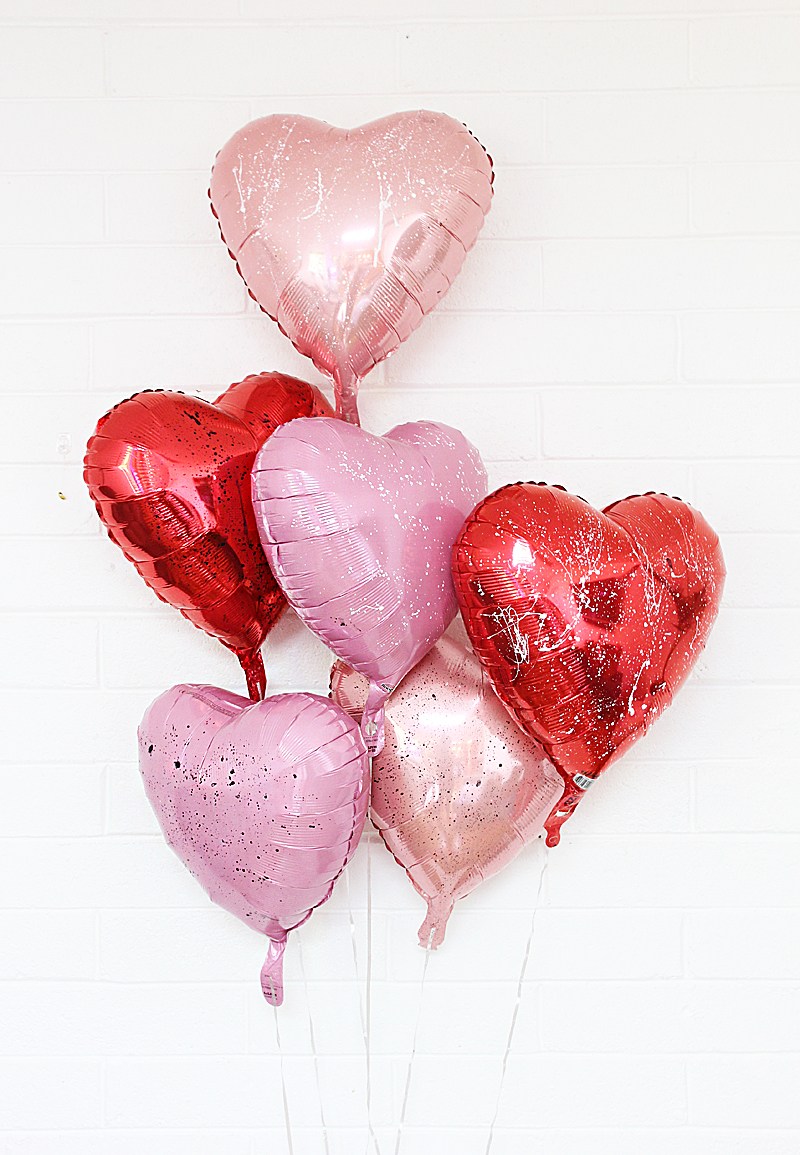 This DIY Color-Glazed Stacked Vase from Sugar & Cloth is the perfect receptacle for holding bouquets throughout the month of February (and beyond):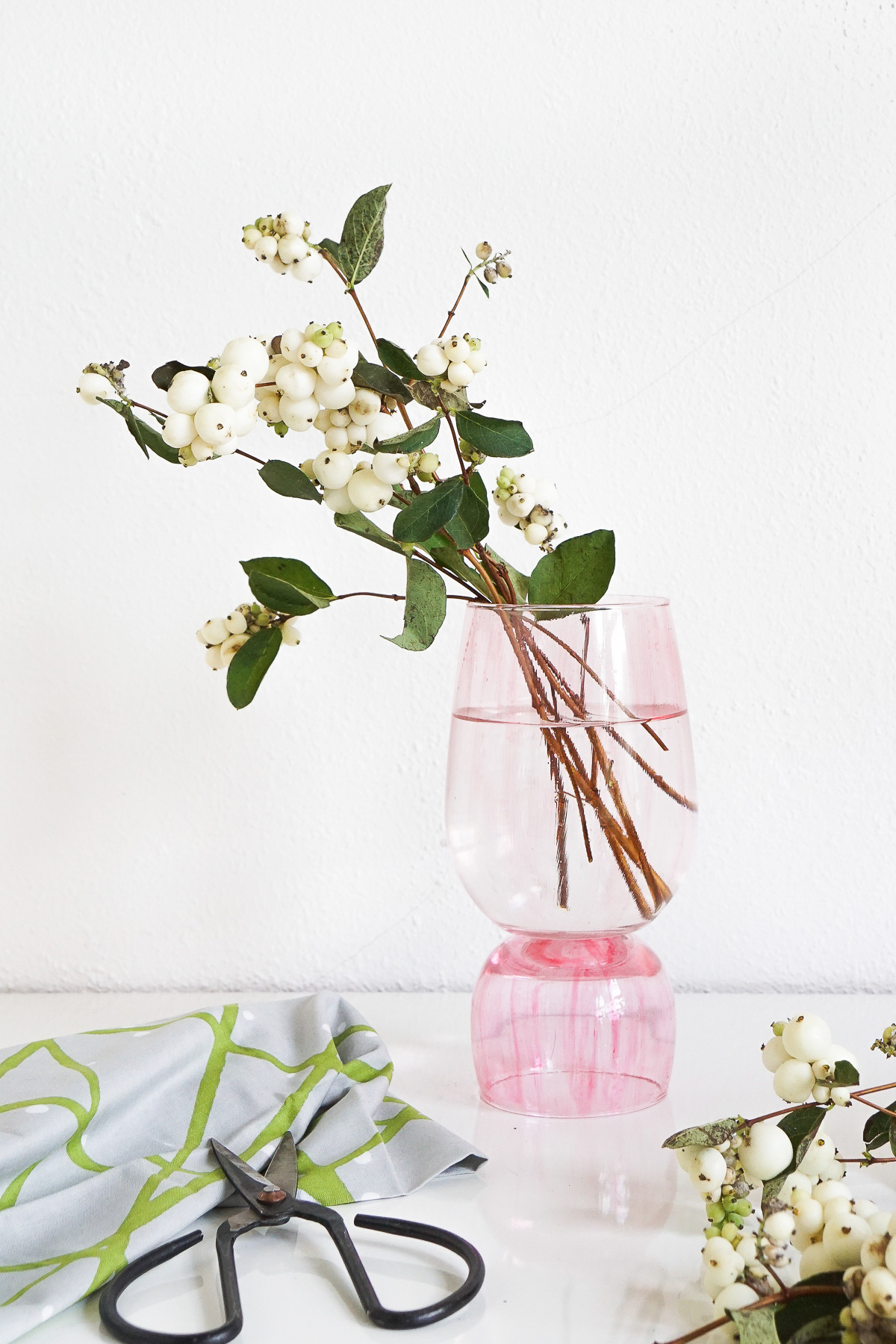 Speaking of blooms and greenery, if you're looking for floral ideas for Heart Day, you can find a LOT of inspiration in the images featured on wedding blogs. How's this blush table runner with scattered leaves for a romantic Valentine's Day dinner accent? Featured at Ruffled, the table concept presents a decadent yet classic look that fits this holiday of love to a t! [photo by Scarlet O'Neill]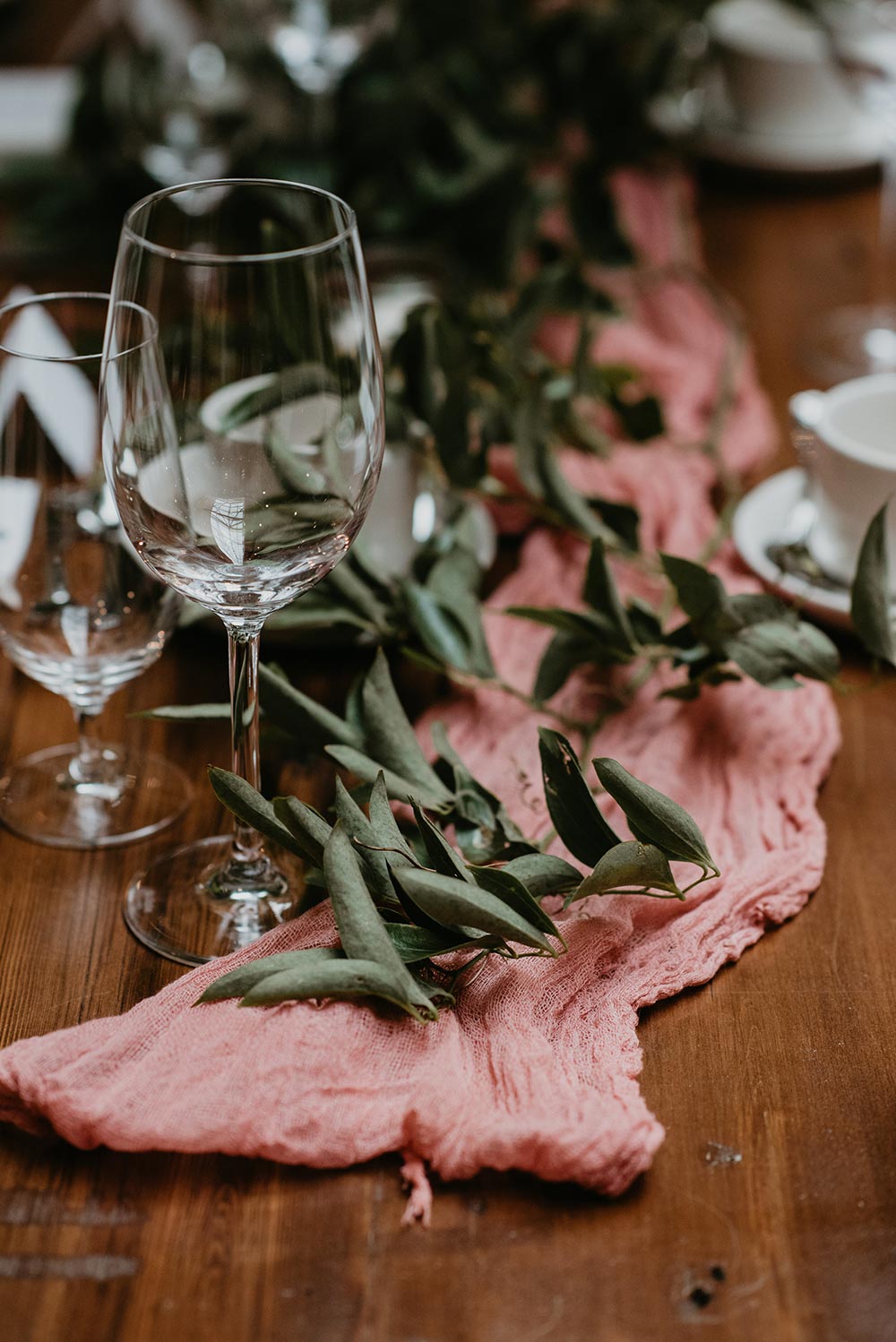 DIY Valentines
Feeling crafty? Let your creativity rain down on the ones you love. Can you imagine opening a box of these Valentine's Arrow Heart Donuts on heart day?! Or better yet, experience the joy of gifting them to your best pals with the help of this handy tutorial from Aww Sam.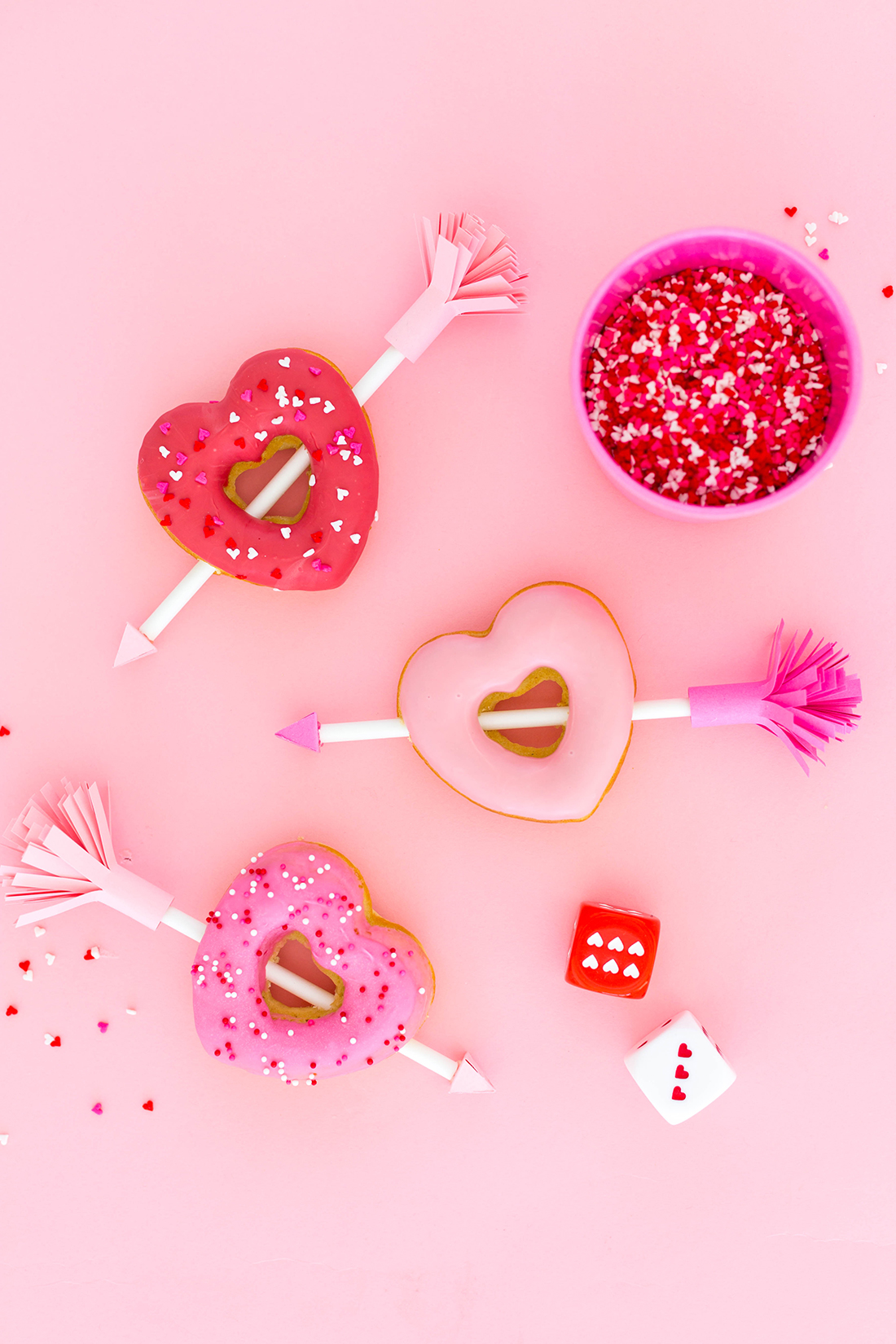 Thanks to some free printables and amazing gifts that are on sale at Studio DIY for $1 (yes, $1!!!), you too can treat your nearest and dearest to these DIY Dollar Valentines. And your giftees will have no idea that you only spent $1!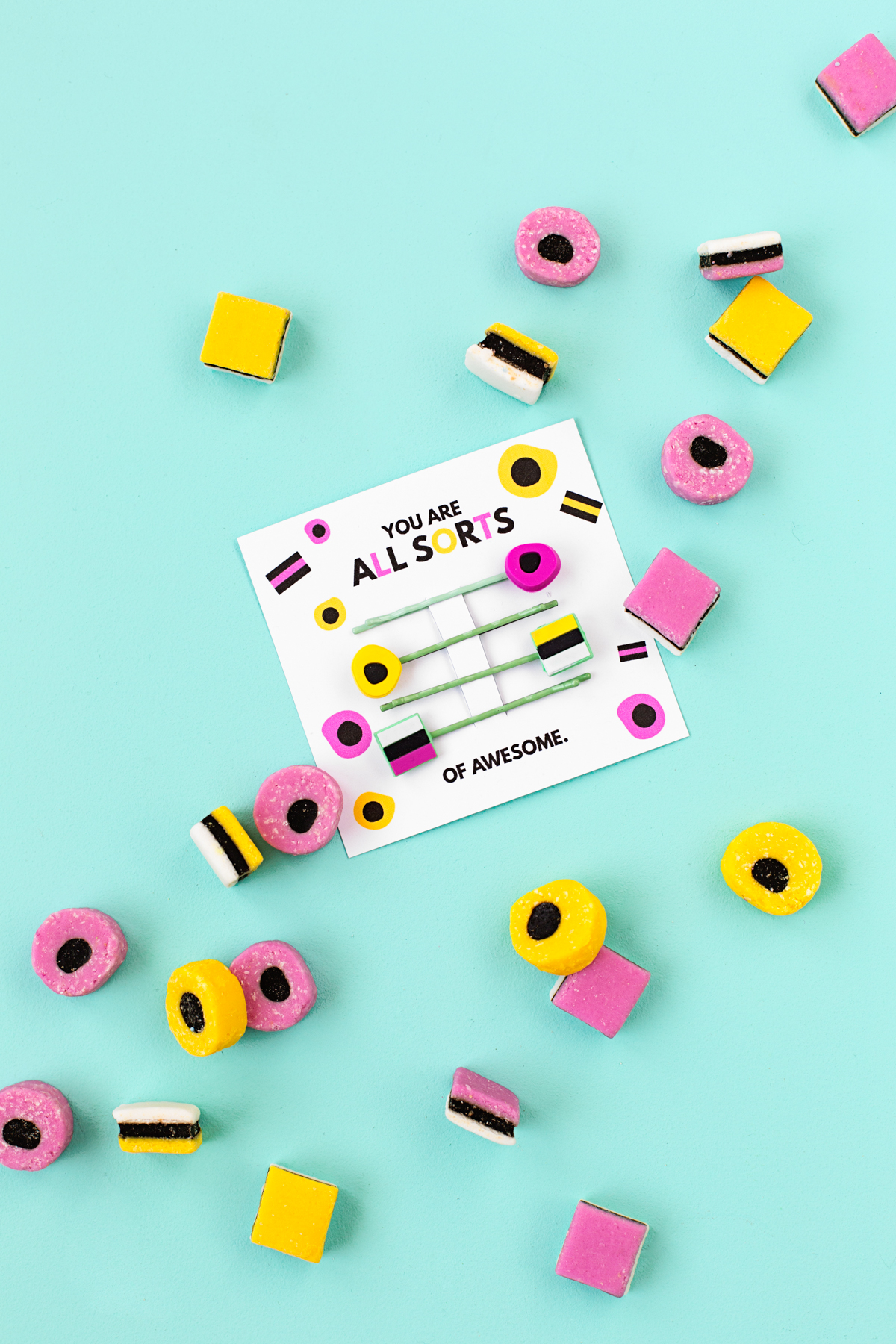 Speaking of dollar store valentines (which are great when you're treating a lot of people), Say Yes has created these fabulous I'd Chews You Valentines using bubble gum, baker's twine and catchy printables!
Also from Say Yes: Vellum Heart Pouches, which are perfectly punctuated with hot pink string. What will yours hold when you gift your Valentines?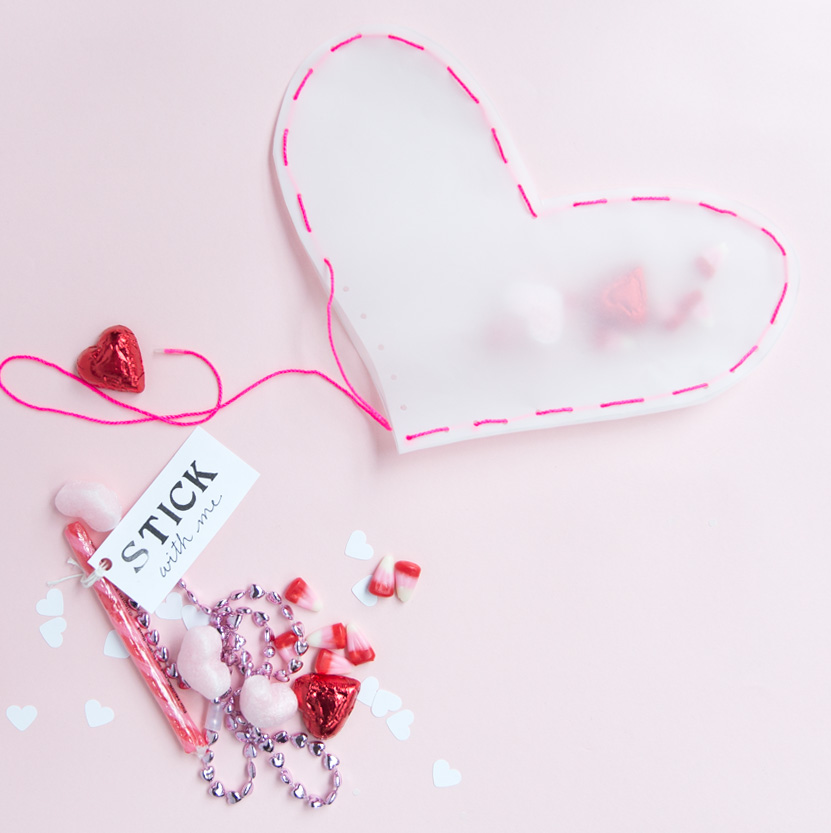 Love Palm Springs style?! These Palm Springs Valentines from Lovely Indeed are the perfect treat for design lovers. Use the free printables, add pool float and flamingo figurines, and you're set!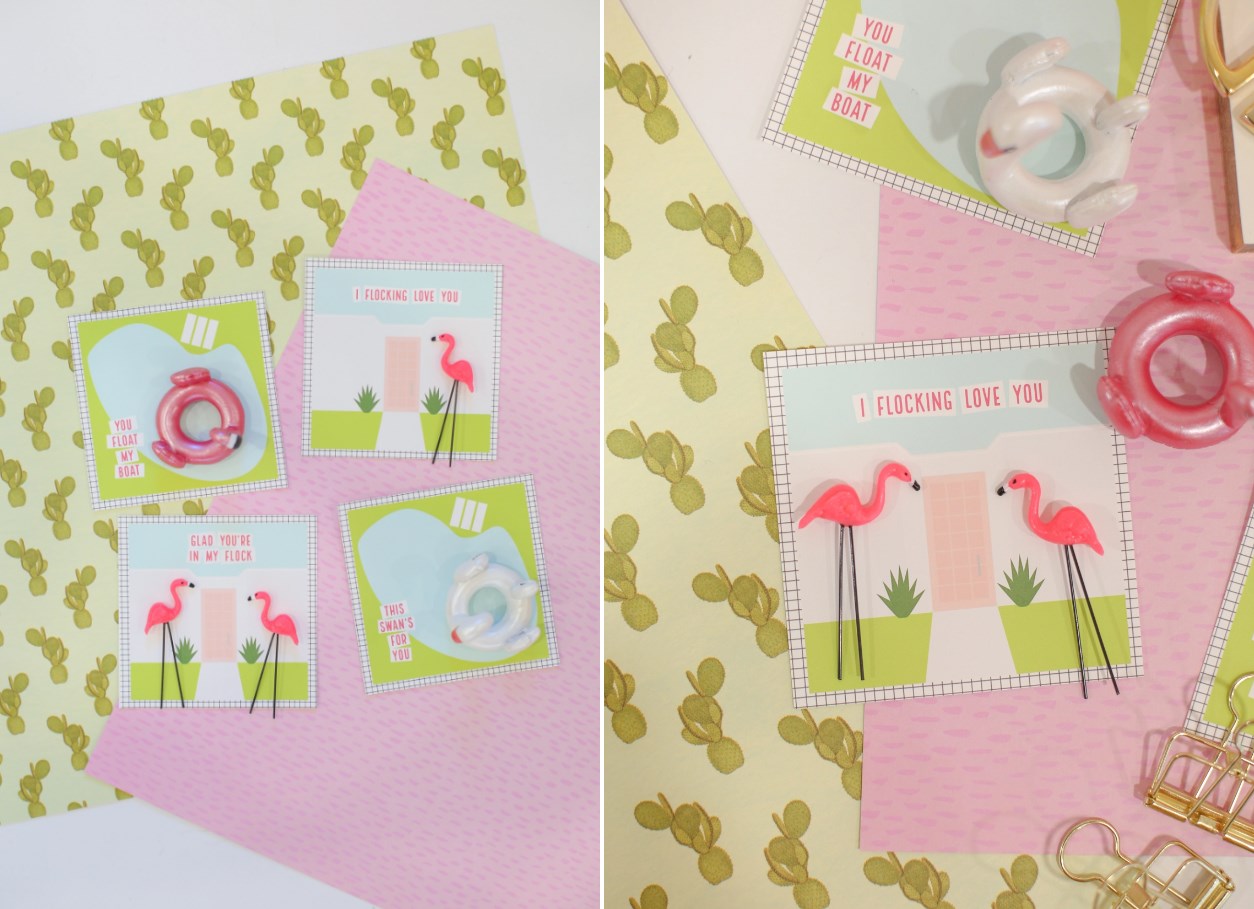 If you really want to go all out, these Paper Lipstick Valentines from The House That Lars Built are well worth the effort. Especially because they're filled with candy!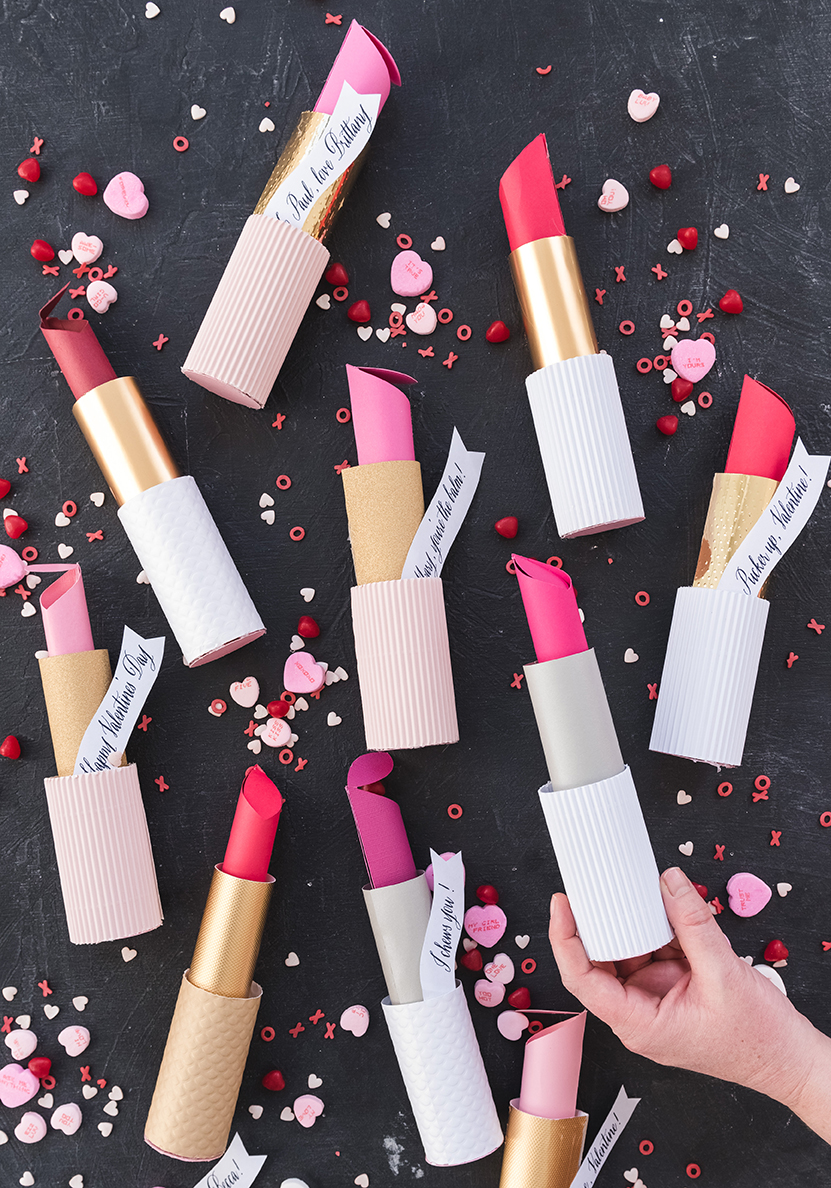 Last but not least, if you're looking for a place to stash all of your adorable valentines as they roll in, head on over to Alice & Lois, who offer a collection of DIY Valentine Card Box Ideas, including this ultra-cute cactus box. This project is a perfect one to enjoy with your kids: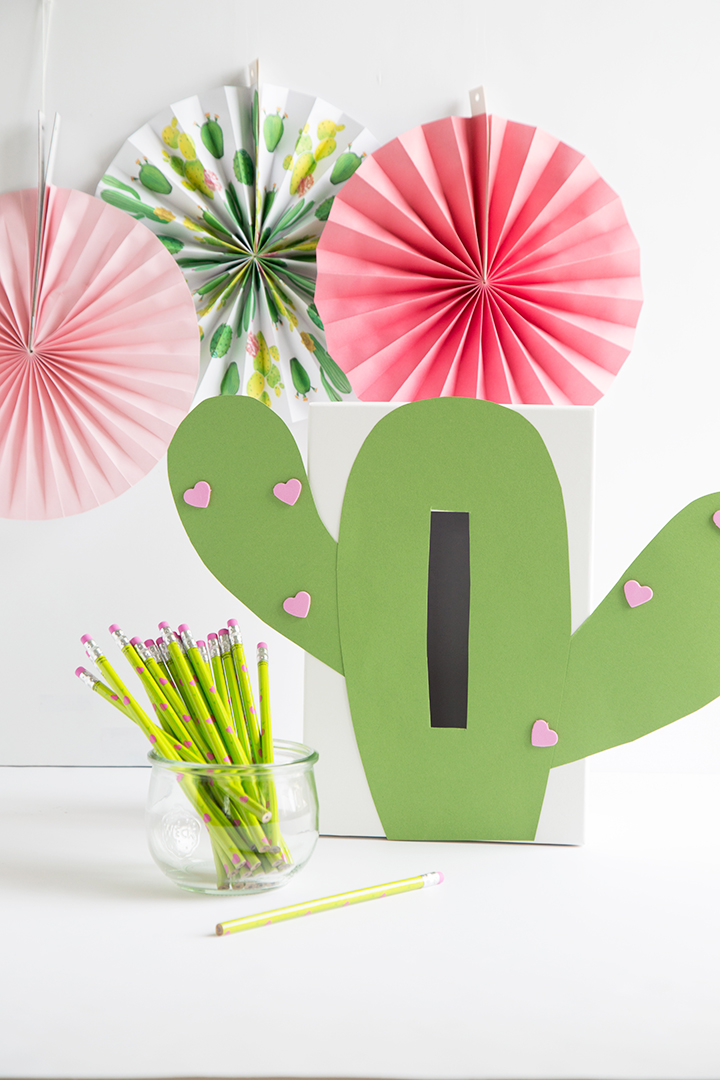 Valentine's Day Party Ideas
When it comes to Valentine's Day parties, there are many directions you can take the decor! Modern? Classic? A mix of the two?! We were enchanted with this lovely party from Francois et Moi. Decor selections like party fans in red and coral (shown below) created such a festive look: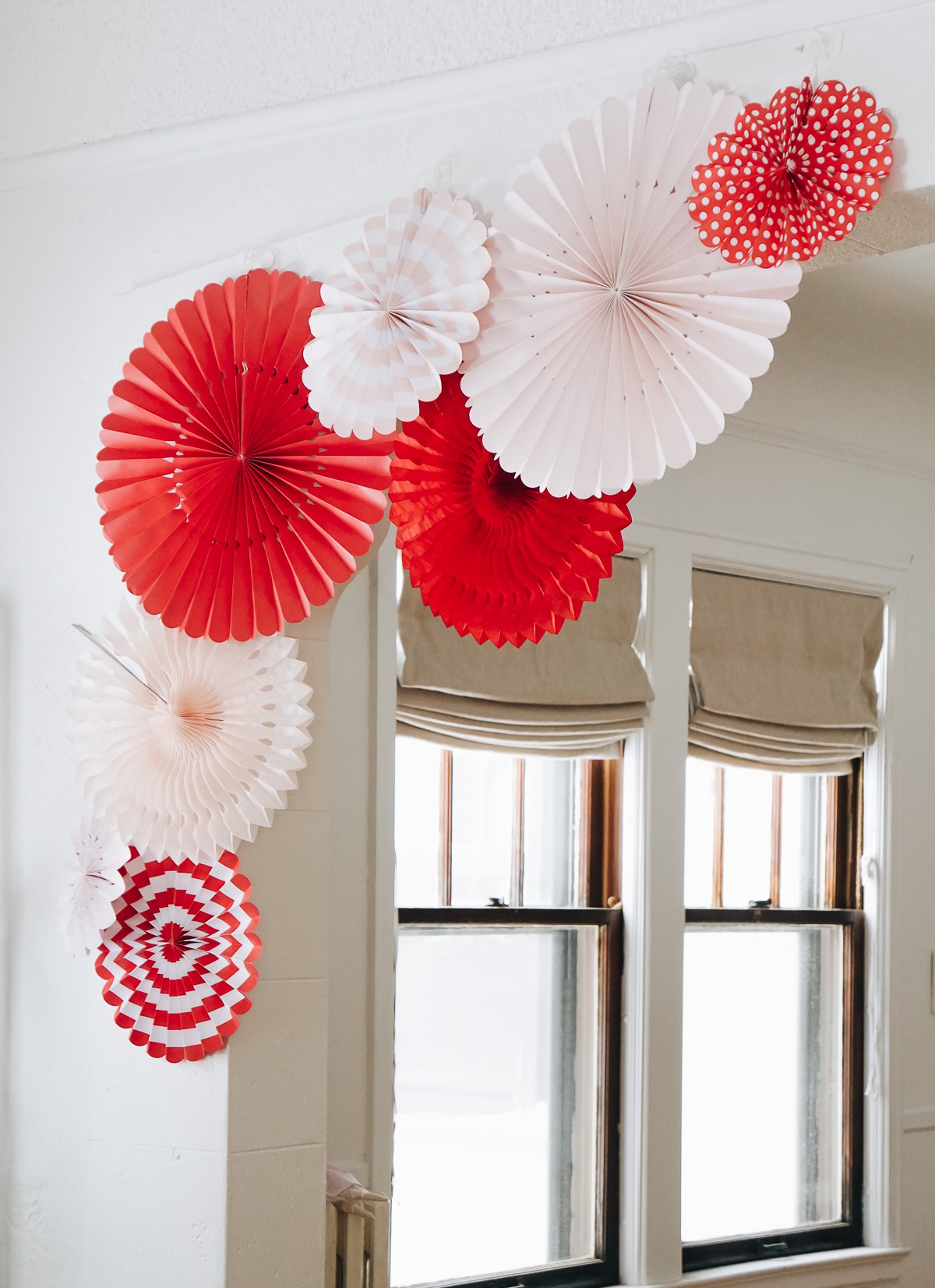 Special details like Smiling Heart Napkins from the Oh Happy Day Party Shop served as sweet, personality-packed accents. Isn't it interesting how one small touch can make such a big difference?! Don't forget to head on over to Francois et Moi for all the details, including easy party food suggestions!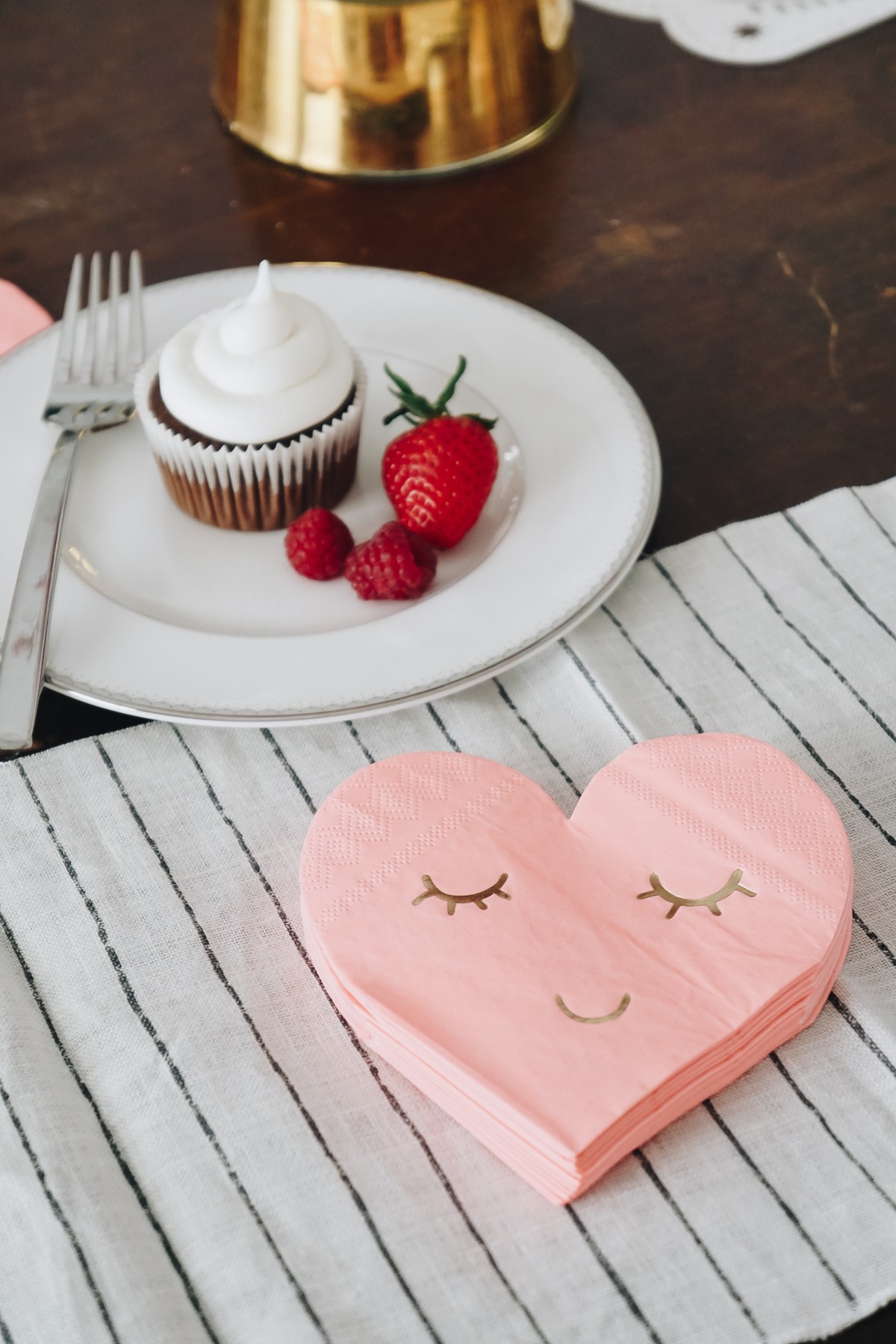 While decorating is a DIY endeavor in itself, here are a few DIY projects that will enhance the festivity of your fete, starting with these Gingerbread Heart Houses from Lovely Indeed. Whip up a couple in advance and use them as decoration, then offer this activity to your guests as a fun party pastime: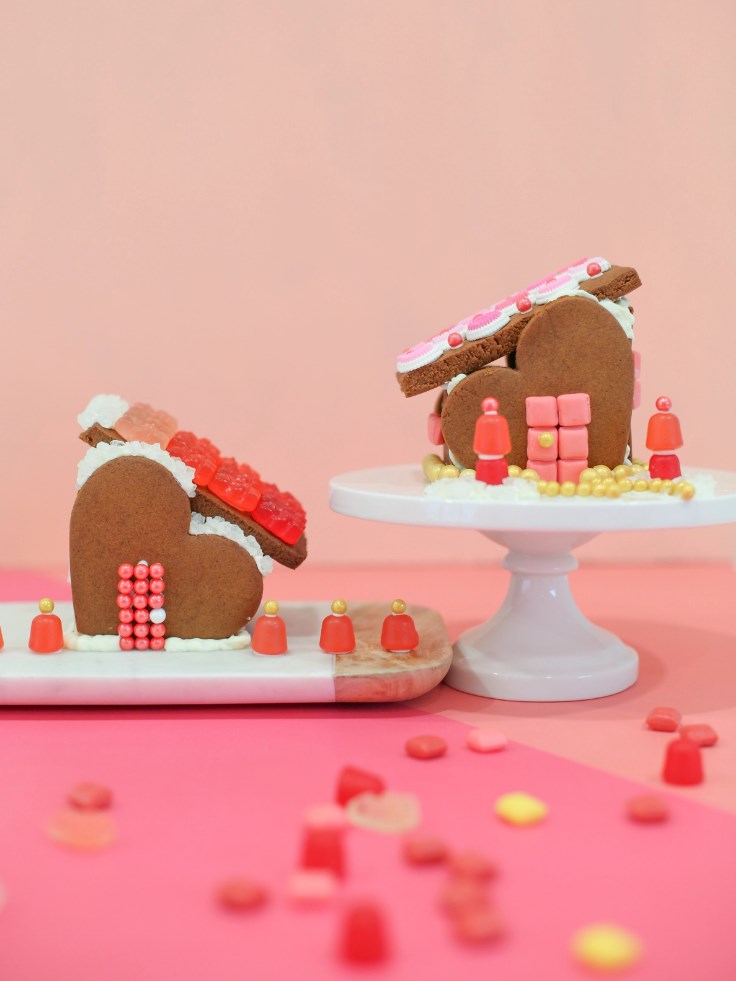 Serve up some hot chocolate and top it with these Pucker Up Marshmallow Lips from A Subtle Revelry! Bonus points if your hot chocolate is pink and you dip the rim of your cup in sprinkles…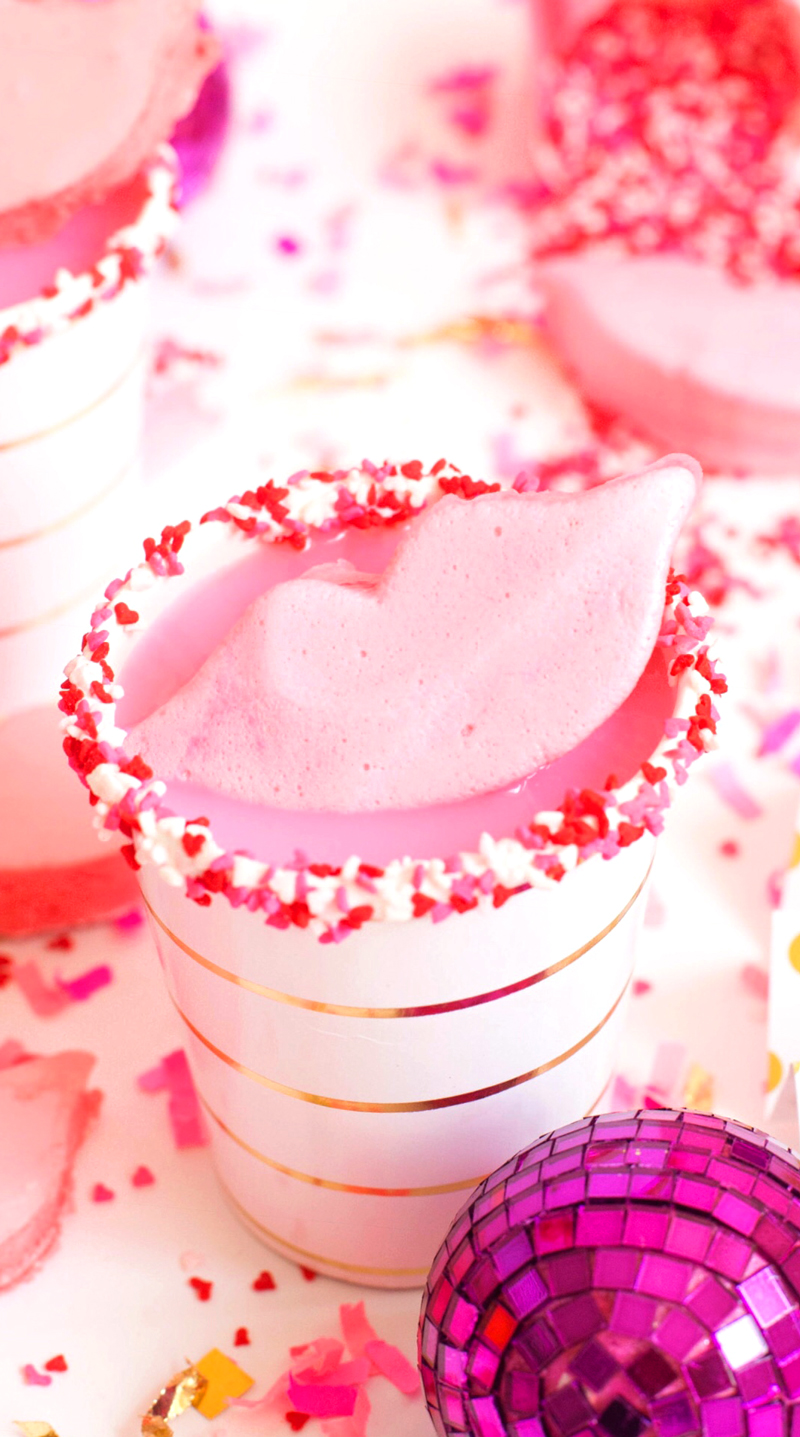 Keep the "pucker up" theme going with a collection of Big Lips Party Blowers, also from A Subtle Revelry. Never has embellishing a standard, store-bought party blower been so easy!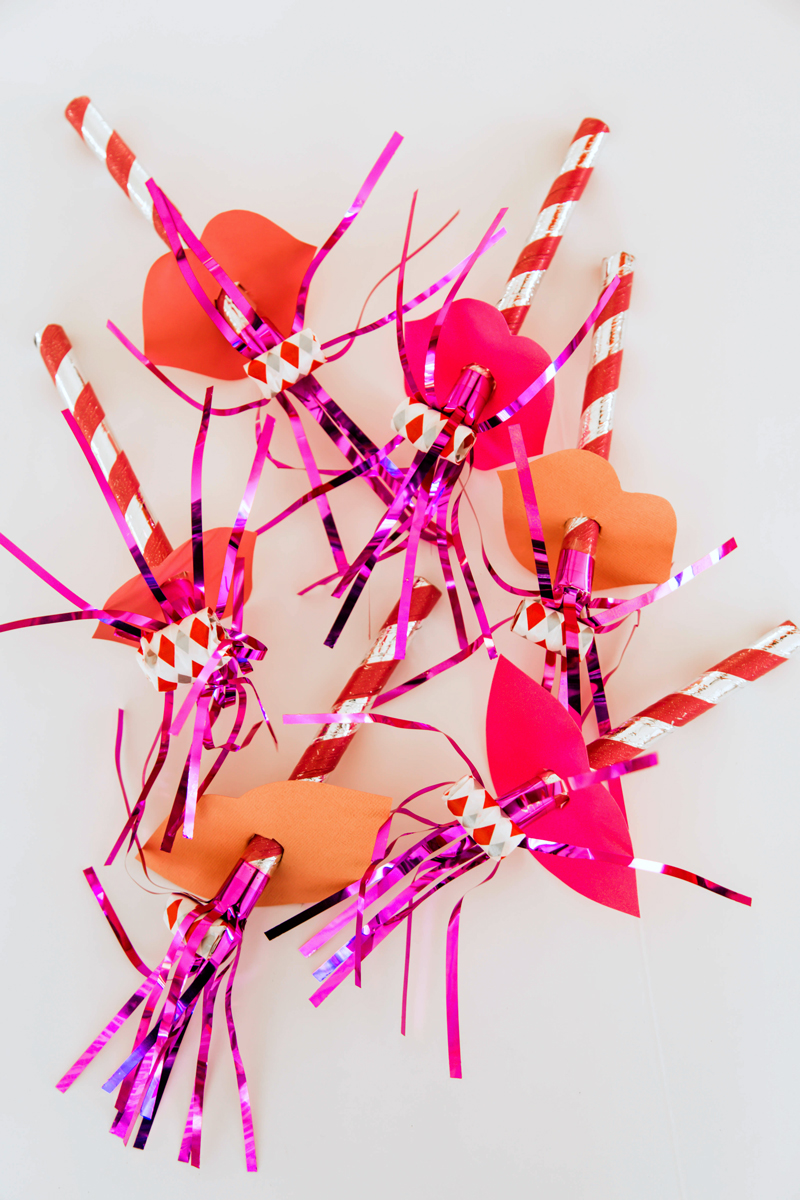 On a final note, be sure to check out Decoist's own Pastel Party post, which is filled with fun, easy-to-execute ideas, such as garnishing cocktails with cotton candy on the rim:
Wishing you and yours a deliciously sweet Valentine's Day filled with creativity!!!