Renovating homes and apartments that are well past their sell-by date not only is an economically smart option that benefits homeowners immensely, but it also helps in the reduction of waste material leading to a more sustainable living. Yet beyond these obvious perks, there lies a whole new benefit for those design aficionados who are constantly on the lookout for something new, innovative and exceptional. Nestled in the busy and vibrant city of São Paulo, Apartamento Jardins presents one such opportunity, as its restored and upgraded interior combines the charm of the 40s with industrial elements and modern ergonomics, all with amazing fluidity.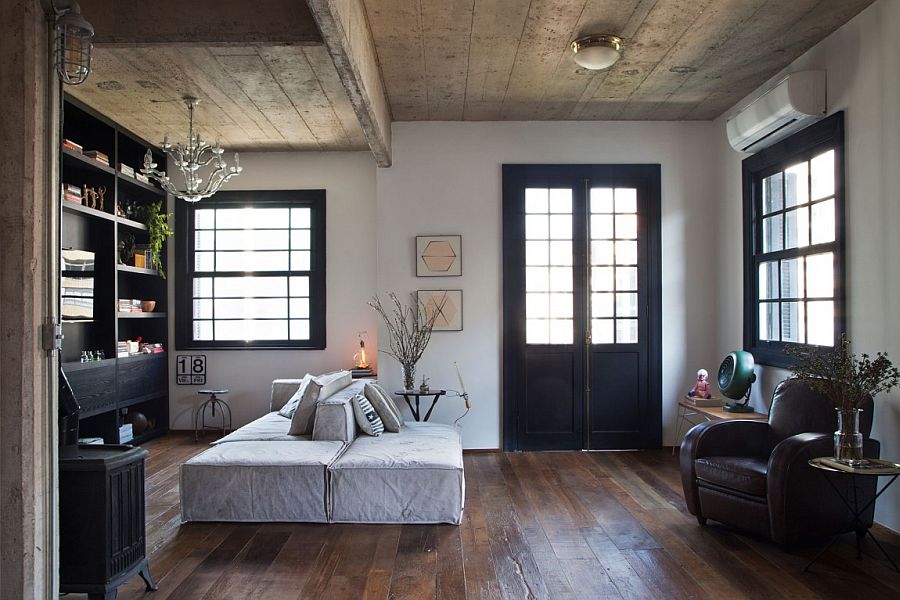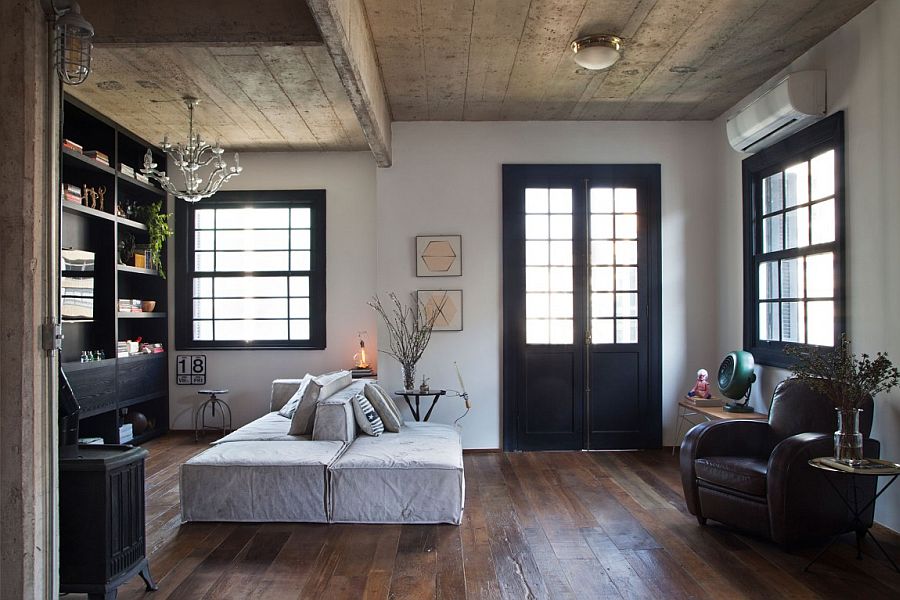 Designed by Tavares Duayer, the apartment's smart makeover was determined by the desire of the homeowner to preserve the original elements of the interior to the best possible extent. It is alongside these existing features that a new range of décor, accessories and artwork sits comfortably, with one style complementing the other in an effortless fashion. While space inside the apartment is limited, large windows with dark frames fashion a light-filled environment, even while anchoring the space. A large bookshelf in dark wood steals the show in the living room, with the lovely use of tiles delineating the kitchen elegantly.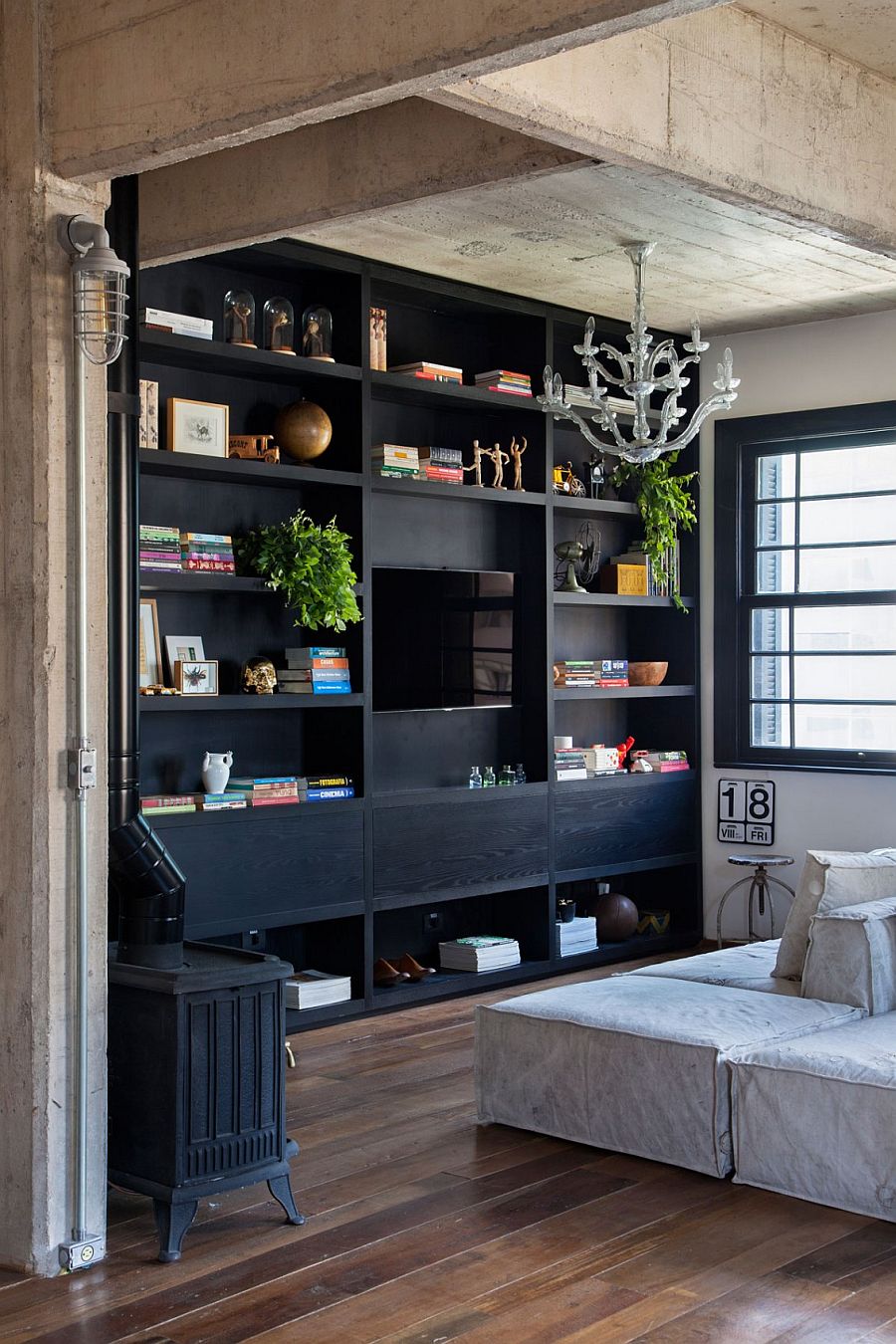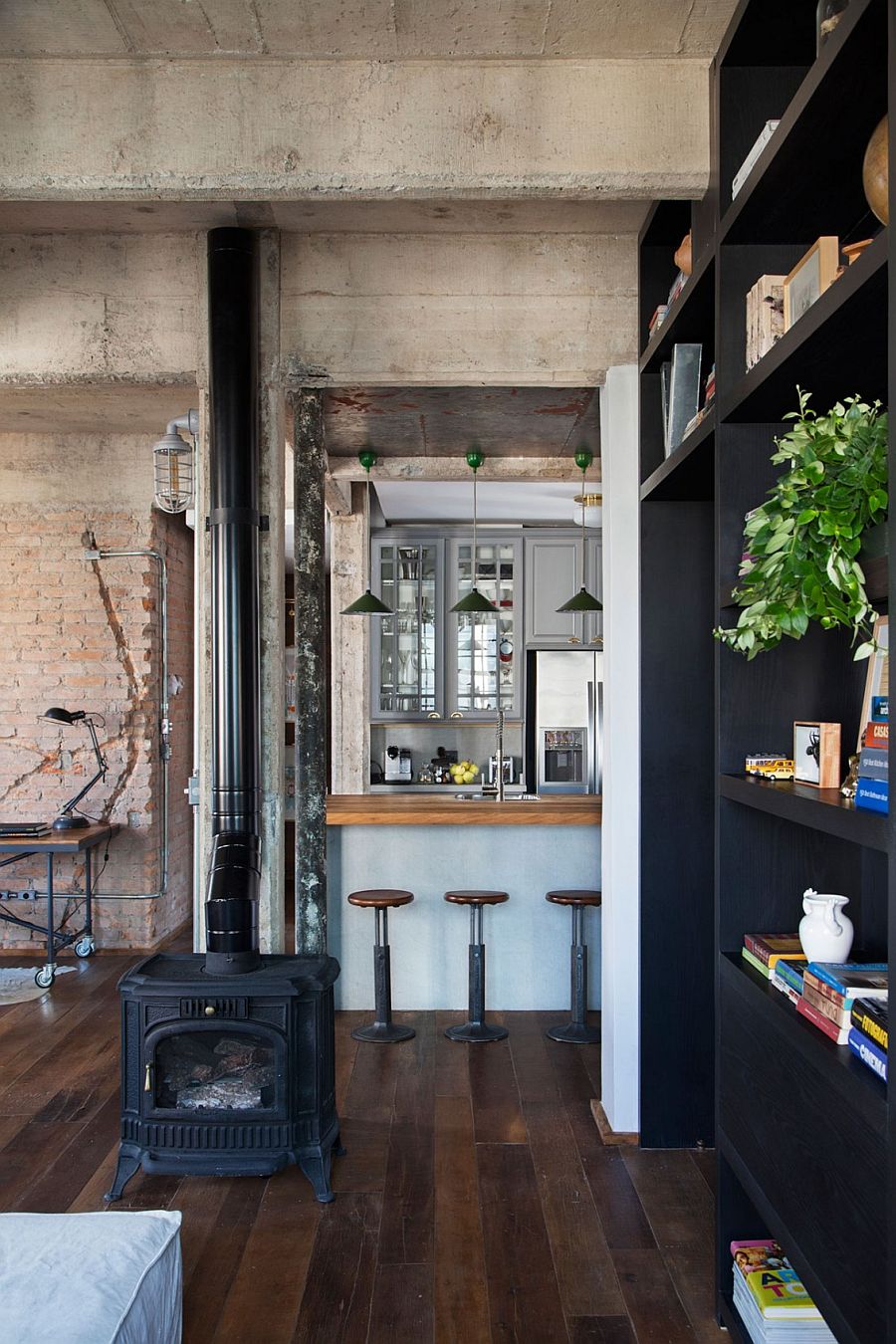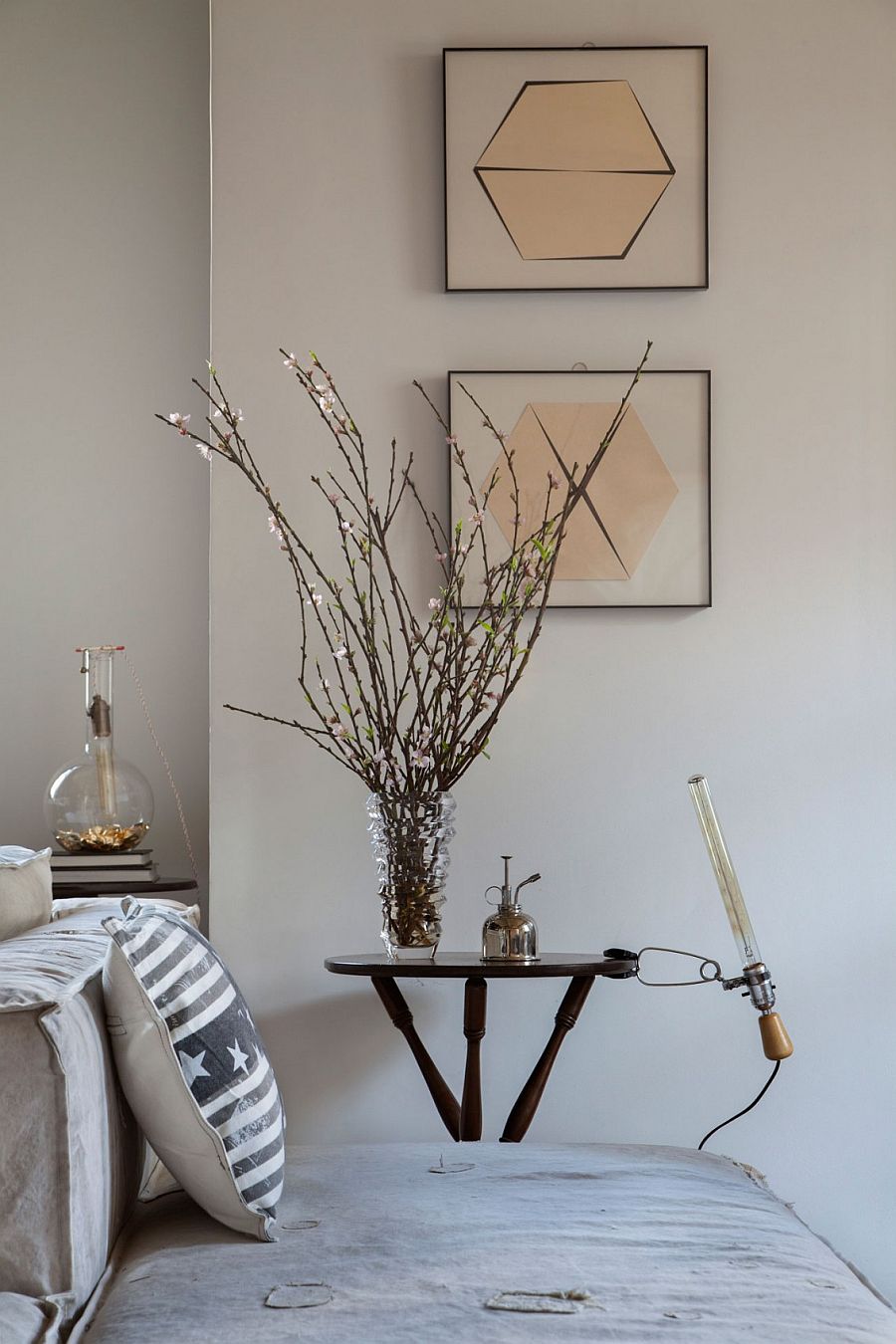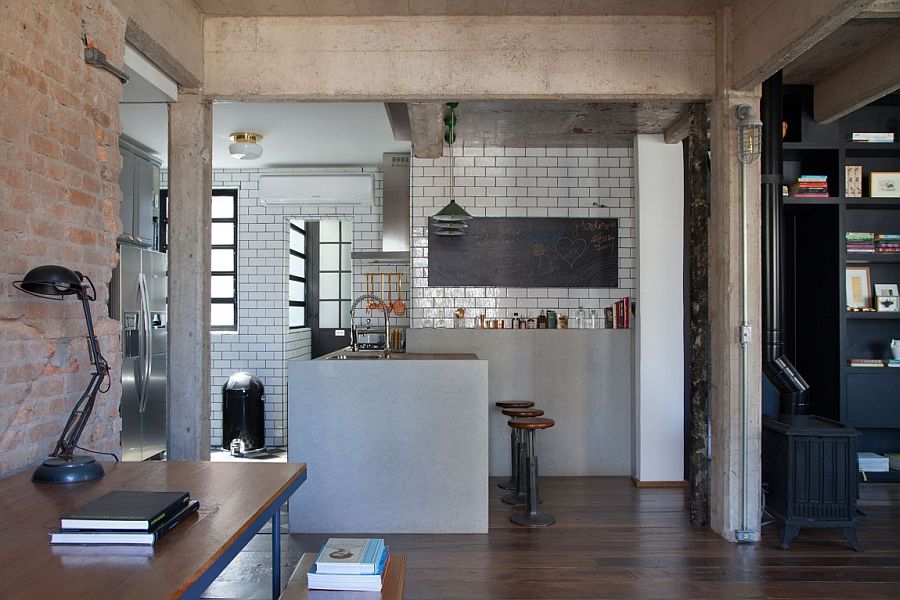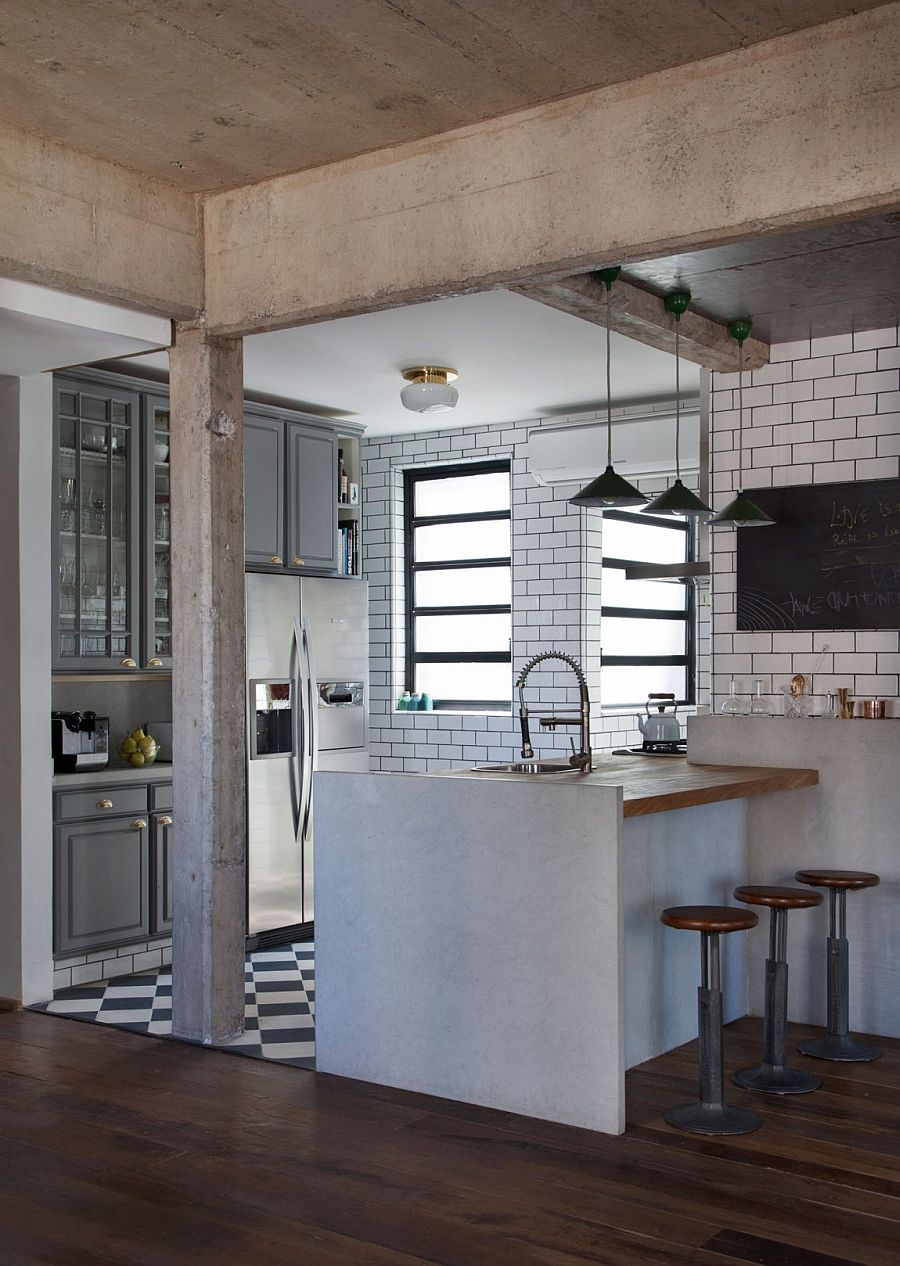 Exposed brick walls, concrete surfaces, duct pipes and metallic elements usher in an unmistakable industrial flavor that now acquires a more urbane sheen after the nifty revamp. Distressed finishes in the bedroom and antique and vintage finds complete an apartment where form and function are defined largely by its rich past. A perfect and fascinating alchemy of different eras! [Photography: MCA Estudio]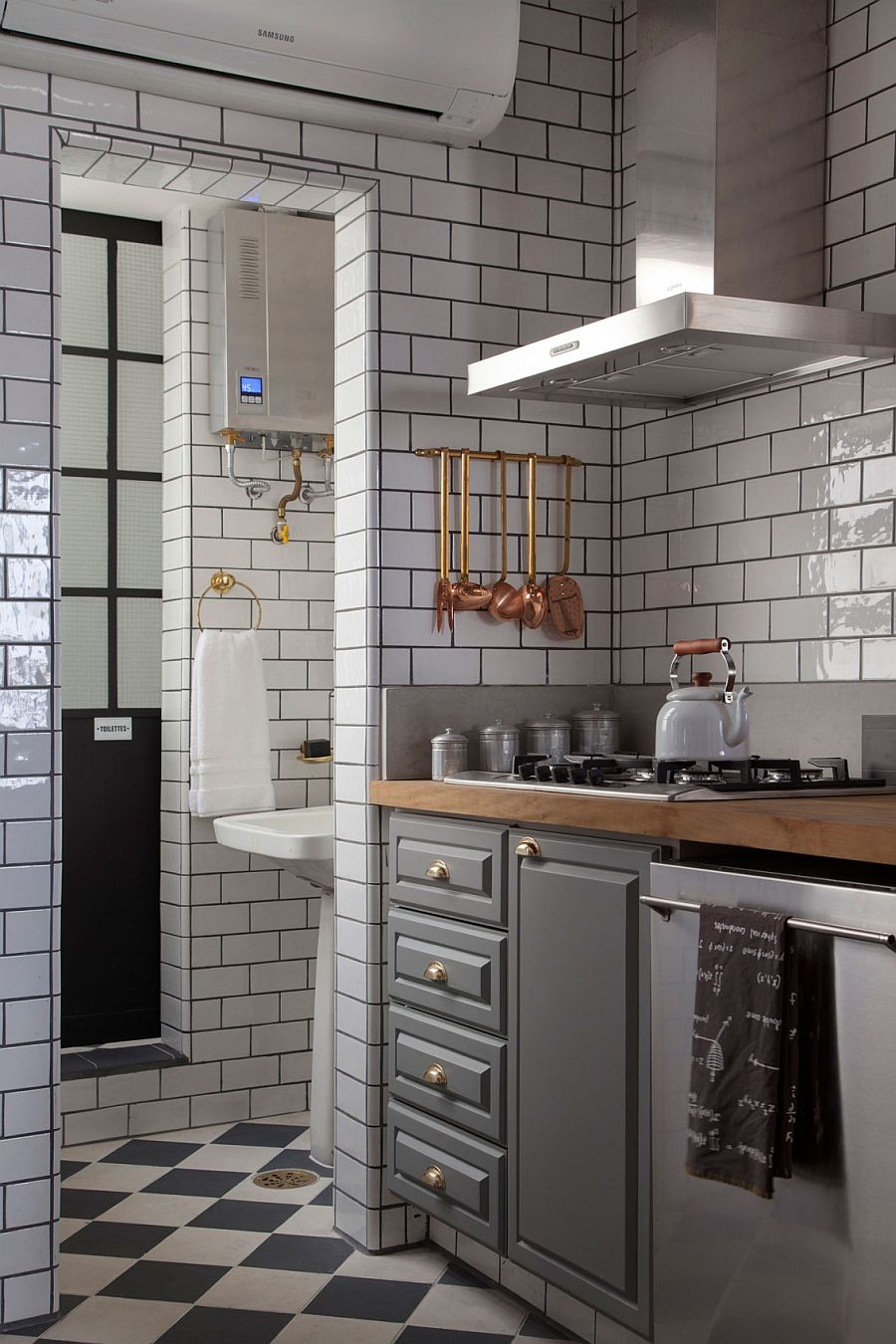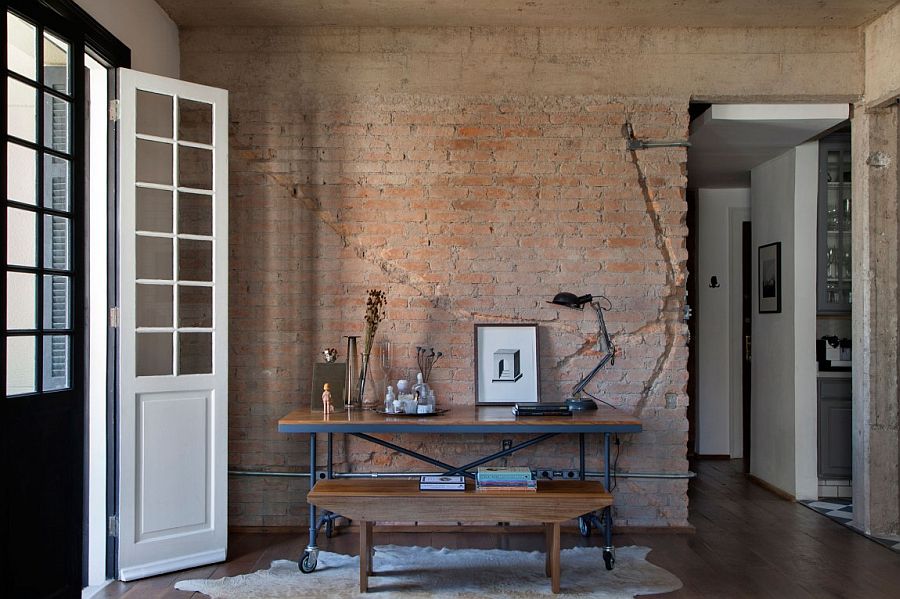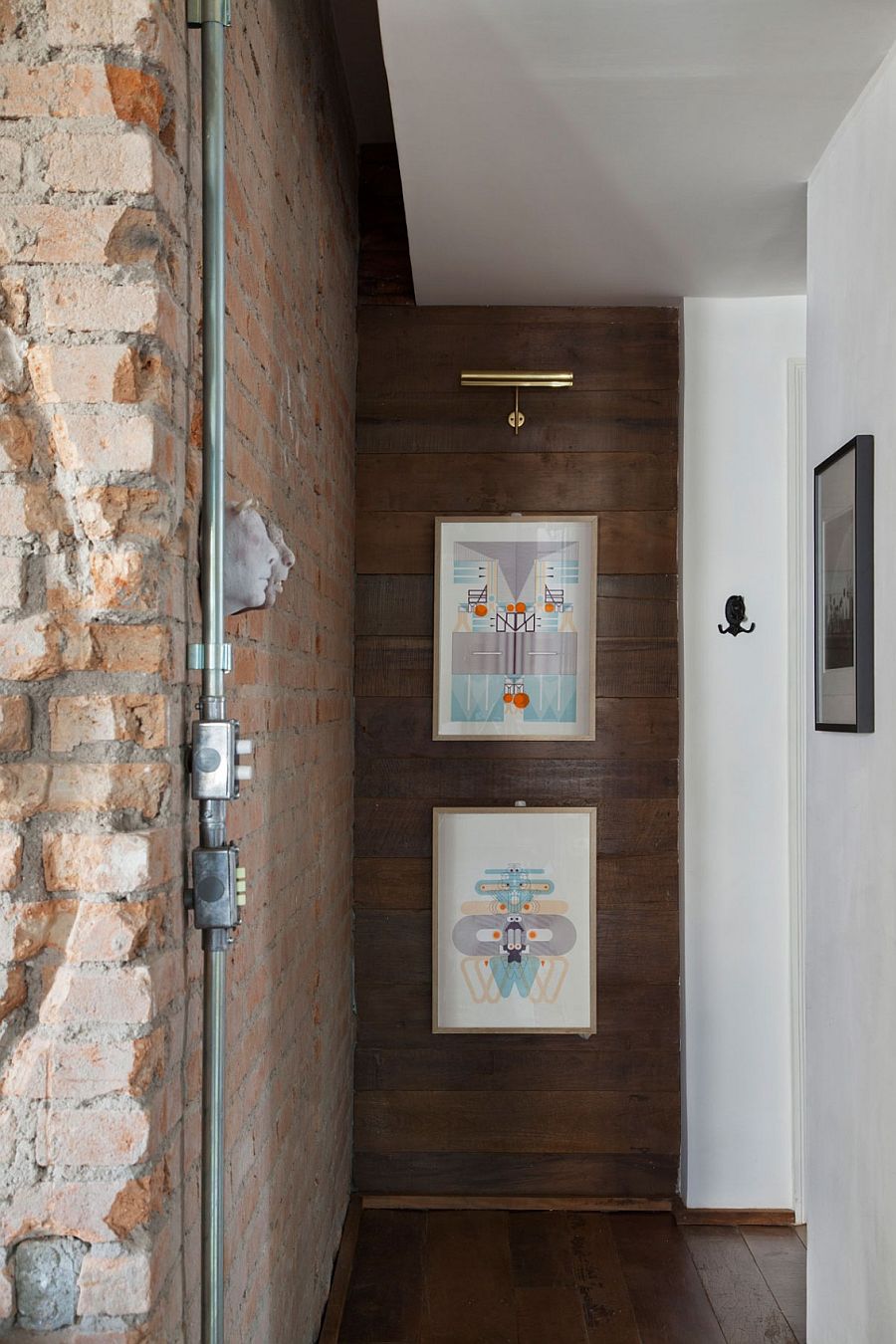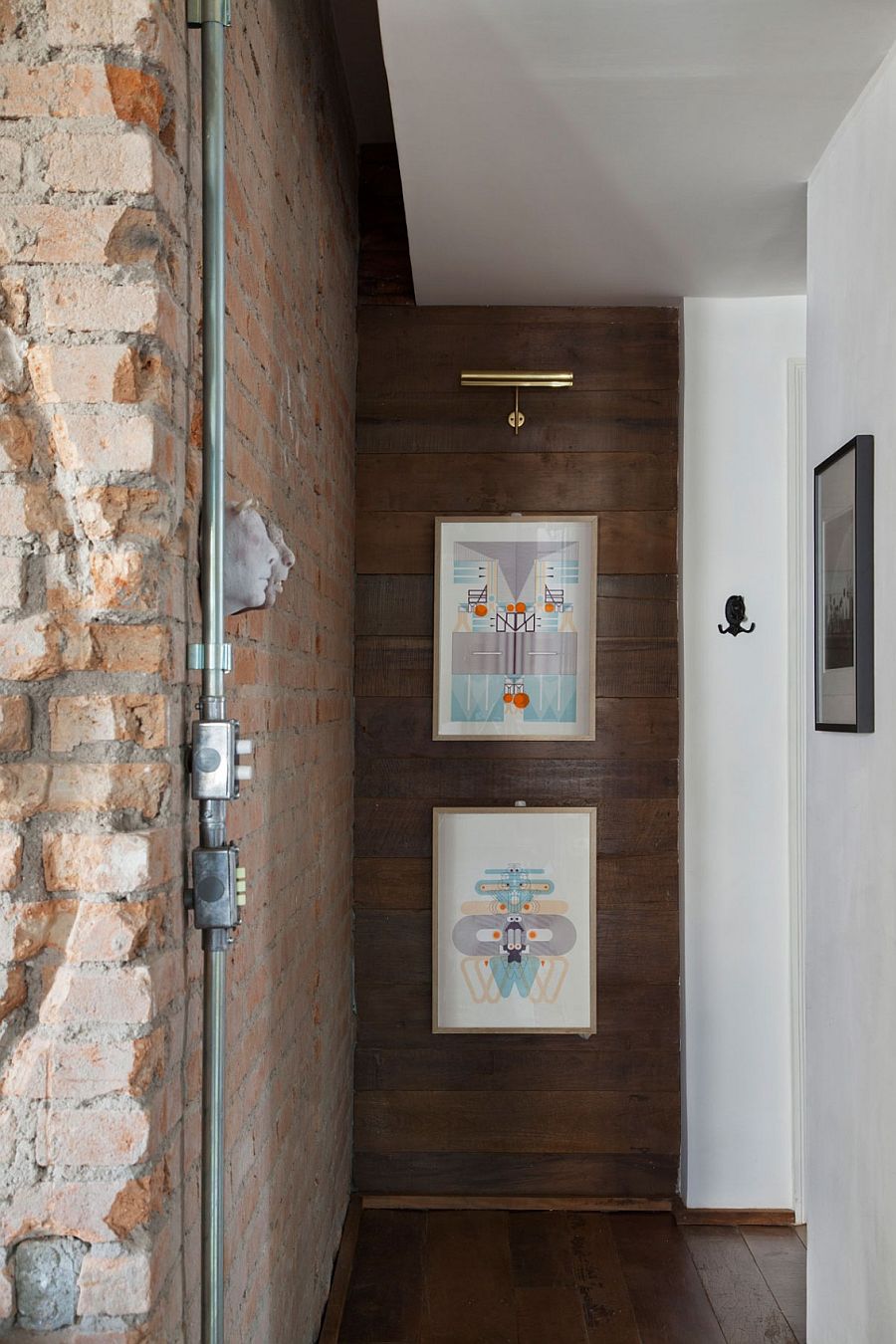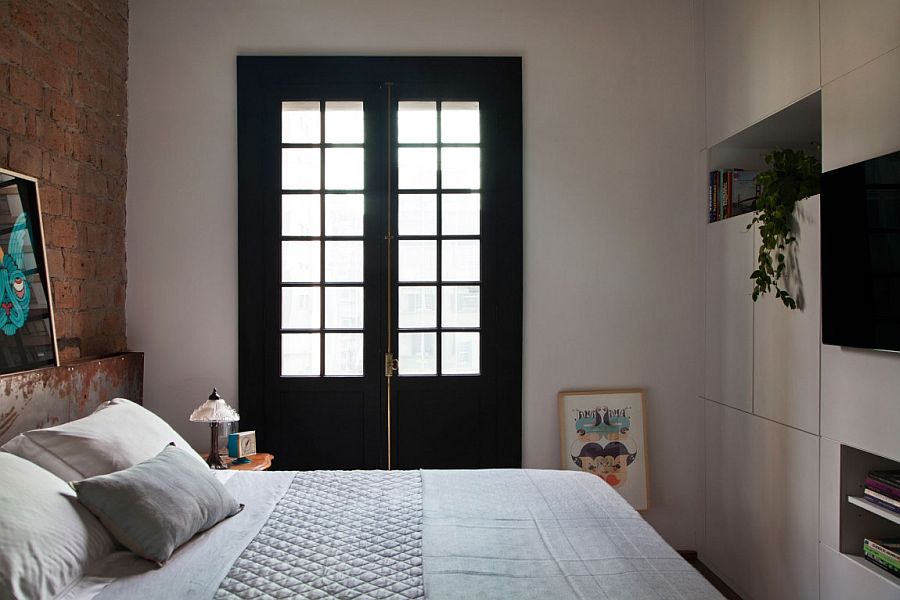 Liked the story? Share it with friends.