If you love contemporary homes and apartments with textural flair, geometric contrast and an ambiance that seems to be inspired by high-end hotels, this fabulous and polished residence in Moscow is the one for you! Visualized with plenty of urban flair and a dash of greenery by Buro 108, the gorgeous home welcomes you with a grand living area that is clad entirely in gray. There is undoubtedly a modern industrial feel to the Interior Project, with the outstanding lounge that contains an indoor plant and a round tree seat becoming the showstopper here.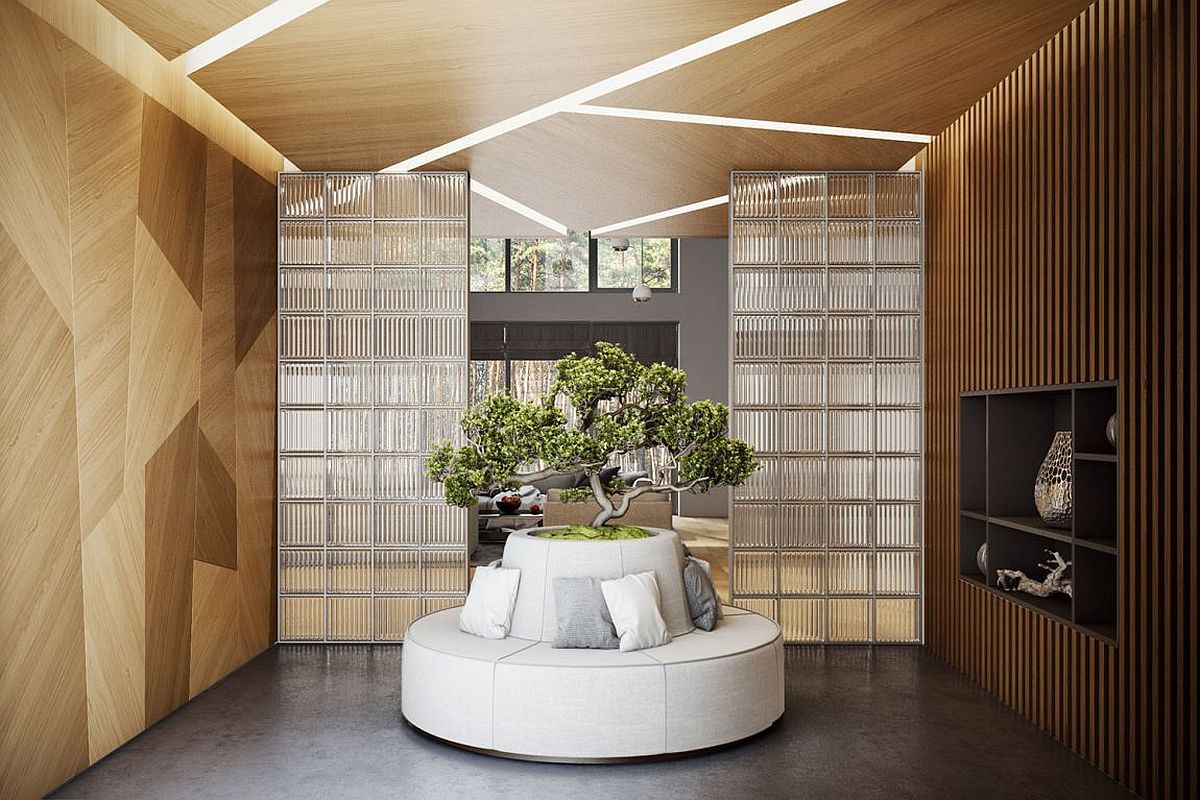 RELATED: 1890s Brooklyn Home with Brick Walls Gets a Modern Renovation
Despite its ultra-modern appeal, there is no lack of contrast both in terms of geometry and texture inside the home, with stylish wooden panels in the dining room and the home office bringing the walls and the ceiling alive. Translucent glass partitions act as separators between the different zones in the lower-level living area, with the double-height living space itself captivating you with its sophistication and understated class. Even here, it is wooden panels that draw your attention instantly as they shape a stunning feature wall that holds the giant flat screen.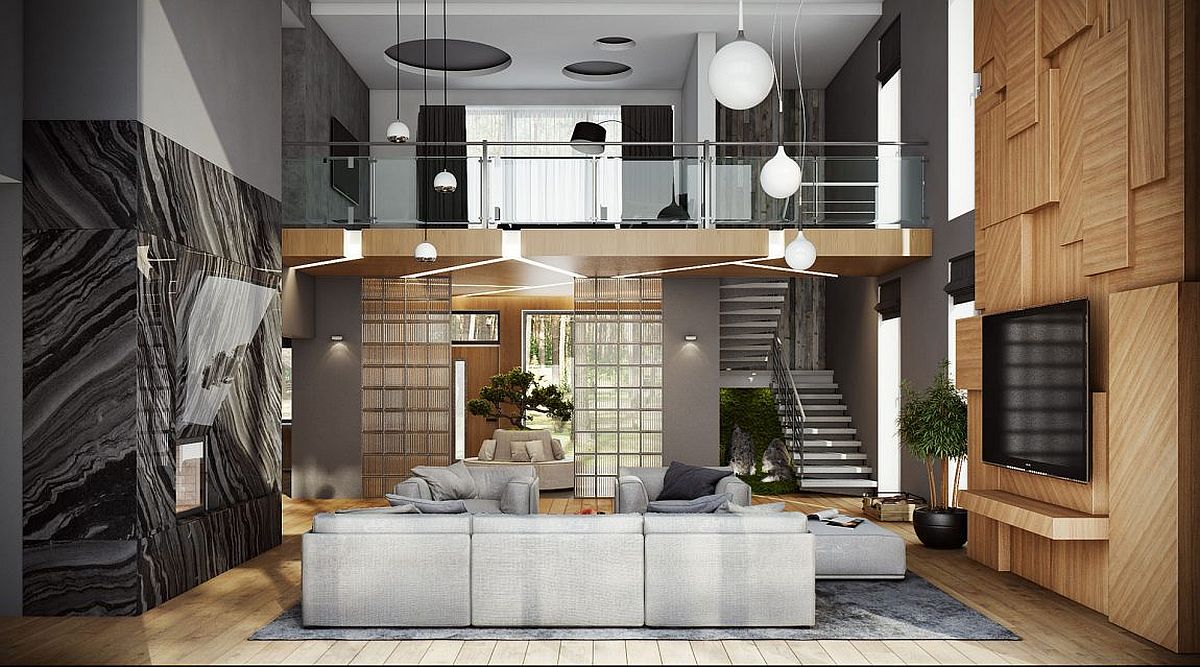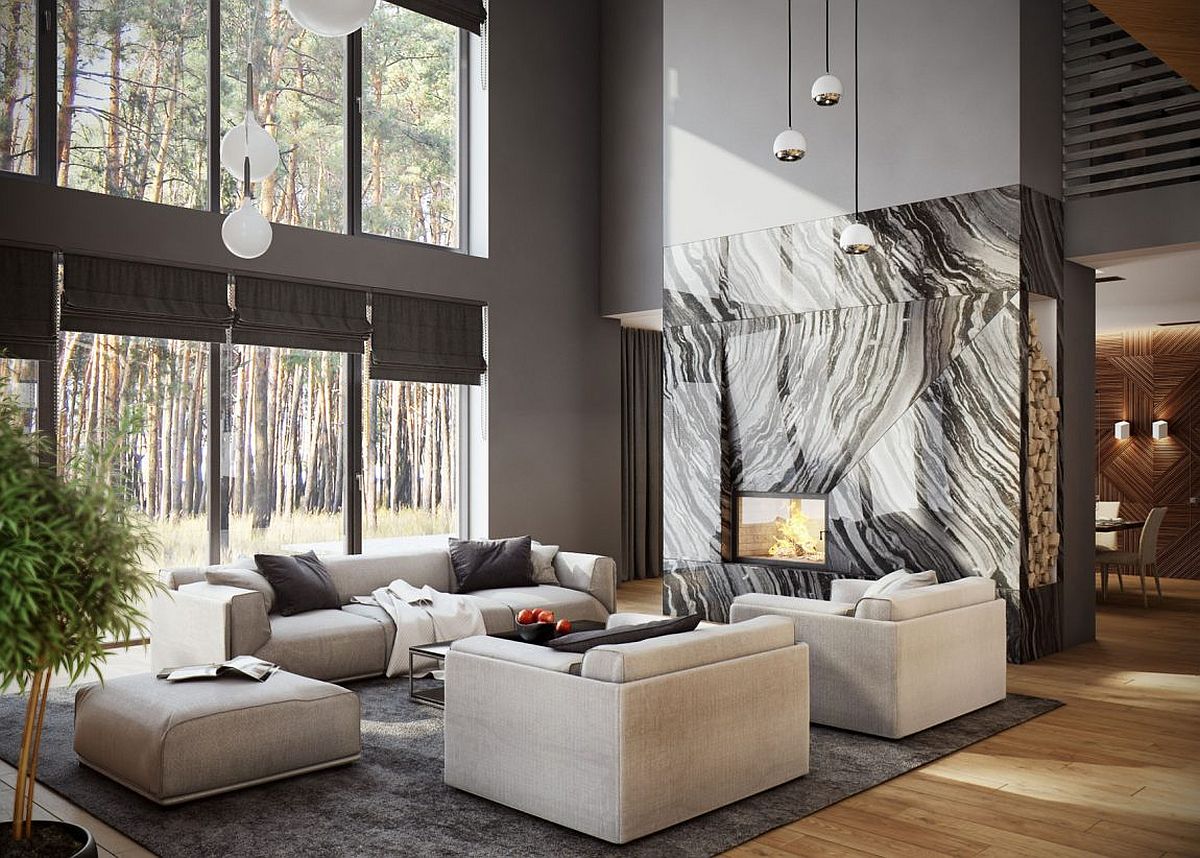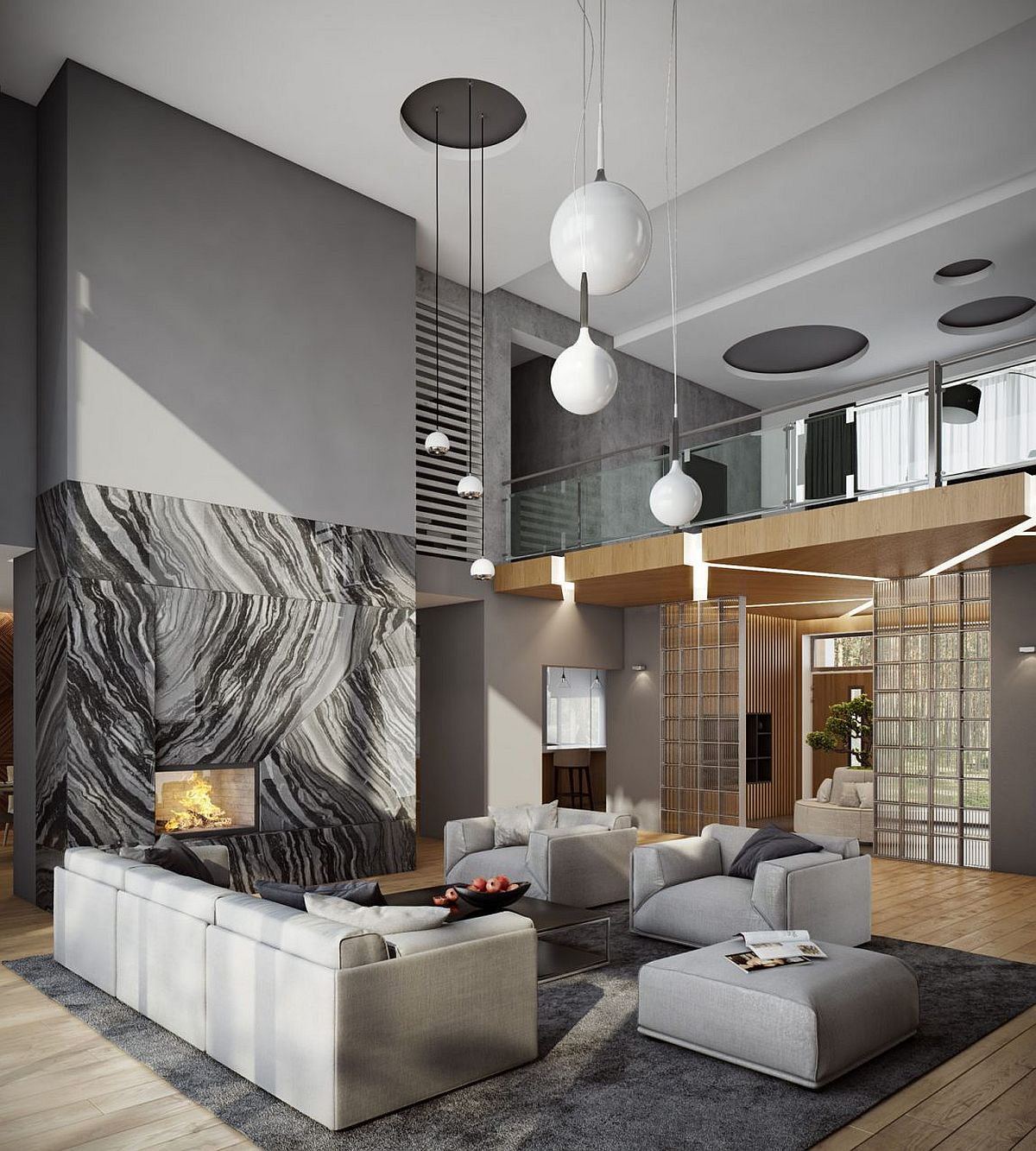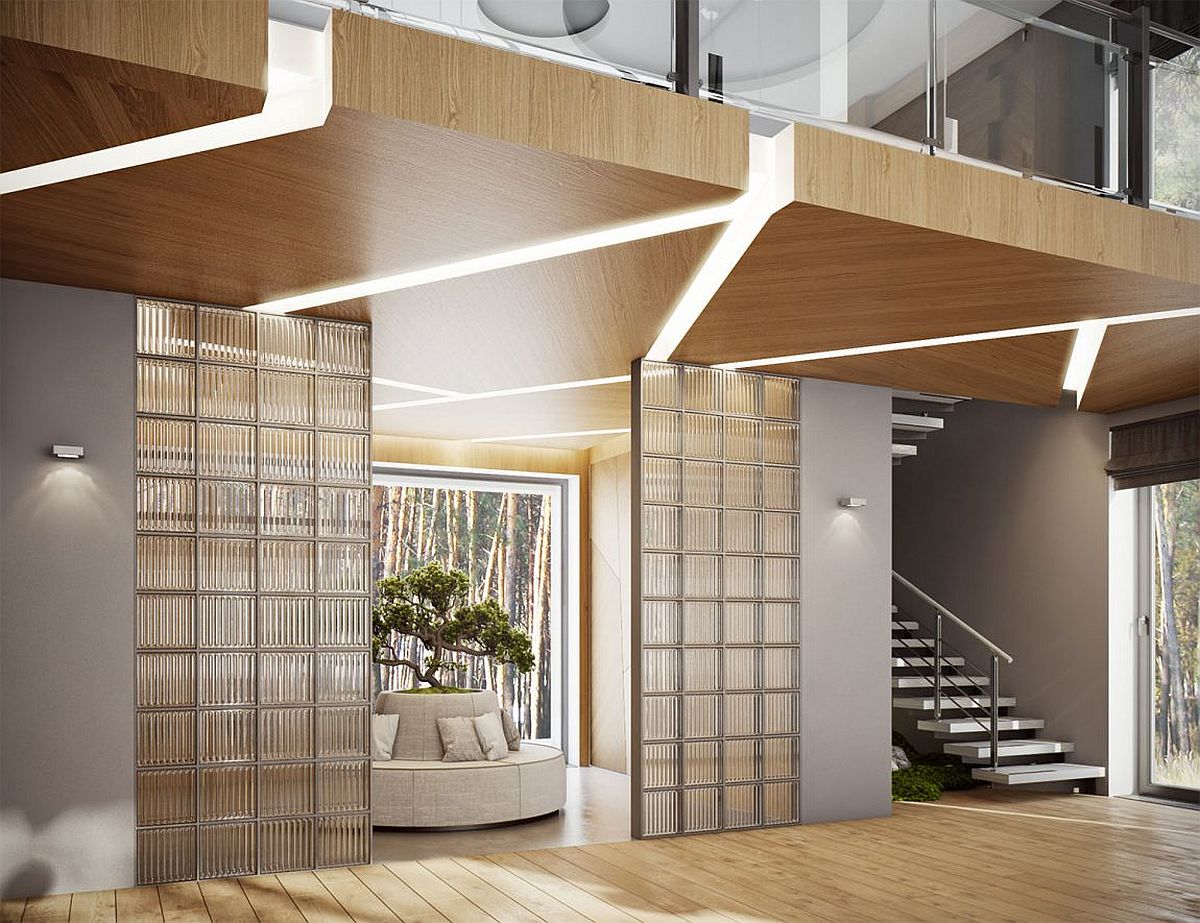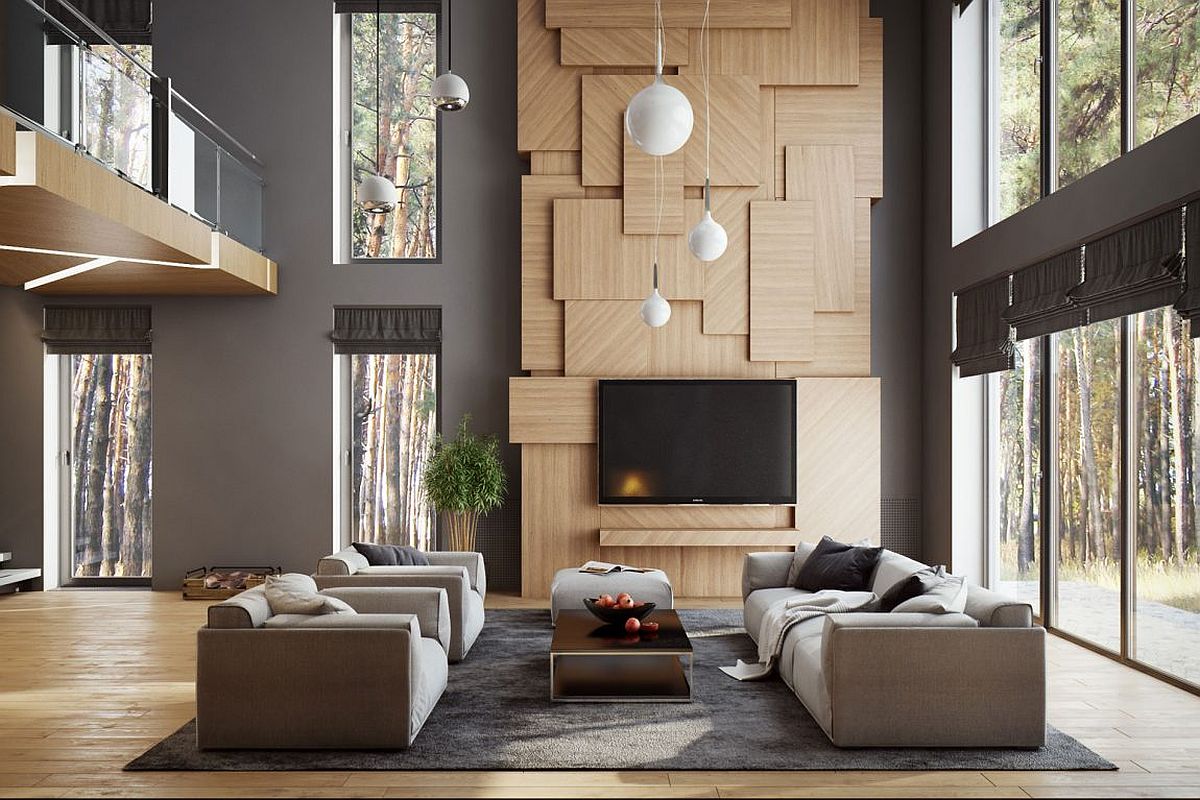 RELATED: A Natural Treat: Live-Edge Vanity Top Redefines Modern Bathrooms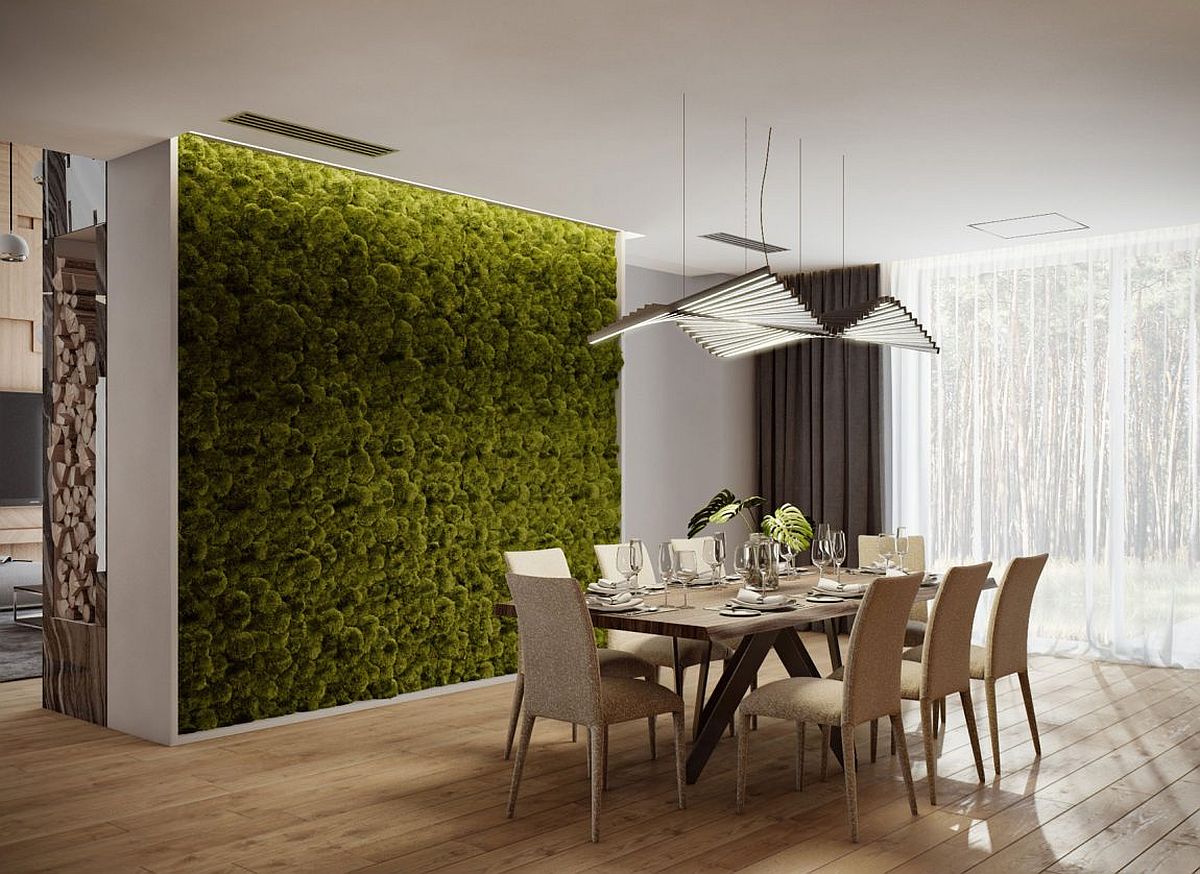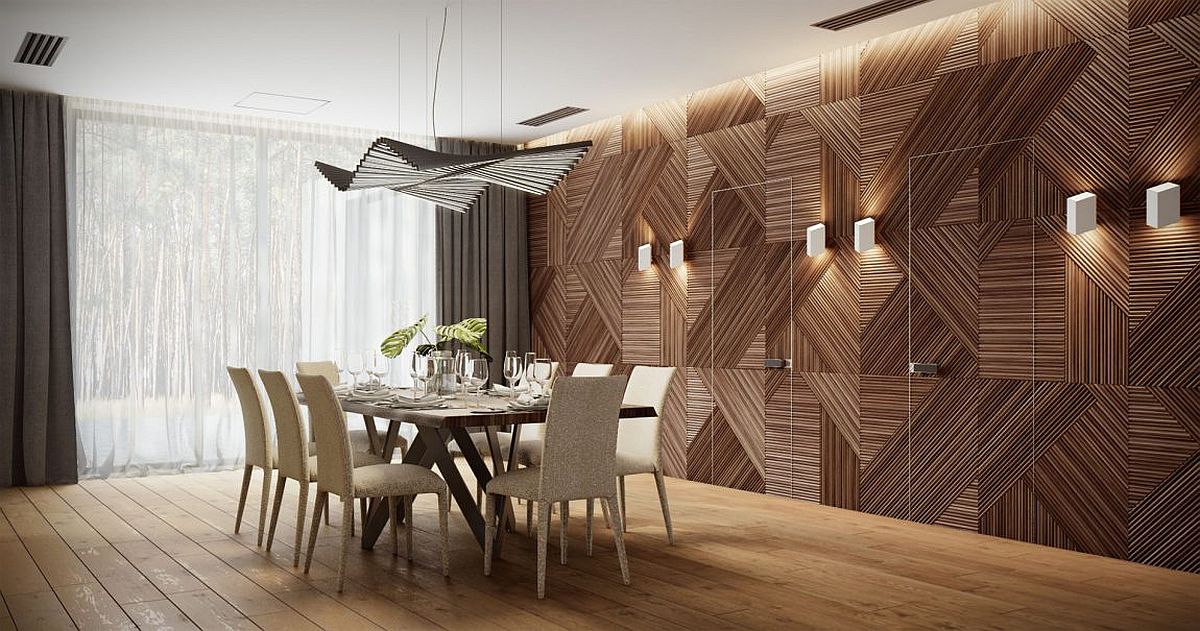 A smart fireplace acts as a divider between the dining area and the living space, with the modern industrial home office finding space on the same level. Exposed concrete walls, a gallery-style display of artwork and comfy décor turn this steely and masculine home office into a comforting and posh hangout. Throw in striking pendant lights and functional recessed lights, and you have a home that is both relaxing and ravishing!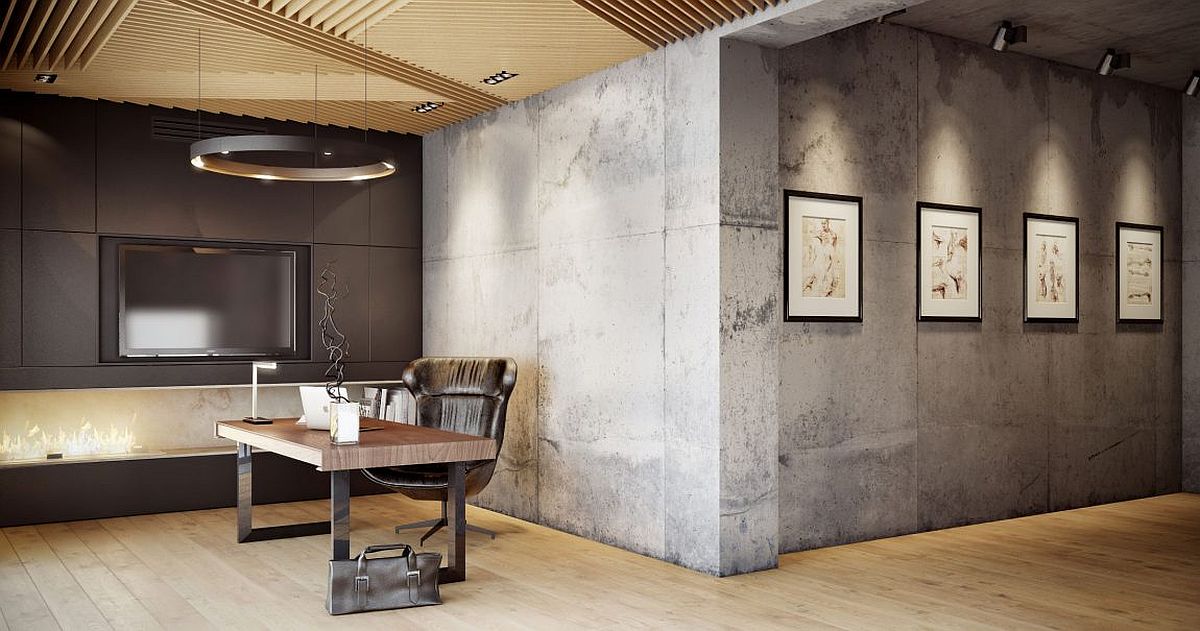 RELATED: Casa IV in São Paulo: A Visual Treat Laced with Color and Contemporary Flair