Gone are the days when grey was nothing more than a neutral that faded into the background. Today's grey is a key player in showcasing top trends such as metallic decor, warm wooden tones and houseplants. A new wave of beautifully photographed interiors celebrates grey in all of its glory. Not to mention, top brands are consistently using grey as a backdrop for product photography, as it adds richness and depth while bringing out the subtleties of the decor at hand. Let's take a look at grey in action as we learn a few tips for designing rooms with grey walls…
Grey Meets Metallics
The silvery undertones of grey make it a natural fit for combining with metallics. Silver, brass, copper, rose gold and other metallic finishes pop against a backdrop of grey walls. In fact, there's something luxe and saturated about the look that you just can't achieve with white walls. Try a dramatic metallic pendant light or chandelier in your grey-walled room. Both warm greys and cool greys work wonders in the realm of wall paint.
RELATED: Chic Design Ideas for a Grey Kitchen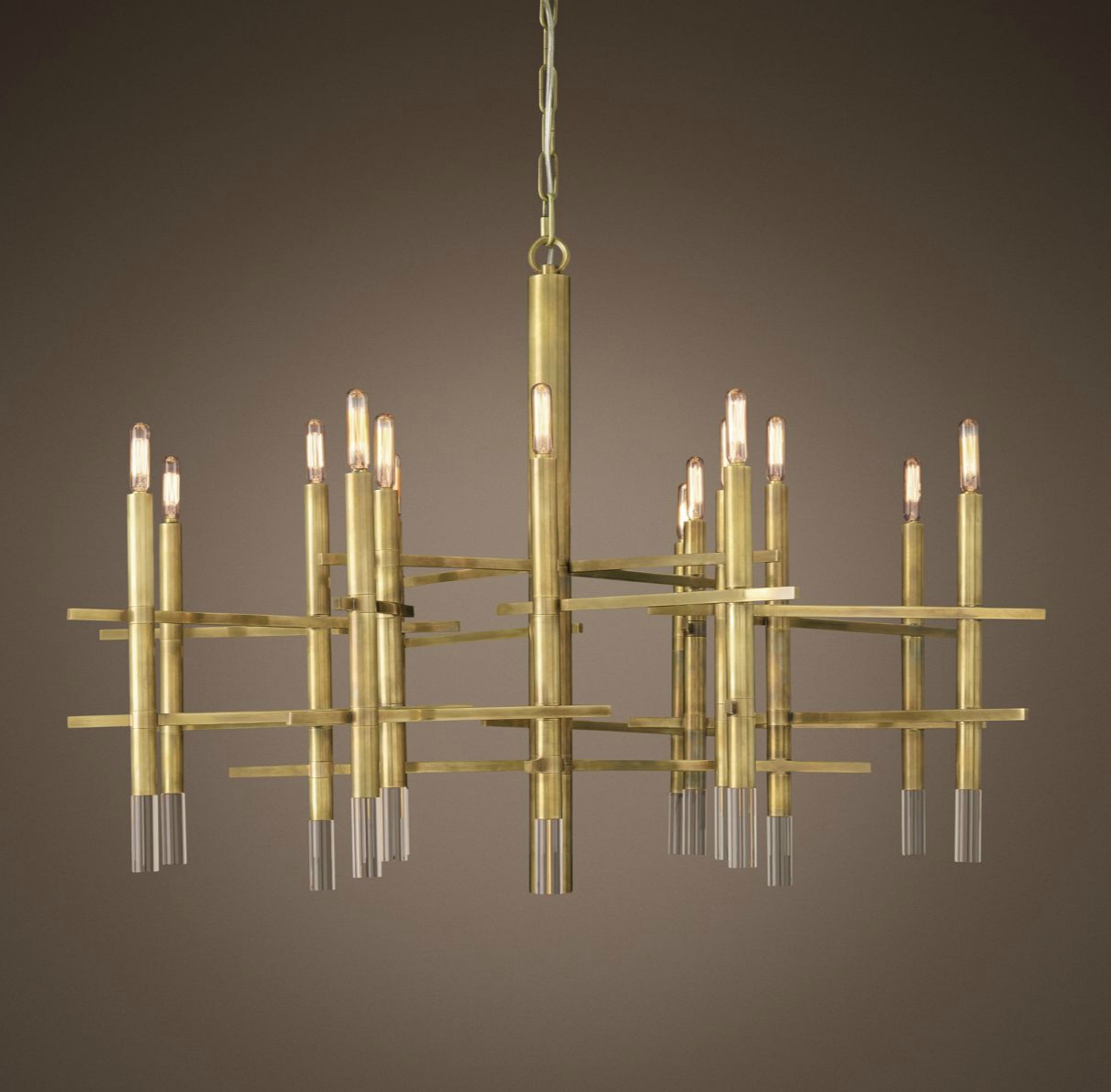 Icy light grey can be equally alluring, especially when offsetting statement pieces (such as shelving and furniture) in darker shades: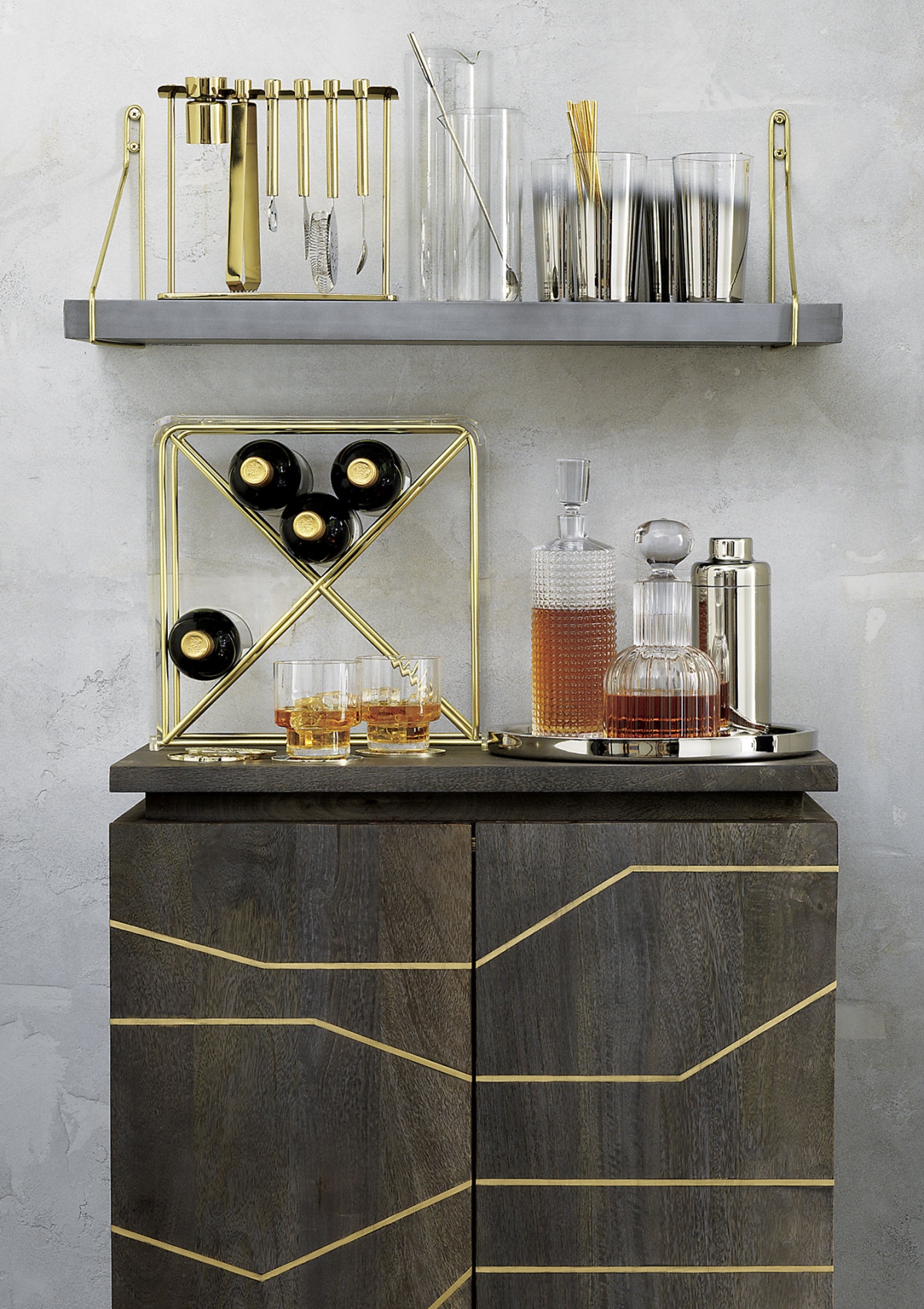 Copper and brass both shine against grey walls. Don't hesitate to layer shades of grey in your room of choice. For example, when grey walls meet grey draperies, a sophisticated look results. Check out the metals, materials and styling that follow: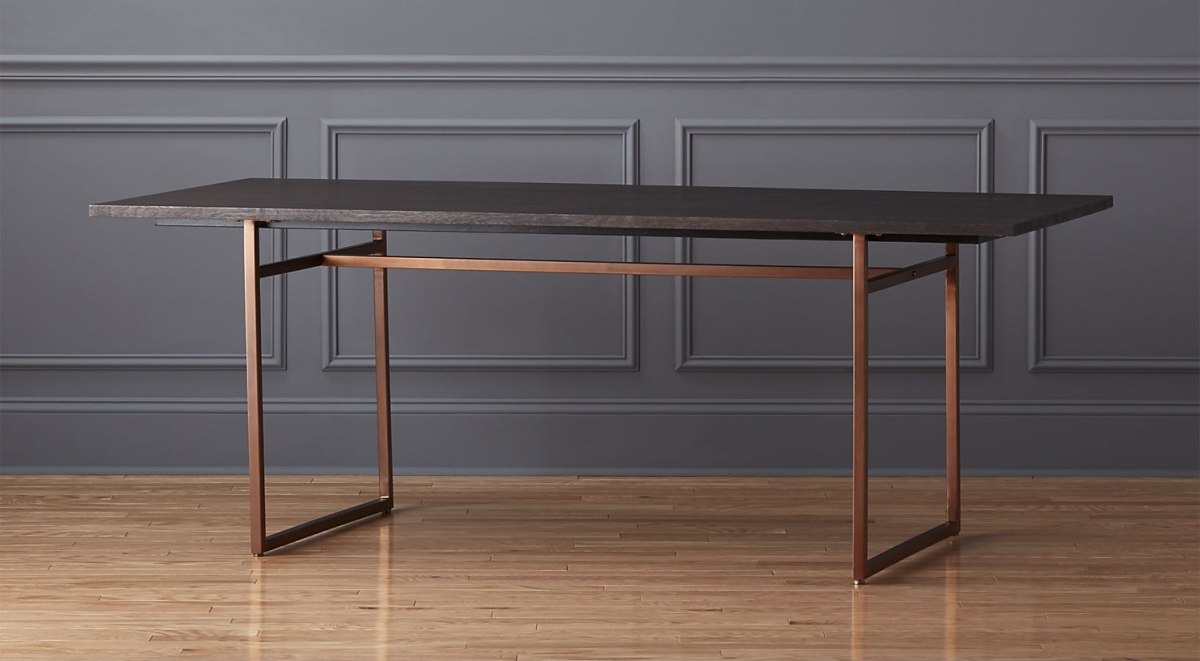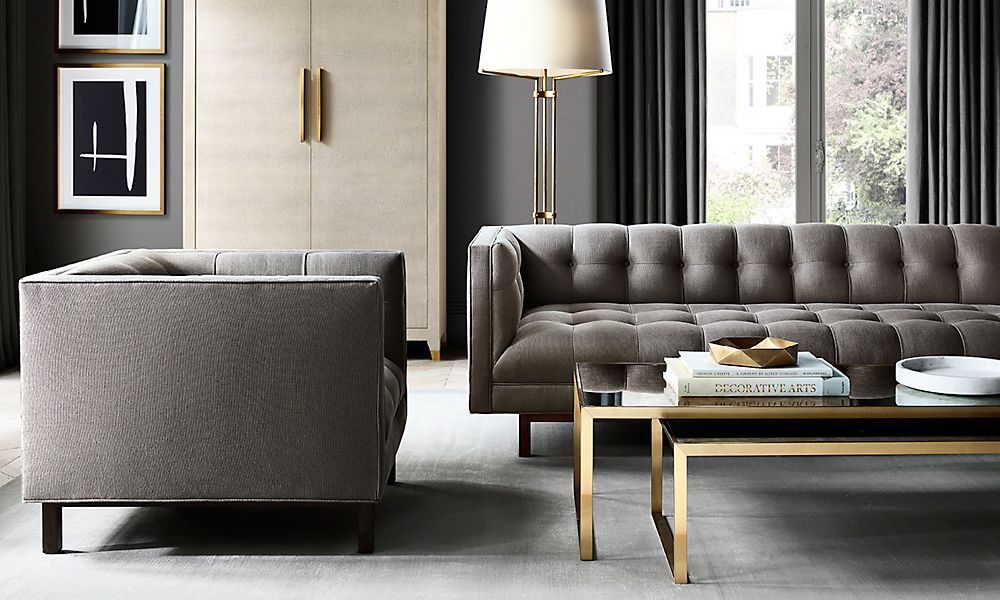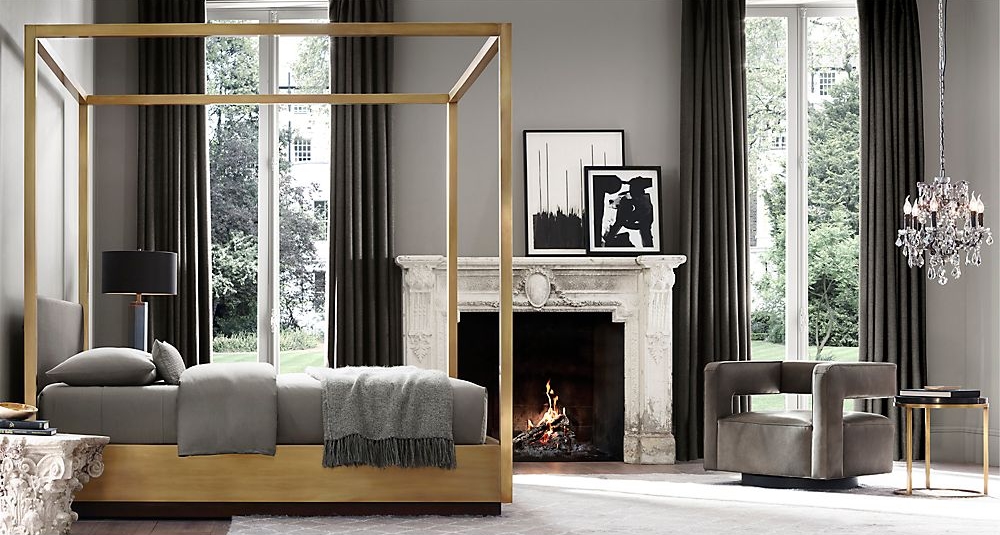 Grey Meets Warm Tones
Just as grey and warm metallic tones make a big impact, grey provides a beautiful contrast to the warmth of leather and wood. Rugs and textiles in warm tones also stand out against grey walls, as shown below:
RELATED: Painting and Design Tips for Dark Room Colors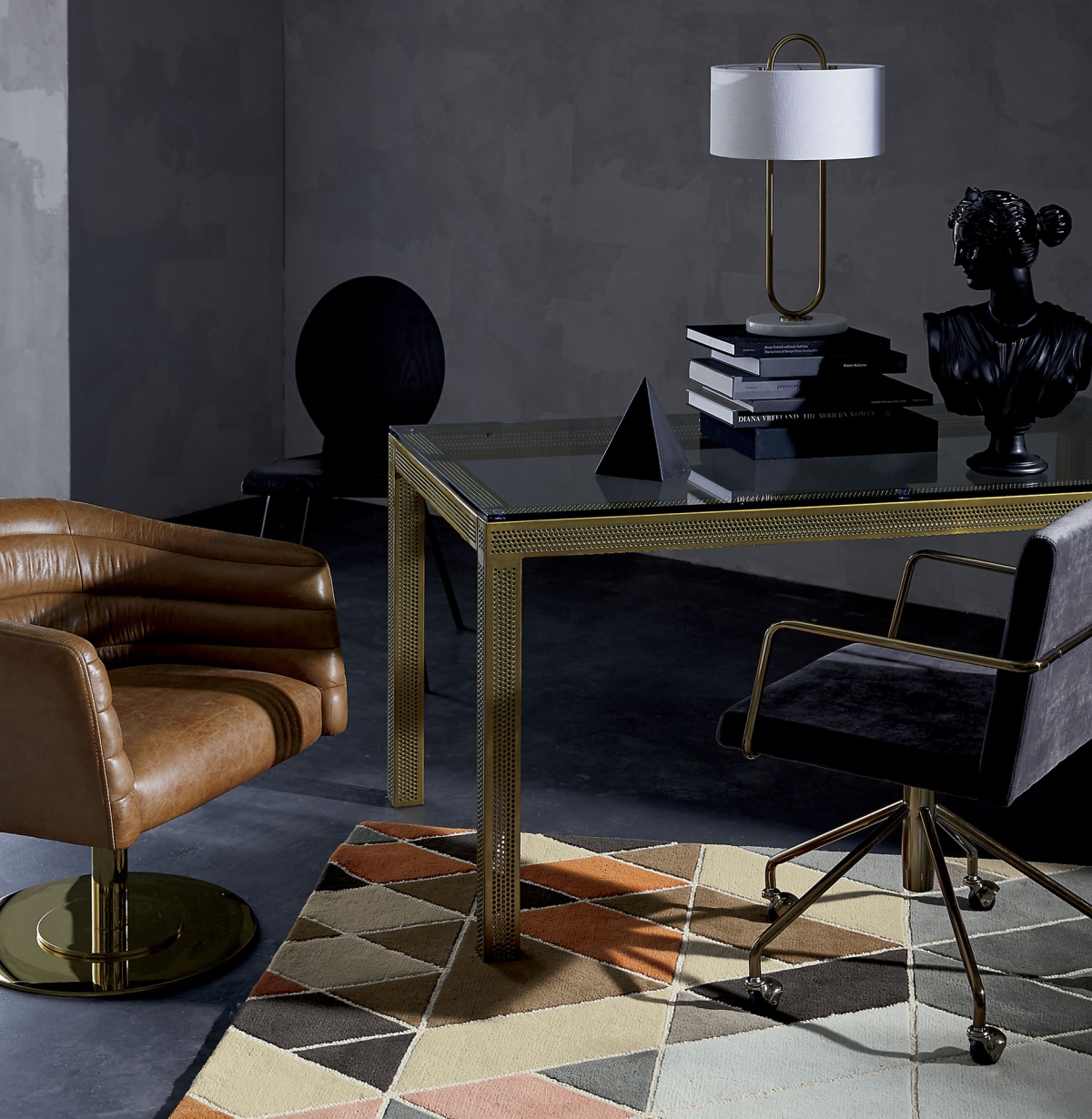 Whether the wood is light, golden, or dark and deep, grey can provide a lovely base for your display of furnishings and decor: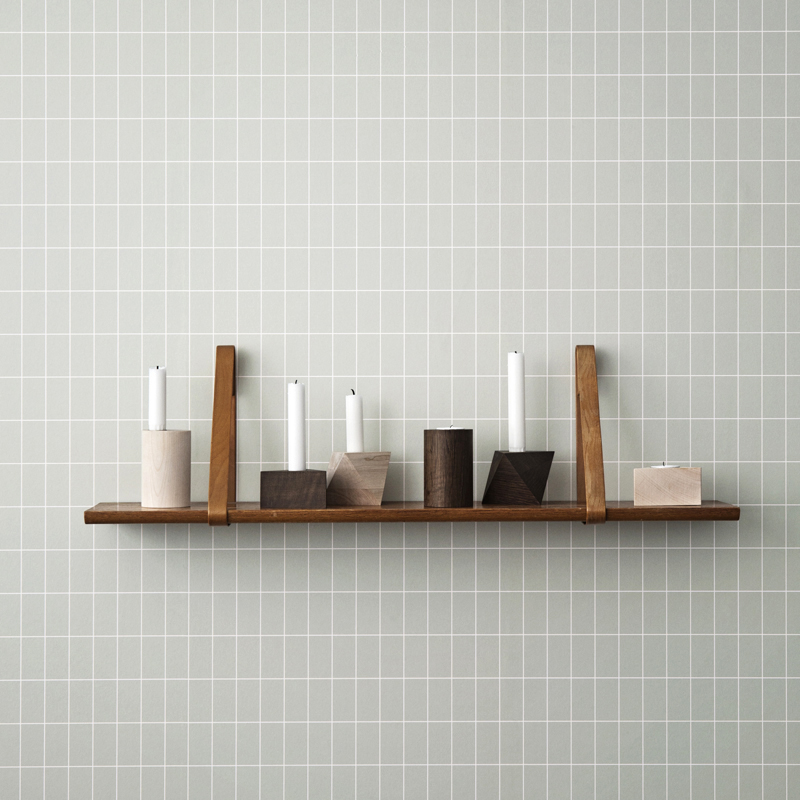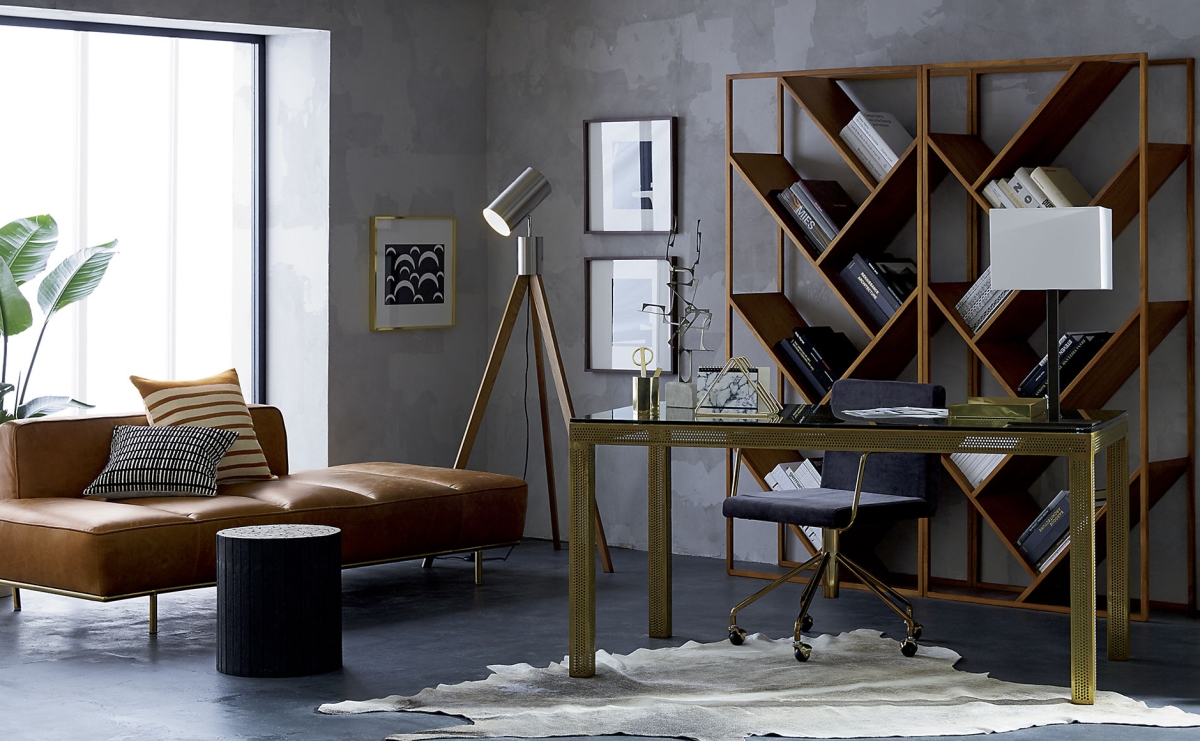 Grey Meets a Fall Palette
This season's trending fall palette of wine, teal, peach and berry tones is a perfect fit for grey walls. Not to mention, the rich ochre shown in the assortment of ferm LIVING tabletops below also works well with grey. In other words, grey walls complement fall in all of its warm- and cool-toned beauty! Scroll down to view the magic of grey as it enhances fall's latest colors. Scandinavian modern style is alive and well in the products and styling below: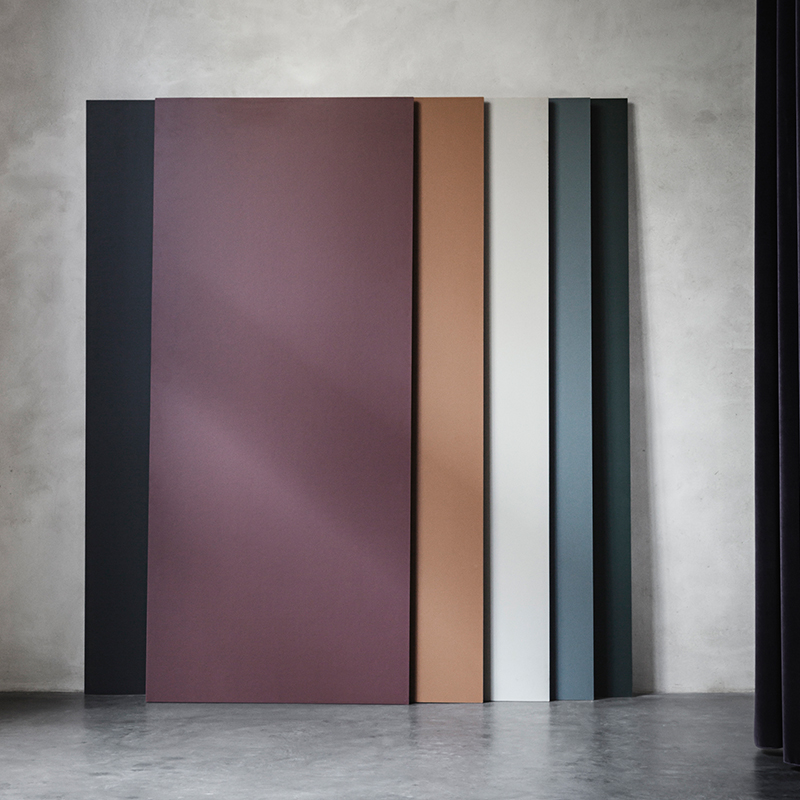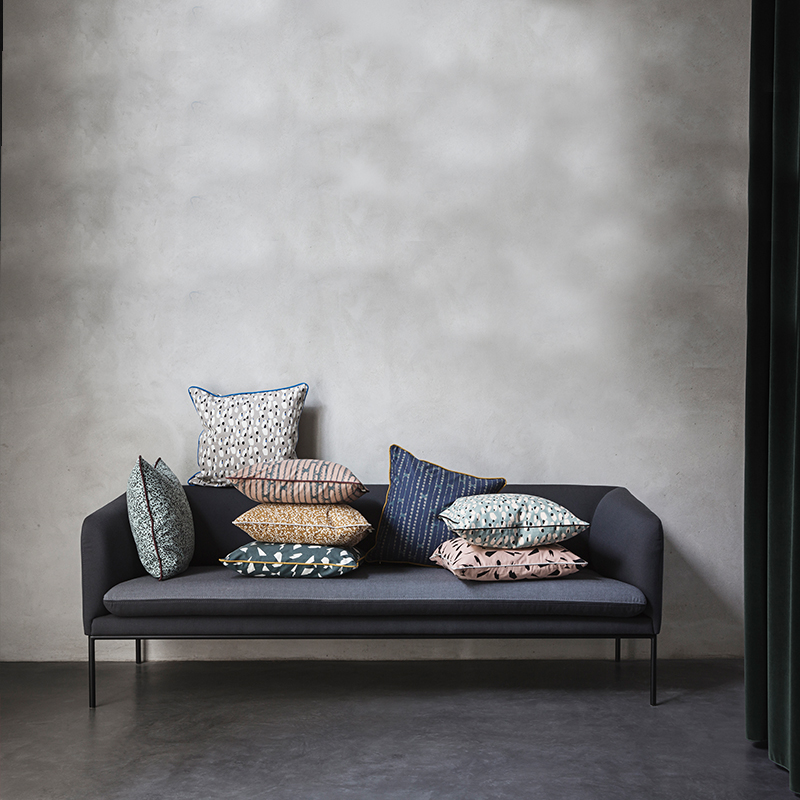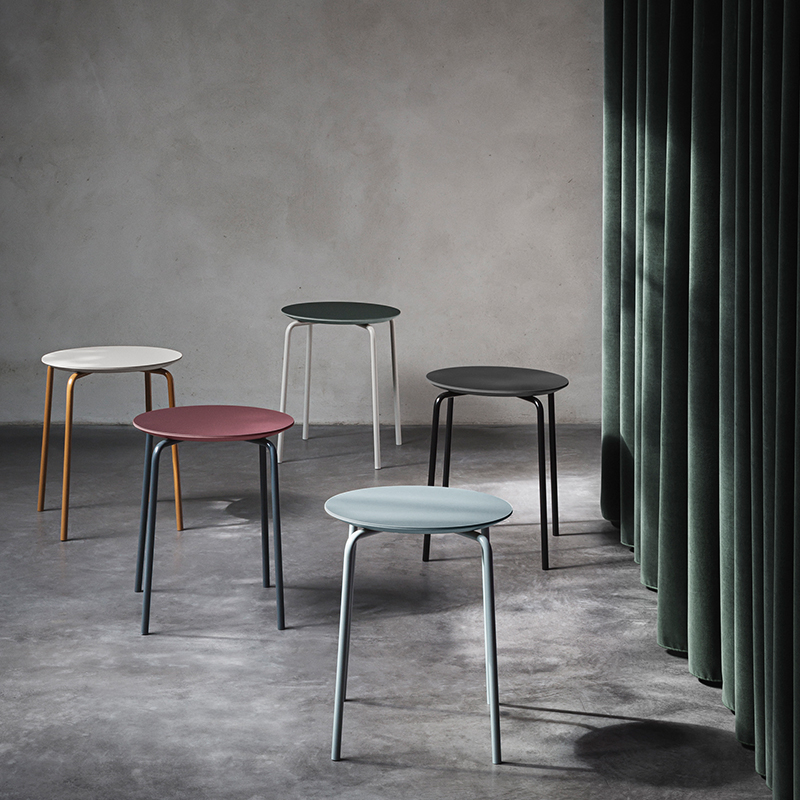 Grey Meets Crystal and Stone
Since many of our favorite decor finds showcase the beauty of materials such as marble and glass, it's no wonder we're drawn to grey as a backdrop. After all, grey walls can be dressed up with decor featuring crystal and stone. From lighting to kitchenware and objets d'art, grey is a perfect fit for interesting modern finds that channel nature's beauty. Bring on the rocks and minerals! And in many cases, the sleek cut marble.
RELATED: Metal Flooring, Dark Walls and Other Unexpected Touches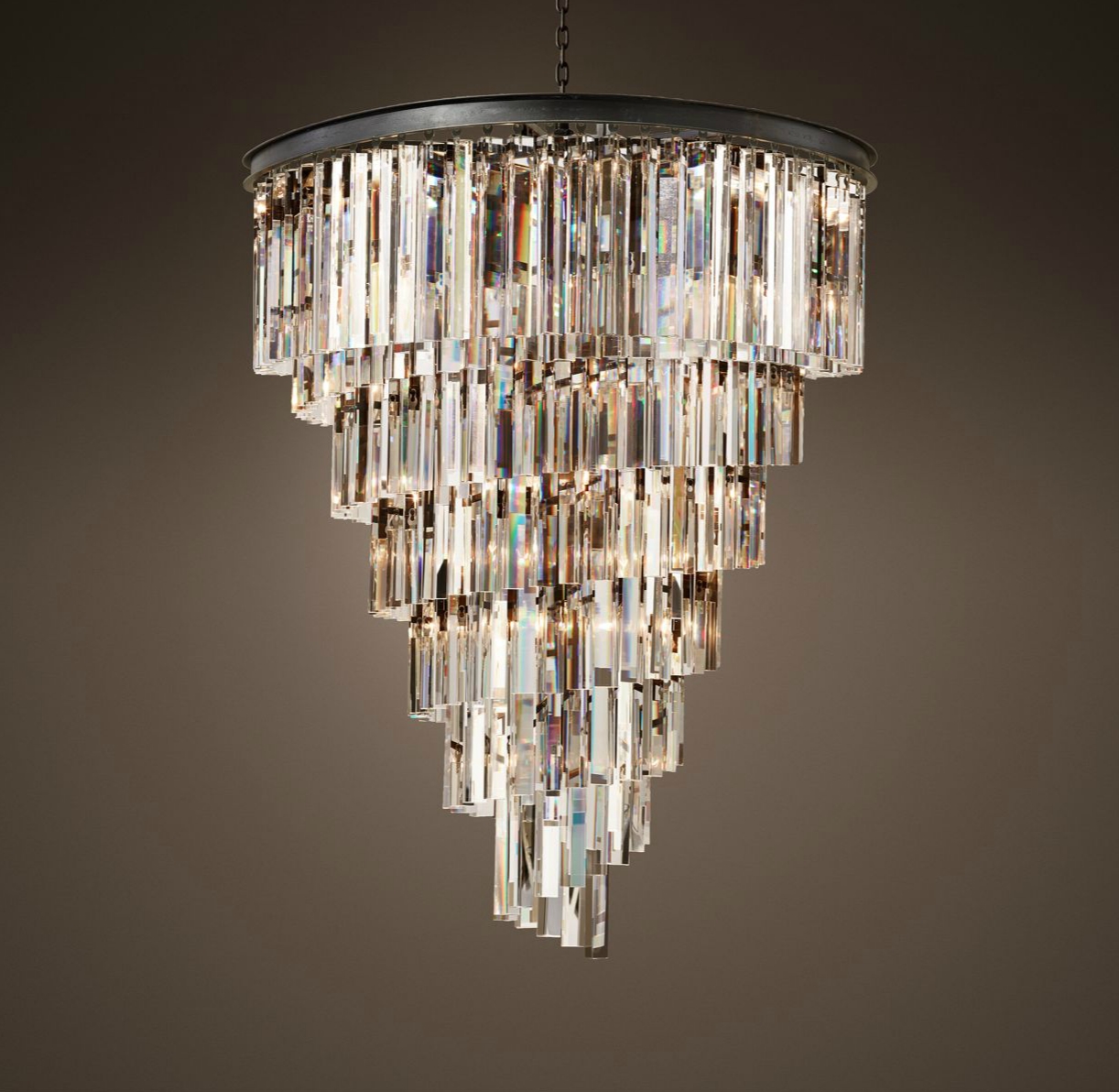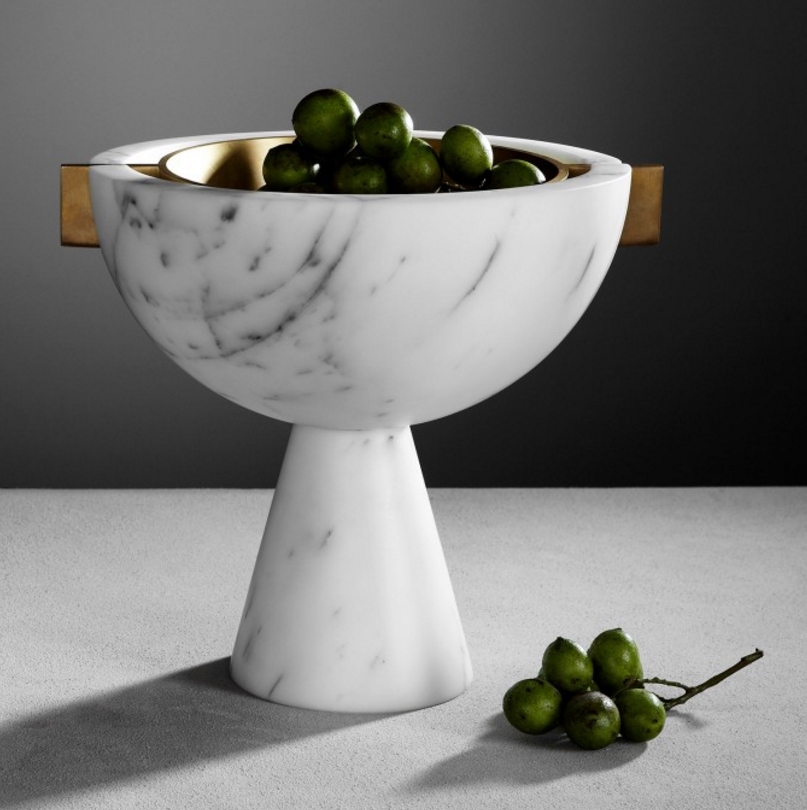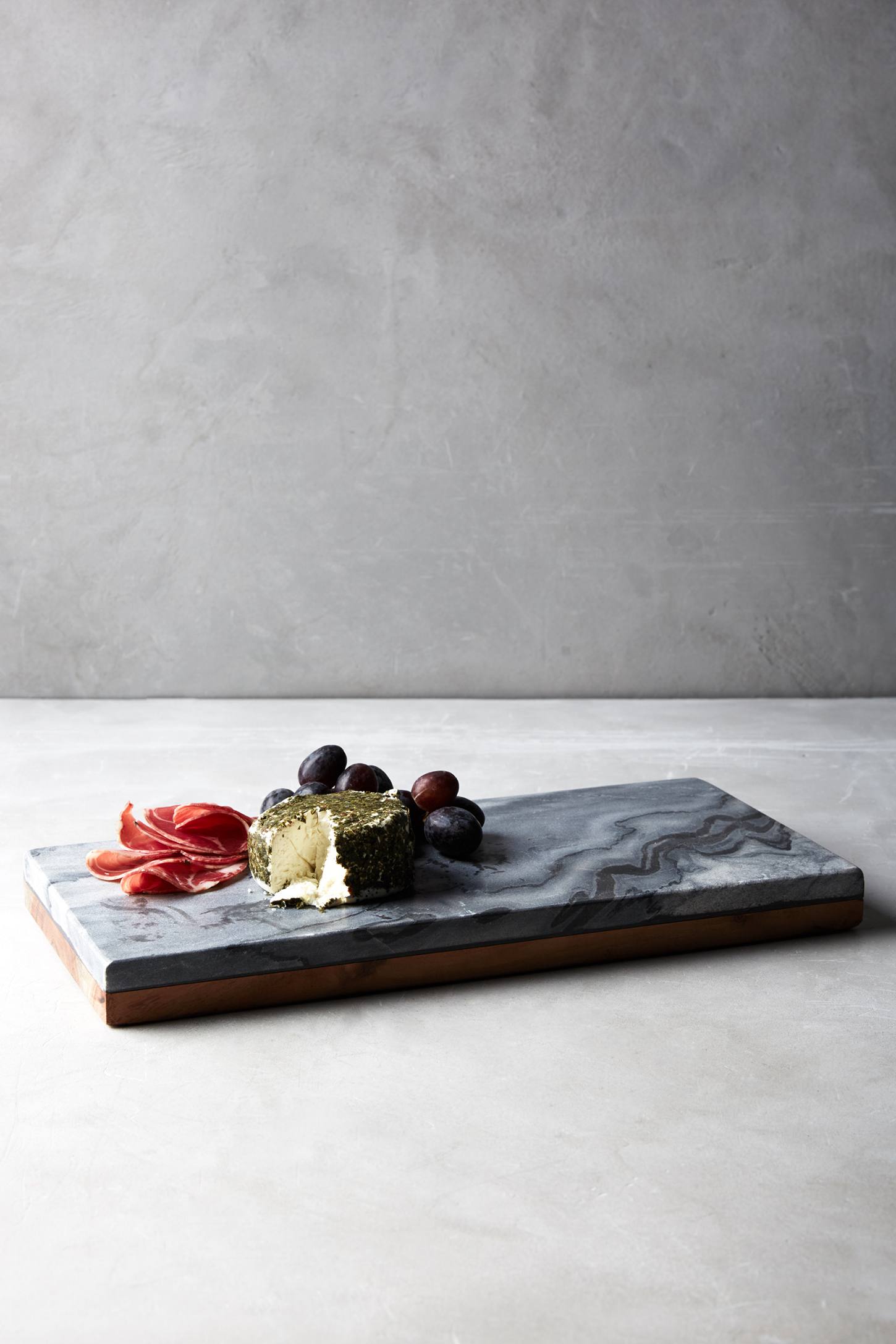 Grey Meets Decorative Vignettes
We end today's post by taking a look at grey in action. The interiors and vignettes that follow show the beauty of this season's most popular neutral. Don't be afraid to layer the hue for a grey-on-grey effect. Below we see festive flecked wallpaper, combined with grey seating and stoneware: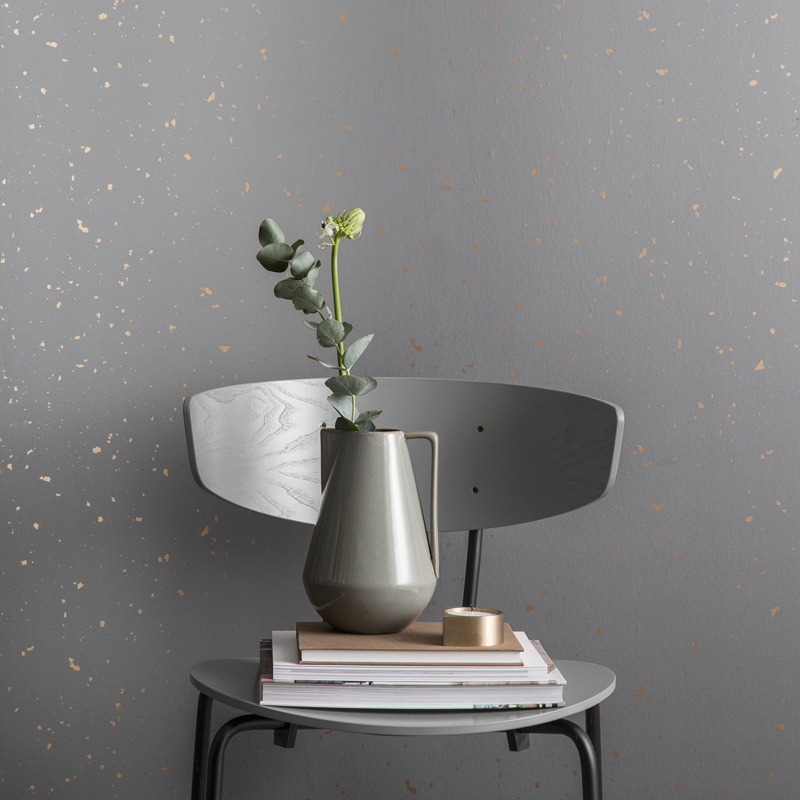 Don't be afraid to explore the various shades of grey paint, including grey-teal varieties, as shown on the wall below. One of our favorite vignettes of the season, this collection from CB2 comes to life with the help of rich-hued decor and metallics: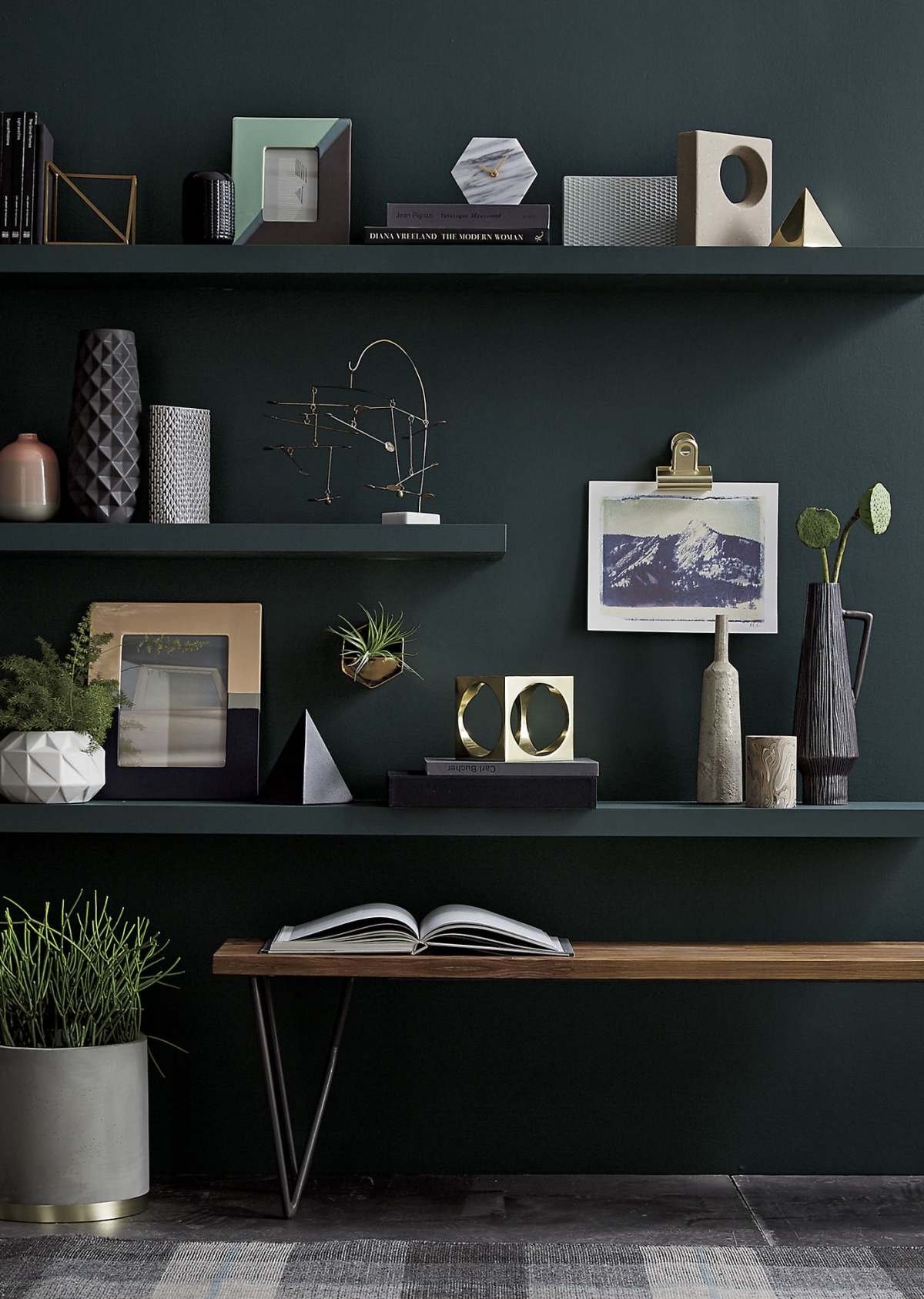 Houseplants + grey walls = modern sophistication. The green of the foliage is a perfect complement to the richness of the walls, as shown in this next space featured at Camille Styles: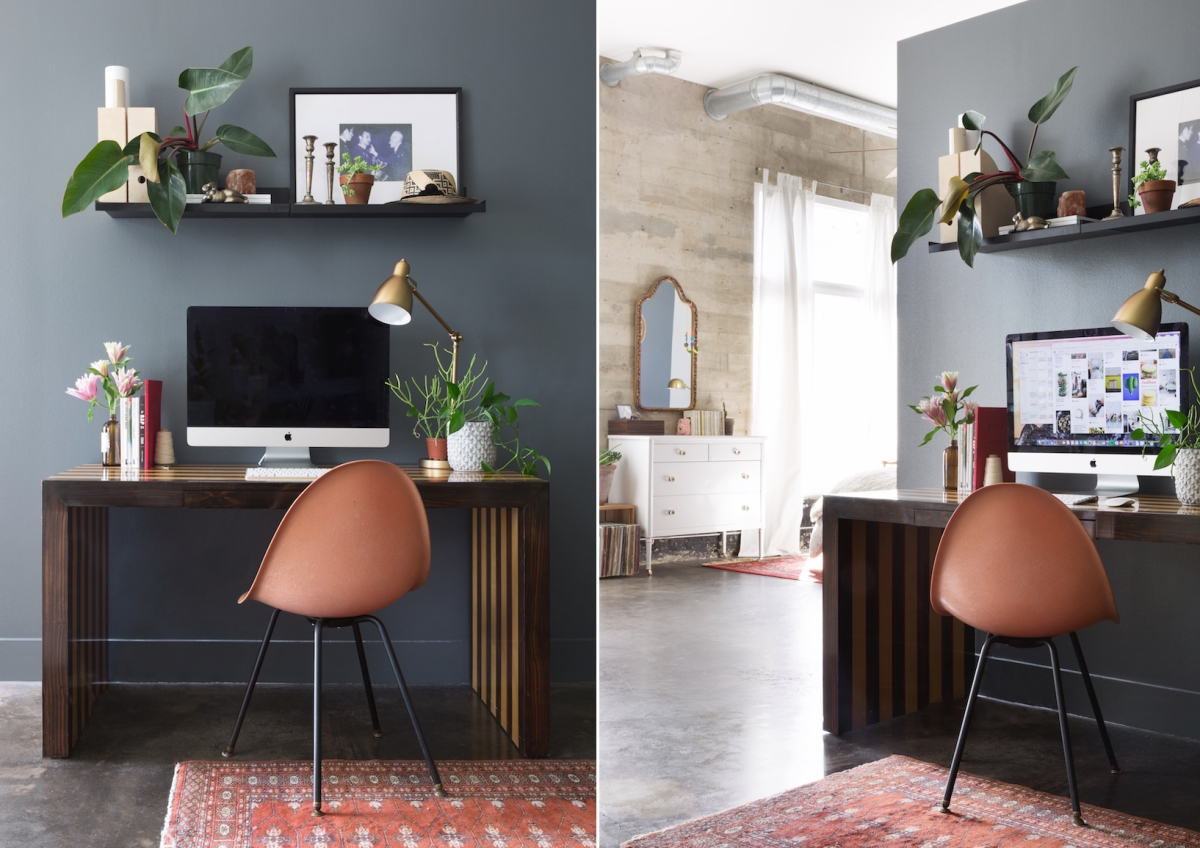 Last but not least, grey is an ideal backdrop for kitchenware and serving pieces. No wonder so many people are choosing to paint their culinary spaces and dining rooms grey!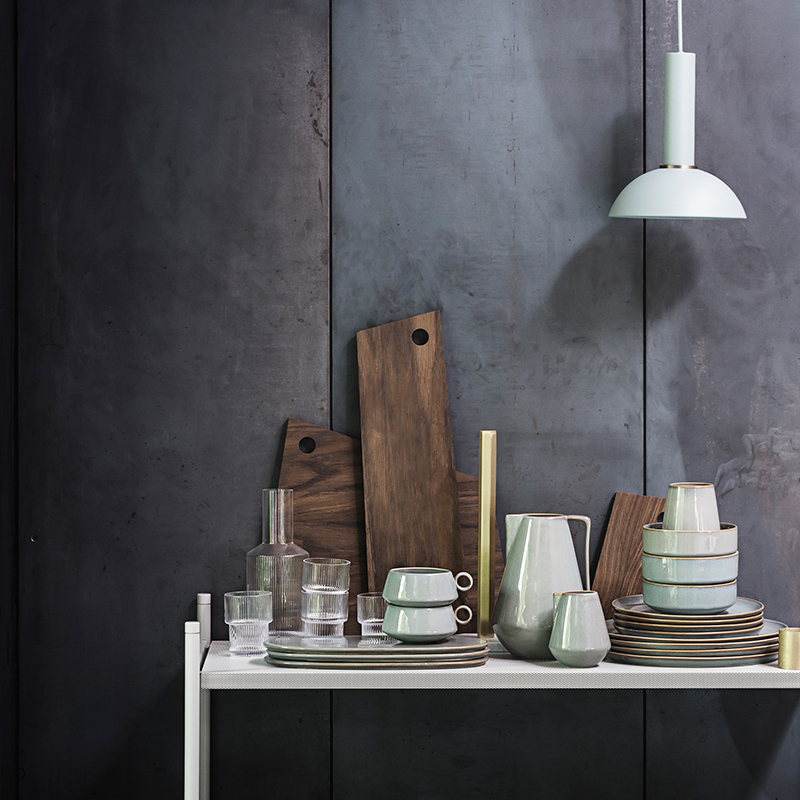 We hope today's post has provided plenty of design inspiration. As the grey, chilly days of fall set in, revel in the romance of this season's hottest neutral hue!