Increasingly, picking the right pendants is becoming one of the hardest choices to make when it comes to decorating a home. Of course, a problem of plenty is a good conundrum to be stuck with, but often the wide array of suspension lights available leaves you more confused after research than before! While there are plenty of brilliant options around, a trendy pendant light that offers both visual and sculptural beauty and acts as a stunning standalone piece can still be hard to find. Today we have four captivating, tangled beauties that will steal the show in any contemporary space while becoming instant focal points.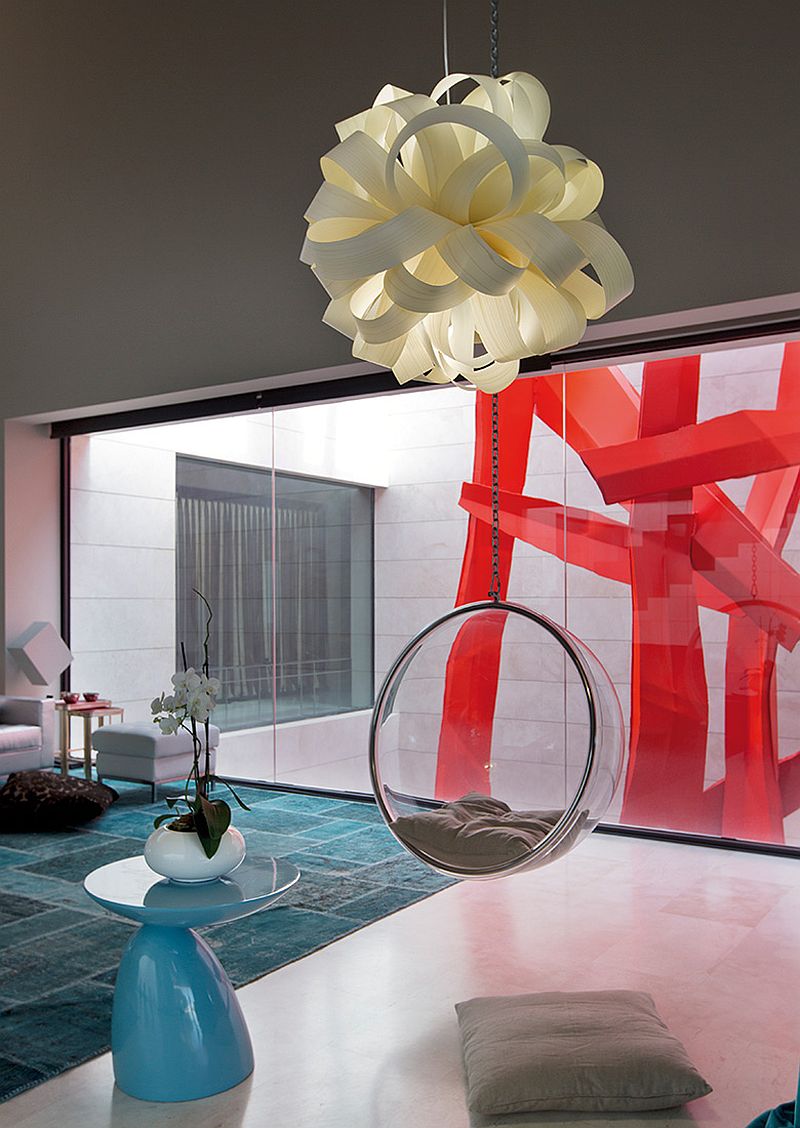 We absolutely love suspension lights that bring along with them some curves and twirls, as they add a whole new dynamic to modern interiors dominated by simple, straight lines. It is time to move away from the mundane and give your home a sparkling facelift with these dazzling suspended delights.
It's All about Curves
Strips of wood entwined to create mesmerizing pendant lights is a trend that seems to be catching on with designers across the globe, and both Anfora and Leonardo fit the billing perfectly. Anfora comes from the impressive lineup of suspension lights from LZF that also include other knotty beauties such as Link and Nut, and it comes in three different, exclusive versions. Interlacing wooden slats are used in the composition by designer Miguel Herranz, and you can choose from 11 different wood veneer finishes and bring home a pendant that complements the existing wooden accents in the room.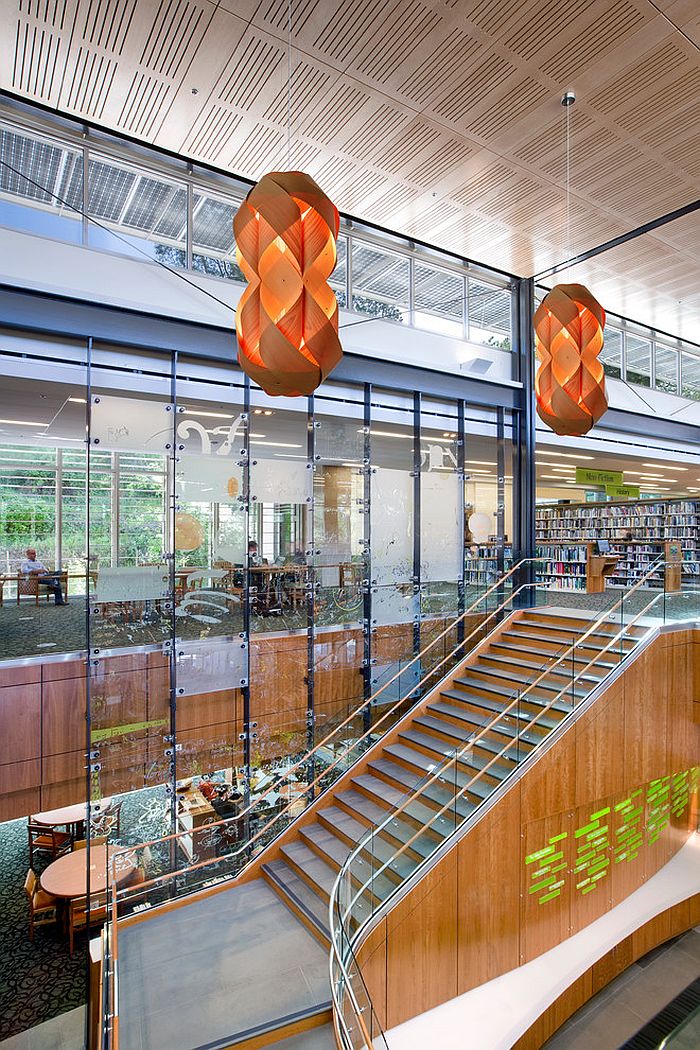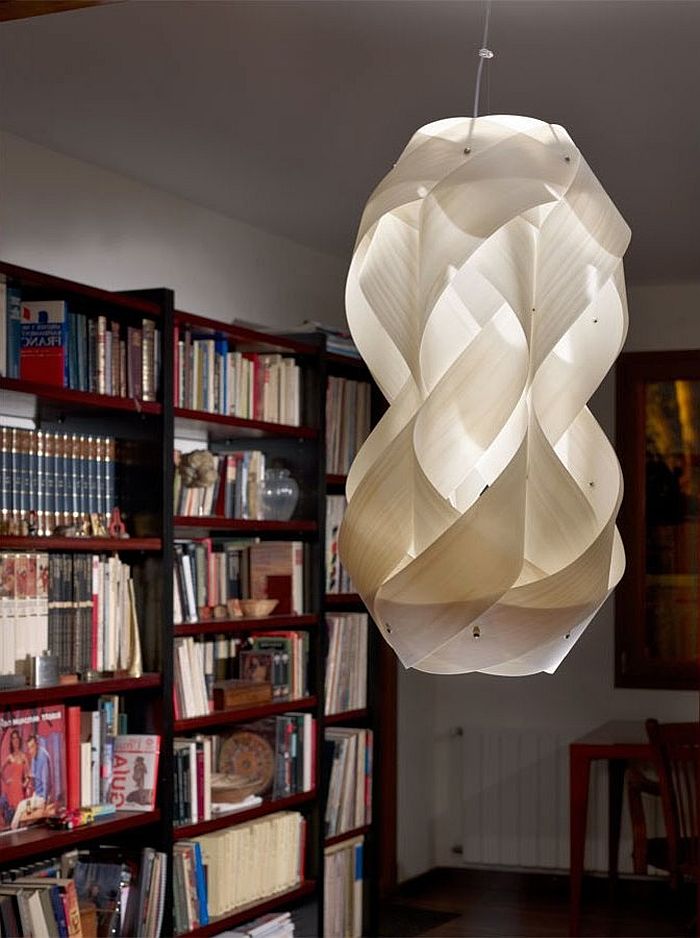 On first look, you would imagine that the lovely Leonardo is also from the LZF lineup, but this Scandinavian beauty was designed by Antoni Arola for Santa &Cole. A sleek stainless steel frame and thin slats of birch wood make up this posh pendant that turns heads with its sheer compositional beauty and sense of unmatched lightness.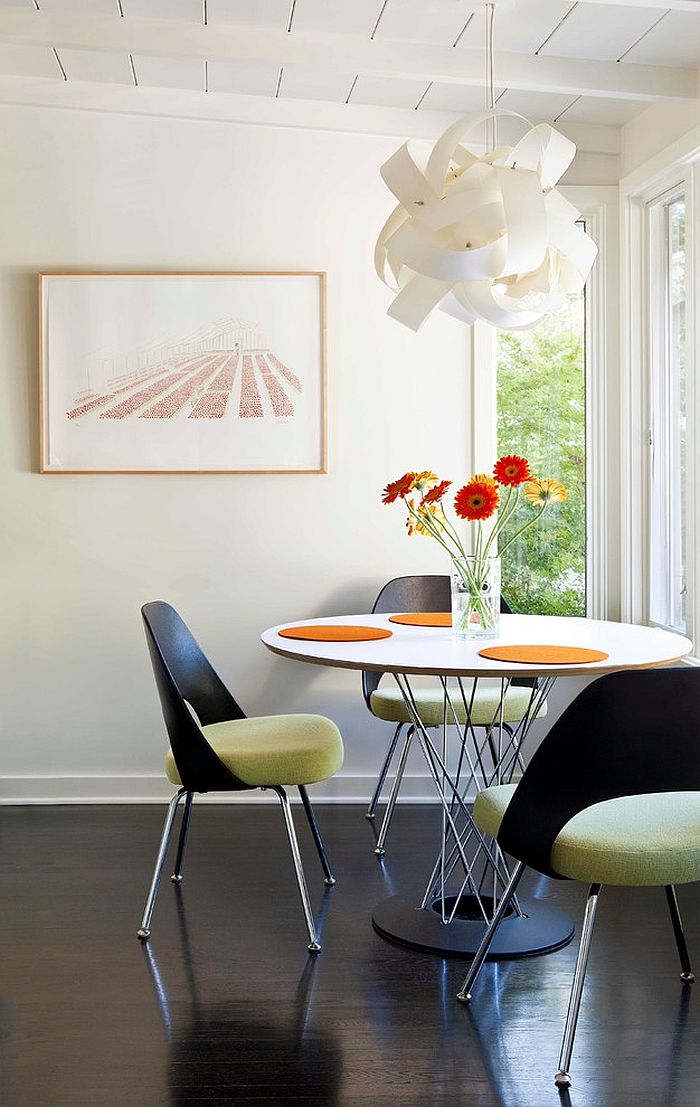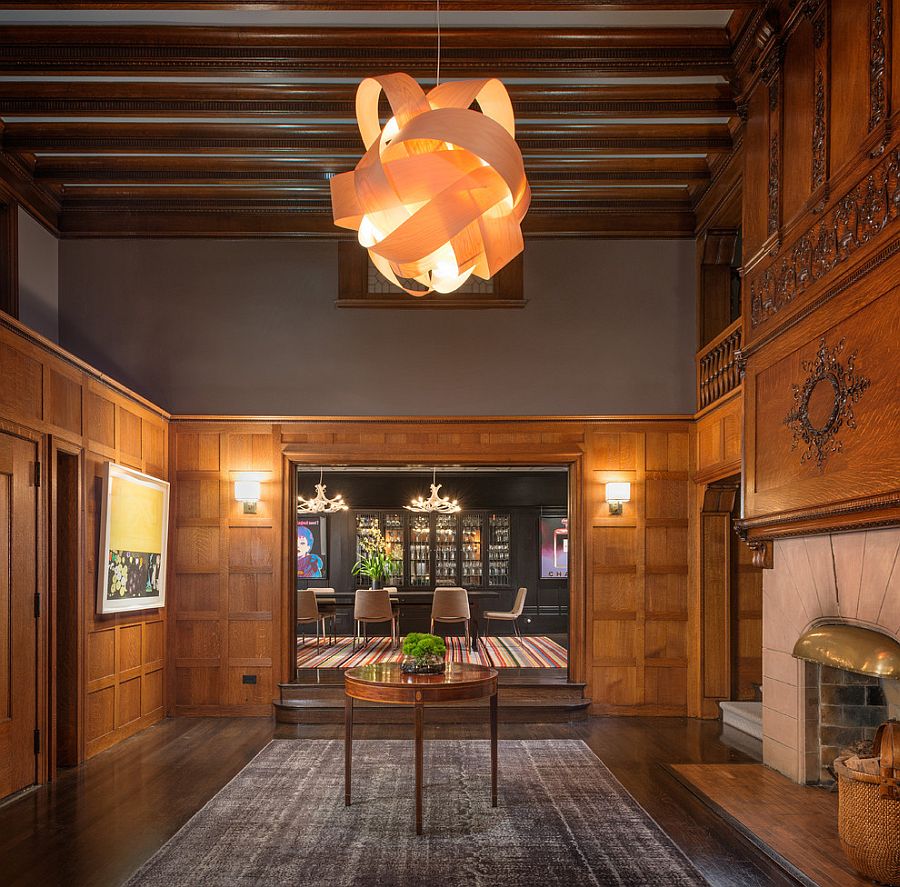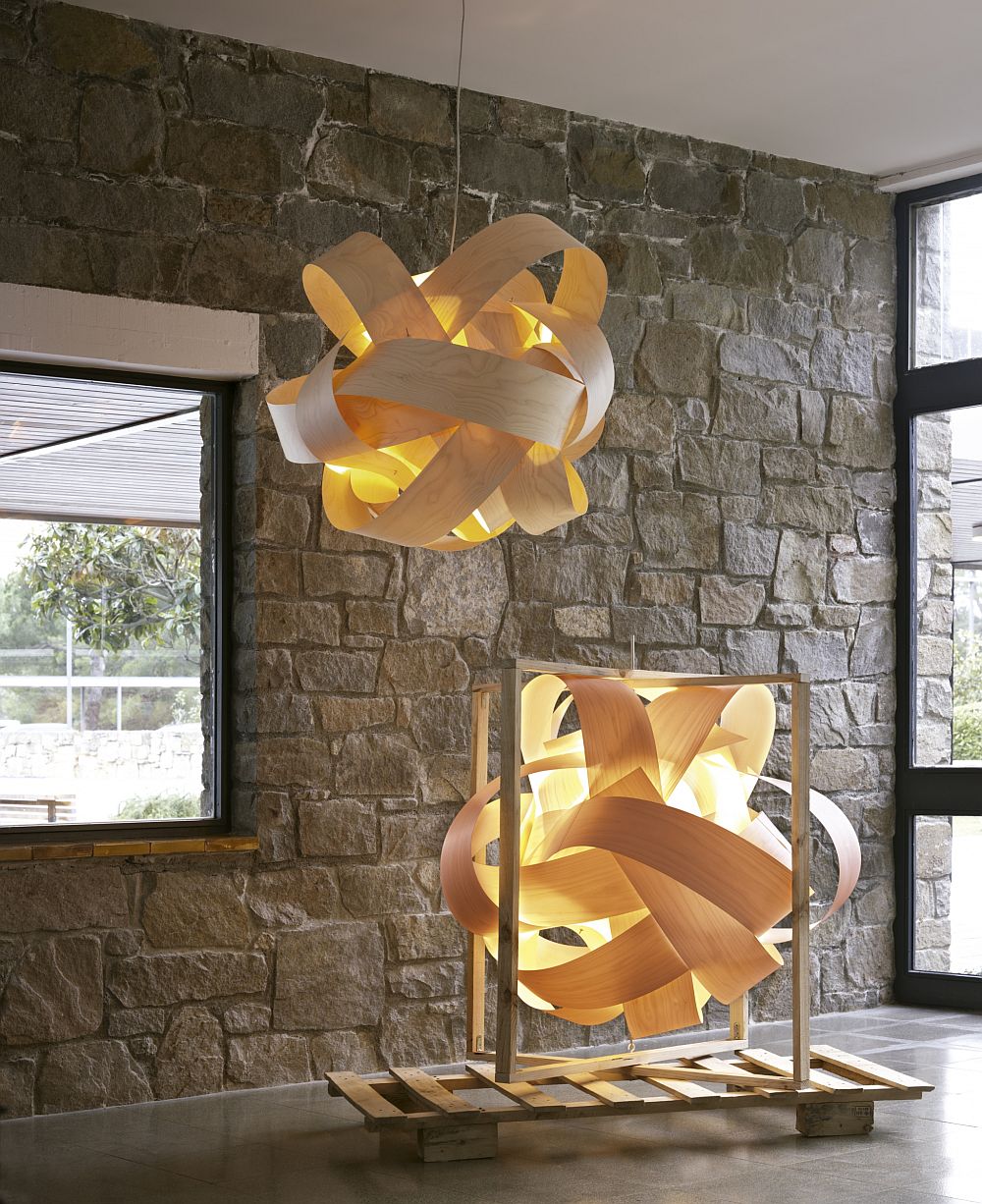 Hola, Everyone!
Another creation of versatile Spanish designer Miguel Herranz, Hola is for those who prefer wavy curves to intricate knots. The cool suspension lamp works both as a pendant and as a contemporary chandelier depending on where and how you use it. Its design seems inherently simple, yet it draws your attention instantly and can create a focal point in the room with ease. Sheets of wood veneer come together to create three waves that hold the lighting points. The sleek and contemporary appeal of Hola allows you to use it in both public and personal spaces of the house, and it offers that ideal balance between sophistication and whimsical playfulness.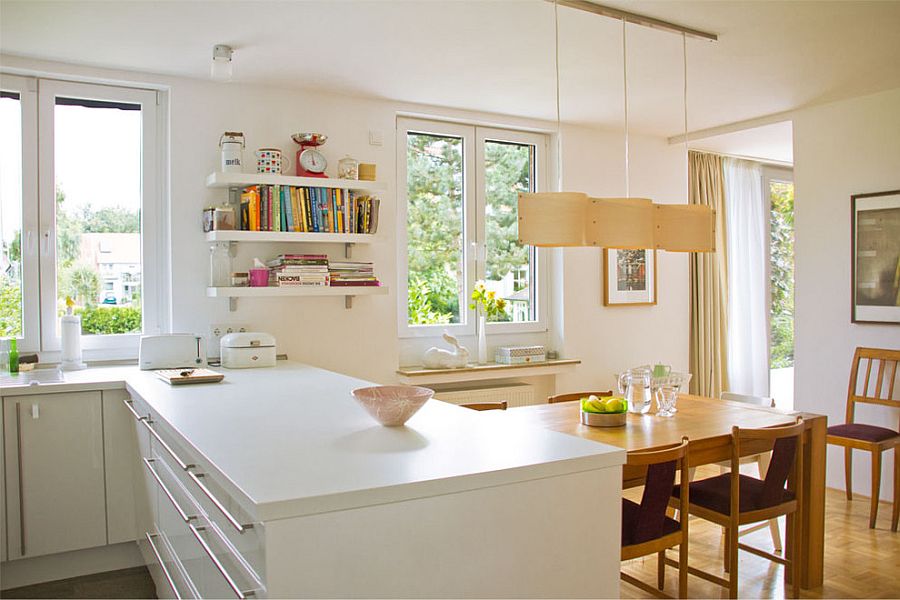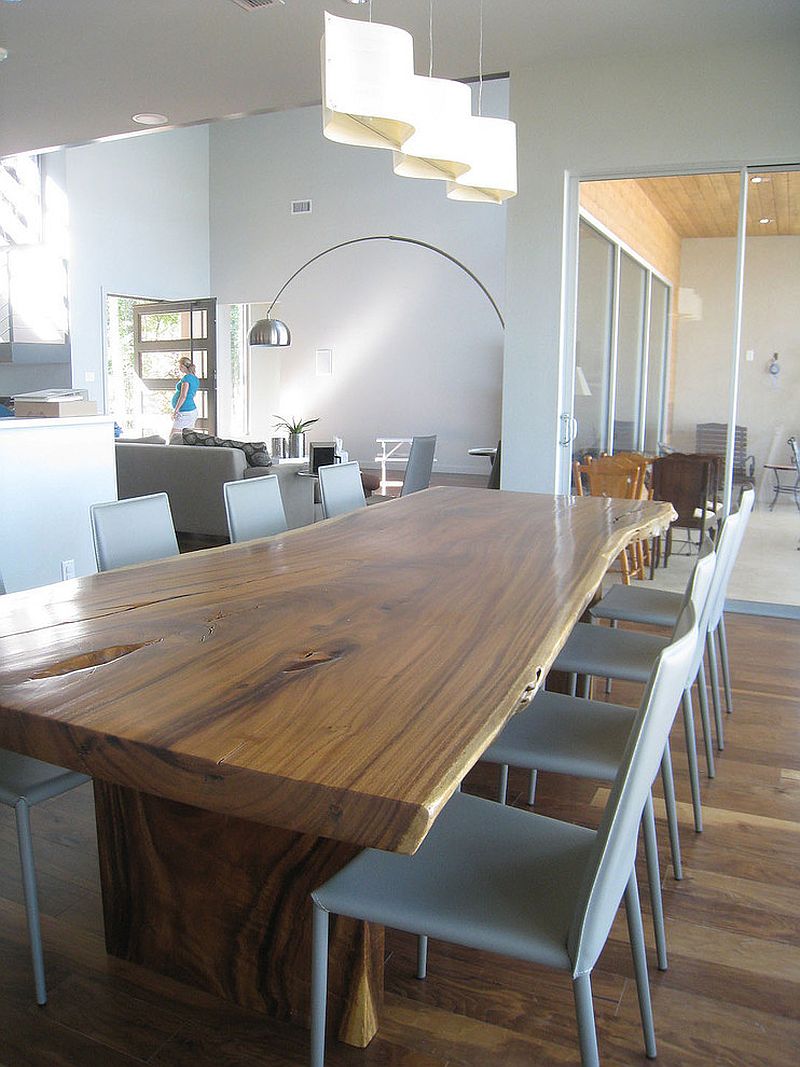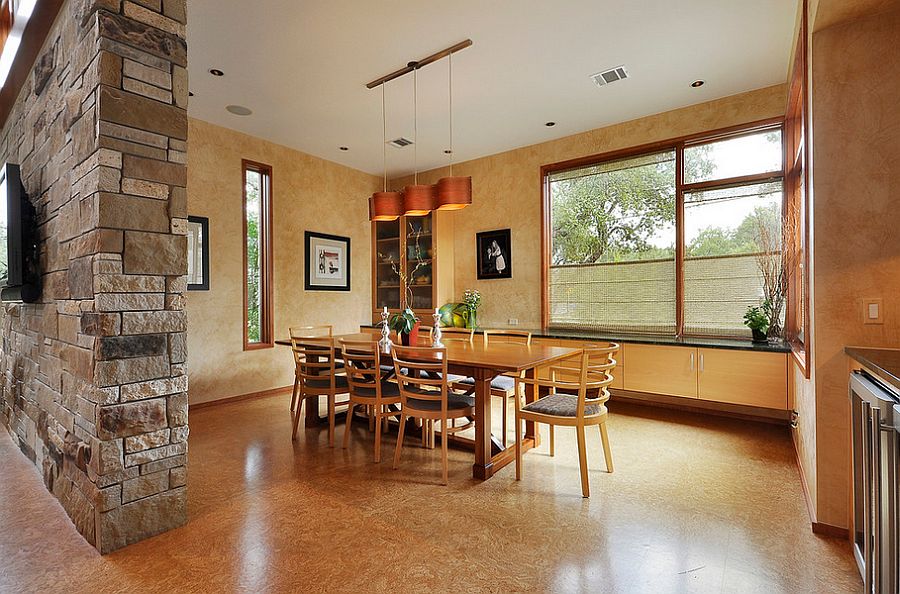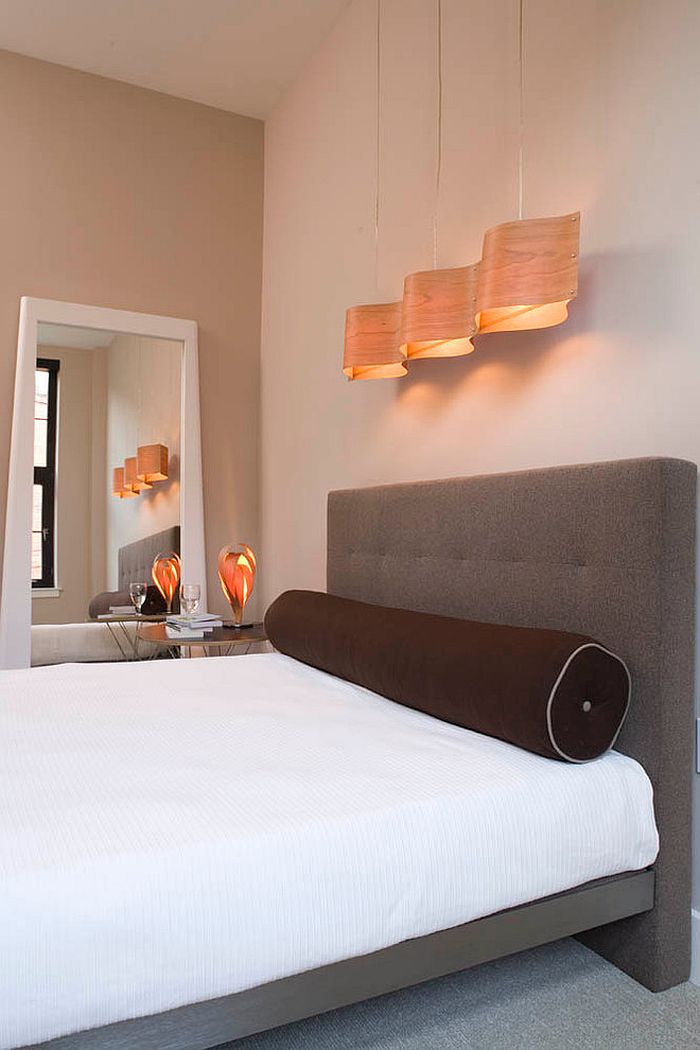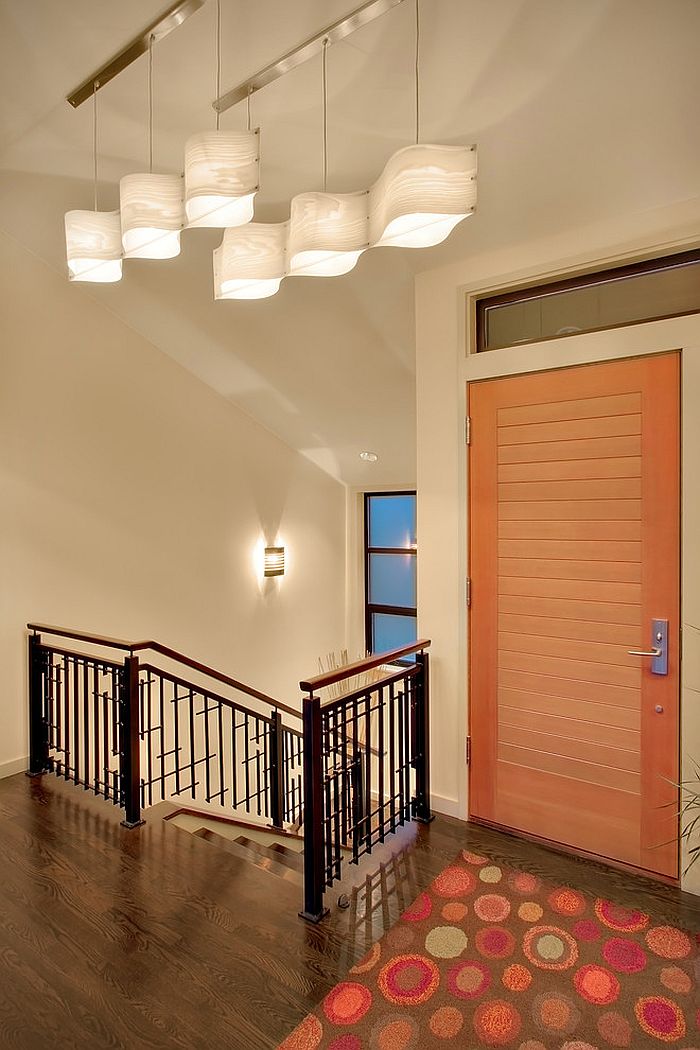 Weaving together Magic!
Silken beauty and the charm of oversized flowers is what Agatha by Luis Eslava Estudio tries to capture with its enchanting form. The three elegant variations of the pendant all come with carefully crafted wood veneer loops that somehow remind us of a gorgeous corsage! Despite its 'over the top' look, the lighting fixture easily fits into settings that range from the minimal to the industrial, and Agatha does add both color and visual contrast to any room it adorns.