Whether you want to spend your next vacation at home and enjoy a more relaxing and cost-effective 'me time' approach, or you want a stunning backyard that plays host to friends and family over the weekend – a fabulous pool and deck are an absolute must. And few styles turn this space into a refreshing, exotic and amazing retreat like tropical. Tropical-style landscape around the pool is easy to recreate if you live in a sub-tropical or tropical region. But even those away from the equator can get in on the fun with the right choice of plants and the perfect pool design.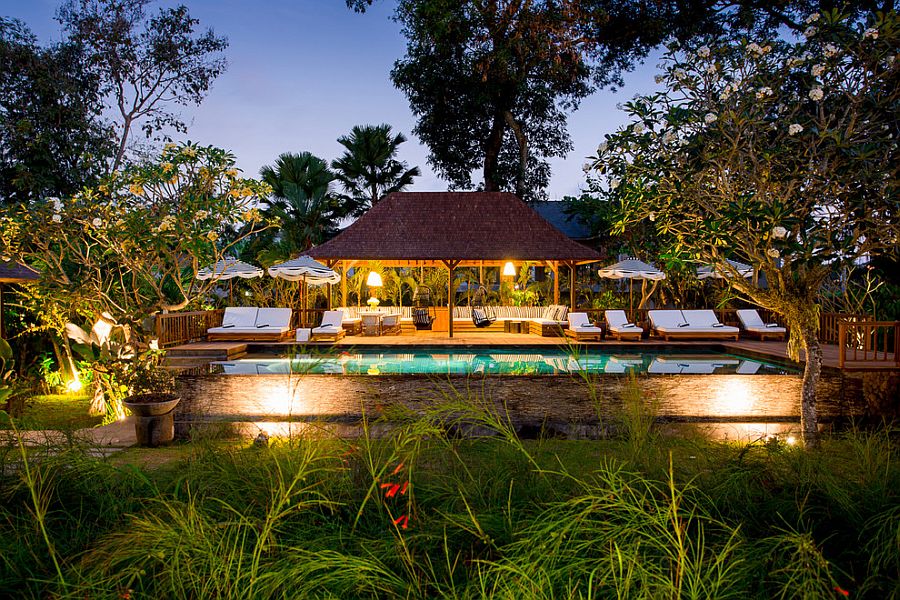 Integrating the tropical backyard with the pool is pretty easy to accomplish, and the result is often spectacular. From the modest and the urbane to the extravagant and amazing, here are 25 ideas that will inspire you to bring home a splash of tropical goodness.
A Stunning Staycation
The idea of a beautiful vacation has always been intertwined with images of sandy beaches, plenty of sunshine, and of course lush greens and gorgeous, colorful flowers. A tropical landscape surrounding a stunning pool and deck that matches its profile brings this beautiful haven into your backyard. Sure, some of the more incredible inspirations that you come across here are not easy to replicate, but borrow individual elements from each one of them and adapt them to your own backyard for that perfect, rejuvenating escape.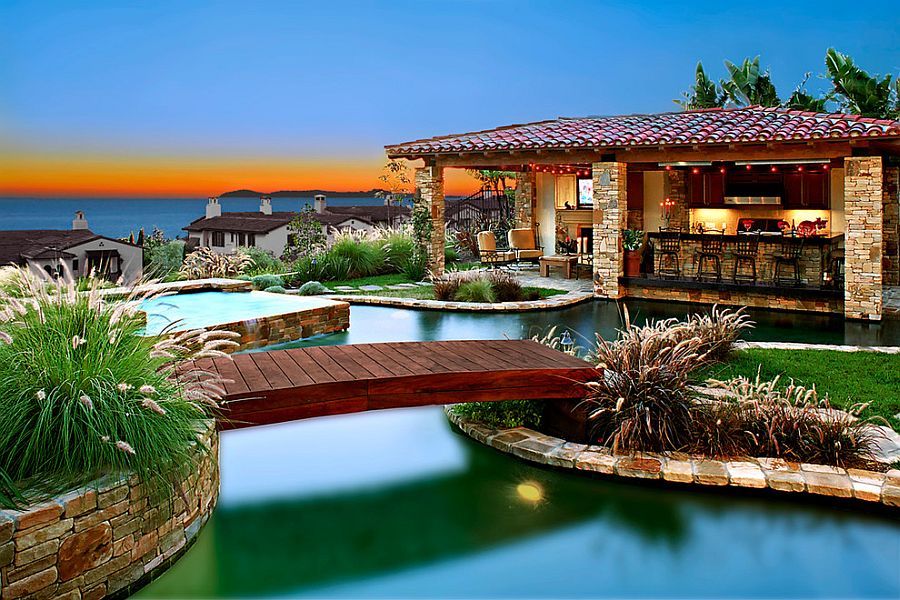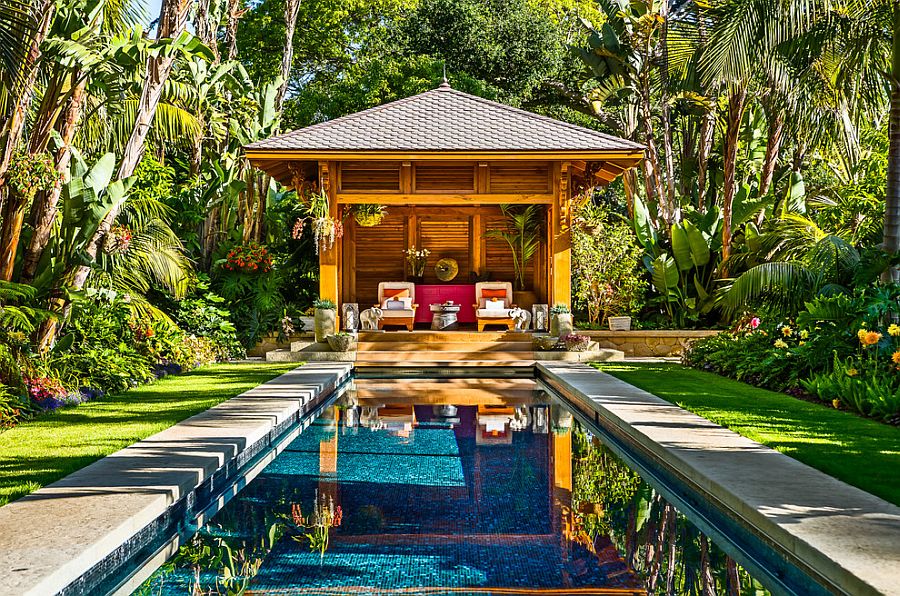 These little details could be something as simple as those striking palms, bougainvillea or other flowering plants that you came across on your recent trip to Hawaii, or an addition more complex like the outdoor shower surrounded by greenery or a luxurious Jacuzzi. From fire pits to Tiki torches and cabanas to pergolas, they all play into the overall aura of the tropical landscape.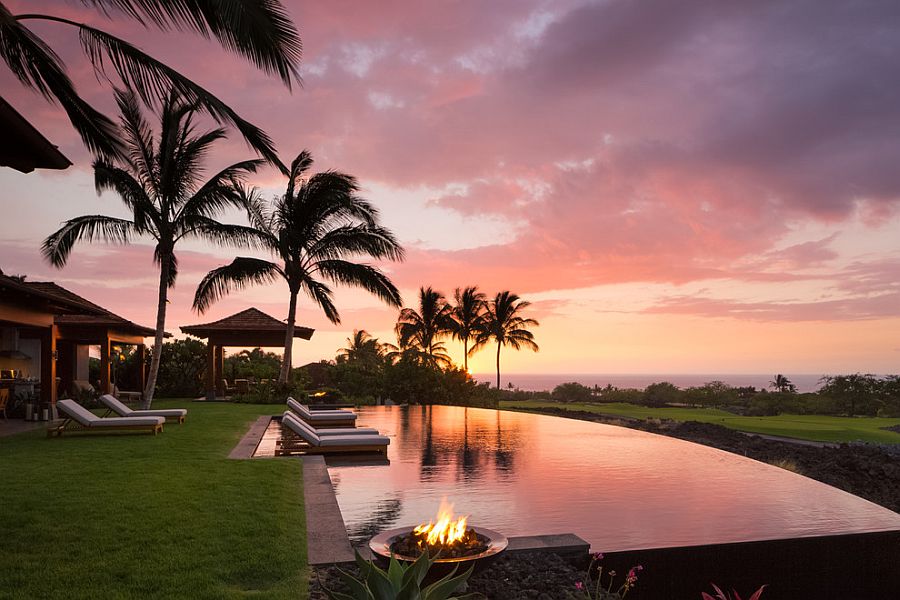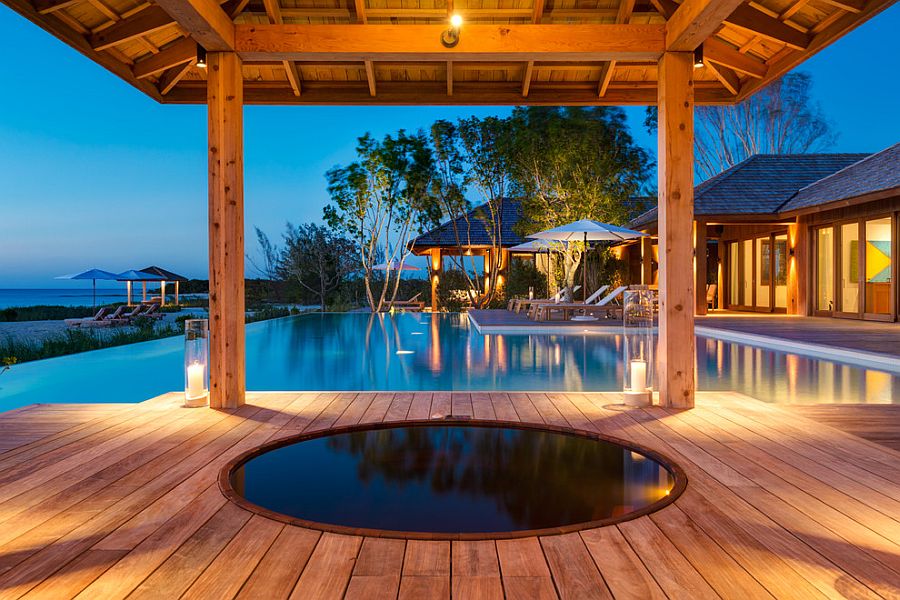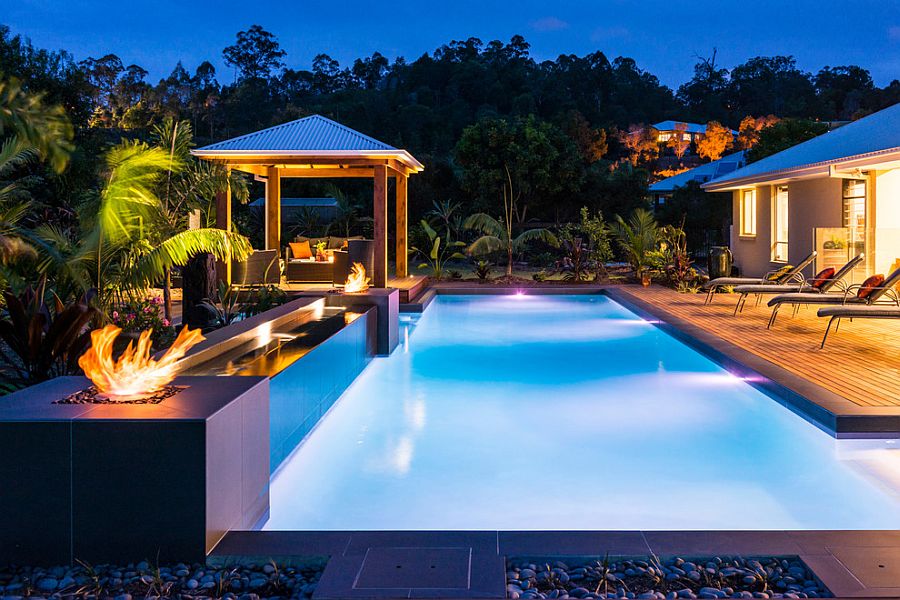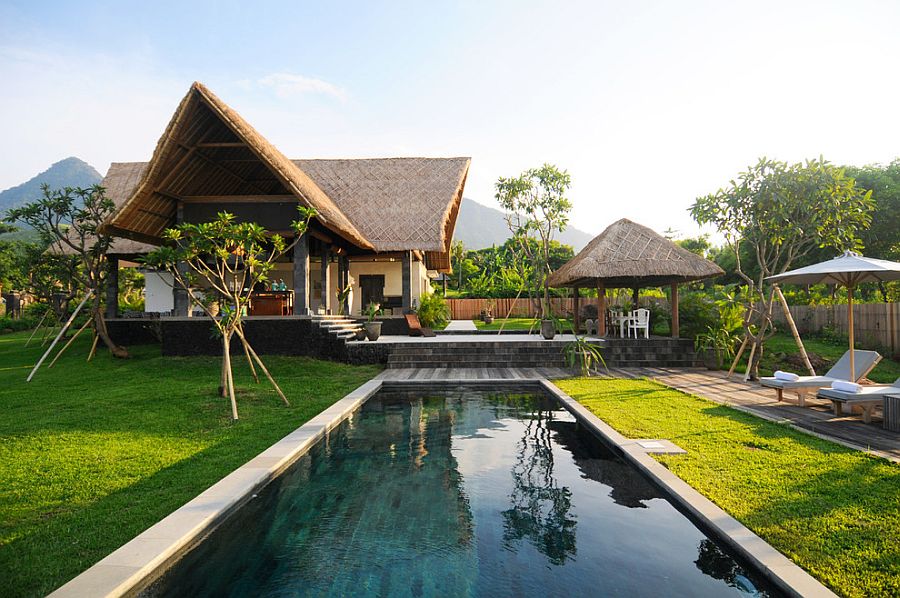 Small Tropical Pool Landscape Design
Do not be dissuaded from adopting a tropical style for your backyard and pool just because all the images you see seem expansive and far too expensive to replicate. Even that tiny, urban backyard can be transformed into a magical, personal getaway by simply adding a small pool and surrounding it with the right tropical plants, shrubs and even a few creepers. A small poolside deck complete with a couple of outdoor loungers and a cozy fireplace will complete this dreamy and intimate getaway that feels far more apt for romantic summer evenings!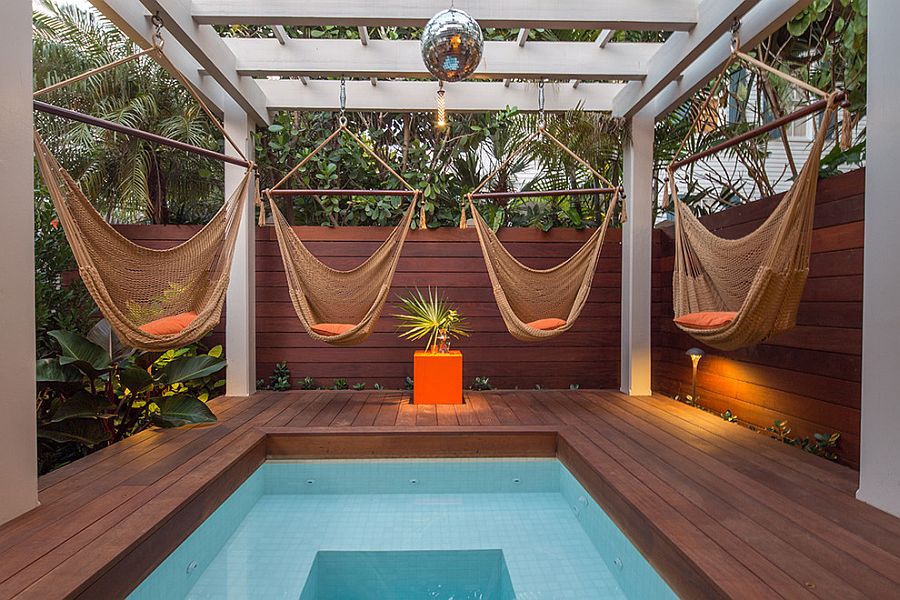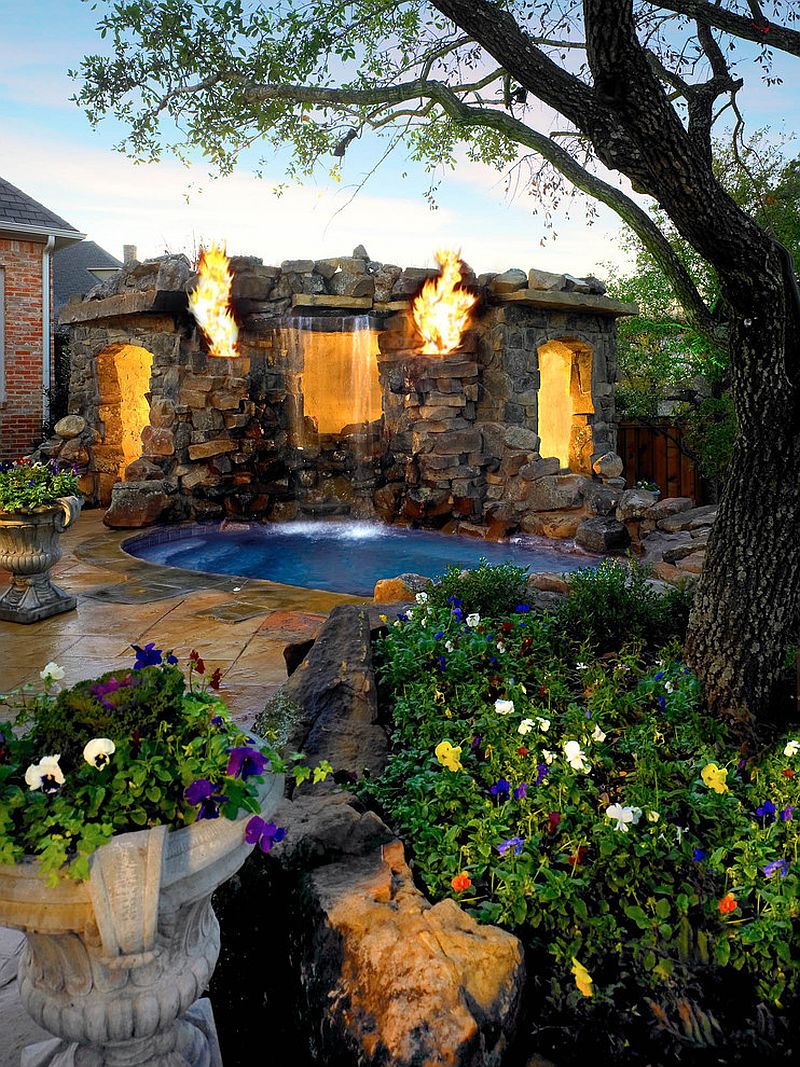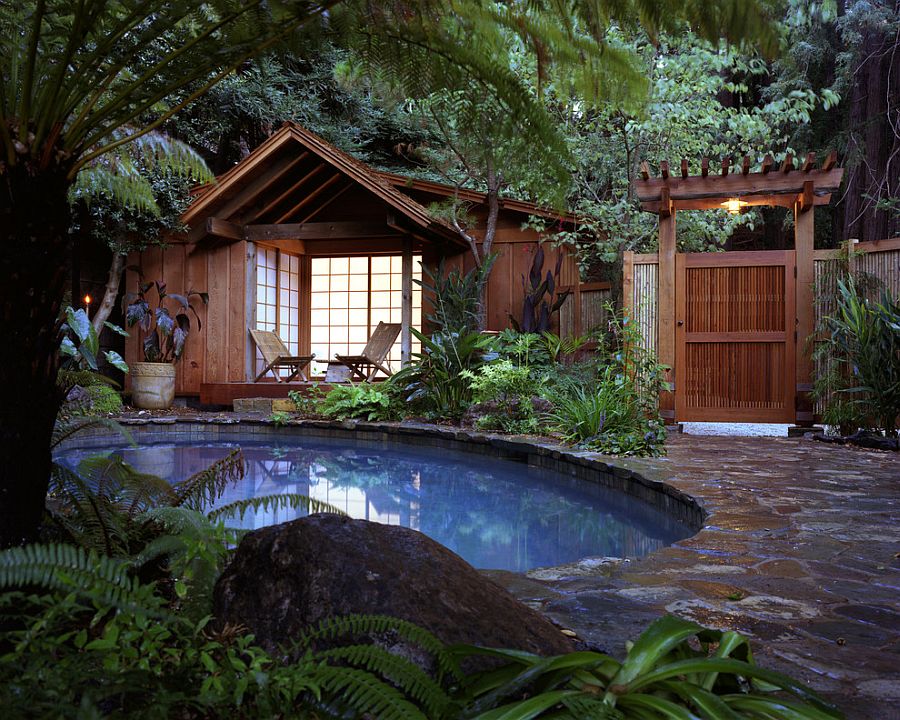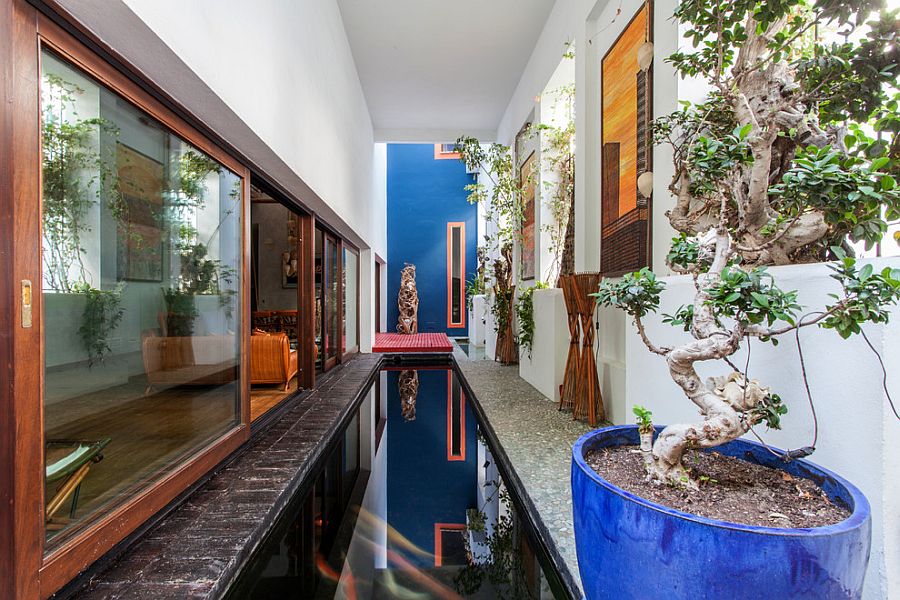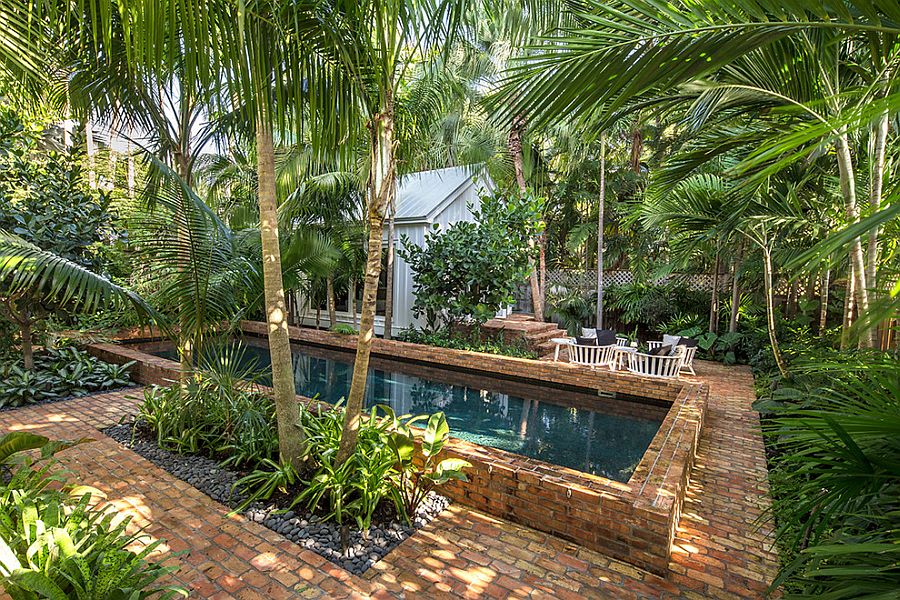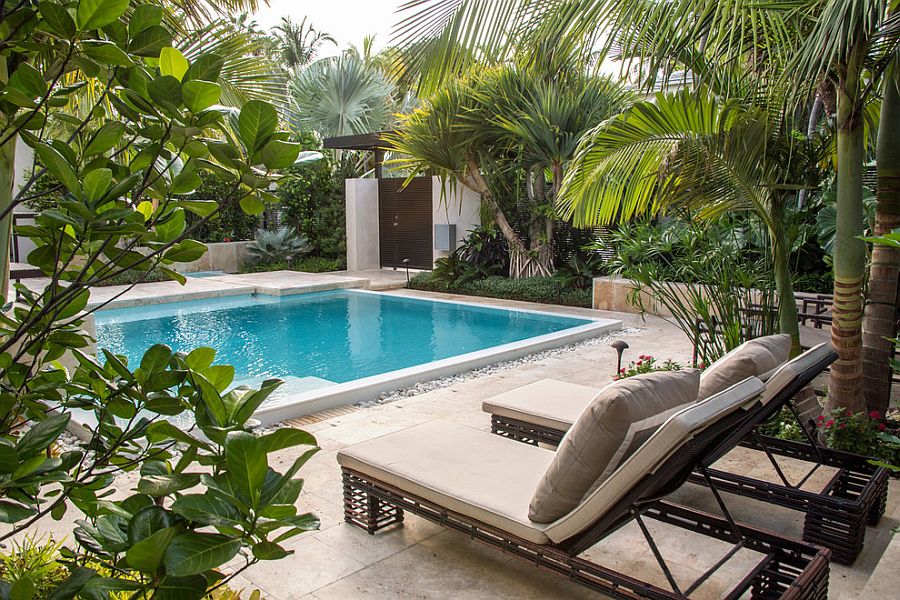 Making It Extra Special!
The garden landscape around the pool with a tropical theme often is filled with some natural rocks, plenty of greenery and a few colorful, flowering plants to top it all off. But for those looking to go the extra mile, the pool with waterfall is the perfect option that promises loads of fun for everyone in the family. Then there is the slide, an addition that influences both the garden landscape pool and the never-ending joy of little ones in your home! A walkway or bridge, a grotto that doubles as an outdoor bar or even a home cinema setting are all options for those looking to utilize their tropical backyard in more ways than one.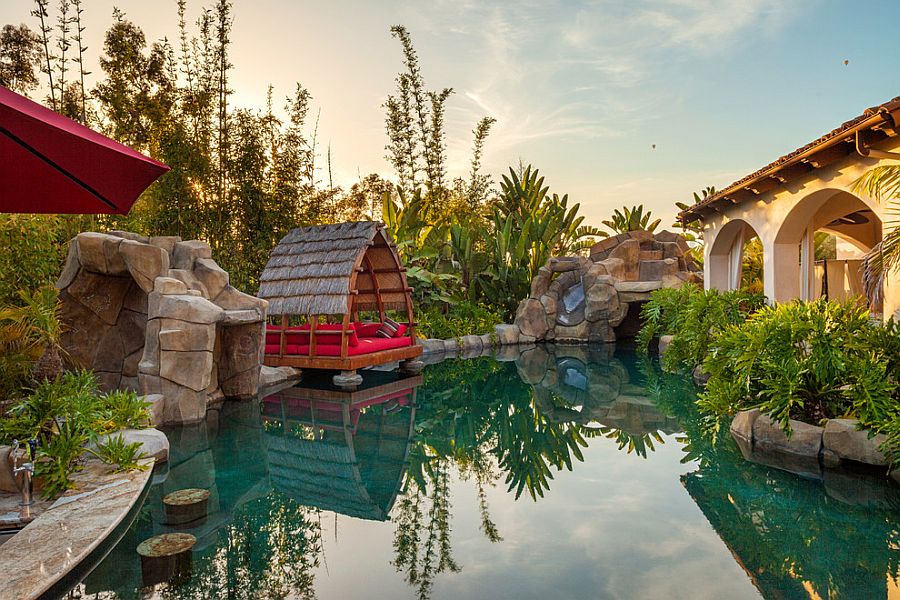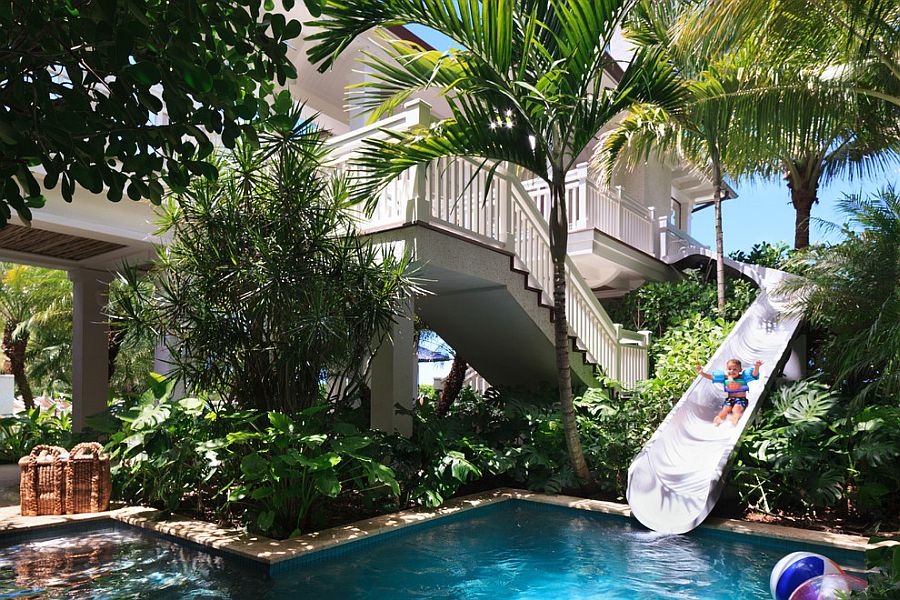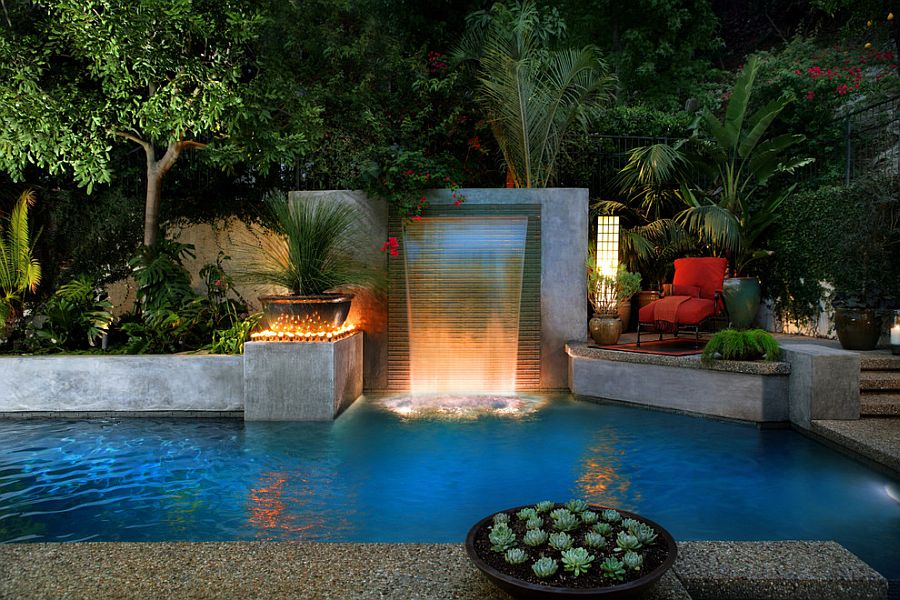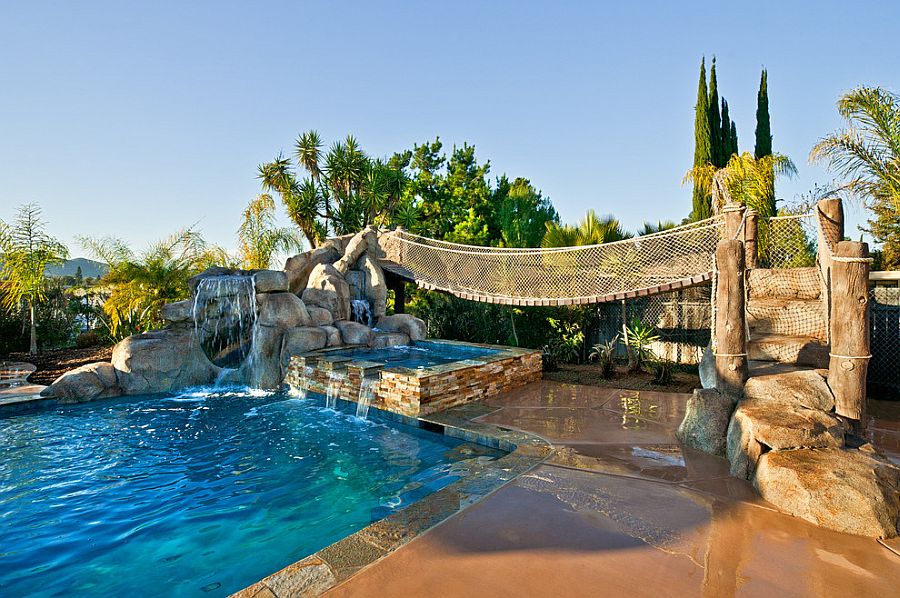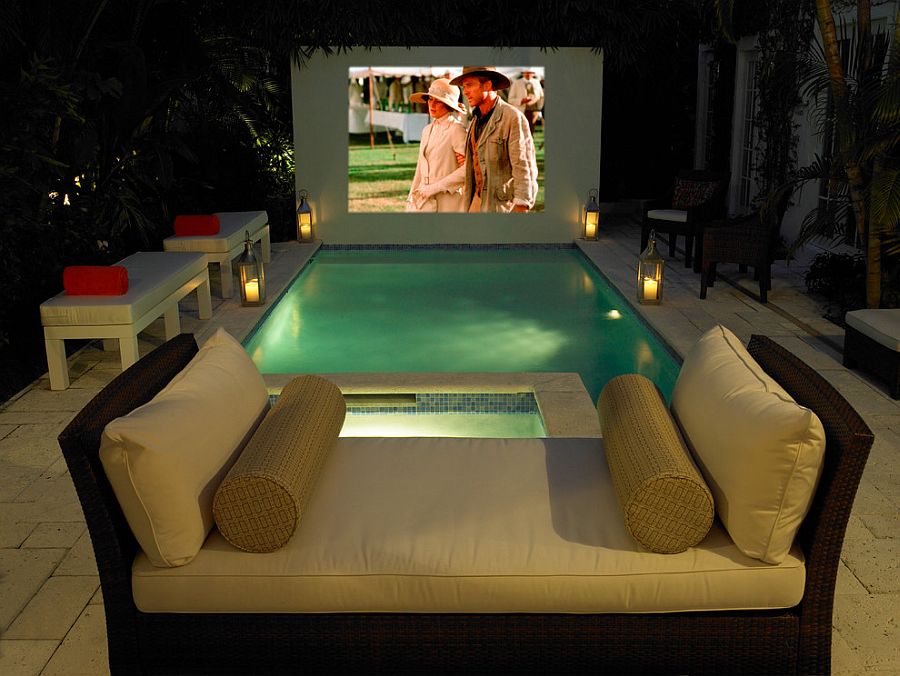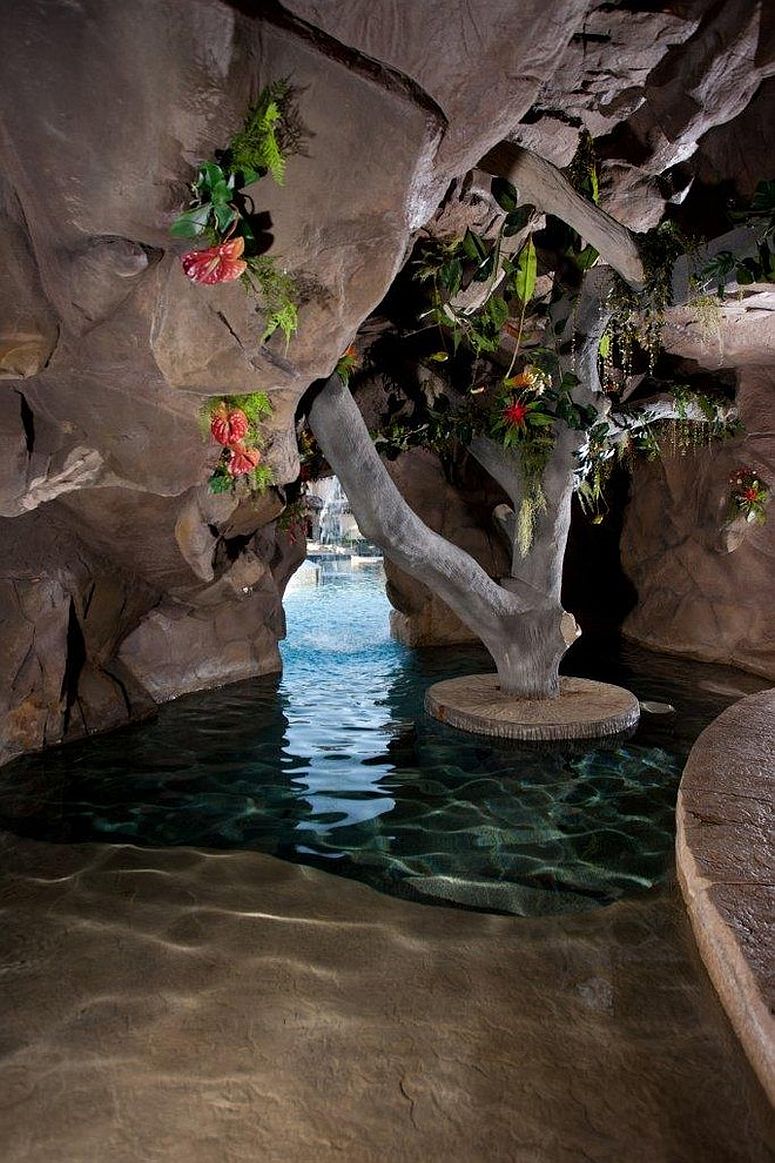 Becoming One with Your Home
A big part of designing the pool landscape and the garden around it is finding a way to integrate it with the rest of your home. While most modern homes look perfectly fine when combined with a tropical poolscape, those contemporary and minimal residences in an urban setting might feel a bit out of place. To overcome this issue, combine contemporary ergonomics that offer sleek design and clean straight lines with tropical foliage, motifs and décor to get the best of both worlds. Another popular style that easily blends with tropical is Mediterranean. Irrespective of the style you merge it with, you can rest assured that the tropical flavor of your pool and the landscape around it will shine through!