With the New Year here, we are all looking to upgrade things all around us and give our lives a sense of freshness without going overboard with the makeovers. Some of us like to usher in 'something new' using a simple accessory, change in the accent hue or a piece of décor that we have longed to buy for a while. But there are others who are happy to commit to a more permanent change with a new style that transforms a room entirely. If you love taking a vacation all too often, enjoy plenty of sunshine, want to spend all your free time on the beach and love bright colors coupled with exotic pattern then the style to turn to is undoubtedly tropical.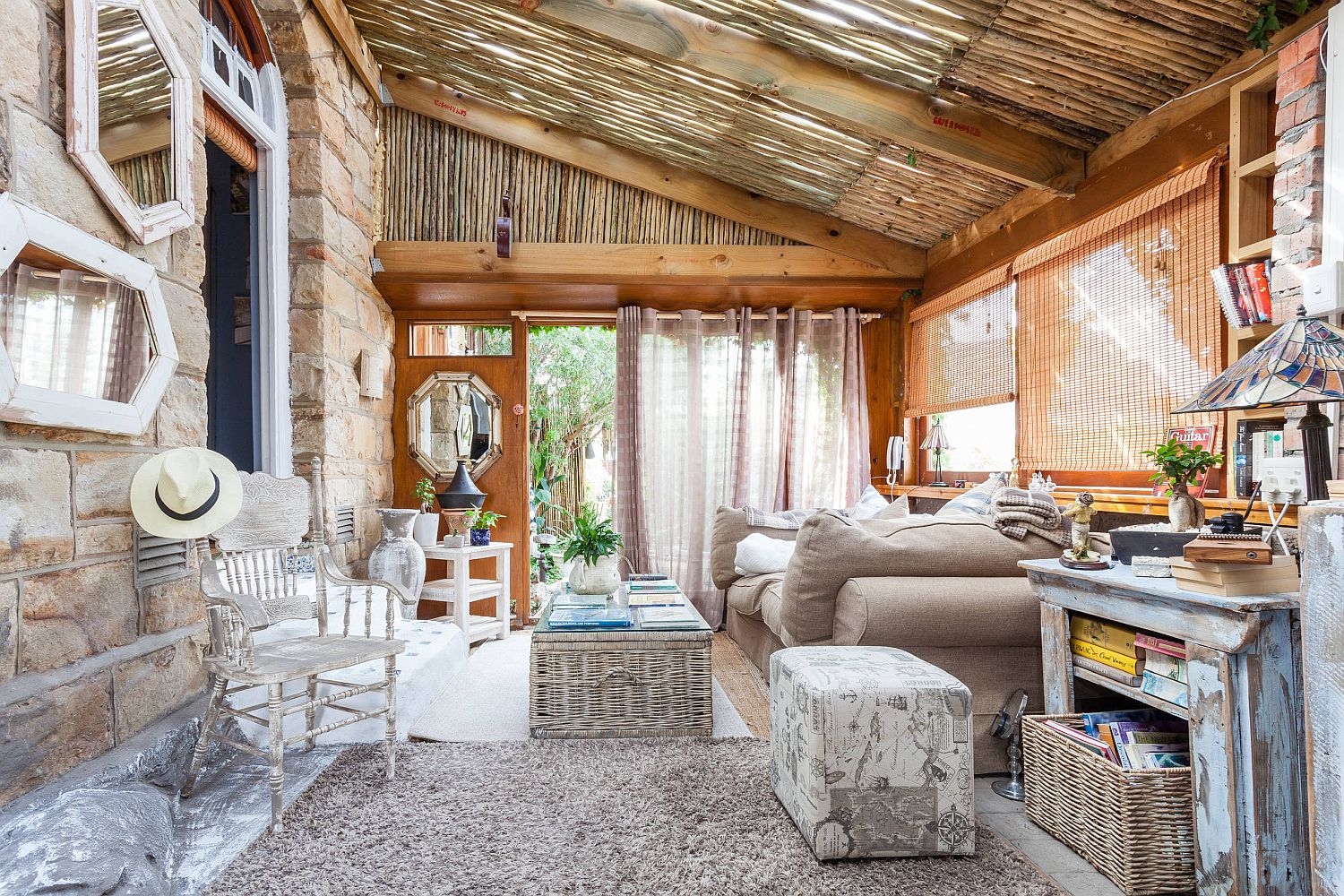 Tropical is a style that is often relegated to the bedroom because most homeowners tend to feel that it is far too 'cheerful and polarizing' for the living room. Yet, a gorgeous tropical style living room can combine color and vivacious pattern with relaxing ambiance and a warm presence with ease. Sure, some veer more towards bold splashes of green, blue or orange while others embrace large leafy patterns and nature-centric prints effortlessly. Yet, there are many more that are draped in neutral hues and feel far more relaxing. From the understated to the stunning, this is a look at the 25 best tropical living rooms –
Bright Bursts of Color
We always love living rooms (or any interiors for that matter) which have a sense of personality about them and do not feel sterile. That obviously does not mean an overload of color on every occasion. But in the modern tropical living room you can easily mix bright bursts of color with neutral backdrop and the idea feels entirely organic. Accents in blue and green are the most commonly used hues in the tropical living room while orange and coral colors are a popular choice this year. Since most tropical spaces are flooded with natural light, going overboard with color just a touch does not seem ungainly in here.
Shop The Look: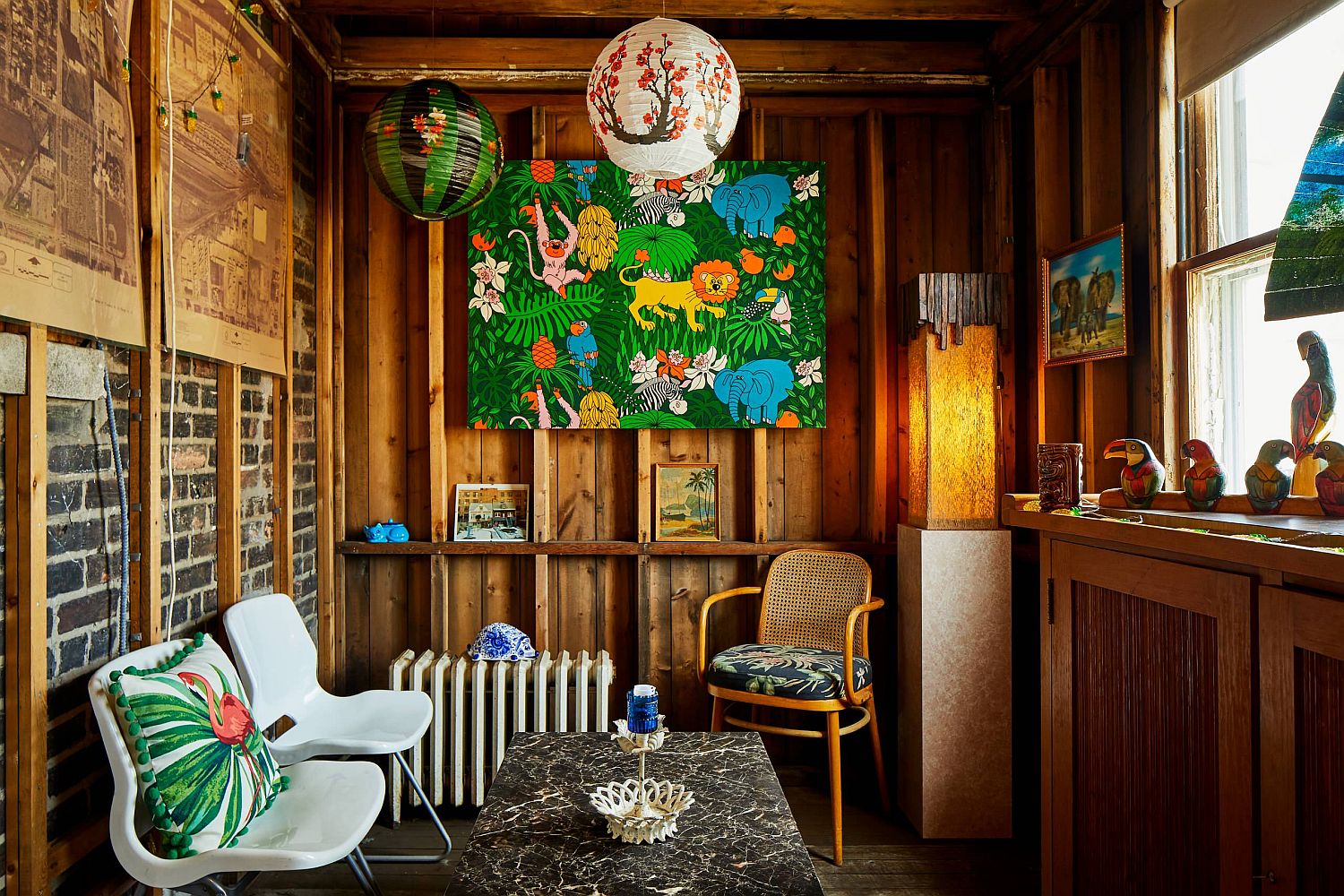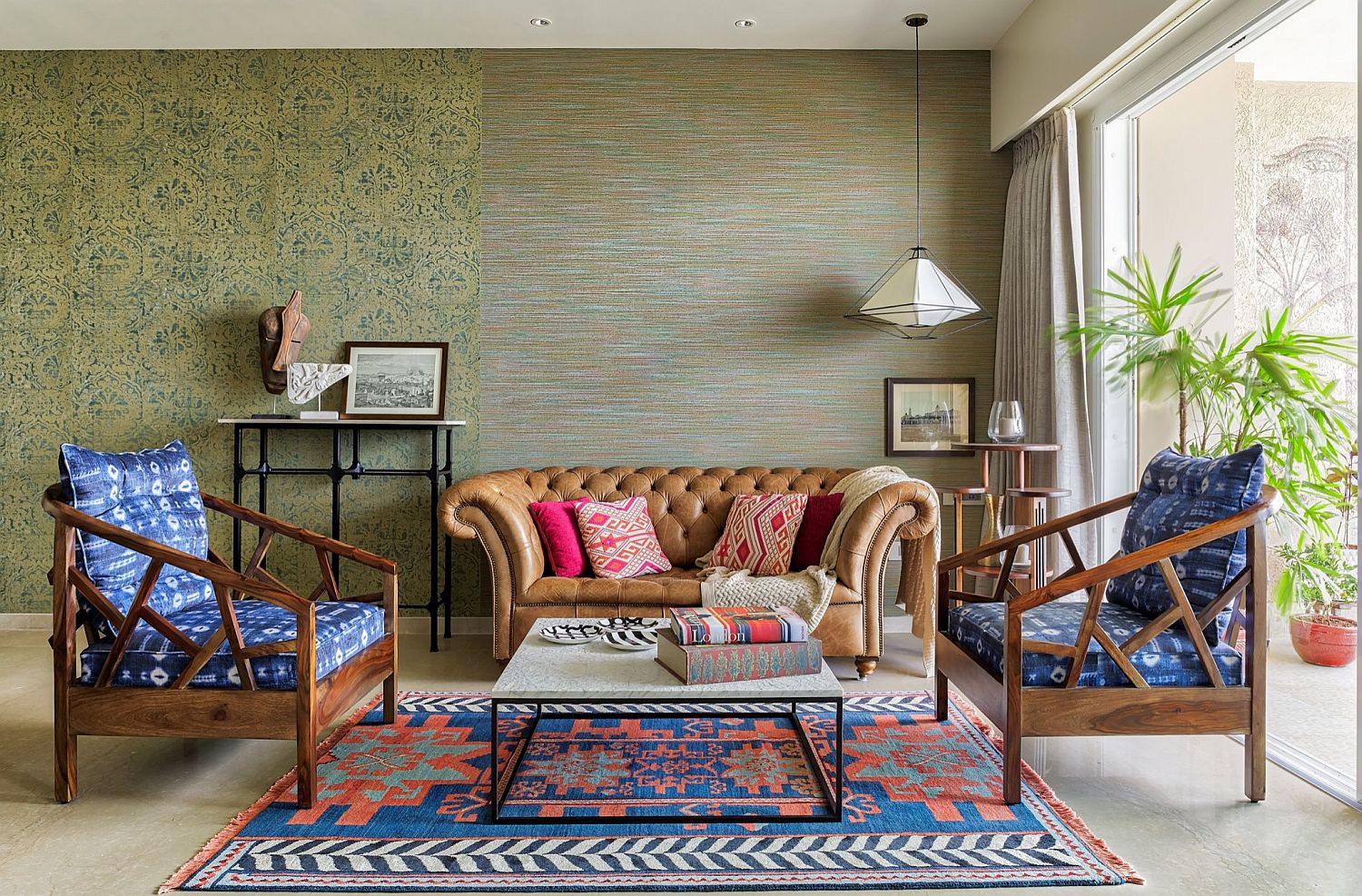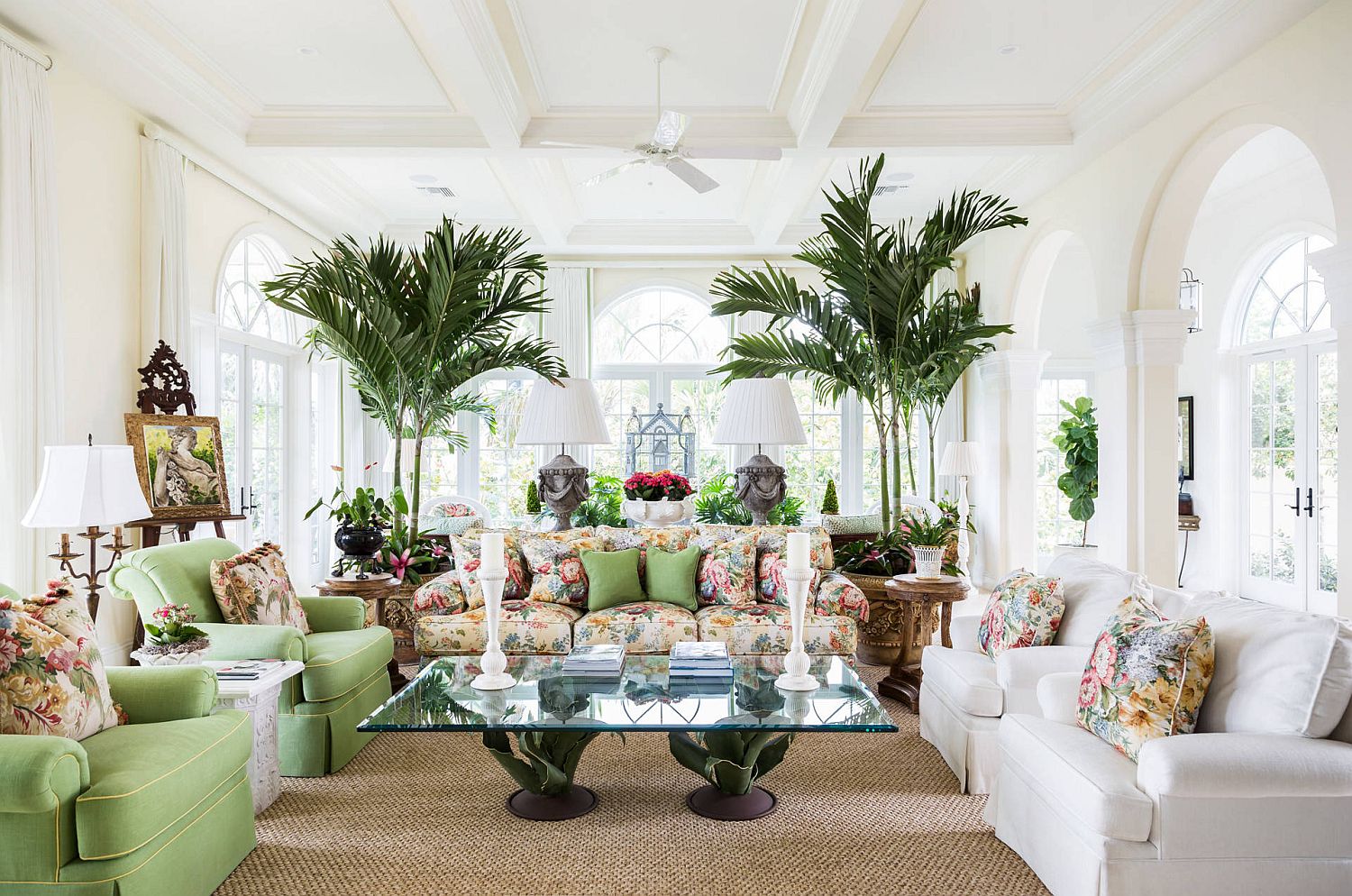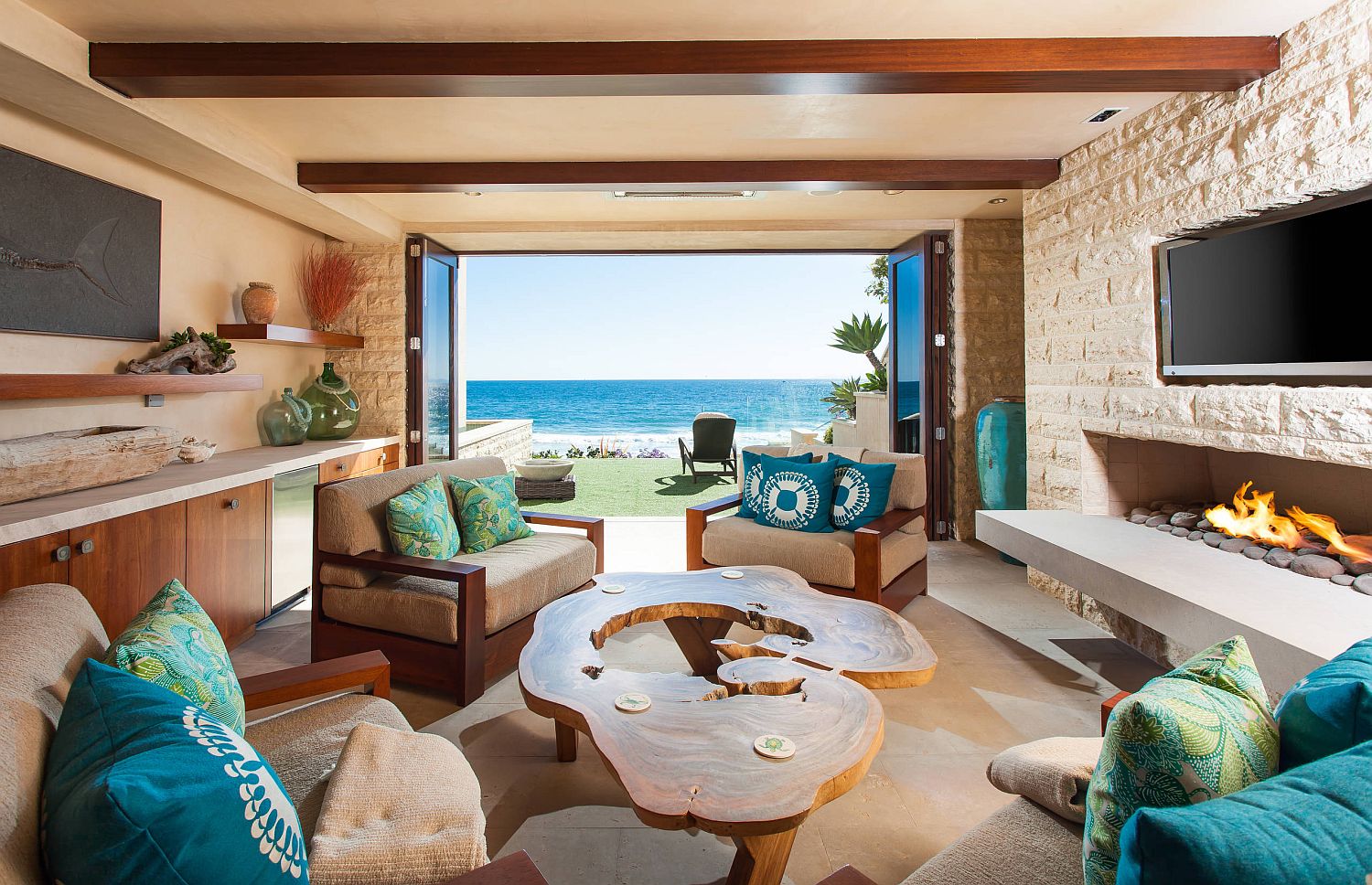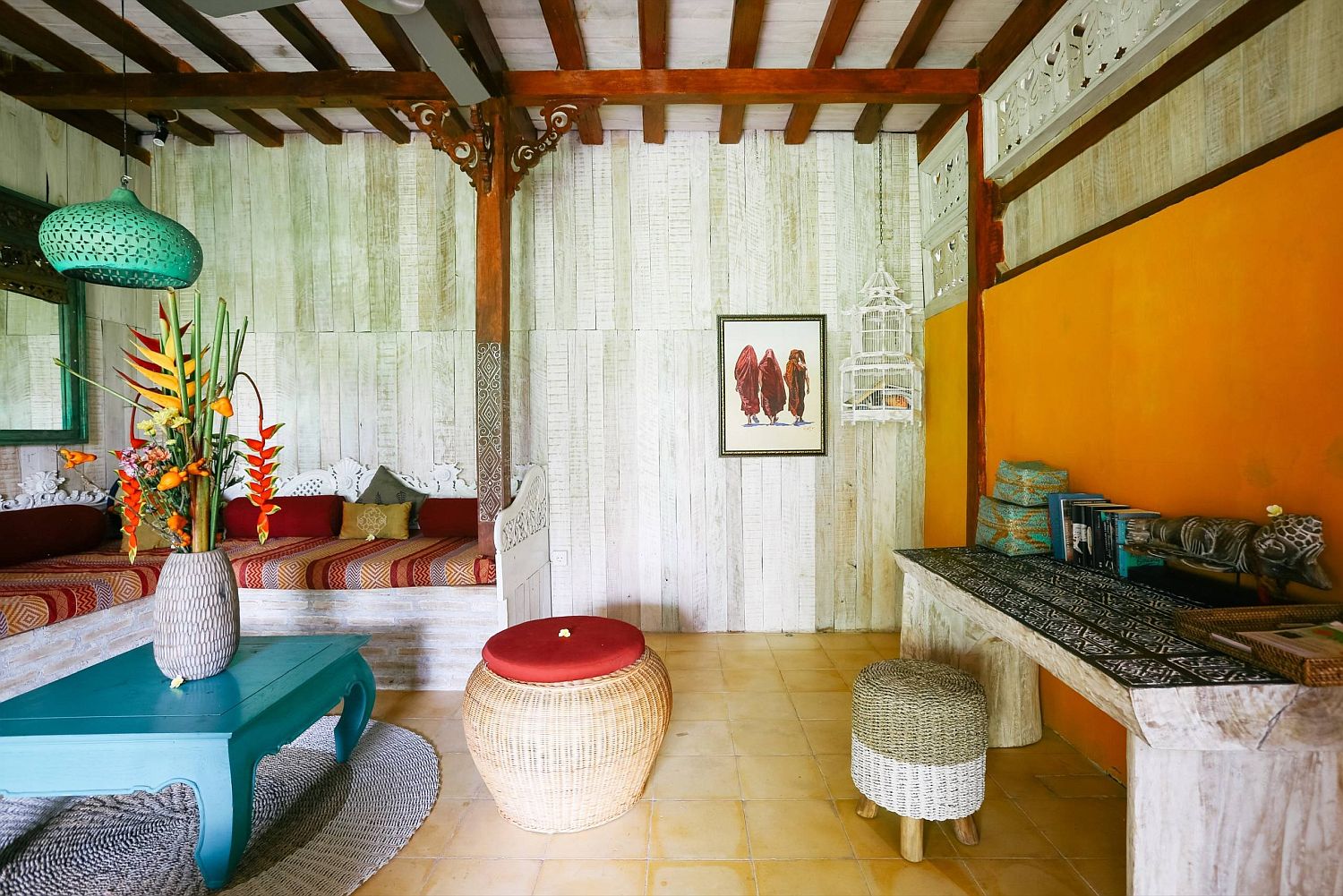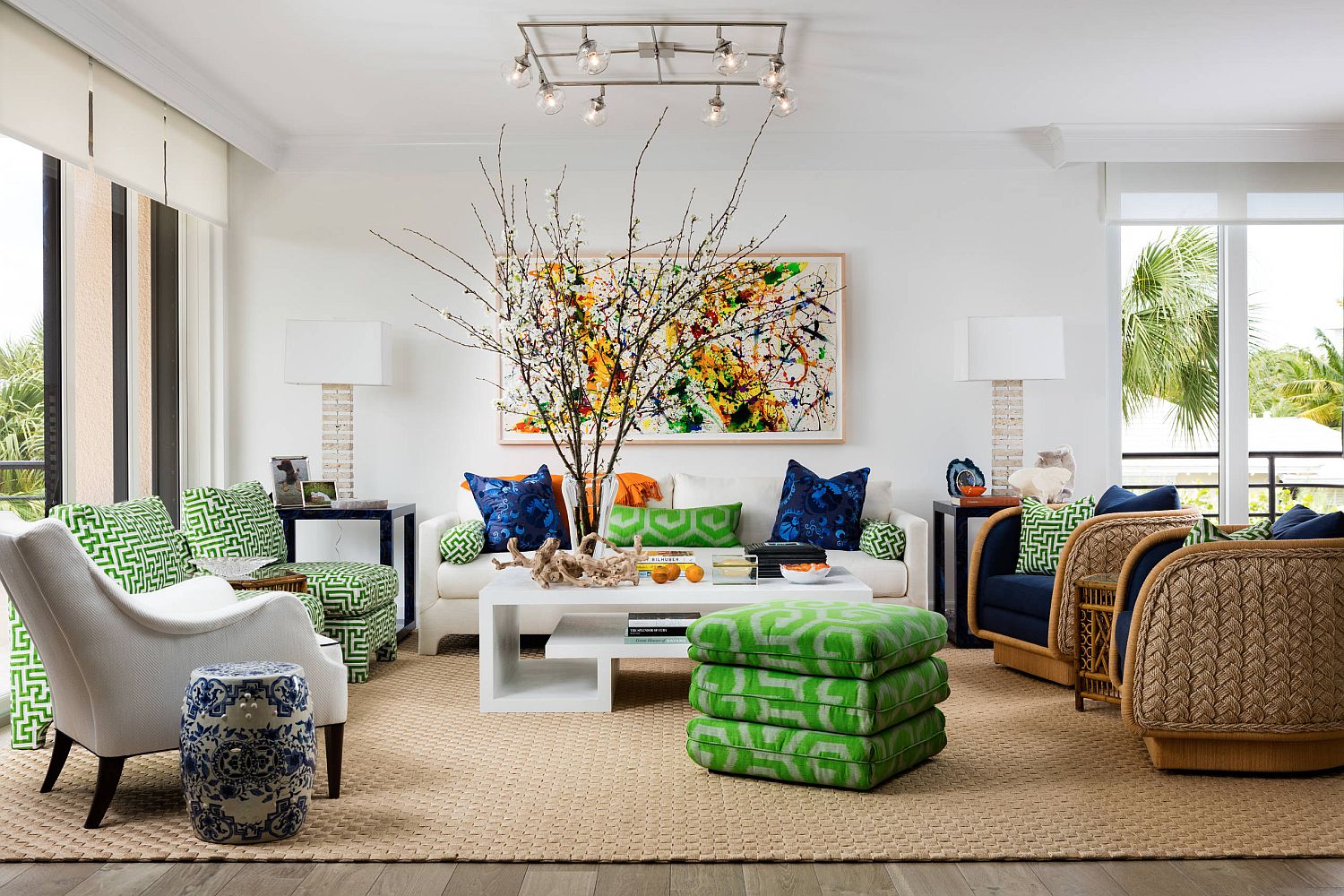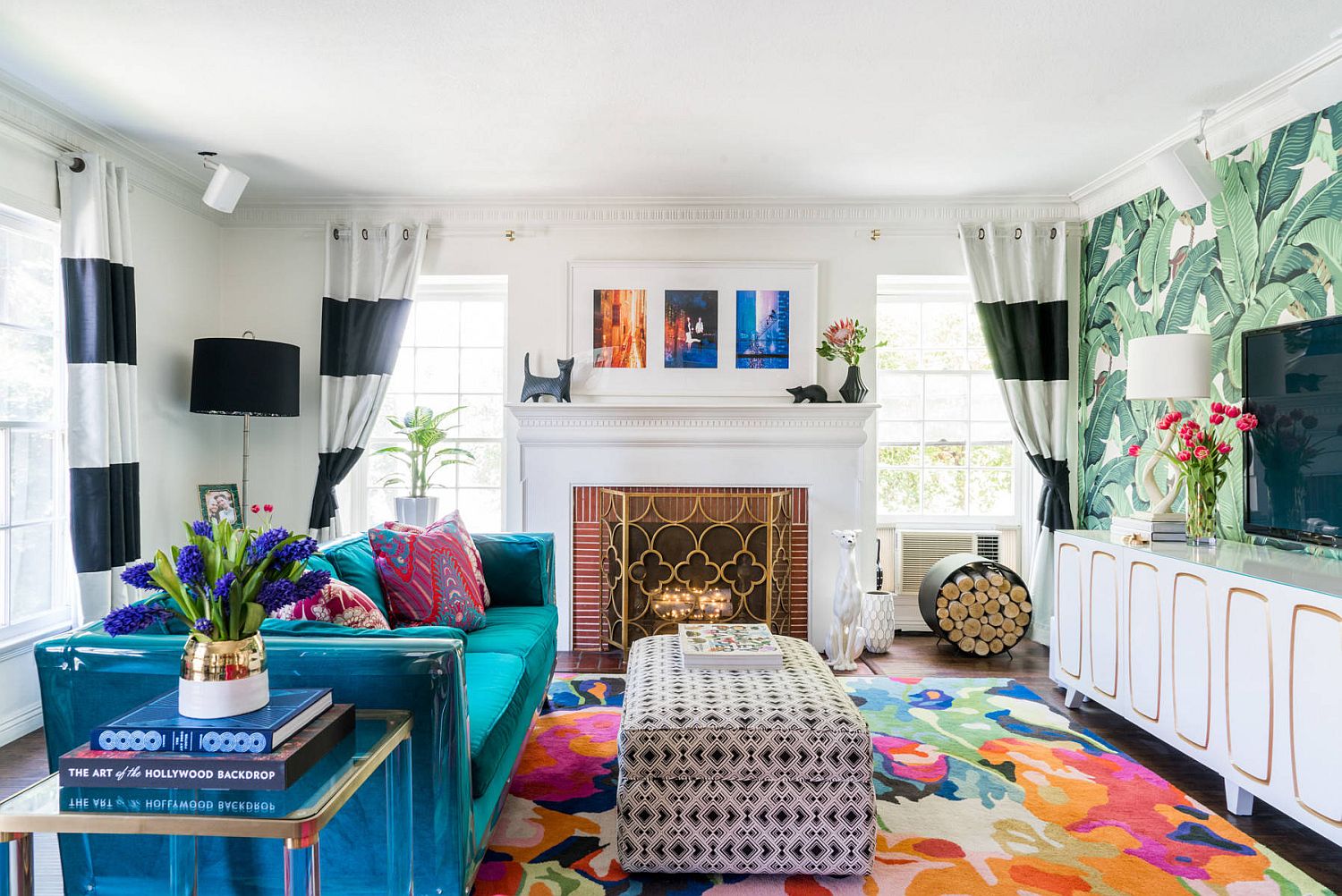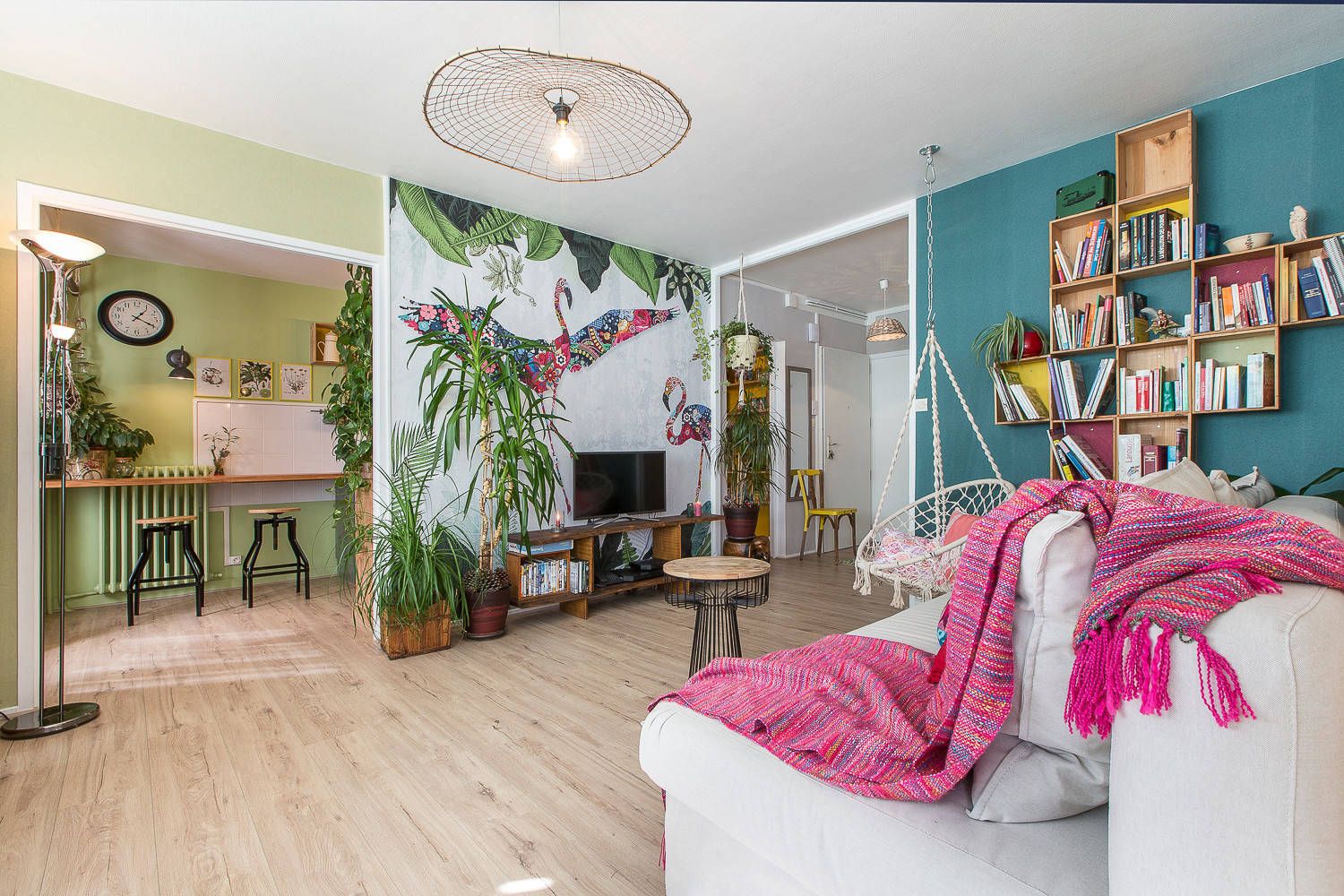 Natural Finishes and an Open Ambiance
Want to stay away from bright colors while embracing the tropical style? That is not an issue at all as you can replace the traditional white backdrop with one in cream or mellow yellow and coupled it with natural finishes for the perfect look. Wooden décor or those in rattan, bamboo and other organic materials give the room a more 'authentic tropical zest'. If you feel that you need just a hint of color in this space, then an accent wall in blue or orange should do the trick. As always, connecting the living room with the outdoor area and adding striking indoor pants instantly uplifts the mood in here.
Shop the Look: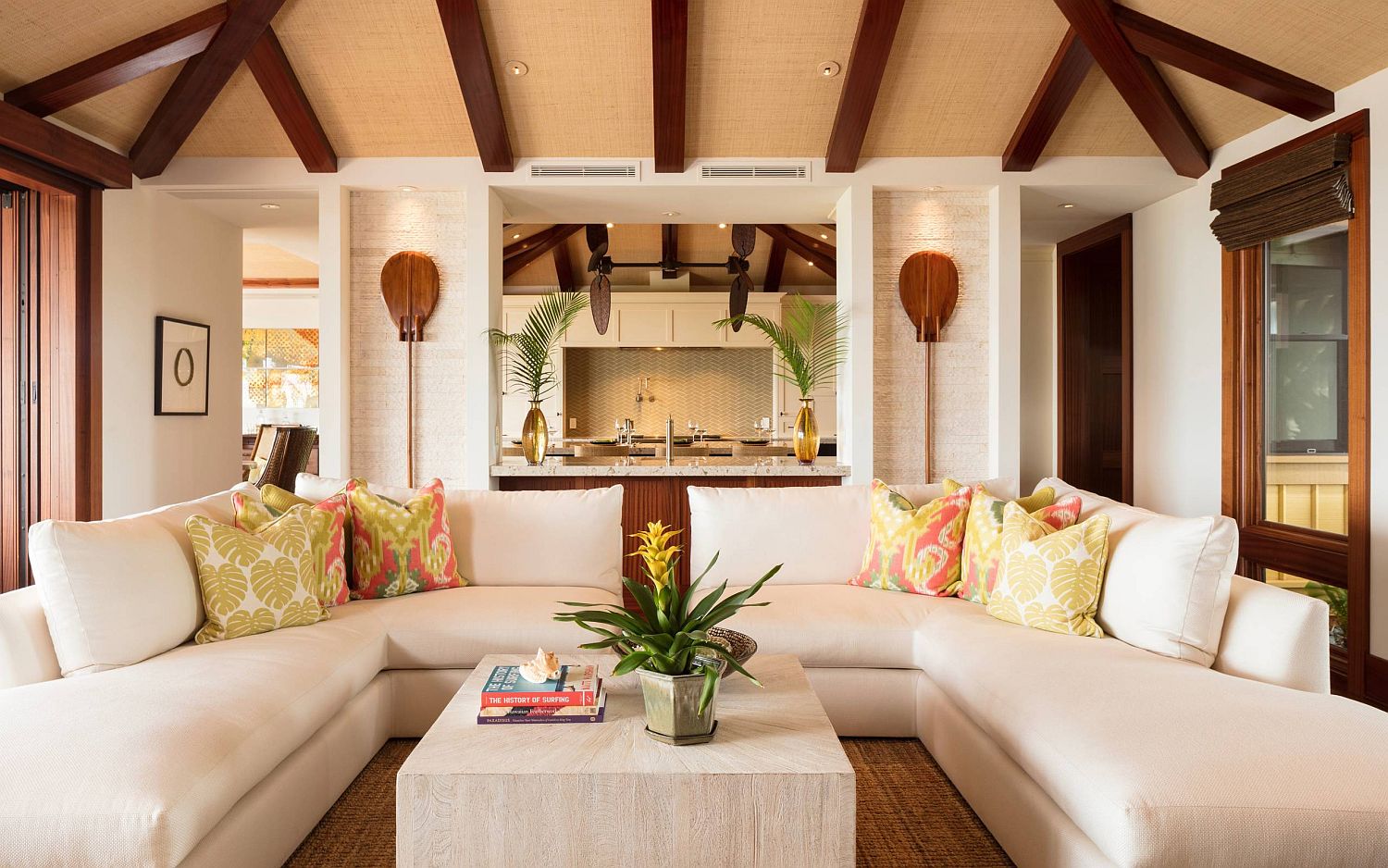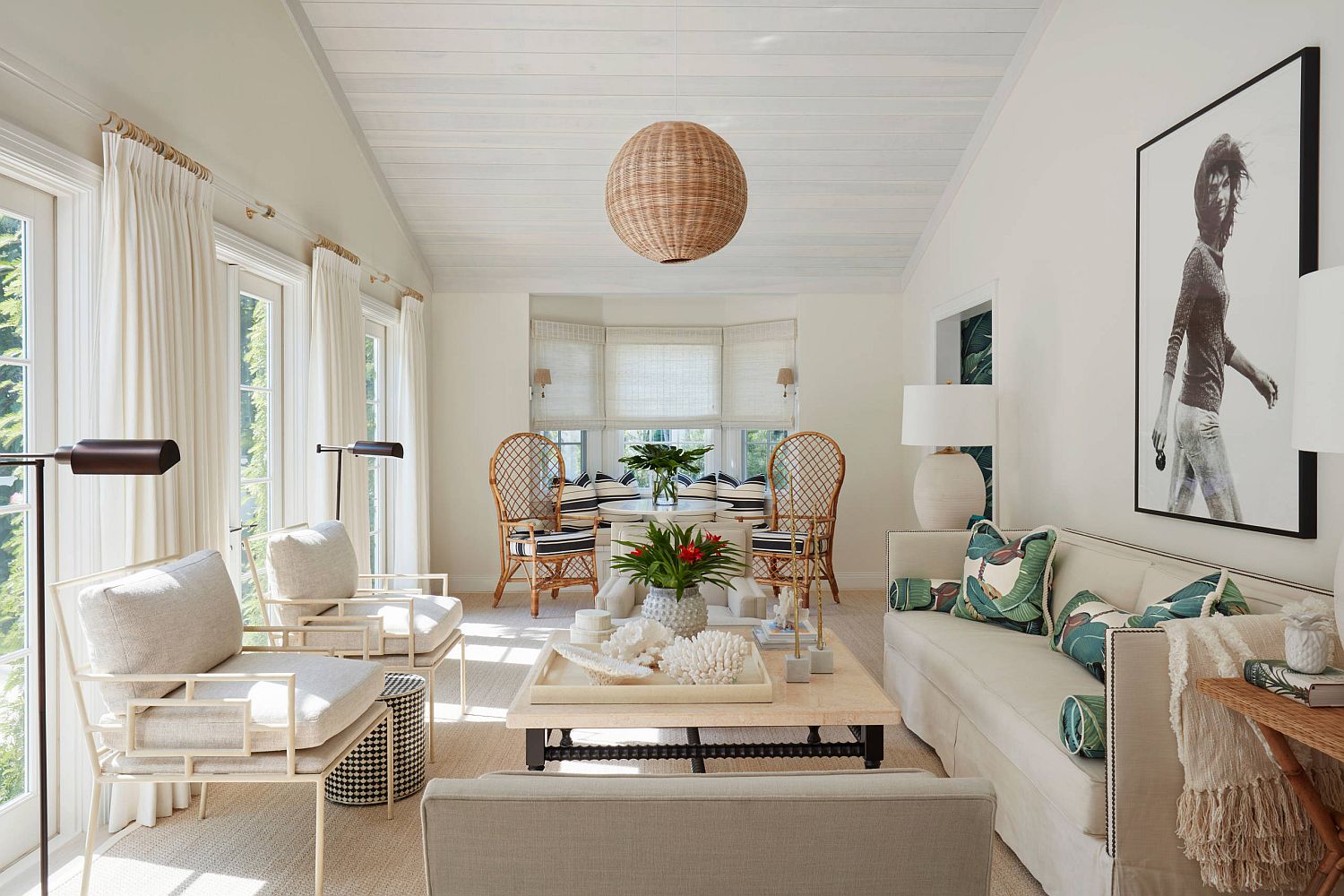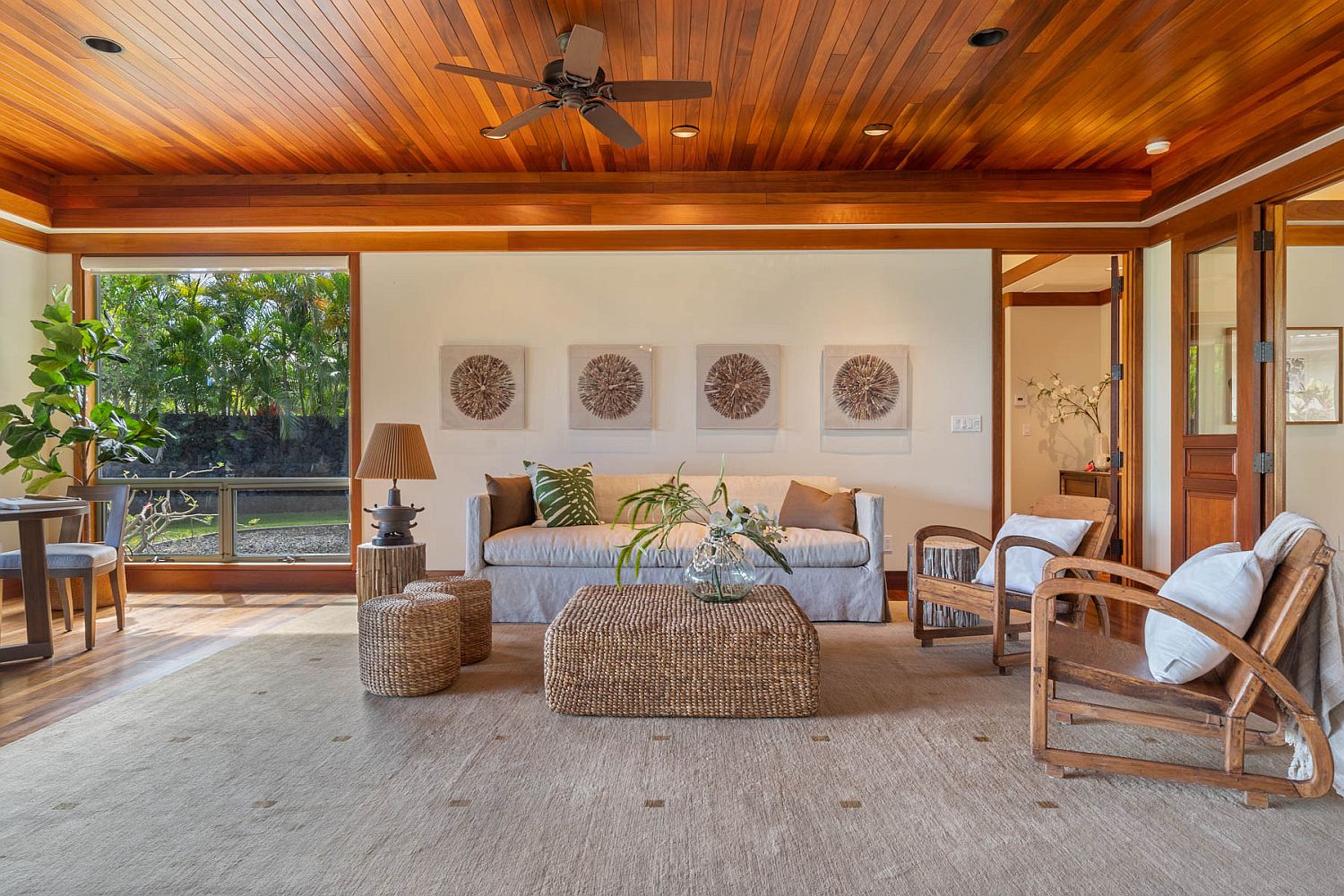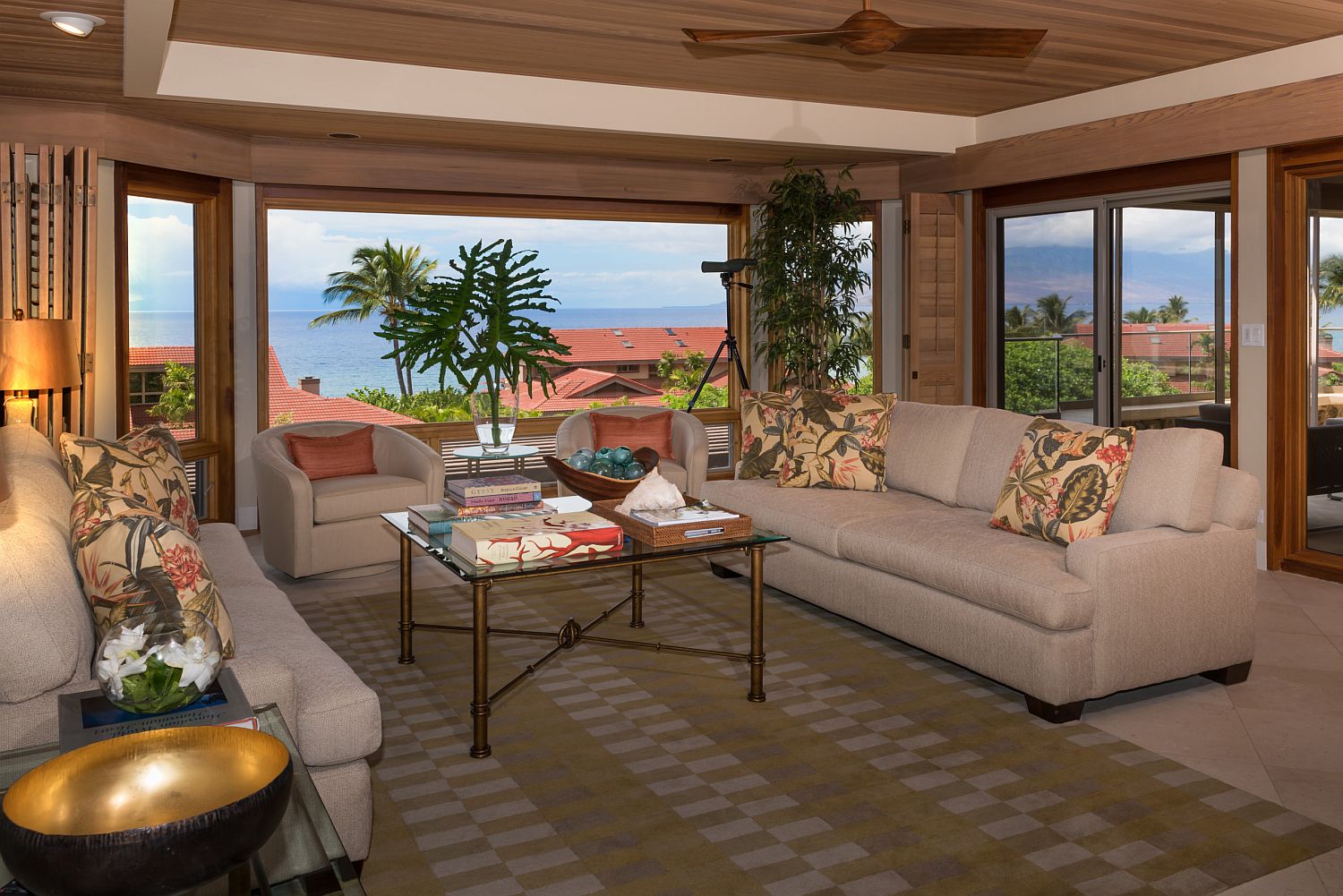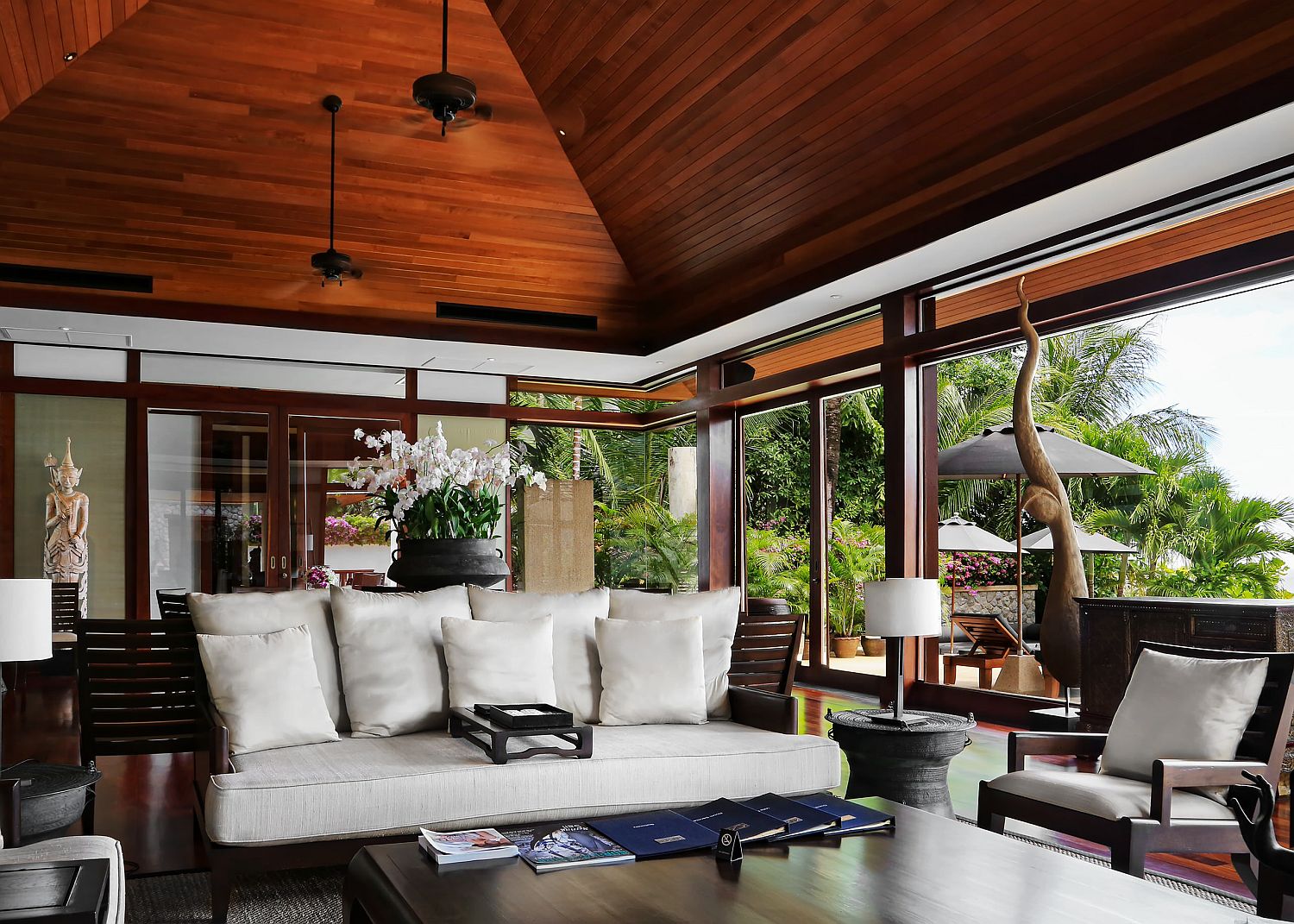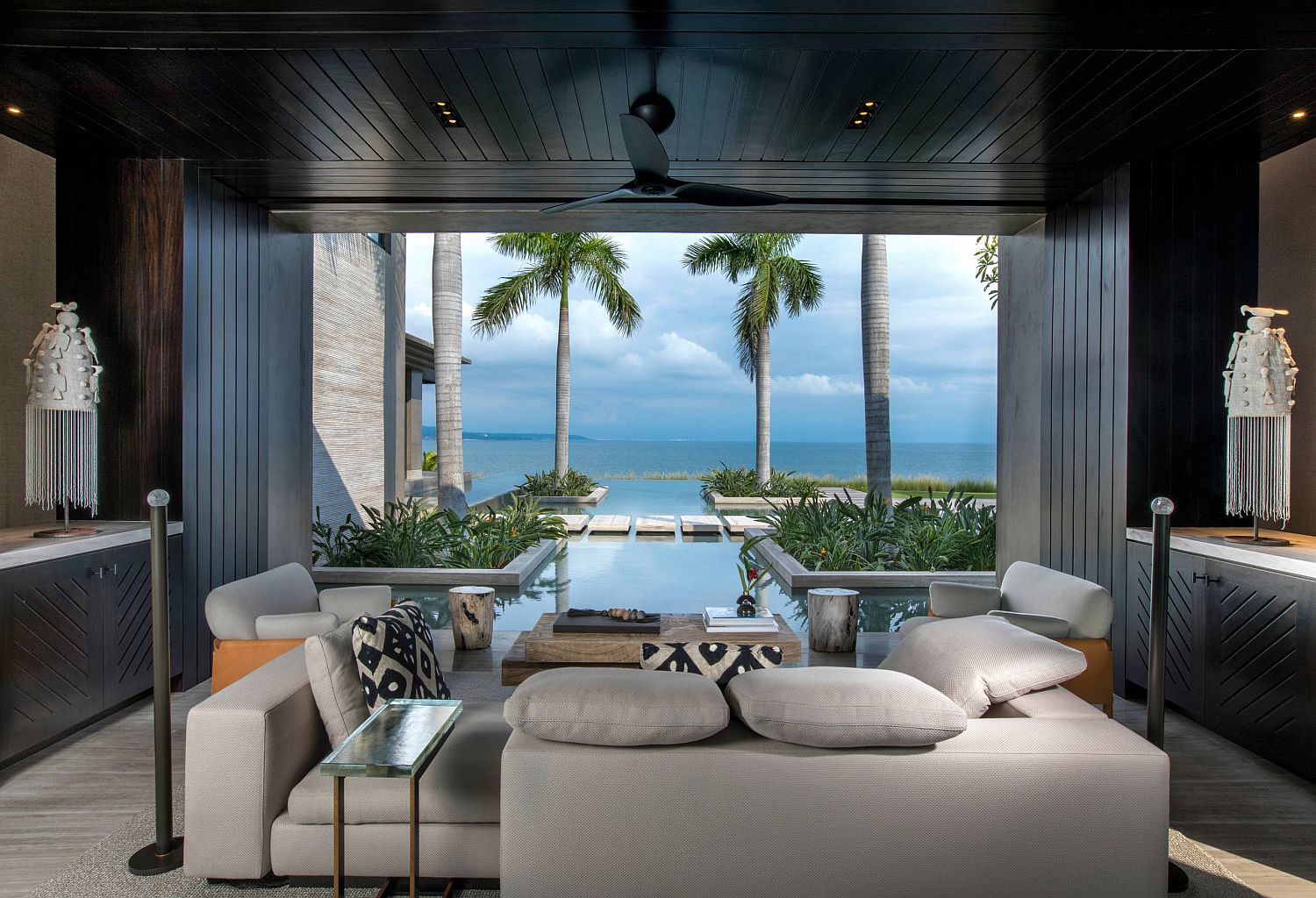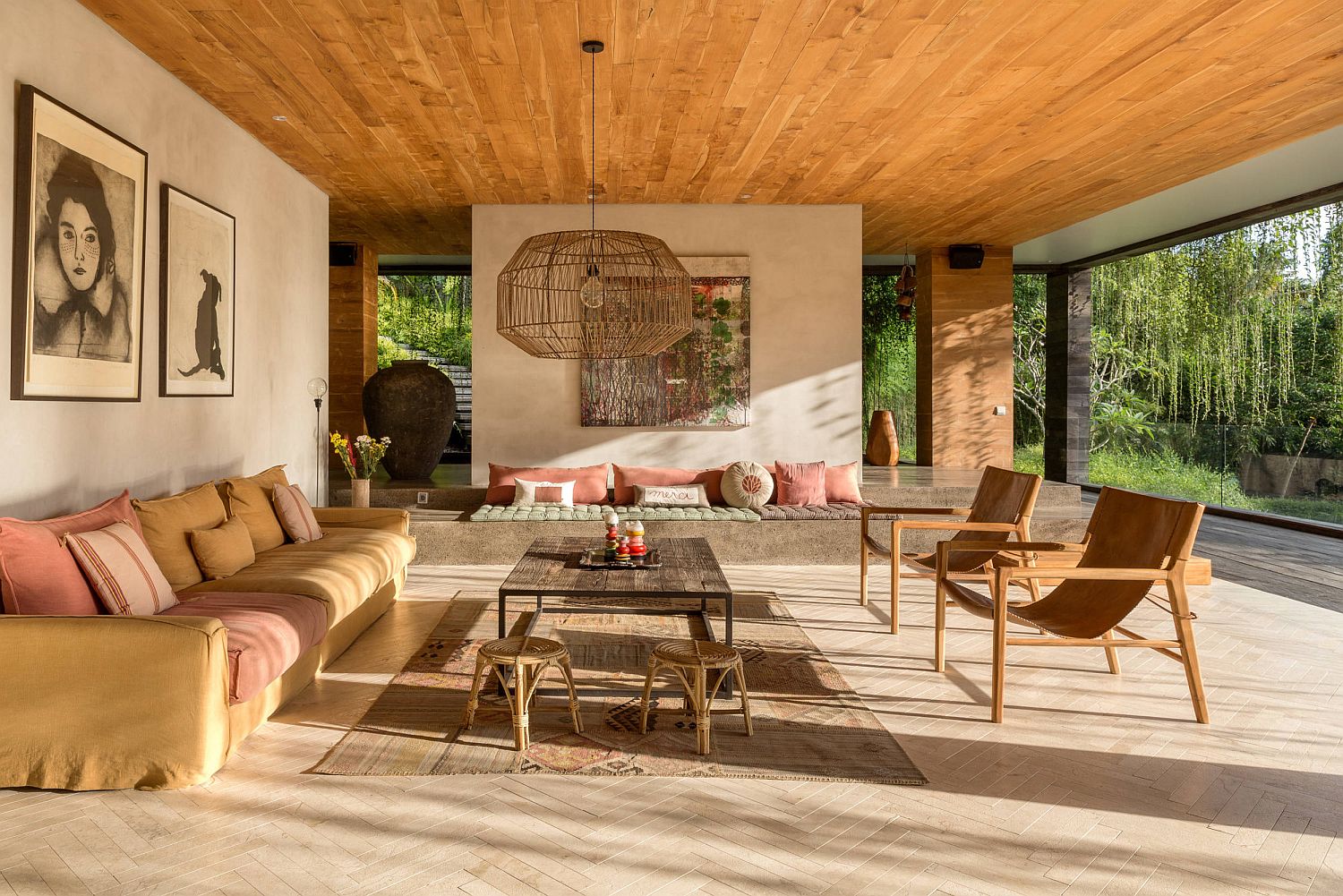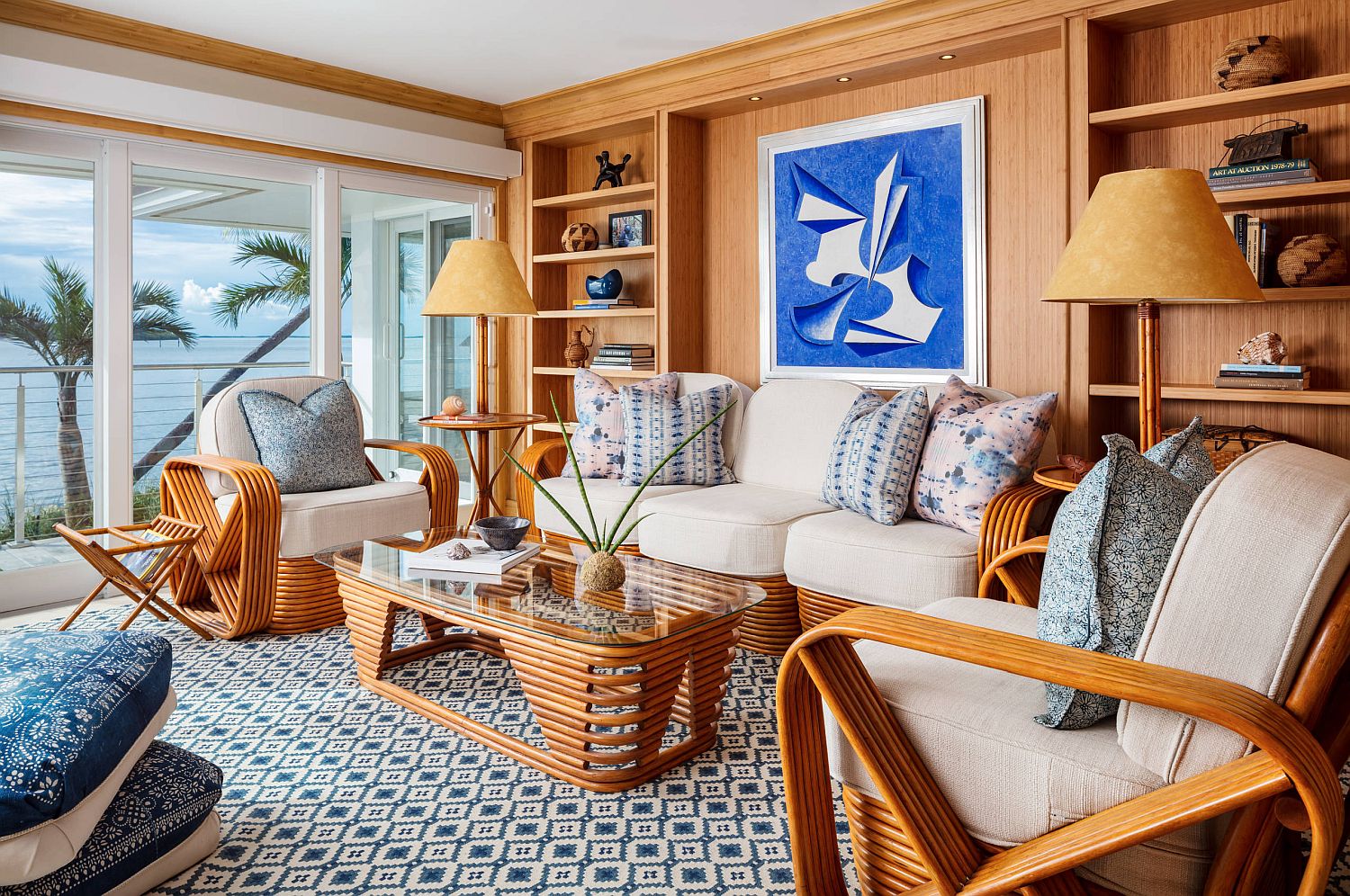 Sense of Spaciousness
Even the small tropical living room can feel spacious when it sits in an open plan setting and is connected with the deck or pool area outside. Despite limited space in here, the outdoors can become a part of the interior and traditional lines are comfortably blurred. Colorful wall art, sparkling metallic accents, an even layer of recessed lighting and plush décor can complete these fascinating living rooms that will help you in welcoming 2020 with plenty of energy. Every day can feel like a vacation with the tropical style living room!