There is little surprise in the way dining rooms have evolved in the last few years with the exclusive dining room giving way to more casual spaces. The new dining areas feel like an extension of the living room on one side and the kitchen on the other – the idea of the social kitchen becoming increasingly popular among all. But that does not mean you can neglect the modern dining area and the many aesthetic and functional benefits that it brings. And the best way to give the dining room an upgrade this summer is by giving it a style makeover that makes it even more special!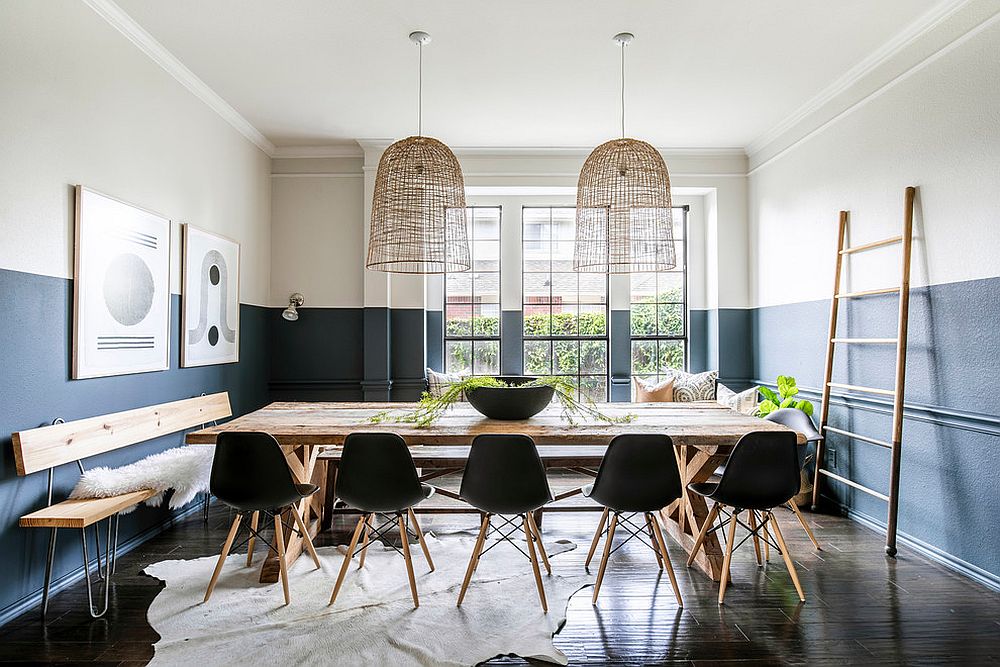 The most popular dining room styles this season combine modern flavor with timeless charm in an effortless manner to offer the best of both worlds. From the breezy beauty of beach style that never goes out of fashion to colorful tropical overtones that bring brightness to pretty much any open plan living, the most impressive dining room styles are ones that feel fresh and innovative. Try them out and give your existing dining area a brand new look this summer –
Stylish Shabby Chic Spaces
If there is one style that seems to give any room it adorns a cheerful, casual and inviting vibe, then it is undoubtedly shabby chic. It is a style that has feminine undertones to it and with the right use of décor and accessories, you can make it even more special. White is the color of choice for the background here and this works well as most modern dining rooms are already draped in this hue. Transitioning from modern to shabby chic is an experience you will relish in the dining room and beyond!
RELATED: Summer Kitchen Trends: 30 Ideas and Inspirations for a Cheerful Makeover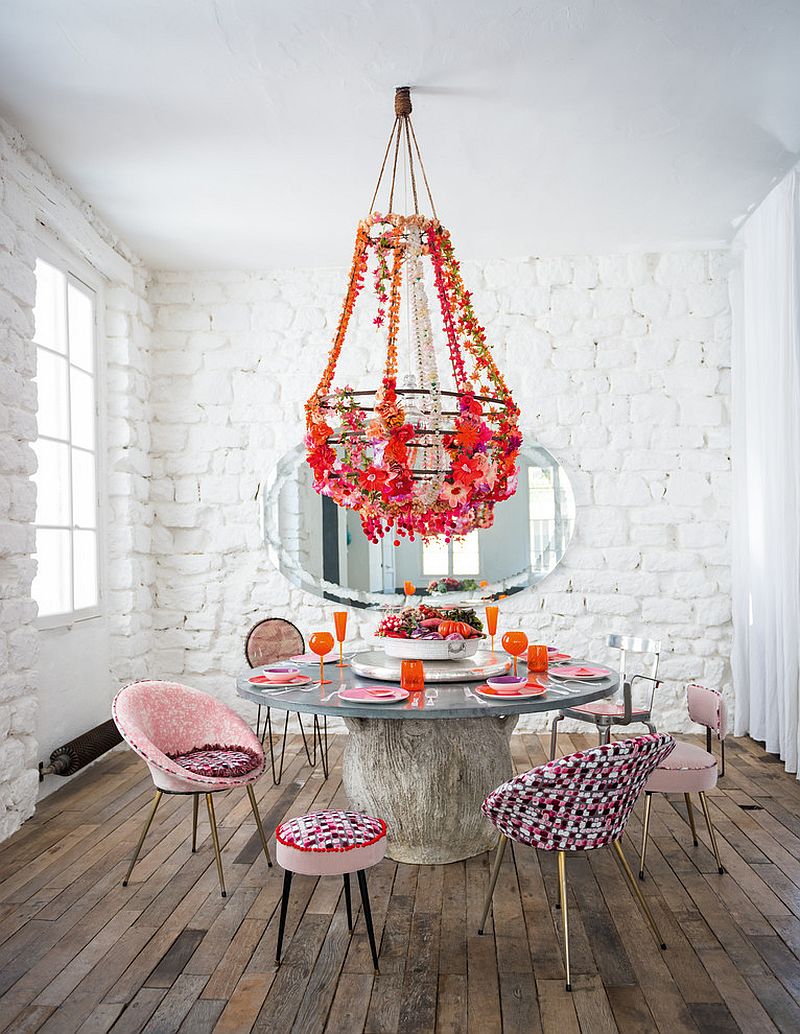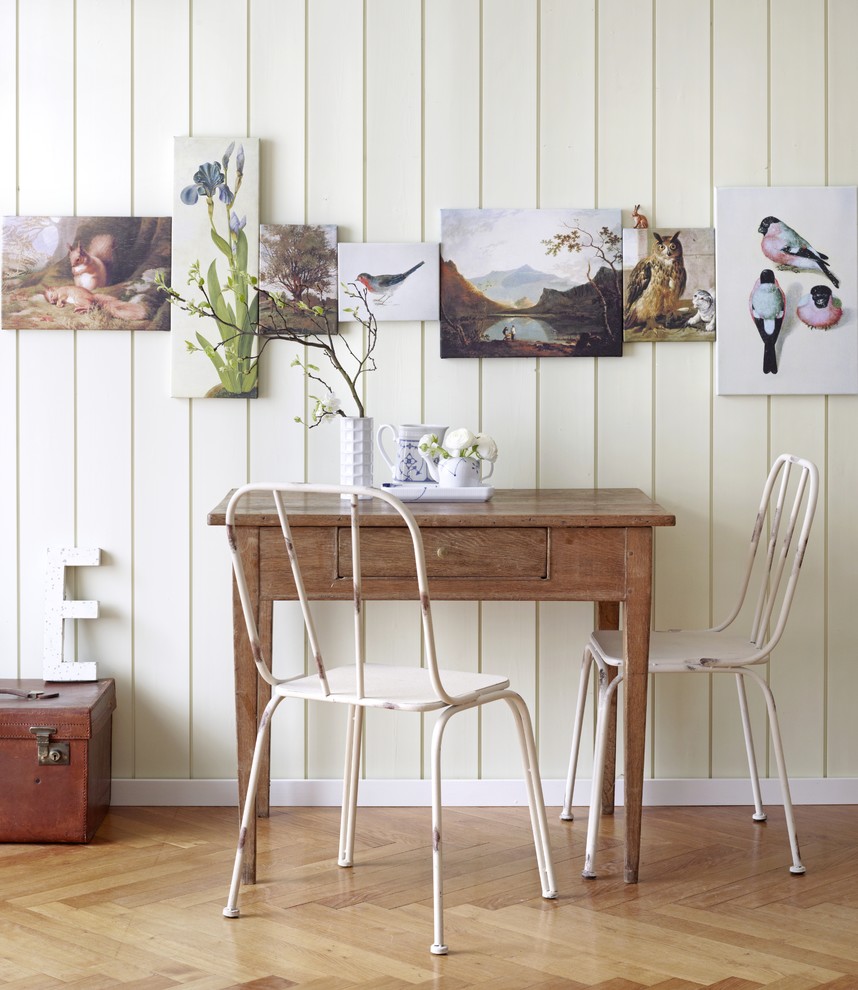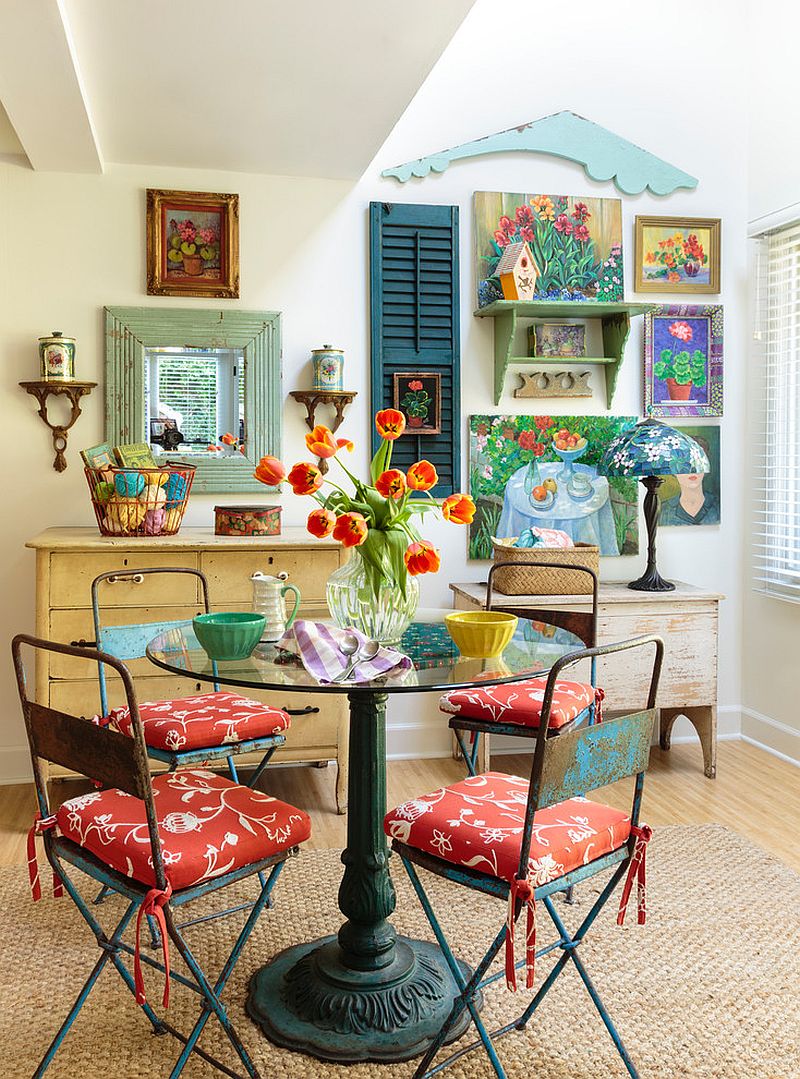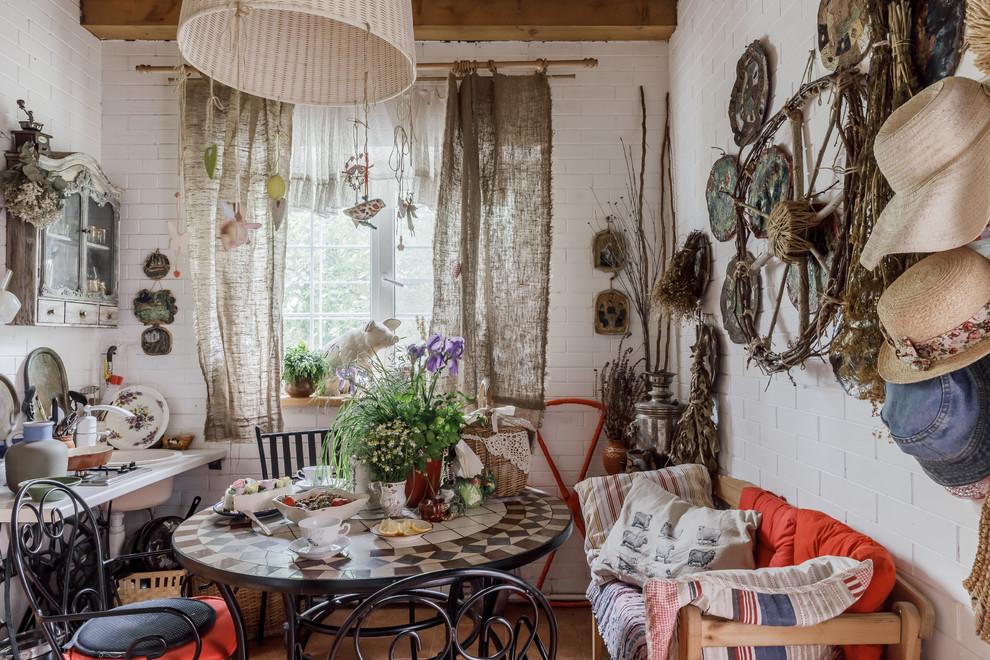 Relaxed Beach Style
Another style that easily blends with a modern white backdrop is the beach style. With blue being a popular color as summer rolls in, giving the dining room a smart, modern beach-inspired look is ever easier. Add coastal-themed accessories and motifs inspired by nautical style for a dining room that is even more 'beachy' in its look. With the right among of natural lighting and a view to match, you can create a sensational dining room that never dissapoints.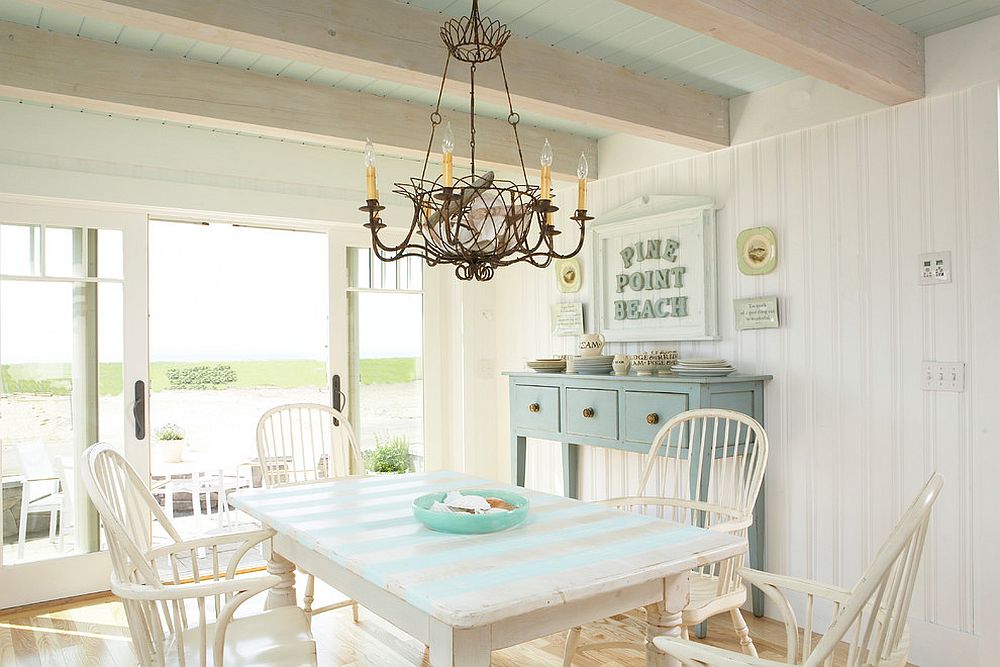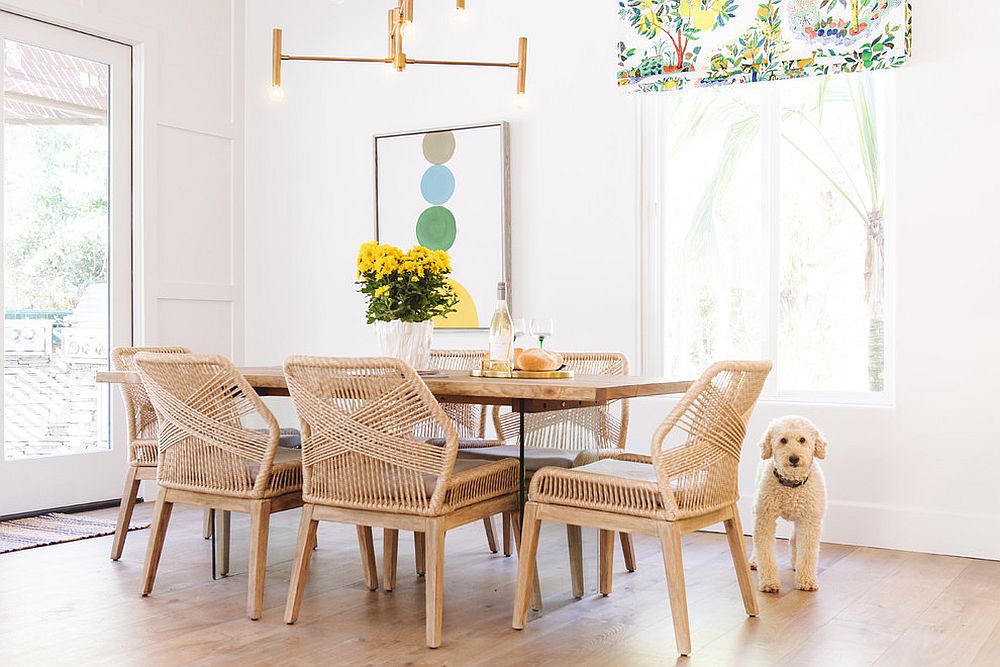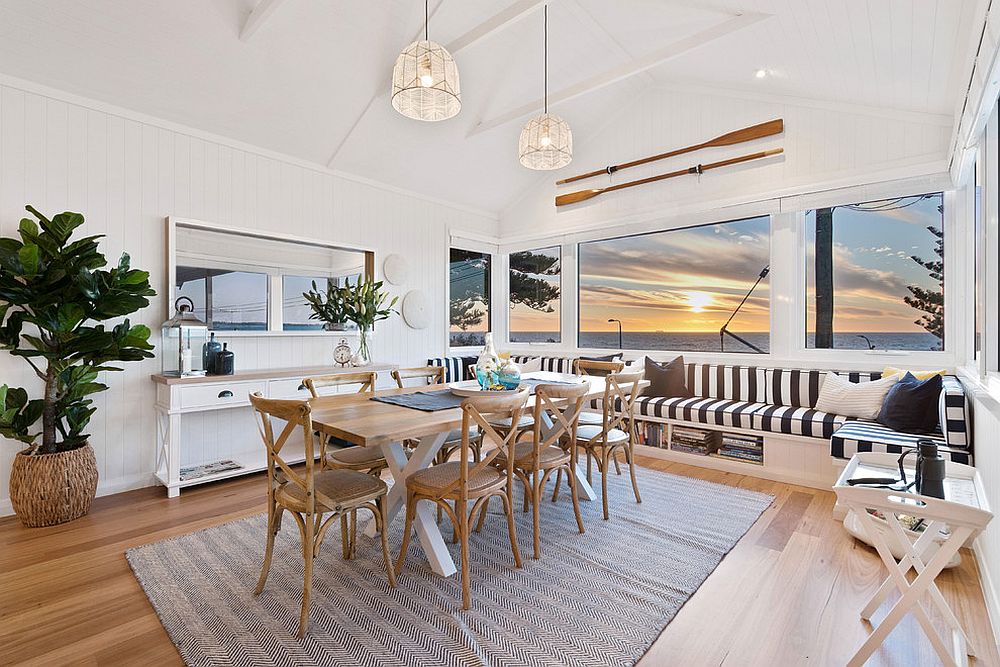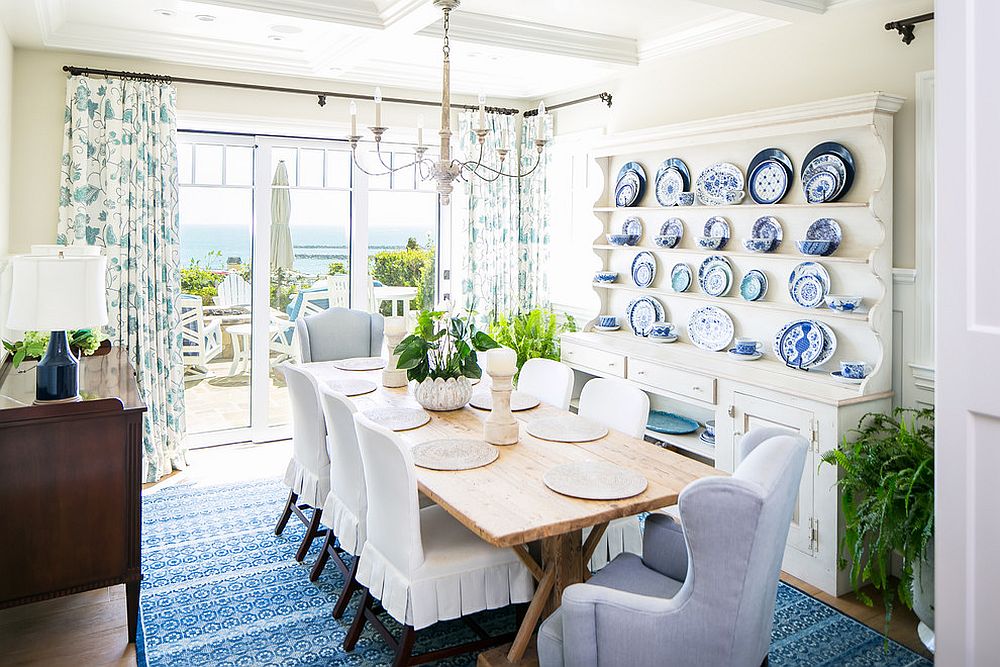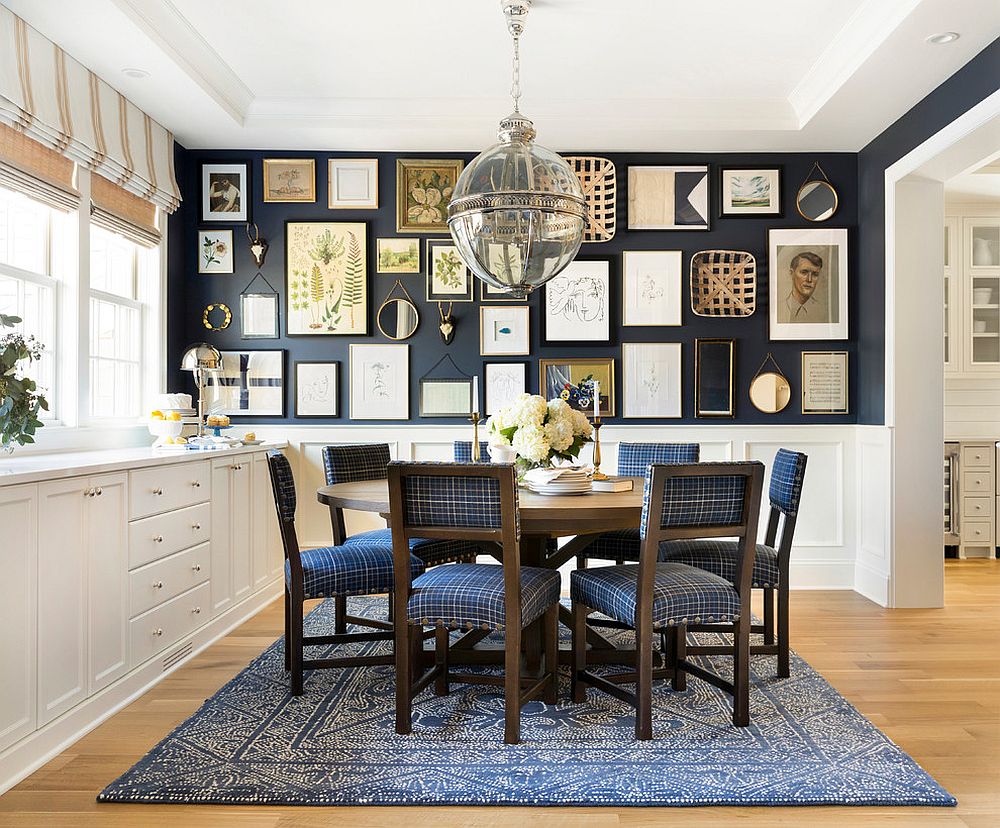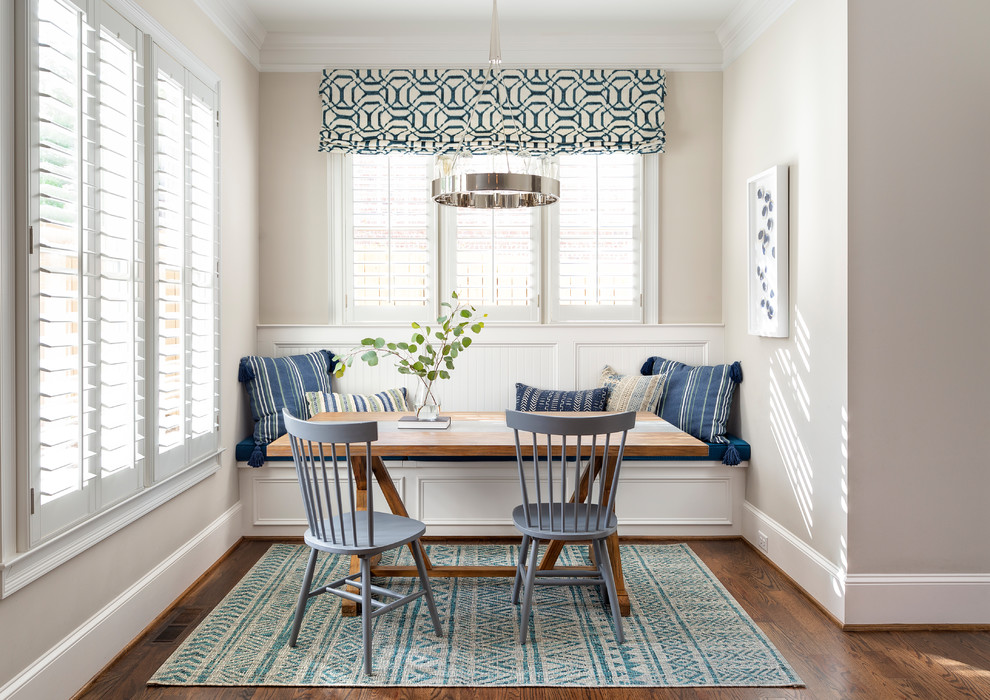 Exquisite Tropical Dining Rooms
Want to move away from all the modernity and white? Then may we suggest a path full of color, pattern and vivacious brilliance – tropical style at its brilliant best. This is a style that not only is ideal for summer months, but fills a monotonous modern home with unexpected burst of color and creativity. From banquet style seating in bold yellow to walls in green and purple, no color feels out of place here. Add to this a few indoor plants and things start feeling even more exciting.
RELATED: Gorgeous Bedroom Colors to Try Out this Spring: 25 Best Ideas and Inspirations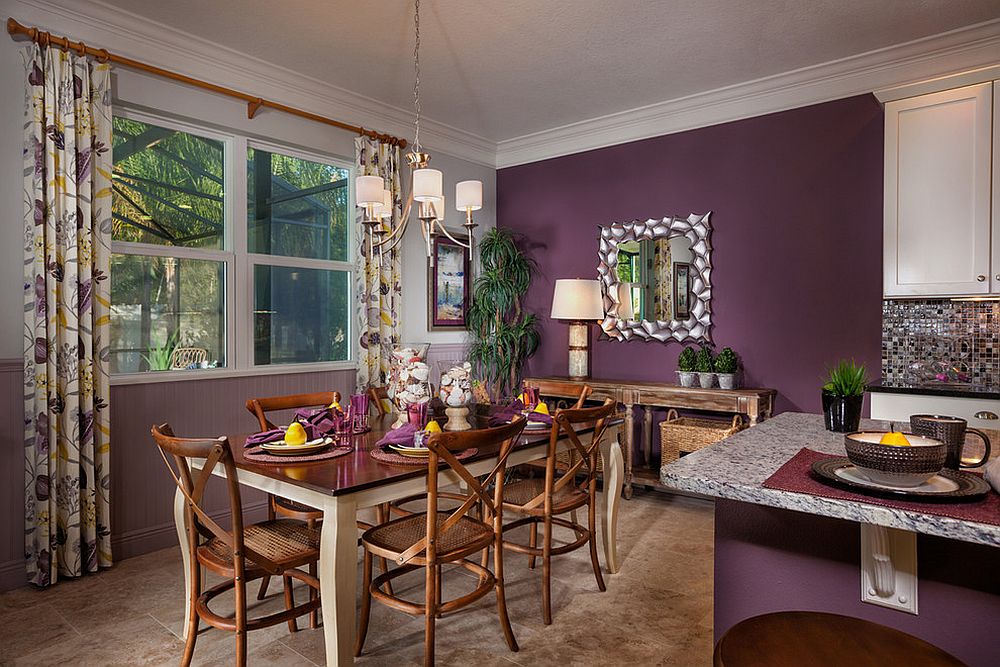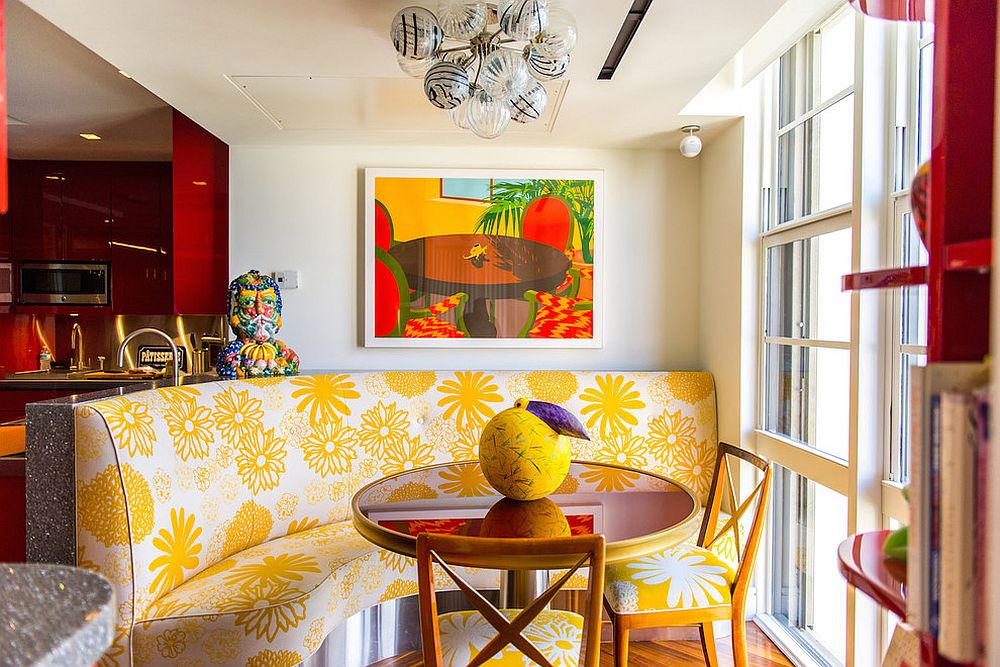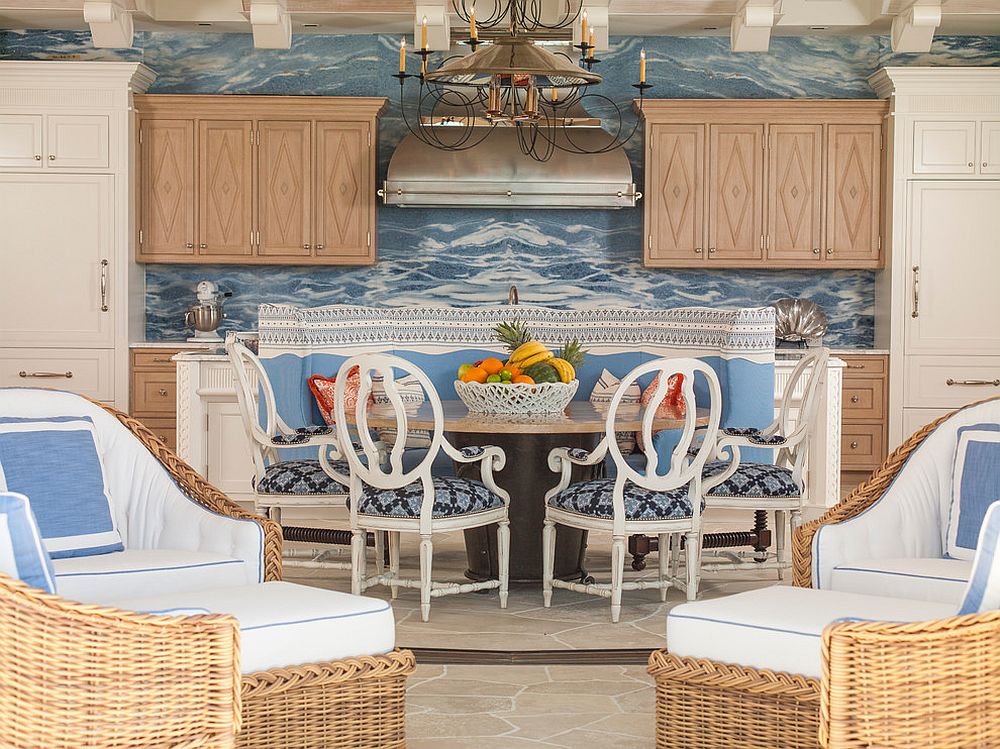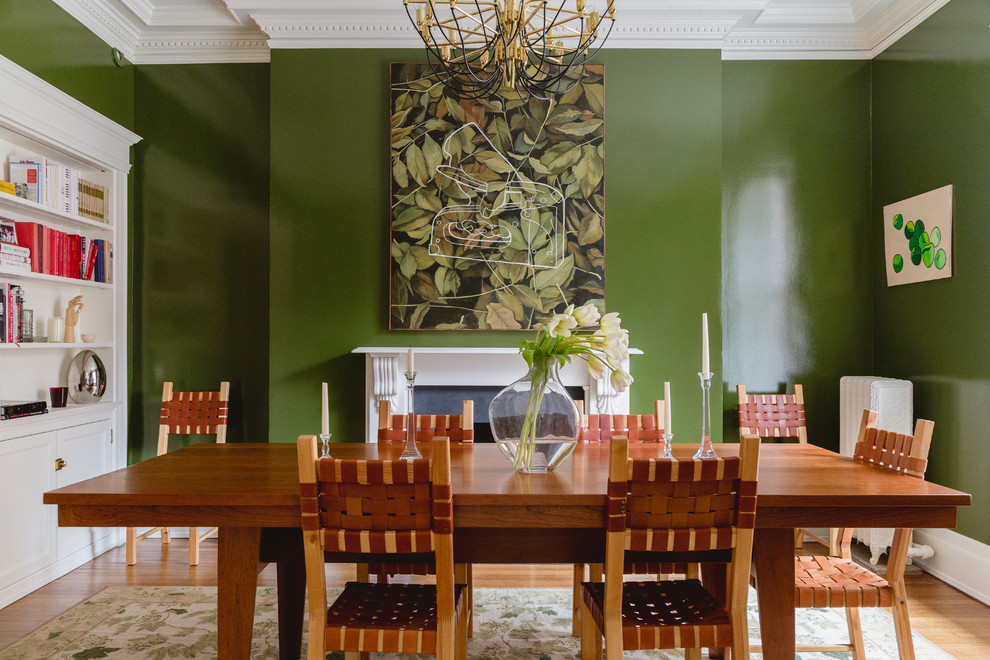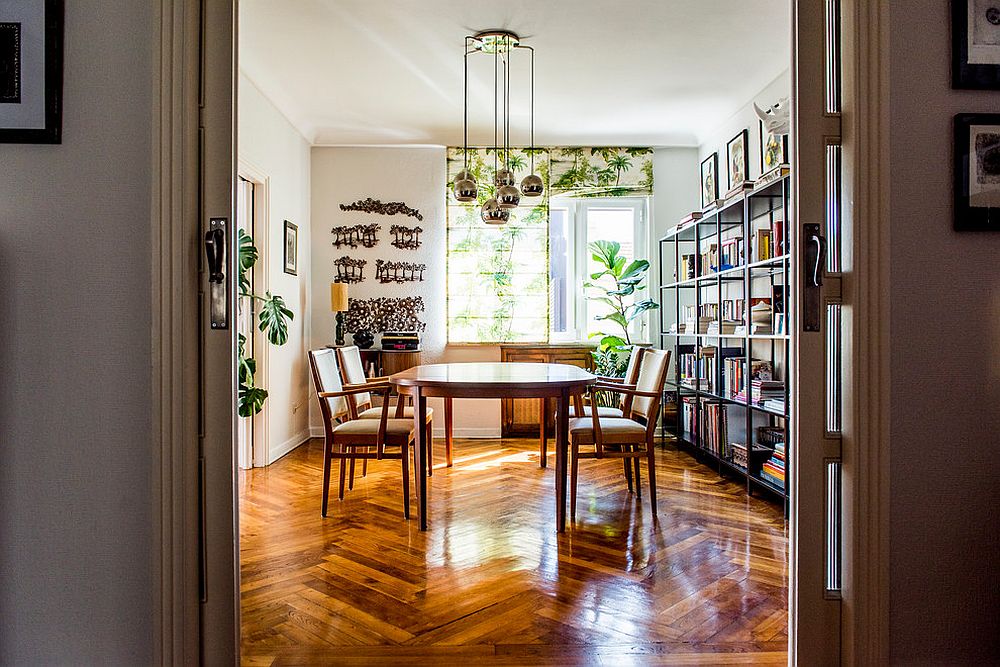 Rustic Chic Makes a Comeback
If you have been flipping through the many design and decorating trends for 2019, then you will notice that the general theme for the year is styles that are 'close to nature'. Rustic chic makes this possible with a balanced blend of the natural and the modern. Wooden ceiling beams, floors and cabinets find space here next to polished modern dining tables and chairs. Depending on how 'rustic' you want the dining room to be, you can tone up or tone down the use of wood while contemporary functionality makes the space efficient.