The combination of modernity and rustic charm is one that is catching on across the globe and each one of us has our own idea on which side we would like to veer more! Styles like modern farmhouse and rustic chic topping the trends charts is a perfect example of this. You get a pretty similar experience when you take a look at the stylish and relaxing Merkel Cooper Residence in Troutman, North Carolina. With a driveway leading to the house that meanders through unspoiled woods and a short trip up a small hill, the house is perched perfectly on a prime lot that overlooks the hardwood forest and a lovely lake beyond.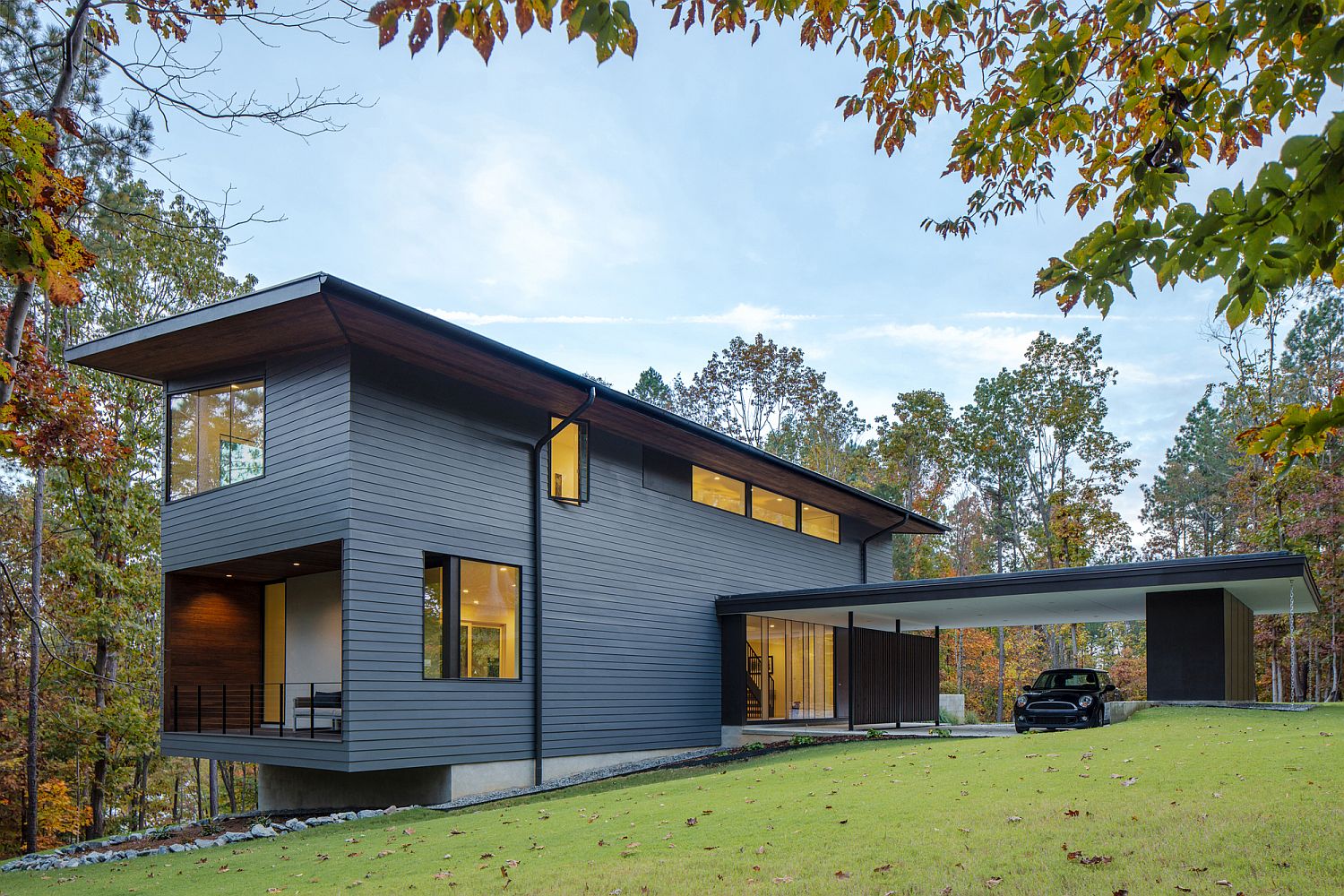 Designed by in situ studio, the spacious car port and covered entry feel like a natural extension of the house here. On the outside, the house presents a picture of modernity with gray and pops of white shaping its wooden exterior. Clean, straight lines and smart design further accentuate this sense of sophistication even as natural beauty around the house offers the perfect cover. The fround level contains the living area along with kitchen and dining with the upper level holding the bedrooms and the master suite. It is the basement floor that has a serene sitting nook which overlooks the lake and the woods in the rear.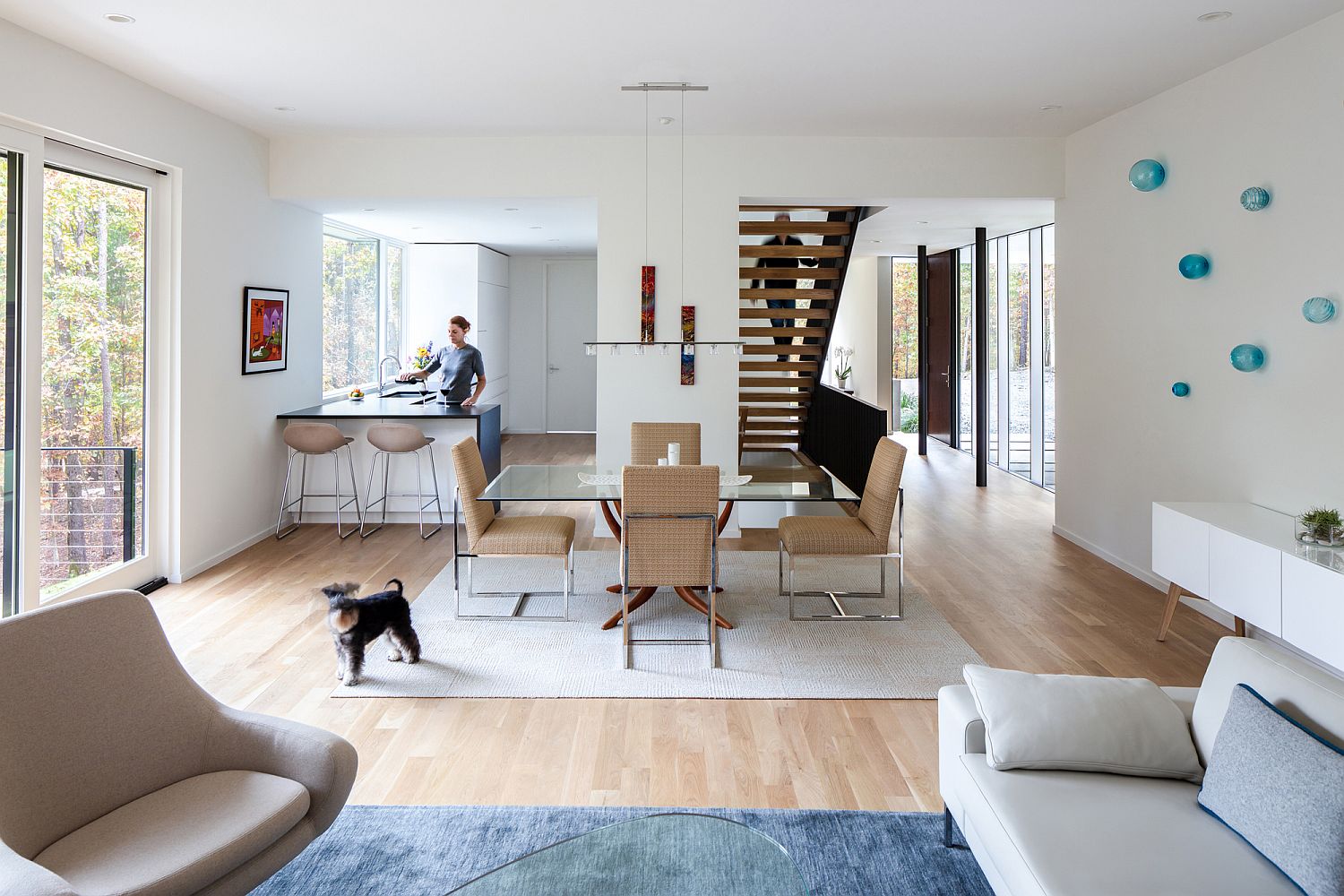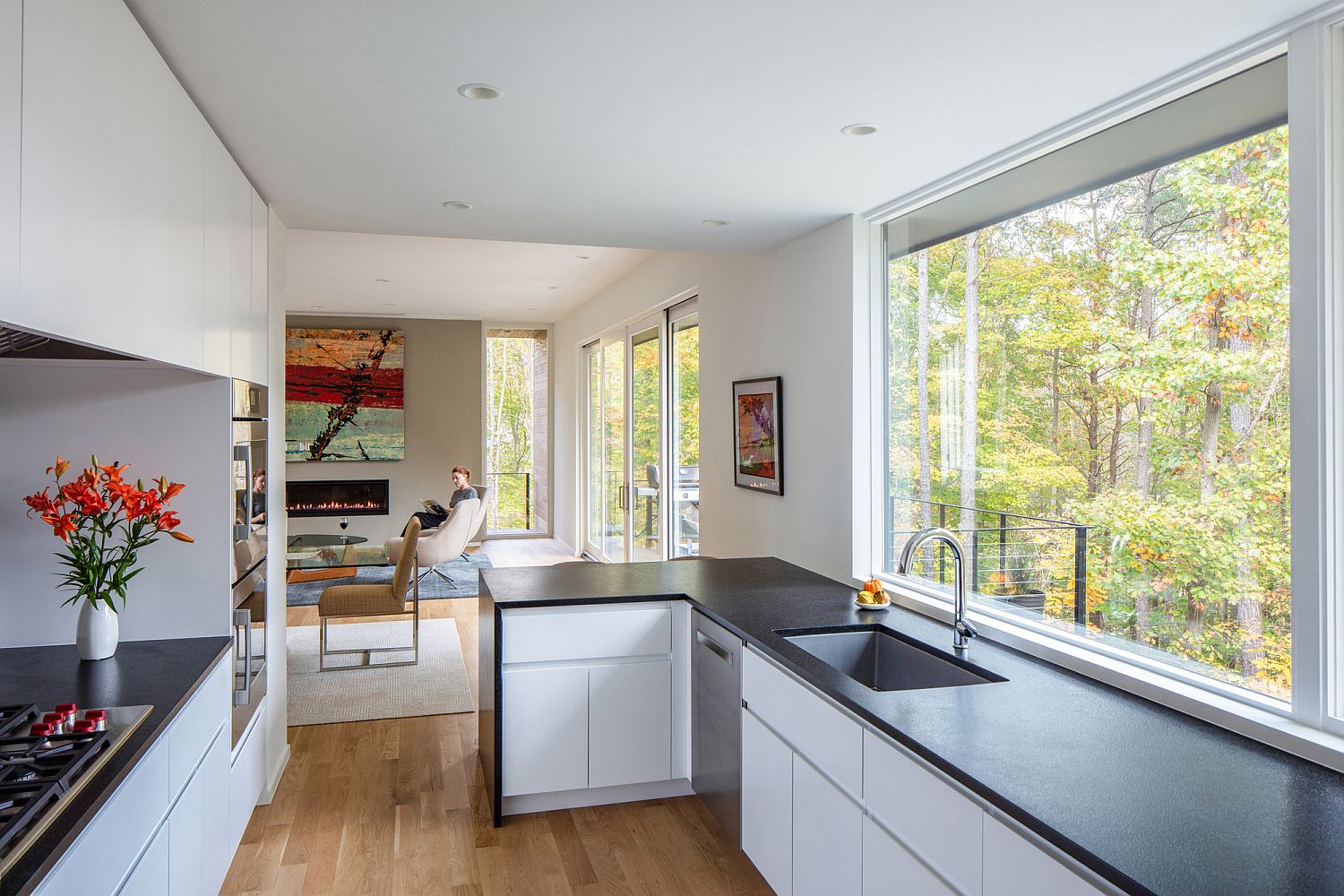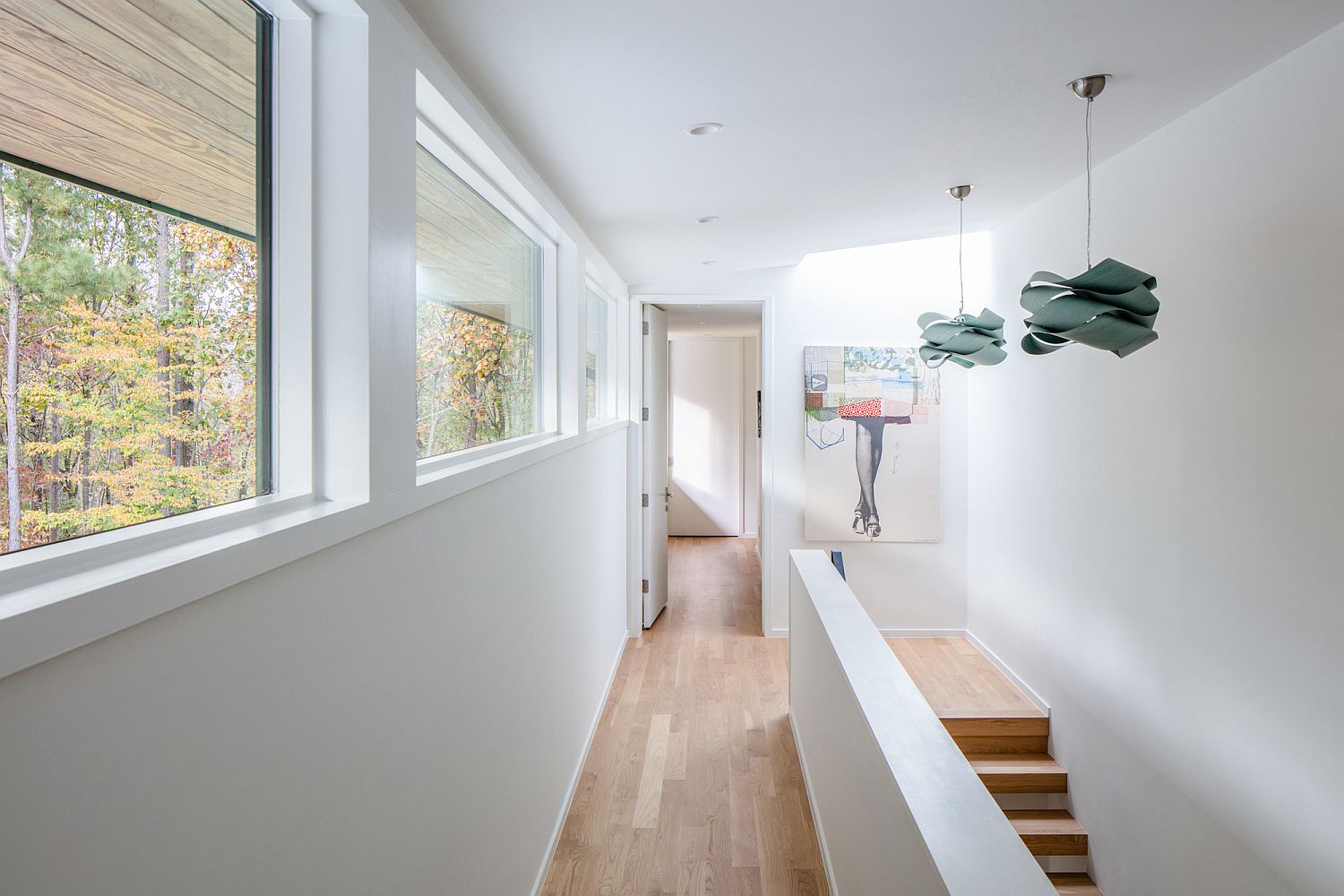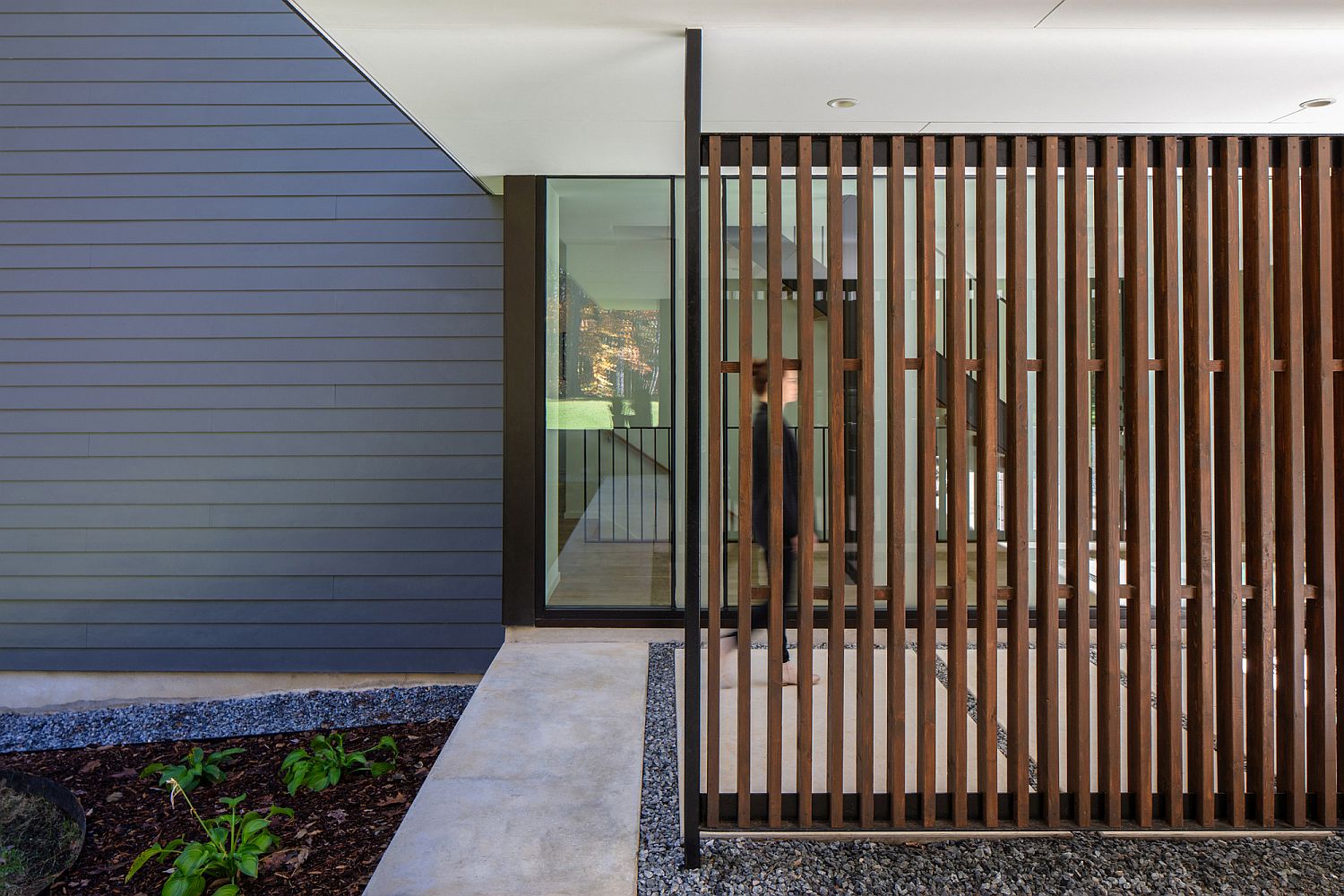 Life at this spacious residence feels relaxing with a smart stairway becoming the main focus of the design plan. A concrete base provides a sturdy platform to the structure in wood even as the sights and sounds outside keep those inside busy at all times! [Photography: Keith Isaacs©]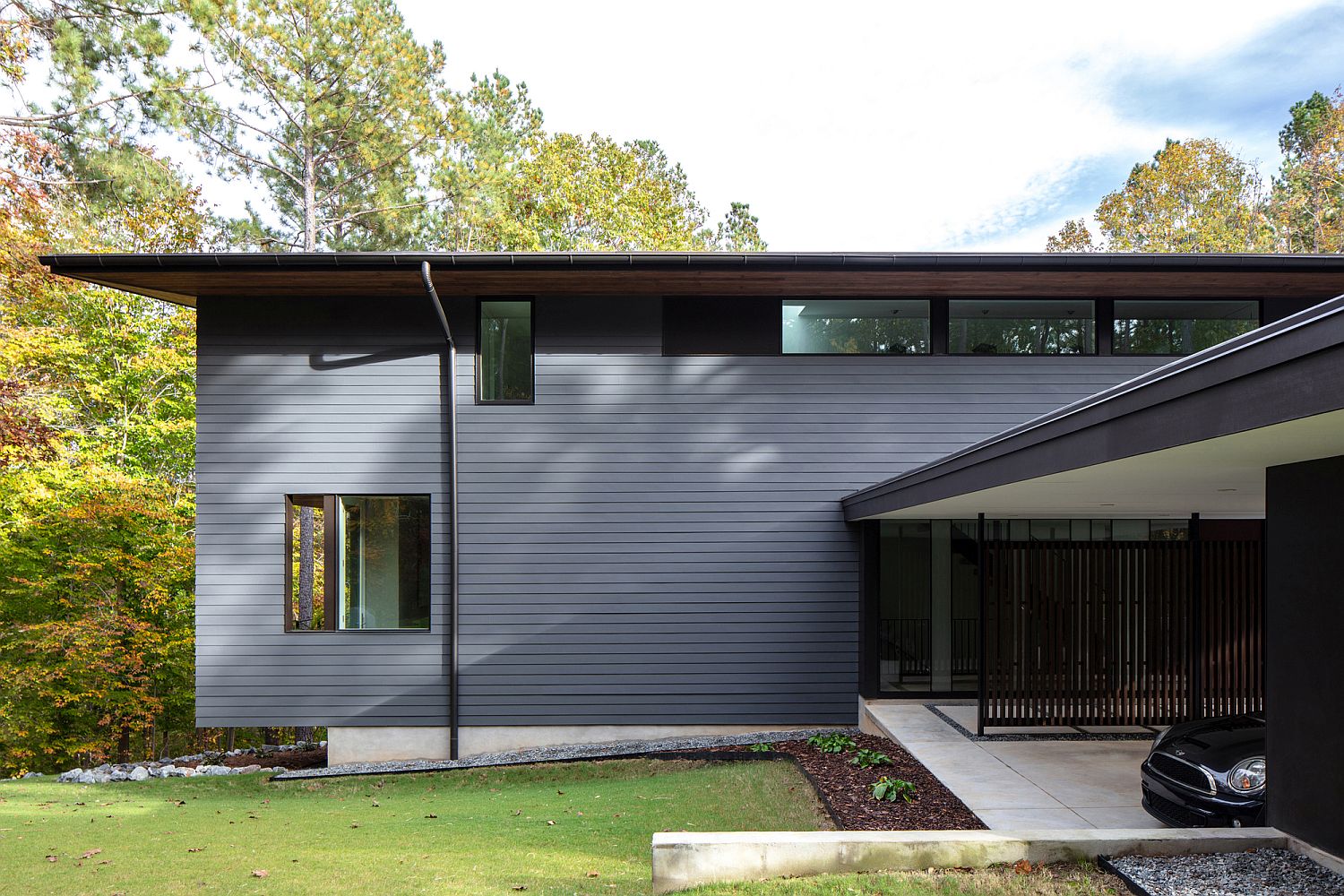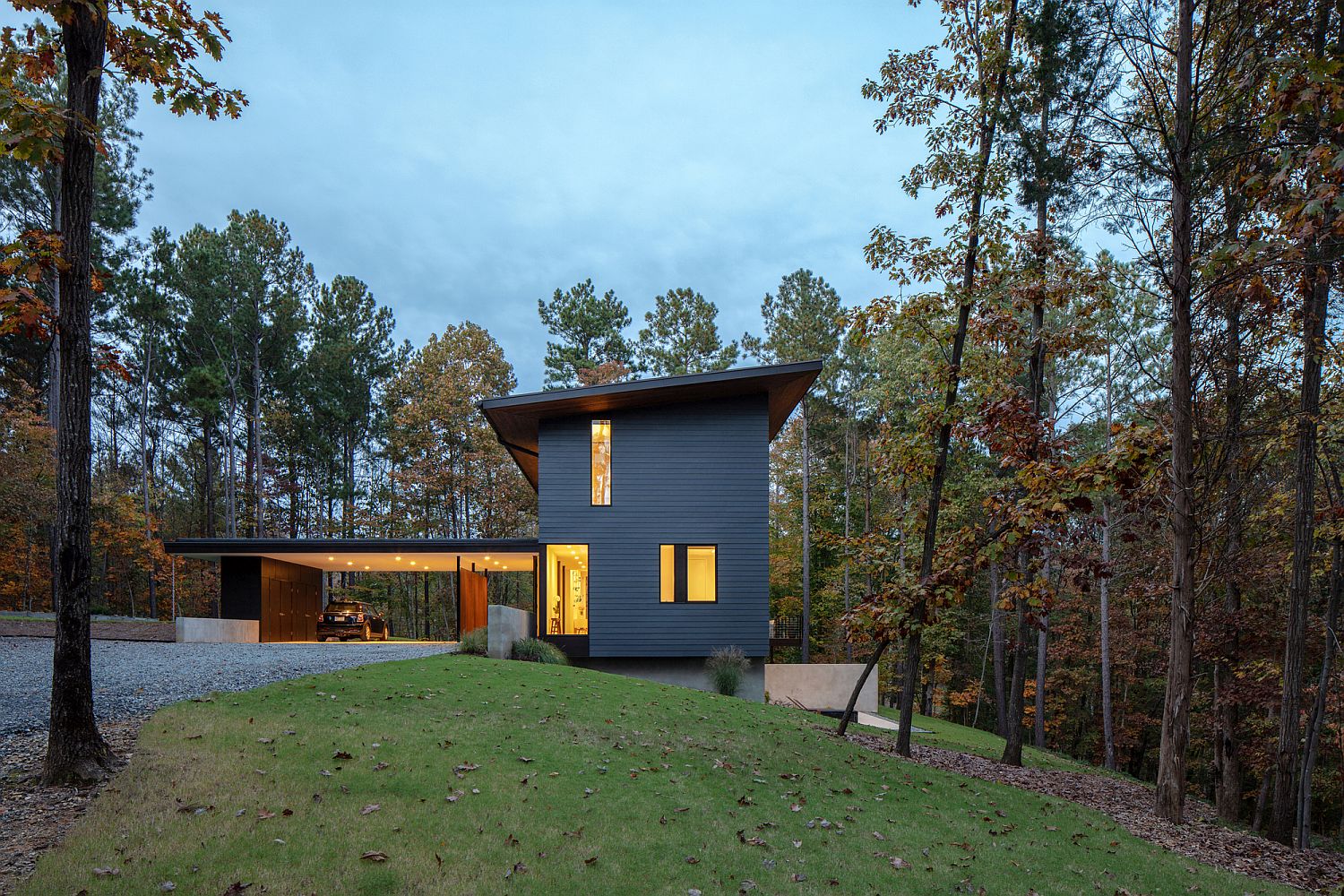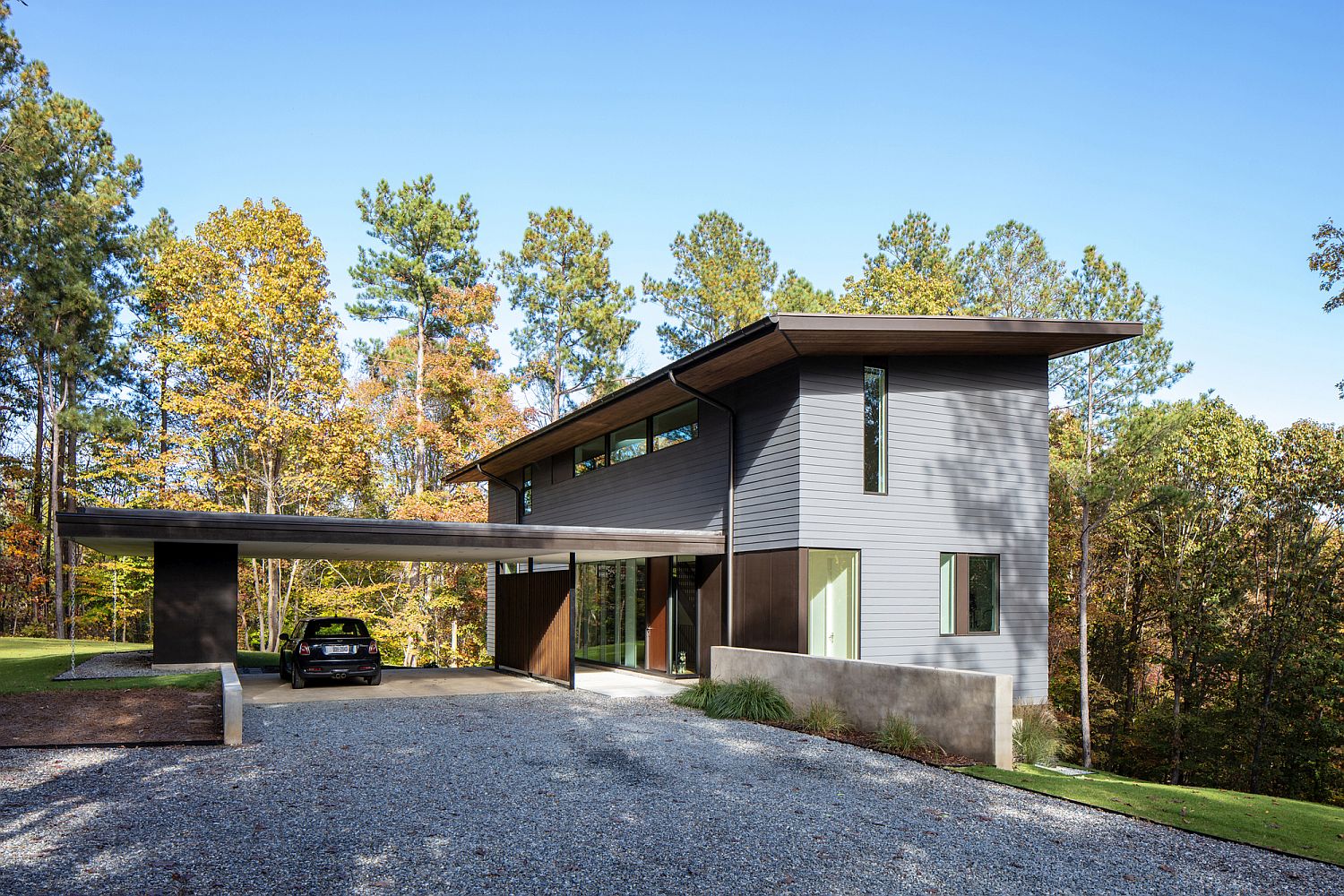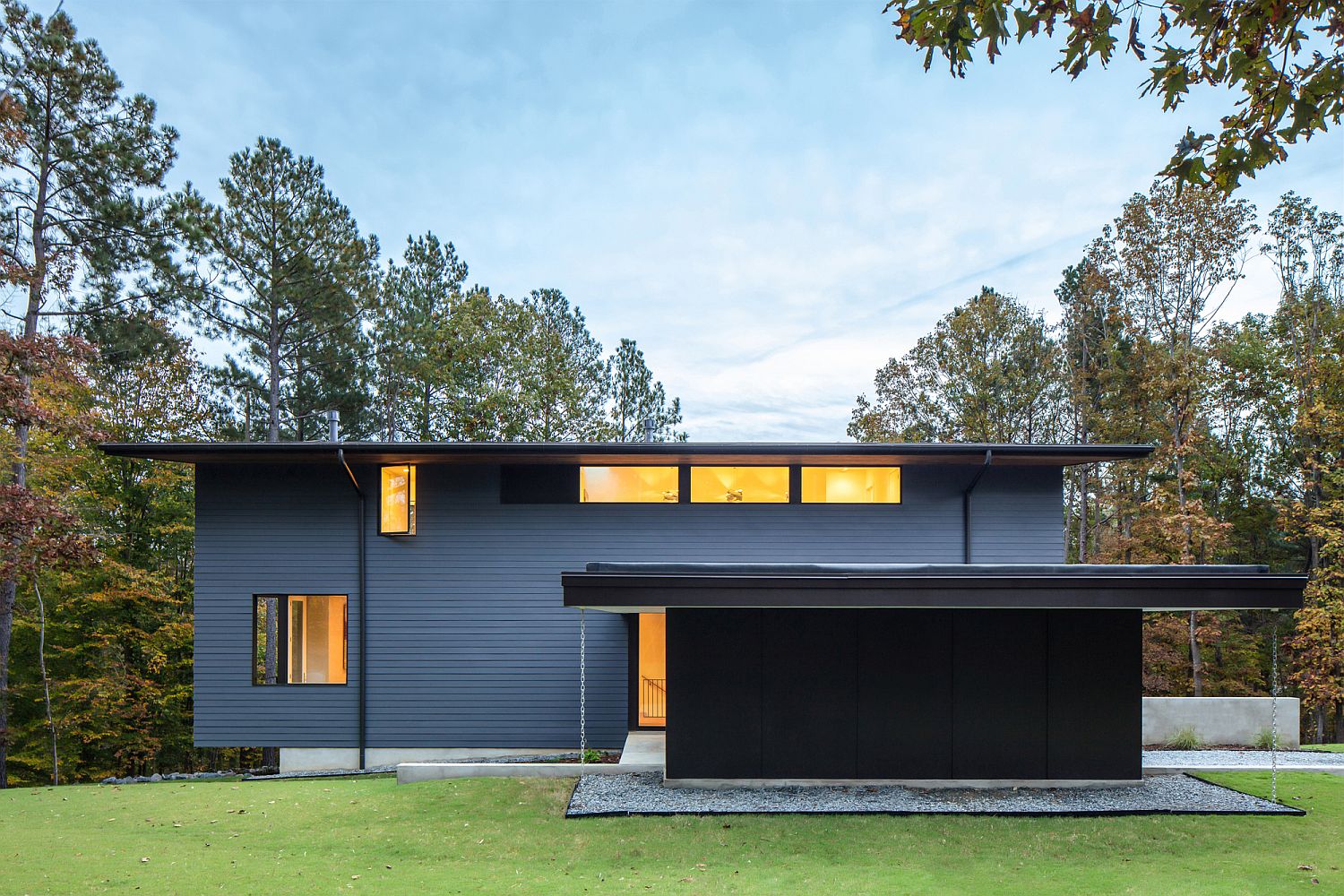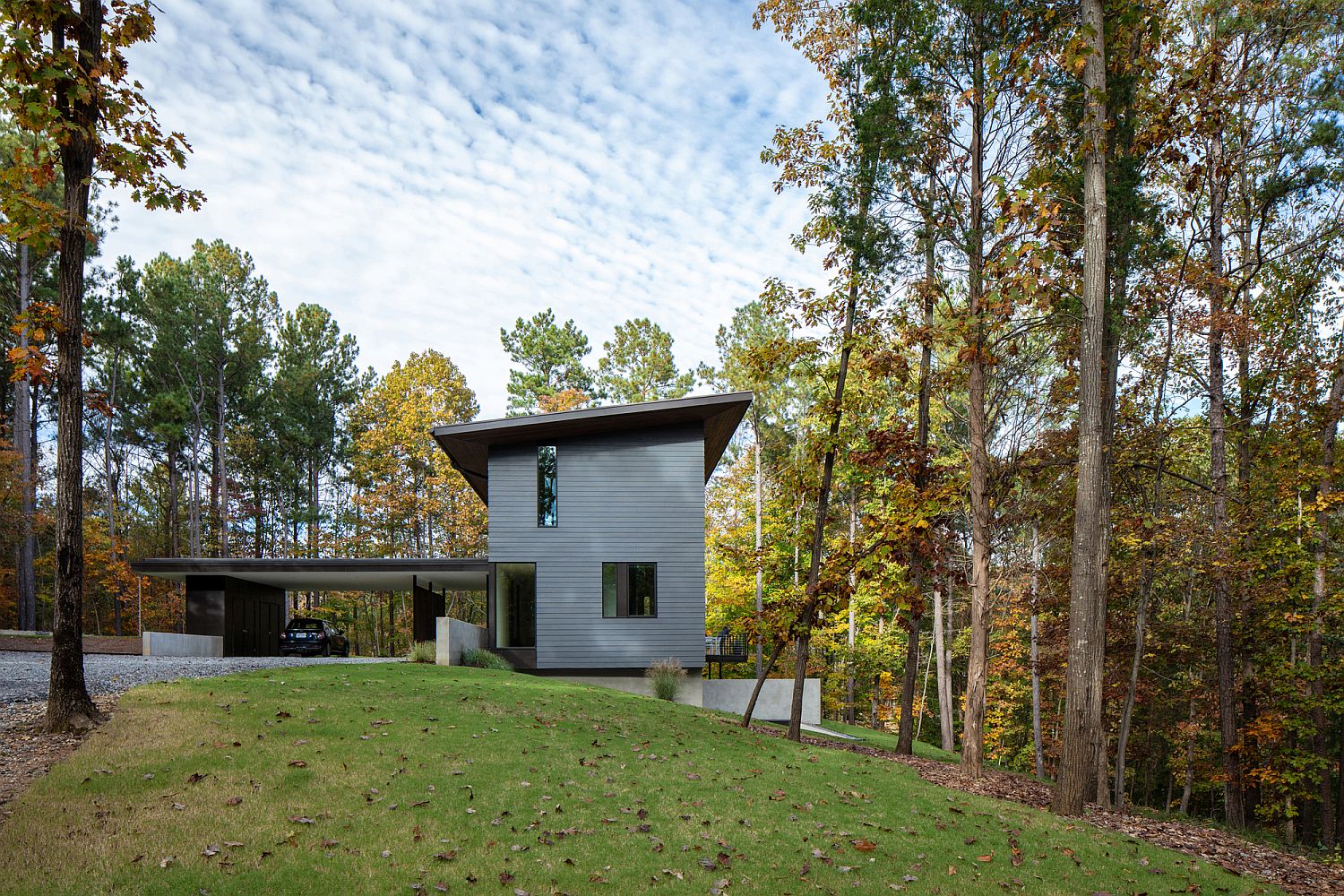 Liked the story? Share it with friends.