It is often the smallest of details that makes a big difference to the overall appeal of a room. When it comes to the modern bathroom, there are things beyond tiles, color scheme, style and fittings that can instantly alter its ambiance without demanding too much time or effort. Much like neatly stacked toiletries, a clutter-free bathroom vanity counter and lovely lighting; neatly displayed towels give the space a touch of refinement. What seems like a minor detail goes a long way in transforming your bathroom's visual appeal and ushers in a sense of sophistication.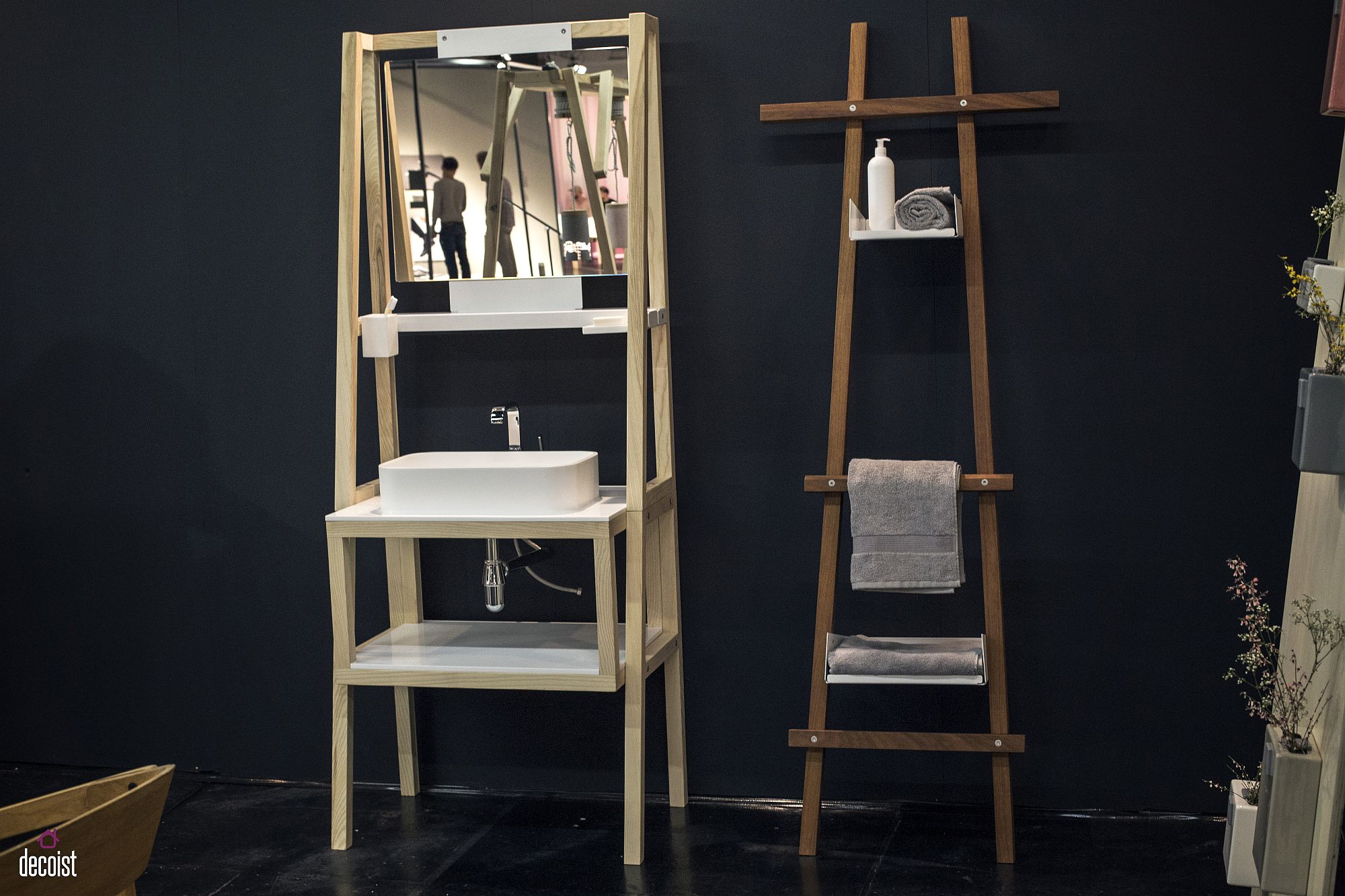 Often, it is the style and theme of the bathroom that plays a major part in choosing the towel racks and hooks. Today, we focus on modern and contemporary bathrooms where colorful bath towels can make a big visual impact. With homeowners increasingly veering towards bathrooms that have a spa-inspired look, the seemingly inconspicuous stack of towels can add a pop of color to the neutral backdrop or enhance the impact of the accent hue. Here are 20 chic ideas to get you started –
Adding Color to the Vanity
Most modern vanities offer a variety of options for those looking to create a curated towel display in the bathroom. It is the two part floating vanity that is without a doubt the most popular choice among homeowners in 2017. The space between the top and bottom unit allows you to display those fresh, folded towels in a simple, yet visually effective fashion. Since most of these units come in white or shades of gray, towels in bold orange, bright purple, navy blue or even sunny yellow tend to grab your attention straightaway. You can change the color of choice with changing seasons and trends to freshen up the bathroom.
RELATED: DIY Towel Racks For a Chic Bathroom Update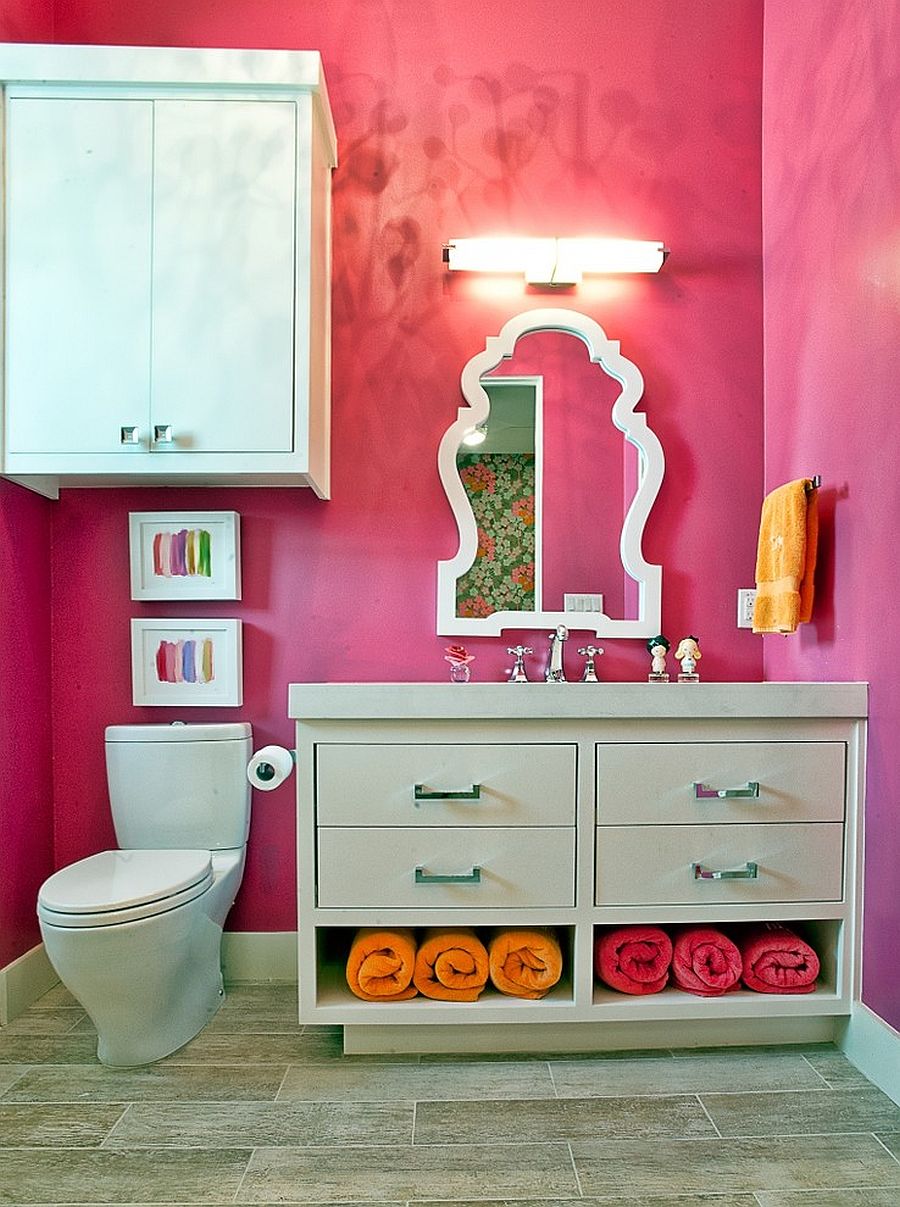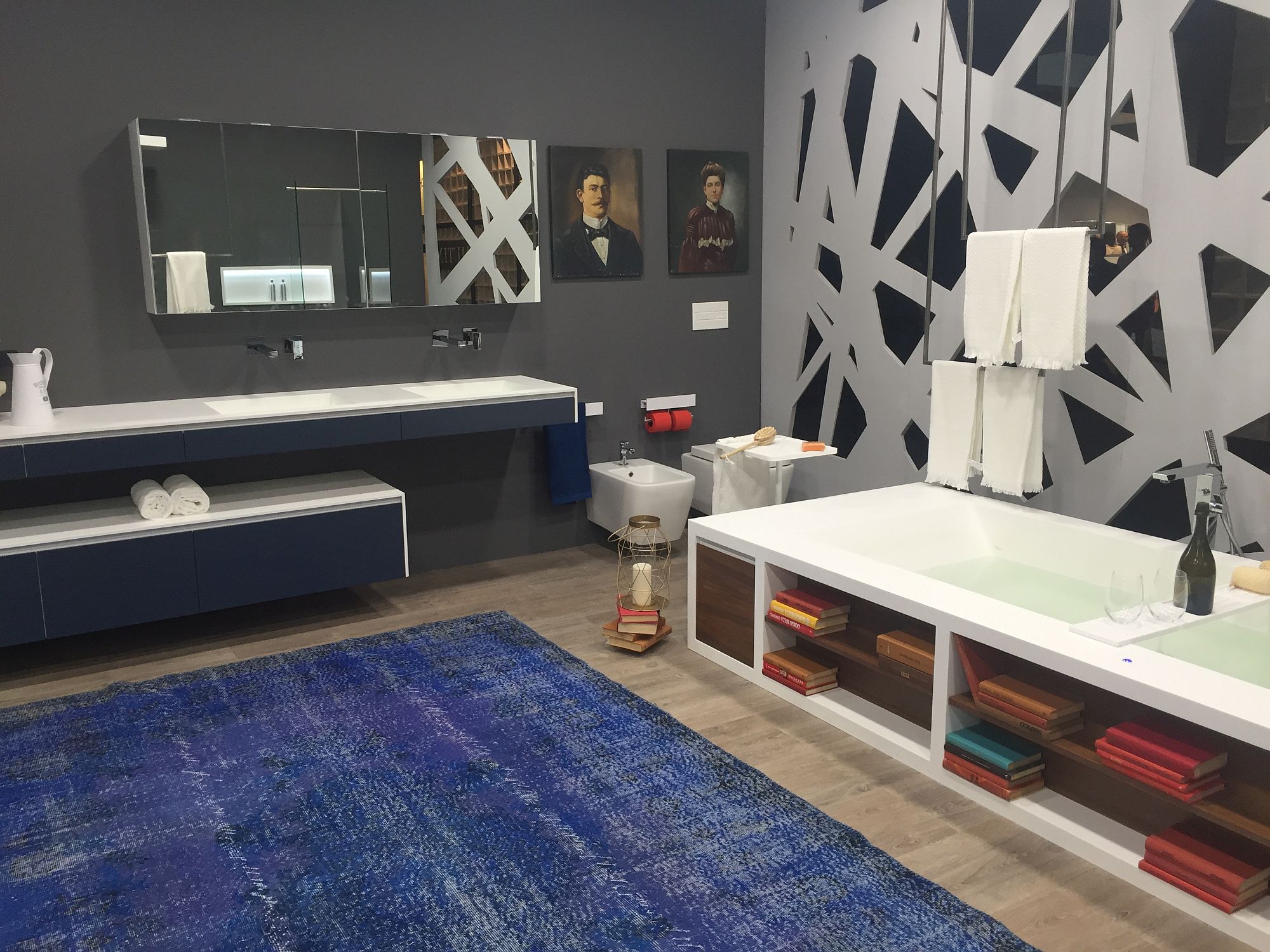 Metallic towel racks and holders do much more than just provide space for those additional towels. Providing textural contrast to contemporary bathrooms full of polished finishes, brass and copper lead the pack here. Those who want a less impactful towel holder can opt for one in a cooler metallic finish.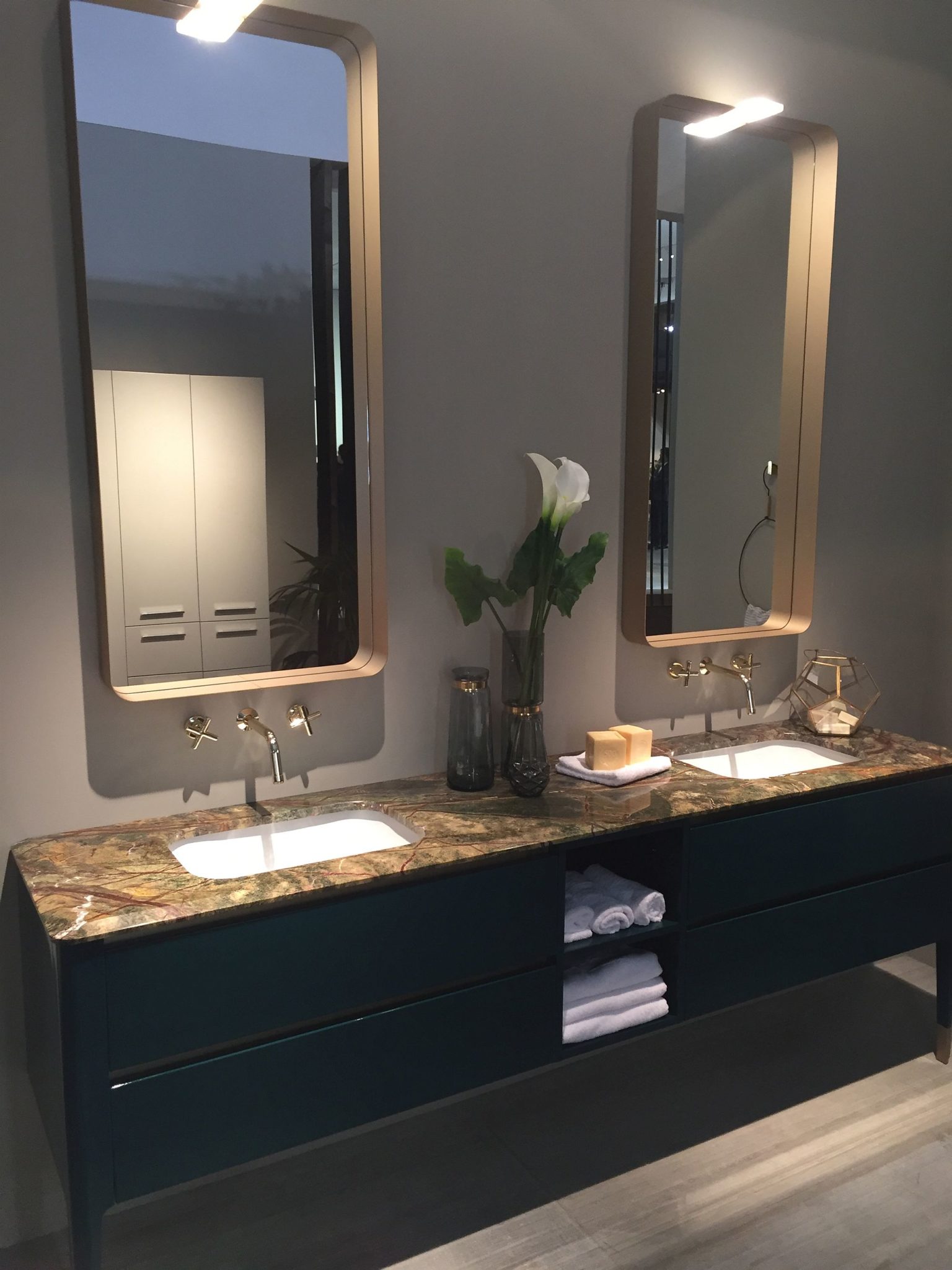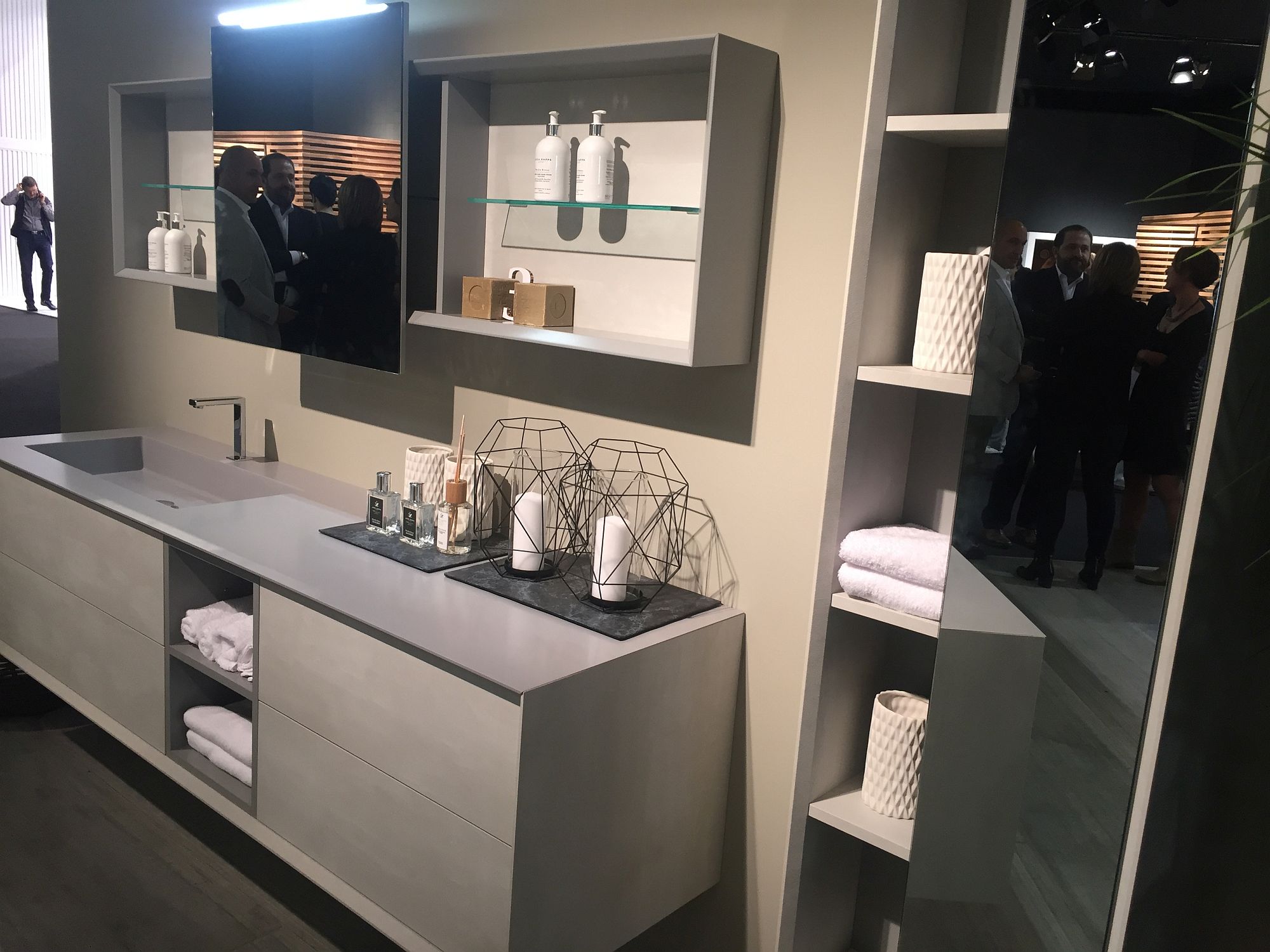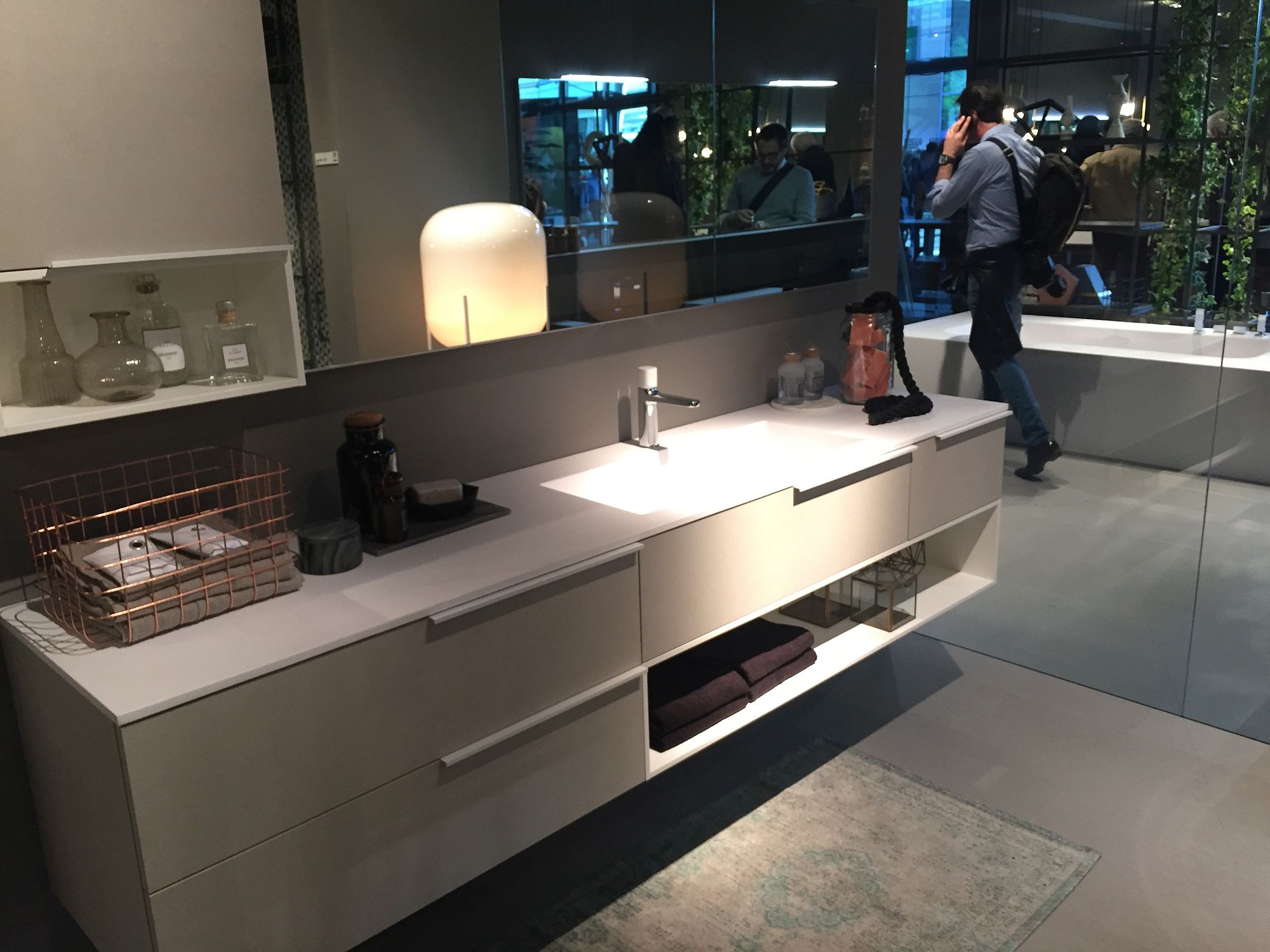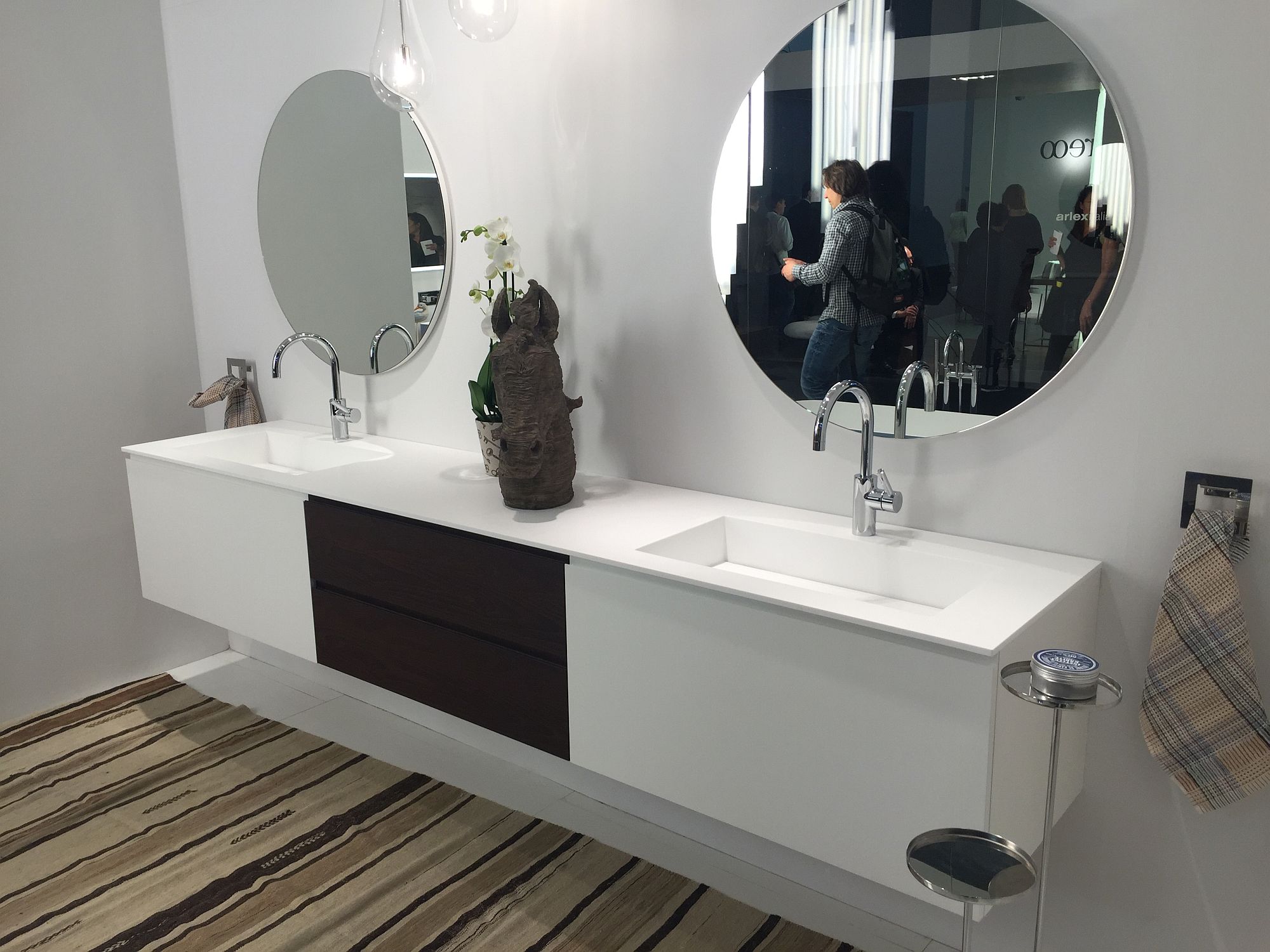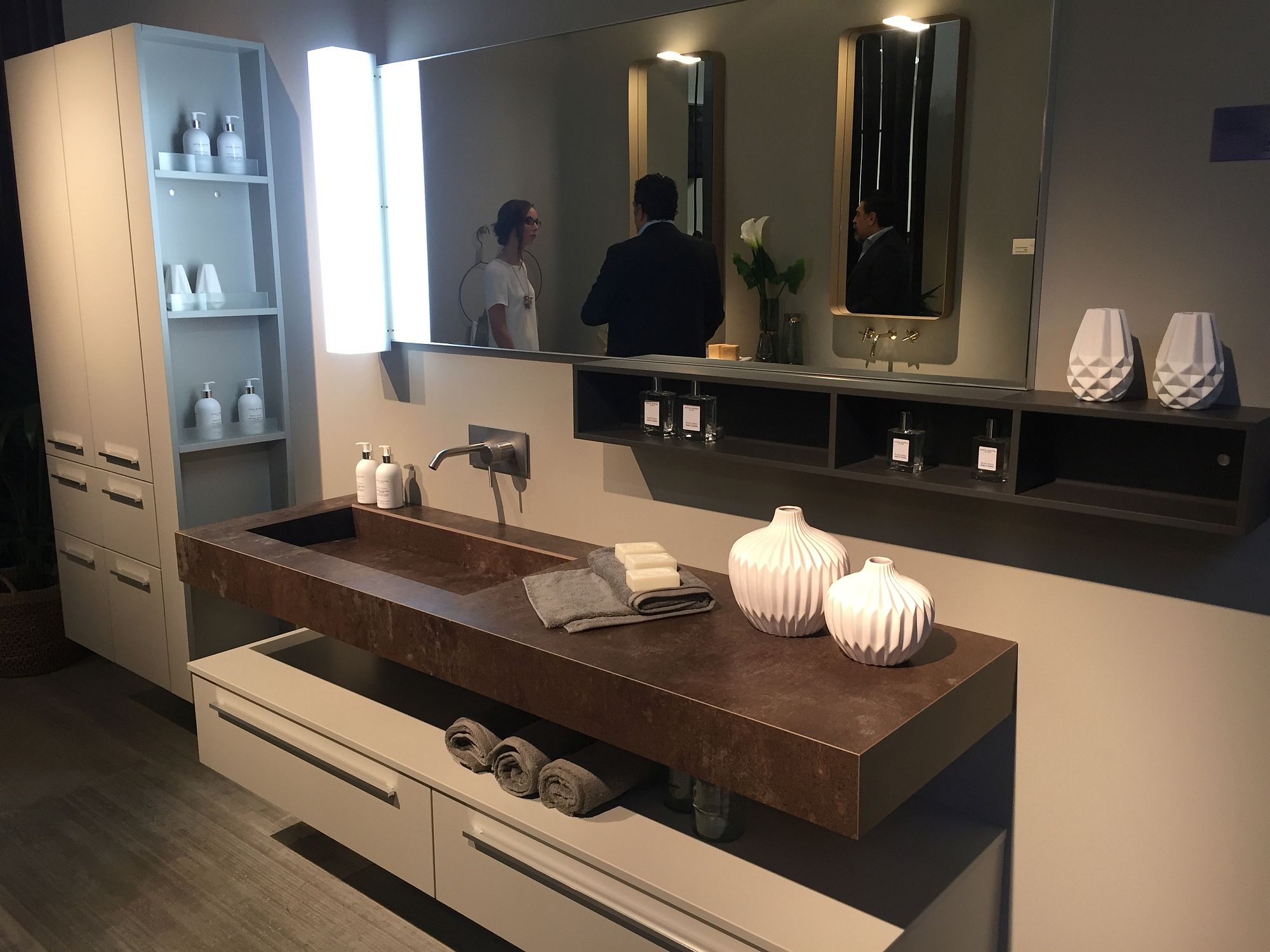 Towel Rails, Holders and Hooks
Does the idea of smartly folded towels placed next to the vanity or on floating shelves seem a touch too mundane? Then it is time to bring out the simple, yet incredibly effective towel hooks. Apart from the choice of the hooks themselves, you can even alter their placement and scatter them around the bathroom to create an interesting visual. Custom towel hooks or even homemade hooks can enhance the specific theme of the bathroom (say nautical, rustic or industrial). You can combine them with beautiful wall decals for an even more playful and colorful bathroom!
RELATED: 18 Bathrooms for Shabby Chic Design Inspiration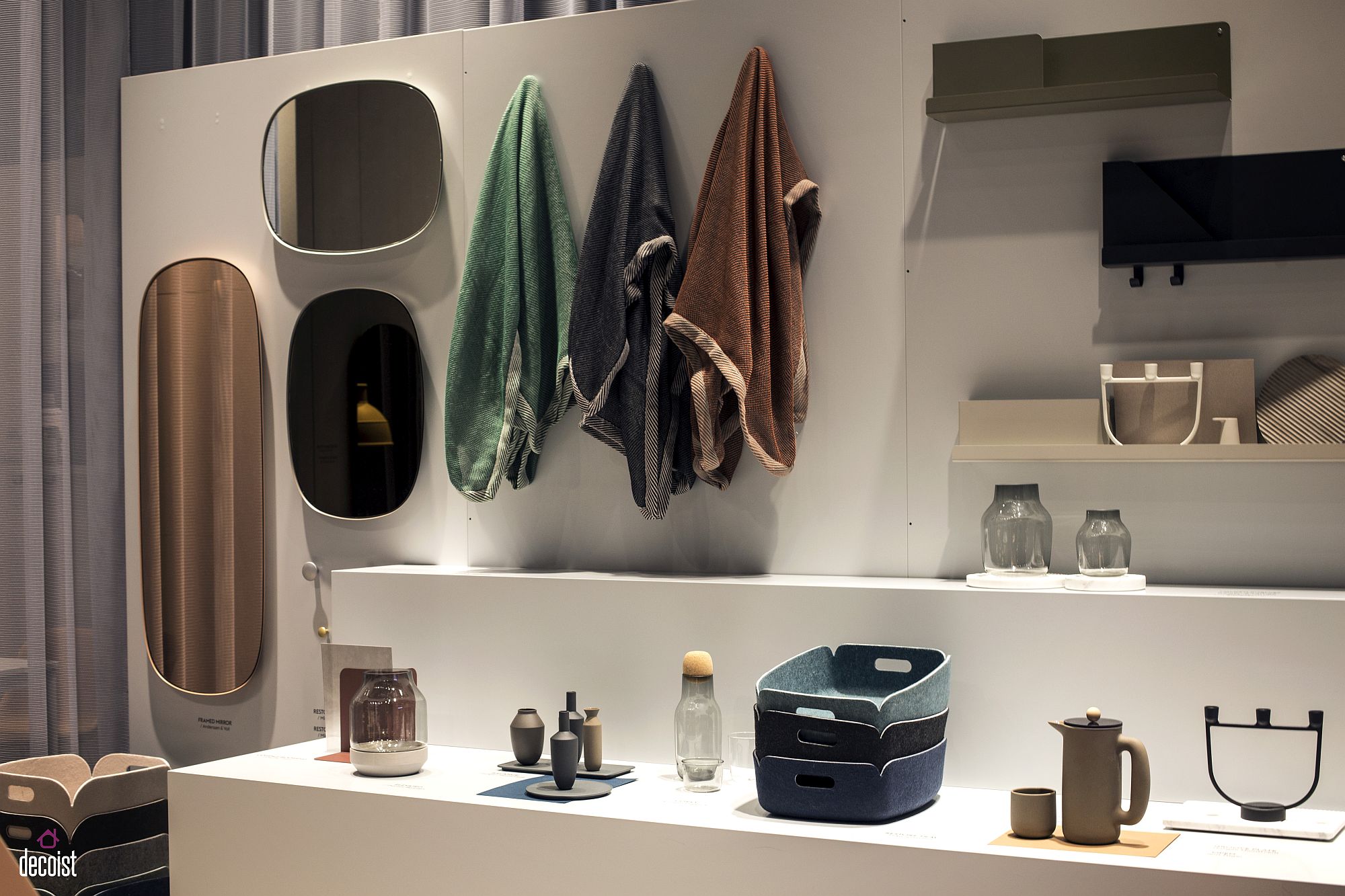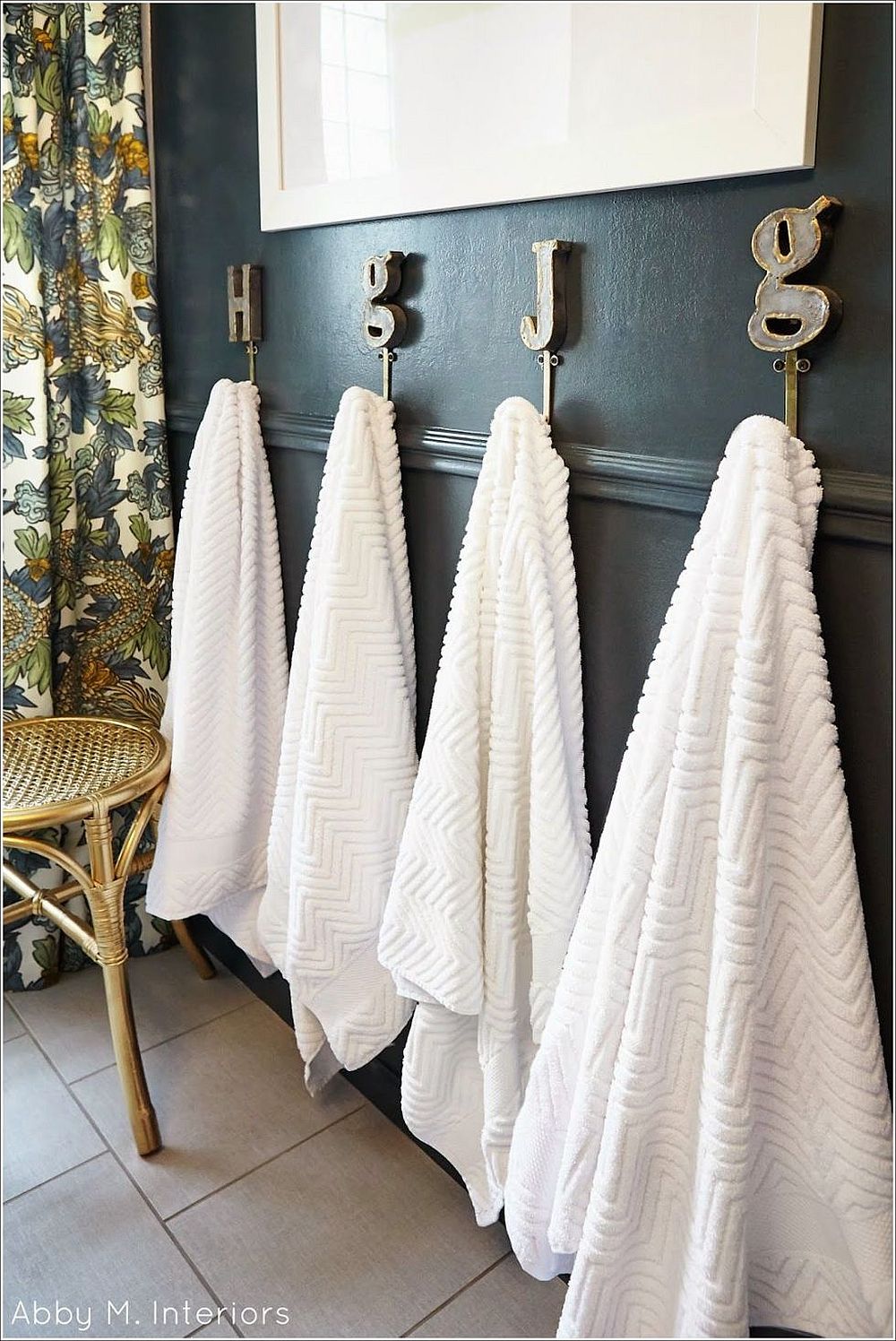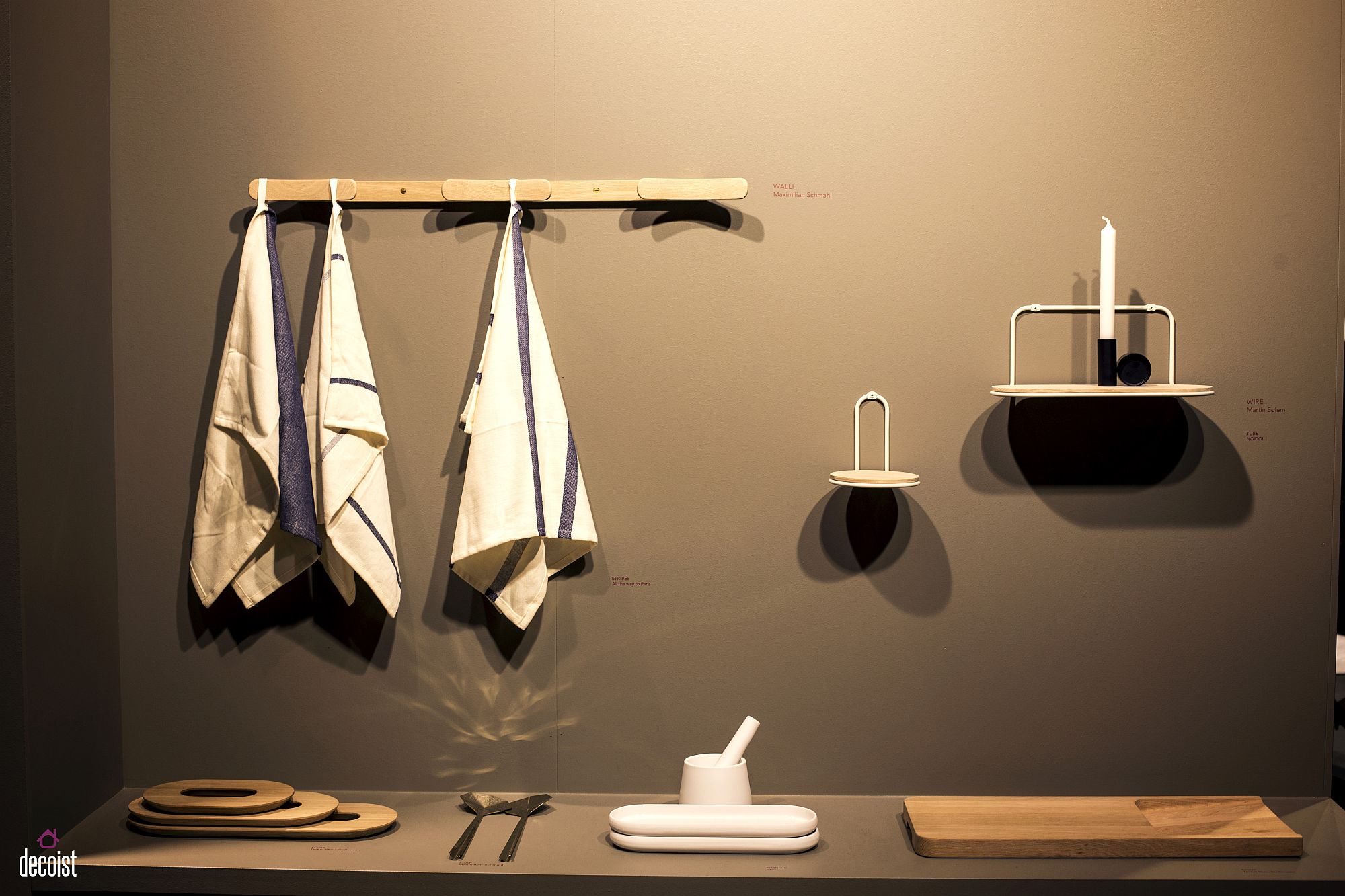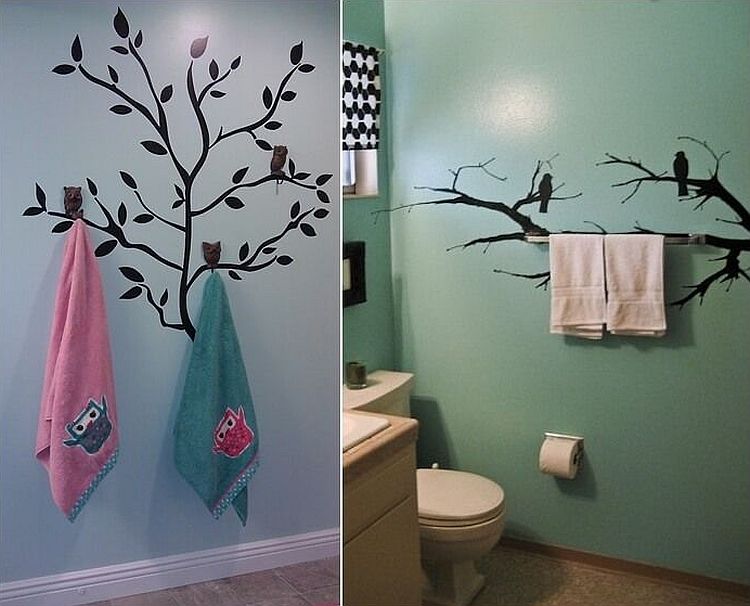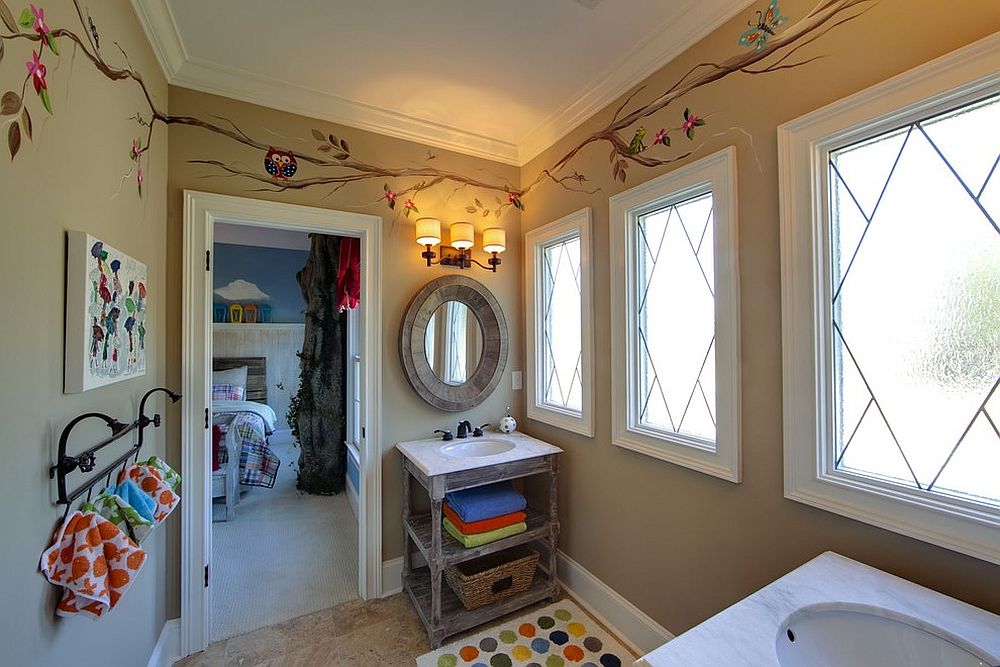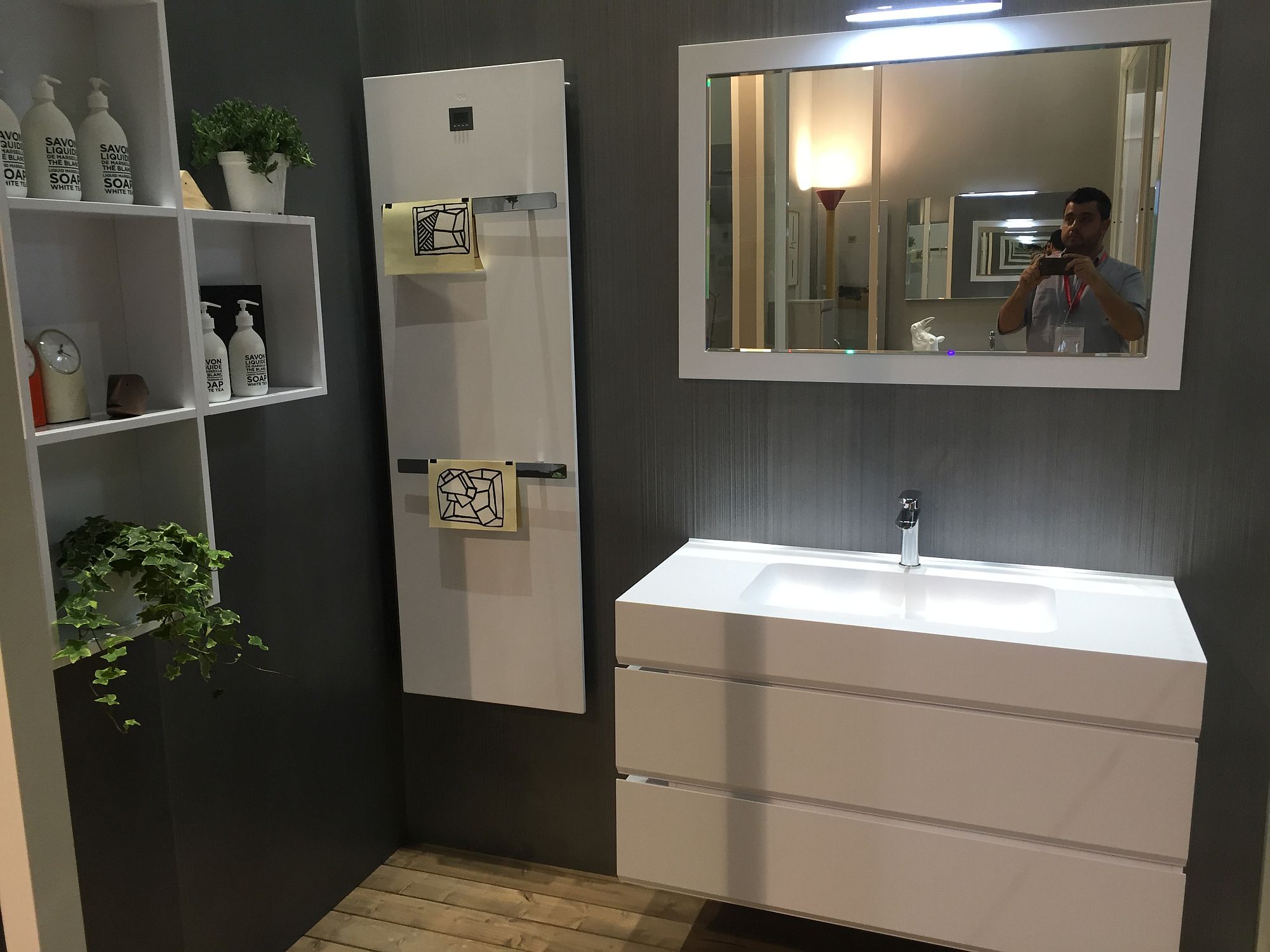 Time to Get Innovative
The modern reincarnation of the rustic ladder in the bathroom gives you ample space to stack those towels with ease. Nifty ladder shelves take this a step further by providing space for baskets that can hold your towels along with other decorative pieces and toiletries. If a ladder shelf does not tickle your fancy, then how about a simple side table next to the bathtub that can hold everything from soap and shampoo to the deftly folded towel. Yes, it might not offer too much space, but it surely adds polished panache to the bathroom!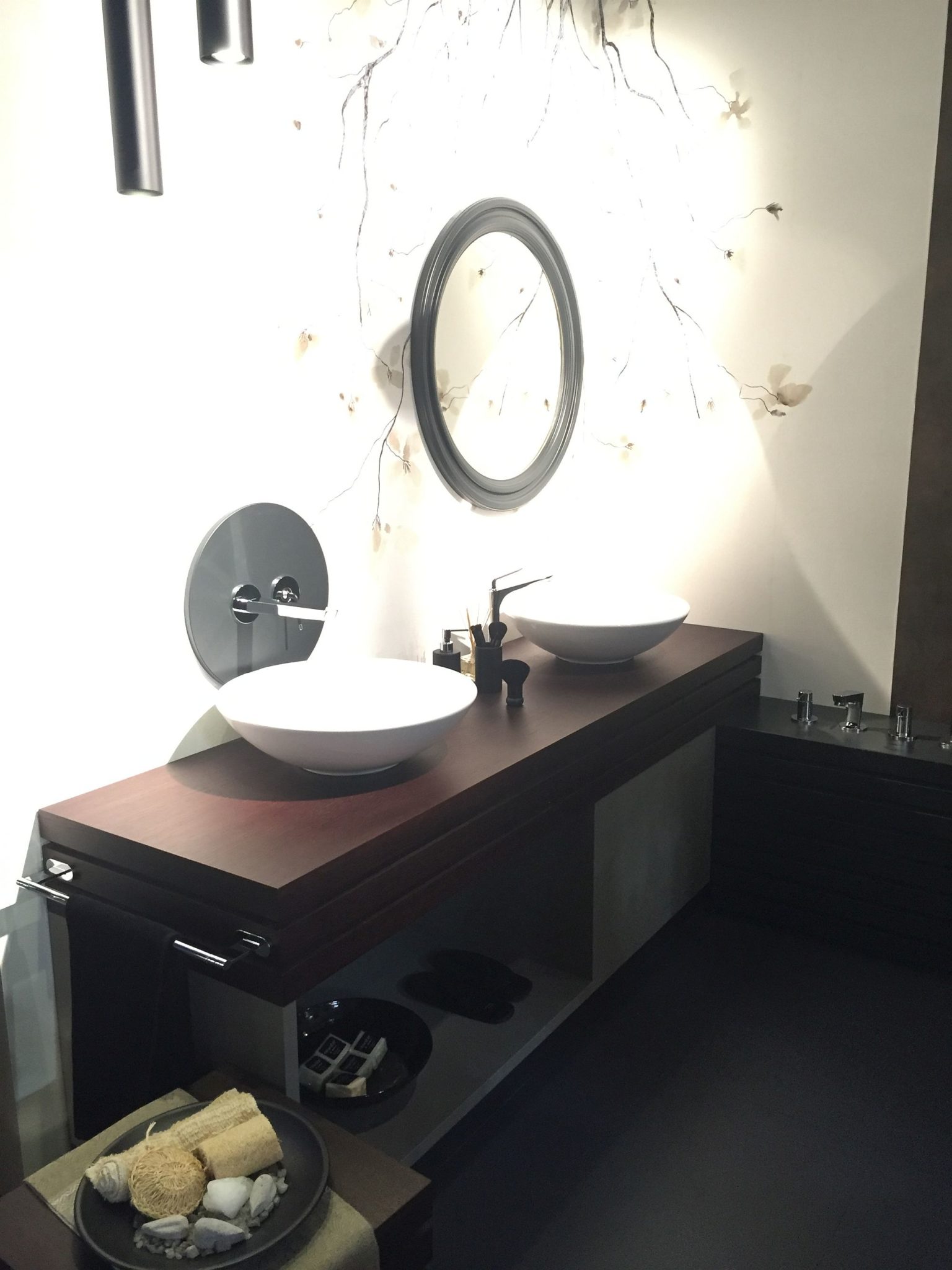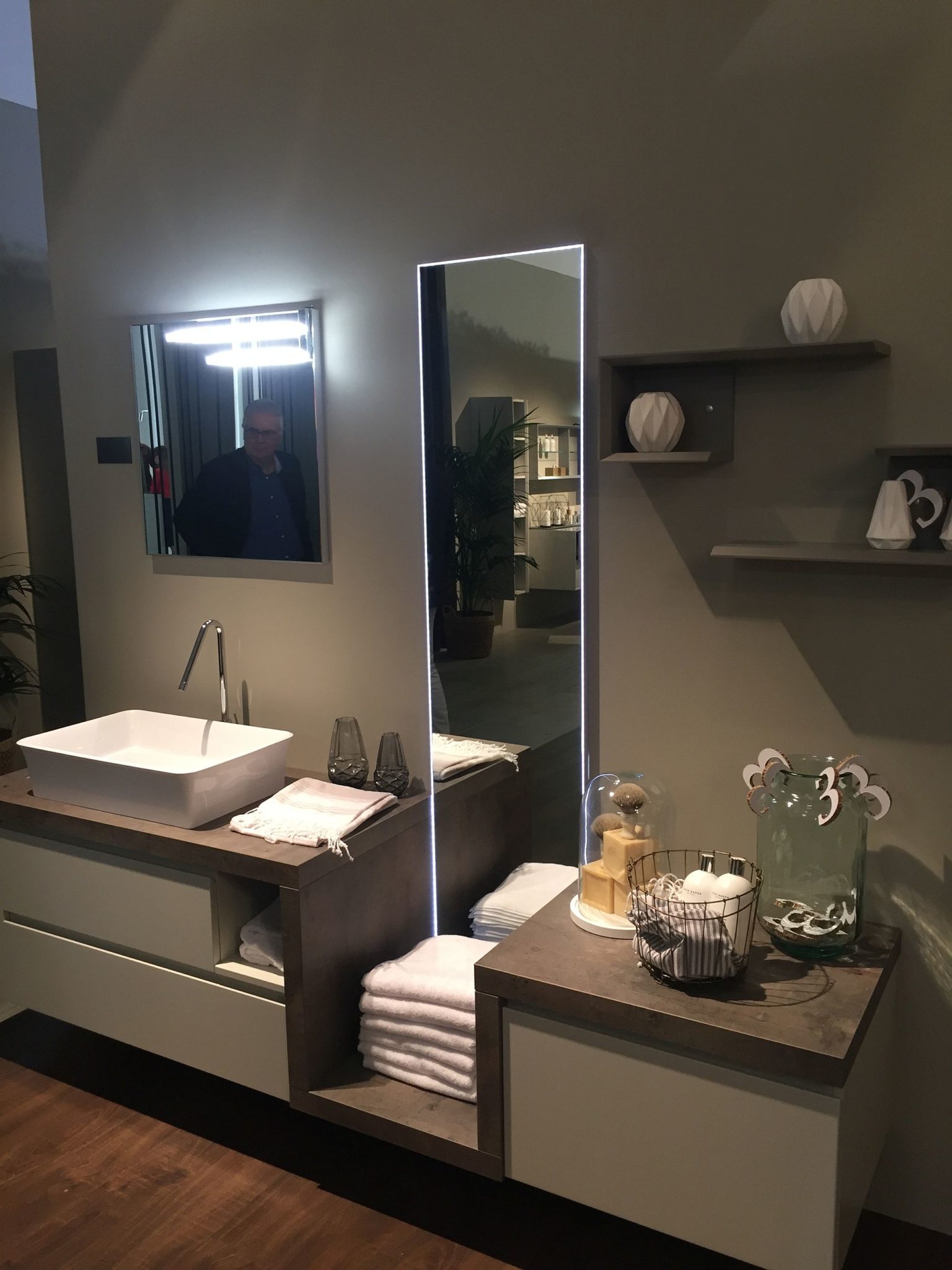 By just changing the towels in the bathroom and the way they are displayed one can easily give the entire space a completely new look without having to splurge on more serious, time-consuming makeovers. And the more neutral your bathroom color palette is, greater will be the impact.