Topiaries are known for the charming element they add to our homes, whether they're flanking the front door or sitting in a light-filled window in our favorite room of the house. There's a storybook quality to the manicured look they offer, and their tidy yet whimsical feel is sure to get noticed. Whether you purchase a topiary as a focal point for your interior or you select matching topiaries for either side of your outdoor sofa, read on to discover decorating tips and helpful hints for making them truly stand out…
Types of Topiaries
Let's get started by learning about different types of topiaries. The products from Terrain that follow help illustrate the design possibilities these manicured plants offer, whether they're compact or tall with multiple clusters of greenery. Globe topiaries are simple and round, yet the contrast between their curved form and the shapes of their containers creates a wonderful interplay of bold greenery and potted style. Below we see the Lemon Cypress Globe Topiary from Terrain: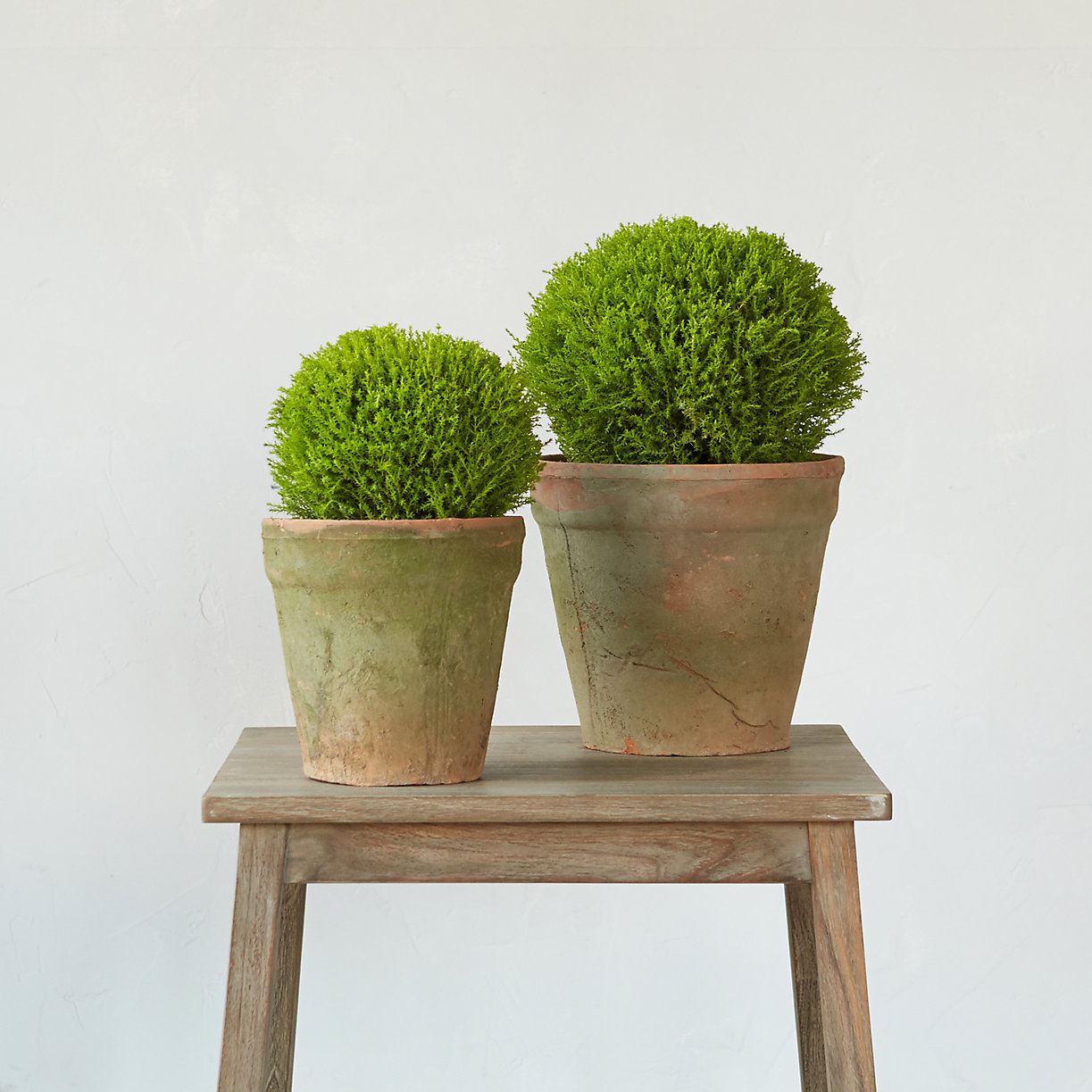 This Preserved Boxwood Topiary is low-maintenance, thanks to the item's preserved nature. Plus, it has the advantage of height, as well as the charm of being topped off with a ball of greenery. Available in both small and large: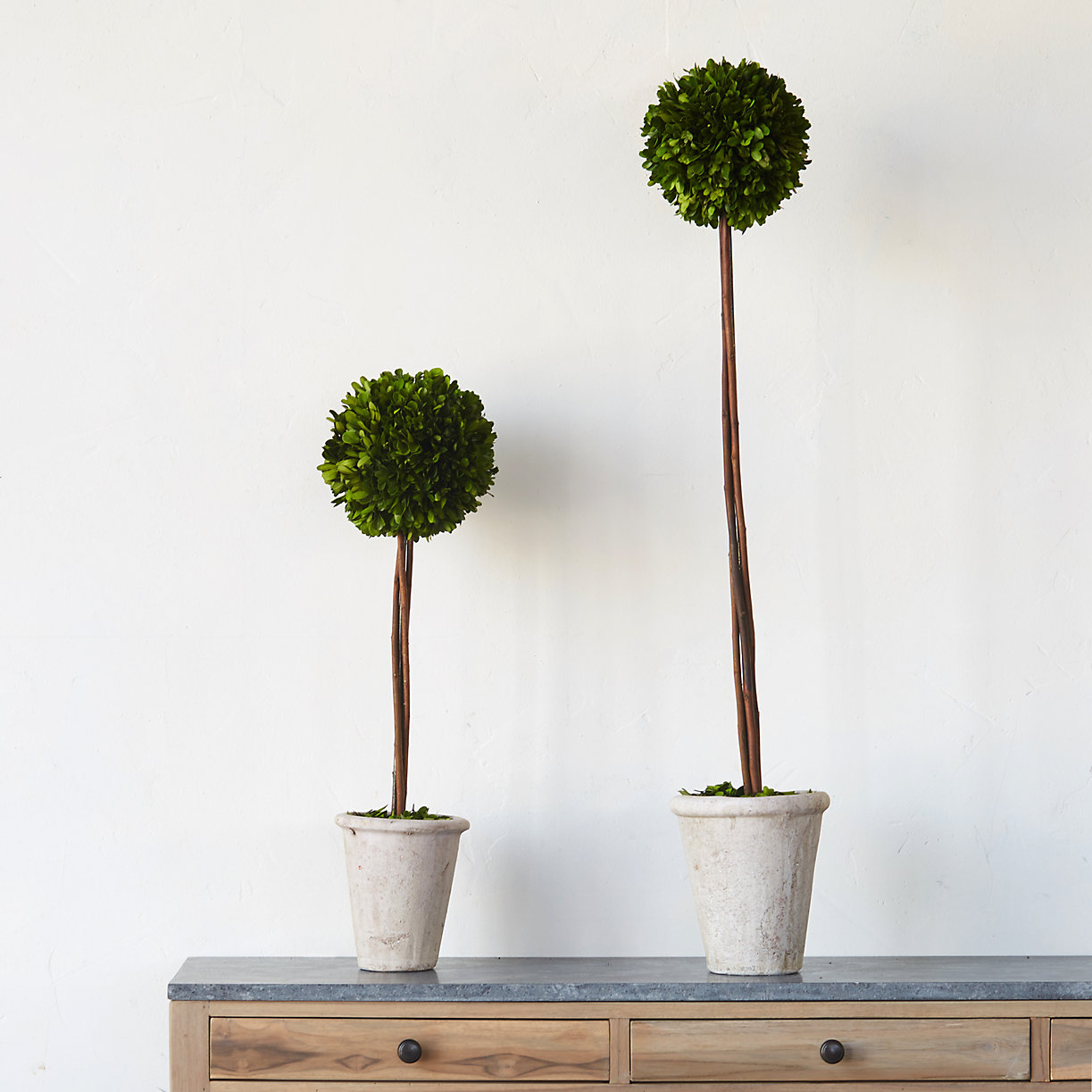 With a slightly more wild look than the topiaries above, Terrain's Olive Tree Topiary is rooted in a moss-covered cluster of soil. A sculptural addition to your home or garden: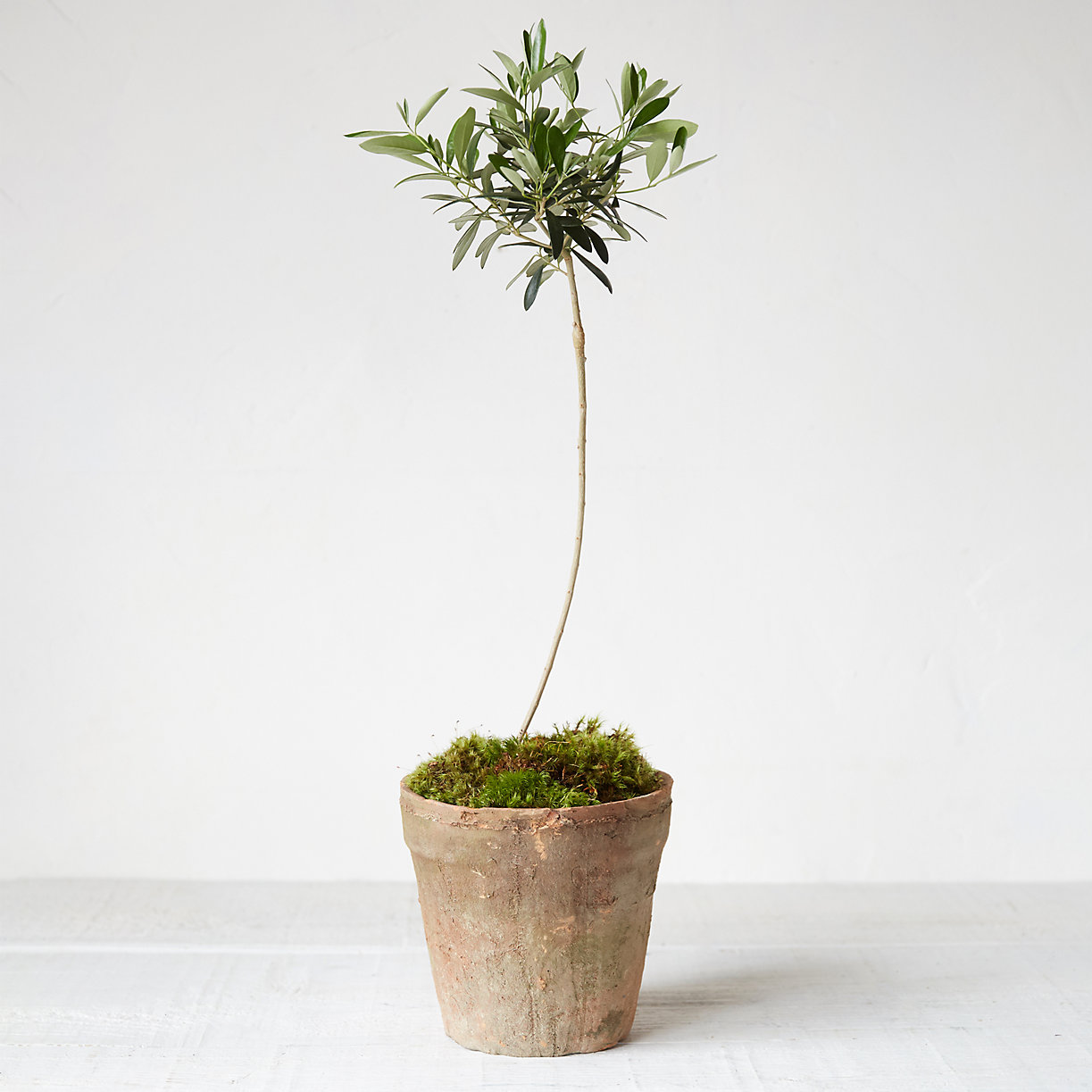 When there are two levels of greenery, you have a double topiary. We're smitten with the Lemon Cypress Double Topiary shown below, which features greenery at both the base and top of the plant:
Not all topiaries feature ball-like formations. Terrain's Ivy Cone Topiary incorporates climbing ivy into its tall arrangement, complete with a clay pot and saucer.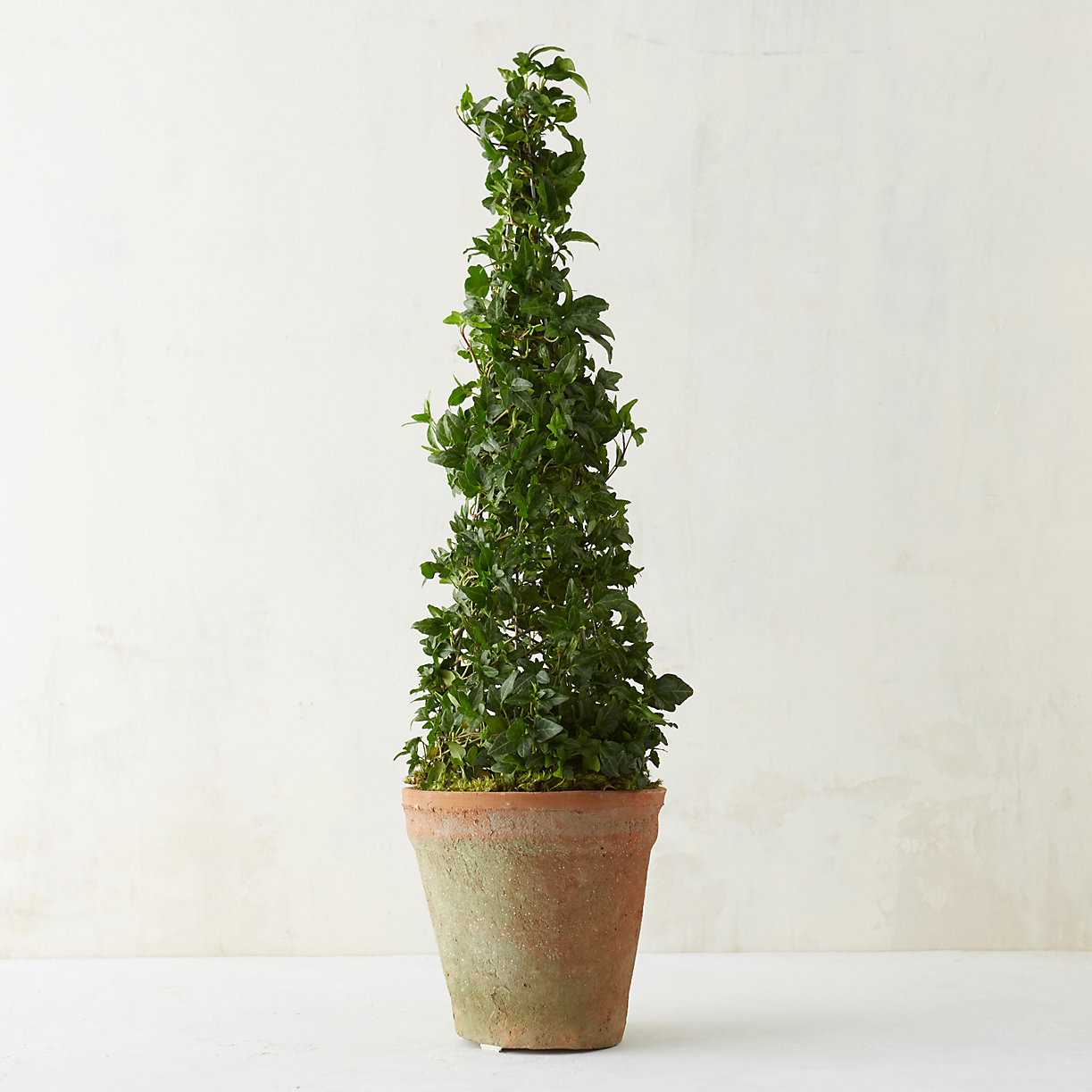 Foodie Charm
A topiary in the kitchen is a fresh and natural accent that's perfect for light-filled culinary spaces. No wonder so many kitchens use them as embellishments! A topiary on either side of the sink makes a big impact, and you can add a third selection for an asymmetrical look. [photo from Fiorella Design]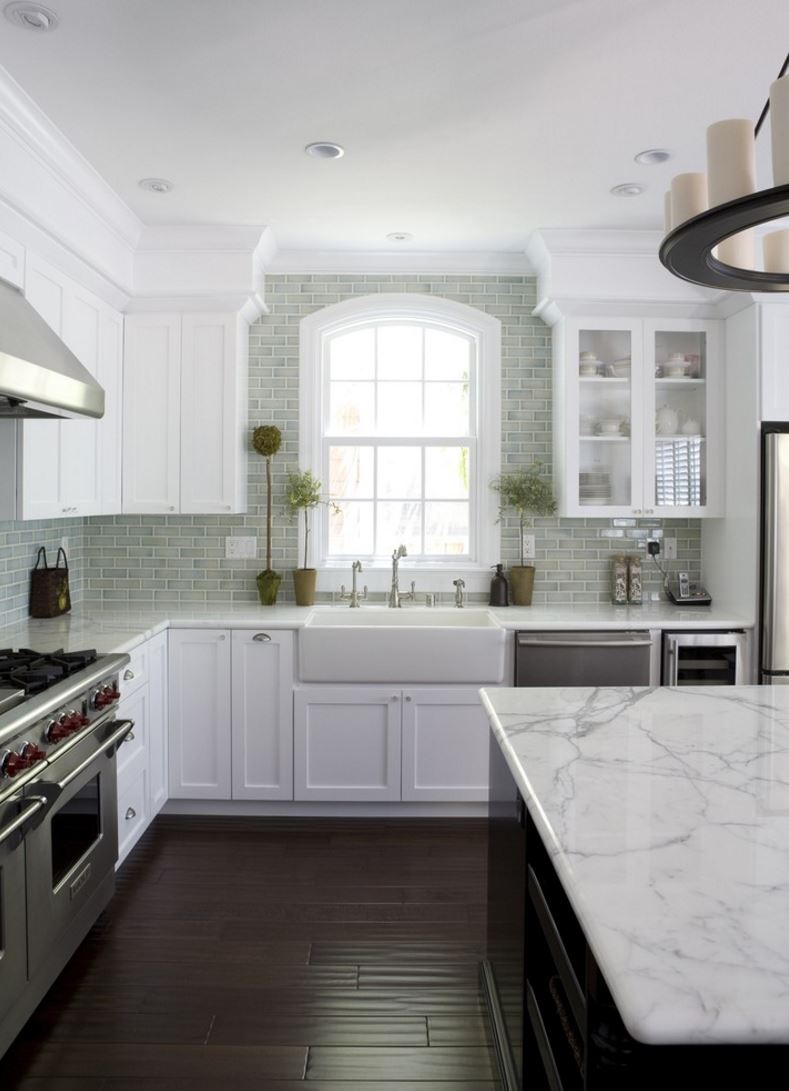 Even in a modern kitchen, topiaries on either side of the sink can appear right at home, adding a clean-lined yet charming touch. [photo by D&M Images for Atmosphere Interior Design via Houzz]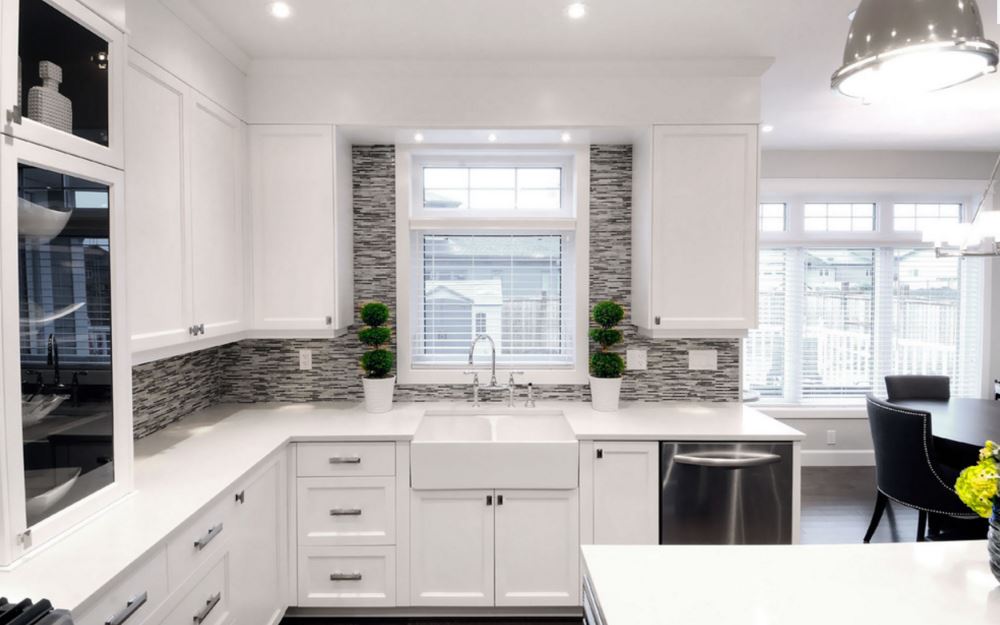 This kitchen topiary is the perfect touch of greenery for the window ledge. A fresh, crisp look results. [photo from Lonny]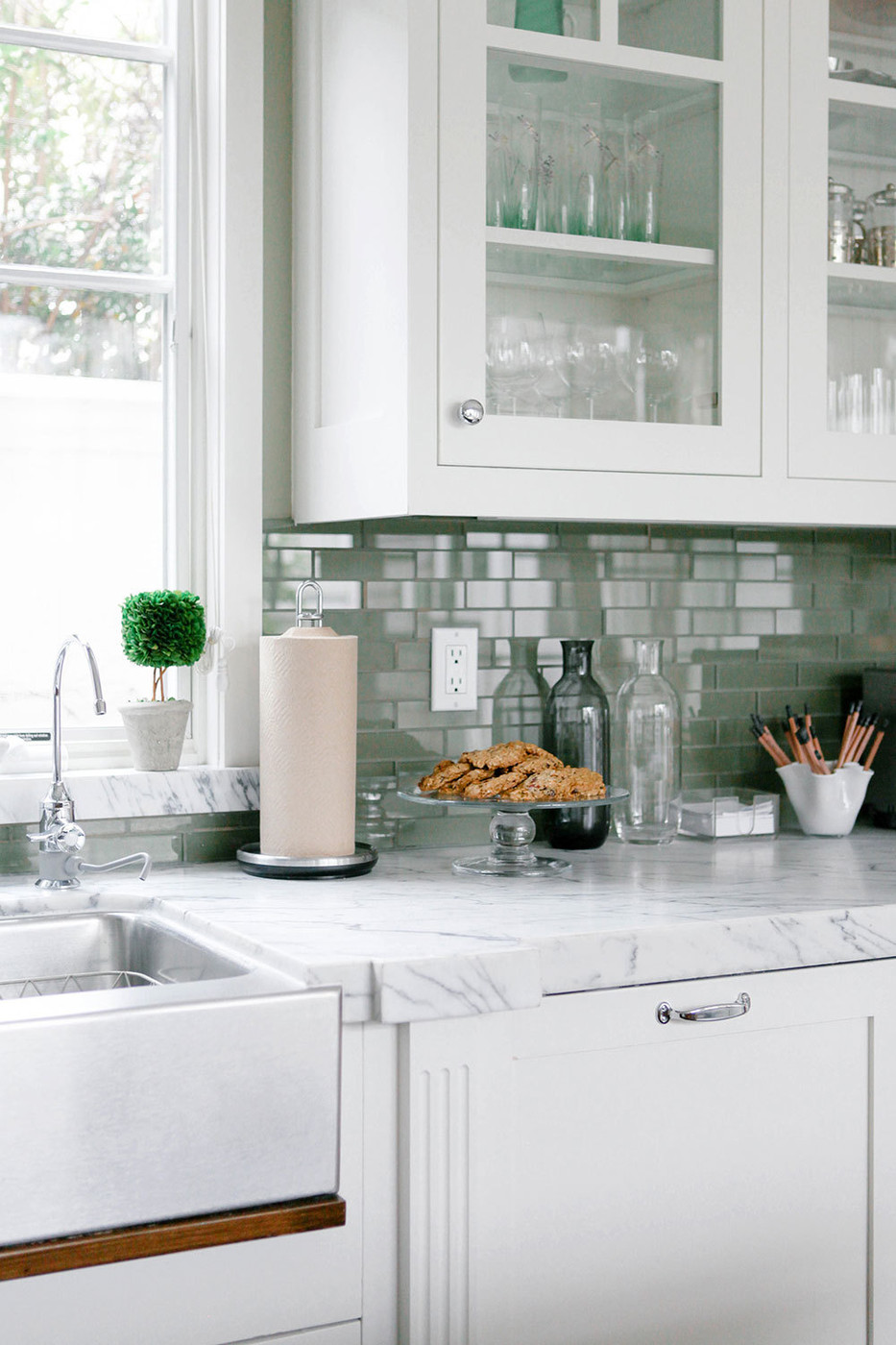 If you have a bar cart or other bar area that sets the stage for serving guests, accent it with a topiary tree on each side of the tray, as shown below. [photo from GR Interiors]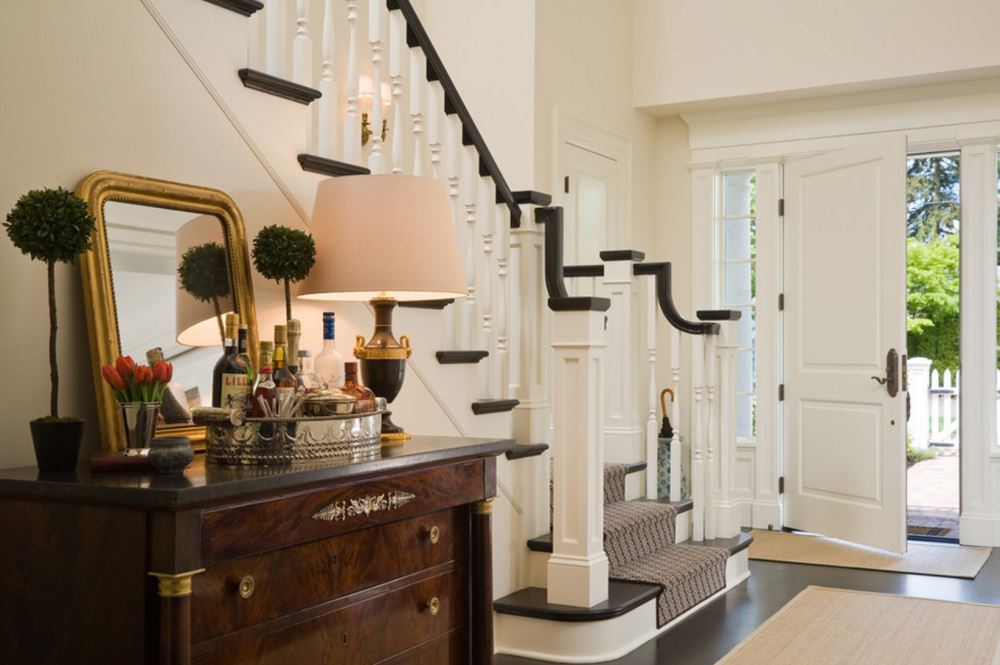 You can even use topiaries to make a big, bold statement in the dining room. Spiral topiaries are a standout feature of the light-filled dining area in this next image. [from Airoom Architects Builders Remodelers]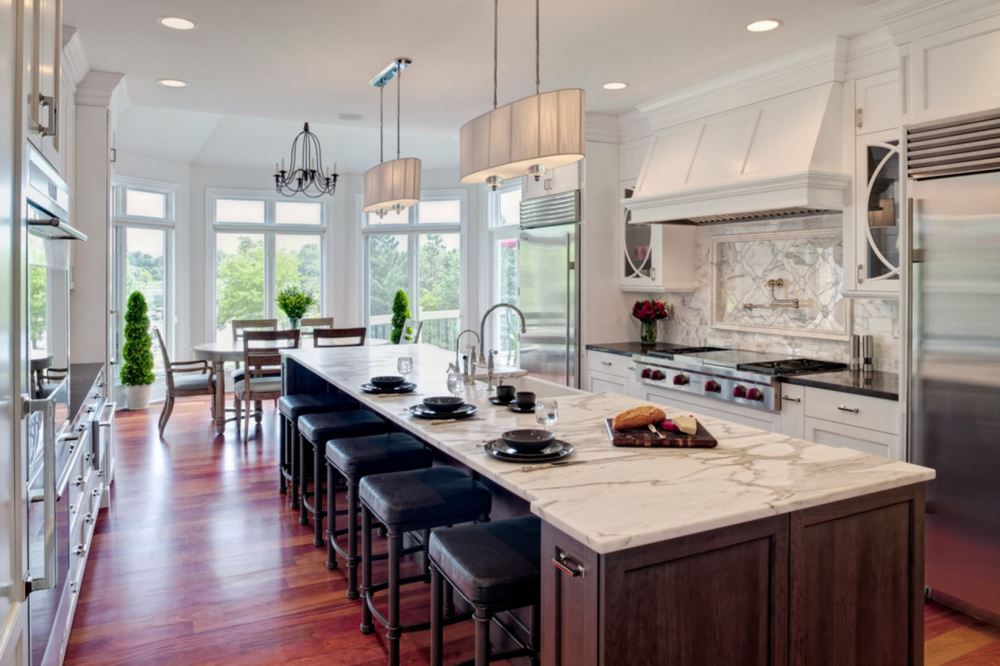 Verdant Accents
When you need one green accent to polish off a vignette or serve as a focal point in the room, a topiary provides the perfect solution. Below we see how a double topiary brings a console table to life, creating a unique dash of greenery. [photo from Lonny]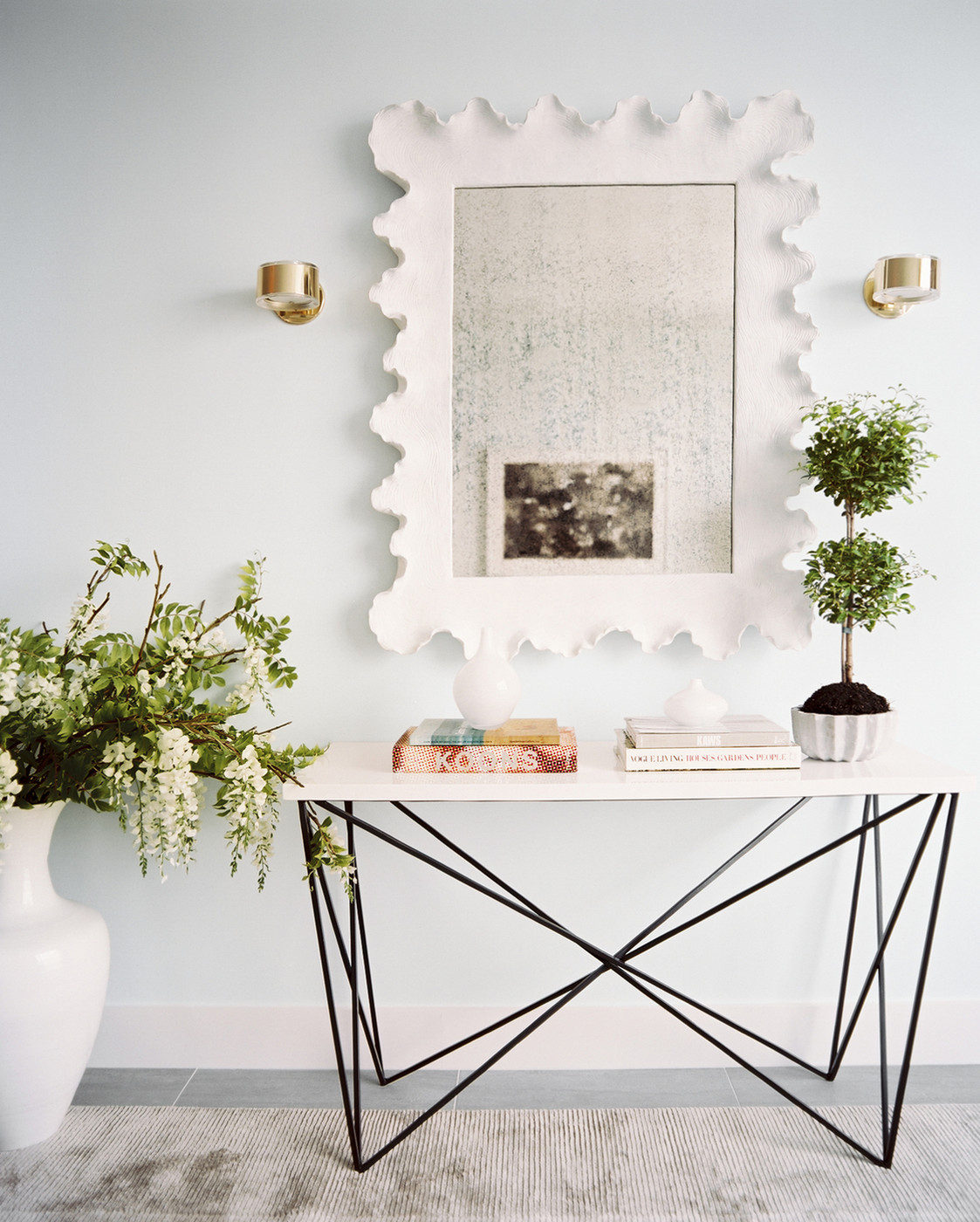 Don't think that all topiaries are meant for traditional spaces. This modern living area features two topiary trees, which add elements of greenery and height on either side of the sofa. [from Elad Gonen Photography]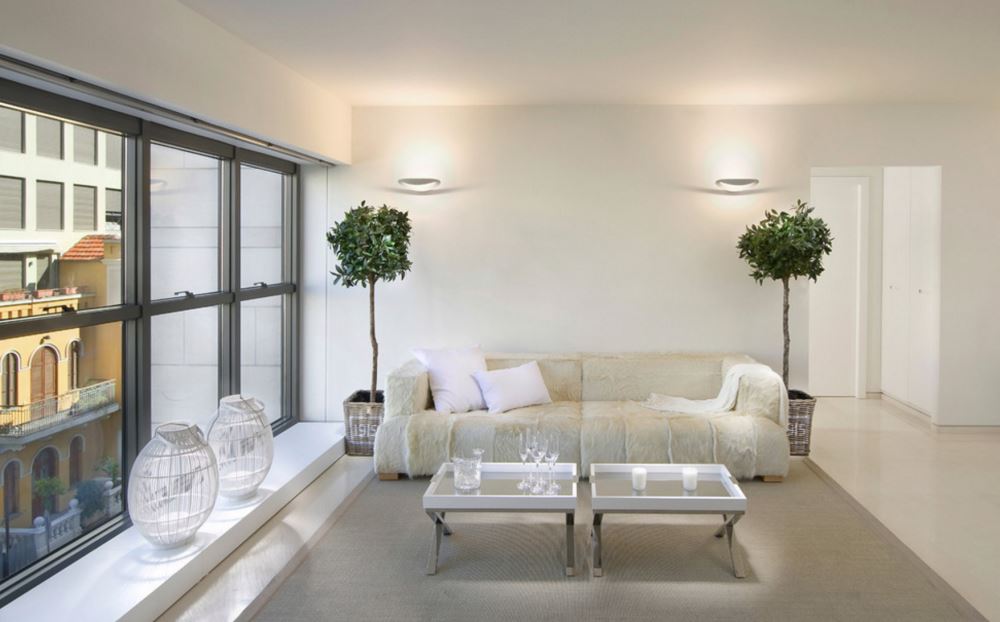 One popular topiary alternative is the boxwood ball. Made from preserved boxwood (or at times artificial materials), the balls can be stacked on top of vases, candleholders and other containers to create a low-maintenance topiary solution. [photo from Lonny]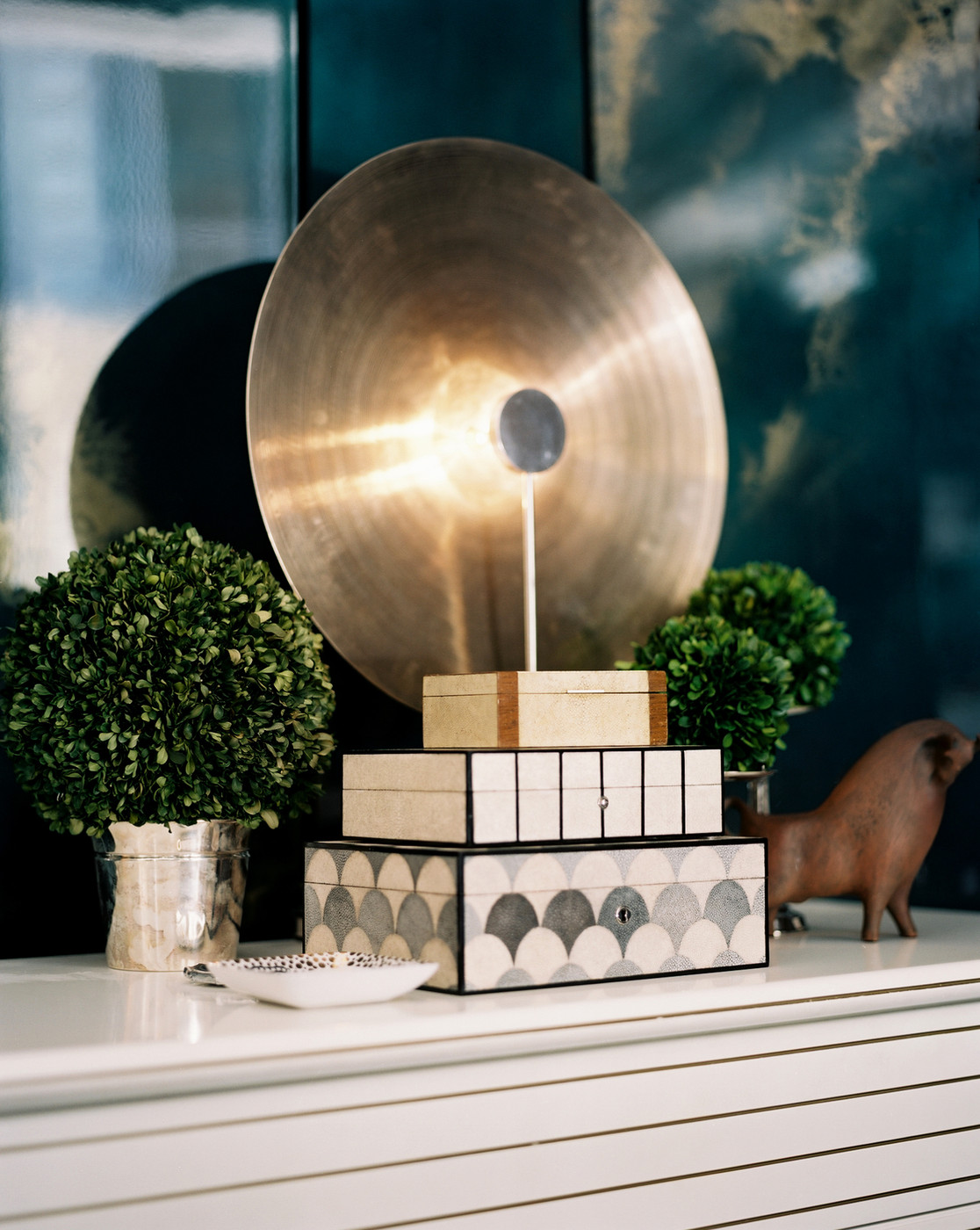 Not excited about the idea of trimming a topiary in order to maintain its shape? Consider a fancy selection crafted from preserved boxwood. Restoration Hardware offers an array of options that will forever stay green and manicured: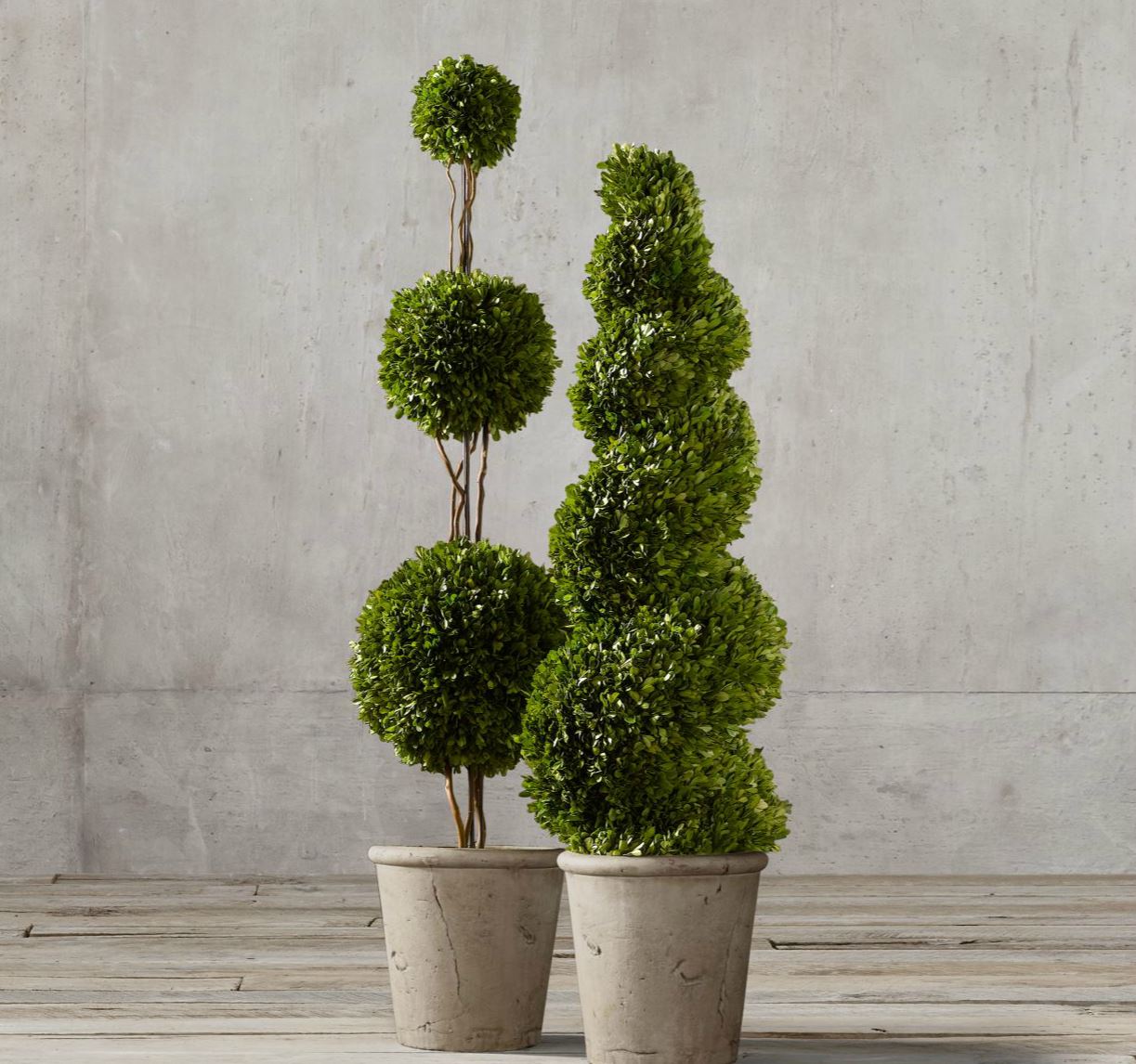 If you prefer a simple, clean look, the brand also offers an array of Preserved Boxwood Globes, as shown below: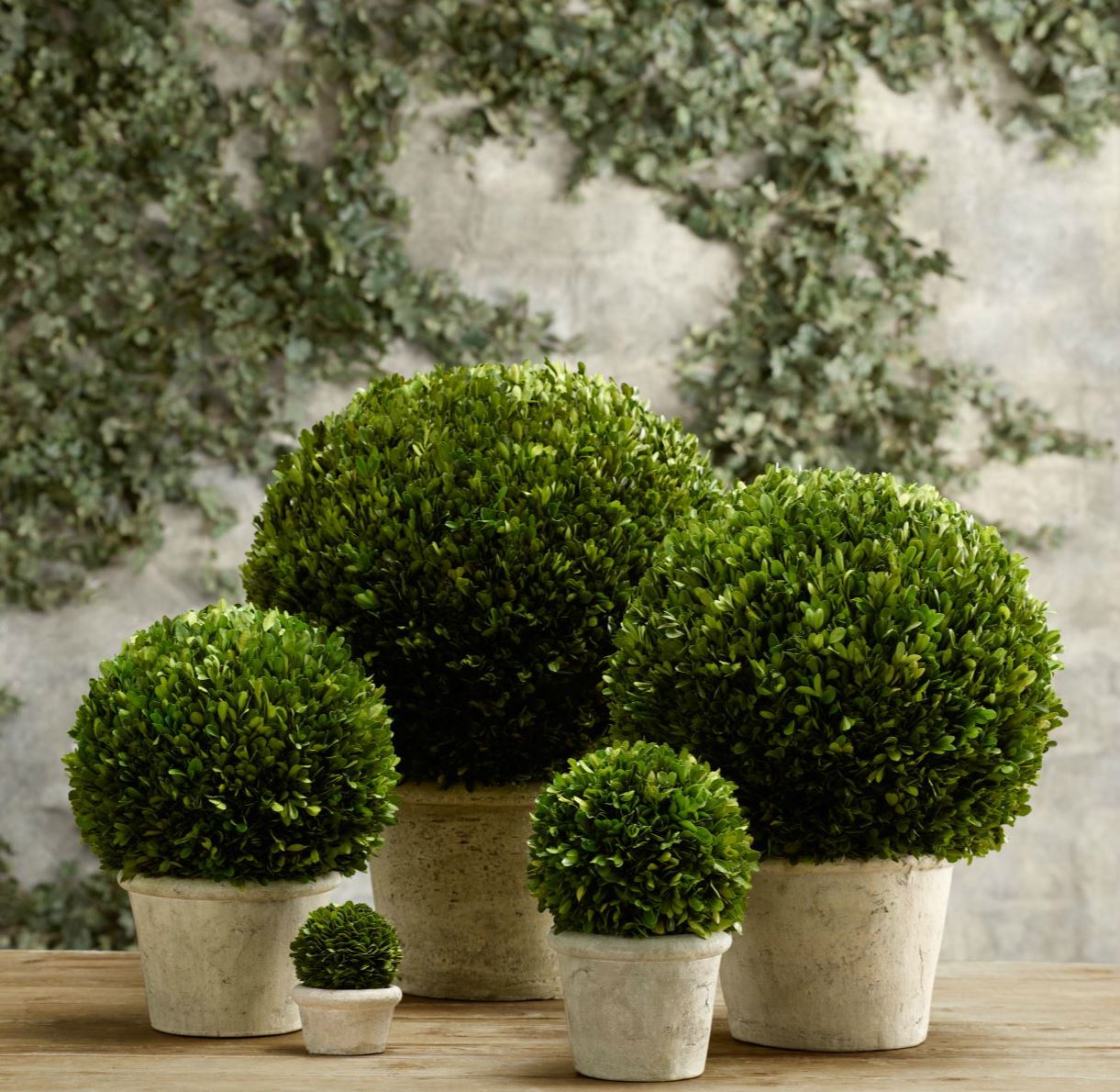 Don't forget that topiaries make lovely holiday decorations! These DIY Rosemary Topiaries from City Farmhouse couldn't be more charming. Gift friends and family members with them, or scatter them throughout your home for a warm, whimsical touch during the coldest season of the year: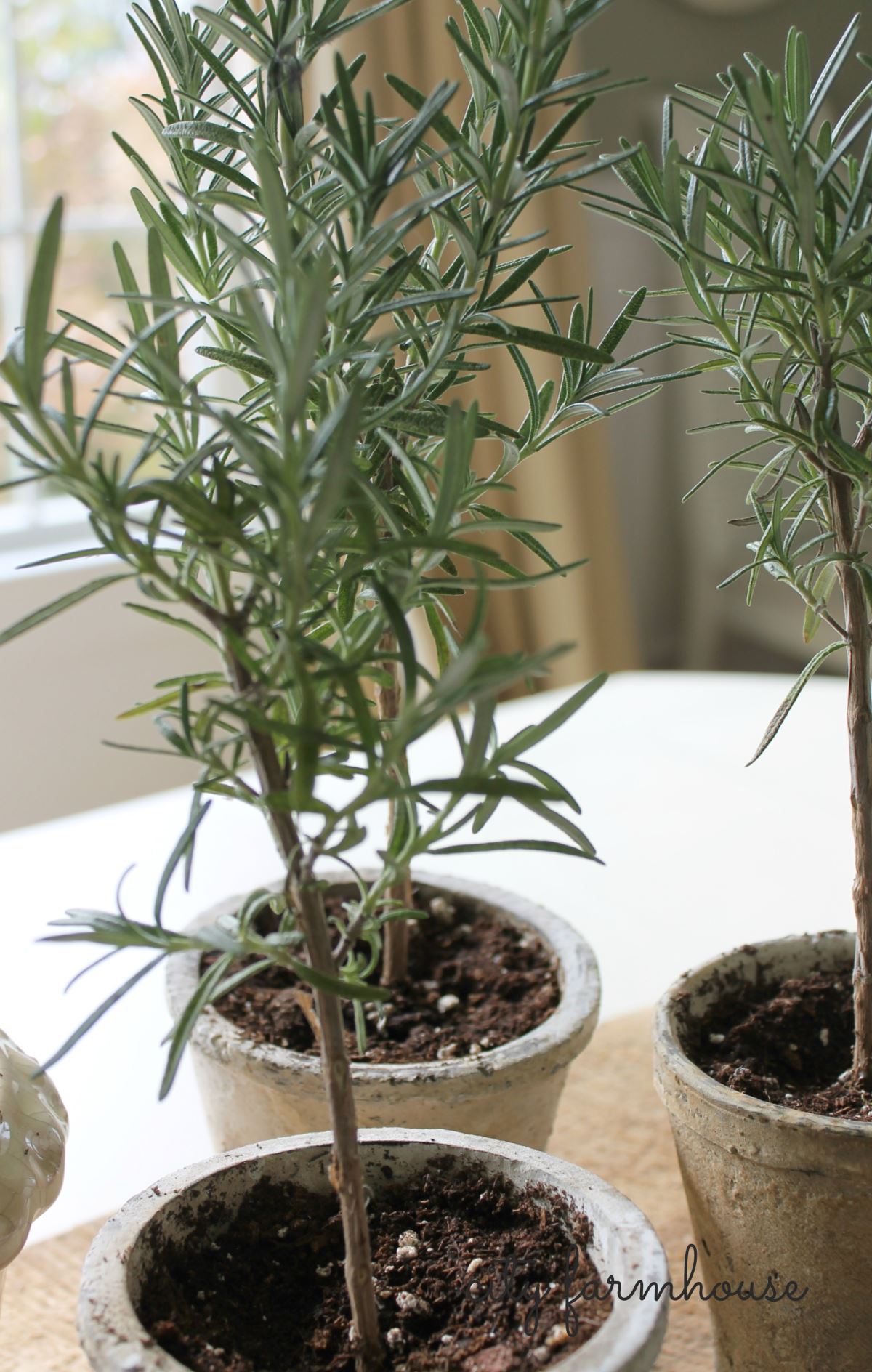 Outdoor Whimsy
We end today's post by celebrating the manicured style that topiaries bring to outdoor spaces. The topiaries on either side of the door below are quadruples! They add a sculptural element to the entrance while beautifully complementing the door and windows. [photo by Trina Roberts for Molly Wood Garden Design]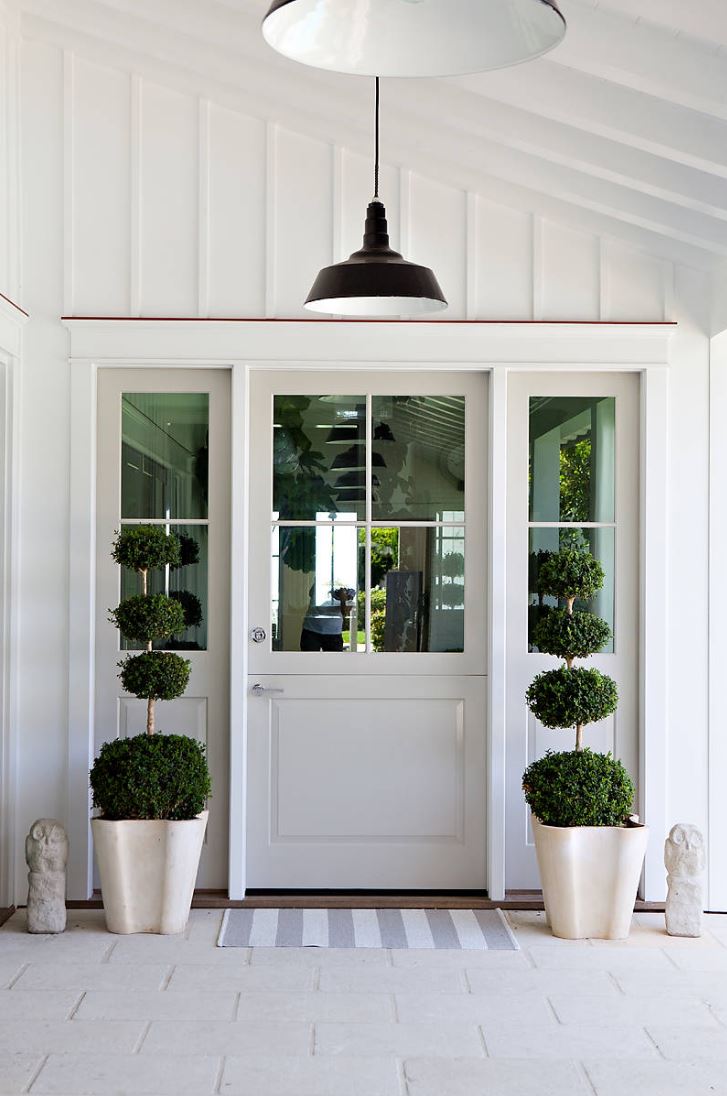 These topiaries are Eugenia spirals, and they are eye-catching and ornate, creating a sense of drama and fun. [photo from Haddonstone]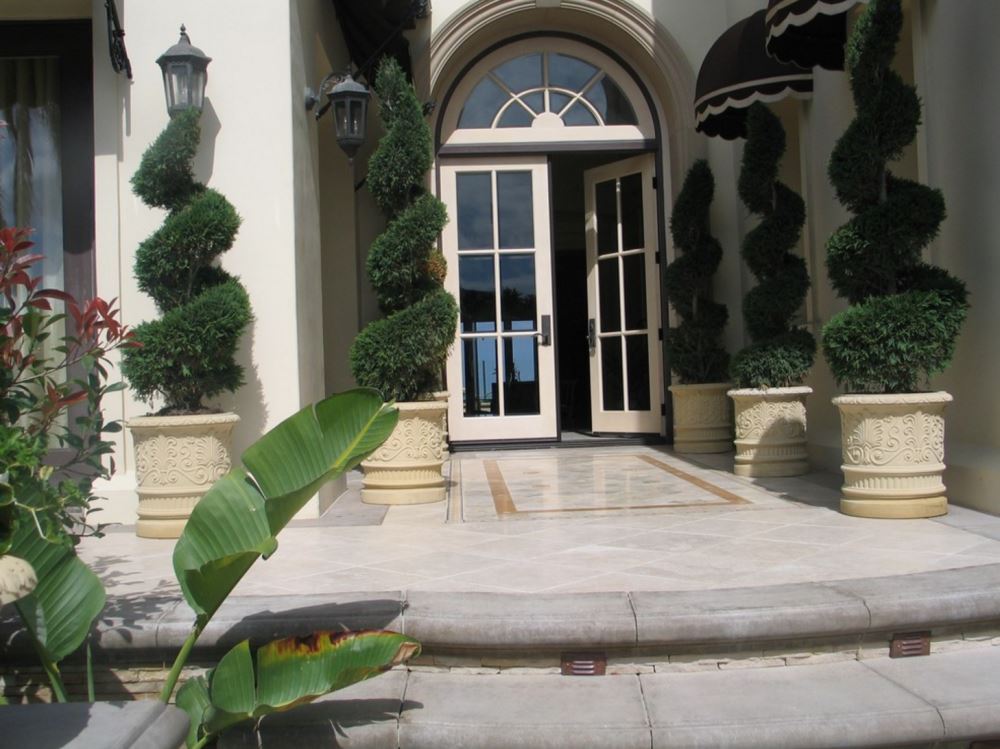 The topiaries in the modern outdoor living area below are an eye-catching, tidy counterpart to the balmy palm trees overhead. [photo from Lonny]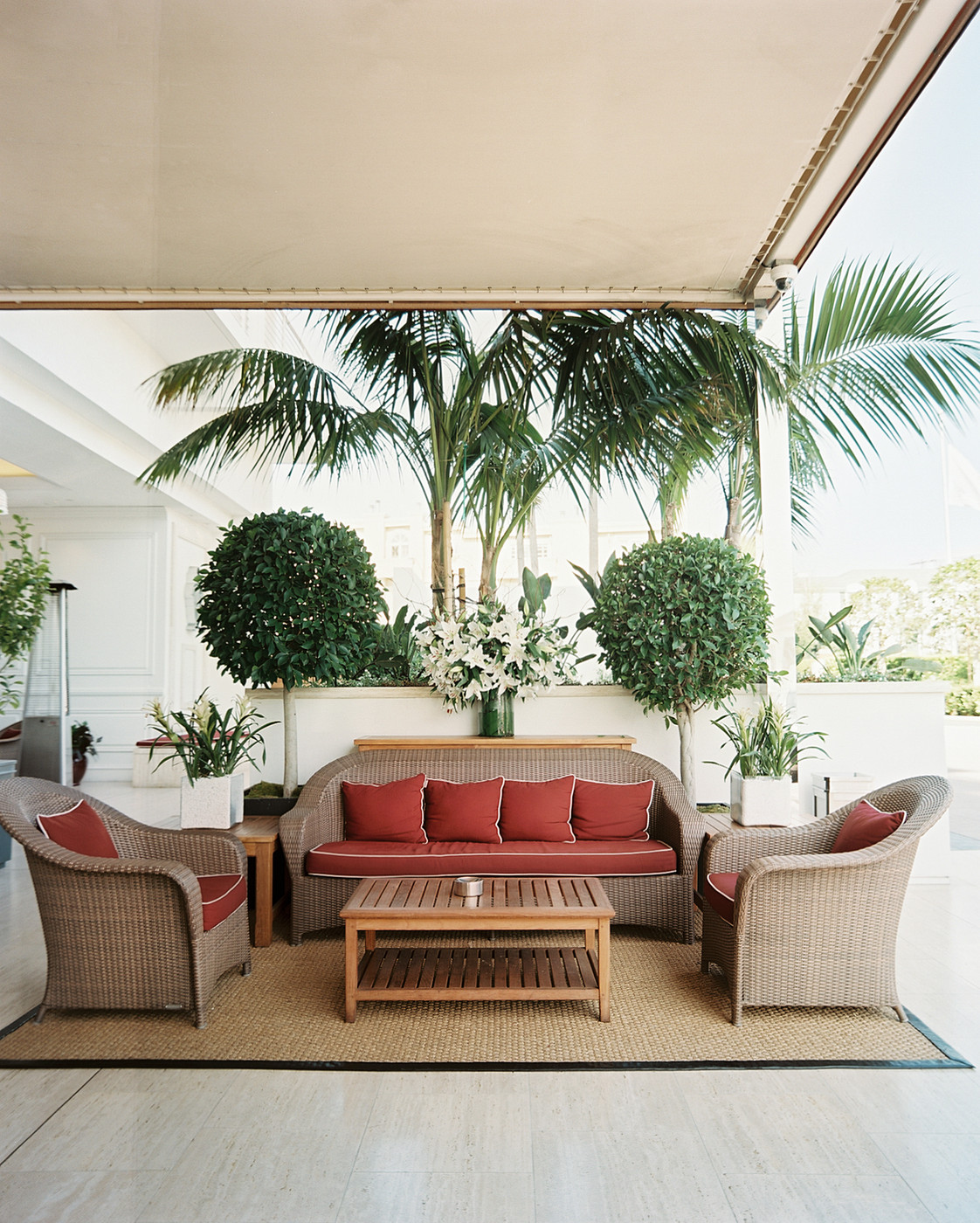 It can be fun to embellish topiaries with interesting plant selections at the base. Below we see a topiary tree that's complemented by silvery-green foliage growing from the pot. The look is lush and interesting. [photo from Lonny]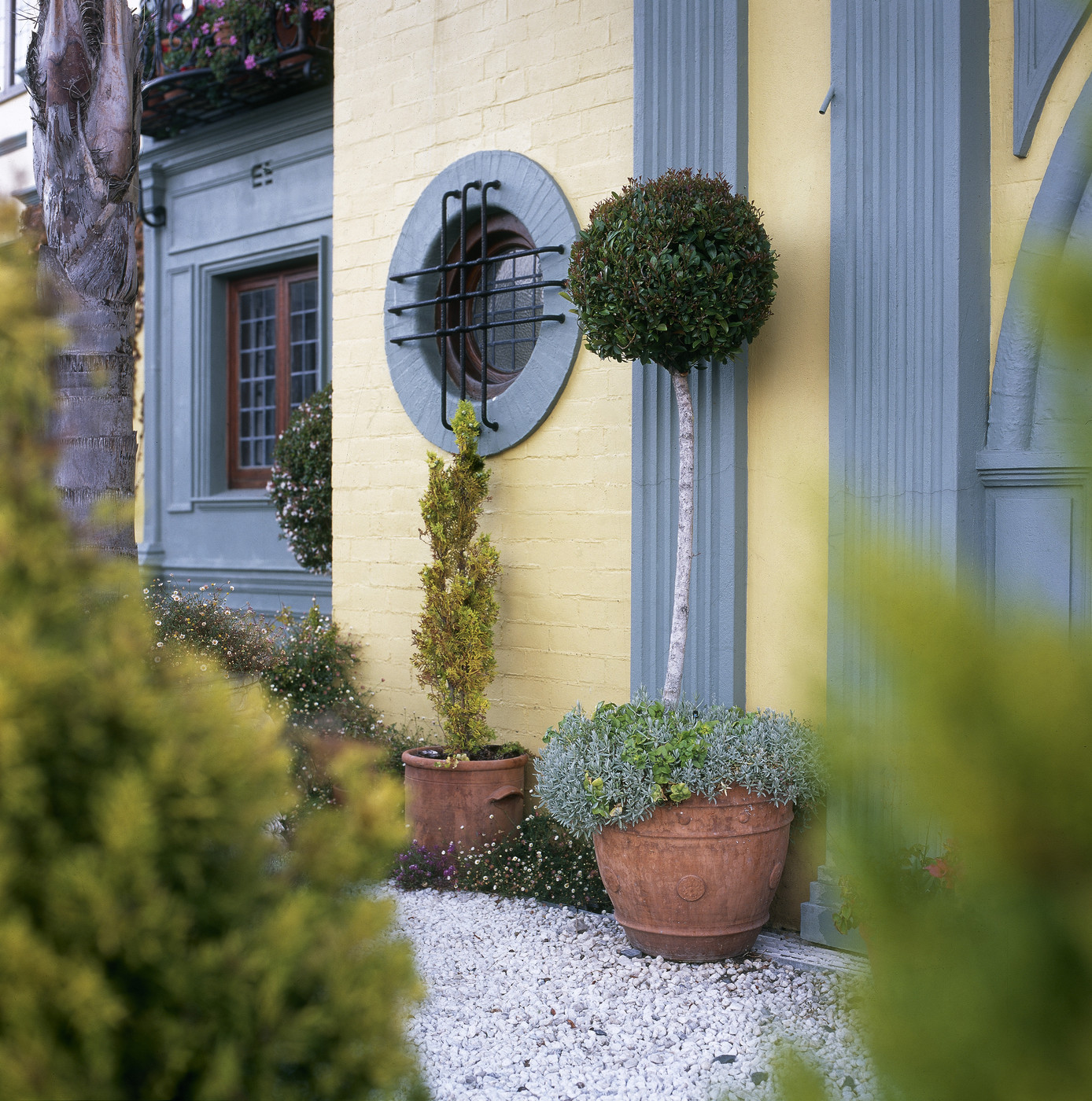 Will you be incorporating a topiary into your home or adding a few to your garden? Tell us about your favorite topiary shapes and styles by leaving a comment below…