As each season comes and goes it brings with it a unique set of hues that change the world around us and also force us to adapt. With winter long gone and spring here, it is one again time to shed the signs of the season or even the year gone by to usher in a fresh new look. Spring has always been about fresh beginnings and new life. It is not much different when it comes to home design and decorating this time of the year with 'spring cleaning' on top of everyone's agenda. But for those who have their annual spring cleaning calendar sorted, it is also a great time to embrace the top decorating trends of 2020. Today, we take a look at the best kitchen trends for Spring 2020!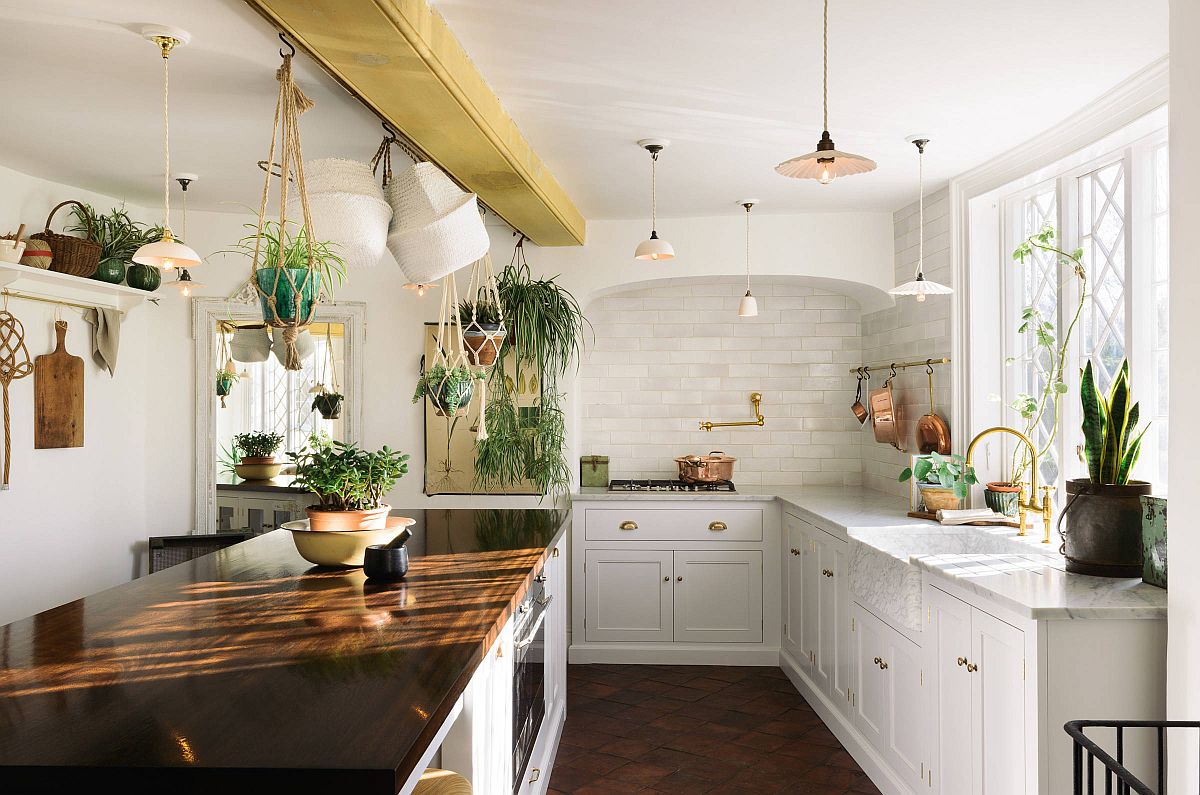 The most popular and chic decorating ideas for spring this year will serve you well through summer and fall as well. You will not have to change them drastically even as you head deep into the Holiday Season, making them absolutely perfect for homeowners who do not have the time to change things around constantly. From freshness of beautiful flowers to loads of greenery and a whole lot more, these spring Kitchen choices are as such about form as they are about functionality –
Wallpaper with Floral Pattern
We have already dedicated an entire story to the idea of using floral pattern wallpaper in the kitchen and it is safe to say that as Spring rolls on, this trend is only set to grow. Beautiful floral prints can be easily added to the kitchen using wallpaper and this is a cost-effective idea that instantly uplifts the mood inside your home. In the open plan living space, it gives the kitchen a striking identity of its own. Even as you move into summer and fall, these patterns happen to stay relevant. The color you choose for the wallpaper and the flower-filled pattern depend on the style of the kitchen and the colors already sued in there.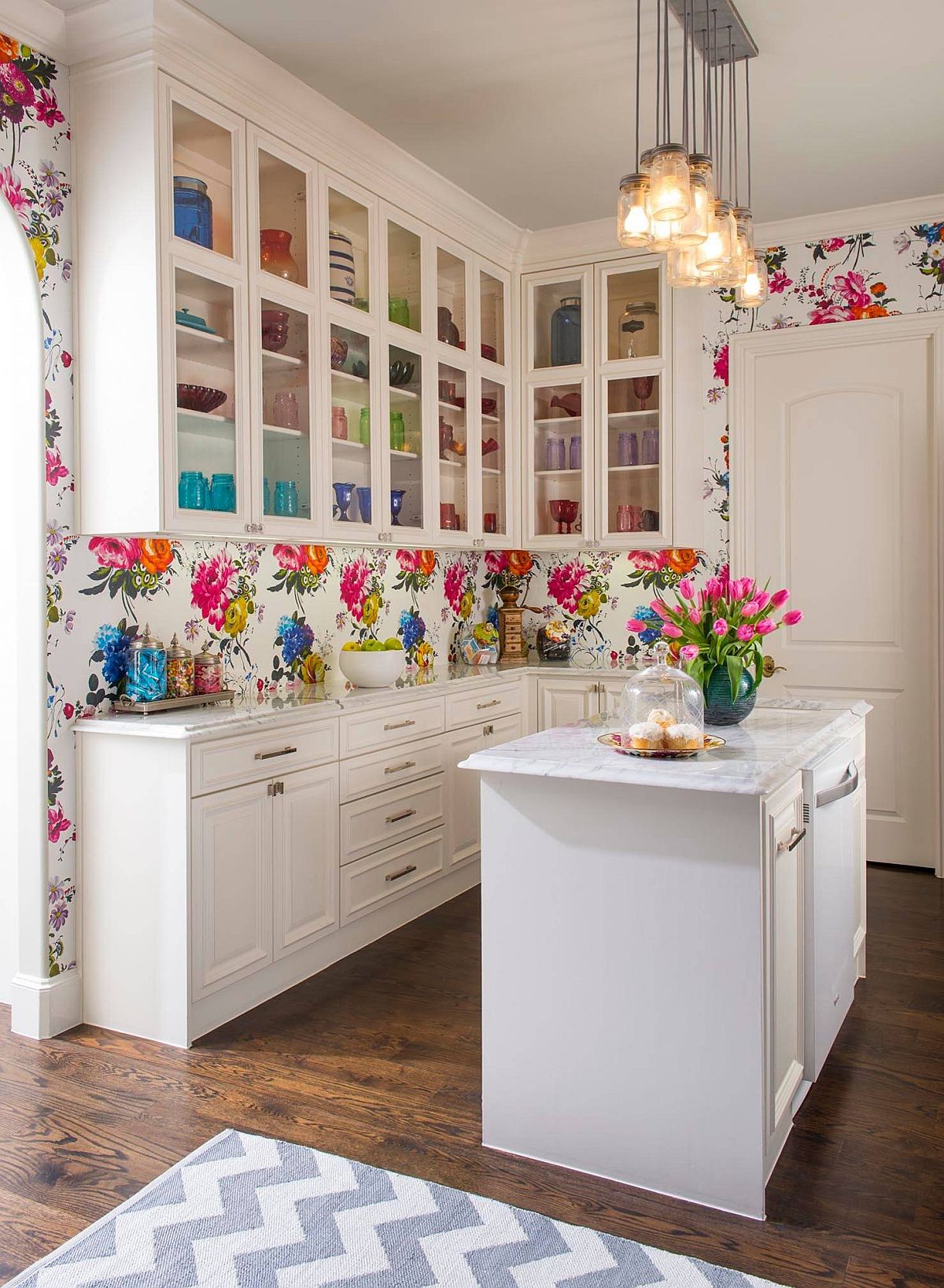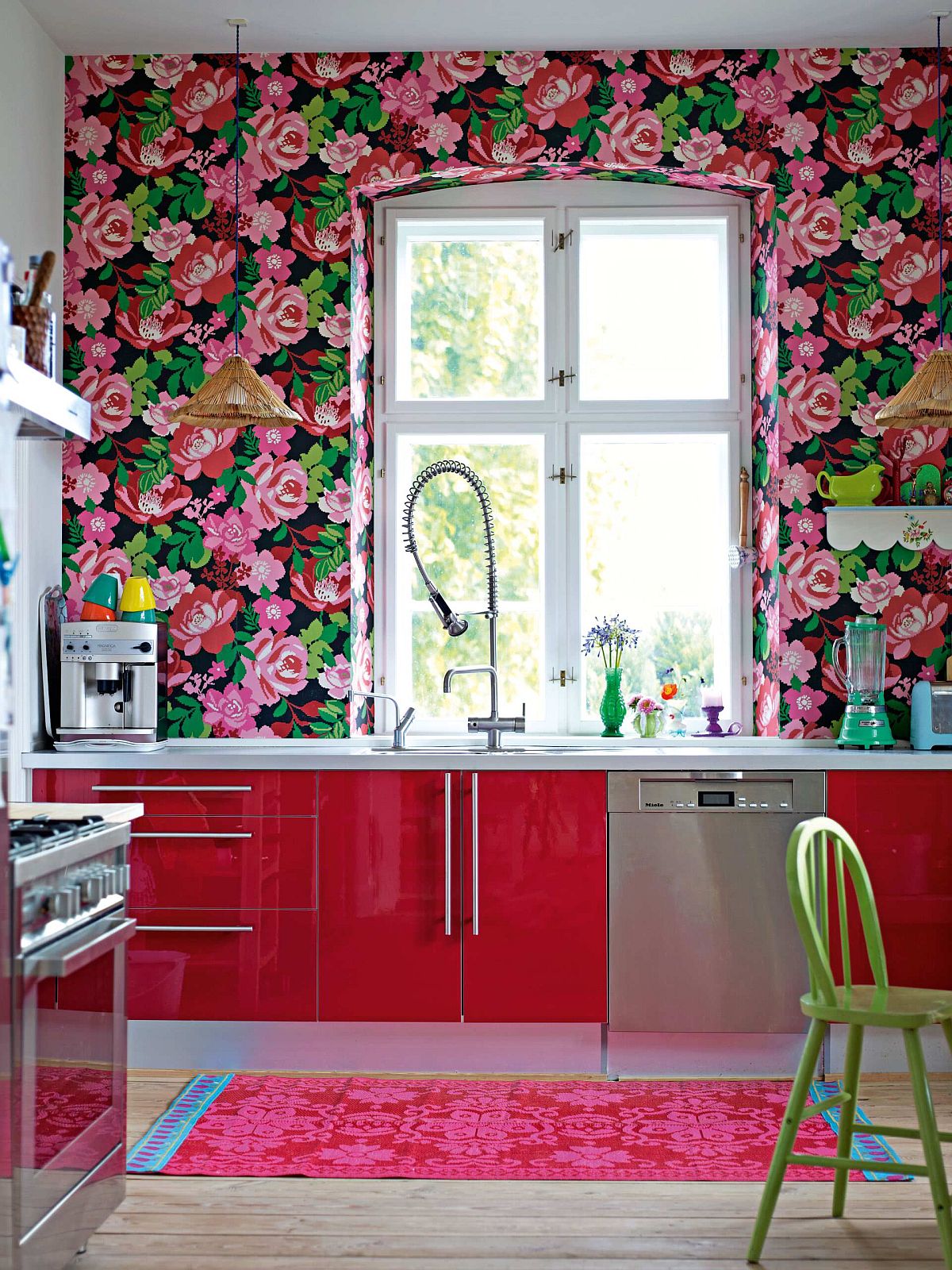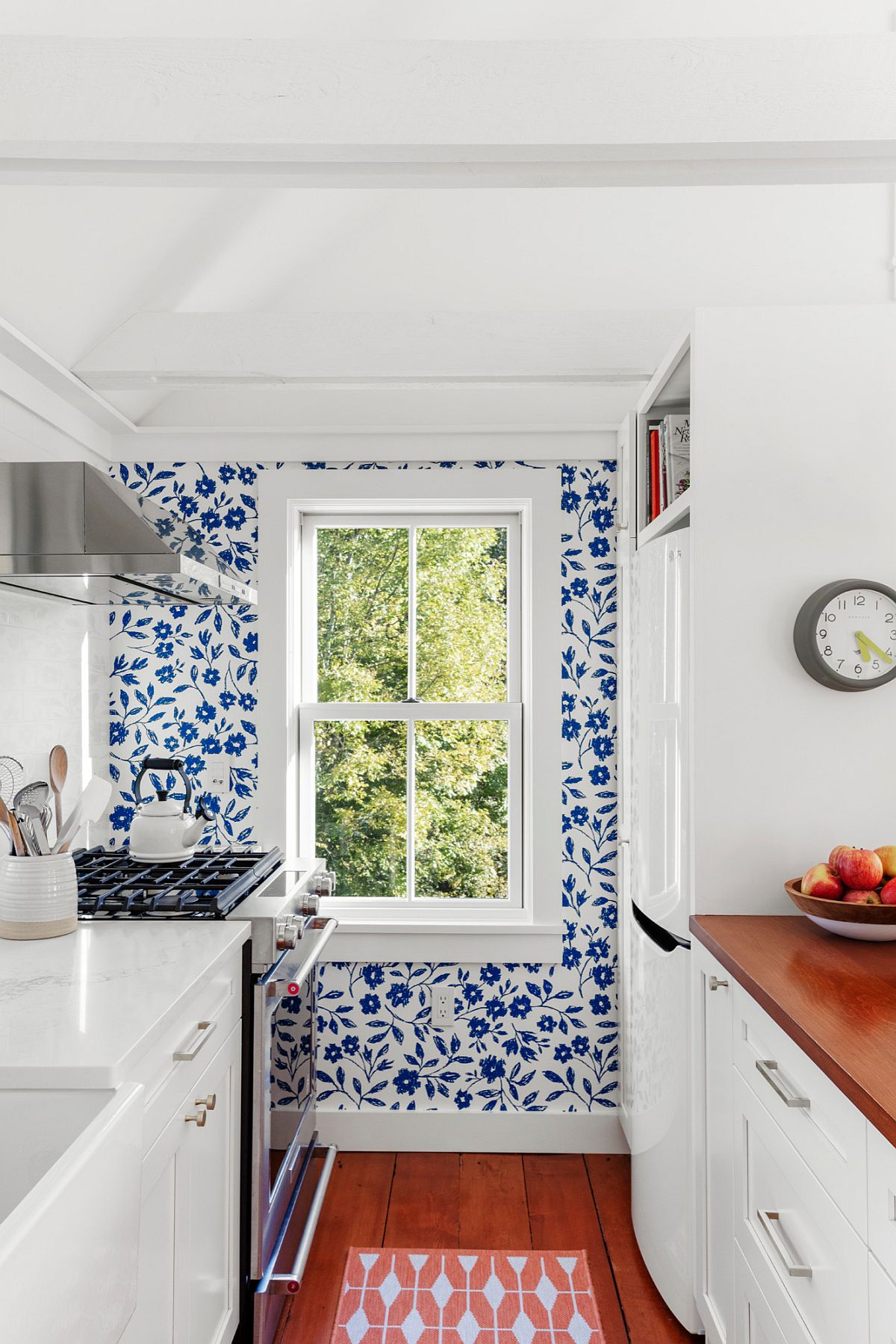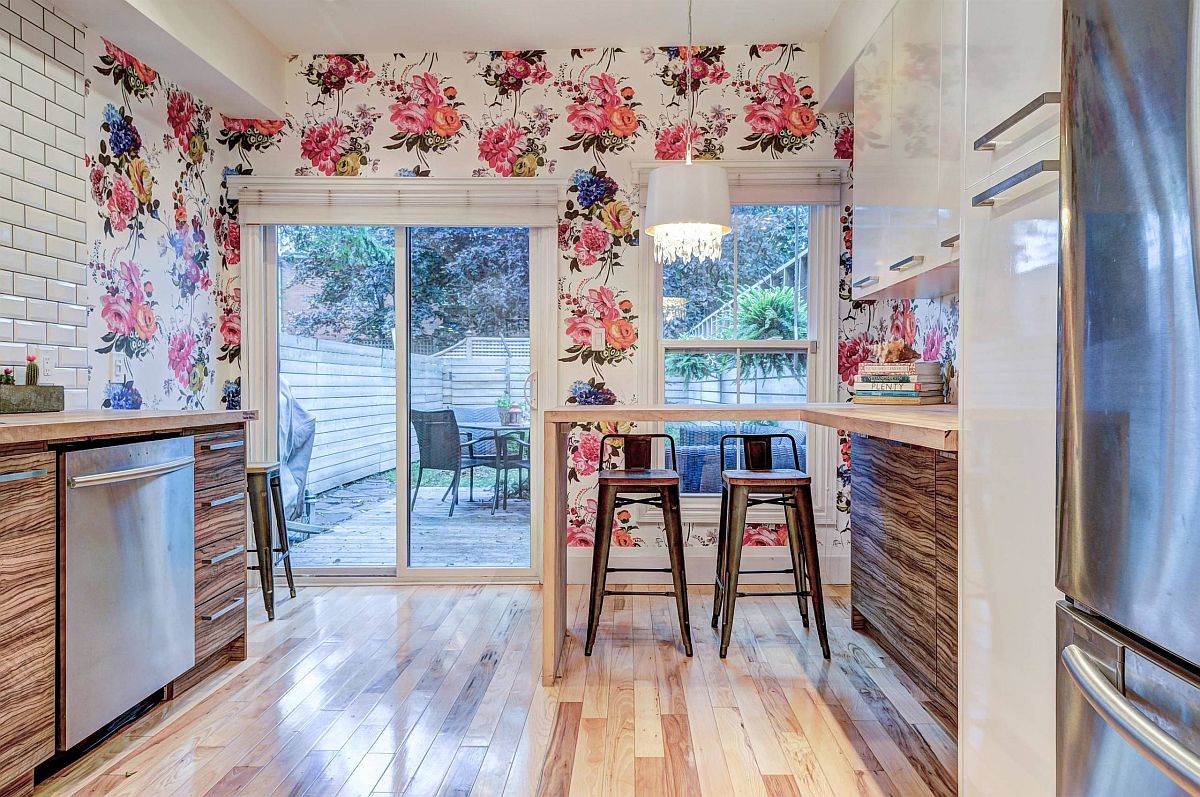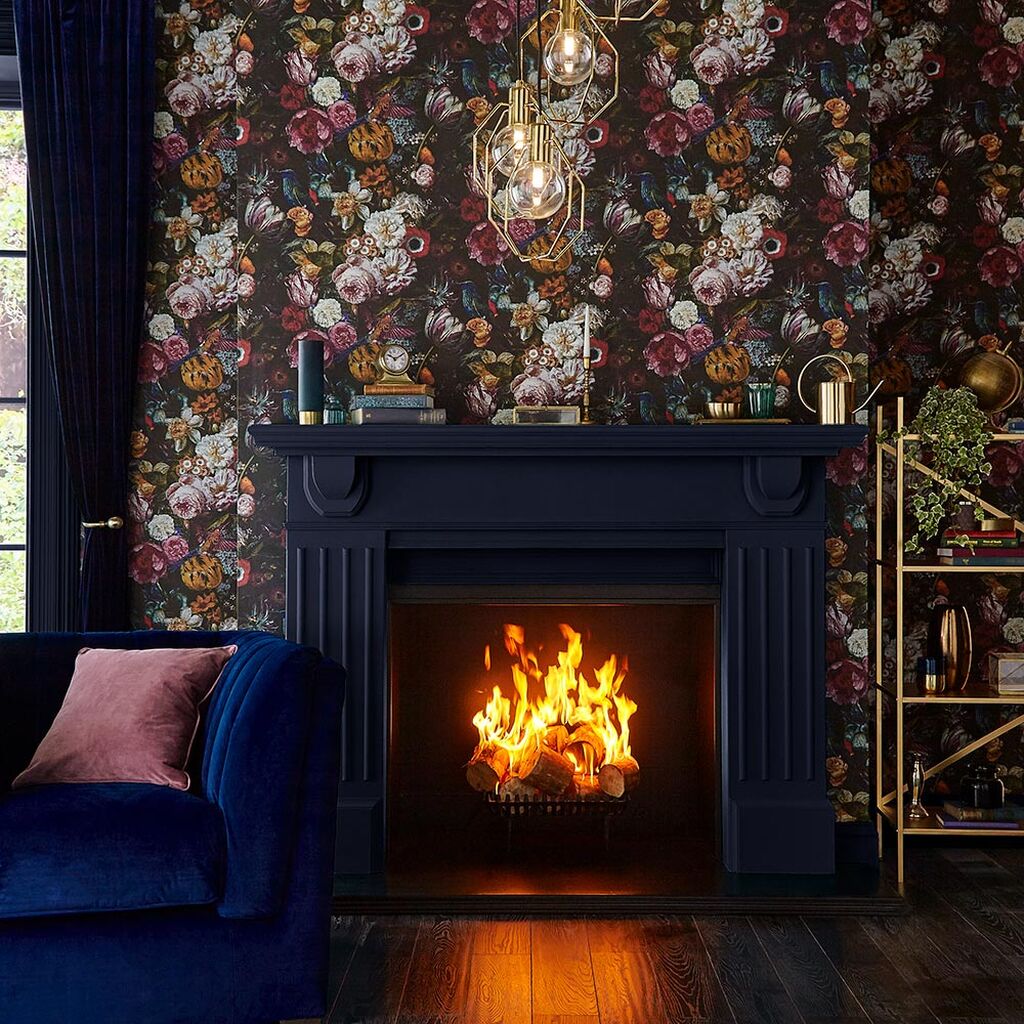 An Overload of Greenery
If you love eco-friendly design, then 2020 is the perfect time to try out that 'overloaded green' look in the kitchen, Whether your kitchen style is eclectic, modern, shabby chic or Scandinavian, filling it up with indoor plants, herbs and succulents hanging from the ceiling is a great way to give it a sense of freshness and uniqueness. It also promotes a healthier lifestyle and brings greenery to urban spaces that feel sterile and impersonal. There are no strict decorating guidelines in here – just go with the flow and embrace nature this spring.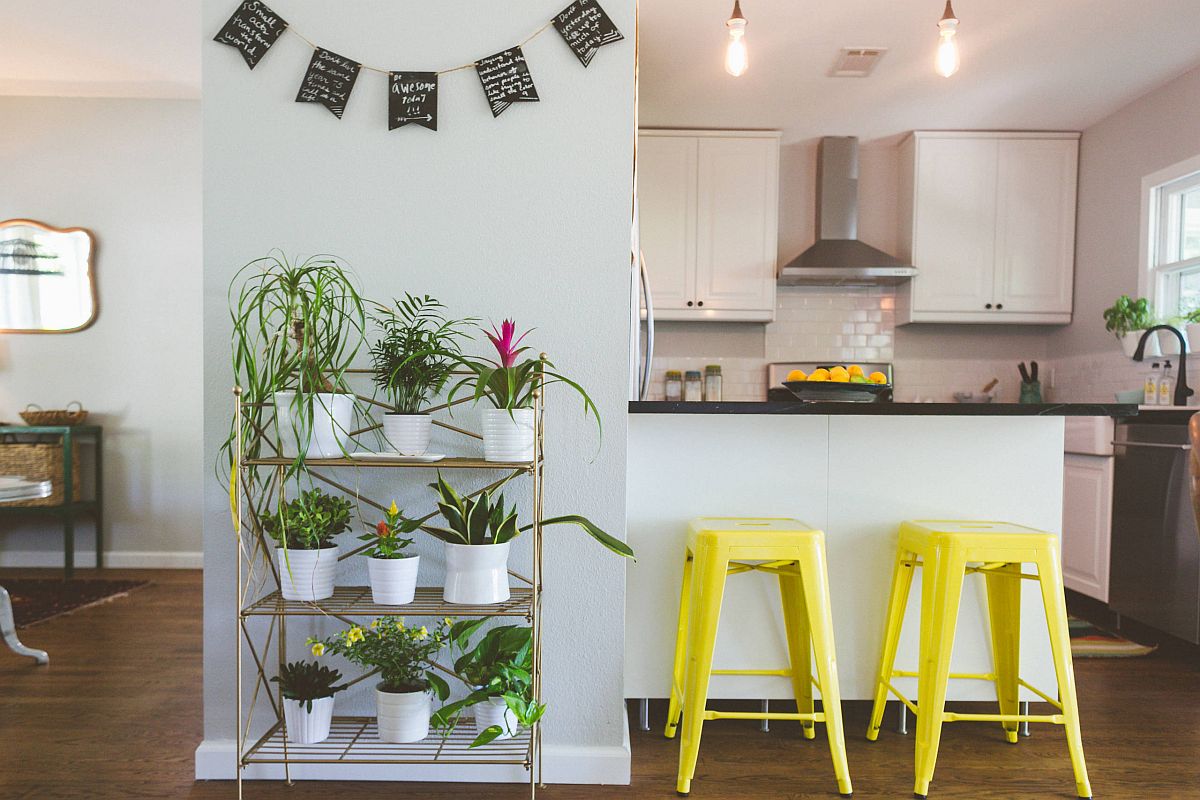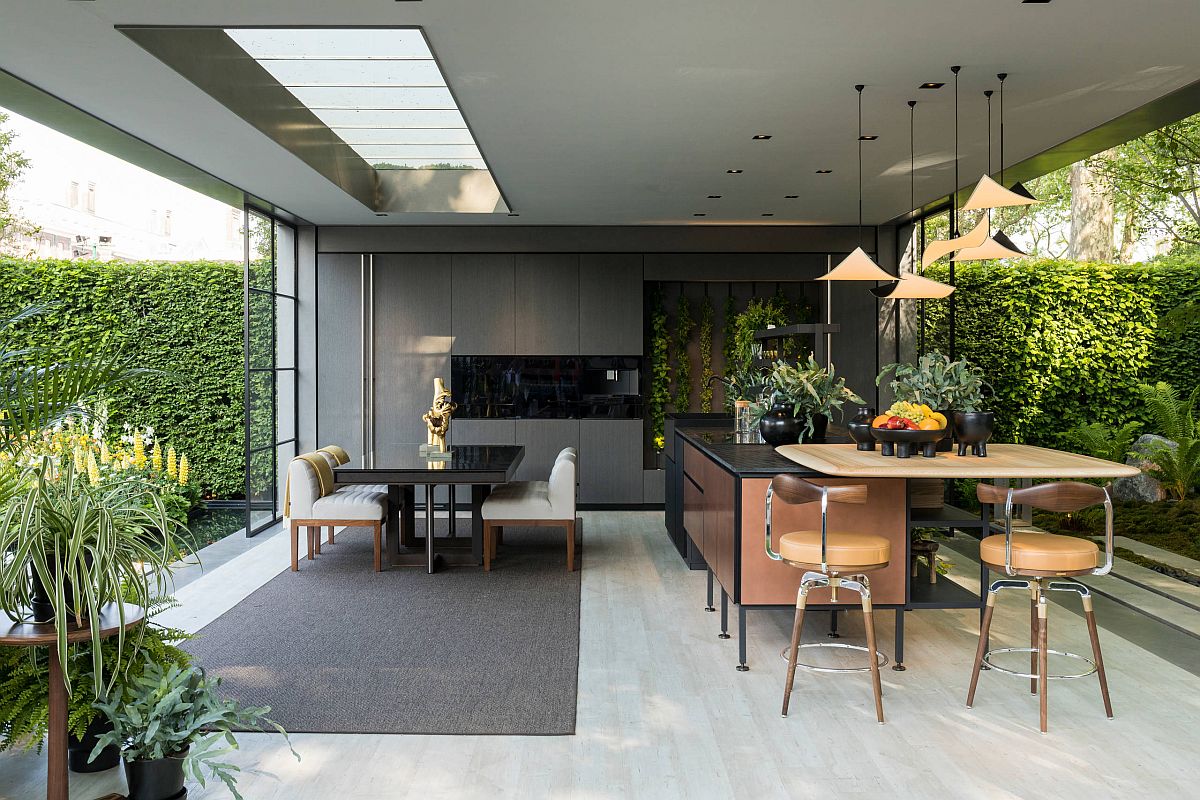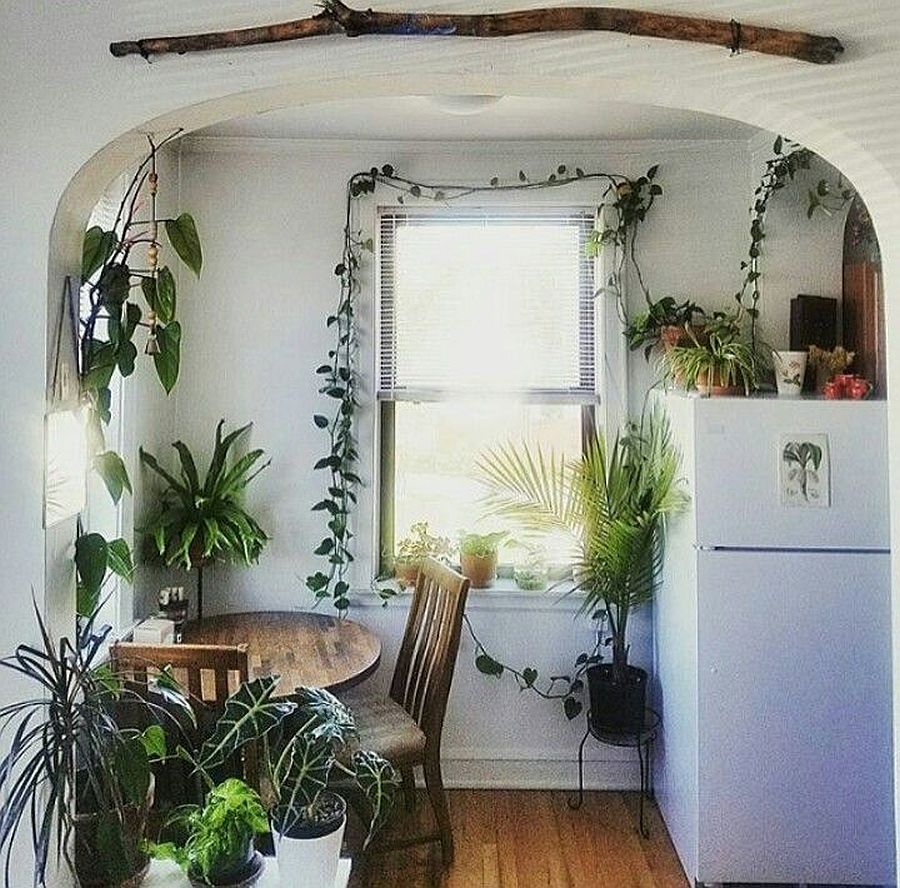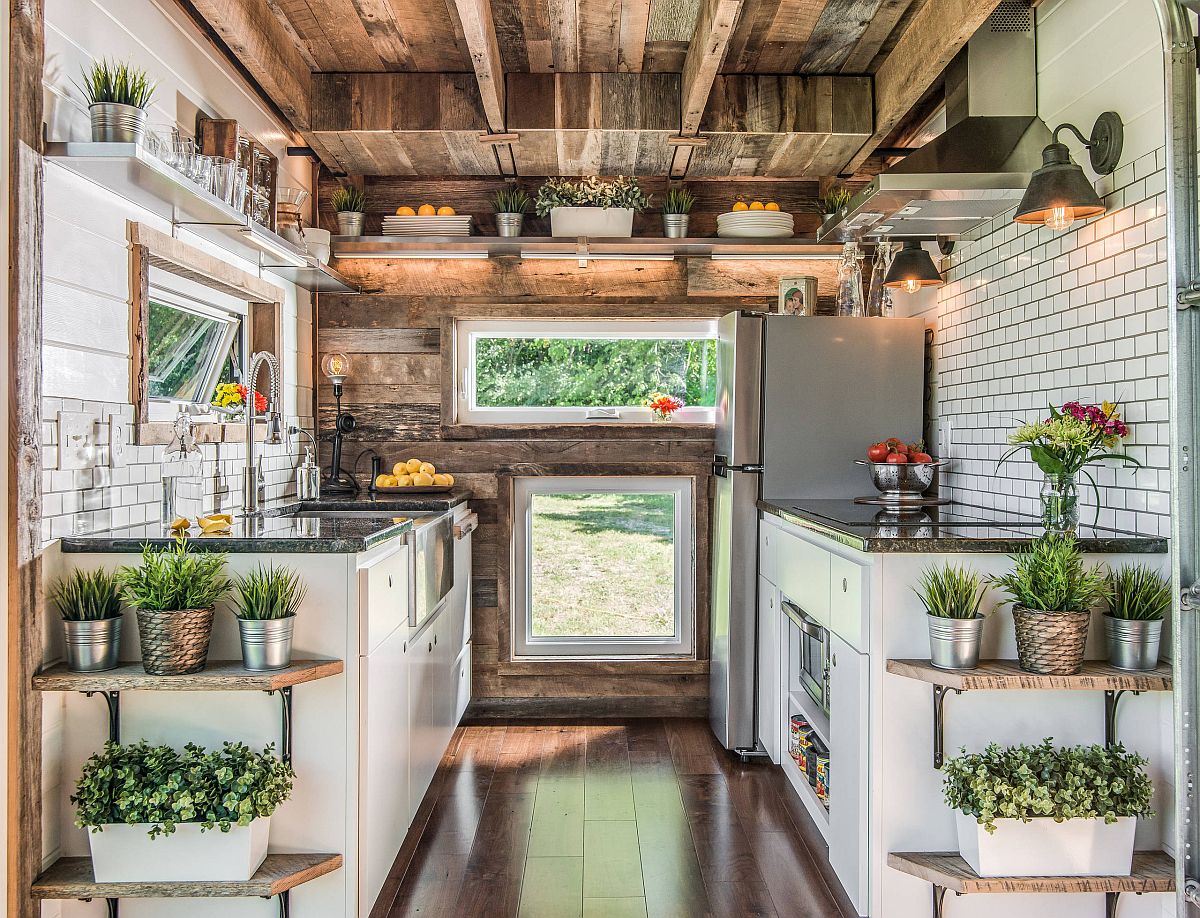 Coffee Stations
The coffee station has been a forgotten feature in many kitchens over the last decade or two. Now is the time to bring back this refreshing little corner in the kitchen and give it an identity of its own. The smart coffee station has become a whole lot sleeker and more tech-savvy in the last few years and this means you do not really need too much space to house it. It makes your mornings a lot more organized and with a simple series of wall-mounted shelves, you can even display all those cups, mugs and other kitchenware with ease right above the coffee station.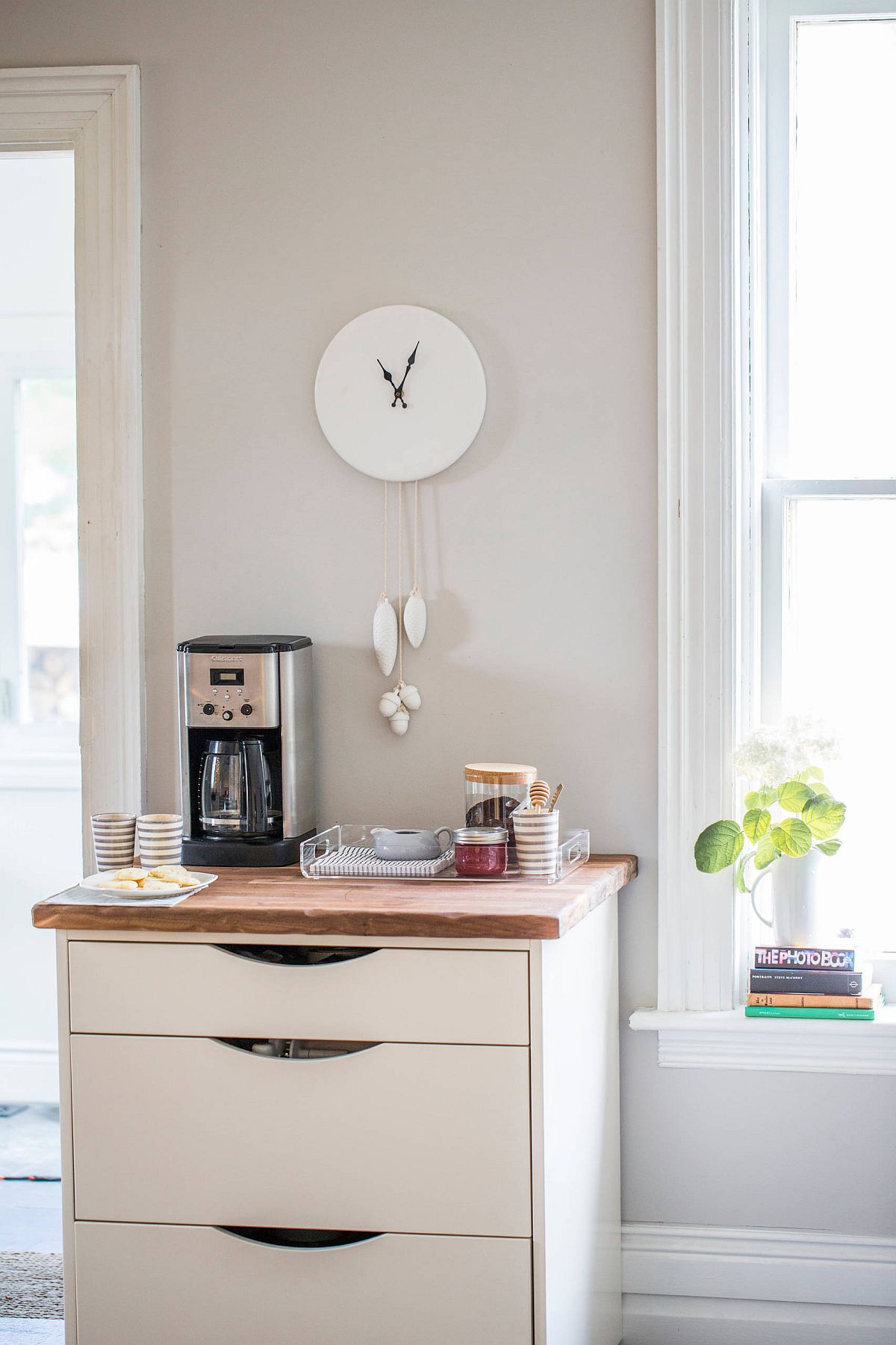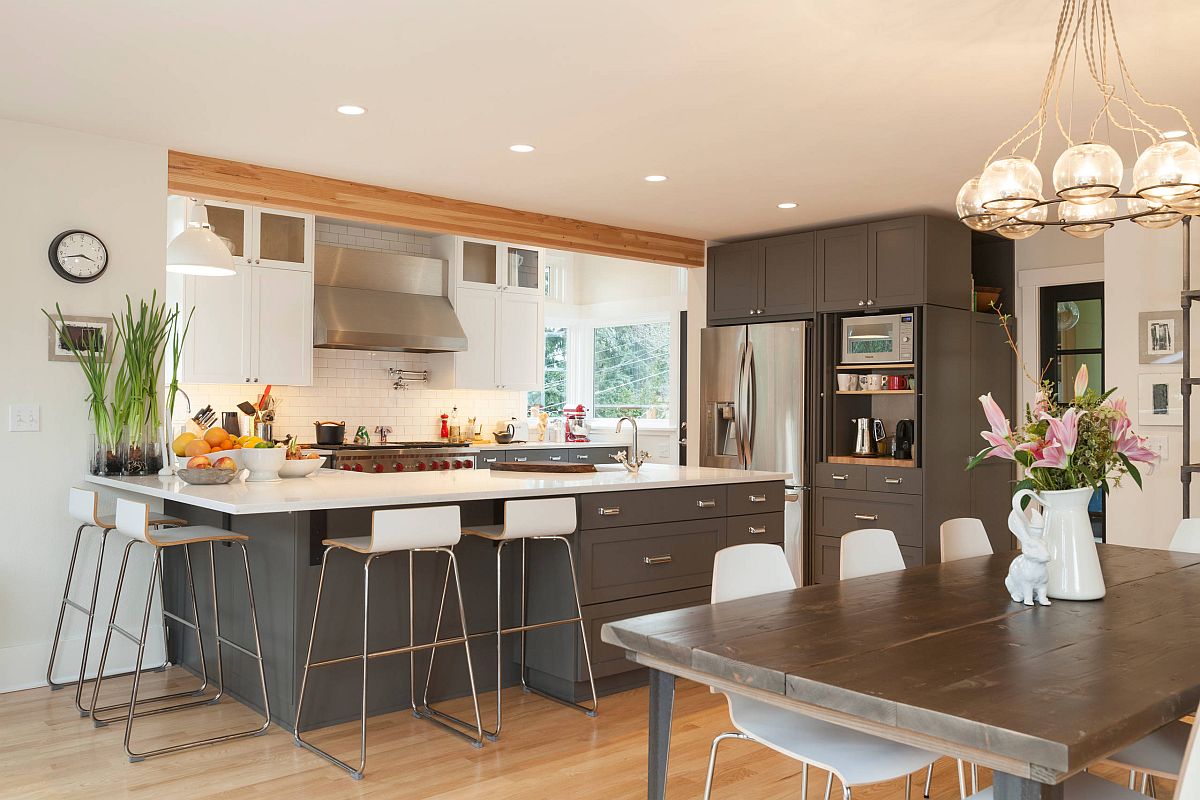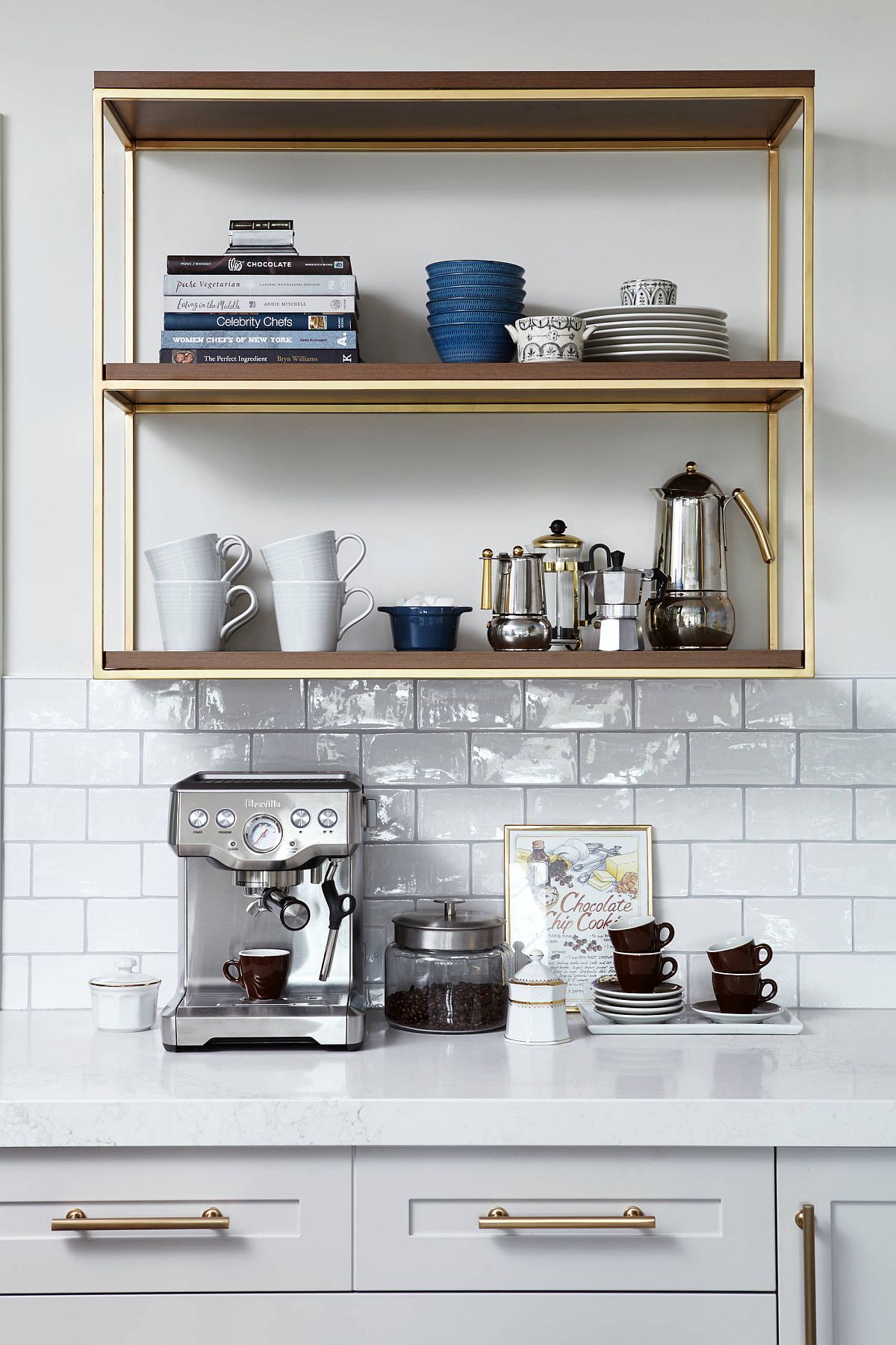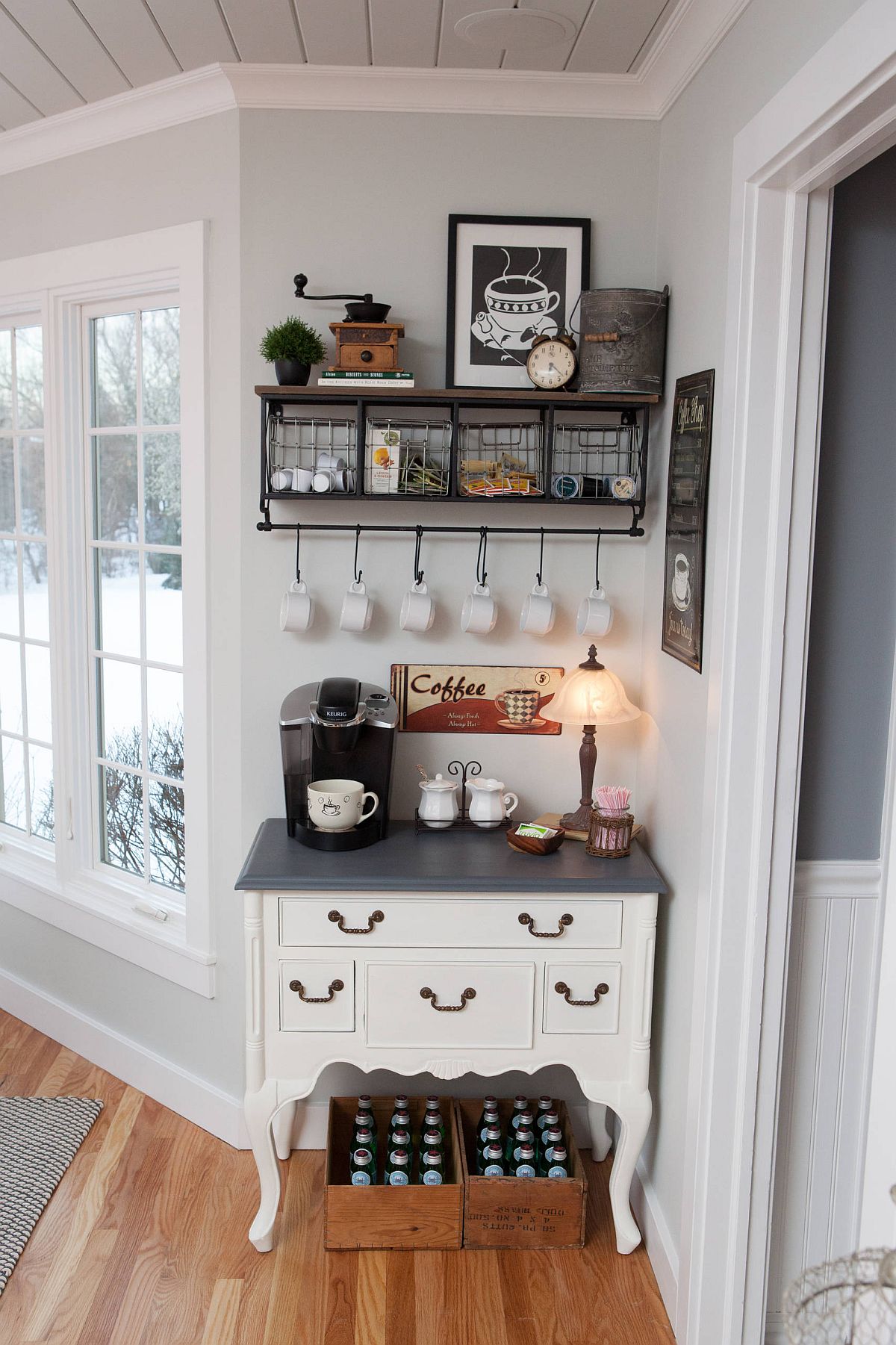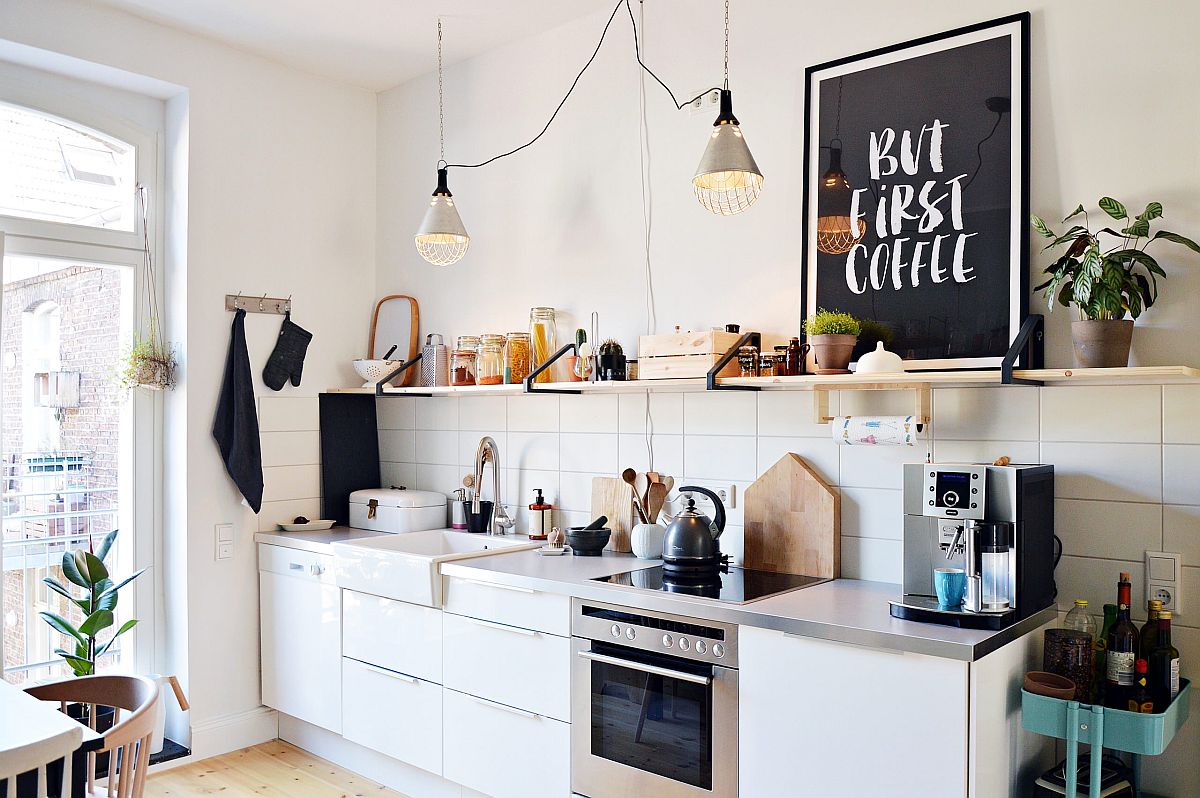 Concrete Makes a Comeback
Concrete as a material in the kitchen has been largely underrated and under-utilized because it is not always easy on the eyes. But this year sees concrete find space in the kitchen in many different forms – from the spacious kitchen island to the concrete floor and even shelves and cabinets that embrace the material. It adds a modern industrial vibe to the kitchen and offers durable surfaces that stand the test of time. If you are planning a kitchen makeover this spring, leave some space for concrete!