There are many top design and decorating trends that are making big waves at the start of 2022. For most homeowners, the idea of a kitchen makeover or smart renovation inevitably involves a change in color scheme as well. For those who are not too worried about altering the features or ergonomics of the kitchen, a simple switch of colors is all that is needed to enliven the space. And there is no better time than the arrival of the New Year to make this switch. The holiday season rush is all but gone by this point and often you are searching for ways in which you can utilize any additional free time. What better way to do this than to drape the kitchen in the trendiest colors of 2022?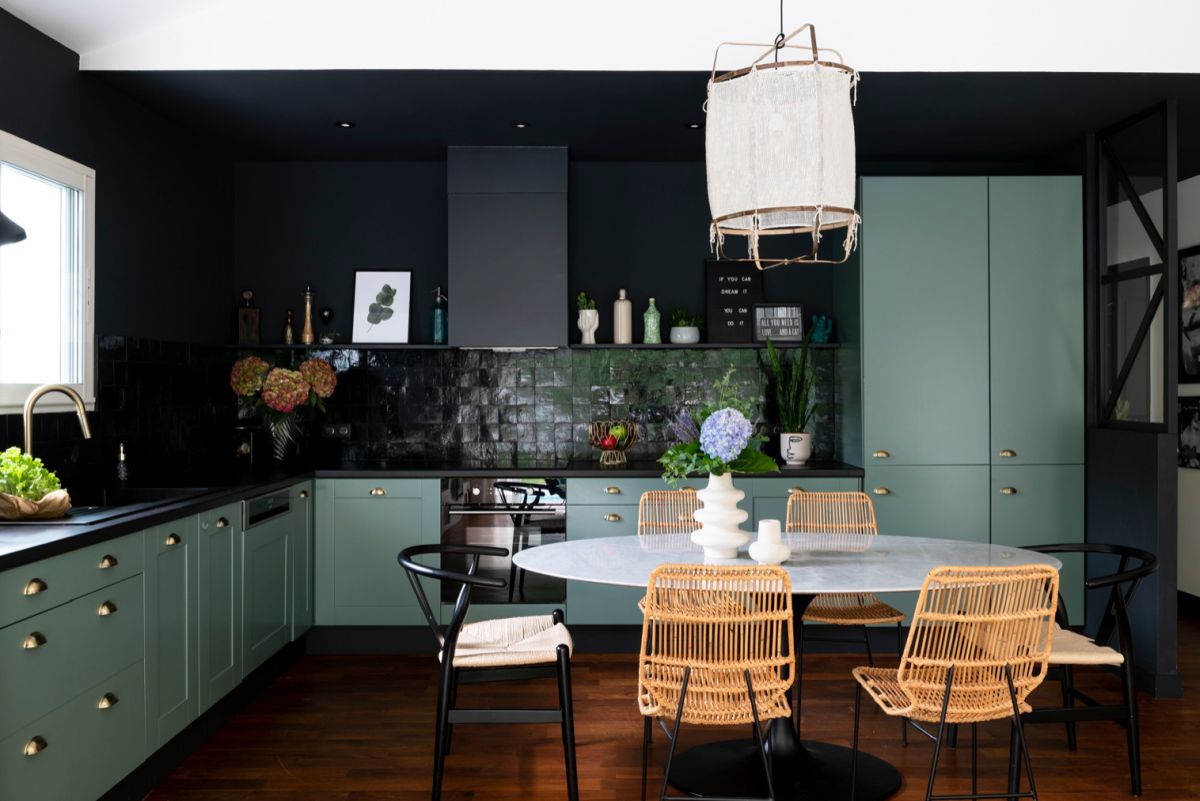 The trendiest colors for the next 12 months are those that largely borrow from the trends of the second half of 2021. It is barely a shock that they combine calming backdrops with bright hues and smart color combinations. Some will leave you surprised while others have already been touted widely as the defining colors of 2022. Whether you are looking to re-paint the kitchen cabinets or give the kitchen backdrop a fresh, new look, these are the colors you just cannot miss. Here's a look at the 5 top kitchen colors of 2022 –
Green is Definitely IN!
The color of the season, in many different shades, green is absolutely welcome in the kitchen this year. Unlike blue and yellow, green has not always been a popular color in the kitchen. It is often relegated to more traditional styles and yet, this year is going to see the brilliant use of green even in modern and contemporary spaces. Green kitchens feel elegant and dashing, with lighter tones and shades that have white, cream or grey mixed into them. From October Mist to Evergreen Fog, the choices are both trendy and endless.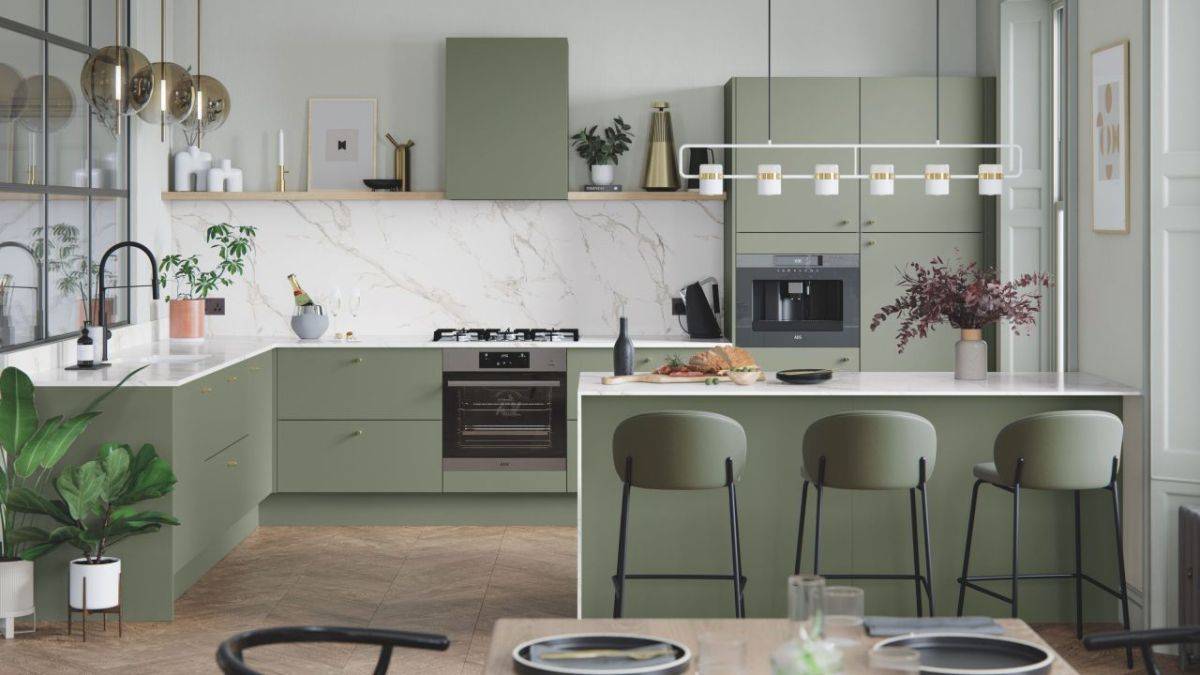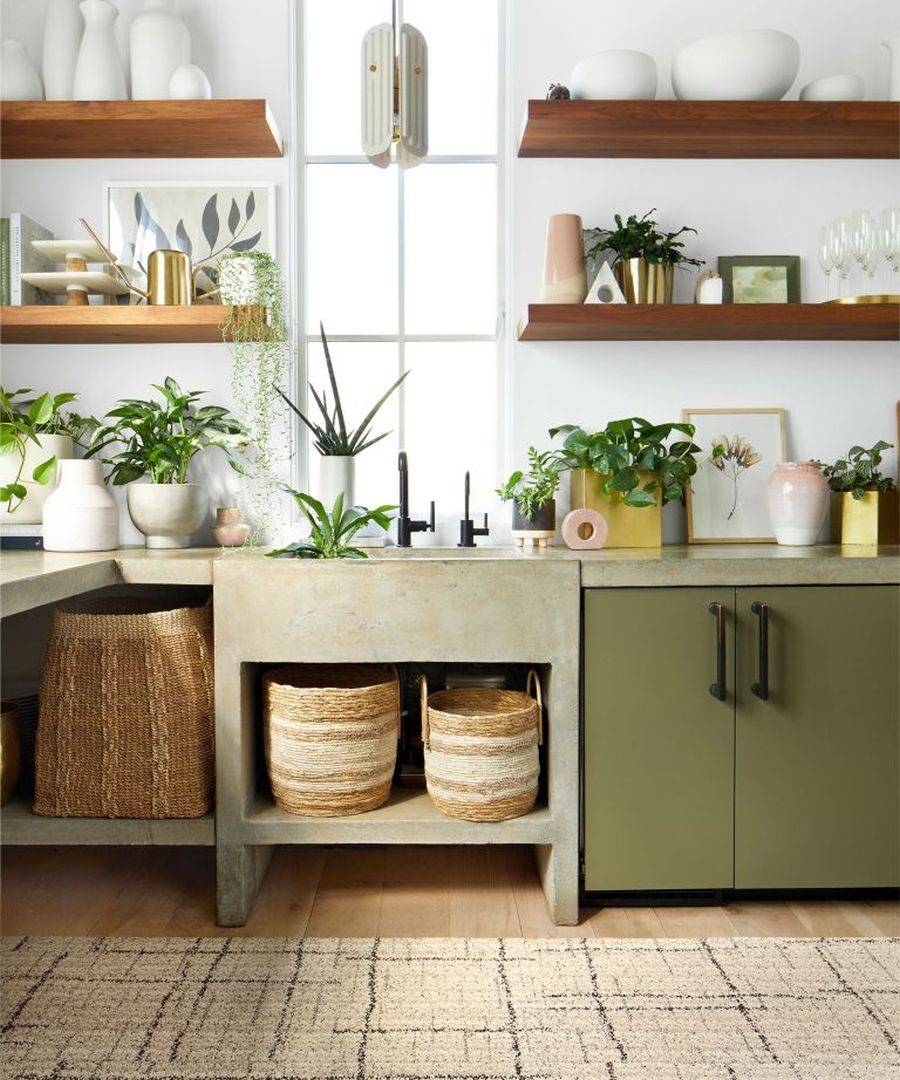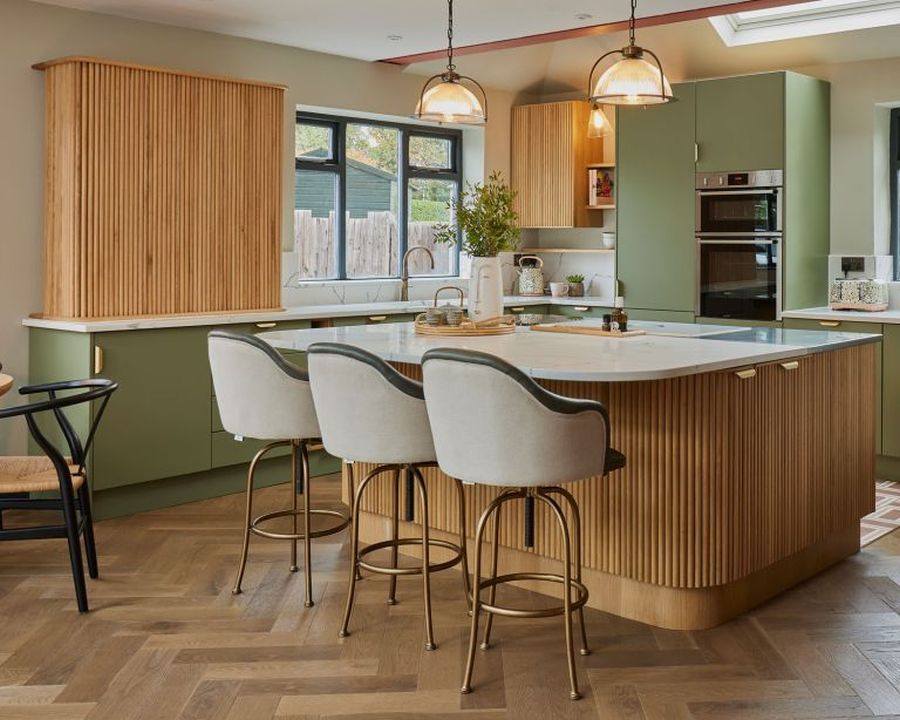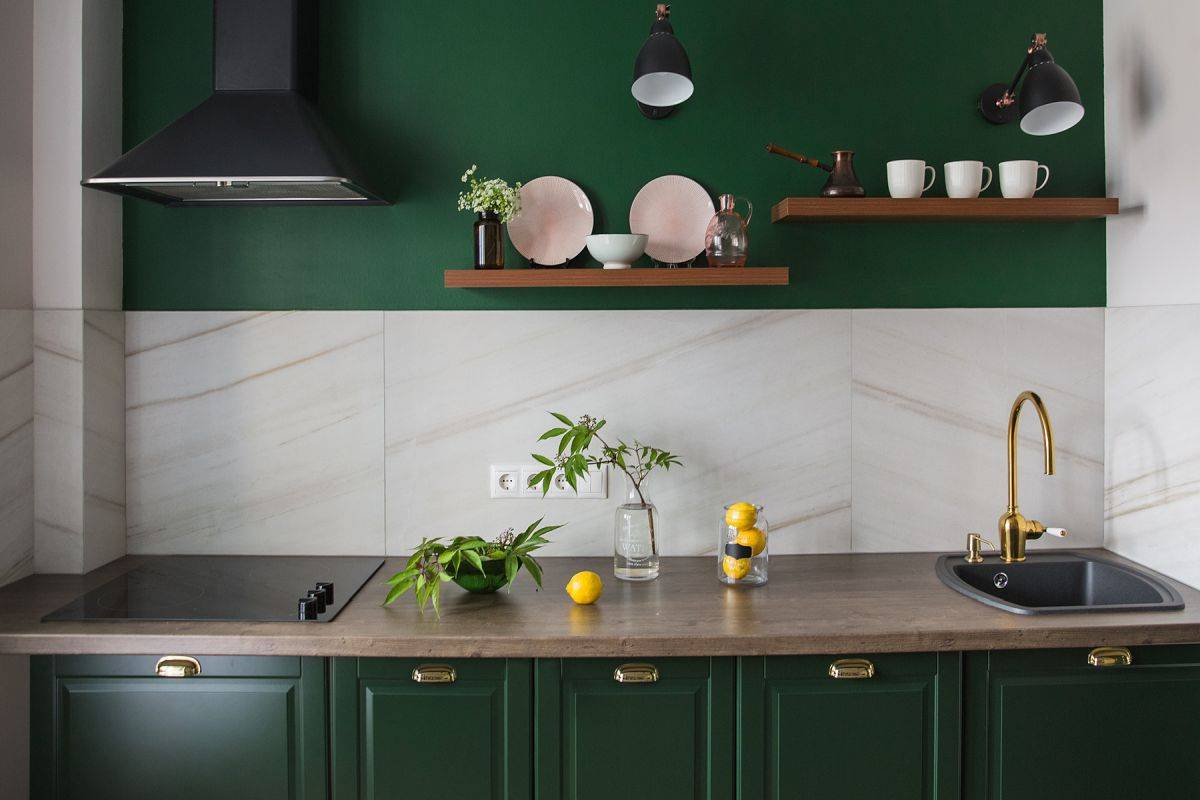 Away From White and Embracing Black
Even if you are not an avid design aficionado, you will have noticed the huge popularity of white and wood in the kitchen. In fact, the white and wood color scheme has taken over living rooms and bedrooms as well, in homes across the globe. But 2022 is bound to see a shift away from all the overload of white and in the kitchen, it will be black backdrops and black appliances that will be the most popular. If you love black, then now is the time to try it out in the kitchen!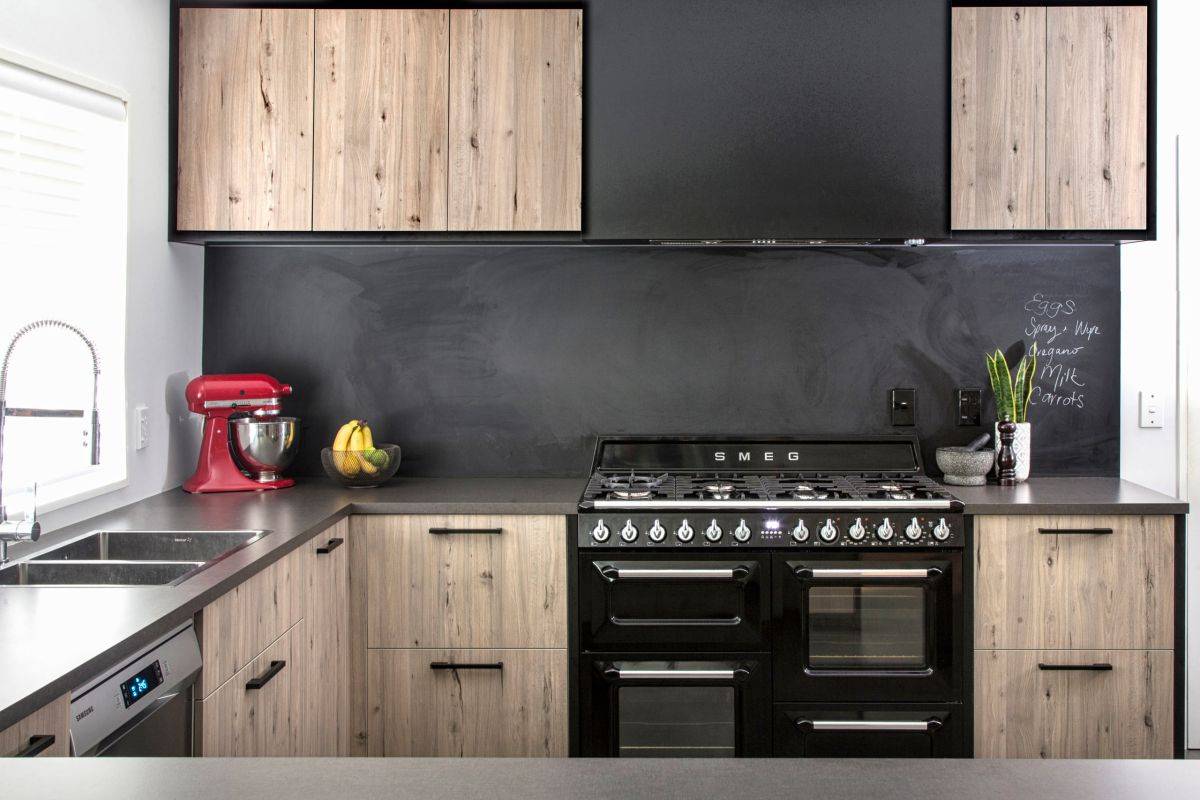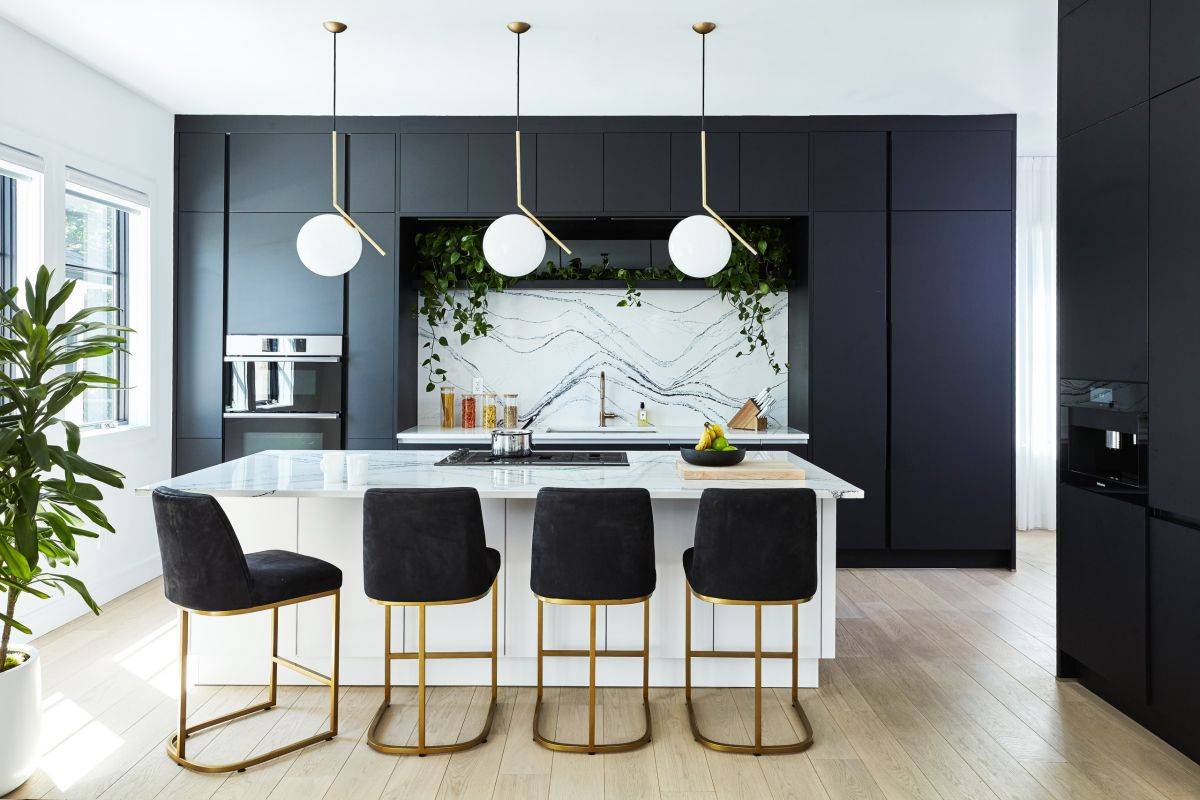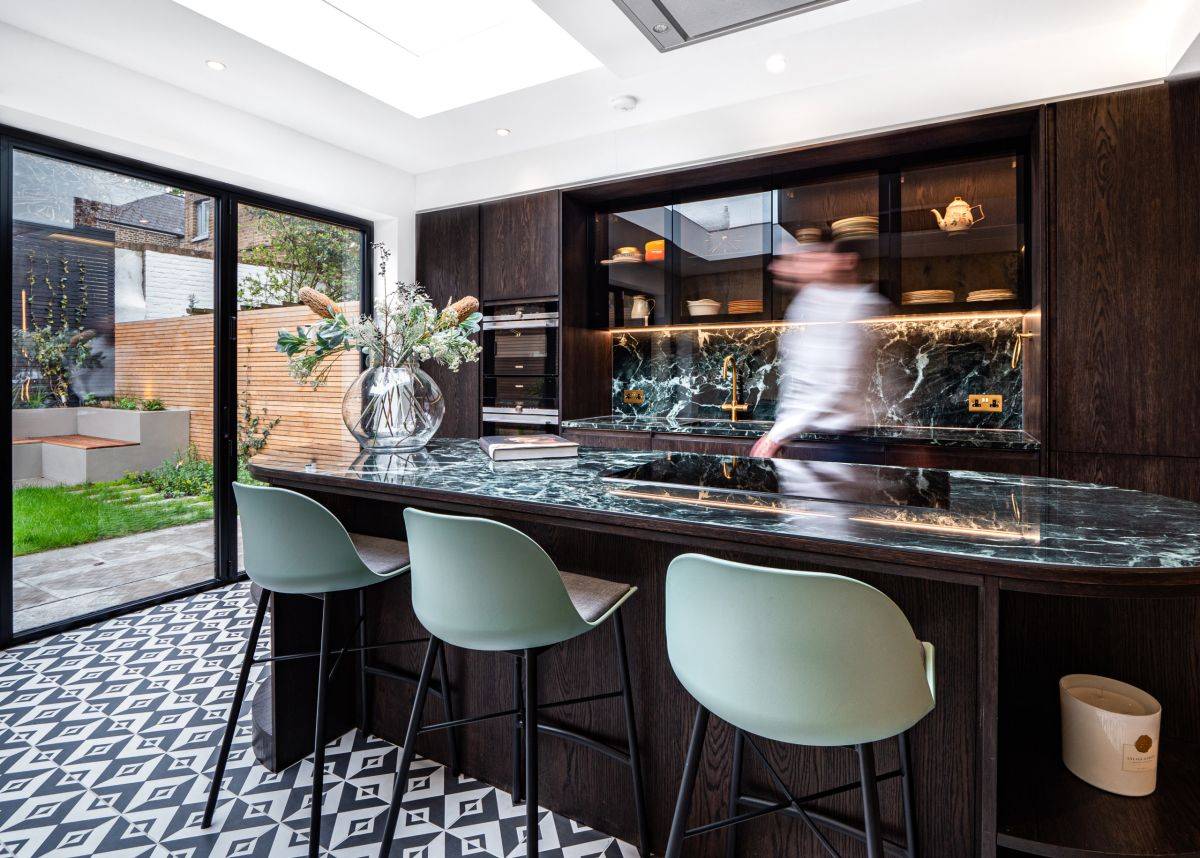 Eye-Catching Rich Blues
Yes, you are right to believe that there is nothing dramatically new about blue being a trendy color in the kitchen. But that does not mean it needs to be bumped off of the trends chart and deep, rich blues are set to make a big impact in kitchens this year as well. Instead of lighter and more muted shades of blue, try jewel-toned hues, deep blue, peacock blue, cobalt and lighter hues of velvet in the kitchen this time around. Even if you have a kitchen draped in neutral hues, a kitchen island in deep blue is bound to create plenty of visual impact while leaving the rest of the space undisturbed.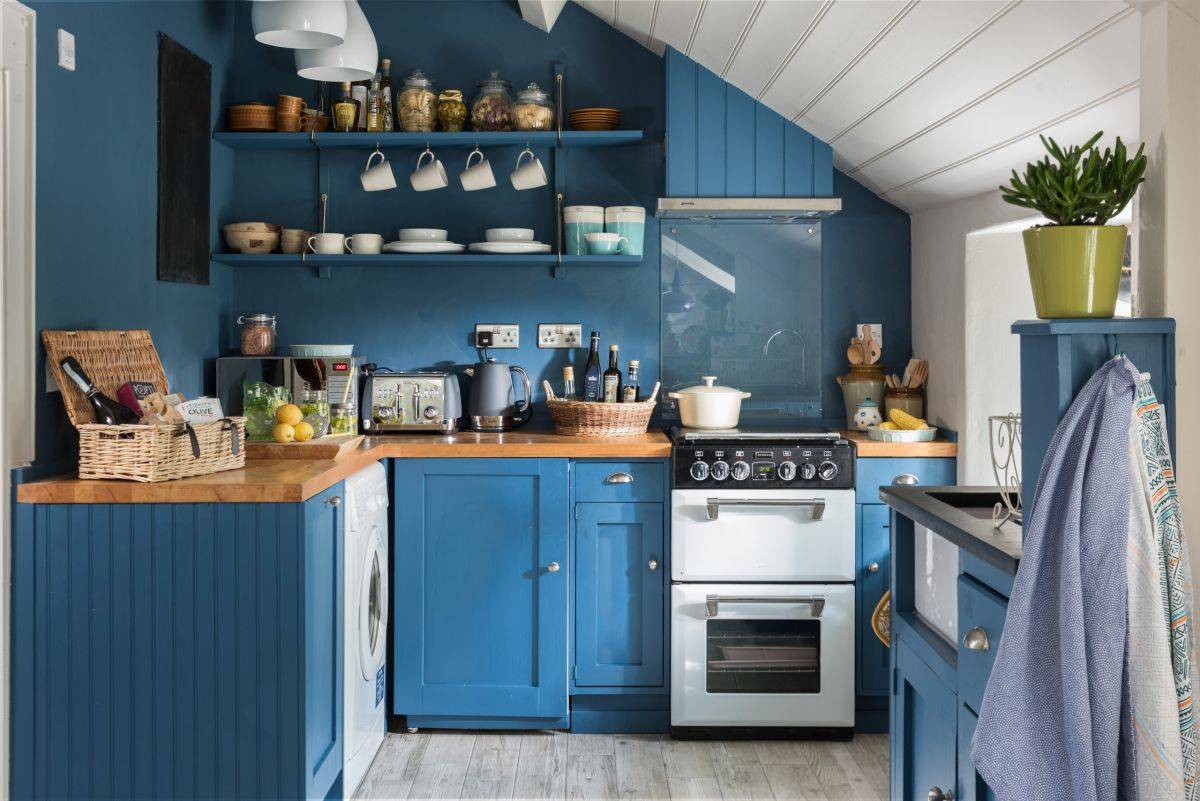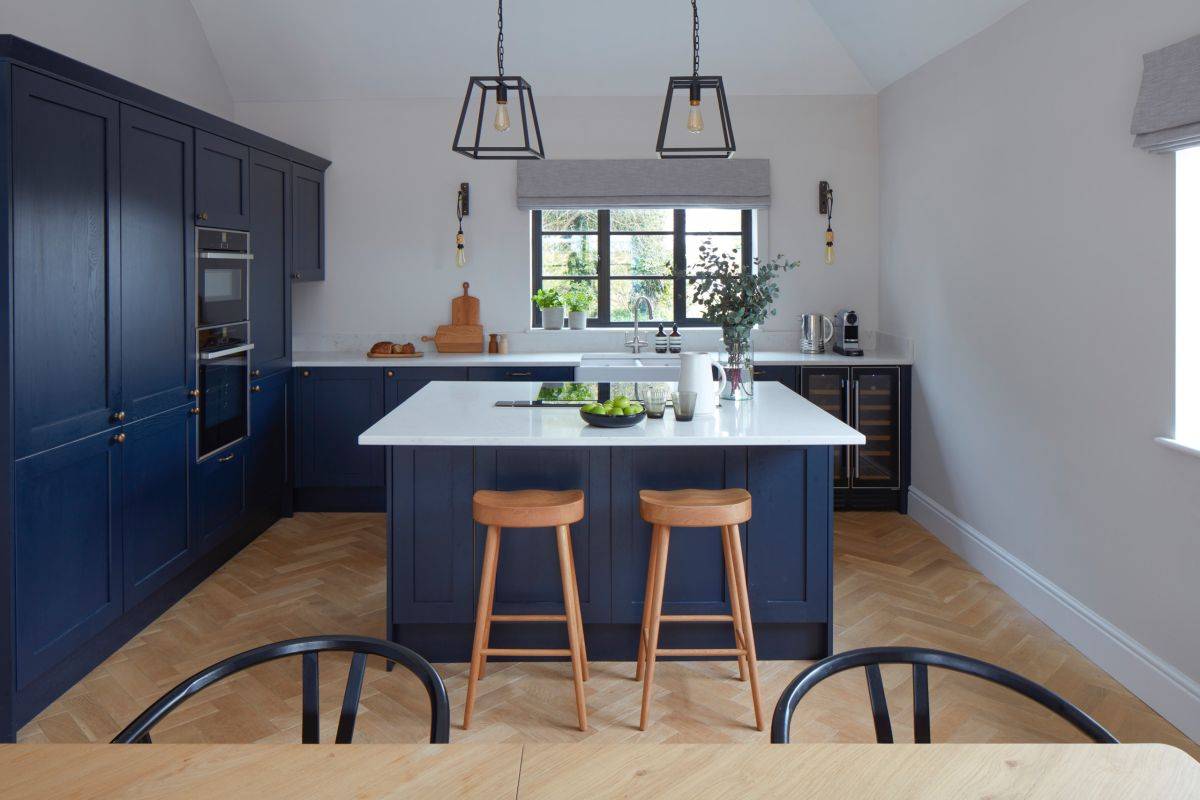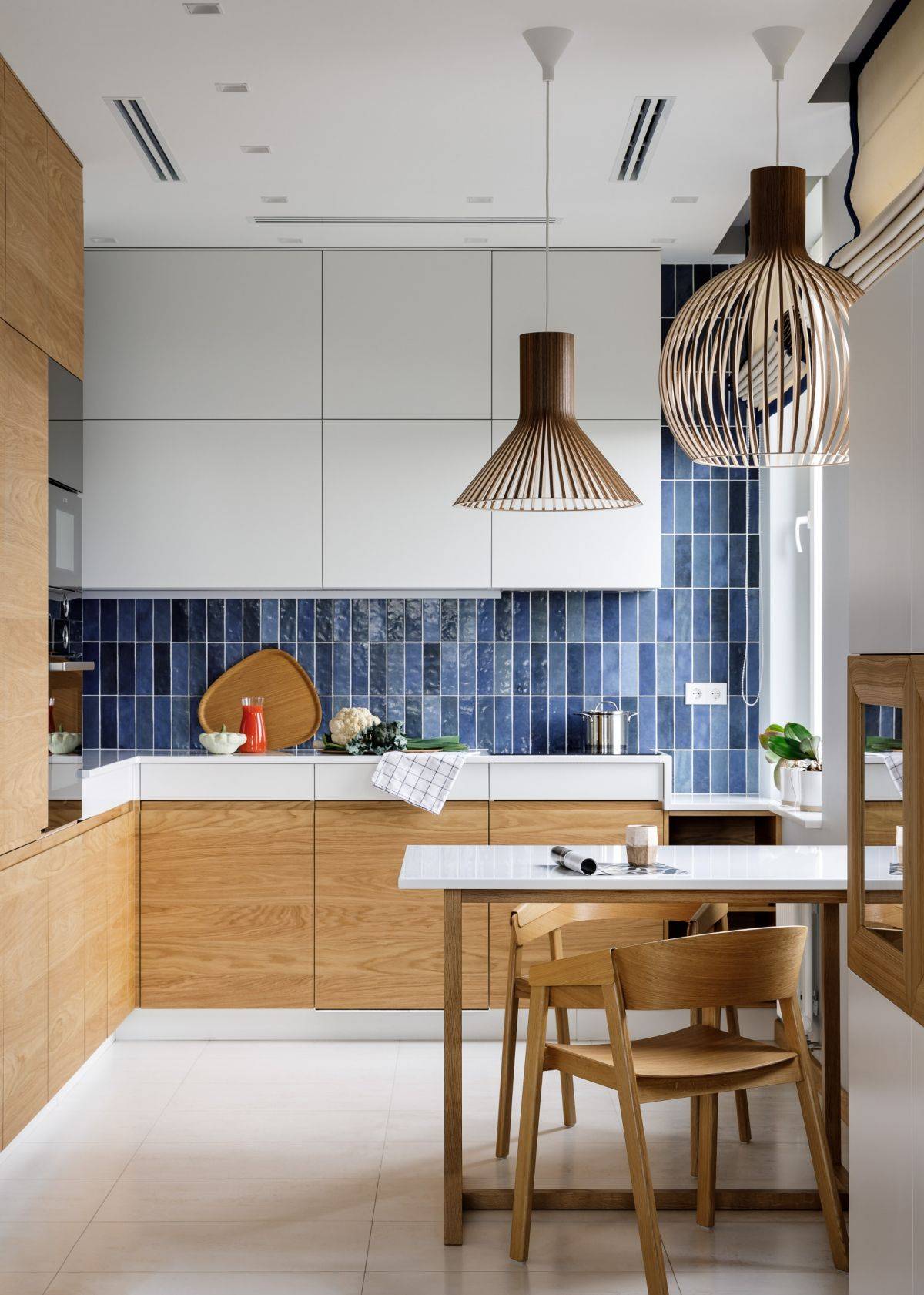 Trendy Two-Tone kitchens
This might not be a particular color, but two-tone kitchens are a good idea to embrace as you move away from your old kitchen and think about trying something new. And you need not religiously stick to just two tones in the kitchen — a third color is always welcome in here. Two-tone cabinets are also popular and adding them to the modern kitchen easily alters its ambiance.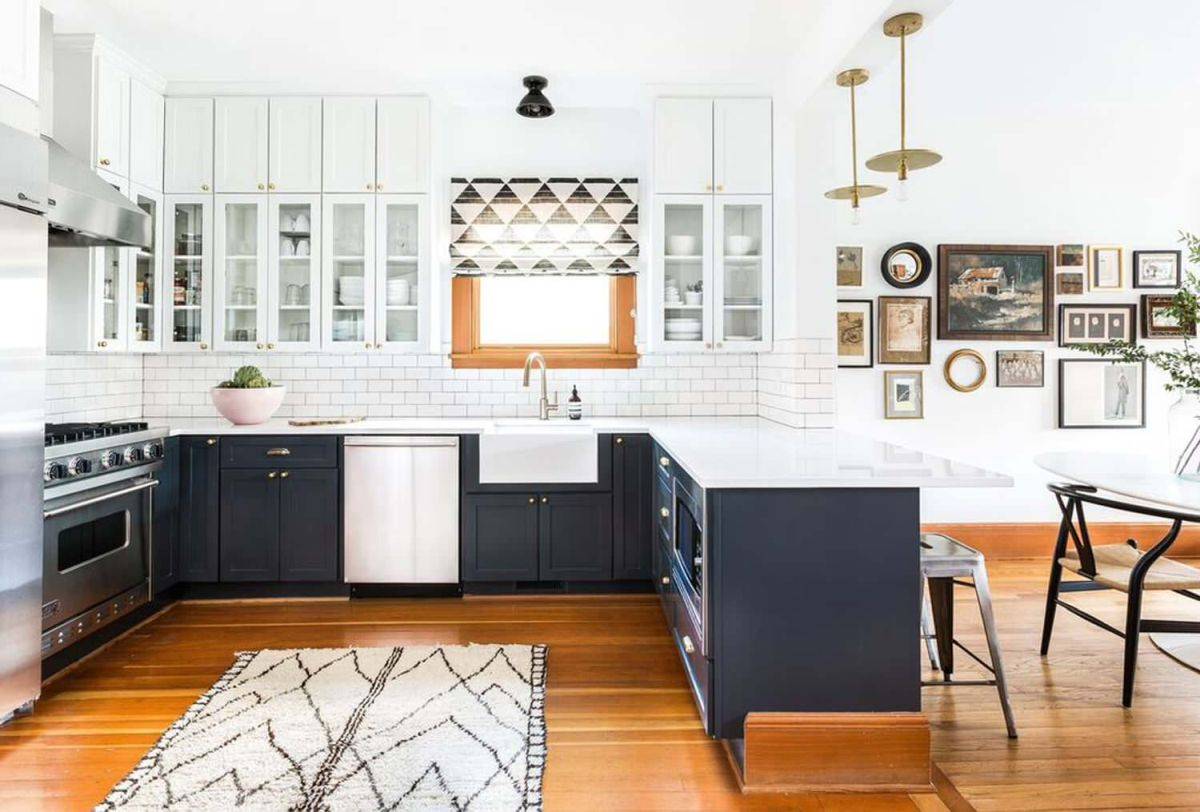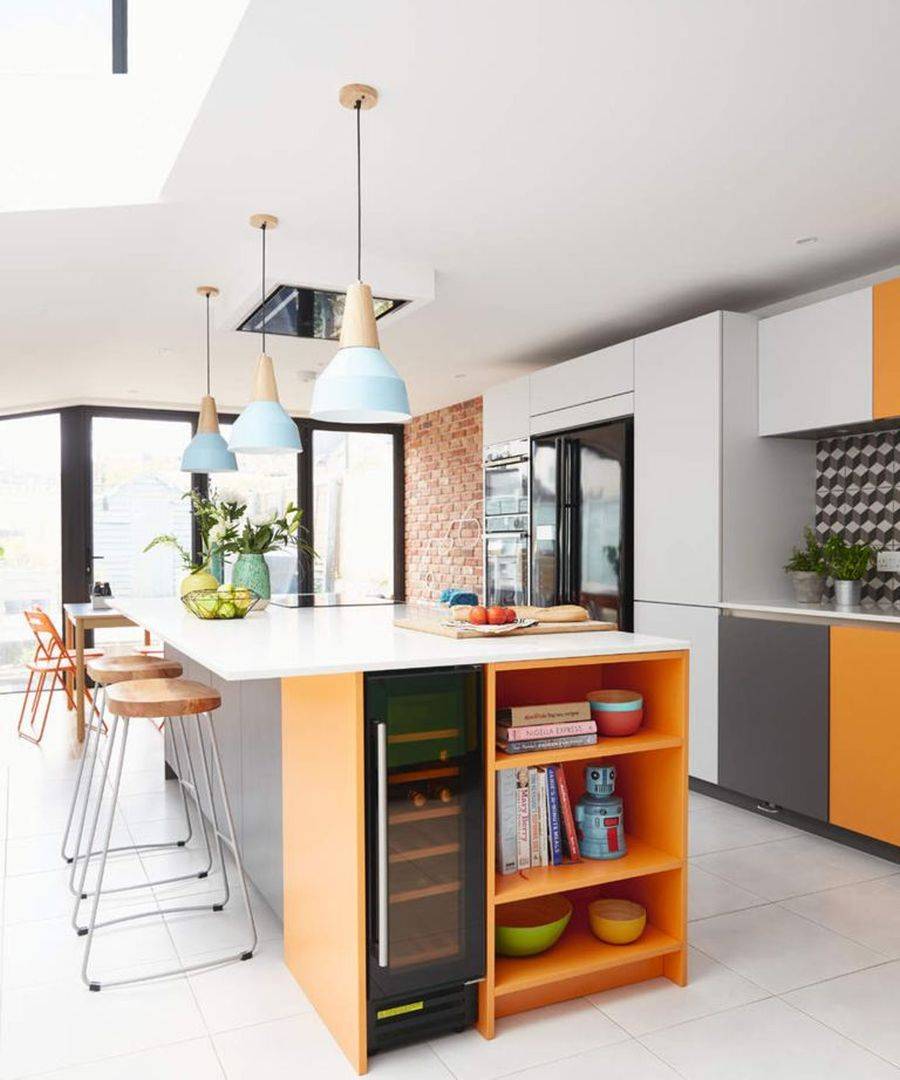 Beautiful Yellow Kitchens
Finally, there is yellow – a color that is not always hugely popular and yet makes a big difference to any kitchen that it adorns. Even a hint of yellow in a modern neutral kitchen enlivens the spaces almost instantly and the color also works well with styles like Mediterranean, traditional, or even farmhouse. Give yellow a shot in the kitchen if you are bored with the usual array of blues and greens.