Do you feel like your kitchen needs a trendy update? The new year will bring many new trends in kitchen design that shouldn't be overlooked. Bold colors that make a remarkable statement will replace today's popular neutral color schemes. Homeowners will be experimenting with colors, so cabinets will get a lively makeover in 2022.
Don't miss our trend predictions, and plan your next kitchen remodeling project with these tips!
Dark and moody
Dark colors bring elegance and sophistication to a space, but what happens when you implement them in the kitchen? The result is a cosmopolitan design with high-end vibes.
Deep and moody colors will conquer the design world, with black and jewel tones being a popular trend for 2022. This is an excellent option if you prefer refined and sophisticated look.
White countertops
White countertops will complement the trend of introducing dark cabinetry. The goal is to create a bold contrast that makes a statement. Don't forget that white countertops are a classic feature that will never go out of style. This matte charcoal cabinetry and white worktop are an excellent combination for a modern and updated kitchen.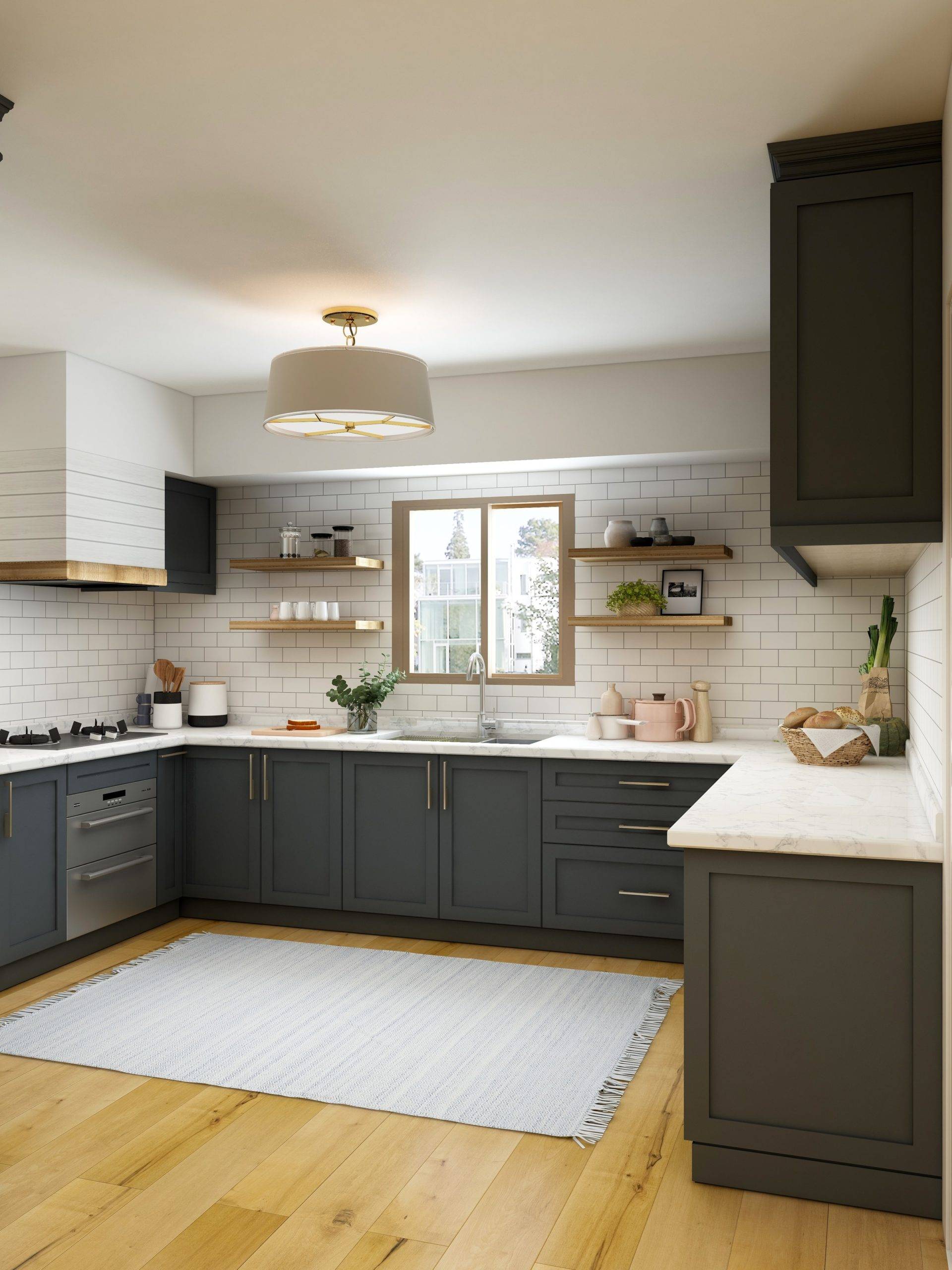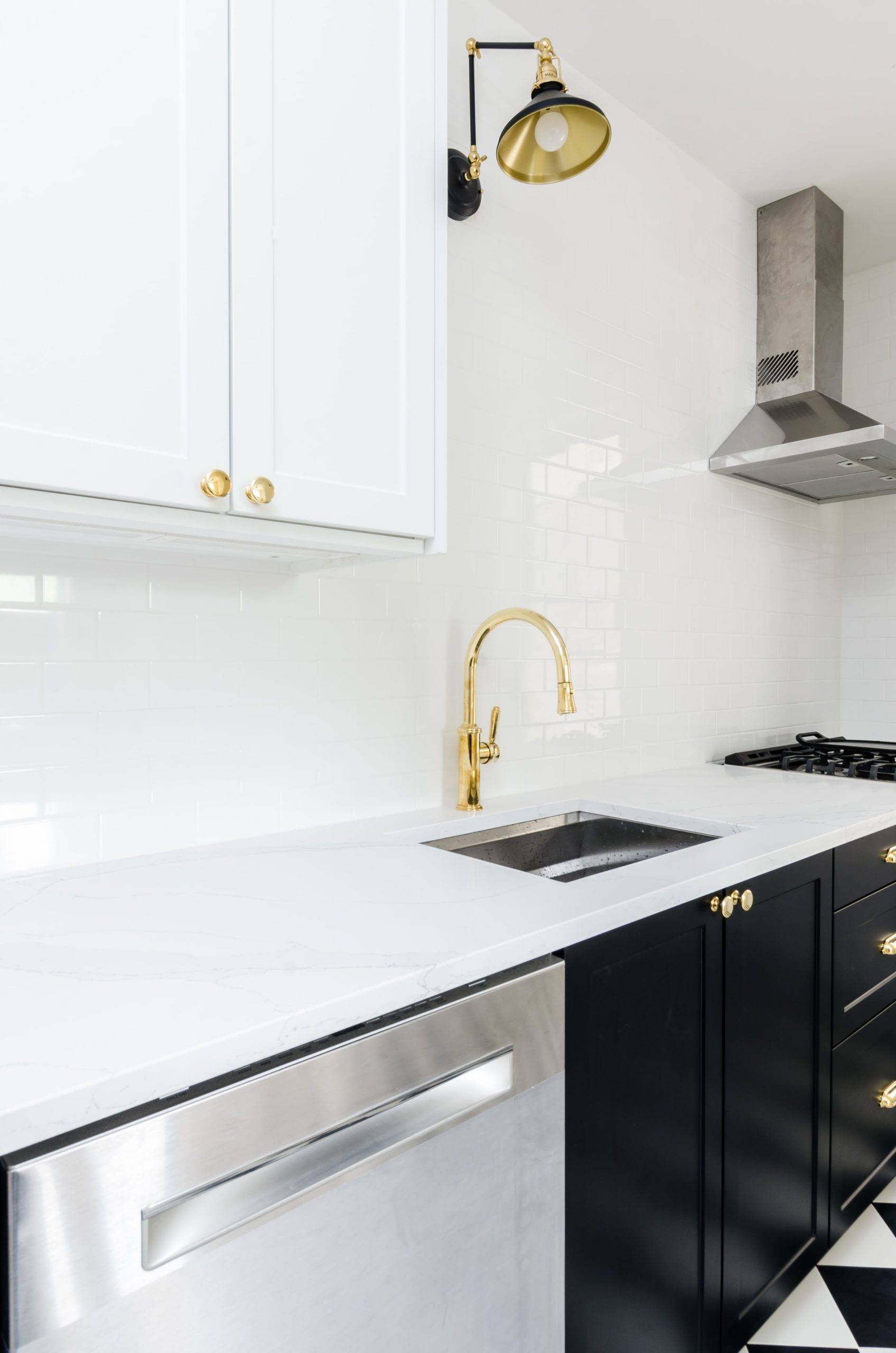 Green for a pop of color
All-white kitchens have come to the end of their era. In 2022, designers will be hesitant to use neutral tones. This color scheme will decrease in popularity, making space for fresh and bold color choices that bring more character to the room.
Green tones will be in high demand in 2022, as people prefer to bring nature into space. To follow the trend of dark colors, emerald green will be an ideal pick for those who prefer a luxurious look. Pistachio green and sage green dominate the color choices, leaving room for experimenting with colors and styles.
Open shelving, but in moderation
While open shelving adds a touch of coziness, it can quickly turn into a mess. Consequently, designers will use this modern feature in moderation. The cabinetry will be the primary storage option, while the open shelving provides space for styling your finest pieces.
Wooden cabinets
Although wooden cabinetry is timeless, its implementation will be widespread in 2022. Designers love how the distinctive texture and natural feel add a subtle dose of visual interest. The best thing is that wood fits a wide array of styles, so anyone can find the right way to implement the cozy element.
The need for cost-effective remodeling impacts this trend, resulting in alternative strategies. Homeowners are aware that updating their kitchen requires a flexible budget, so they prefer the DIY approach. Stained and painted cabinets are a cost-effective option for updating the kitchen while saving money.