Summer is in full swing, but the design world is always ahead of schedule! That's why it's time to look ahead to fall. Some retailers have already released official pre-fall collections, while others have welcomed a new wave of items for the second half of summer. By checking out the latest offerings, we're treated to a fall style forecast, complete with a set of top trends that are emerging as frontrunners for the months to come. One compelling look that's emerging involves equal parts earthy and luxe, with a big dose of rich hues! Keep reading for gorgeous photos and plenty of inspiring design… [photo below from CB2]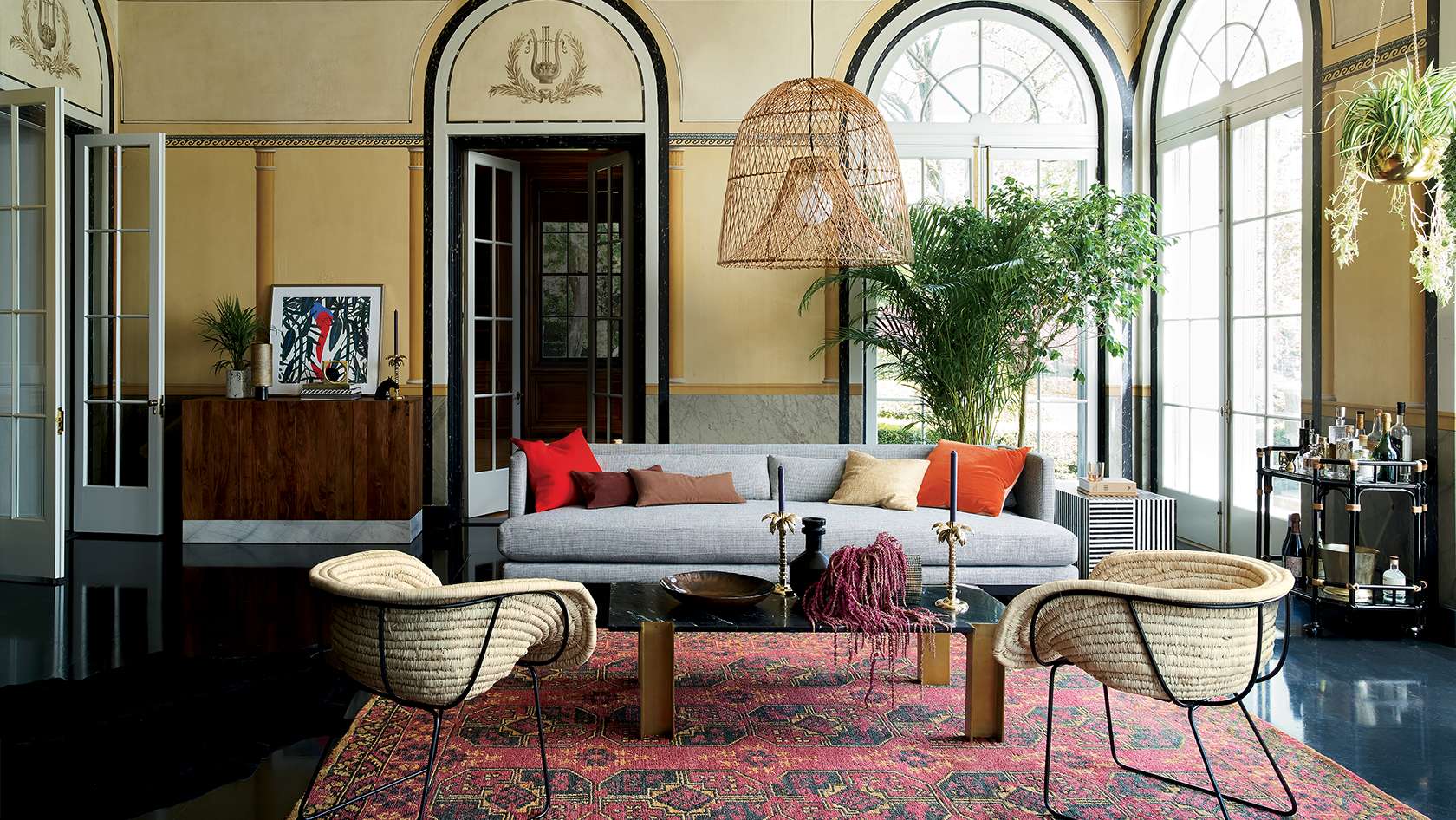 Woven Decor
It's no secret that we at Decoist are big fans of woven decor. Which means we're reveling in the summer-perfect feel of this top design trend! And it shows no signs of going away for fall. In fact, the earthy look exuded by woven decor makes it a natural fit for fall. Below we see an inviting table from H&M Home, complete with the Jacquard-patterned Tablecloth: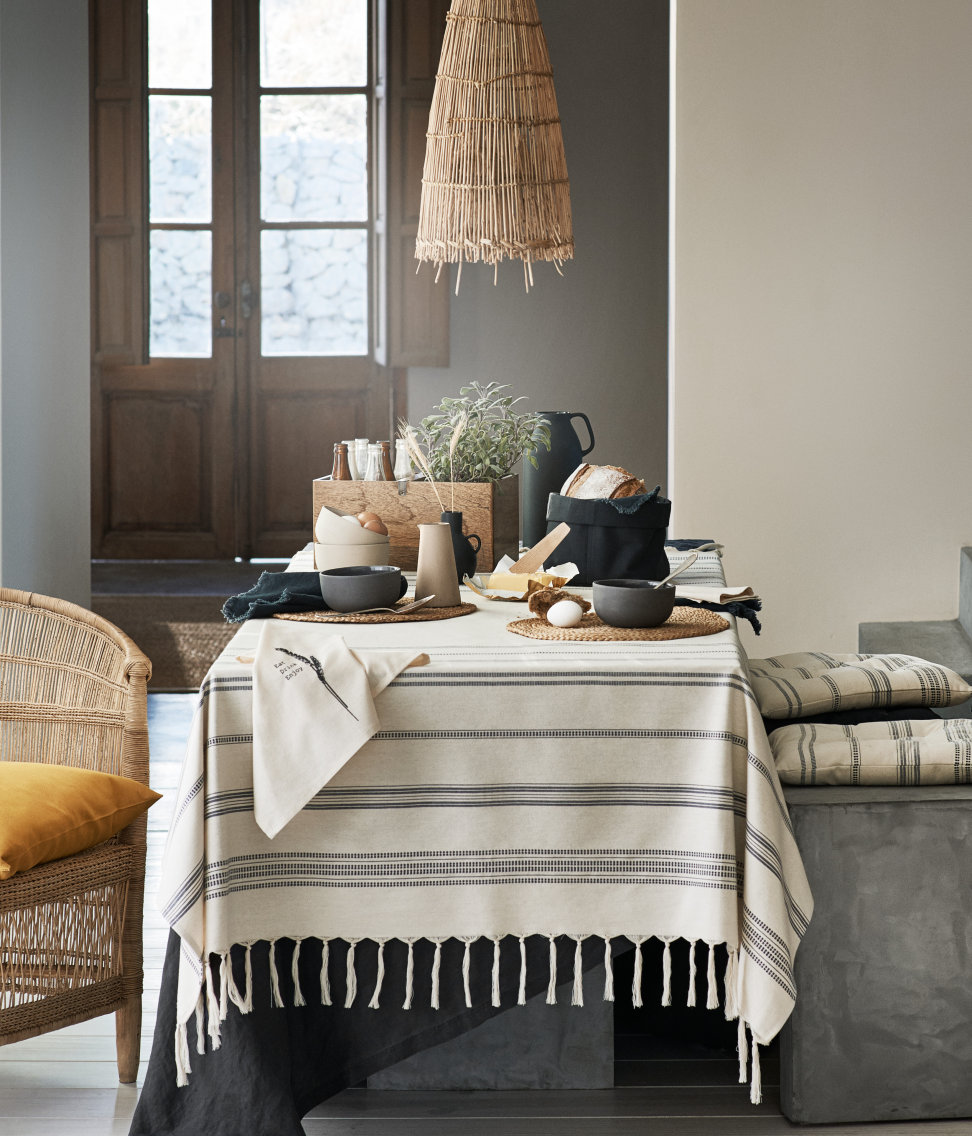 This Nassa Basket Pendant Light from CB2 was named for a vintage fishing basket that hails from southern Italy. Note the double-frame structure, modeled after the technique used to trap fish: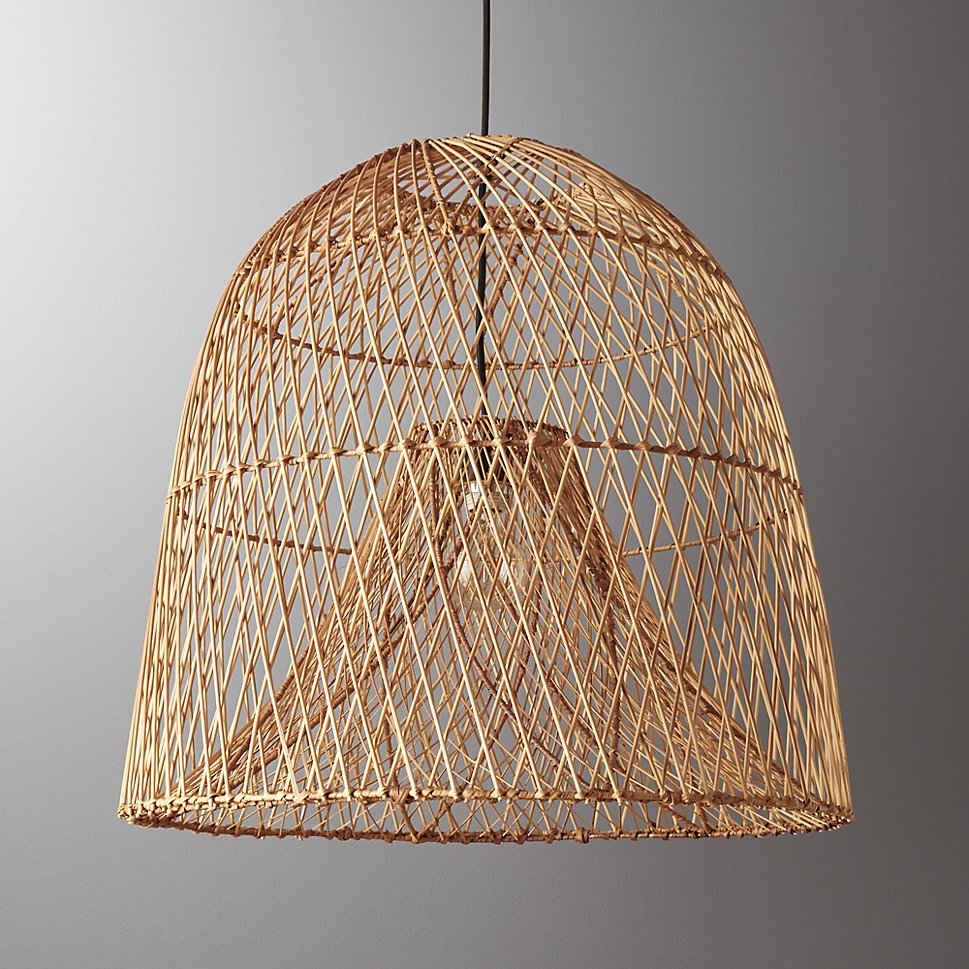 There's no doubt that this is the season for woven pendants, like this woven rattan Calabash Pendant from Anthropologie. Its unique shape is as eye-catching as its lattice pattern: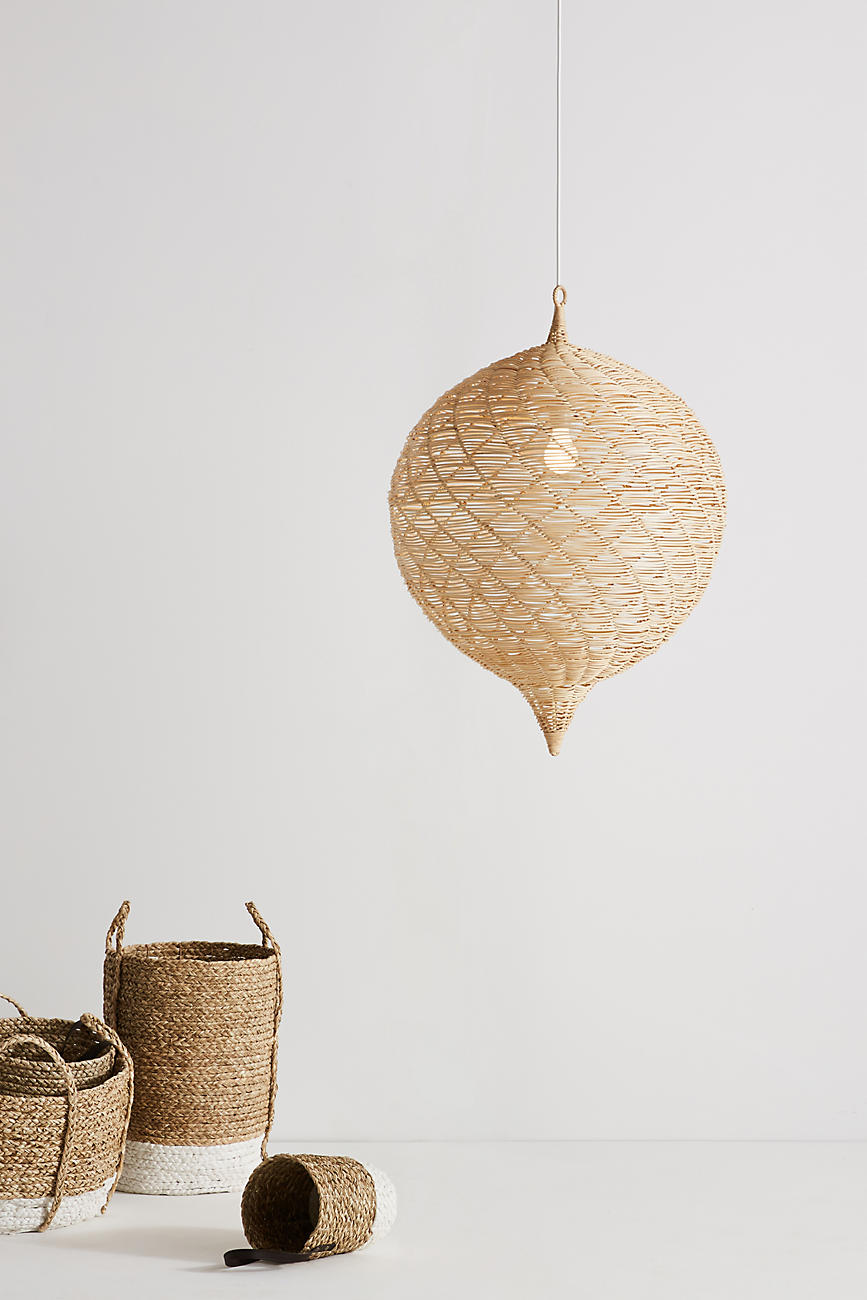 A clean-lined form meets woven flair in Anthropologie's Musa Woven Lanterns, featuring abaca string. They're perfect for summer, but they easily transition to fall, especially when combined with other woven items and interesting patterns: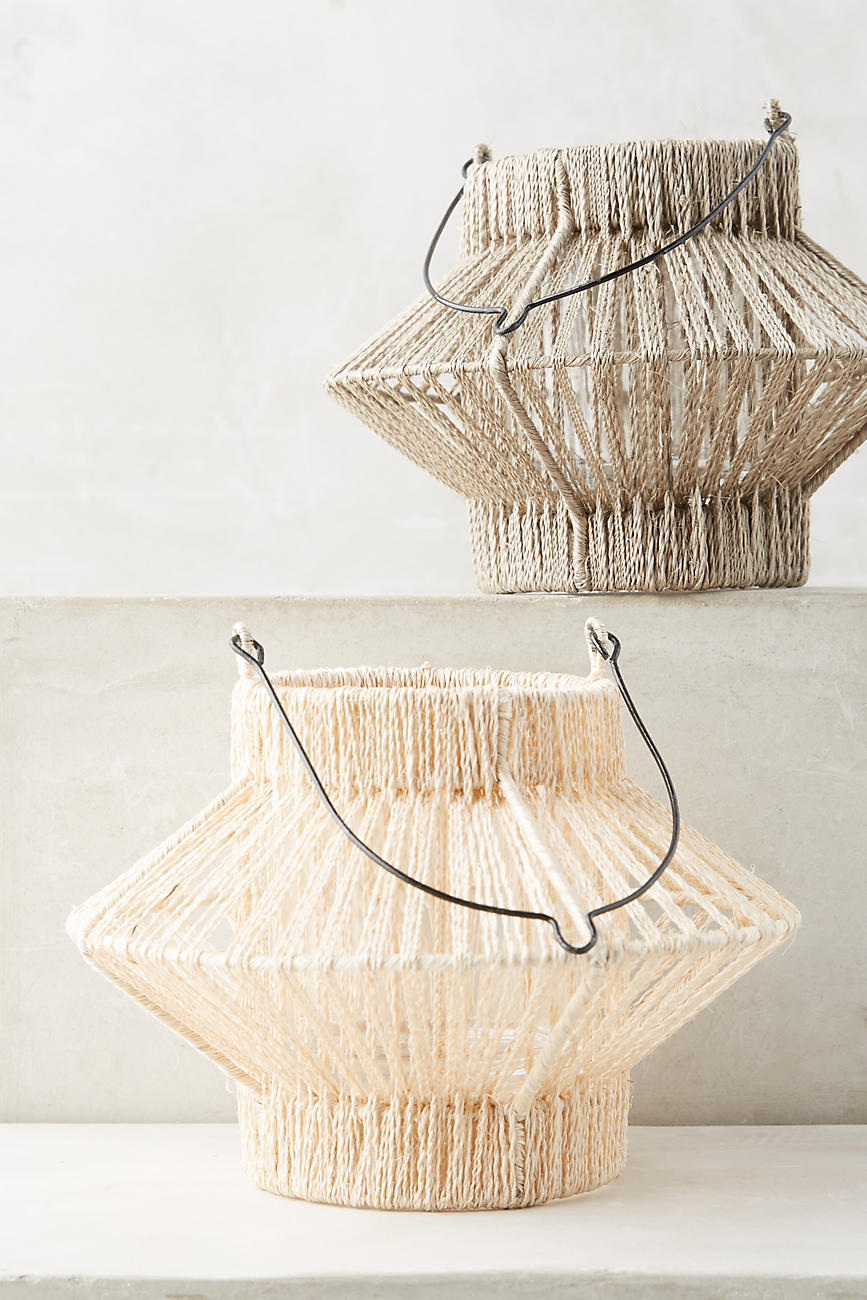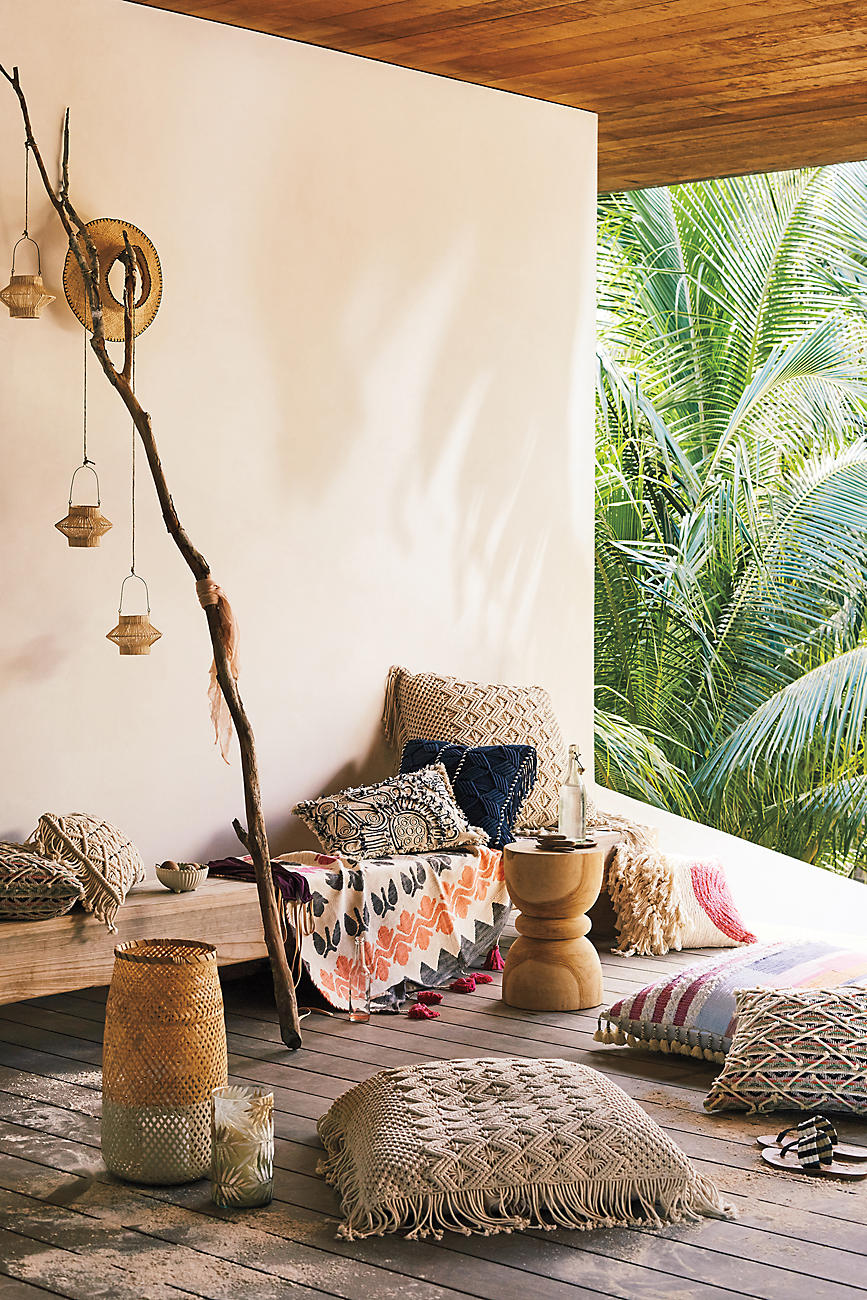 Woven storage containers are a top organizational trend, and it's easy to see why. They have the potential to conceal clutter, all the while creating a breezy, relaxed vibe. Woven baskets are often used in fall table settings, so it's no wonder that these receptacles make a smooth transition to autumn. Not that there should be any seasonal limitations placed on their stylishness! Below we see CB2's Ace Natural Basket, made from twisted banana leaves and black jute, with a black leather rim: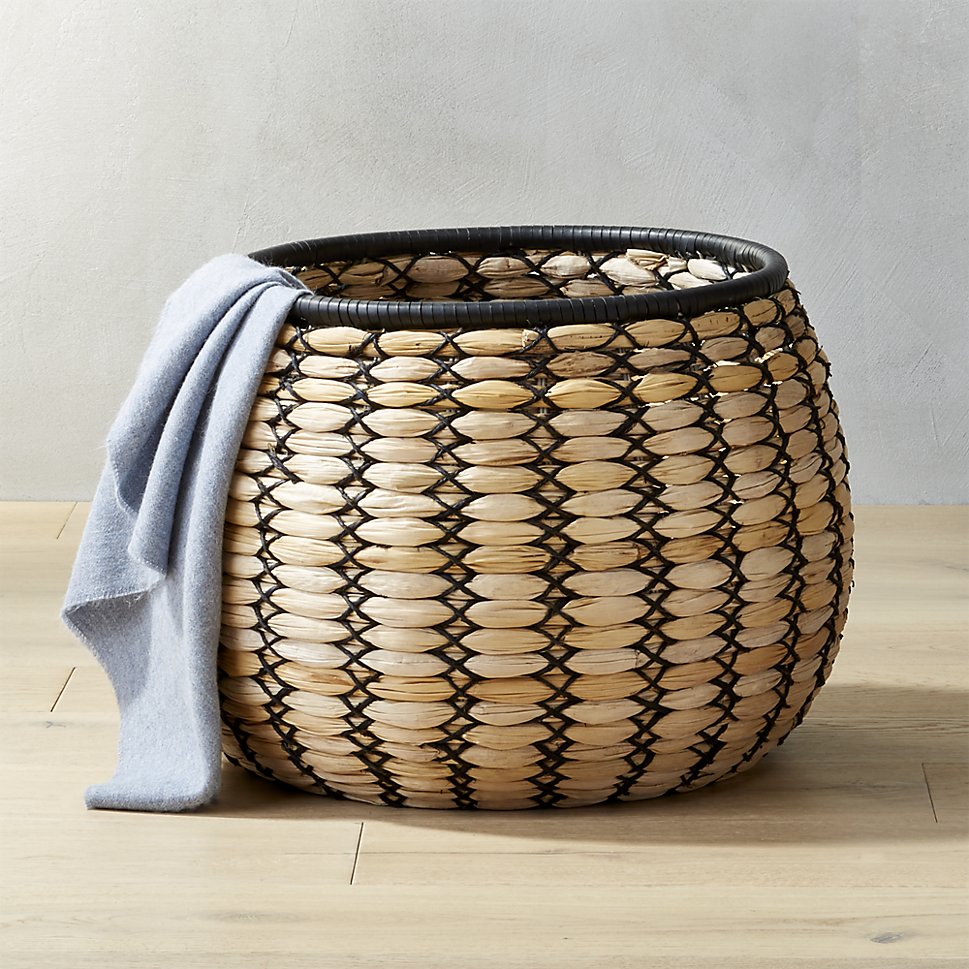 "It" Colors
Let's now pause and take a look at a few of the coming season's top colors. Some of them are an extension of past seasons, and others are quickly coming to the forefront. This lovely vignette by ferm LIVING proves that rich hues are still going strong: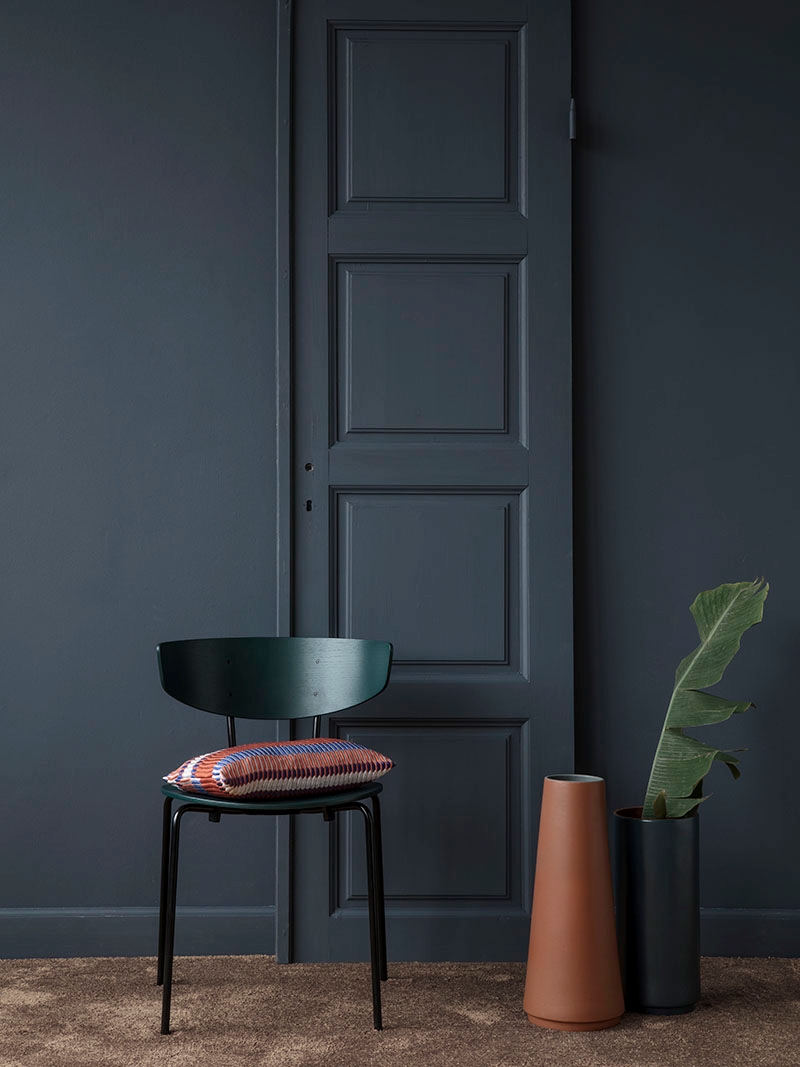 As you can see from the photos above and below, warm tones such as camel can easily be mixed and matched with cooler hues, especially in this season's realm of design. And who doesn't love earthy, inviting colors for autumn?! This Jacquard-weave Cushion Cover is perfectly on trend: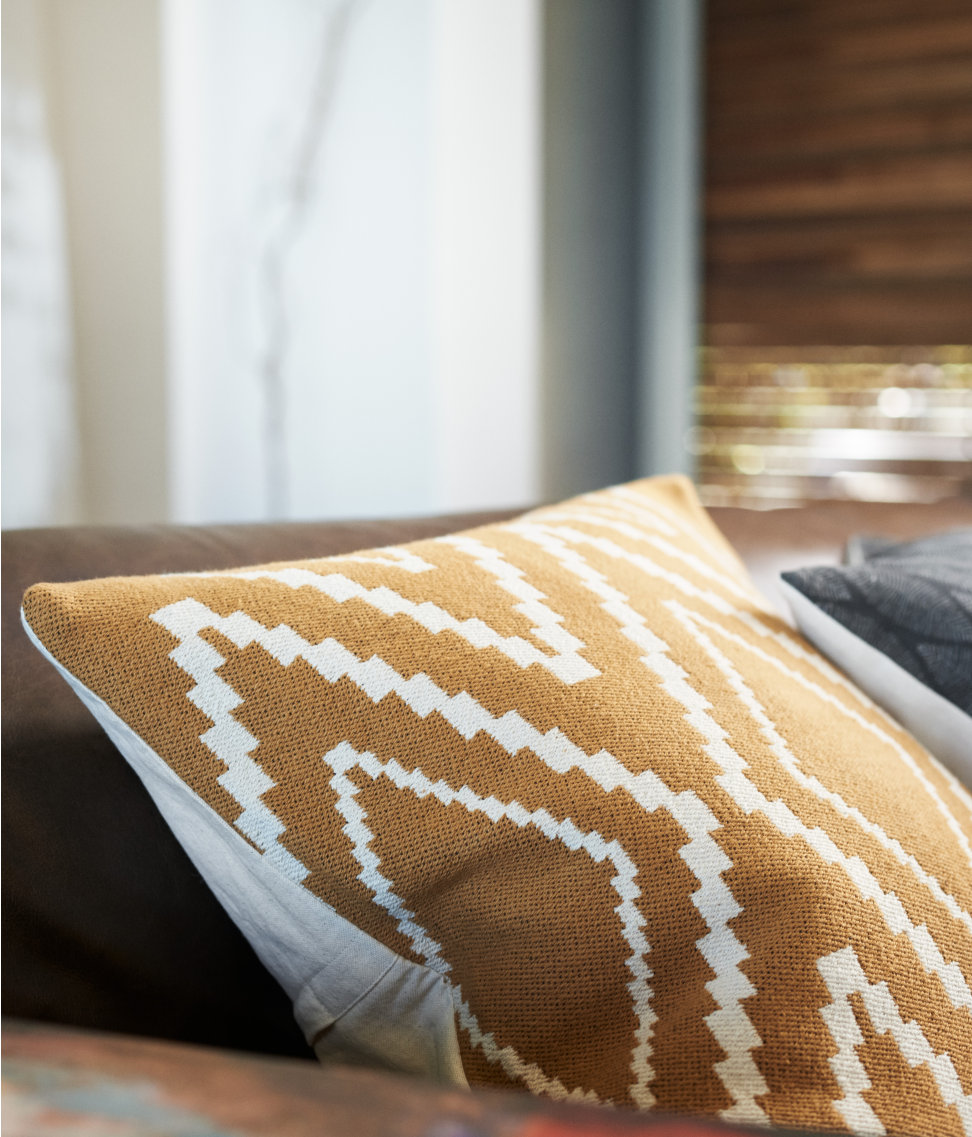 Berry tones are still going strong as well, from rich wines to deep eggplants. These Medley Knit Cushions are fall-perfect: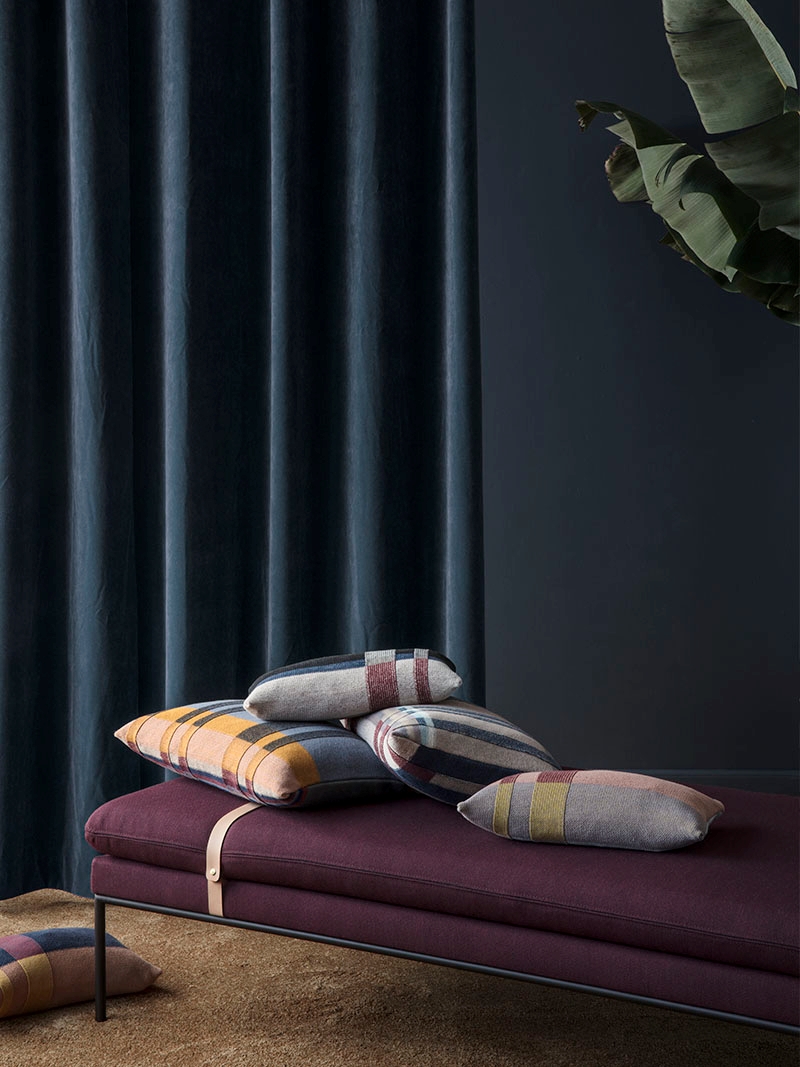 Rich blues and greys are continuing to make a big impact, and we're seeing an increasingly large number of deep blue sofas and chairs set against grey backdrops. Yet soft colors such as blush are still at the top of the popularity charts. Combine them, and you have a stunning palette, as shown by these Tone Shift Vases from Anthropologie: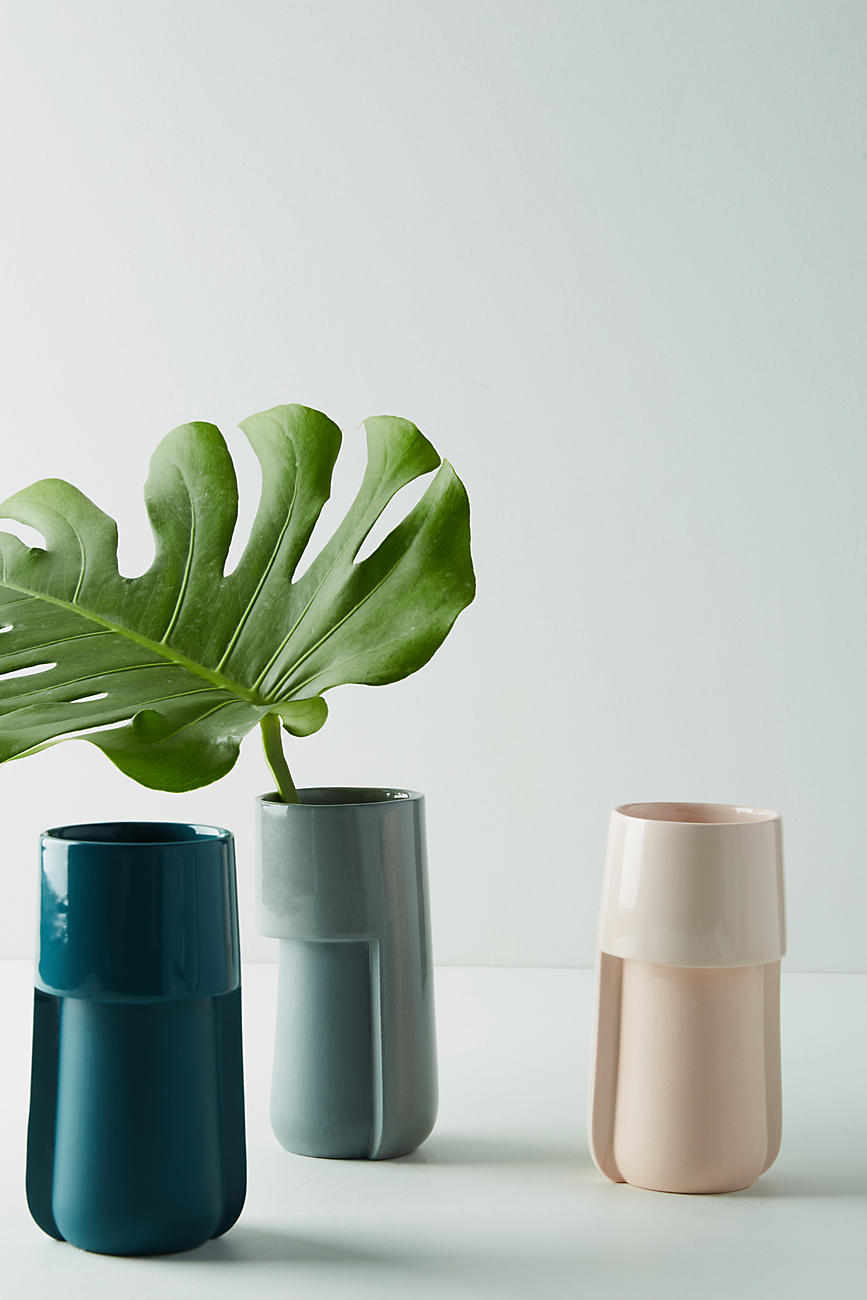 Keep an eye out for brighter versions of your favorite hues, such as an emerald variation of teal, which is a refreshing counterpart to the rich blue teal we all know and love. [Gold-Cinched Candles below from Anthropologie]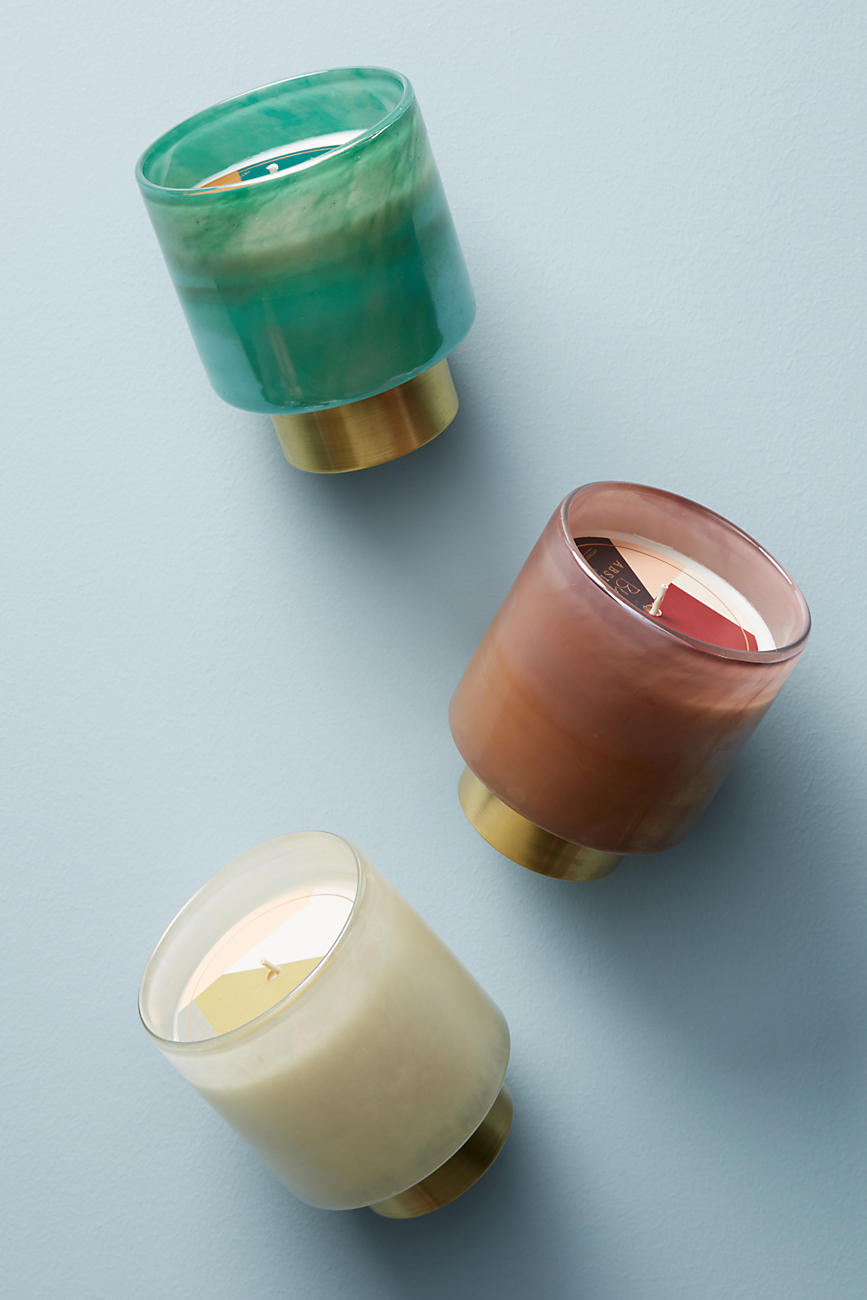 A Dose of Decadence
We all know that brass is back. In fact, this gilded material has been going strong for the last 5+ years. It shows no signs of leaving the spotlight, especially since decadence is sure to be one of fall's most inviting design trends. At the top of the list: velvet seating with a brass base. These Velvet Ardmore Chairs are from Anthropologie: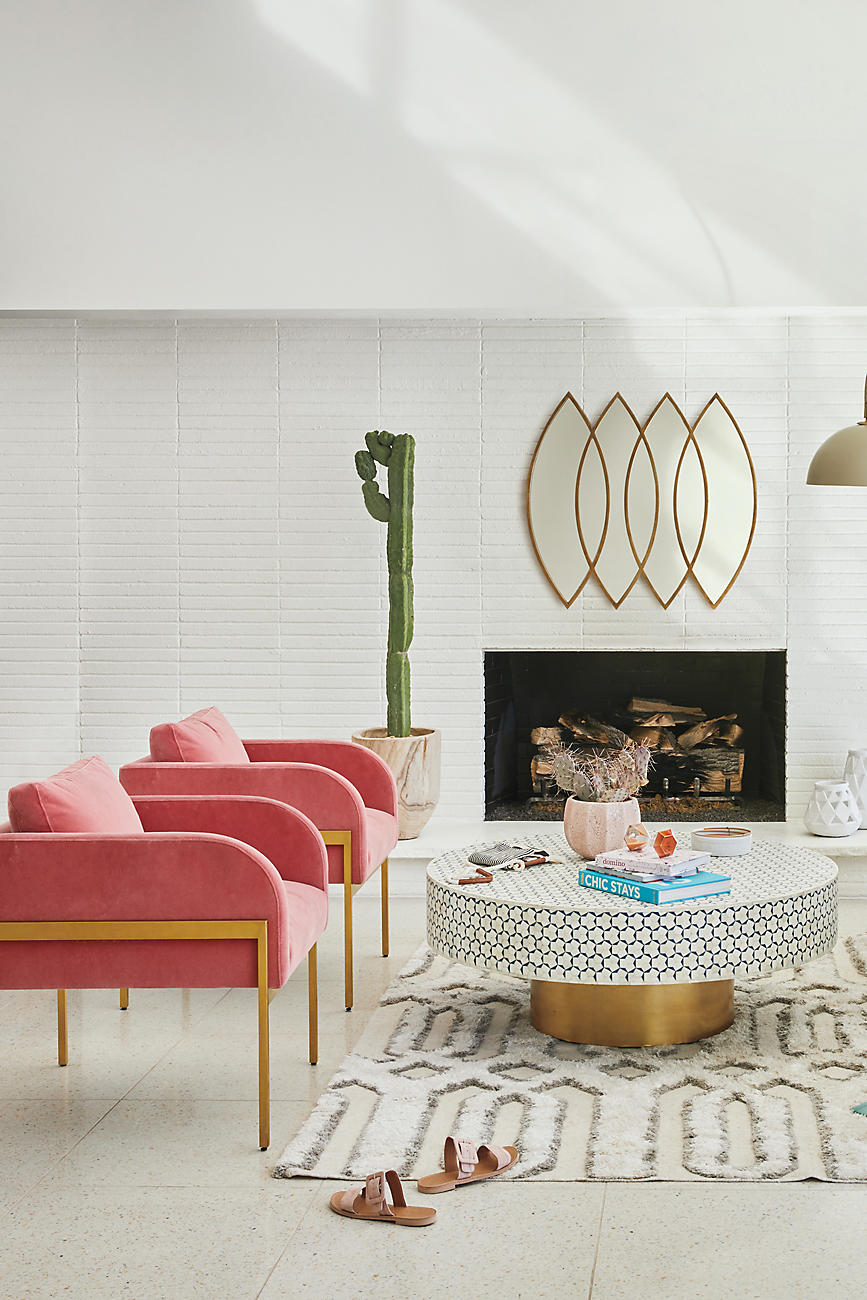 Also from Anthropologie is the Velvet Elowen Chair, which combines plush upholstery with polished brass legs: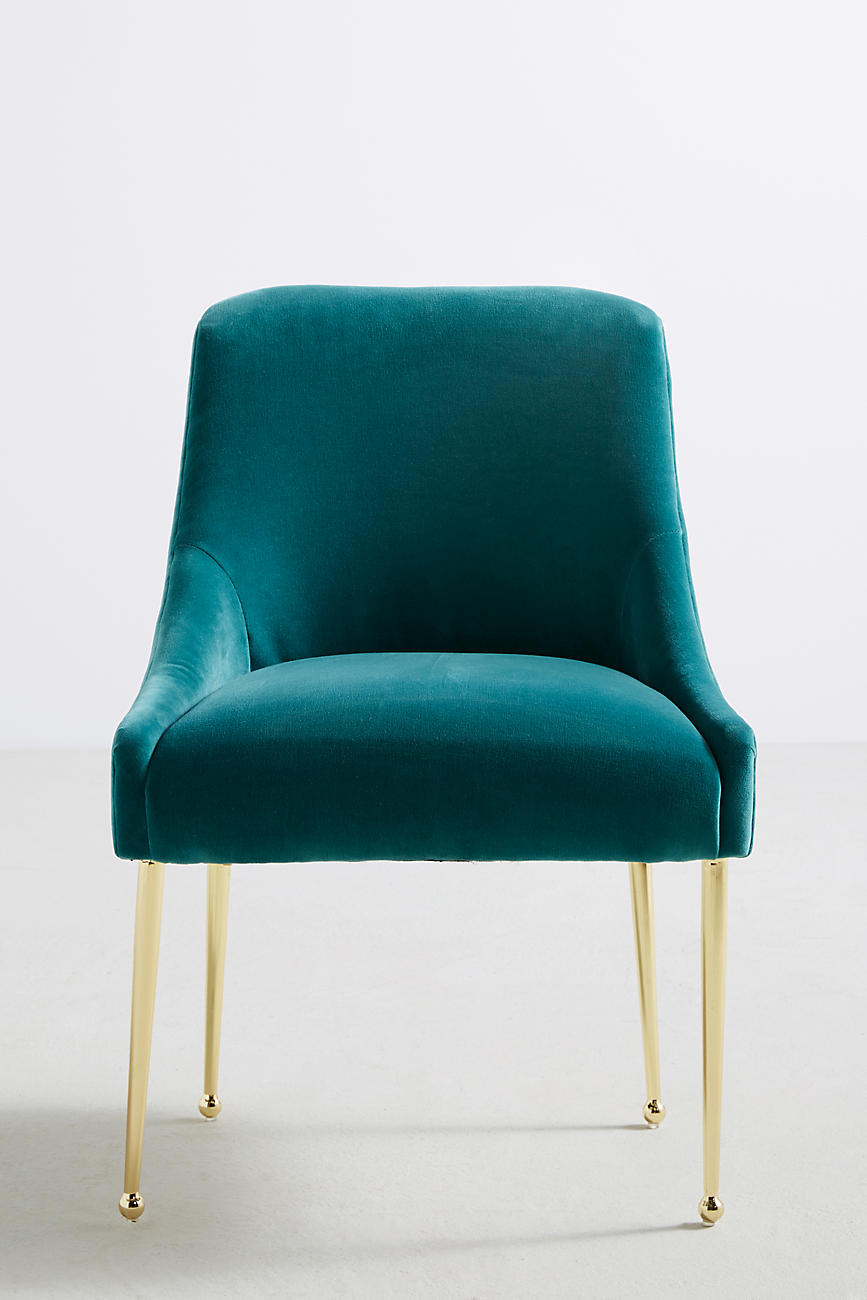 For more velvet and brass goodness (and a top-rated upholstery color choice), check out CB2's Simone Blush Chair , designed by Brett Beldock: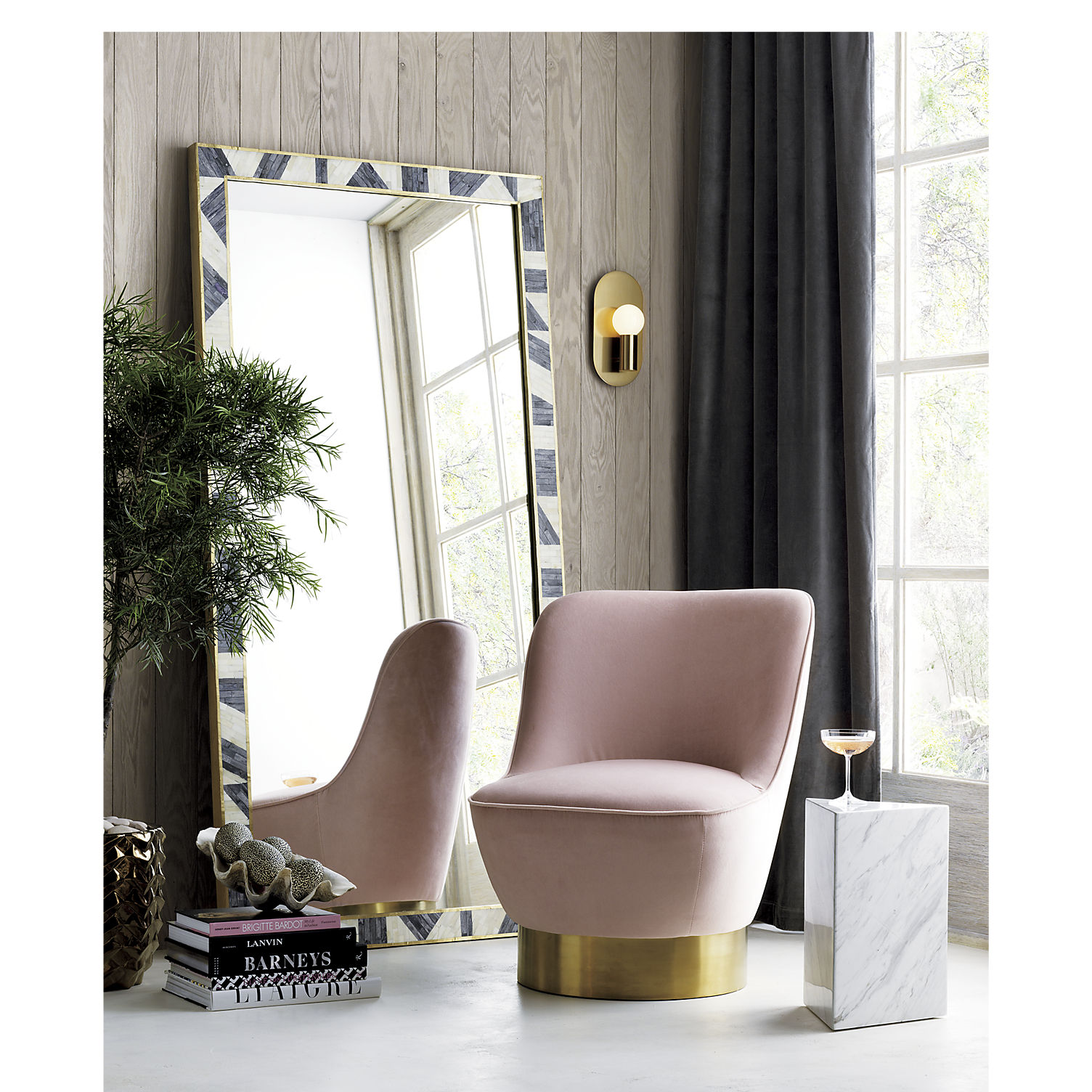 While rumor has it that decadent materials such as marble may be on their way out, we think it's here to stay for now. Other finishes such as bronze are joining the ranks of the swanky. What could be more luxurious than a geometric piece like the Tri Brushed Bronze Side Table (also available in marble), designed by Ceci Thompson?!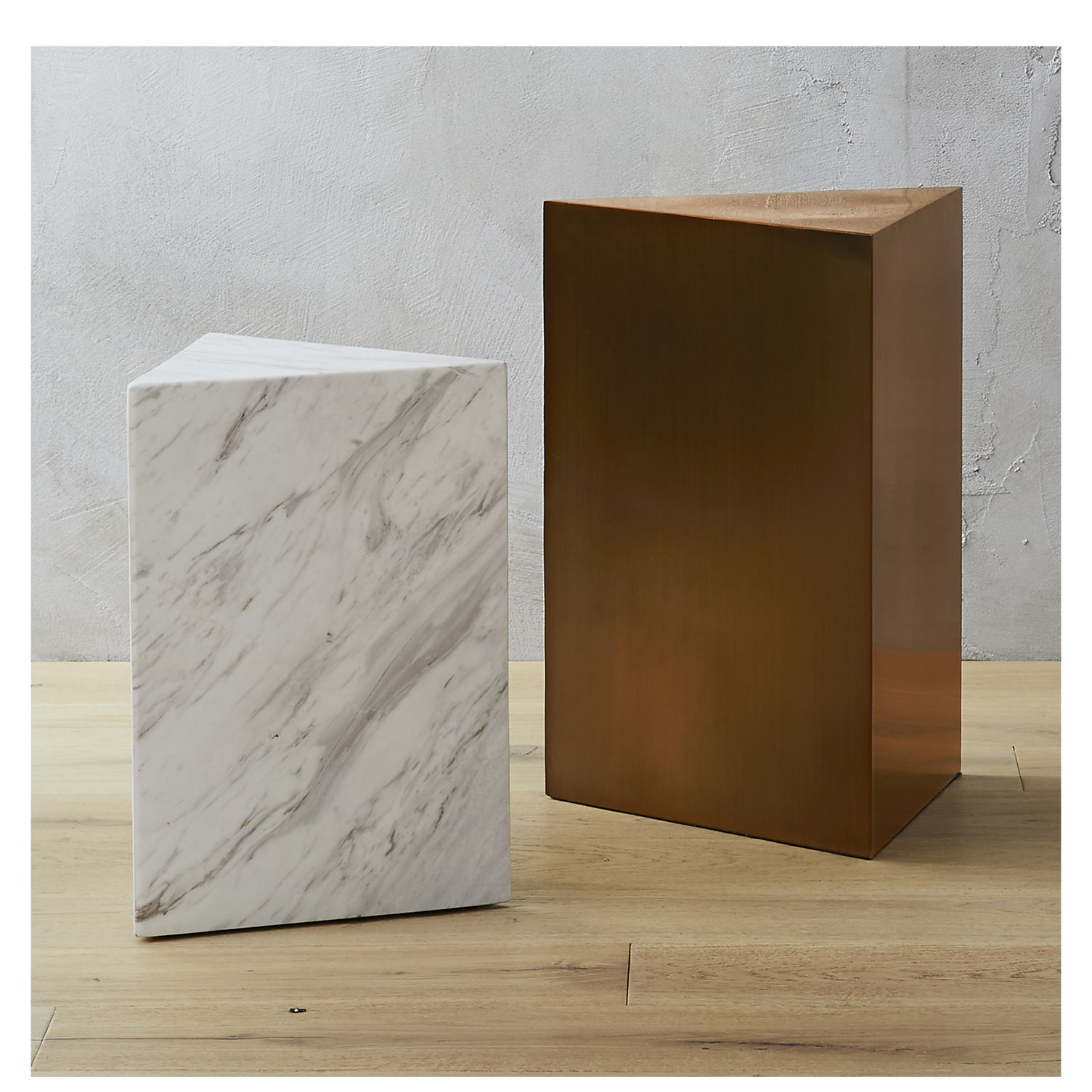 Unforgettable Trends
We end today's post by reminding you to keep an eye out for beloved trends and materials that are hardly new, but definitely back on our radar. Thanks to an updated take on their established charm, they're getting a fresh look. Take rattan, for example. This hi-gloss black Vivienne Rattan Black Wine Bar proves that breezy style isn't just for the beach house: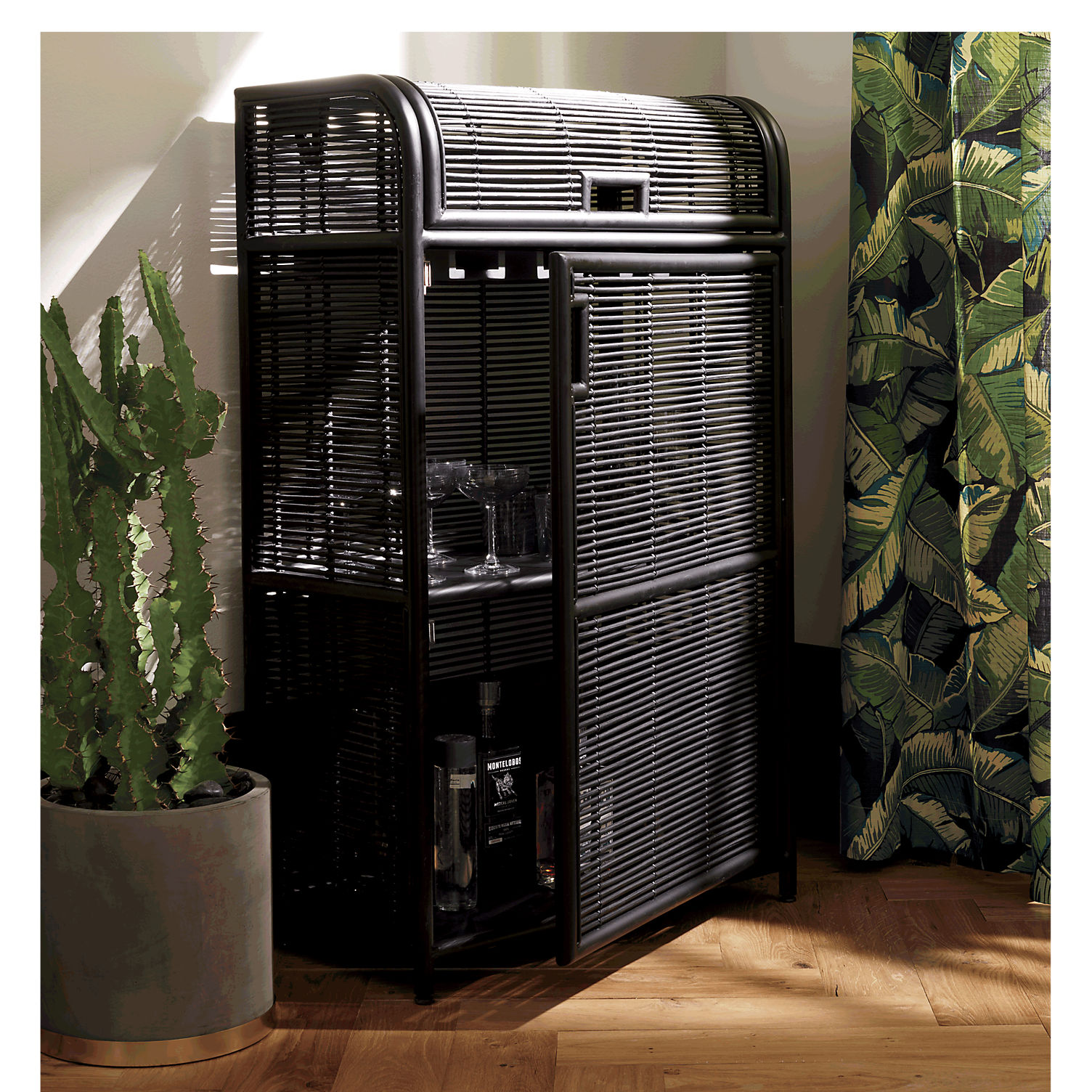 Two more rattan pieces to enjoy this fall: the Sloane White Rattan Bench and Tallulah Rattan Nightstand, both from CB2. Note how at ease they are in eclectic spaces like the one below.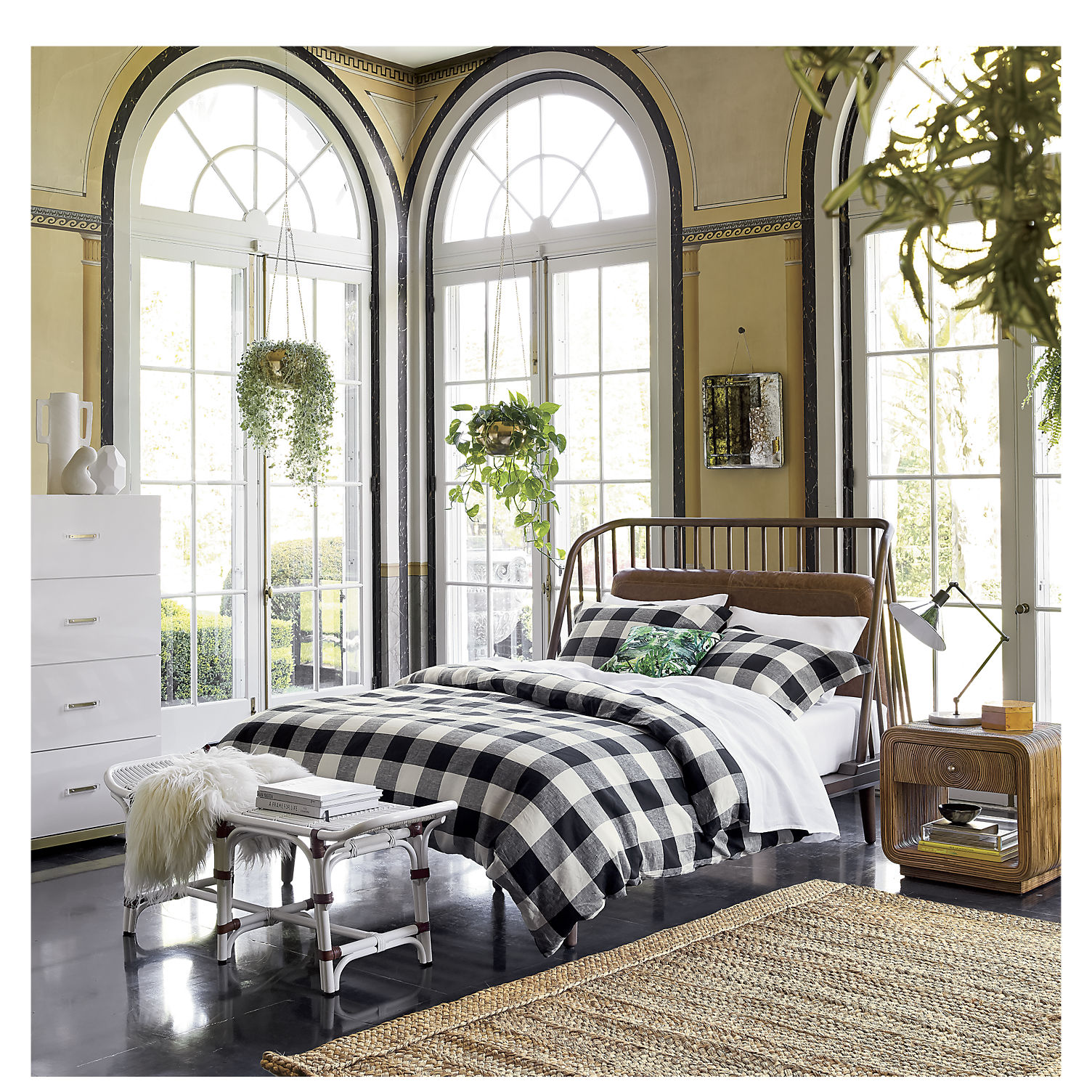 There's something going on with iridescence these days, and boy does it make for some dreamy decor! CB2 is featuring several iridescent pieces as part of their Pre-Fall Collection, and we can't wait to get our hands on these Clarity Iridescent Wine Glasses: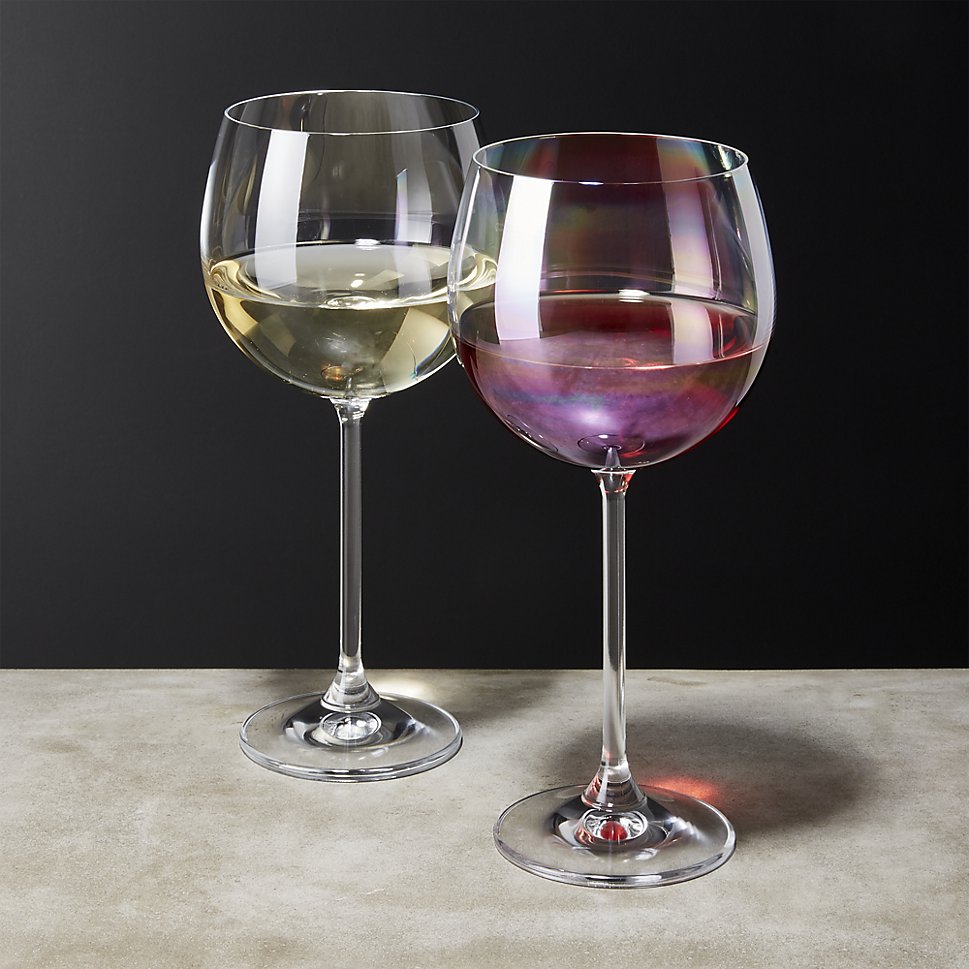 The gem of the CB2 collection: this Juno Iridescent Planter-Vase. Talk about a radiant gradient! It's a rainbow sunset like no other, thanks to a hand-finished burning process: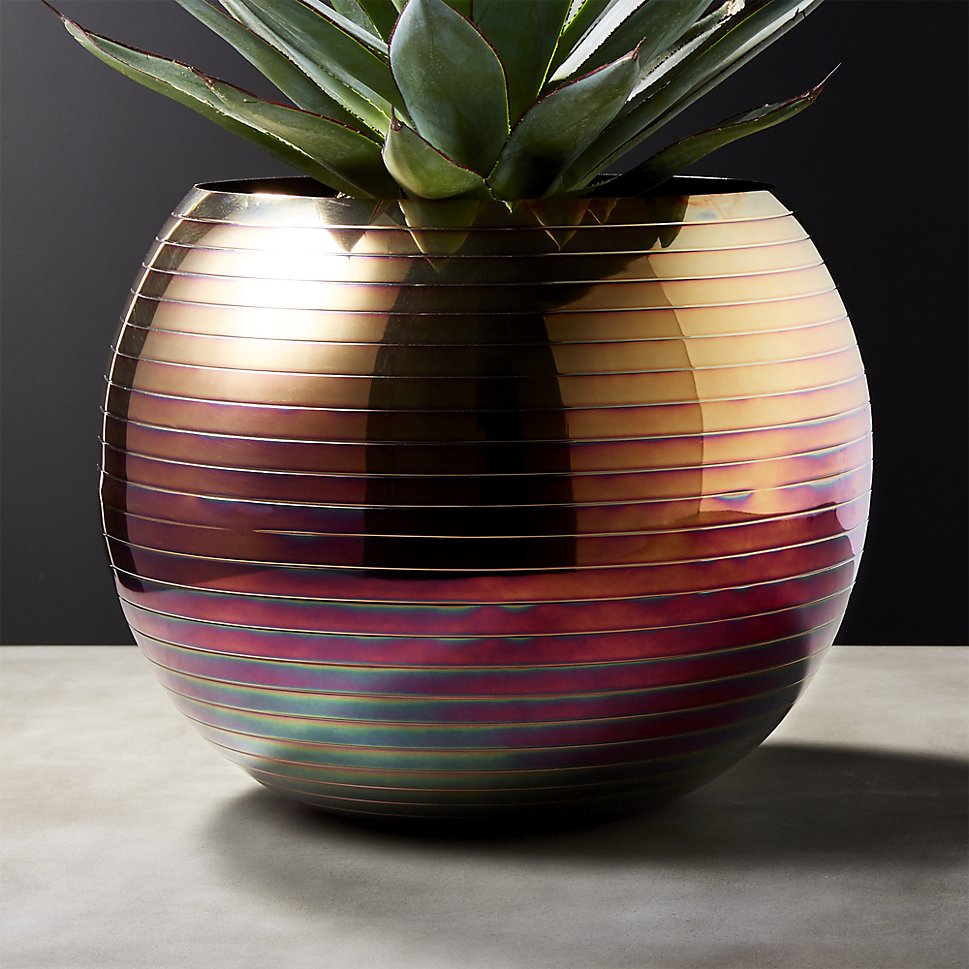 Which of this fall's design trends is your favorite? Share your comments by leaving a comment below…