We love tiny homes and small off-grid getaways that allow us to escape the constant hustle and bustle of daily life and step away from the rush, even if it is just for a tiny while. This cabin in the forest that is draped in wood both on the inside and the outside offers just that ideal retreat. You'll find a brilliant blend of space-savvy features coupled with interiors that are cozy. A tiny wooden cabin designed by LoftNets in the surfing-centric neighborhood of Lacanau, France brings smart solutions that not only maximize vertical space, but allow its residents to enjoy the outdoors in peace.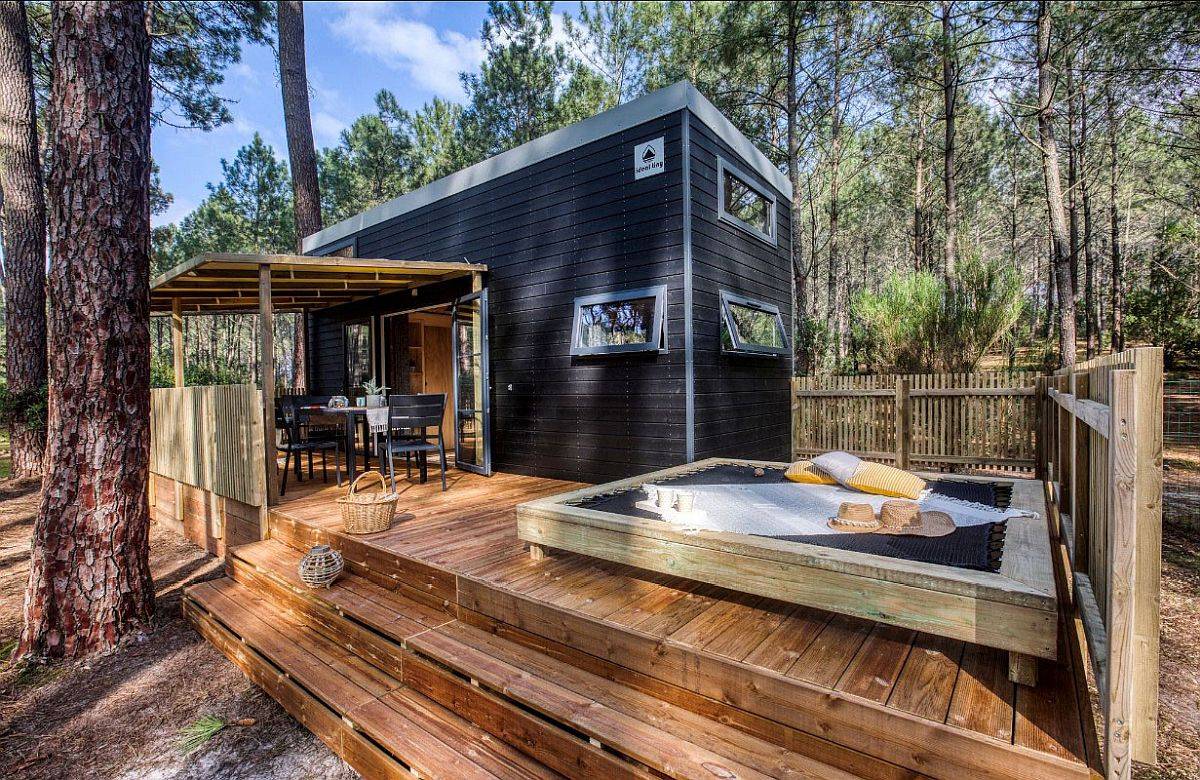 The most striking features of the house include the comfortable twin residential nets on the inside that are made out of 15 mm woven mesh and one on the deck that is 45mm in its thickness. The loft nets do much more than just maximize space as they bring an entirely new dynamic to the small cabin and offer additional sleeping space both on the deck and on the upper level. On the lower level of the cabin is a small living area, single-wall kitchen and tiny dining space with loft bedroom, loft net and reading nook above.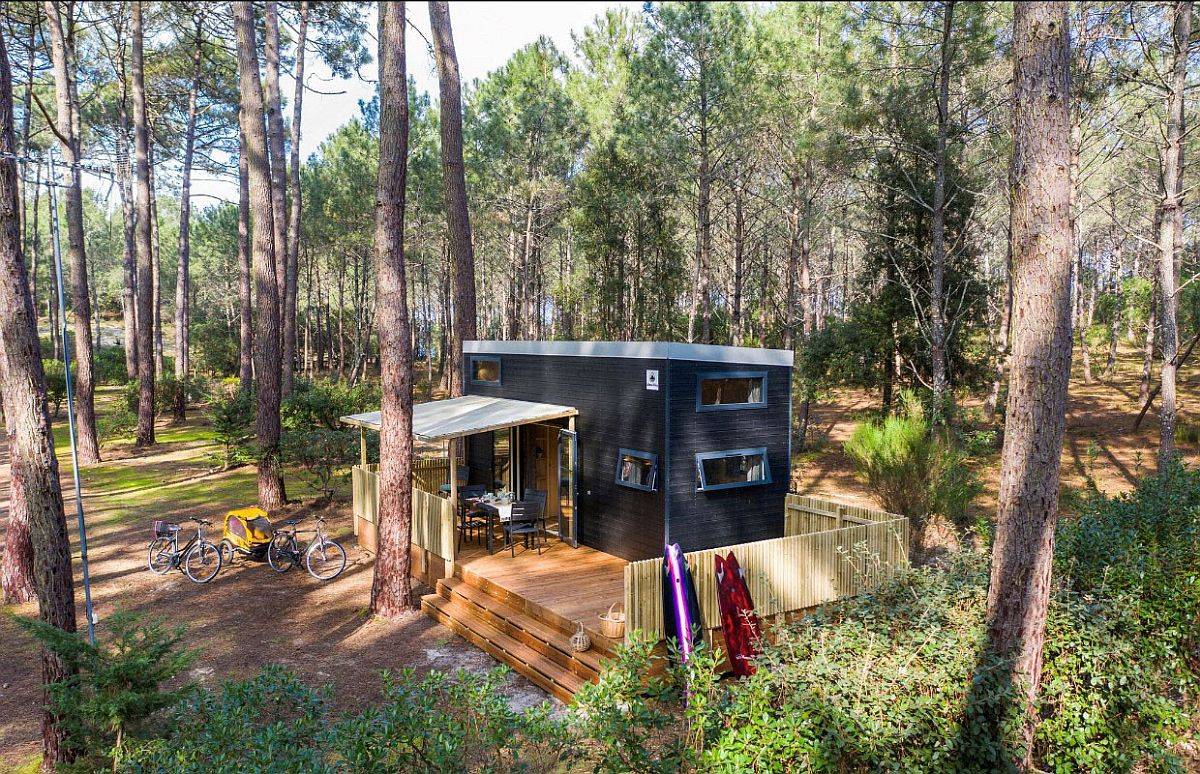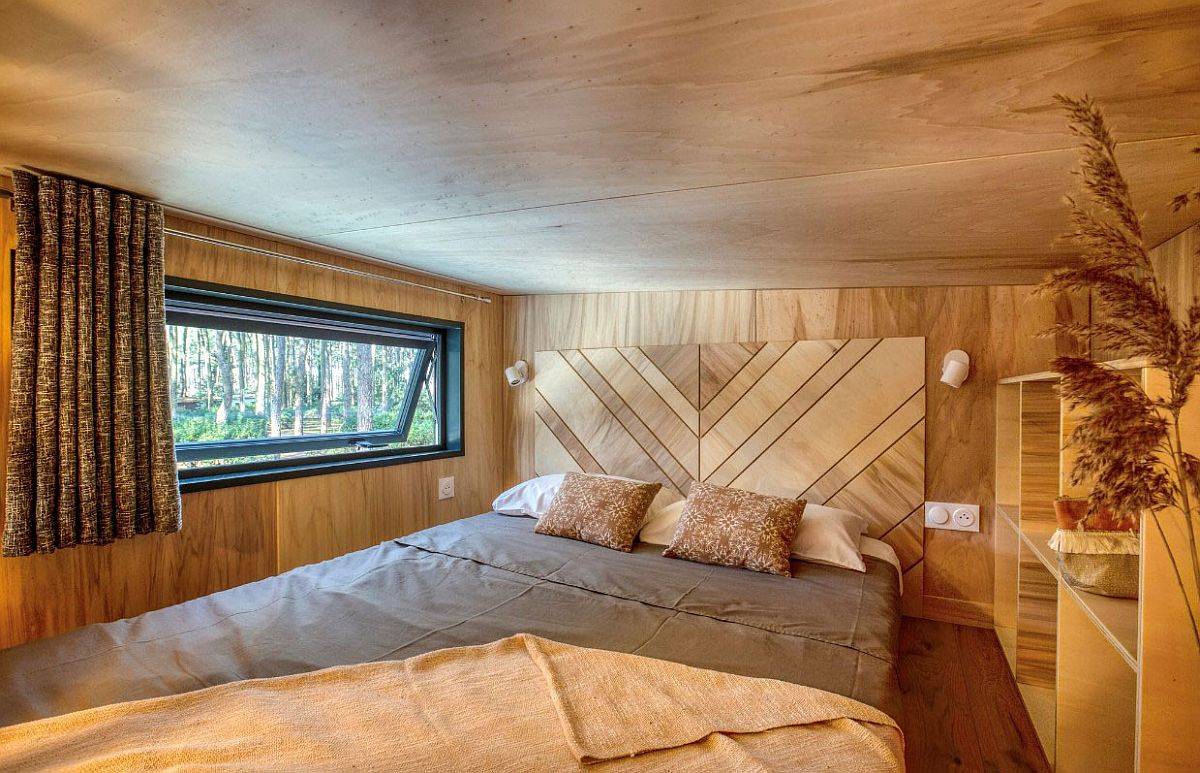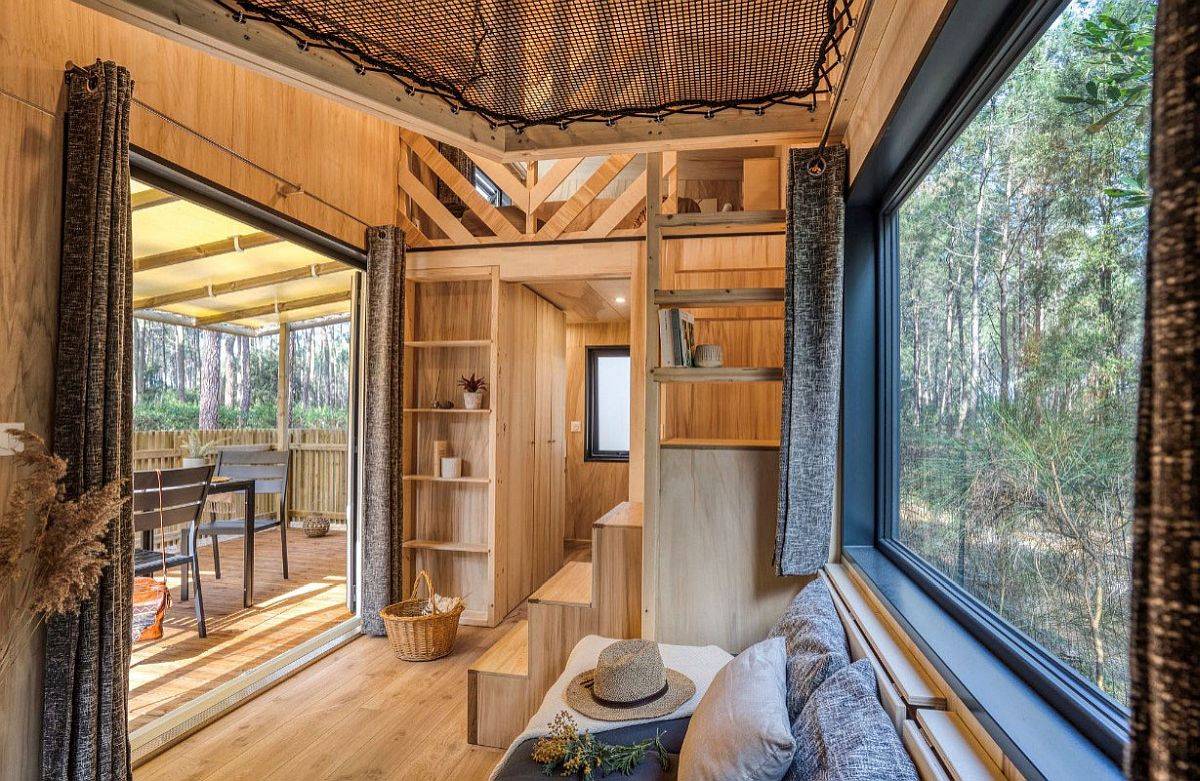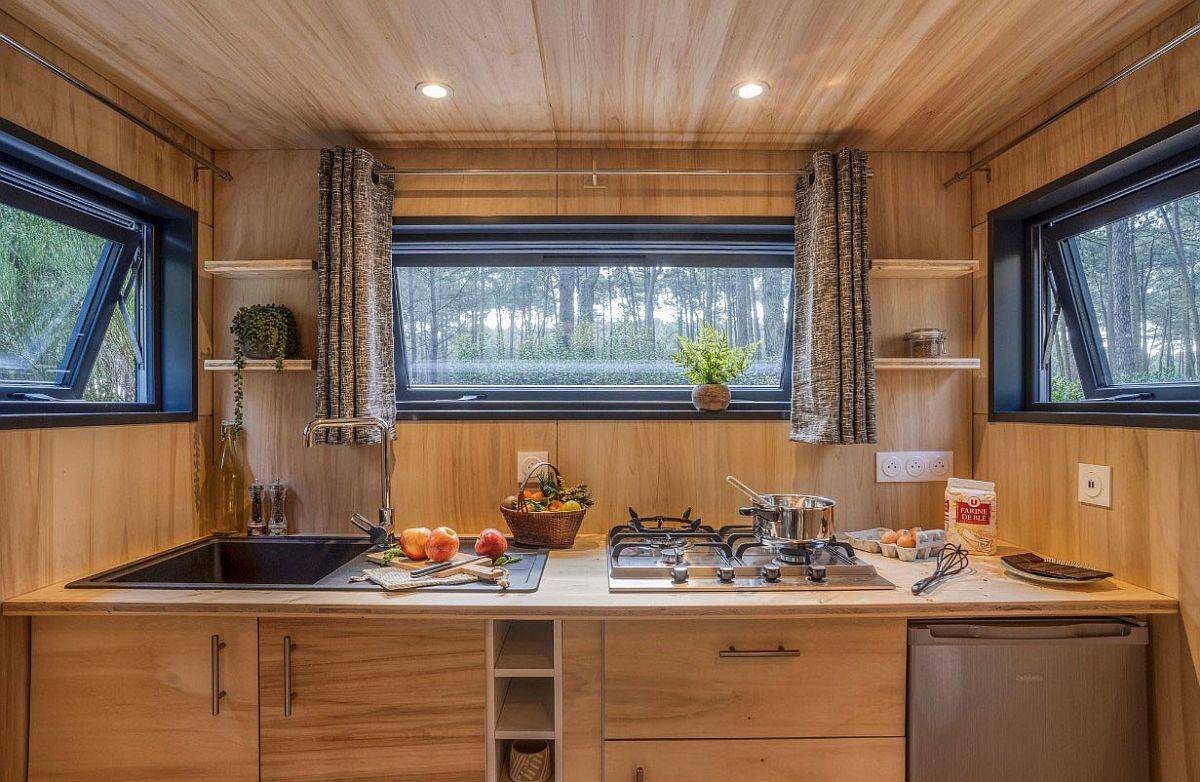 Step outside and the deck feels like an extension of the indoors with wood once again playing major role in it all. Dense vegetation all around and smart shade ensure that you can enjoy the scenery on offer without having to tolerate direct, harsh sunlight. A small and eco-sensitive cabin that works wonders in more ways than one!