There are few spots as dramatic, spectacular in sheer presence and at the same time relaxing as the Southern Alps of New Zealand. You almost feel like reaching an enchanting edge of the world; a world that you would have seen only in Hollywood flicks based on fairytales and fascinating tales. It is here that you find the Lindis Lodge – a luxurious, five-bedroom retreat designed by Architecture Workshop that is as amazing as the scenery that surrounds it. Drawing inspiration from weaving folded moraine across the valley, the design of the lodge flows along with the landscape even as its majestic Spotted Gum hardwood lamella steals the spotlight.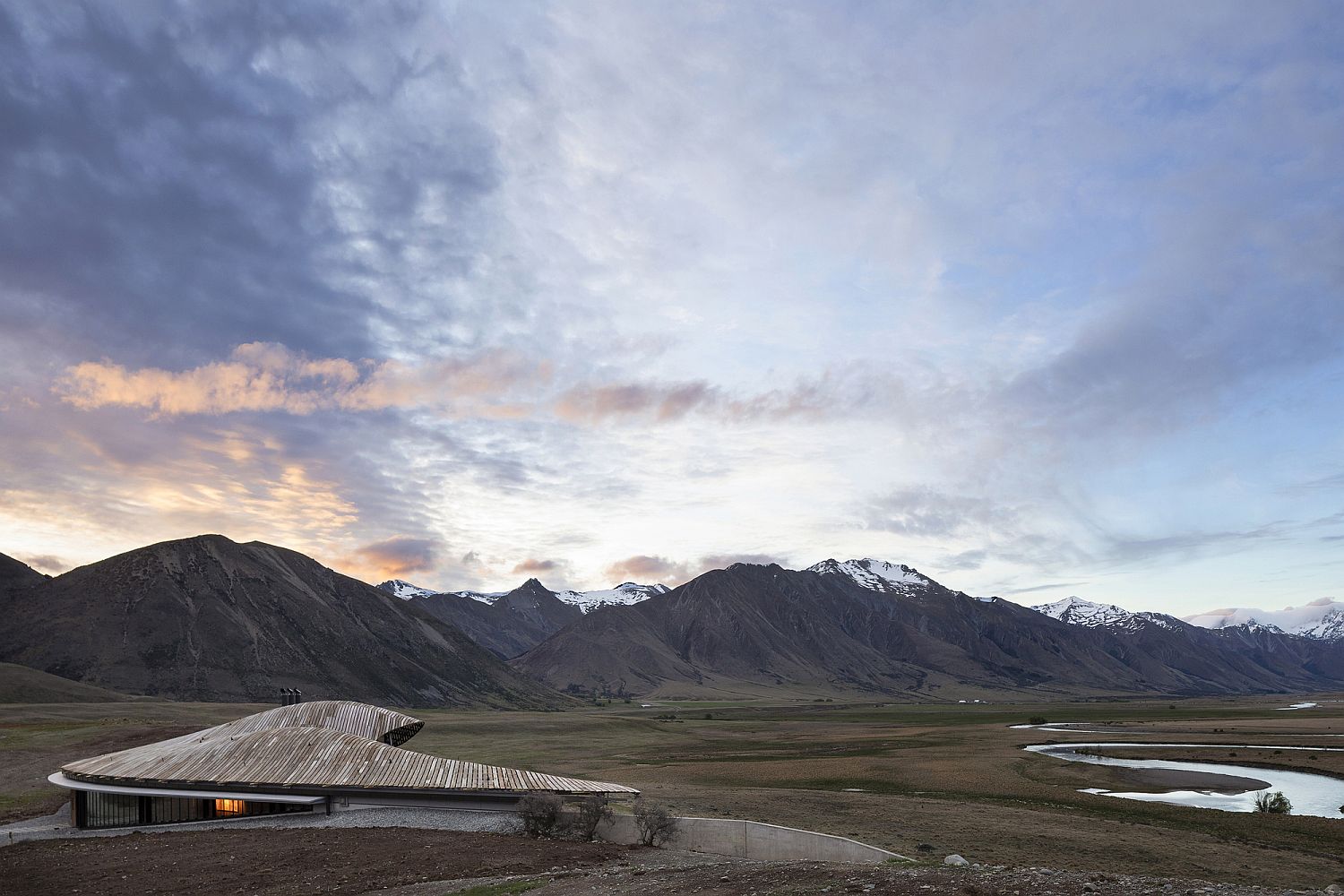 The flowing roof does much more than just offer a captivating shell for the lodge as its cost-effective and eco-friendly design offers multiple advantages. In fact, the entire structure has been created using sustainable design principles with weather in the region ranging from hot in summer months to chilly during other times of the year. A backup generator, efficient LPG boilers, geothermal heat pumps, rainwater harvesting systems and top-notch insulation are just a few among the many features here that combine to create the perfect, planet-friendly escape. [Photography: Patrick Reynolds]
RELATED: Chalet Zermatt Peak in the Swiss Alps, Probably the Most Luxurious Ski Vacation Ever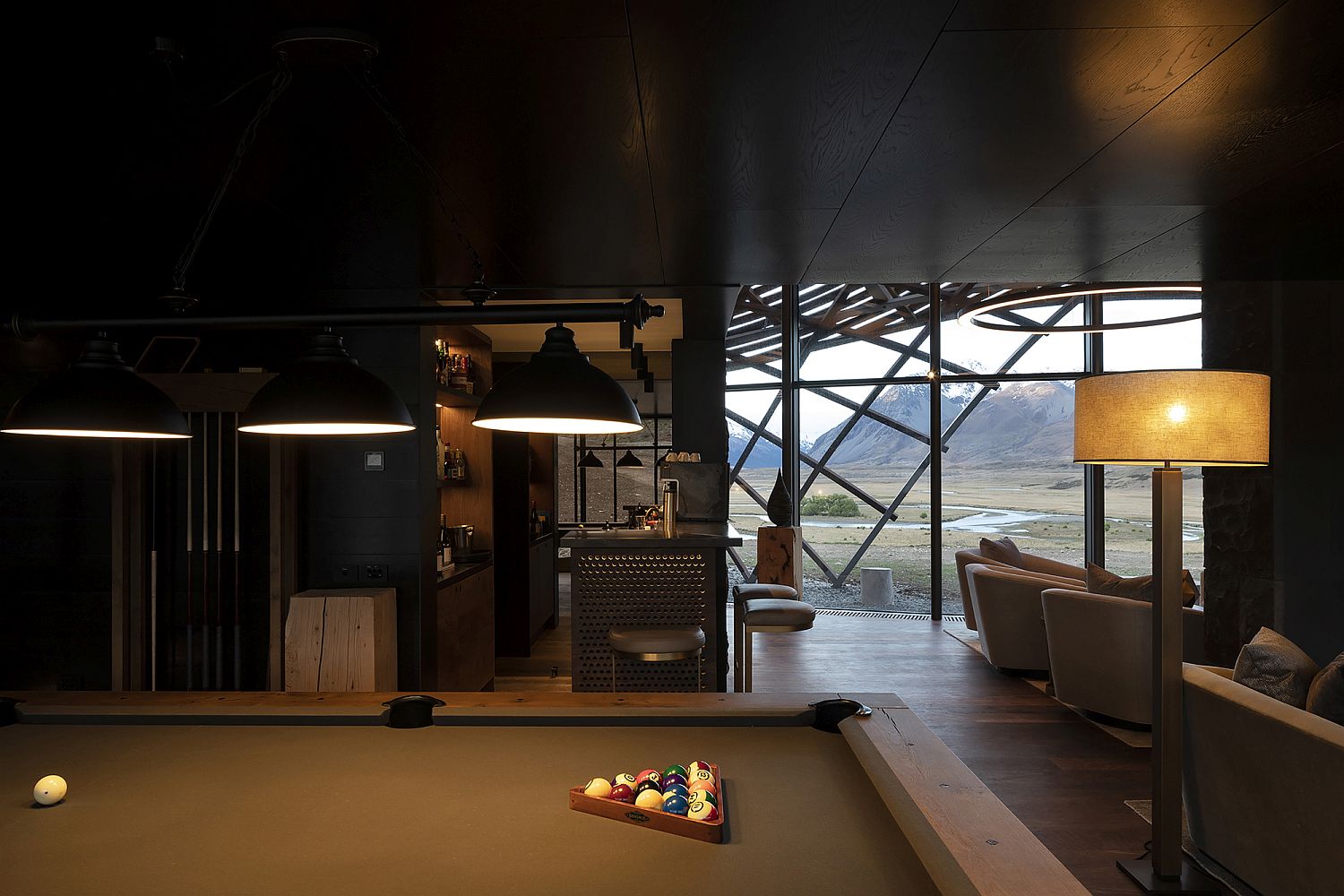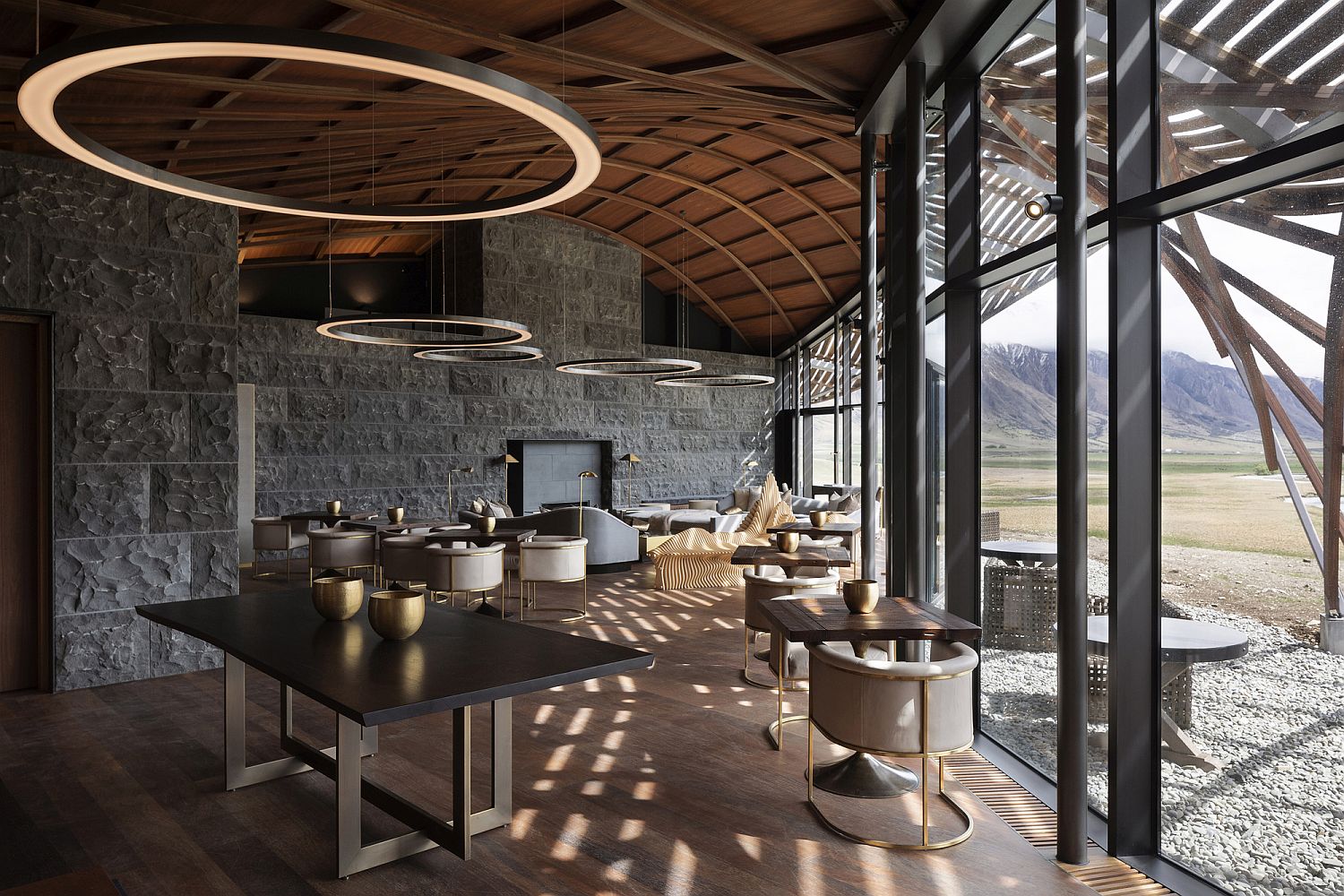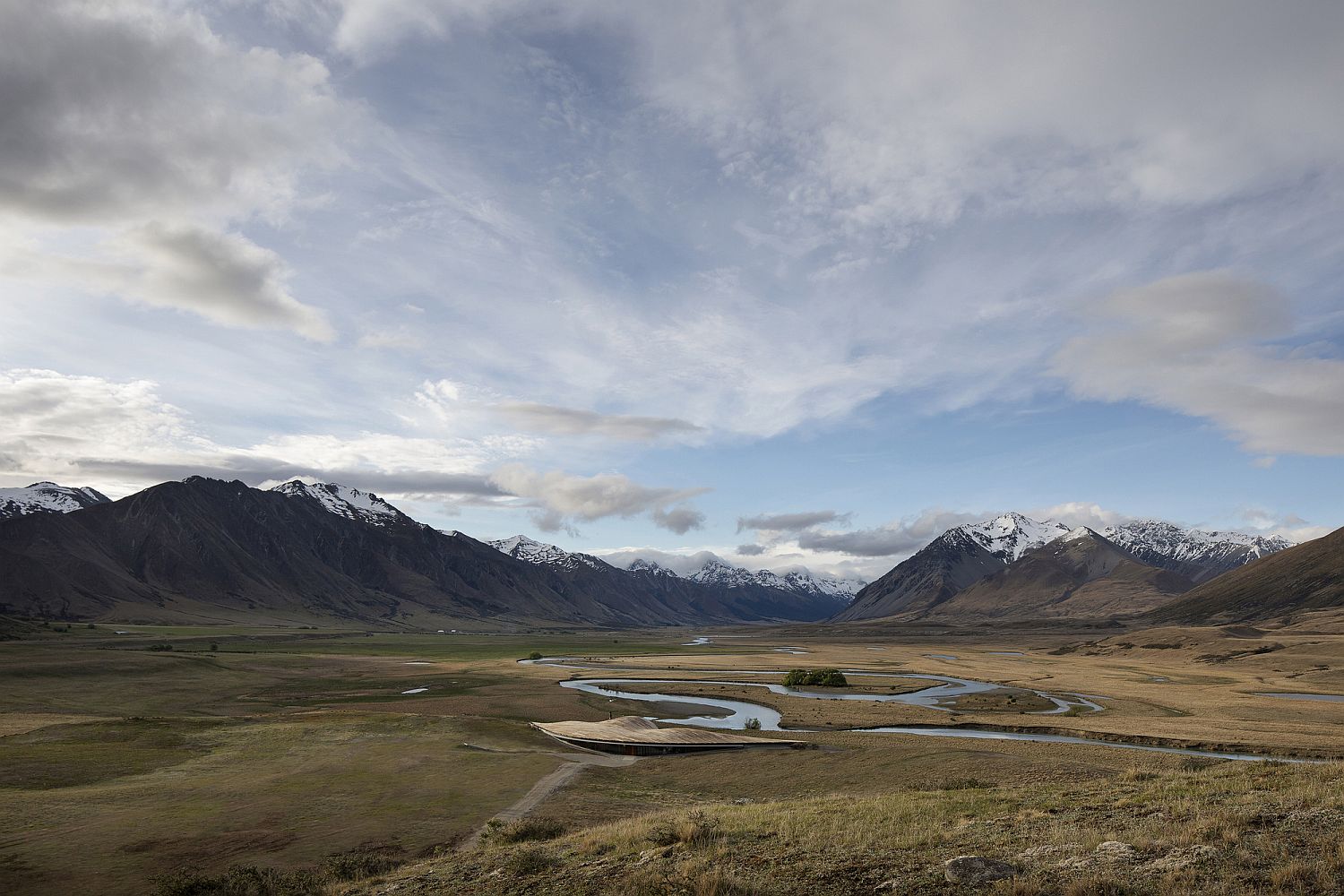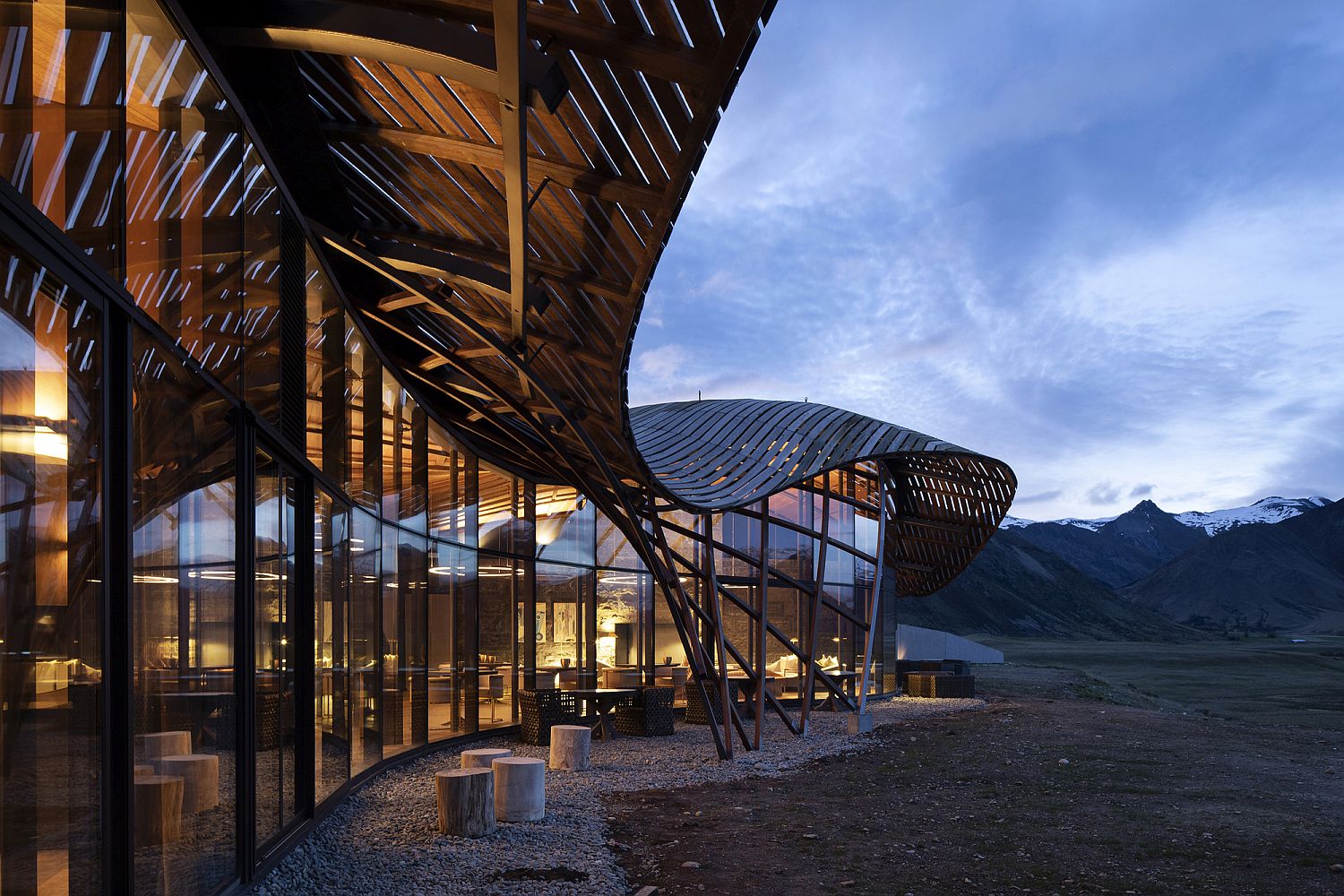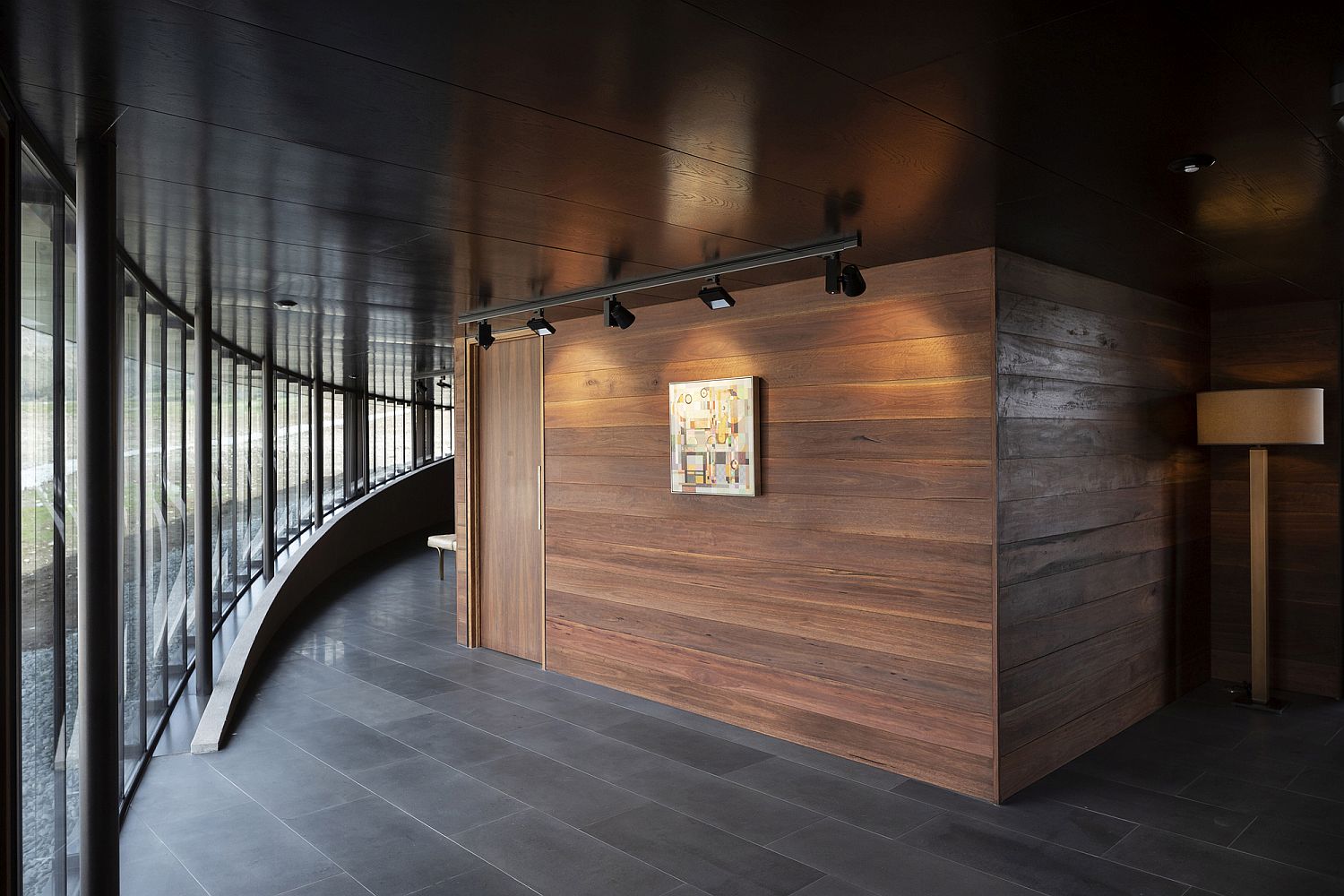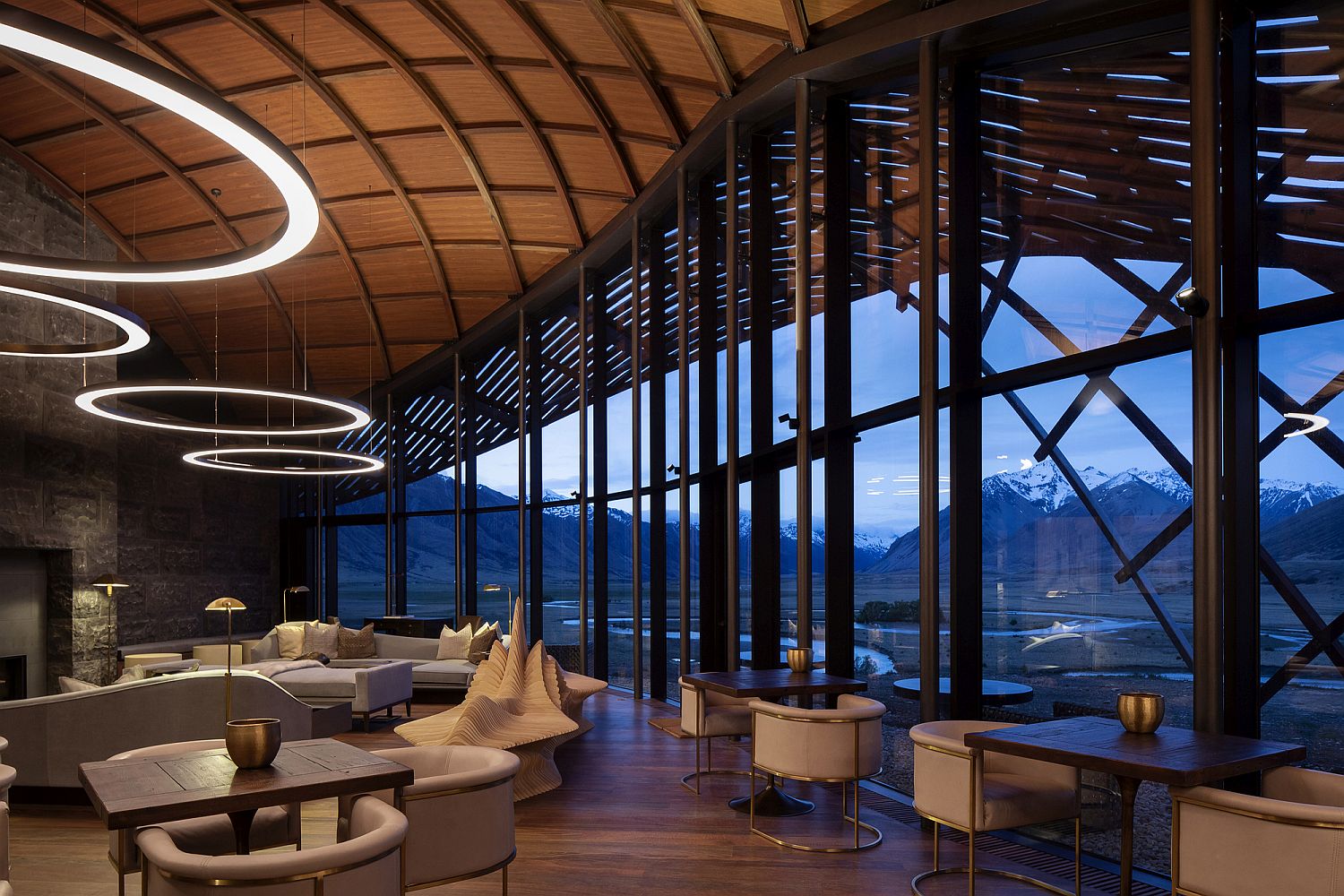 The architect's strategy for a five bedsuite luxury lodge in a remote glacial valley in the NZ Southern Alps explores these questions. The architecture draws inspiration from the imposing grandeur of the vastly scaled glacial landscape and the weaving folded moraine across the valley that ensued – remnant topography from the glacial retreat 10,000 years ago.
RELATED: Heinz Julen Loft Offers Lavish Comforts Amidst Majestic Swiss Alps