We love a house that combines local flavor with old-world inspiration and contemporary ergonomics without ever seeming out of place. The Bower House designed by inspace is one such fabulous residence nestled in the quiet seaside town of Shoreham, which is known for its relaxing ambiance and pine-covered cliffs. The one-of-a-kind home blends beautiful beach style with the form of a classic cottage and does it all without ever forgoing modern functionality and an air of luxury! Even its exterior presents a unique picture with three different structures clad in natural-edge weatherboards, batten timber cladding and cool mud brick.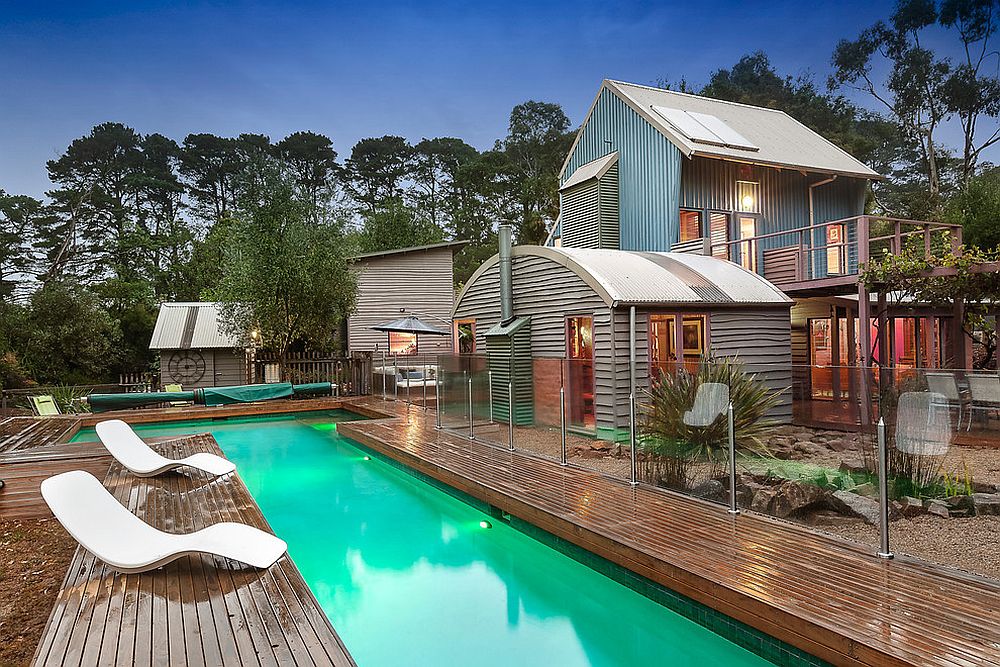 Each of three cottage-style structures of the home has its own purpose, with the first one serving as a garage and workshop as it sits at the end of a winding driveway that leads you into the lot. The second edifice is the main house that contains the open plan space with the living, kitchen and dining areas on the lower level and the private zones on the top floor, while the third building houses the laundry and home studio. This not only gives a clear delineation of functionality for each structure, but also allows the architects to make the most of the available space outdoors.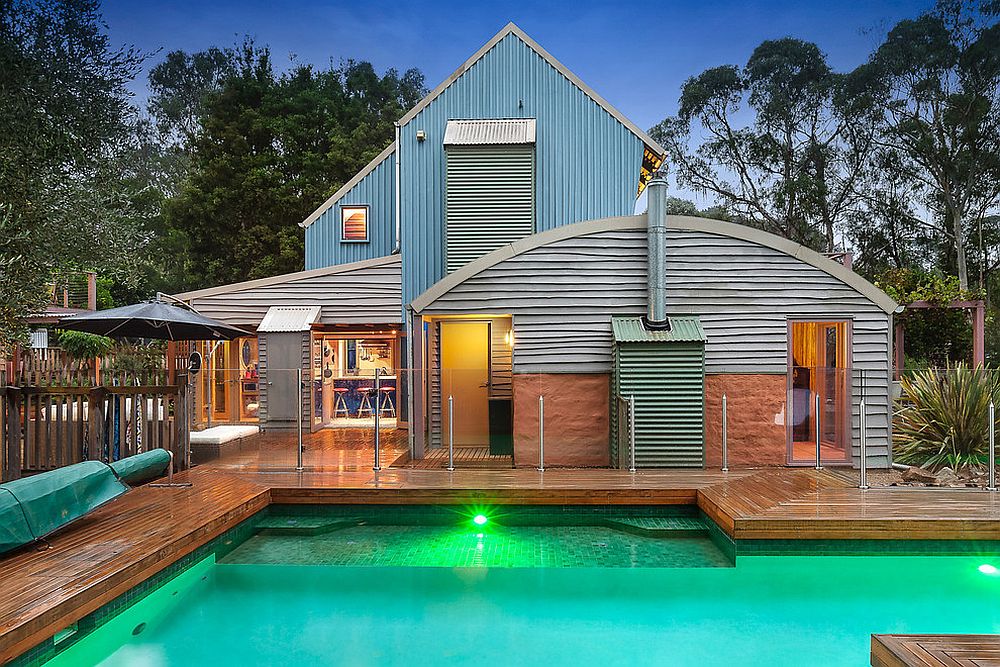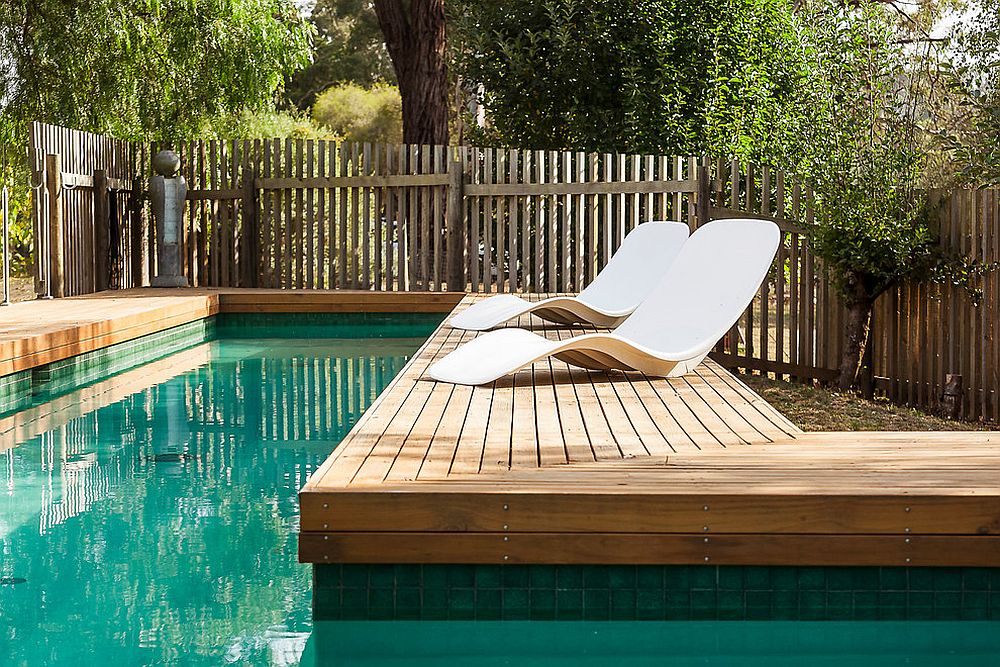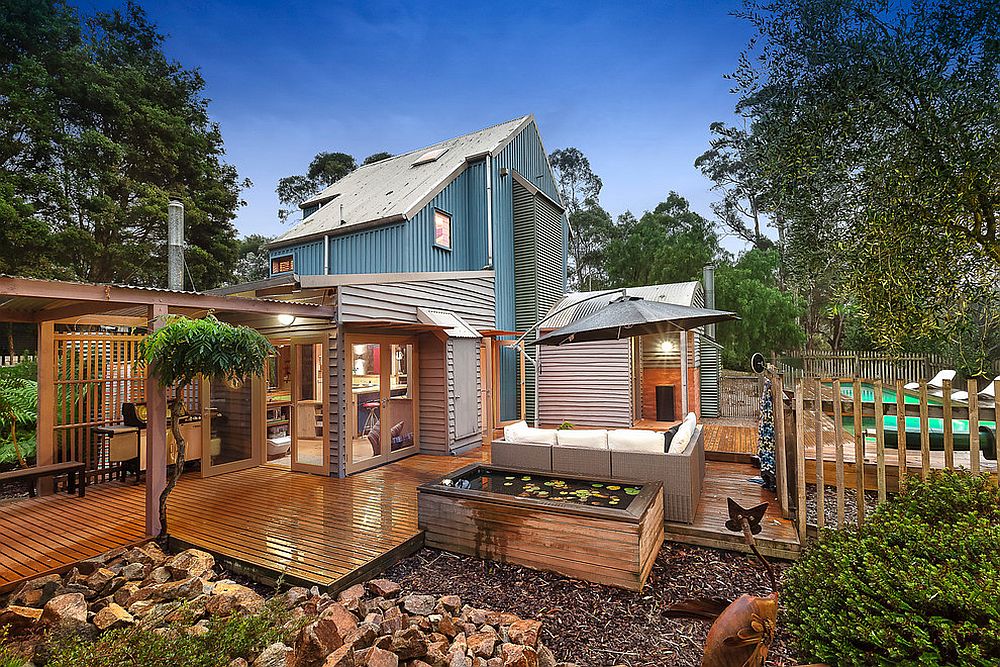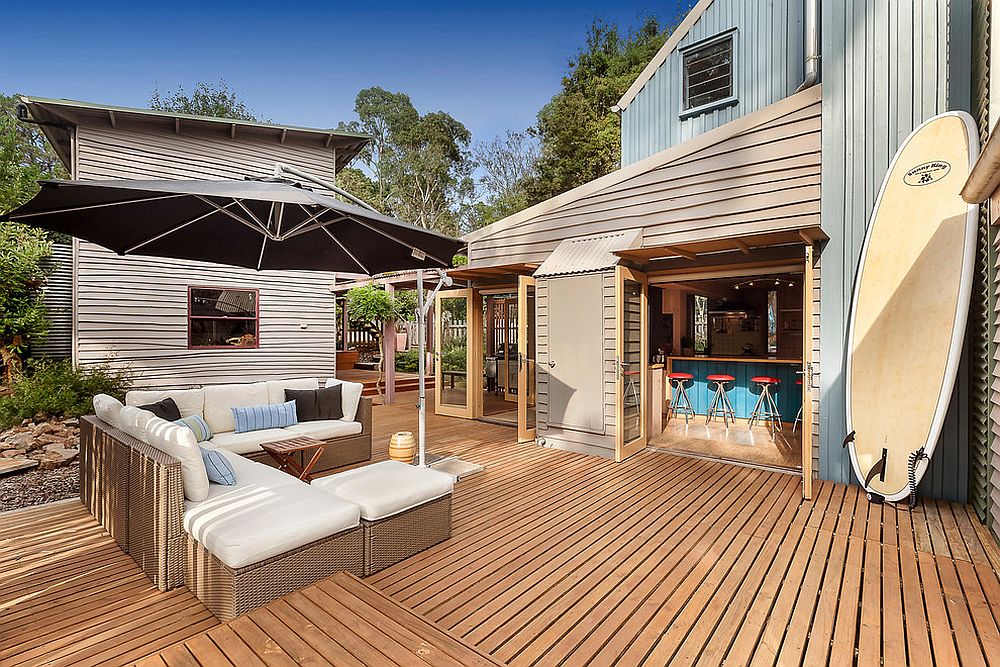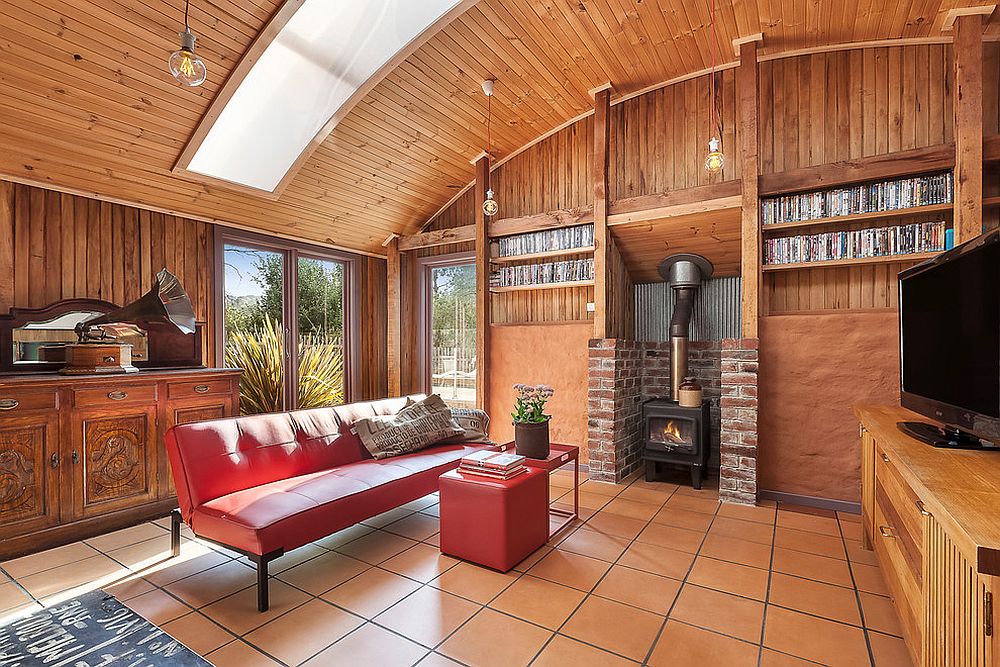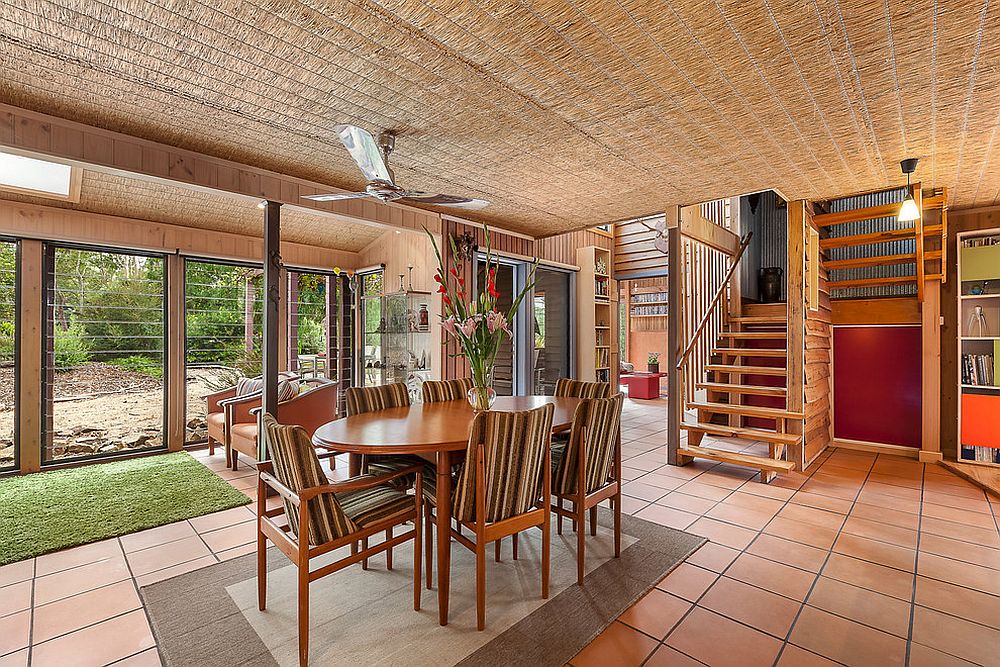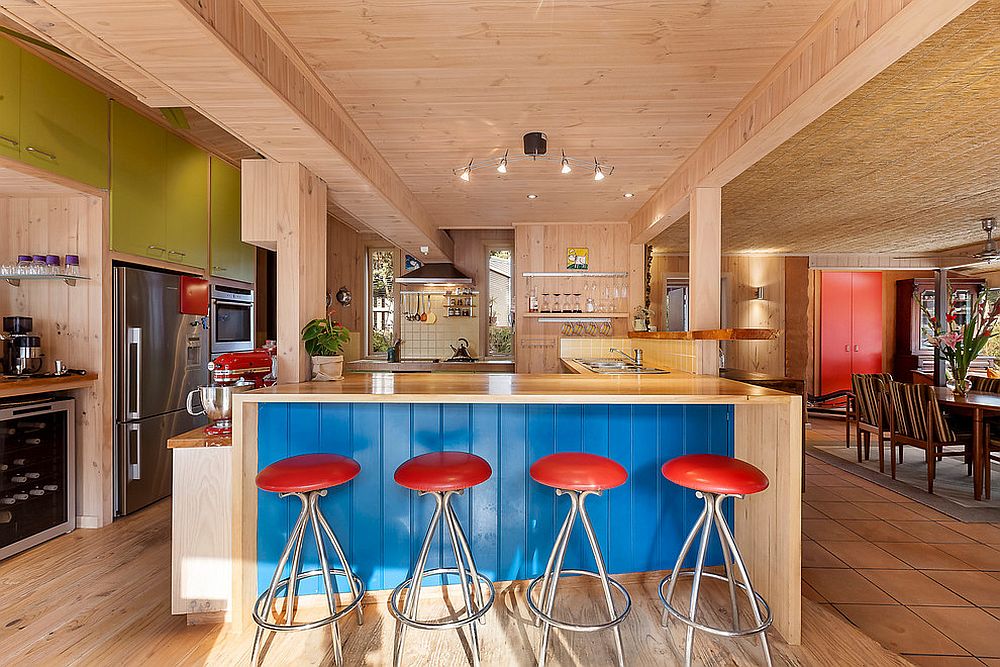 Flowing wooden decks extend the living space outside, with a vivacious pool area and outdoor Jacuzzi elevating the opulence of this Aussie home. On the inside, a neutral color scheme coupled with varying finishes in straw, terracotta, timber and mud brick create a low-maintenance, inviting and elegant atmosphere that marries countryside beauty with a dose of modernity. A perfect family residence that reflects the dreamy charm of Shoreham!