Call it a cushion. Call it an ottoman. Yet a pouf is so much more! A versatile furnishing that can be round, cylindrical or cube-like, the pouf is often used for extra seating, and it can pull table and footrest duty as well. But you may not realize how many other perks a pouf can bring home. In fact, we're often much more bold and daring when it comes to our accent furnishings than large pieces like the sofa. Today's post is dedicated to the multi-faceted pouf and all of the ways it can enhance your interior… [from CB2]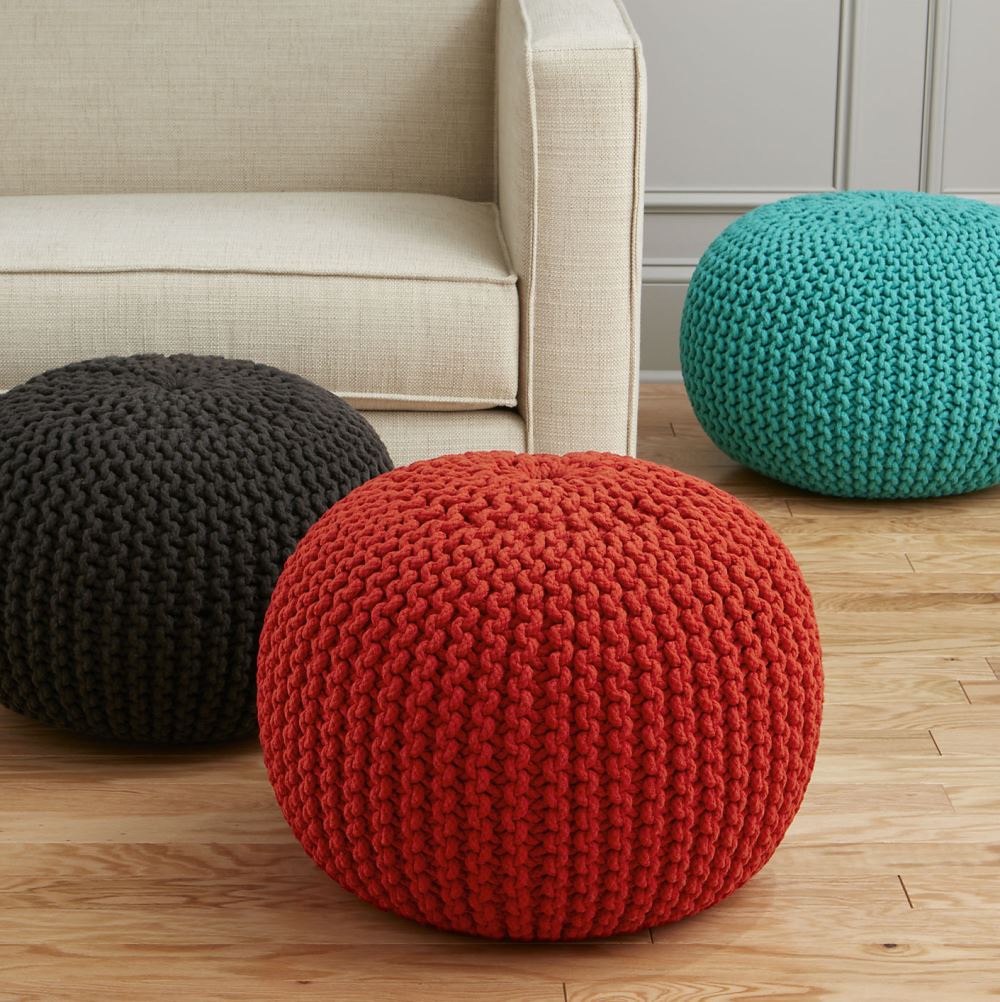 Extra Seating
Let's start with an obvious use for these little gems: extra seating! Some poufs tuck right under the coffee table so you can pull them out as needed. Others are a lot more than "extra" seating. They provide key seating for small spaces! Below we see the Knitted Graphite Pouf from CB2: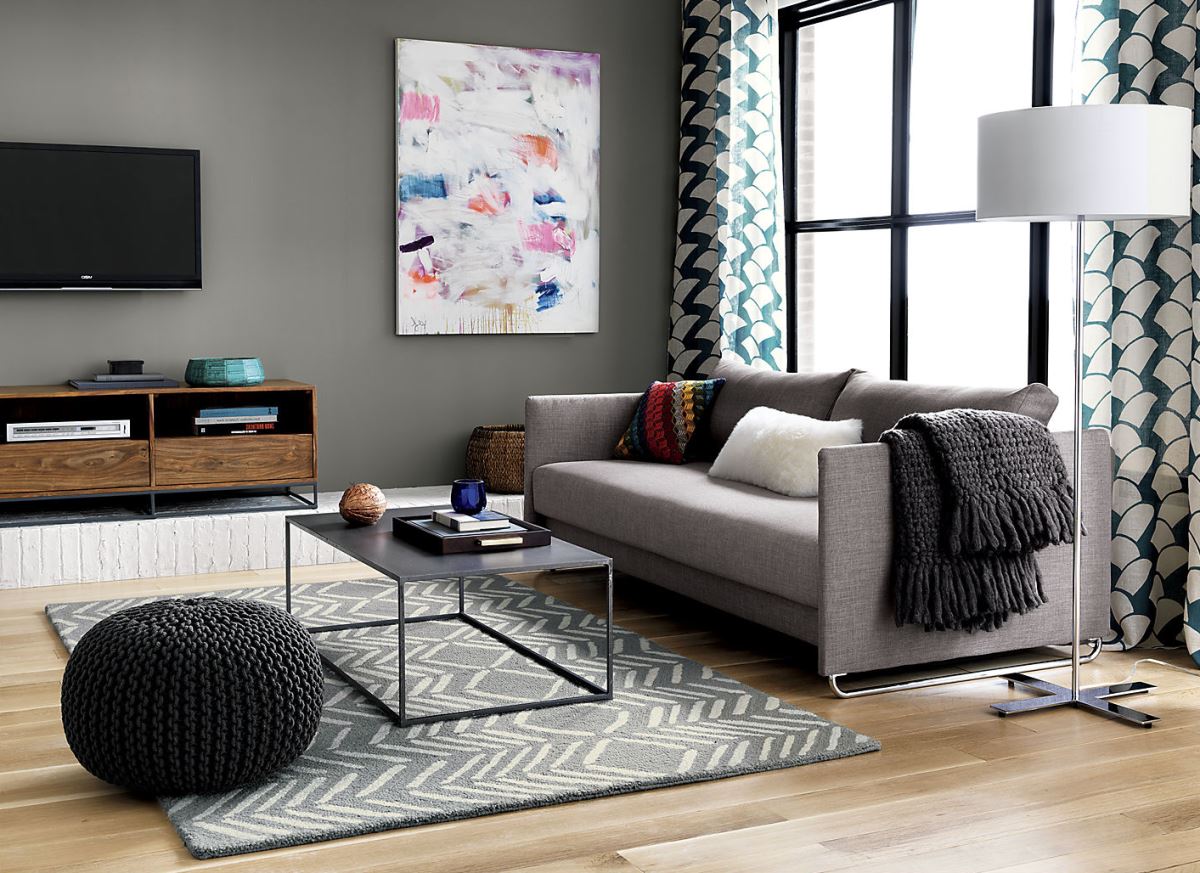 Because they are compact, poufs can be clustered or stashed in the place of your choice, and you can bring them to the forefront as needed. Some people love keeping them near couches and chairs so they can double as ottomans (but we'll get to that later…) [from Jessica Helgerson Interior Design]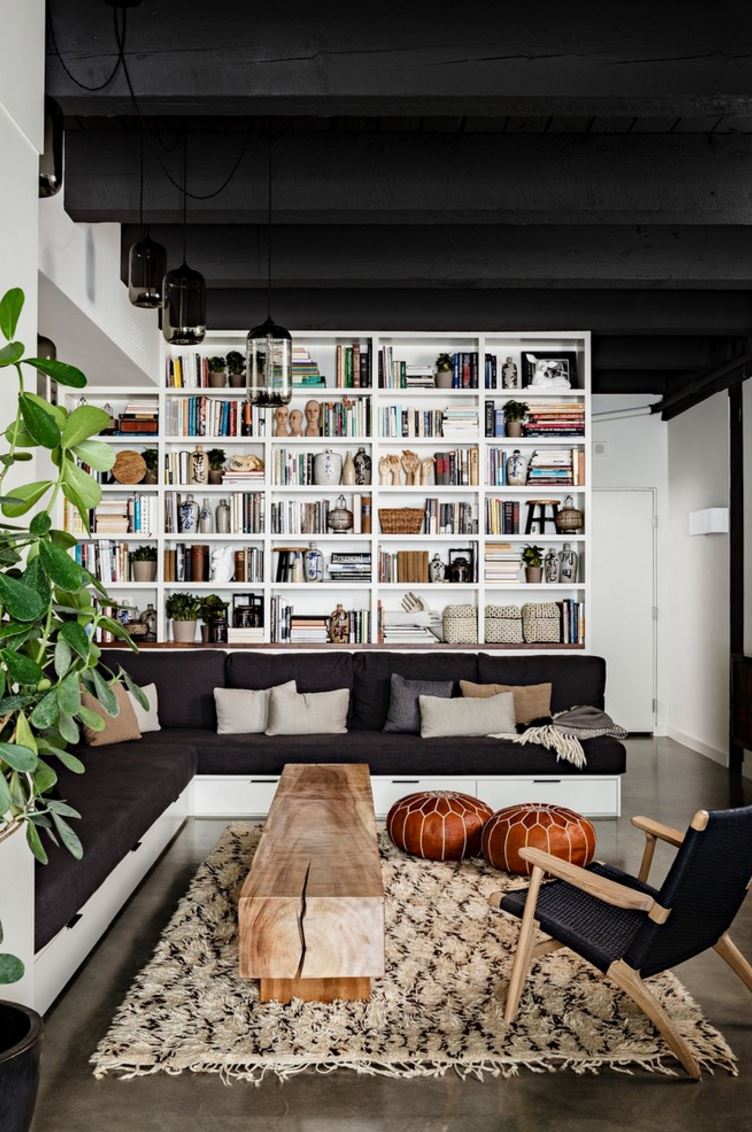 Side Table Solution
Poufs make excellent tables. Stash one or two of these versatile furnishings in a seating area, and they soon become handy surfaces for trays, plates and other essentials. Below we see the weather-resistant Outdoor Square Mineral Pouf from Crate & Barrel: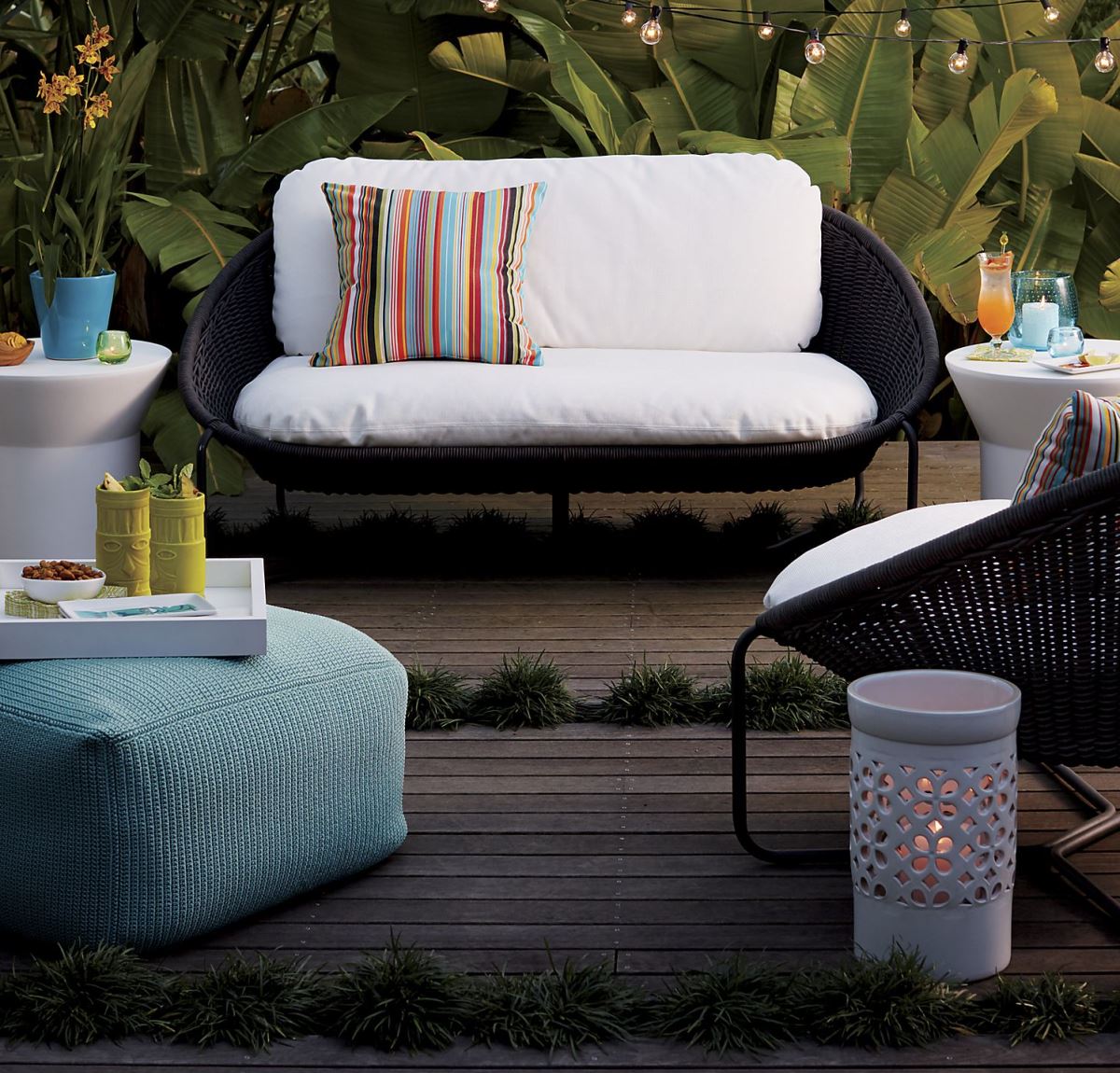 Many poufs are woven, braided and crocheted. Their softness makes them perfect for kids' rooms. Use them to hold books, toys and other items regularly loved and used by active children. [photo by Portraits to the People for Emily Mughannam Design Interiors]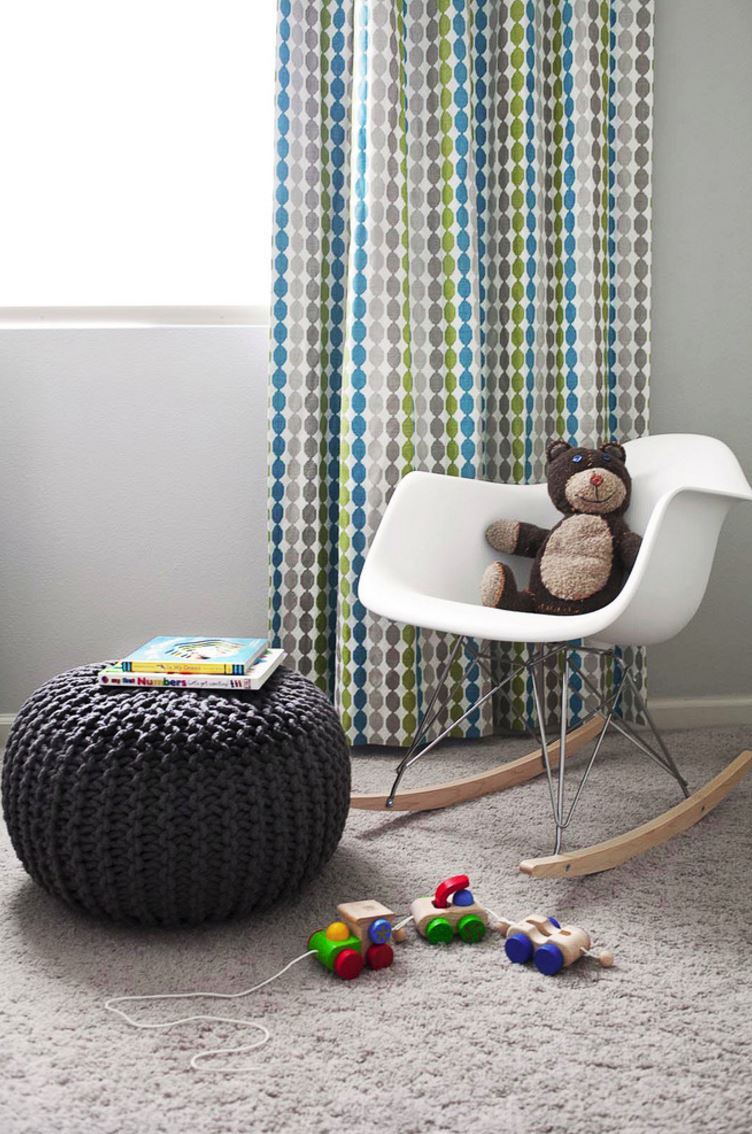 Modular Coffee Table
More and more design lovers are using poufs as a coffee table solution. Pair two of them as a focal point for the middle of the room, then split them apart if the need for extra seating arrives. You could even combine four small poufs to create one modular coffee table! [from Hudson Interior Designs]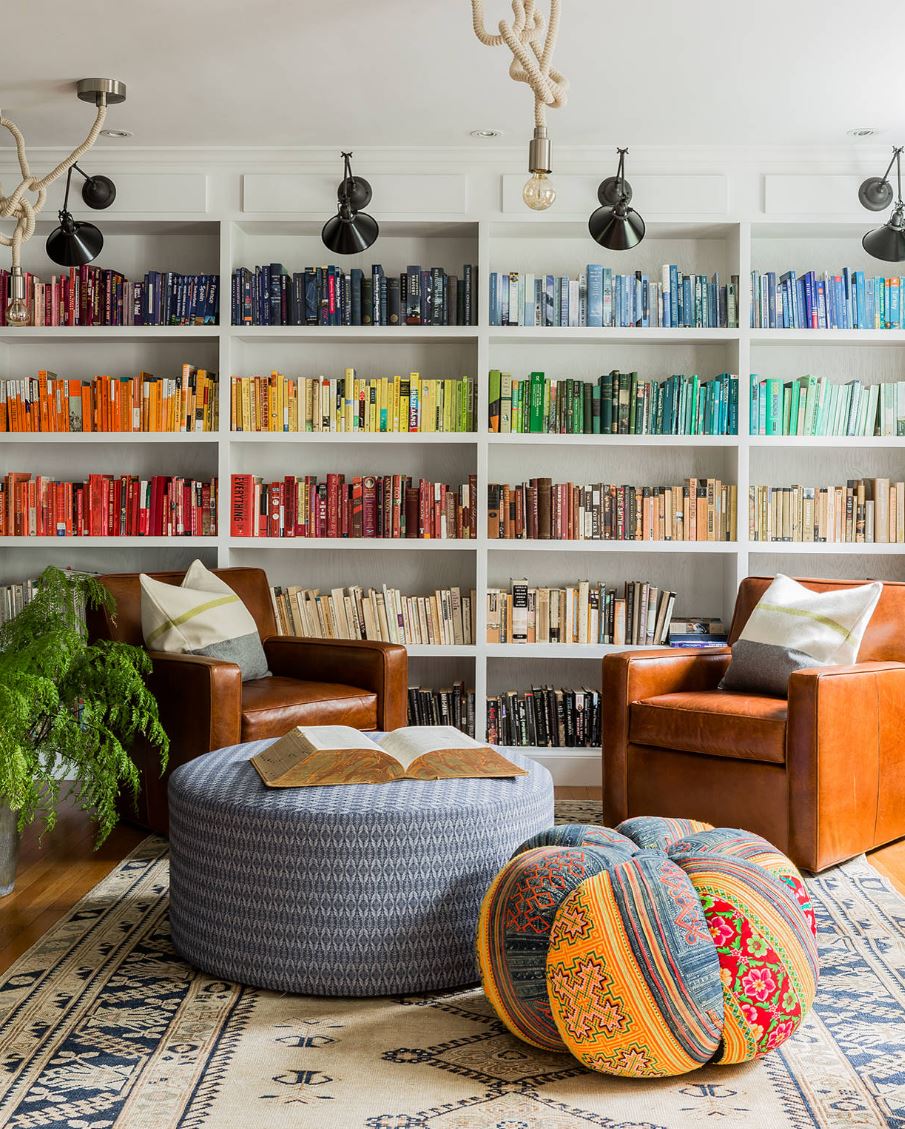 Then again, one large pouf can make a grand statement and add texture to the sitting area of your choice. [from Jamie Keskin Design]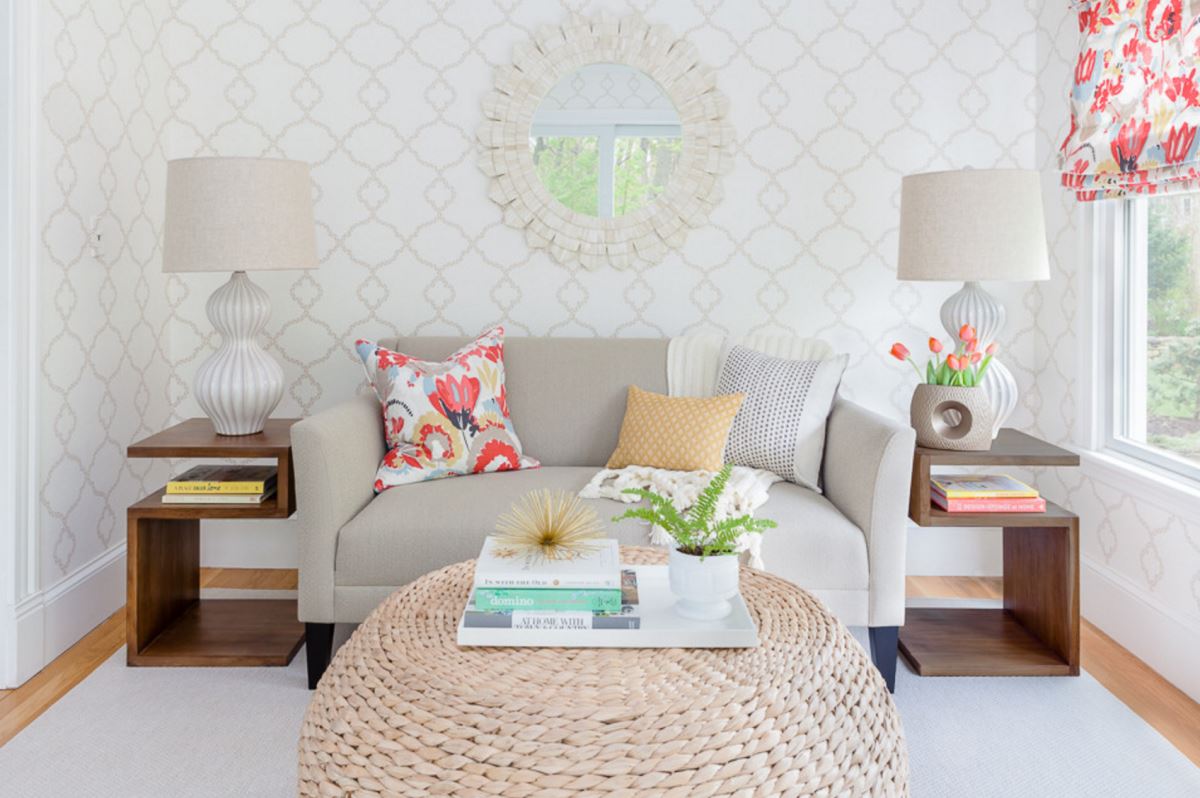 Fancy Footrest
Poufs are ideal footrests, especially since they can easily be moved around the room and placed as close to (or far from) the chair as need be. [photo by Lincoln Barbour for Jessica Helgerson Interior Design]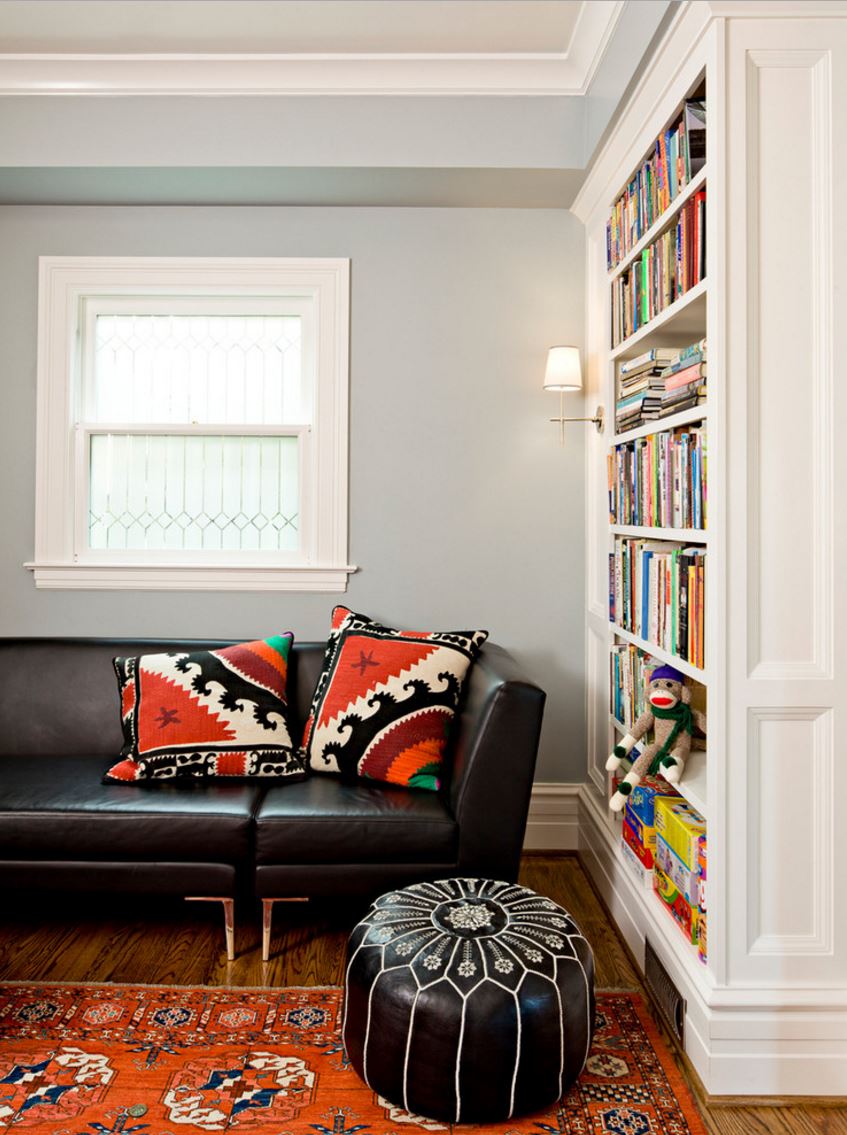 Stash the pouf near the couch, the chair, or in between so it can easily move a few feet here and there to accommodate the furnishing of choice. Below we see a textured ottoman in a modern living area. [from The Room Illuminated]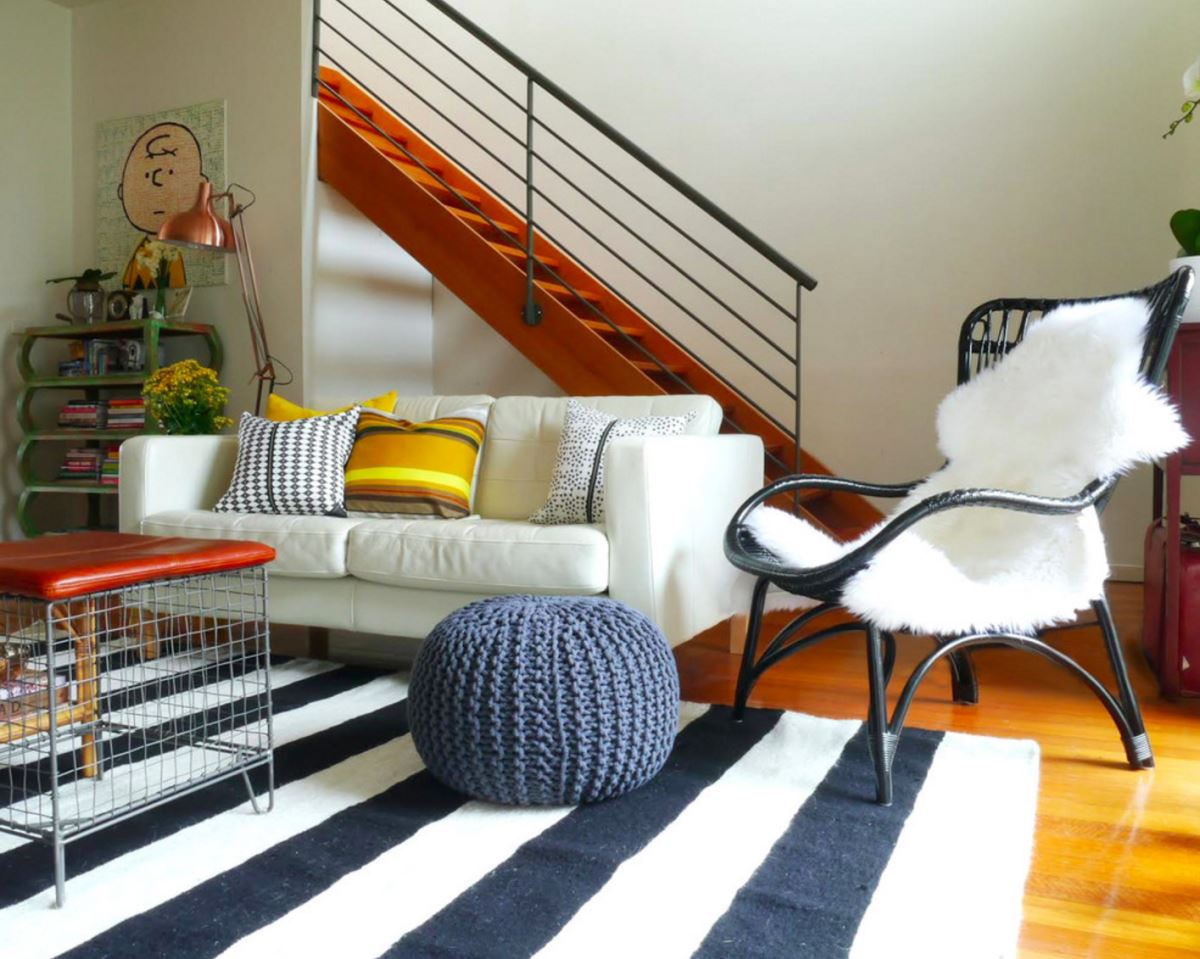 Outdoor Lounge Essential
Thanks to a whole new crop of outdoor-safe poufs, you can use these cushy furnishings to enhance your outdoor lounge! In the next image we see the Cris Knitt Black Pouf from CB2: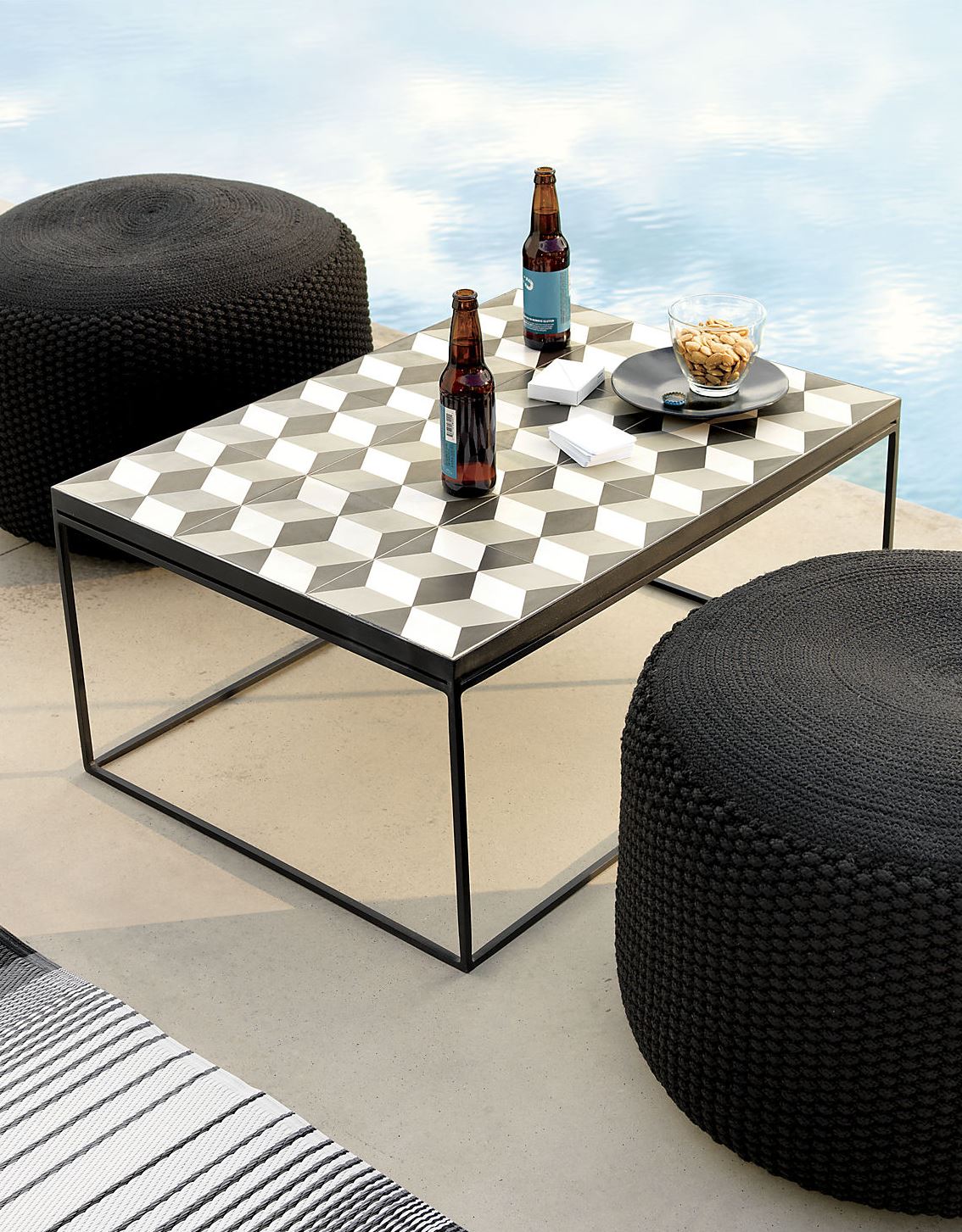 Poufs have the power to add an earthy element to your outdoor space, which is perfect for the current tropical style trend that shows no sign of diminishing. This Braided Hemp Pouf can be used as seating or as an extra side table!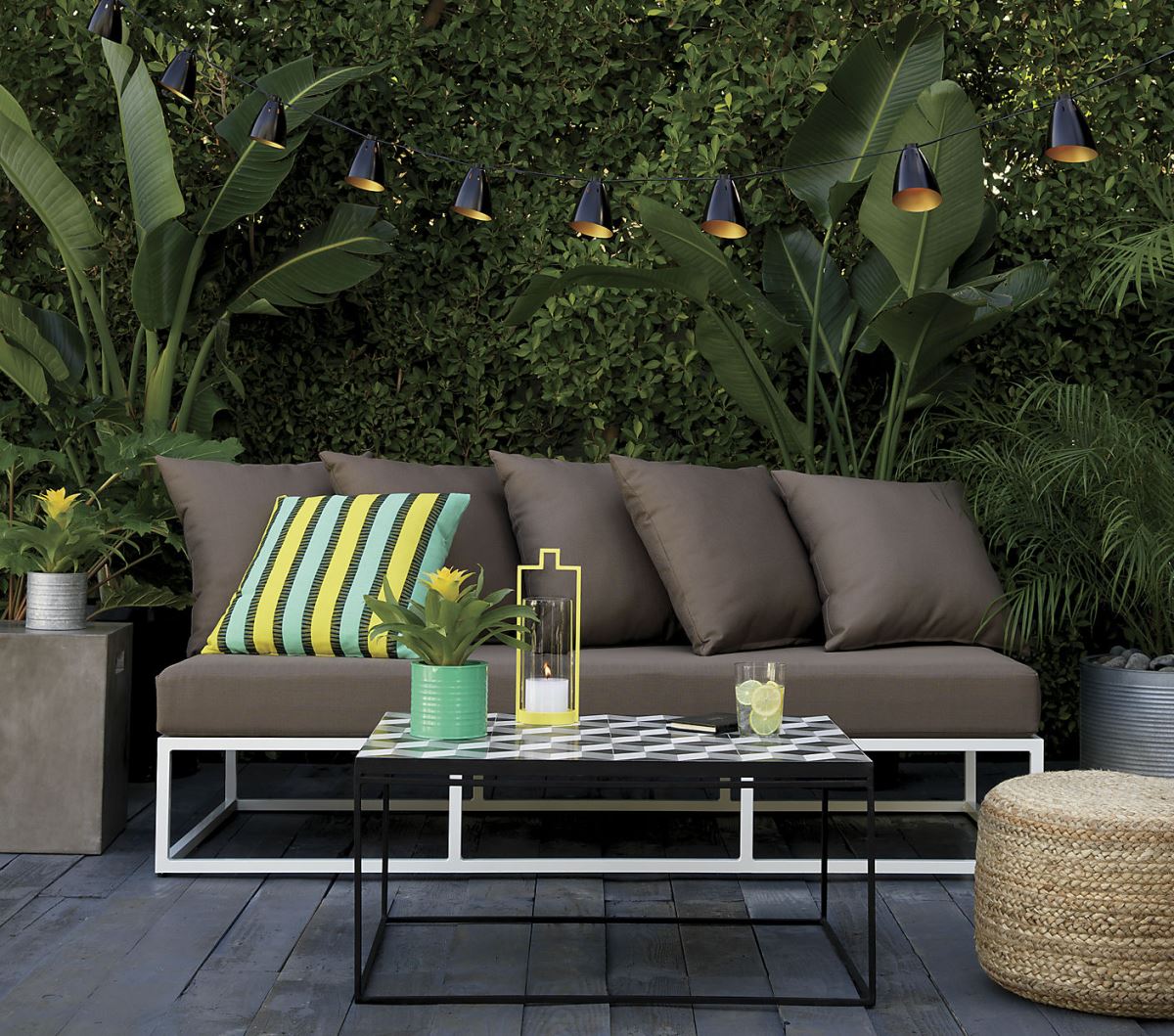 Bedroom "Bench"
For an eclectic look in the boudoir, try adding a pouf or two to the foot of the bed rather than a traditional bench. This Lurex Braided Pouf from West Elm will introduce a hint of metallic shine: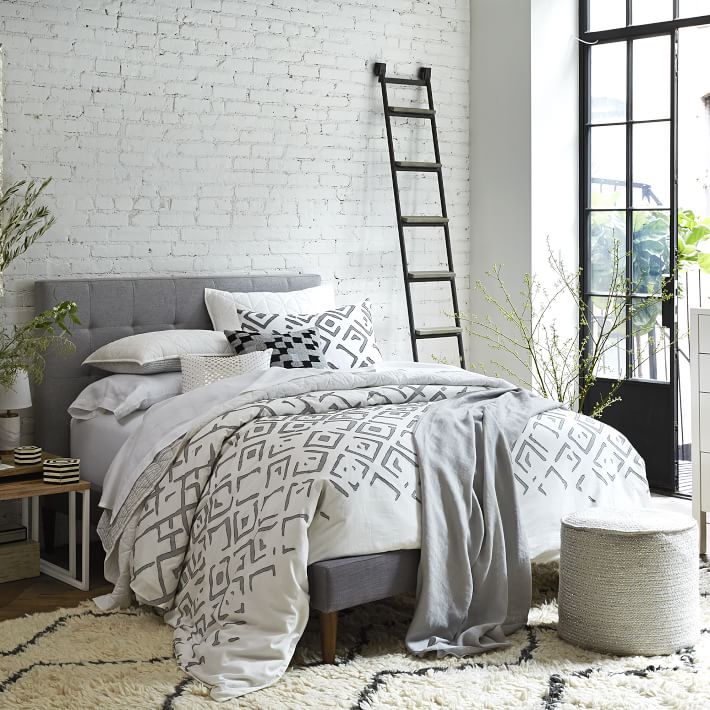 In a room styled Emily Henderson (and featuring items from Target), we see a patterned pouf at the foot of the bed. It adds a lot to the space without overwhelming it and provides a place to rest a robe, or to sit while putting on shoes for the day.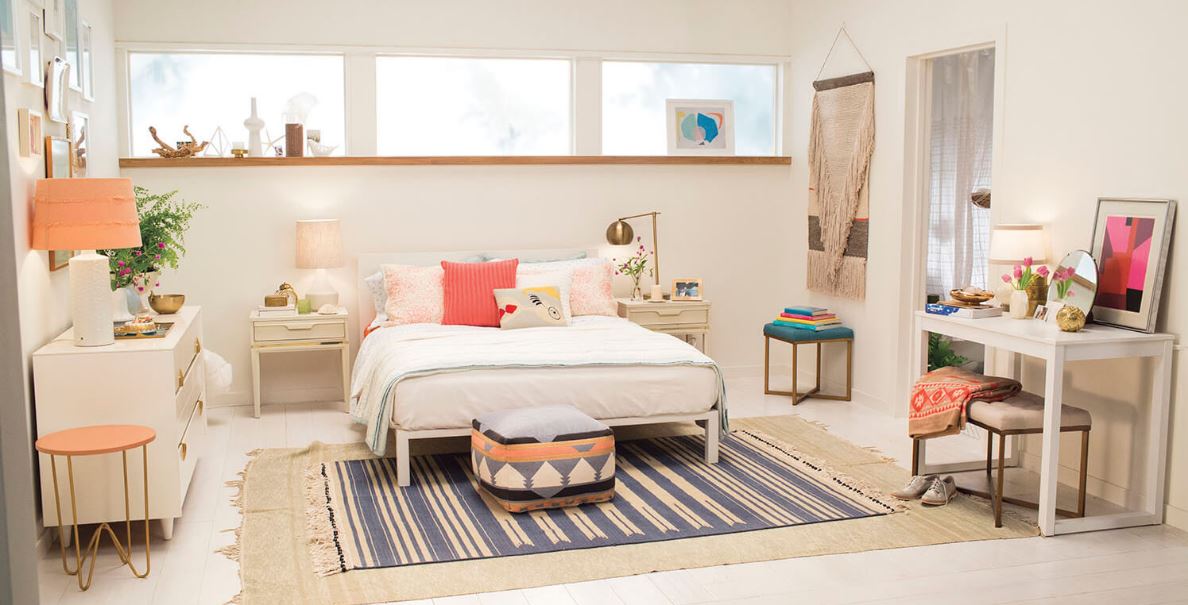 Sculptural Focal Point
We've seen the power of poufs when it comes to multi-purpose furniture. But did you know that these design wonders can also add sculptural interest to the room of your choice? Why not create a stylish cluster with your poufs while they're waiting for their next practical use? [from Reed Design Group]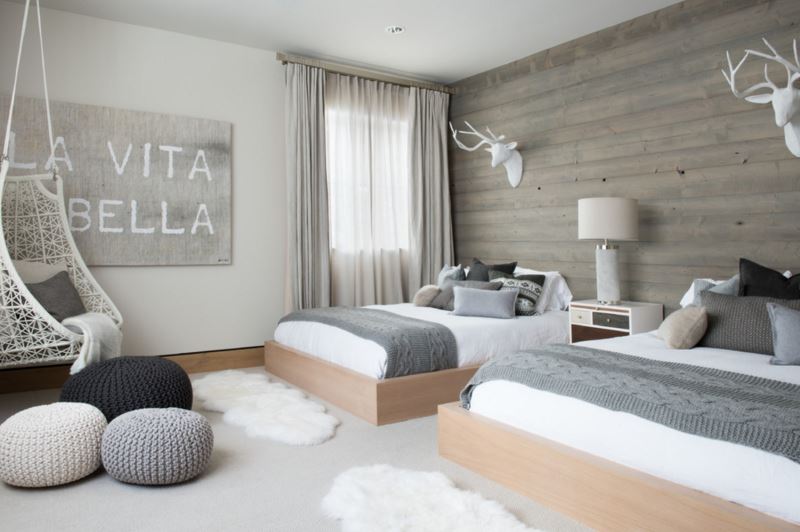 In the kids' room below, there are many objects of interest. These patterned poufs are two of the most intriguing… [from Chris Snook Photography]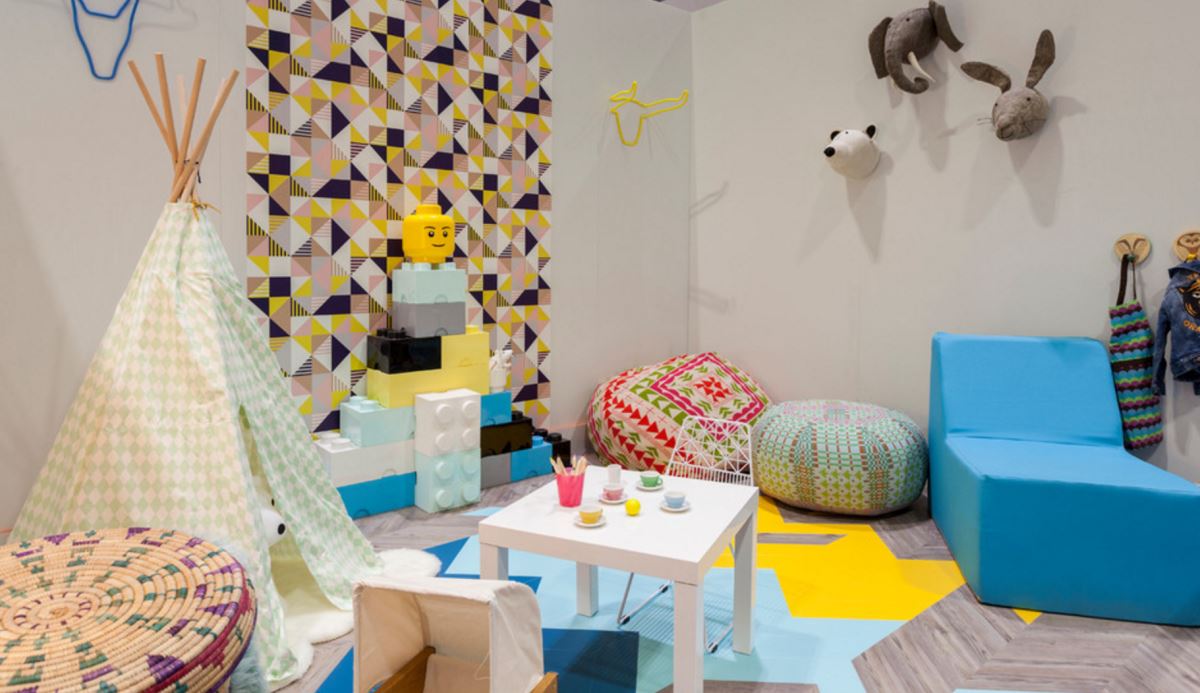 Pattern Player
Since poufs are smaller than your sofa, they're the perfect way to introduce bold pattern into your home. For example, you may not be brave enough to purchase a couch featuring the design on this Boho Wool Pouf from West Elm, but in small doses, isn't it divine?!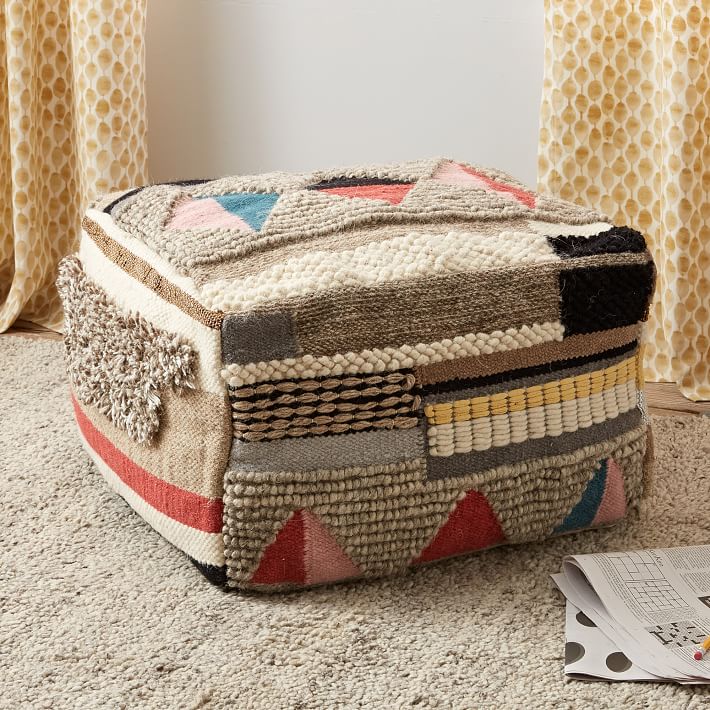 And if you're shy about mixing patterns, throw in one more design without pushing the room over the top. This Multi Texture Wool Pouf features a large eclectic pattern that has the potential to blend with both solid fabrics and patterns: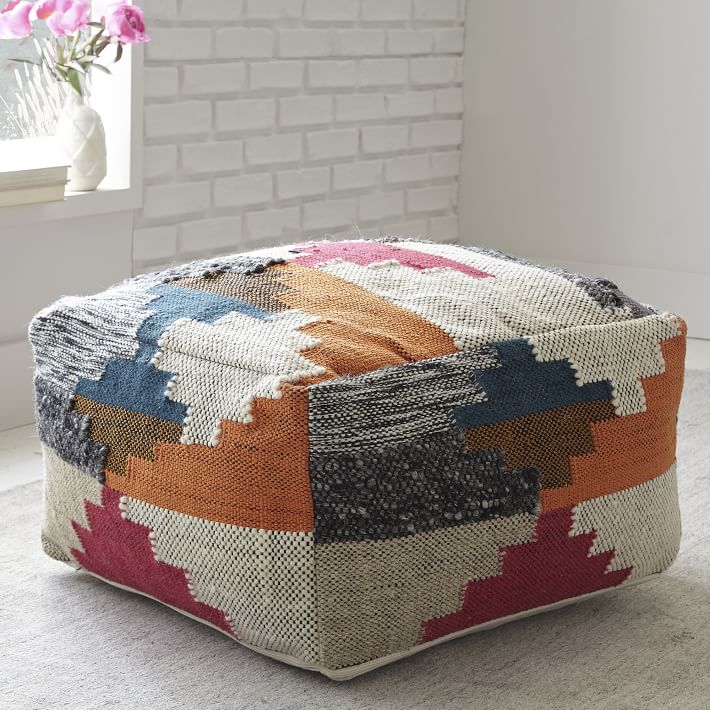 Boho Flourish
Because so many pouf patterns have a hint of earthy, eclectic flair, they're an easy way to add Boho style to your interior. This Sawan Pouf from Anthropologie is as stylish as it is comfy: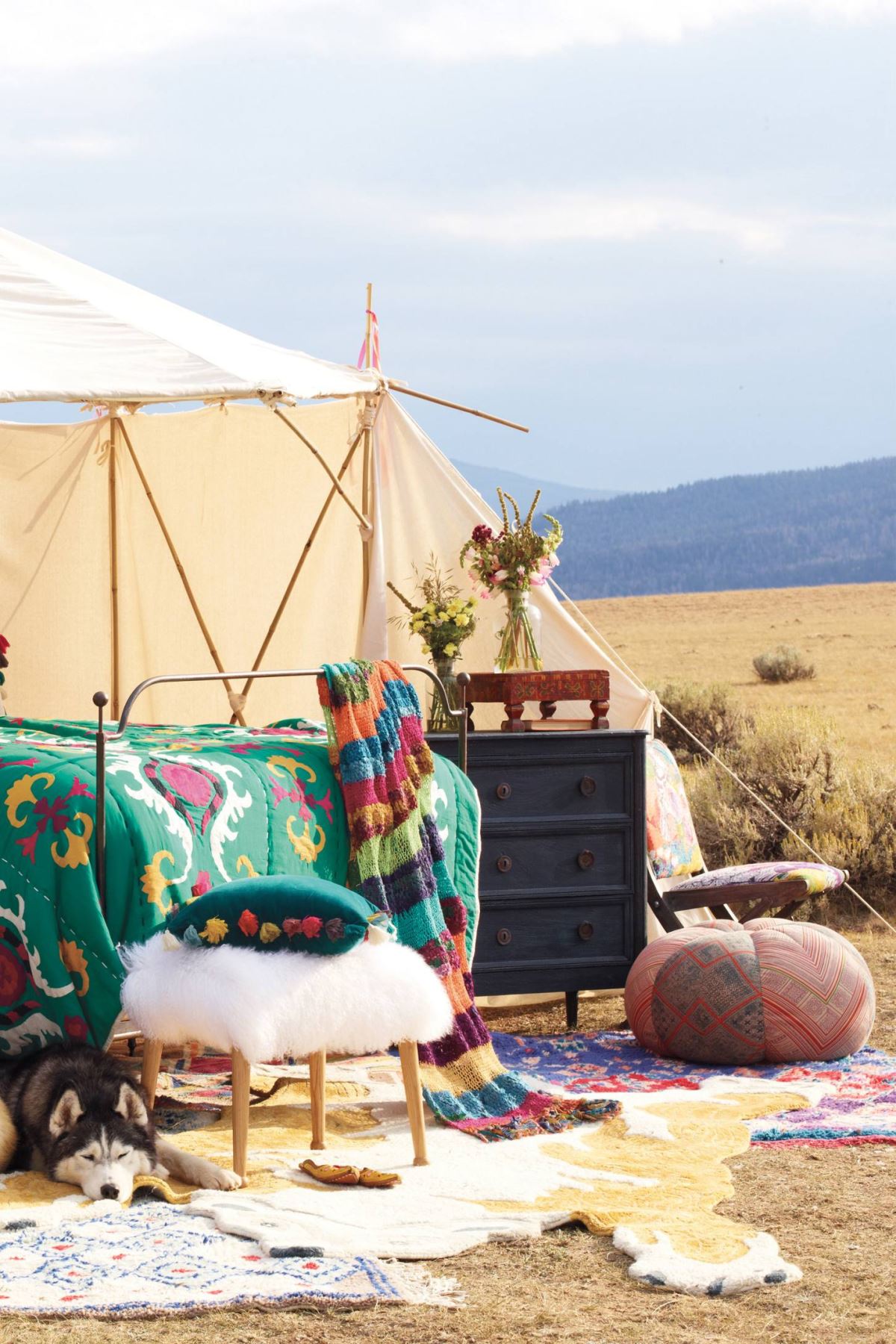 And check out the metallic fringe on this Paillette Pouf, also from Anthropologie. Shimmer and texture are an unbeatable combination, don't you think?!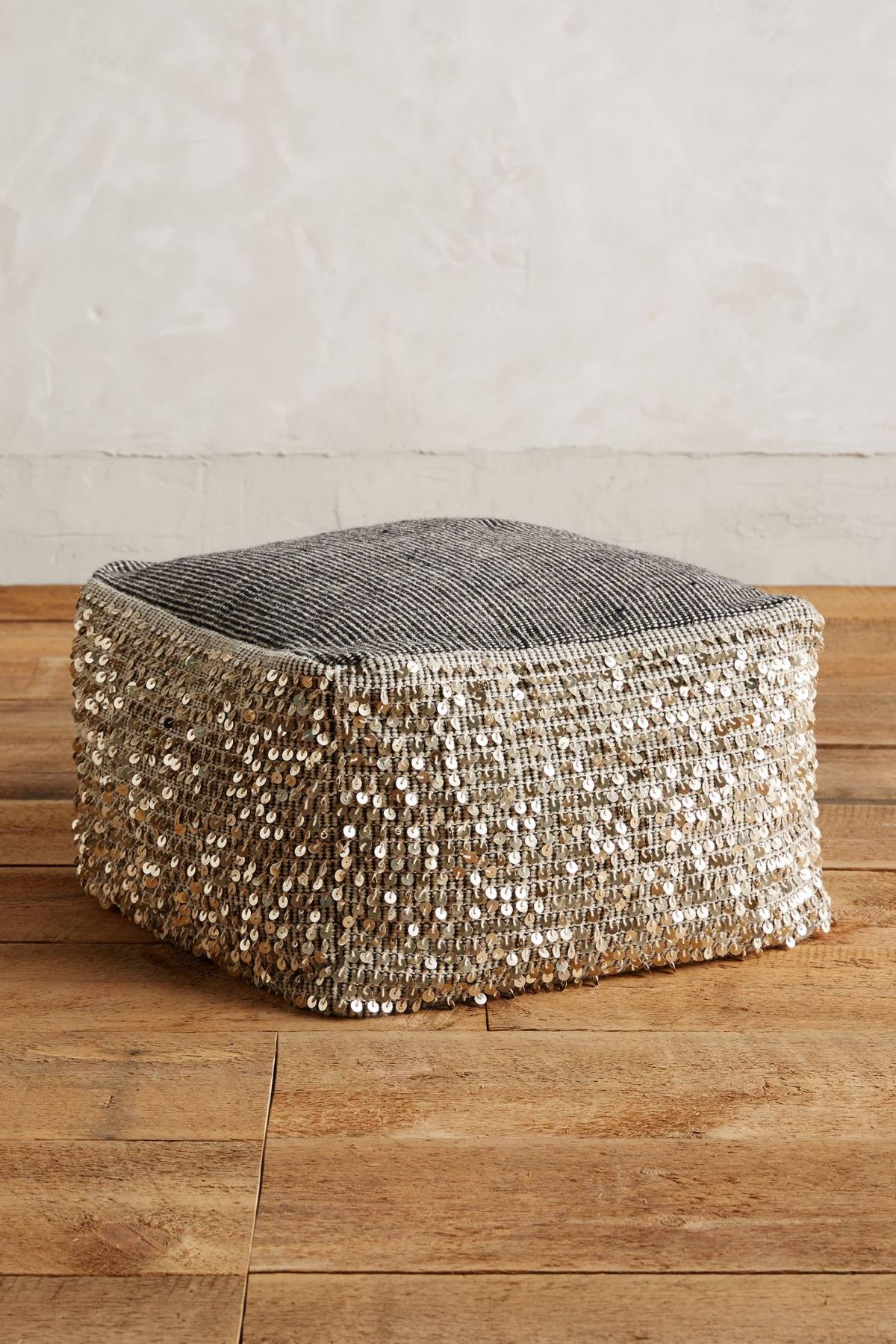 Comfy Cozies
Last but not least, we're loving the textural potential of poufs. If your space needs a hint of cozy, furry style, you can add a shaggy accent to the mix. These Mongolian Lamb Poufs from West Elm are a popular choice, and there are a range of faux options out there as well.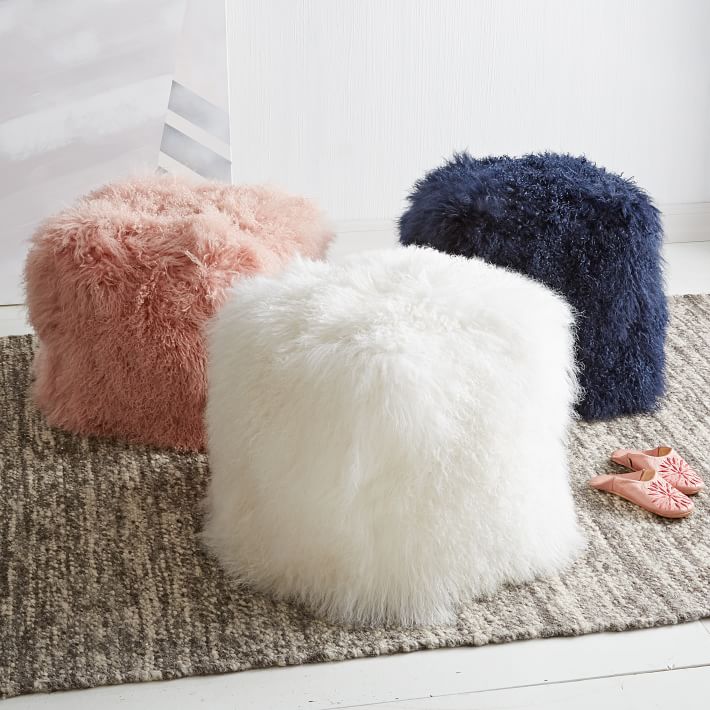 Will you be adding a pouf to your interior this season? Tell us about your favorites from the post by leaving a comment below…