With the last of winter's chill in the air, it's comforting to look forward to the warmth of spring…and all of the amazing design opportunities the new season brings! Today we highlight some top decor trends that will add a breath of fresh air to your interior. From fabulous florals to vases in soothing tones, there's no statement too small when it comes to giving your home a spring refresh. Keep reading for spring decor ideas, amazing finds, and of course, fabulous design photos! [image below from Anthropologie]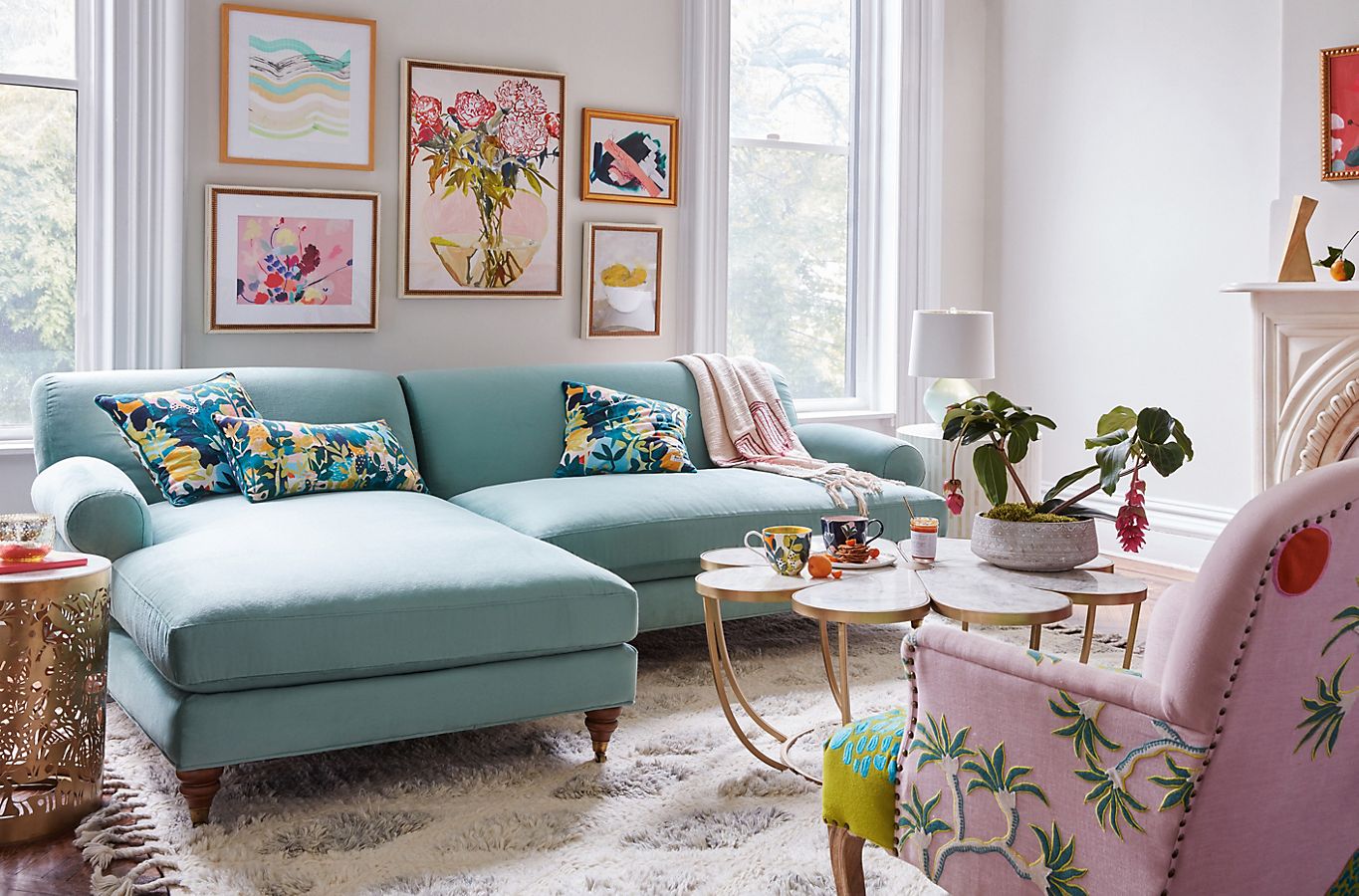 Flower Power
When are florals NOT trendy for spring?! What's interesting about this year is the way they're appearing in many forms and renditions, from the Boho-modern products of Urban Outfitters to the European-style artwork of Anthropologie. For starters, the floral duvet cover below was inspired by wildflower sketches: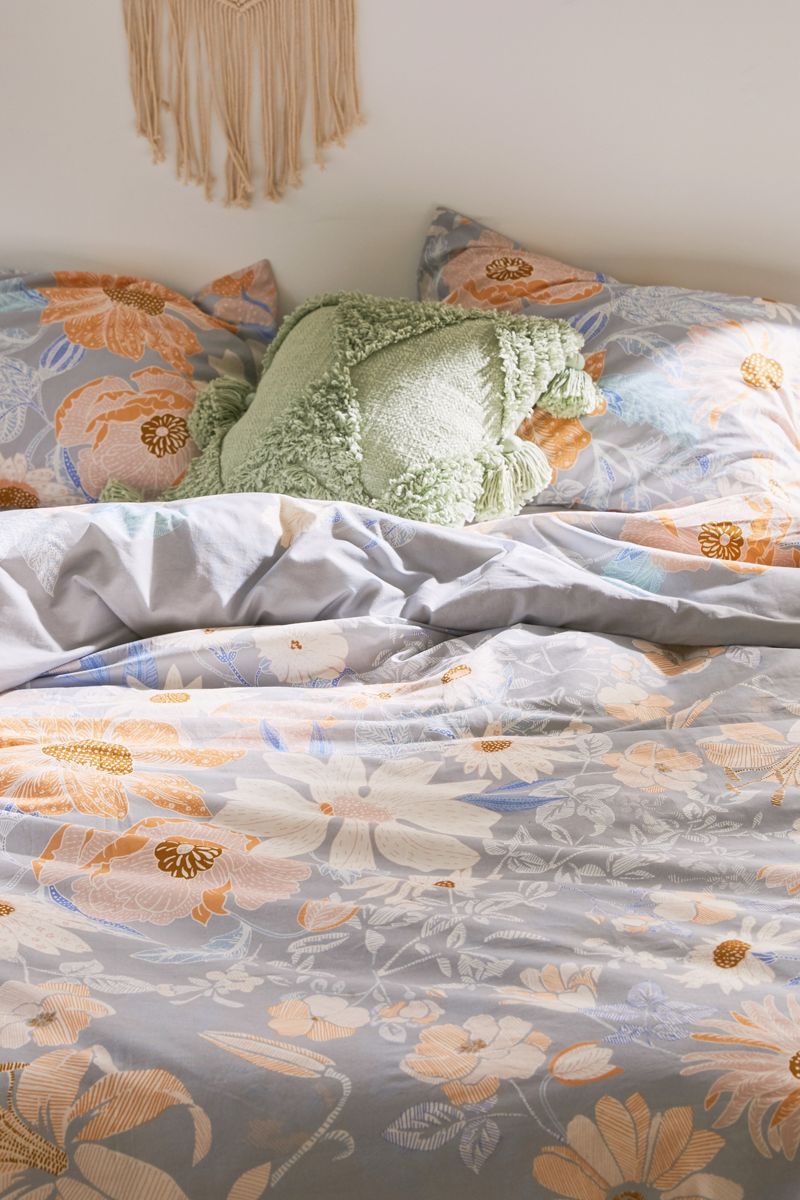 Also from Urban Outfitters, this Phoebe Floral Tassel Duvet Cover is easy-breezy, yet oh so spring-y!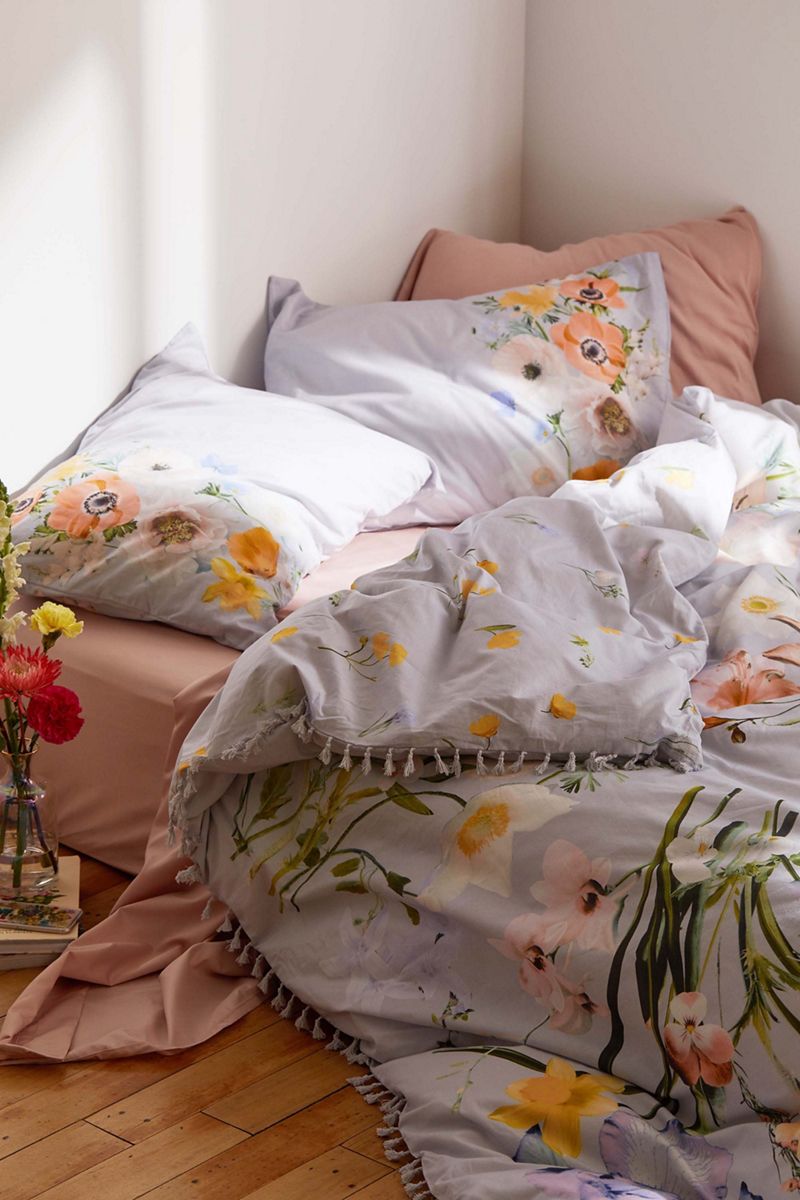 From the bedding to the walls, don't forget about making a floral statement at eye level. Urban Outfitters' Clara Jungle Removable Wallpaper will help you create the accent wall of your dreams. Or you could go big and do the whole room!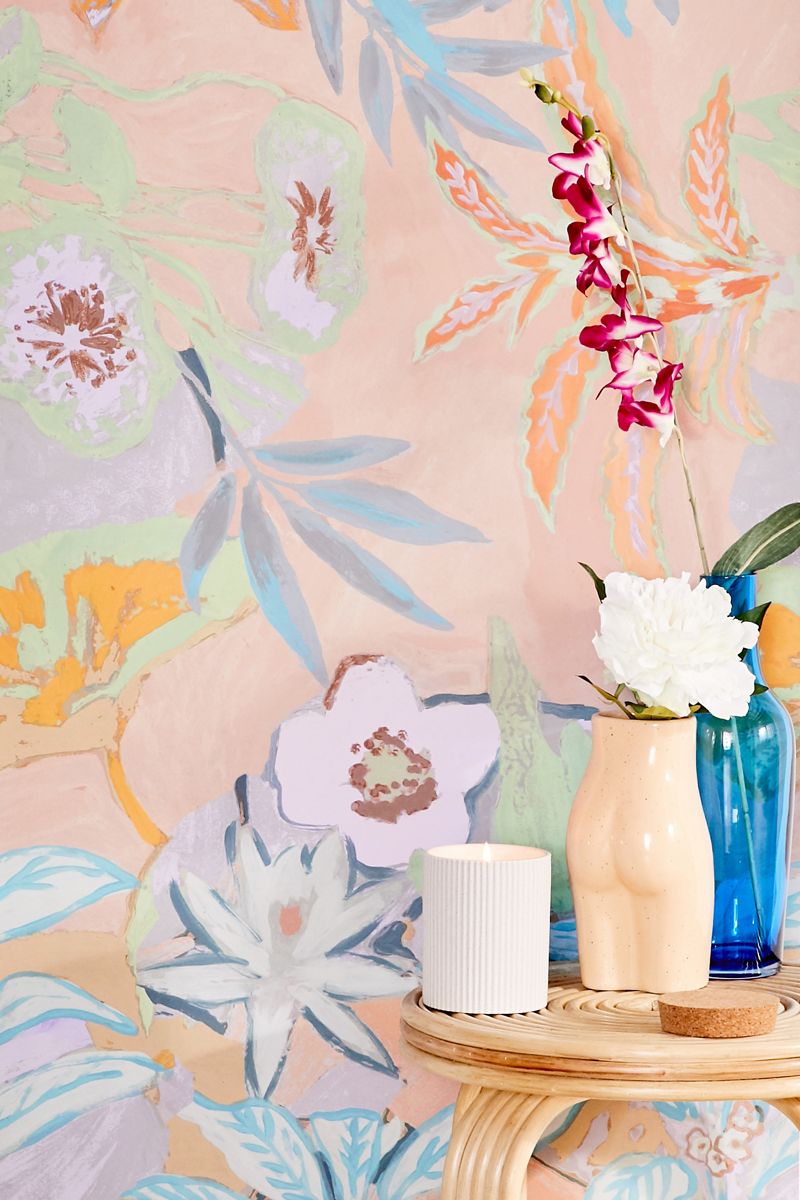 Then again, one piece of strategically placed wall art can make all the difference. This Italy Spring Wall Art from Anthropologie (by artist Jennifer Allevato) is romantic and whimsical: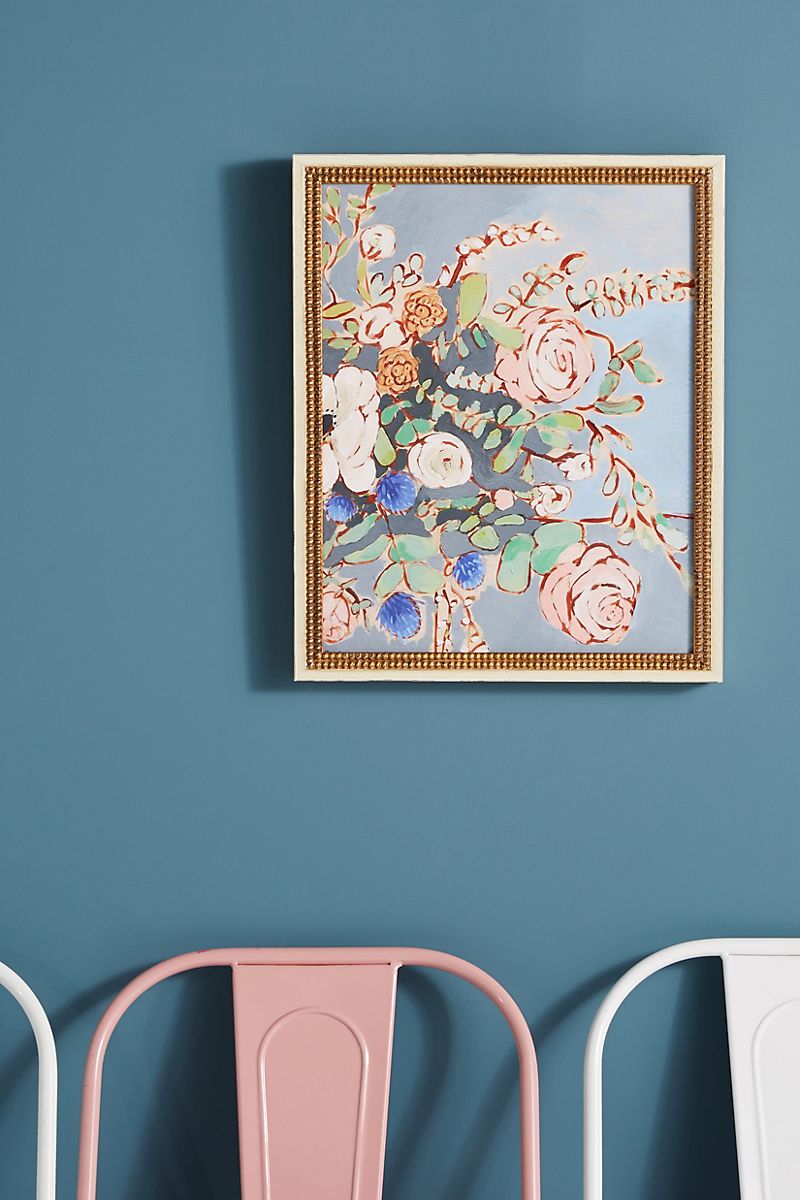 For wall art that celebrates the ever-trendy power of blush, check out Anthropologie's Spring Blush Wall Art, a creation by artist KT Smail: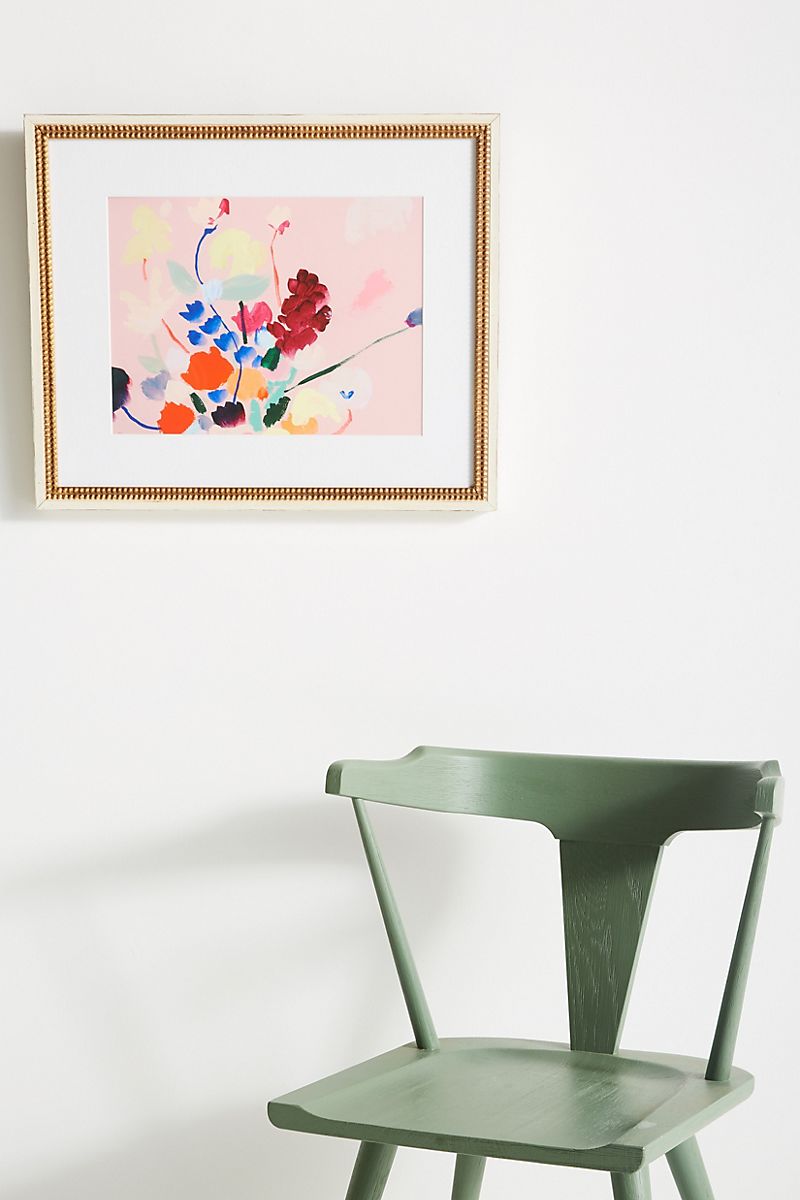 Vases and Blooms
When it comes to this season's vases, the vessels are offered in today's most sought-after tones, from the blush to the mint. Artfully arranged blooms are the filler of choice, whether they incorporate a range of flowers or one monochromatic bouquet with a wild look. Below we see the Oval Milk Glass Bud Vase: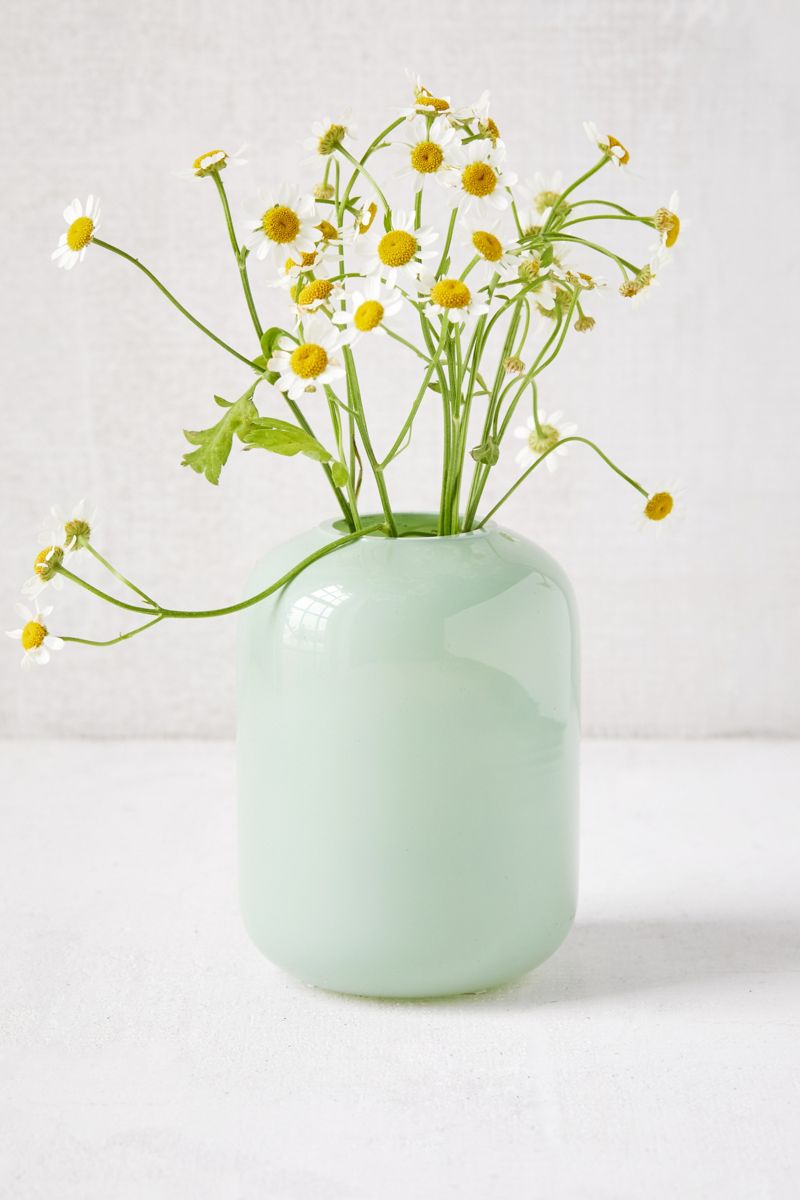 With Deco style and a petite form, this Faceted Opaque Vase in rose is big on geo style and blushing beauty: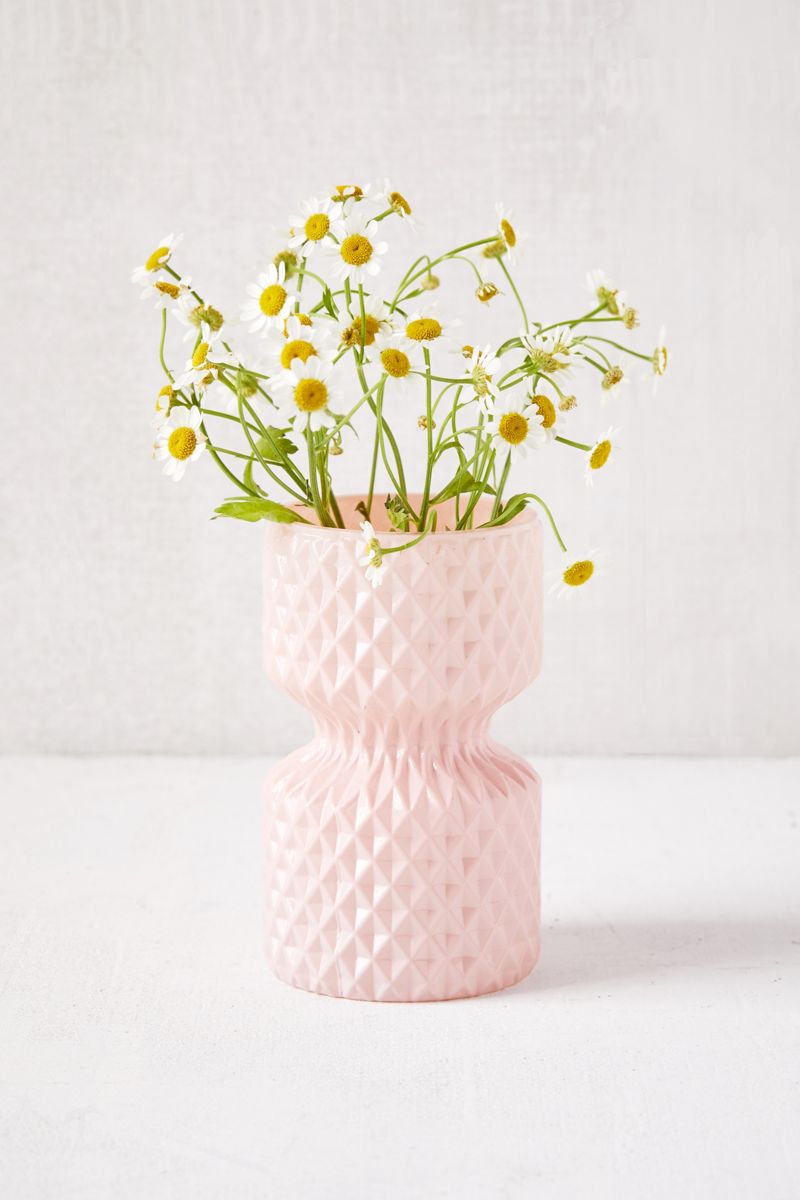 If rosy tones make you think of spring, add a dash of orange and white for a color-blocked effect! This Rose Wilder Vase from Anthropologie is eye-catching with or without blooms: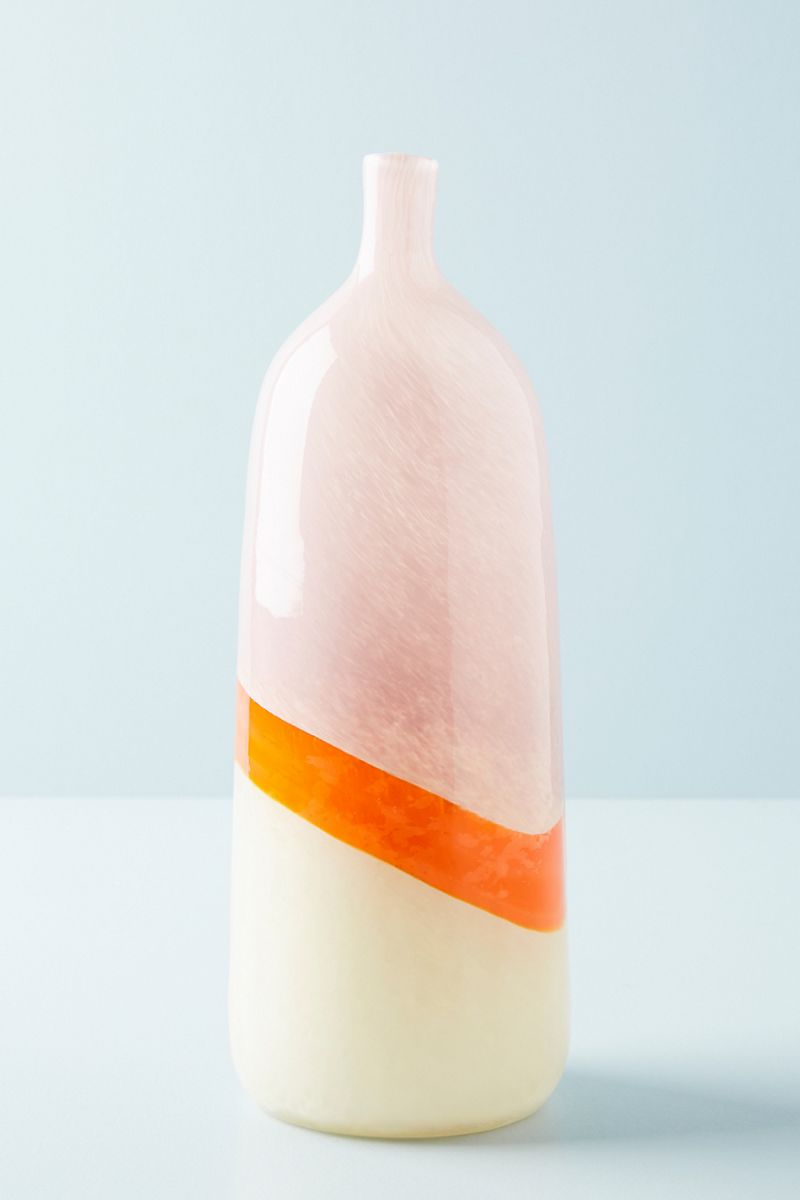 Faux isn't what it used to be. In fact, beautifully crafted faux flowers are putting a creative spin on everlasting blooms. Urban Outfitters' Poppy Spray Faux Flower is edgy and vibrant: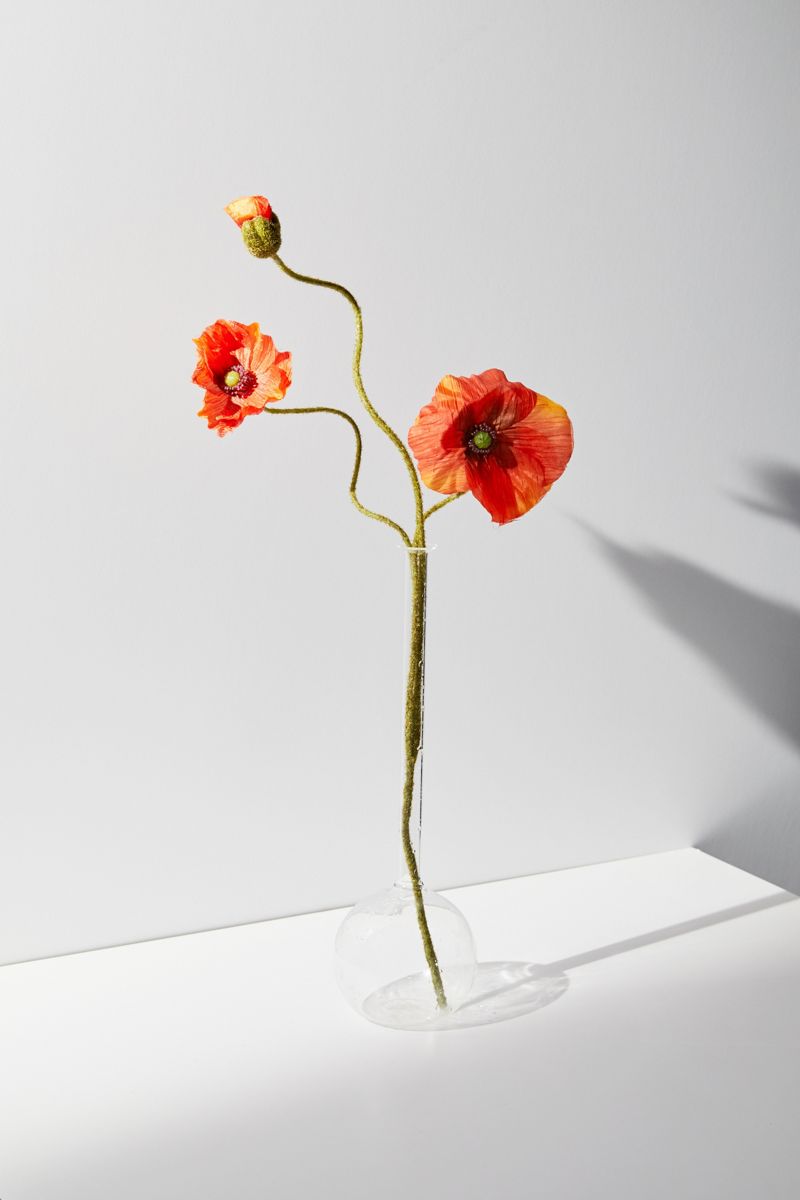 From CB2, this Faux Magnolia Stem looks anything but fake. Maybe it's the hand-applied petals that give it such an authentic look…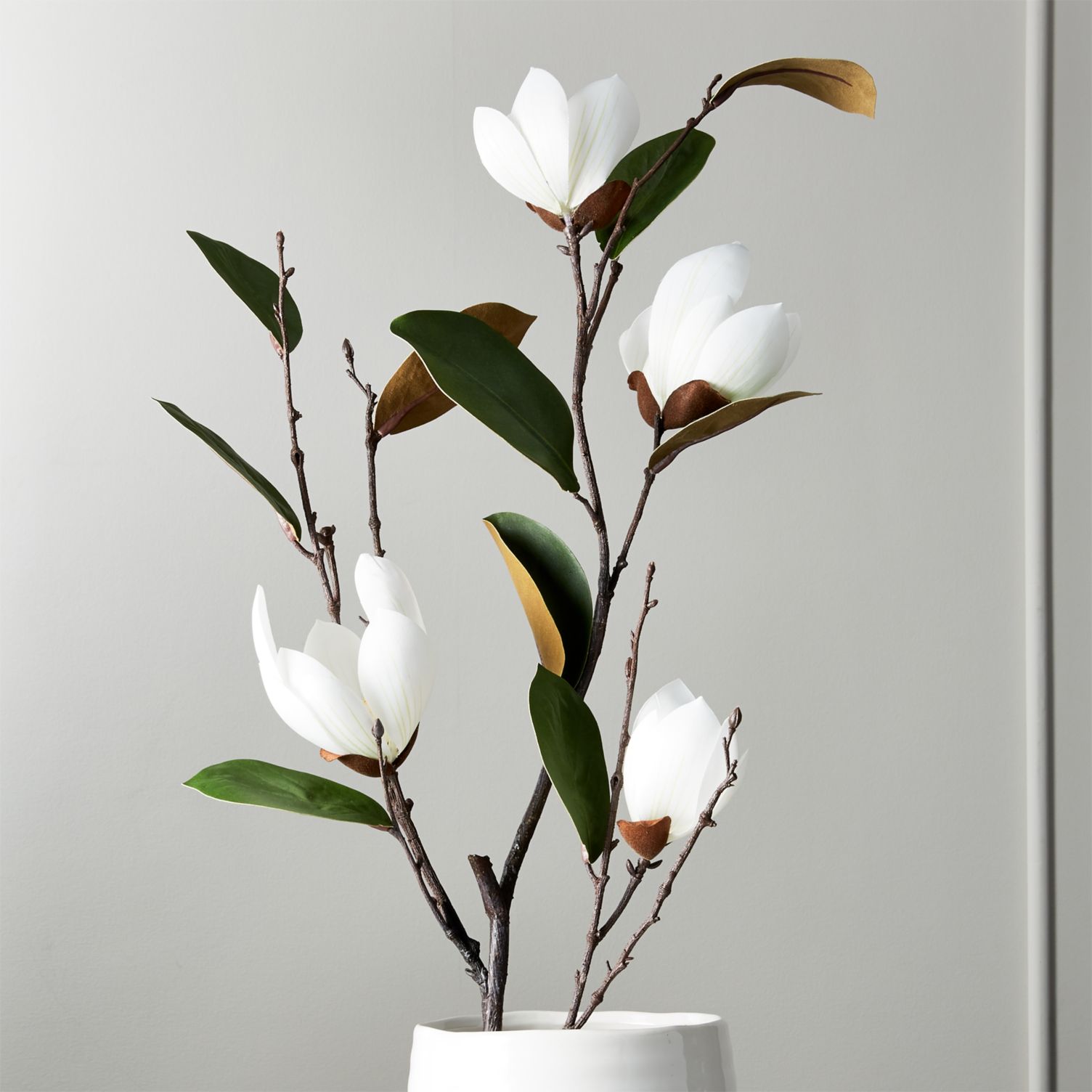 Also from CB2 are these Faux Allium stems, wonderfully playful and conveniently available in purple and pink: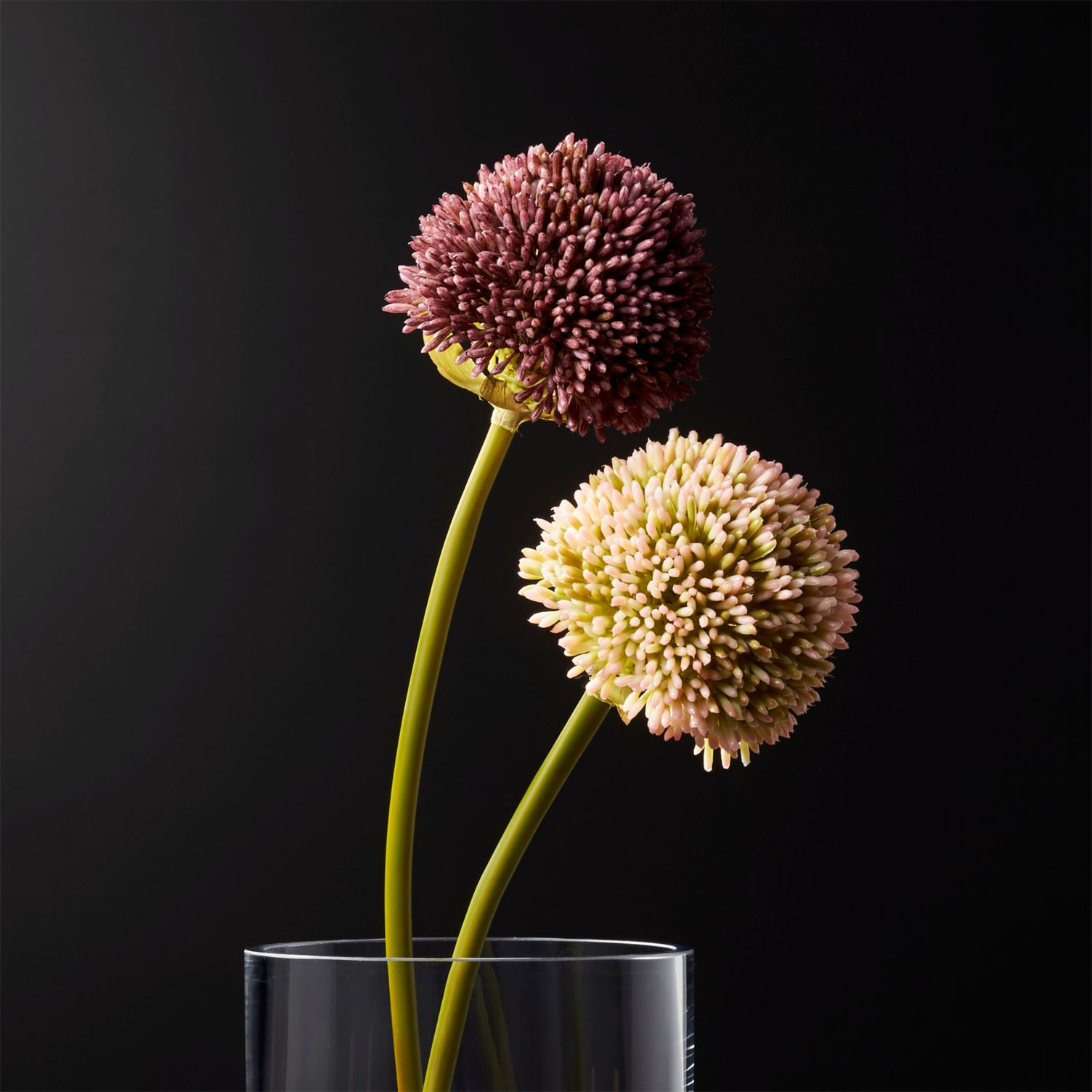 Don't forget the magic of a beautiful planter! Handpainted and glazed terracotta takes center stage in Anthropologie's Ariel Pots, available in small, medium and large: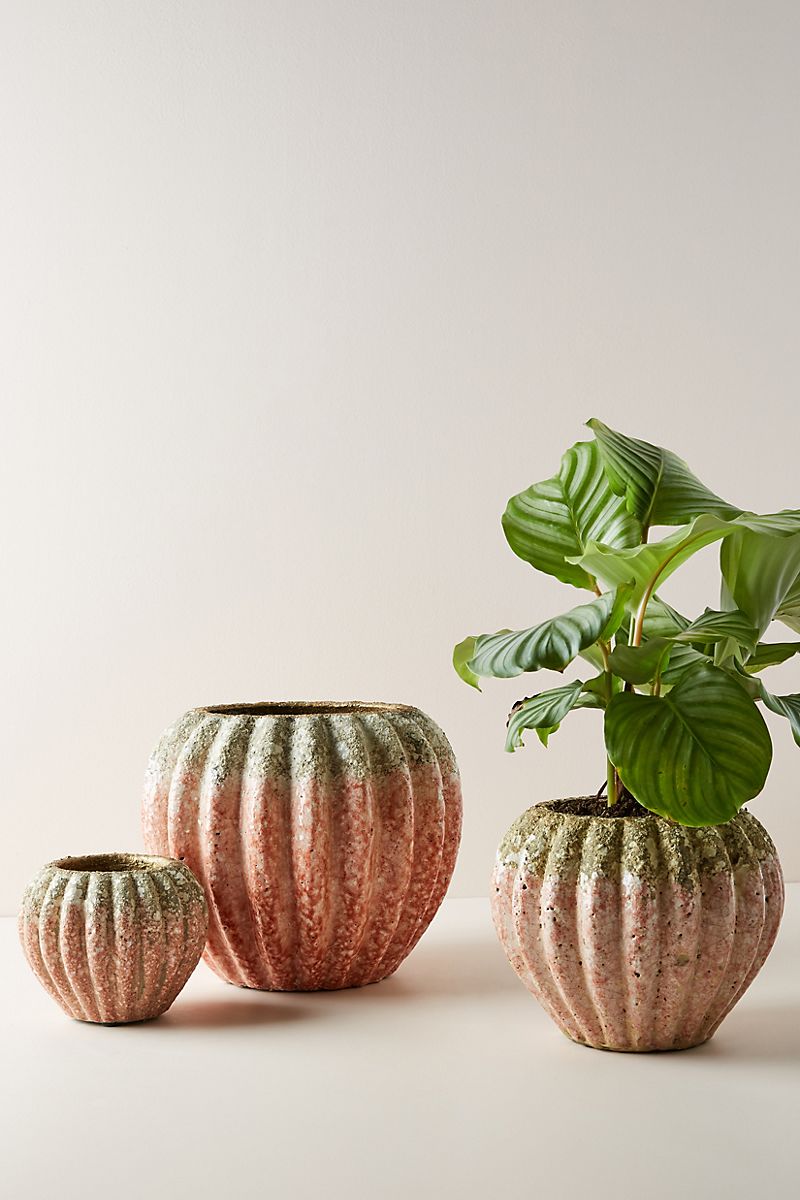 Eye-Catching Entertaining
With spring comes many new reasons to celebrate. From showing off the newly landscaped backyard to honoring family Easter traditions, the festivities are abundant. Here are some seasonal decor finds that will take your fetes to new heights! For starters, chartreuse reindeer moss is the supply of choice for this lovely verdant wreath. Spring perfection!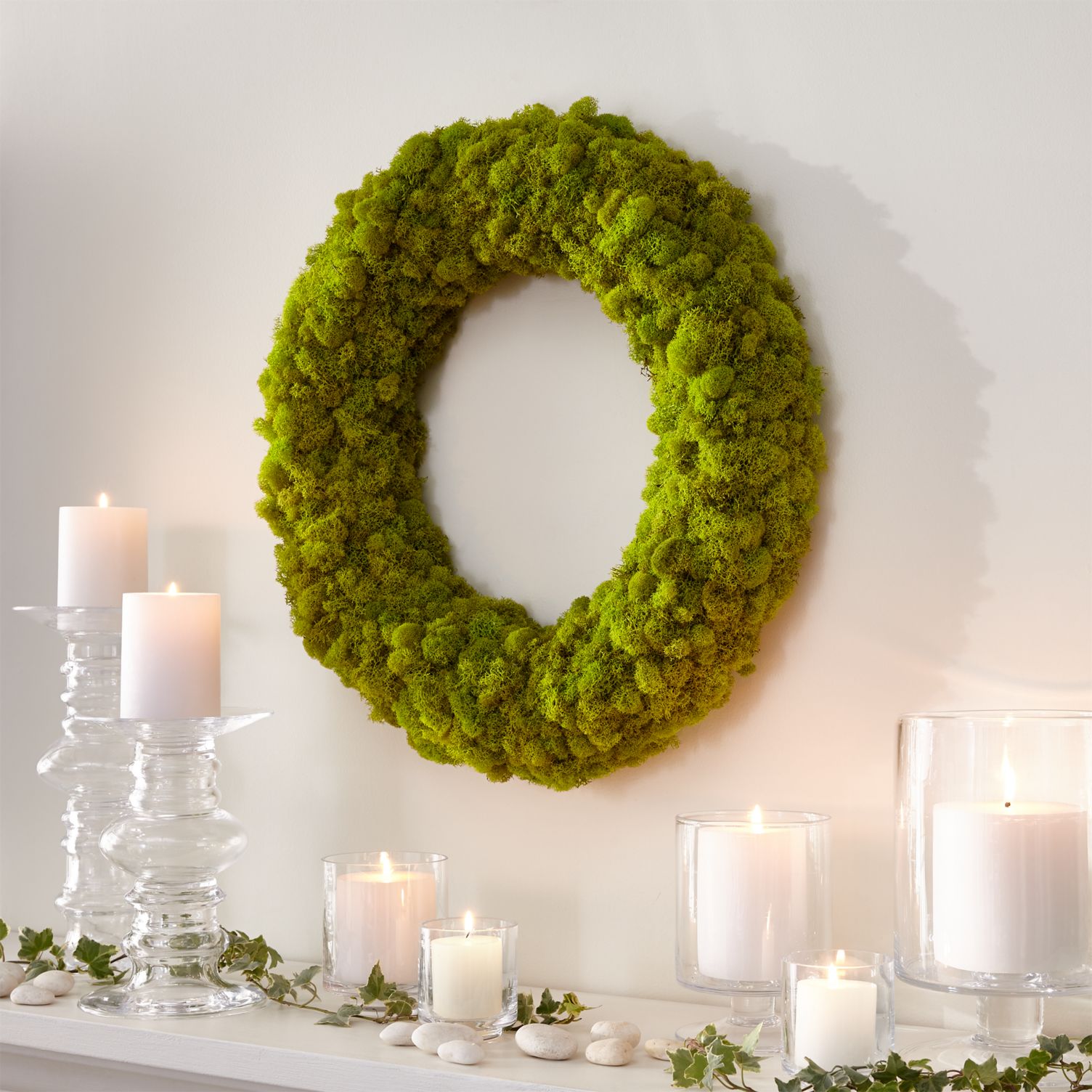 Let the fun continue through Easter with this Moss Basket, also from Crate & Barrel: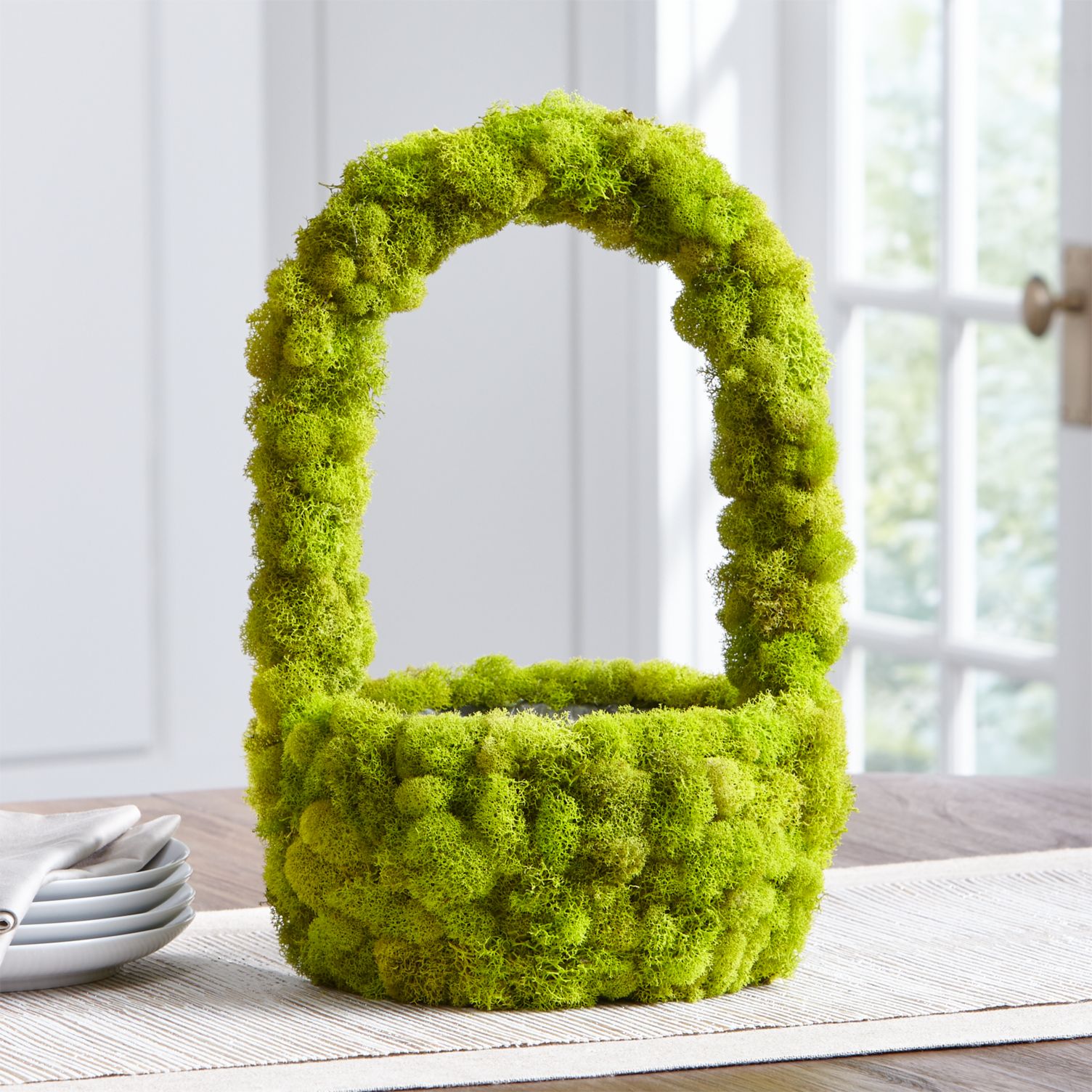 Entertaining takes on a new life when serveware in shades of blue hits the table. Aren't these Caspian Aqua Reactive Glaze pieces dreamy?! Whether you purchase one or an entire group of them, the look is bold yet soothing: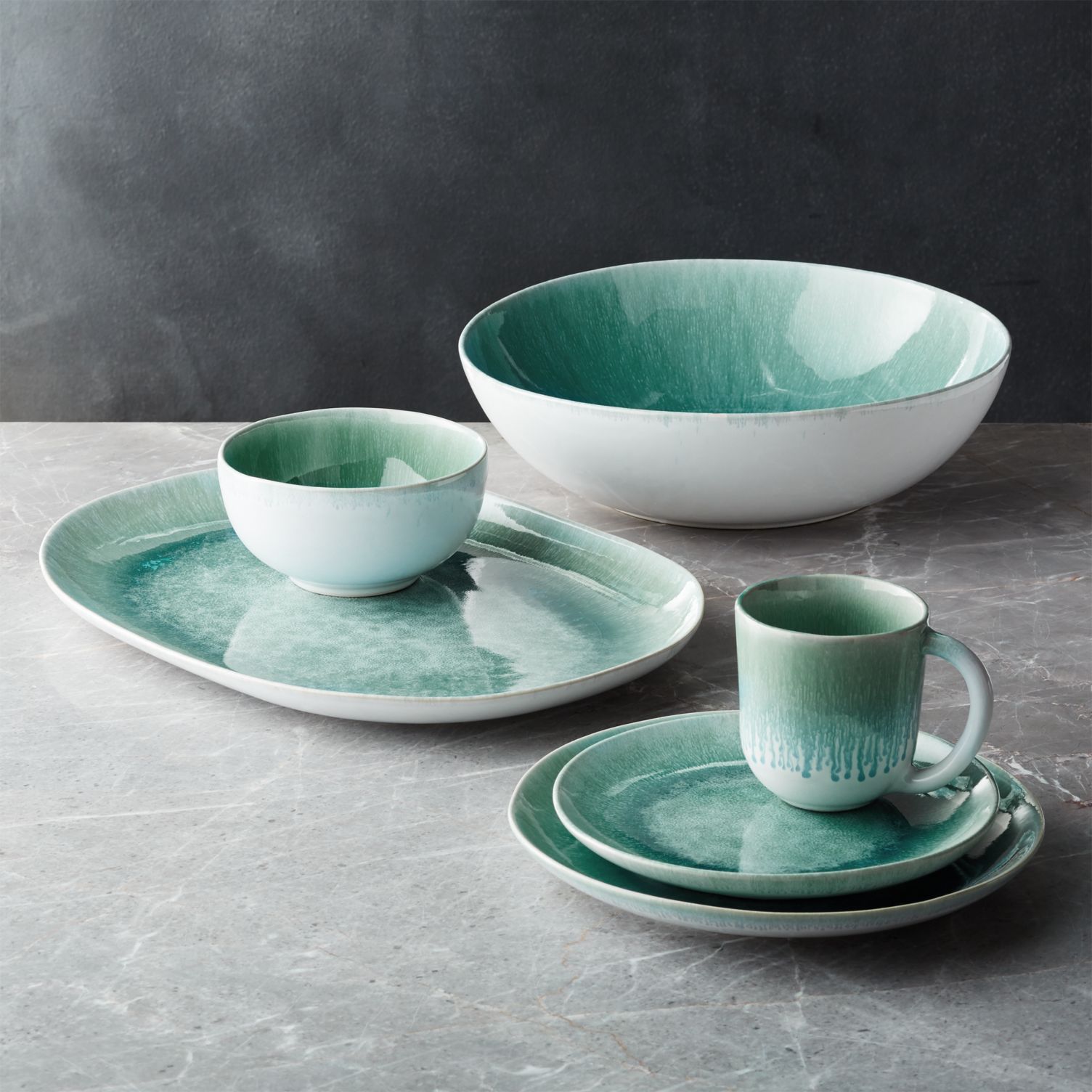 Last but not least, these neon pinwheels from Meri Meri are no longer available at Urban Outfitters, you can find them here, as well as many more amazing new pinwheel offerings for the season. We're loving the stripes, but don't overlook the iridescent and ombre selections as well.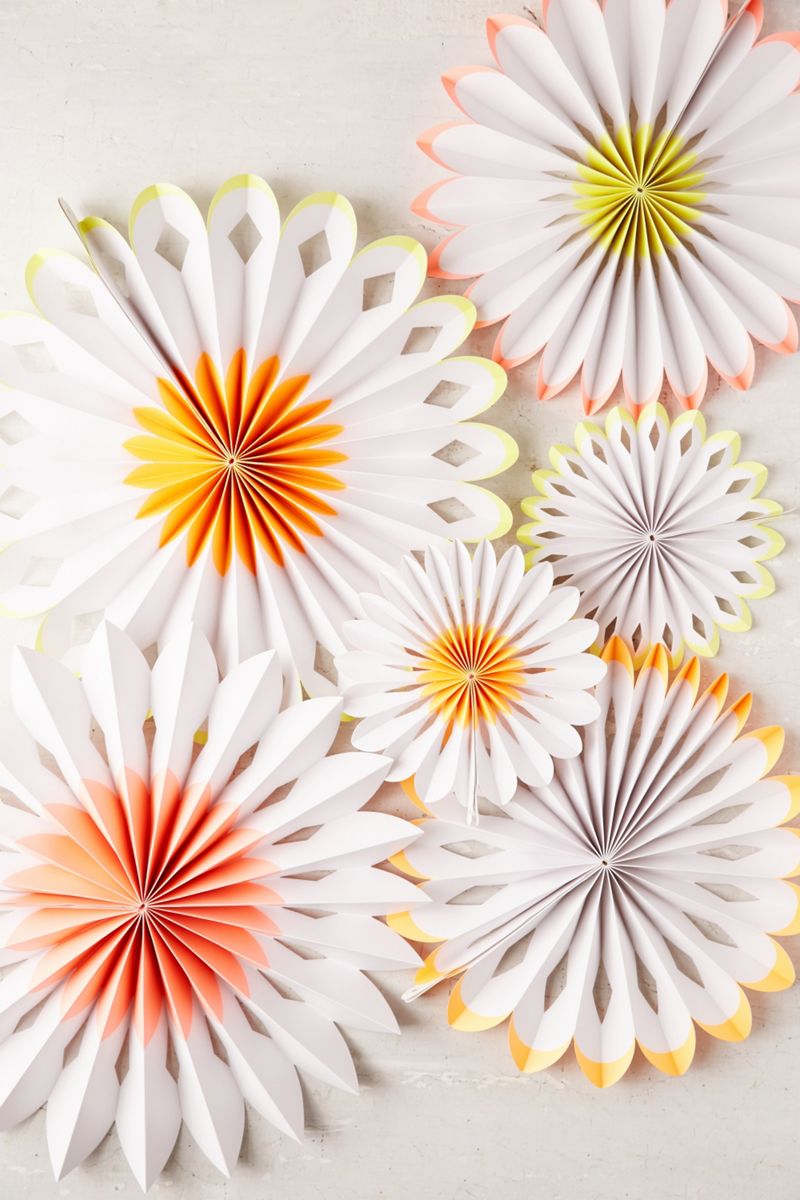 We hope today's post has been a bright spot in your week, especially if you're dealing with the last of the dreary winter weather. Bring on the spring! Thanks for reading.