It is the landscape around a home that often ends up giving it a sense of uniqueness and shapes its overall contours. This coupled with the choices of the homeowner in terms of design and vernacular architecture account for almost the entire final form of a modern residence. Surrounded by gorgeous rolling hills of the Swabian Alb in the gorgeous little town of Margrethausen in Germany, House R is a place where the lush green outdoors end up stealing the spotlight. This contemporary home designed by Dietrich Untertrifaller Architekten is both timeless and trendy at the same time with a gabled roof being combined with a stylish timber structure.
Follow us for more great content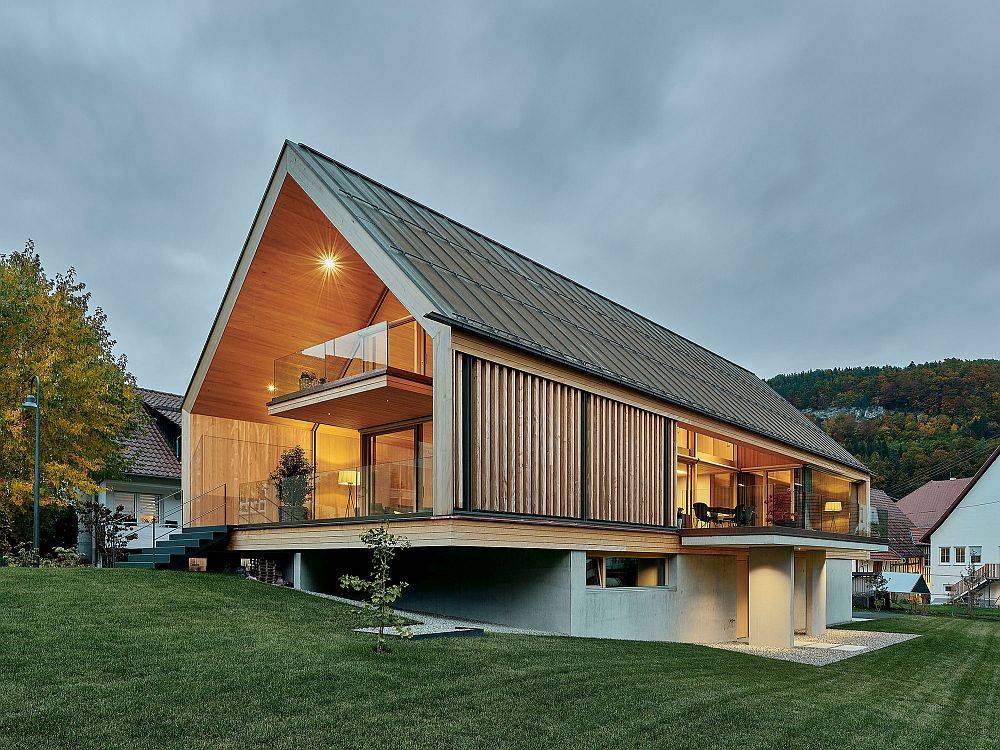 Nestled on a sloping lot, the base of the house is in concrete with its partially cantilevered design adapting to the special needs of the site. Street façade of this home in timber, glass and concrete offers complete privacy while the rear section with floor-to-ceiling glass walls and large windows completely opens up towards the rolling hills. A custom studio space on the top level can function as a guest space or children's bedroom when needed while the lower level living area with wooden decks on both sides ensures that the outdoors is always a part of the interior.
A modern, sophisticated kitchen in black, lovely dining space and smart bedrooms complete this chic German home where minimalism is elegantly intertwined with a classic look! [Photography: David Matthiessen]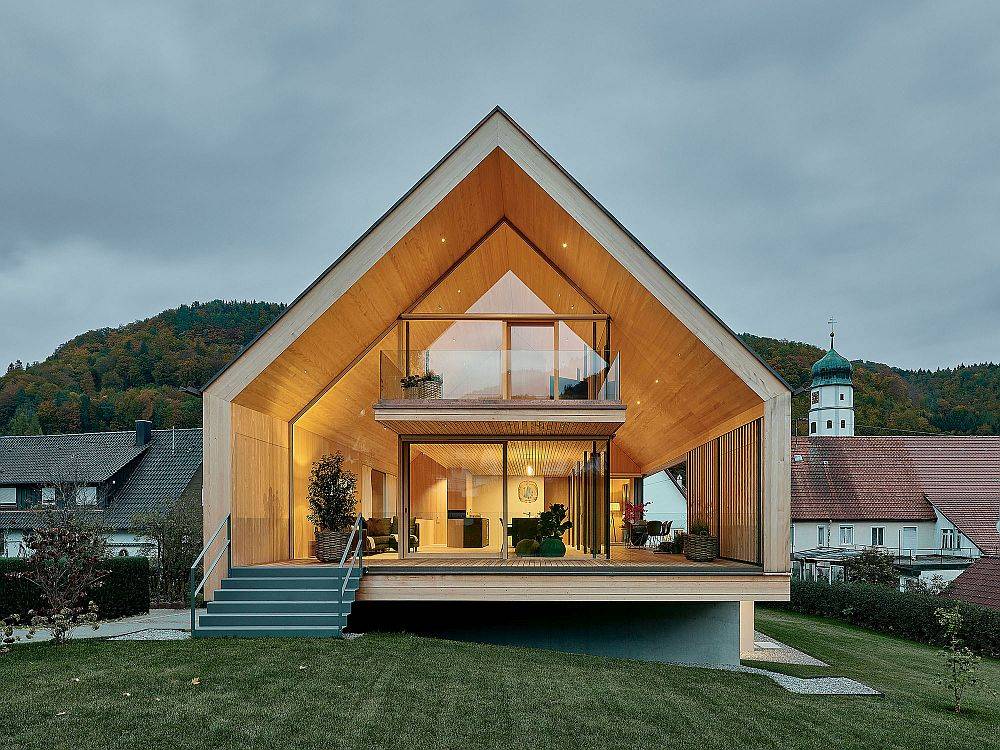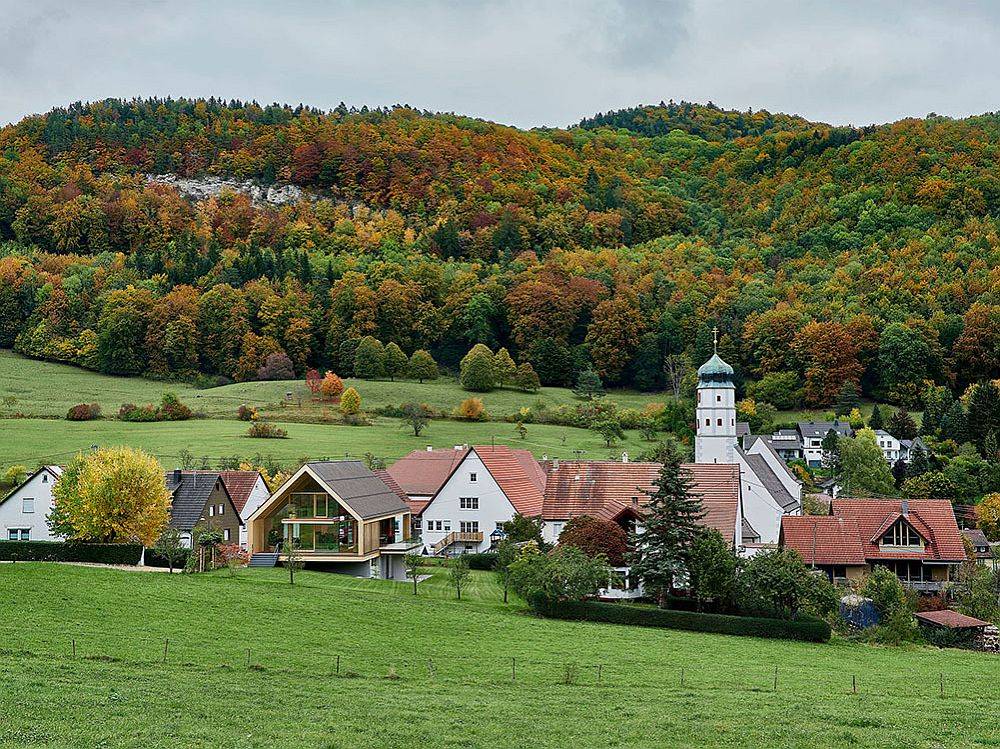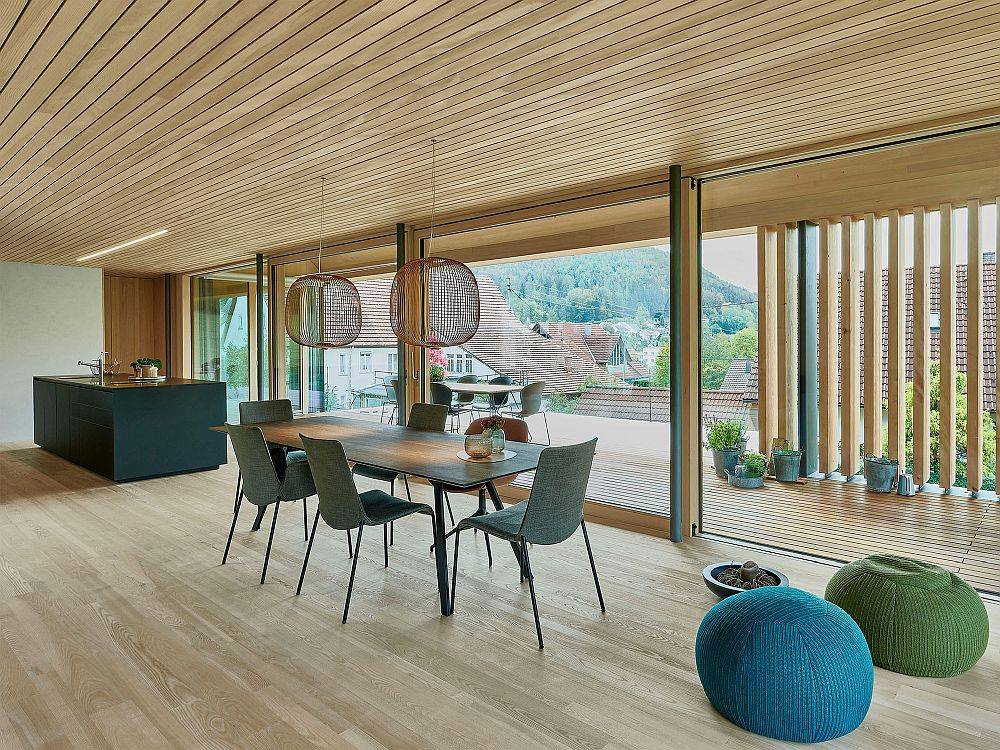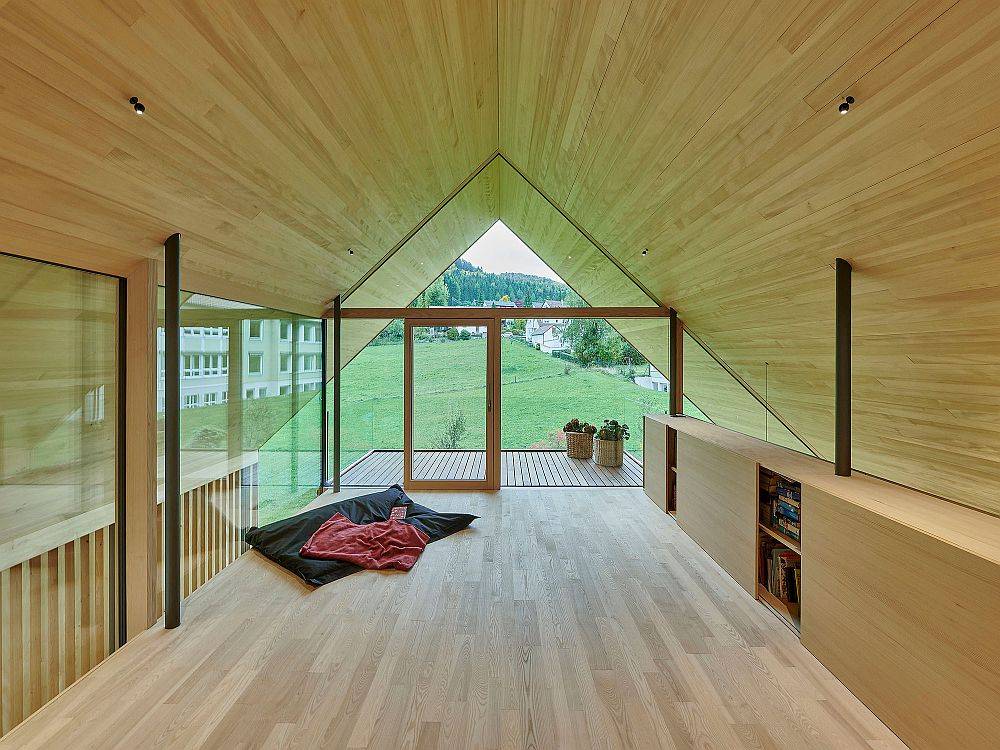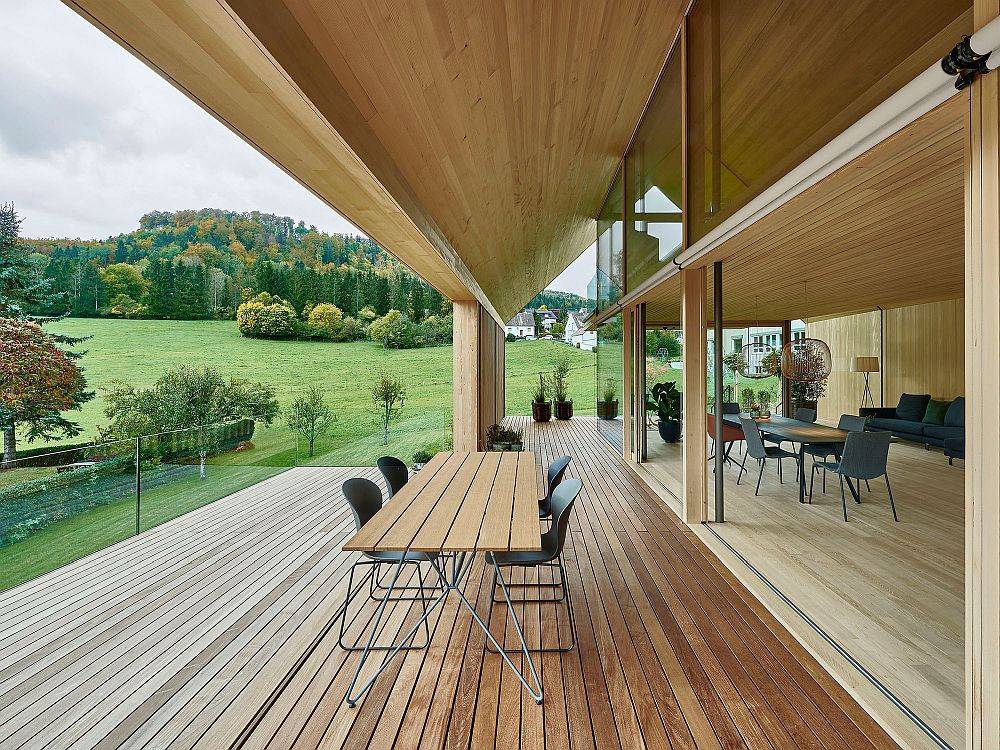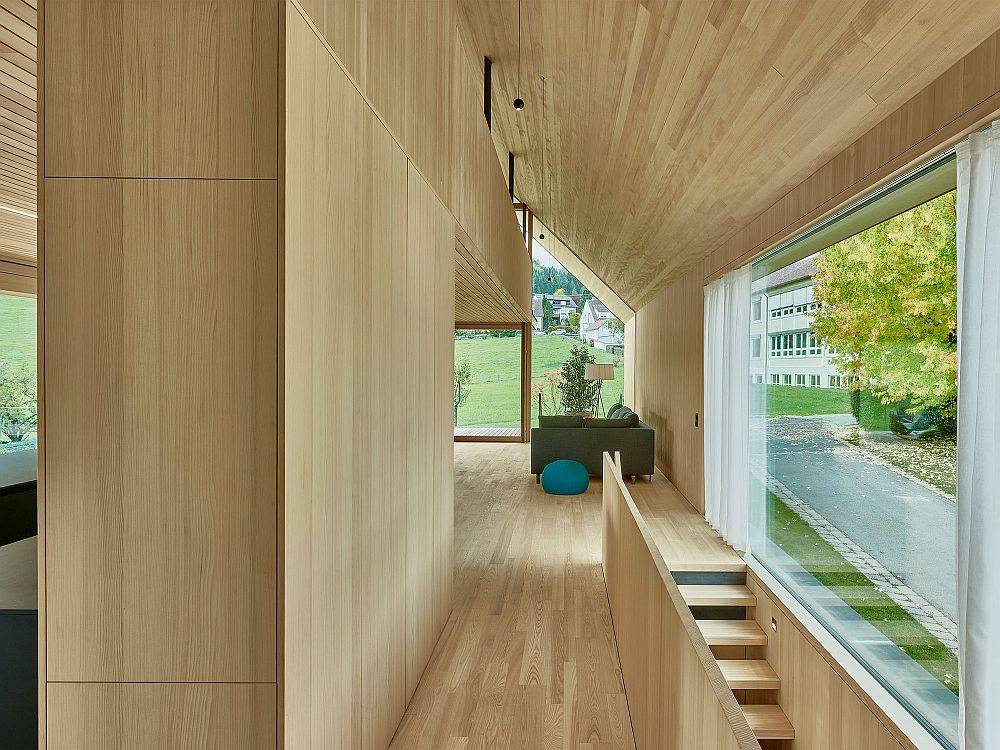 In the middle of the south side, a free-standing exposed concrete table extends the deck, and to the west, a simple metal staircase leads into the garden. The wide overhanging gable roof shades and protects this outdoor living space and the small balcony in front of the gallery. Vertical wooden slats on the south side and in front of the large bathroom window in the east provide privacy and shading while preserving the transparency of the façade design.