It is not very often that you come across a stunning attic living space that feels as good as any other normal home living area in a modern home. It is even rare to have an entire attic unit that can function as an independent apartment unit all on its own. But that is just what you get with this gorgeous and spacious attic makeover in classic Madrid home revamped and upgraded by egue y seta. Dubbed 'From the Roof Down', this one-of-a-kind project sees extensive makeover of a large attic that now has an open plan living area that serves as family zone, entertainment space, playarea for kids and a whole lot more.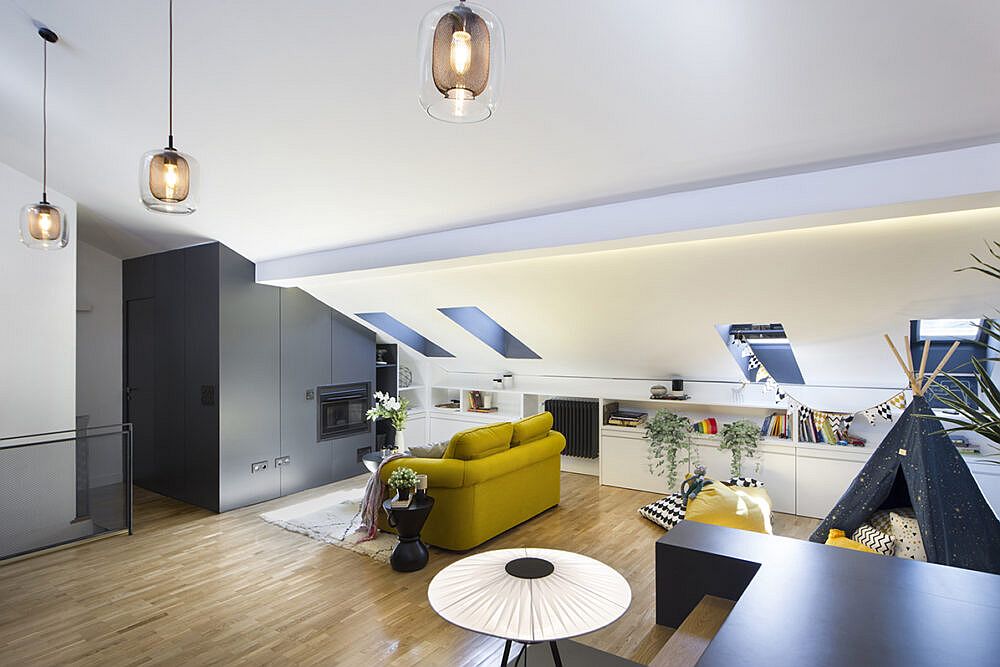 Along with this, this attic can also be used as a guest unit that holds all the necessary facilities and also comes with a space-savvy, tiny bedroom and a luxurious bathroom that has a spa-inspired style. The attic living area feels anything but cramped and you even forget at times that you are in an attic area with even artificial lighting and natural ventilation bringing in cheerful elegance. Skylights add even more brightness to the mezzanine work area, bedroom and the bathroom even as yellow accentuates this sense of sunny exuberance.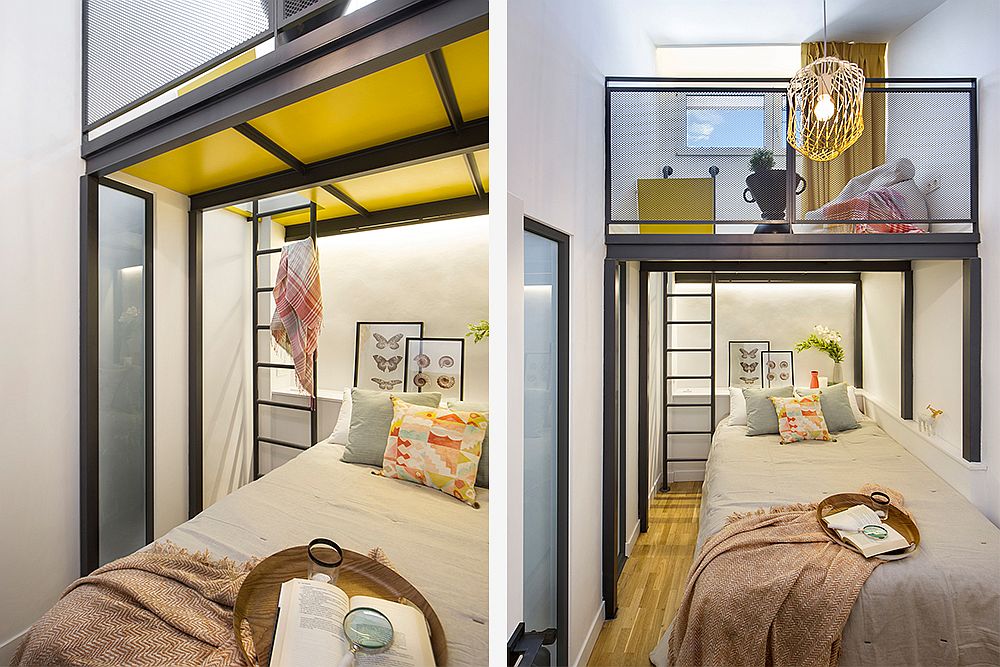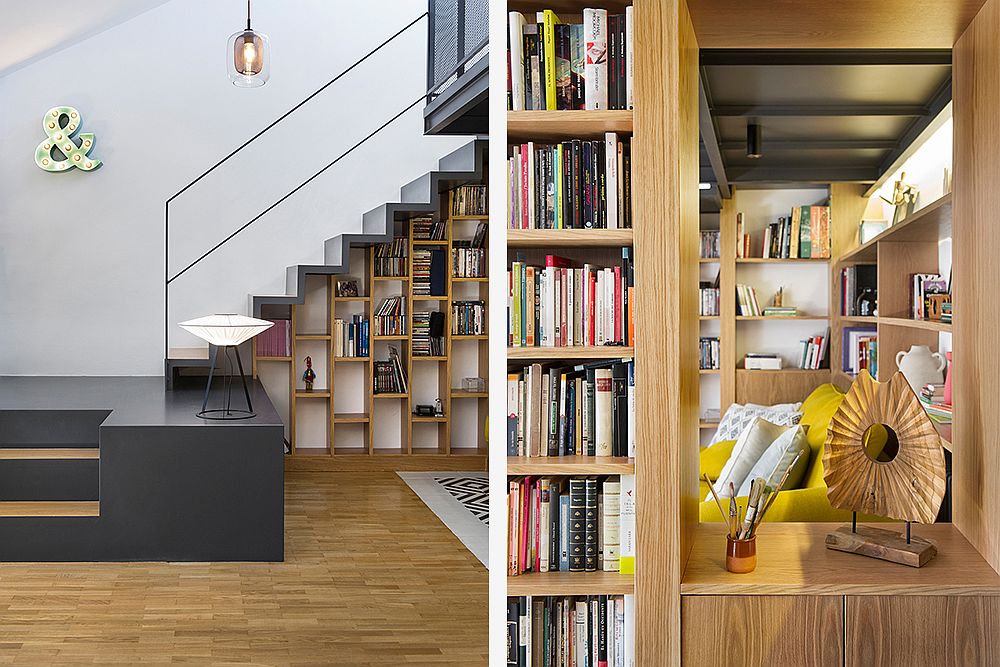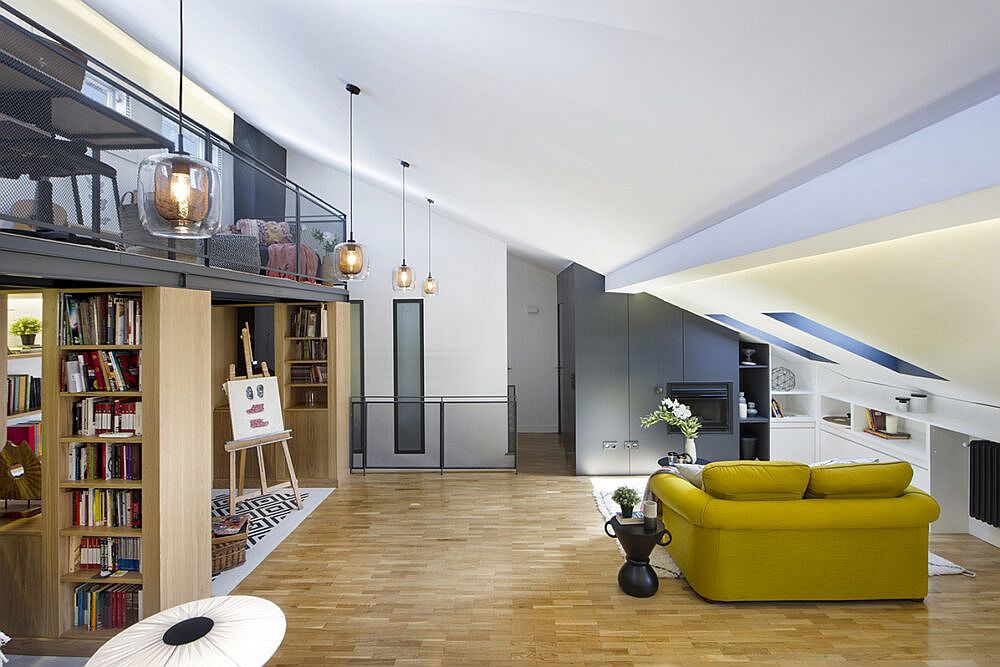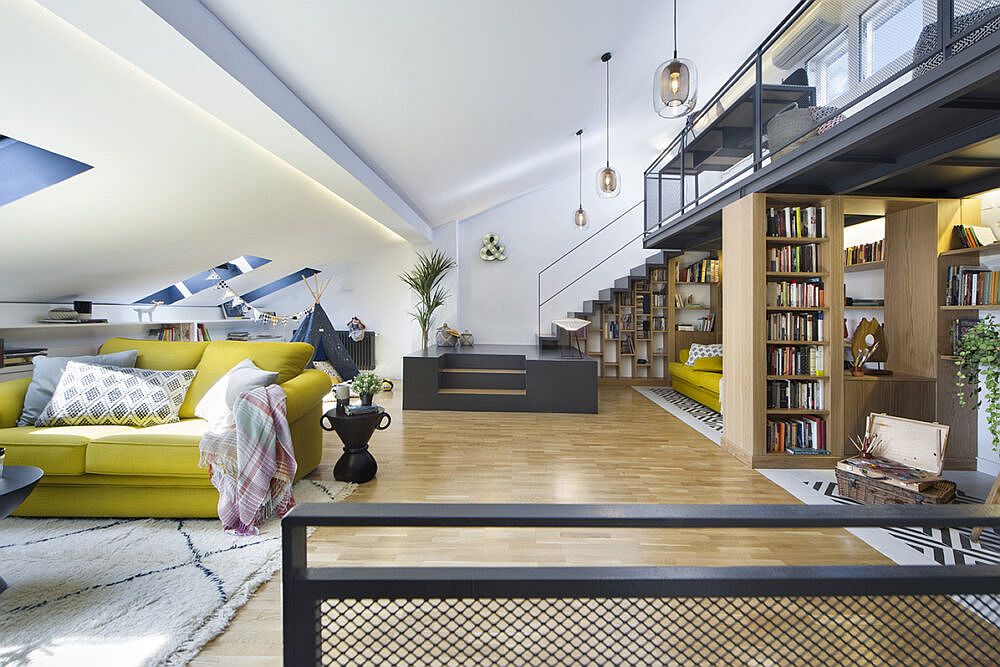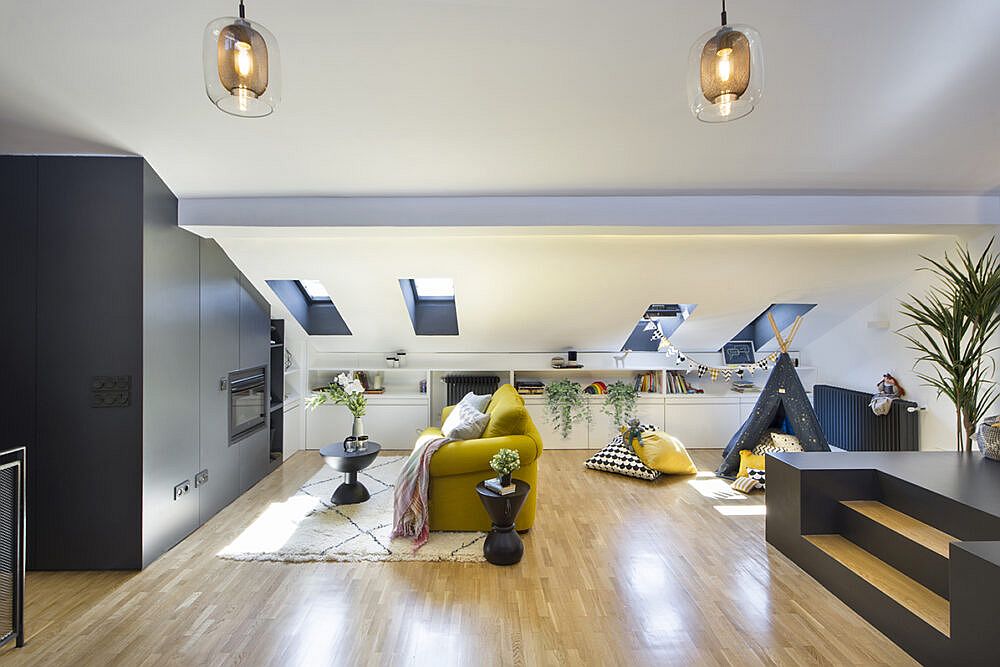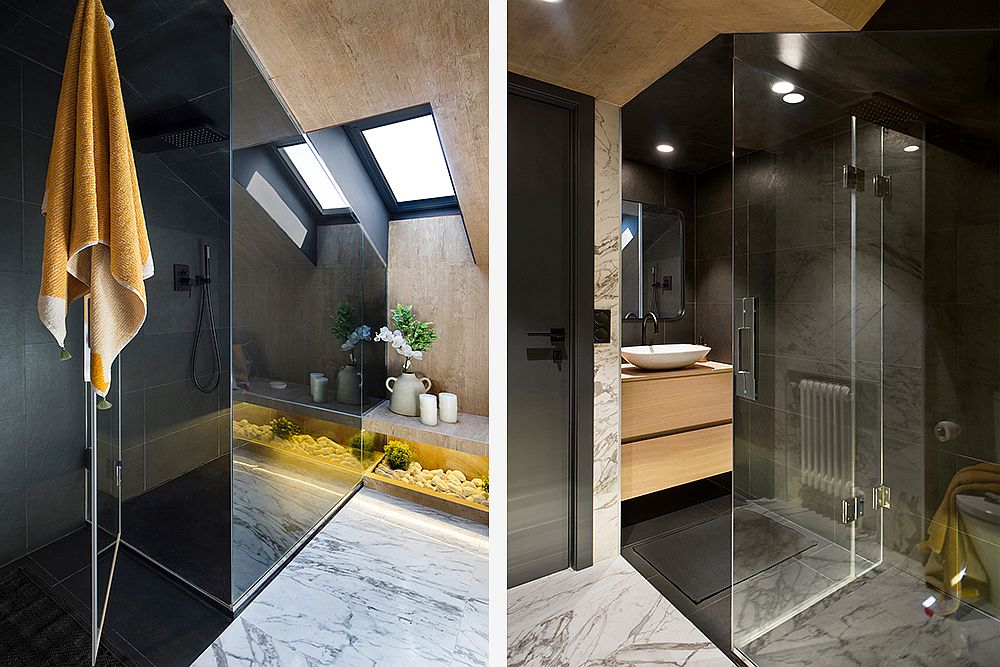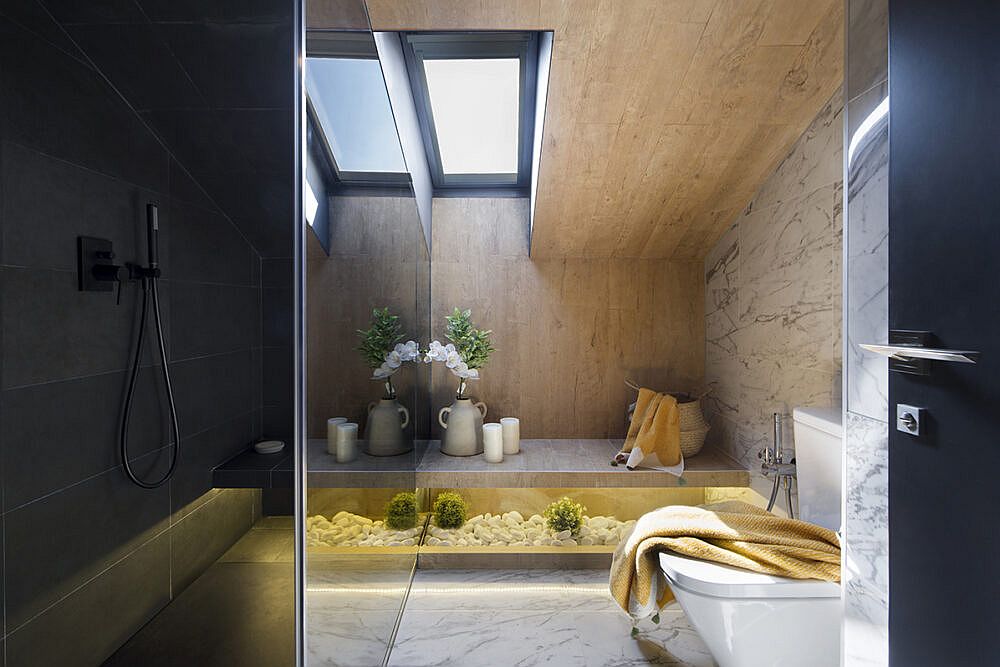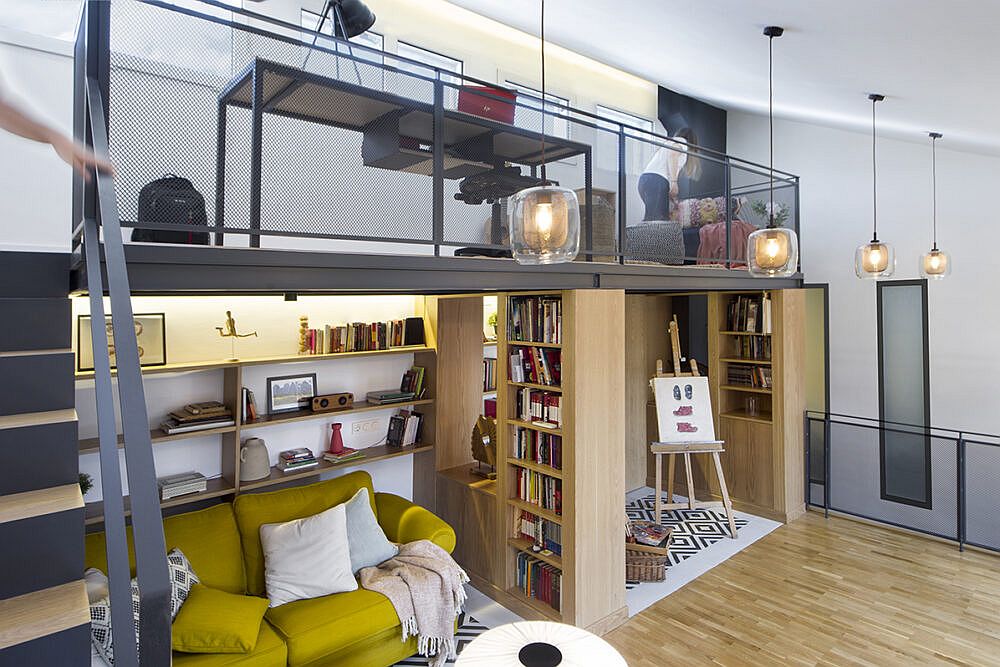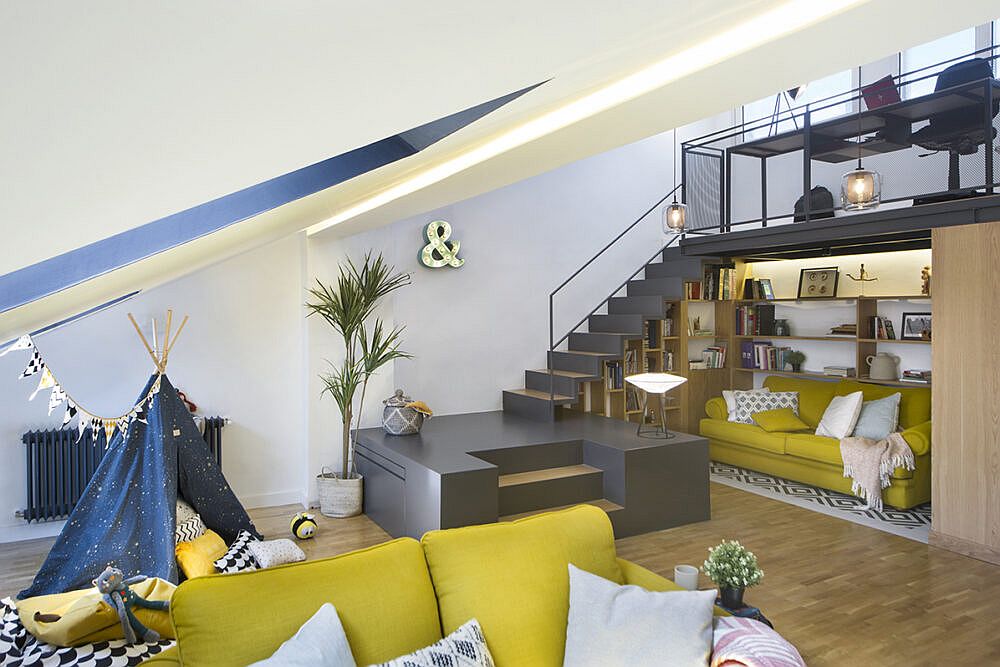 Décor inside the attic is simple and minimal and the low-ceiling dictates exactly the kind of furniture that one uses in here. A custom staircase with pull-out bed and bespoke wooden shelves complete this once cluttered storage area that is now utilized to its full potential. A practical and inspiring makeover indeed! [Photography: Vicugo Foto]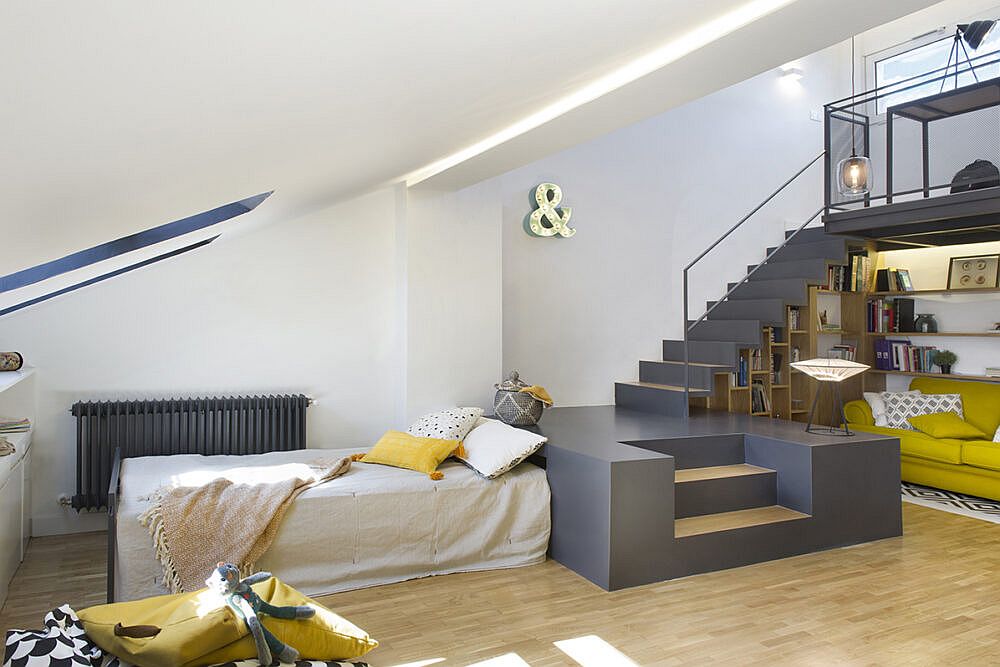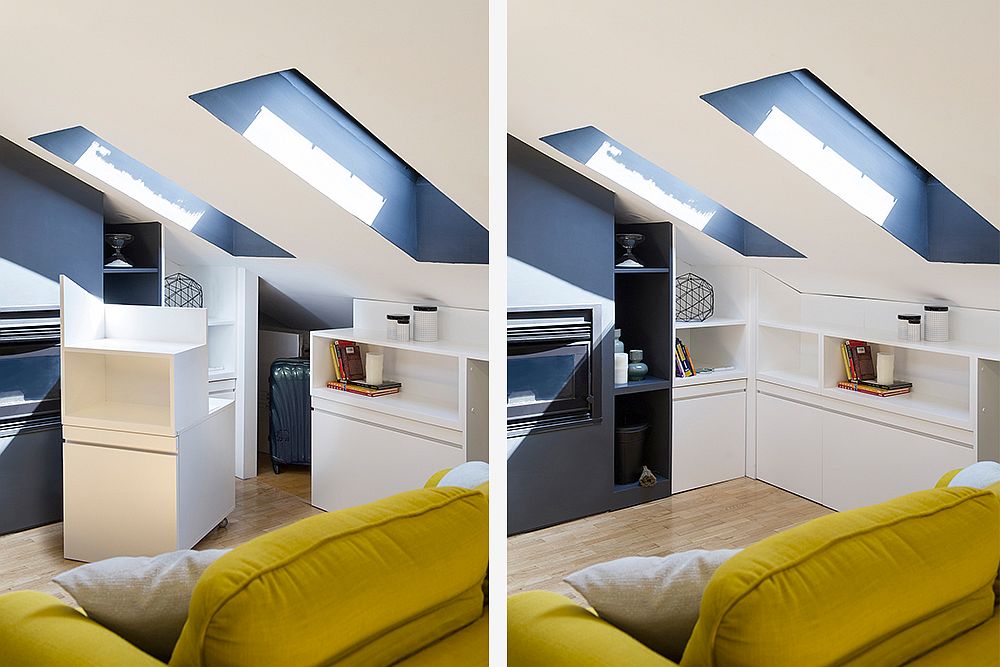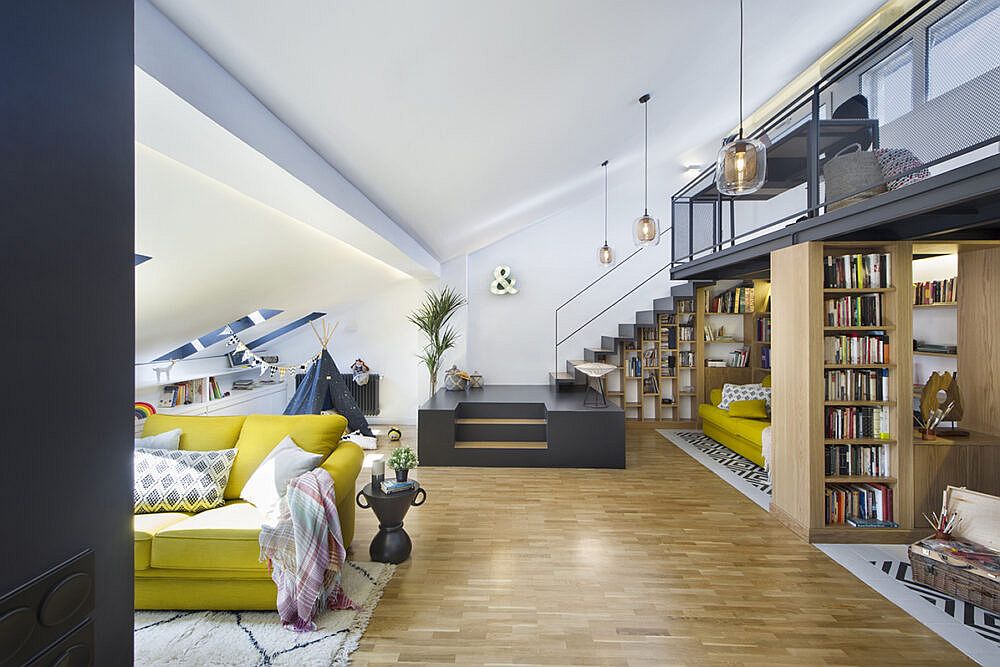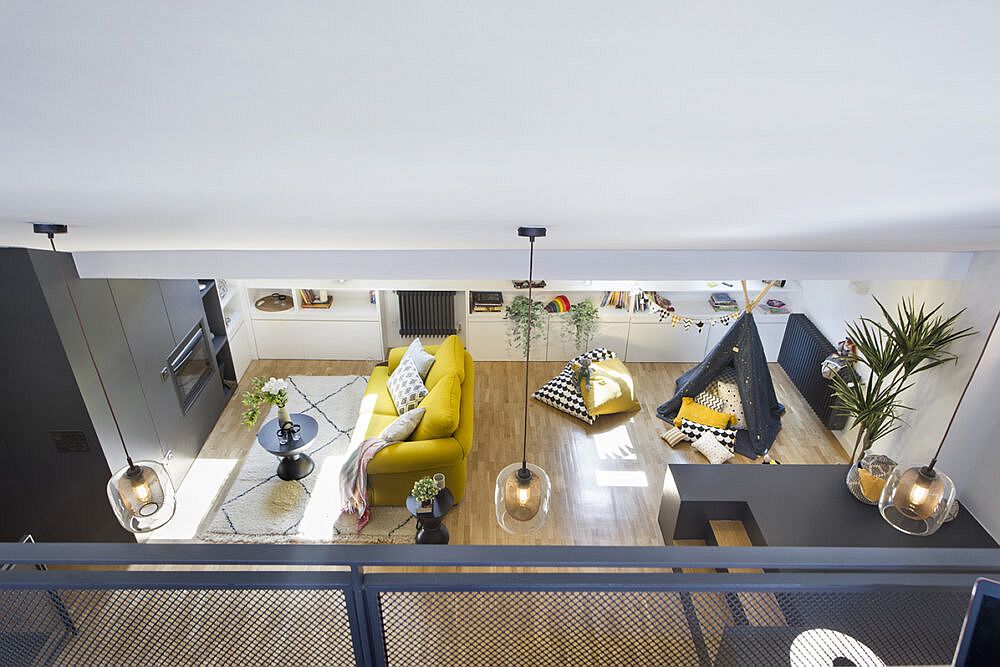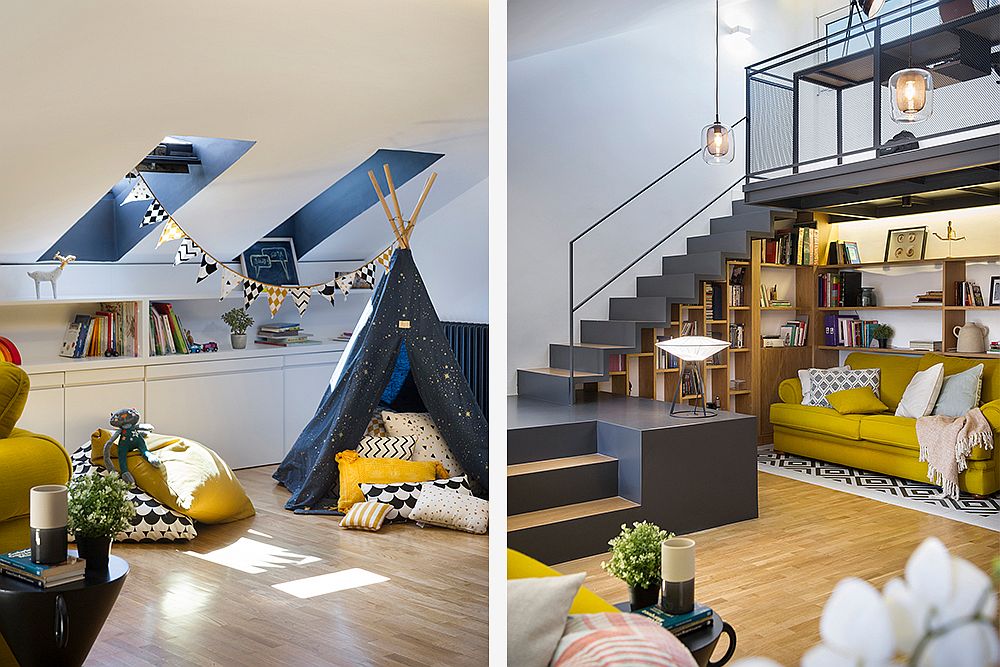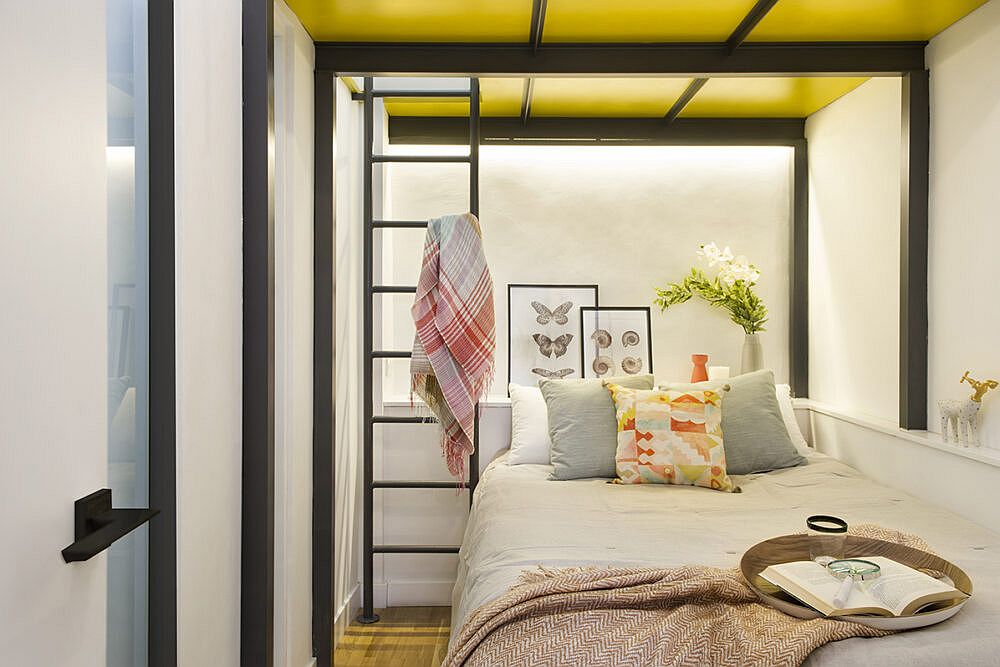 Liked the story? Share it with friends.