Think of space-saving interiors we often imagine quirky desks that disappear into the wall, Murphy beds that only come out at night and uber-creative shelving which seamlessly blends into the backdrop. But there are times when smart utilization of available square footage is all you need to create a space-savvy home that serves the needs of a modern family. House in Takatsuki is a Japanese residence that draws you in with its innate sense of minimalism, contrasting wooden and concrete surfaces that blend warmth with steely, cold finishes and a large bookshelf that stretches across two floors!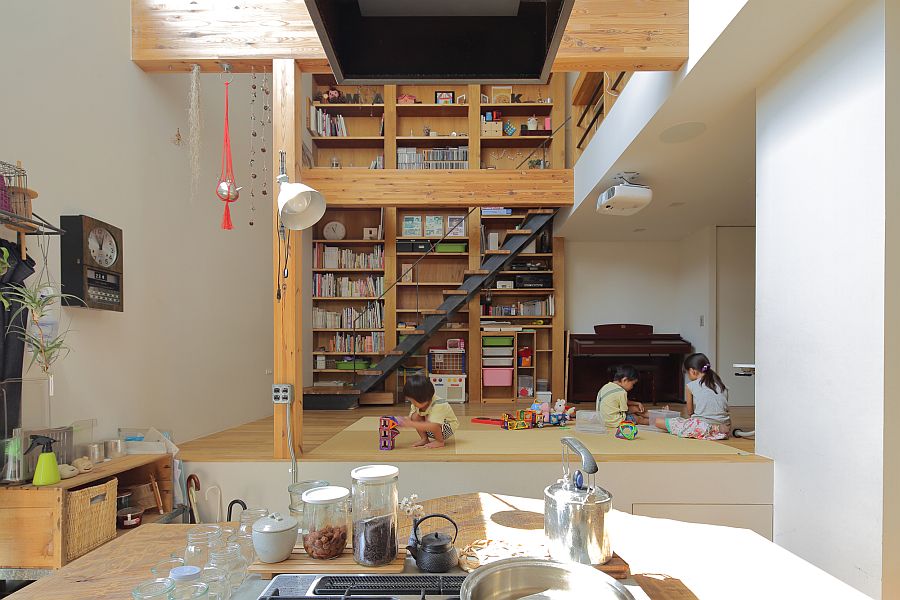 Designed by FujiwaraMuro Architects, the house welcomes you with a traditional Japanese sitting area, leading to a living space, kitchen and dining. The open plan living aims to be as unconstrained as possible and décor is kept to a bare minimum to accentuate the sense of spaciousness. A custom wooden kitchen island with gas range and dining space next to it becomes the 'social zone' of the interior while a wrought-iron hood above adds even more textural contrast. It is the top level that holds the kids' sleeping area with a wall of bunk beds, master bedroom, bathrooms and a long reading desk that stretches along the length of the hallway.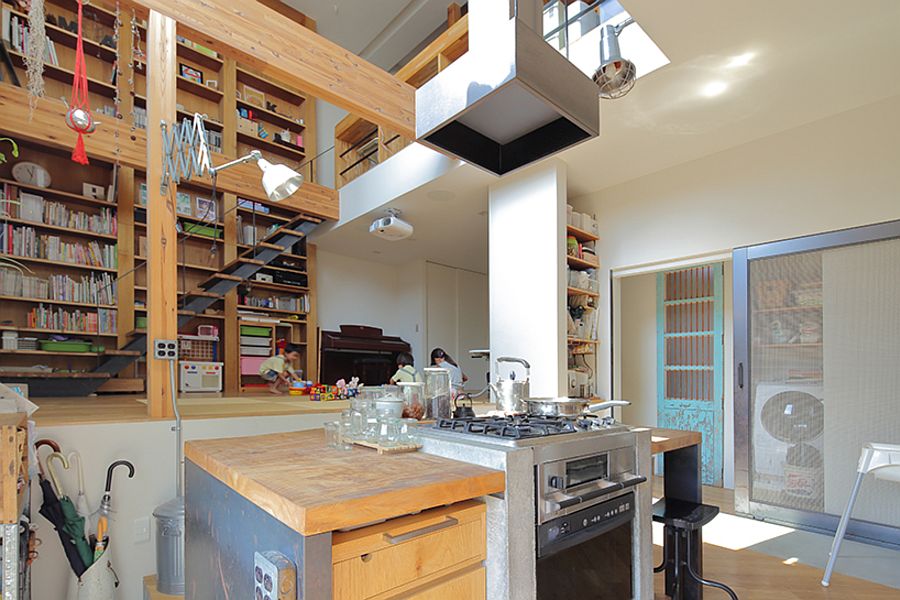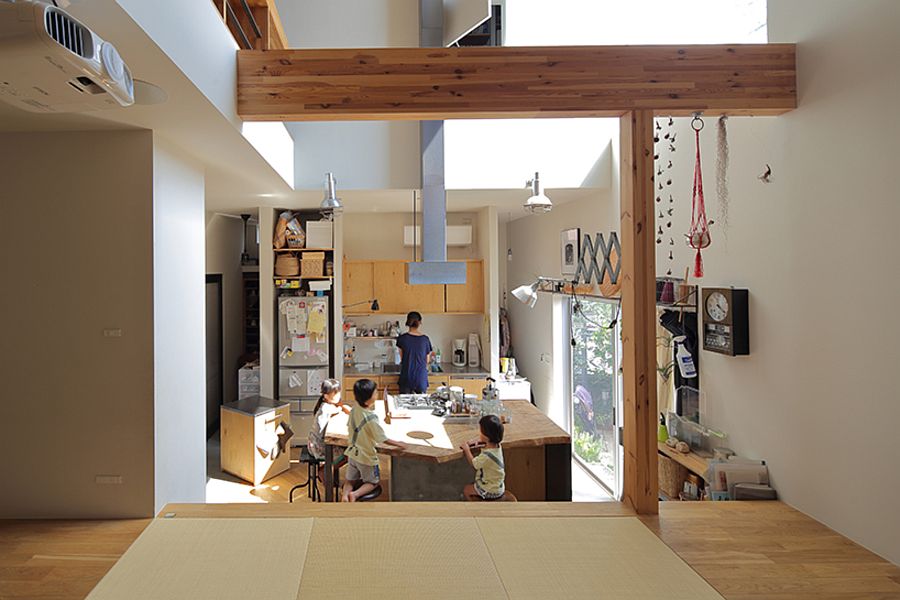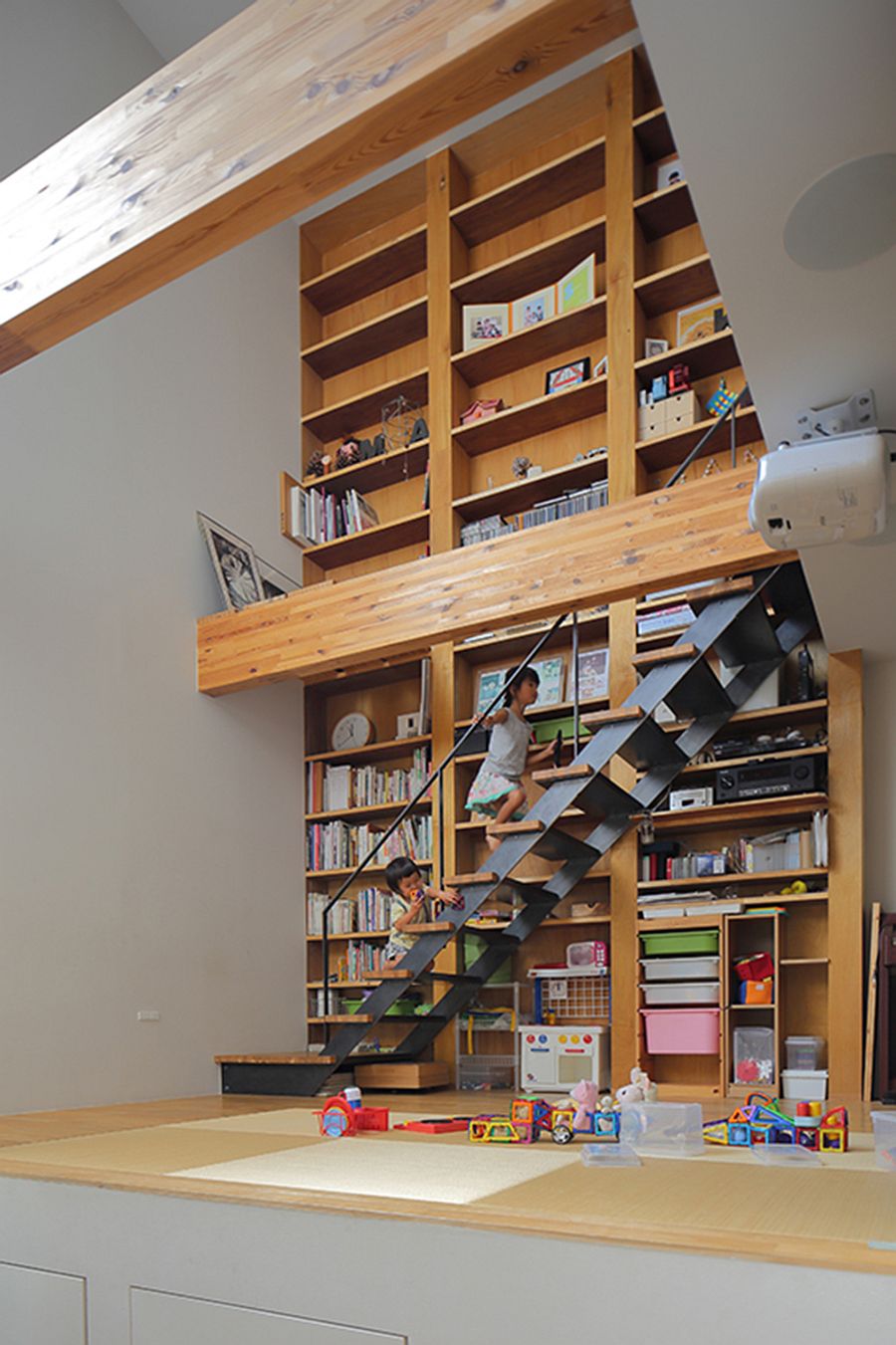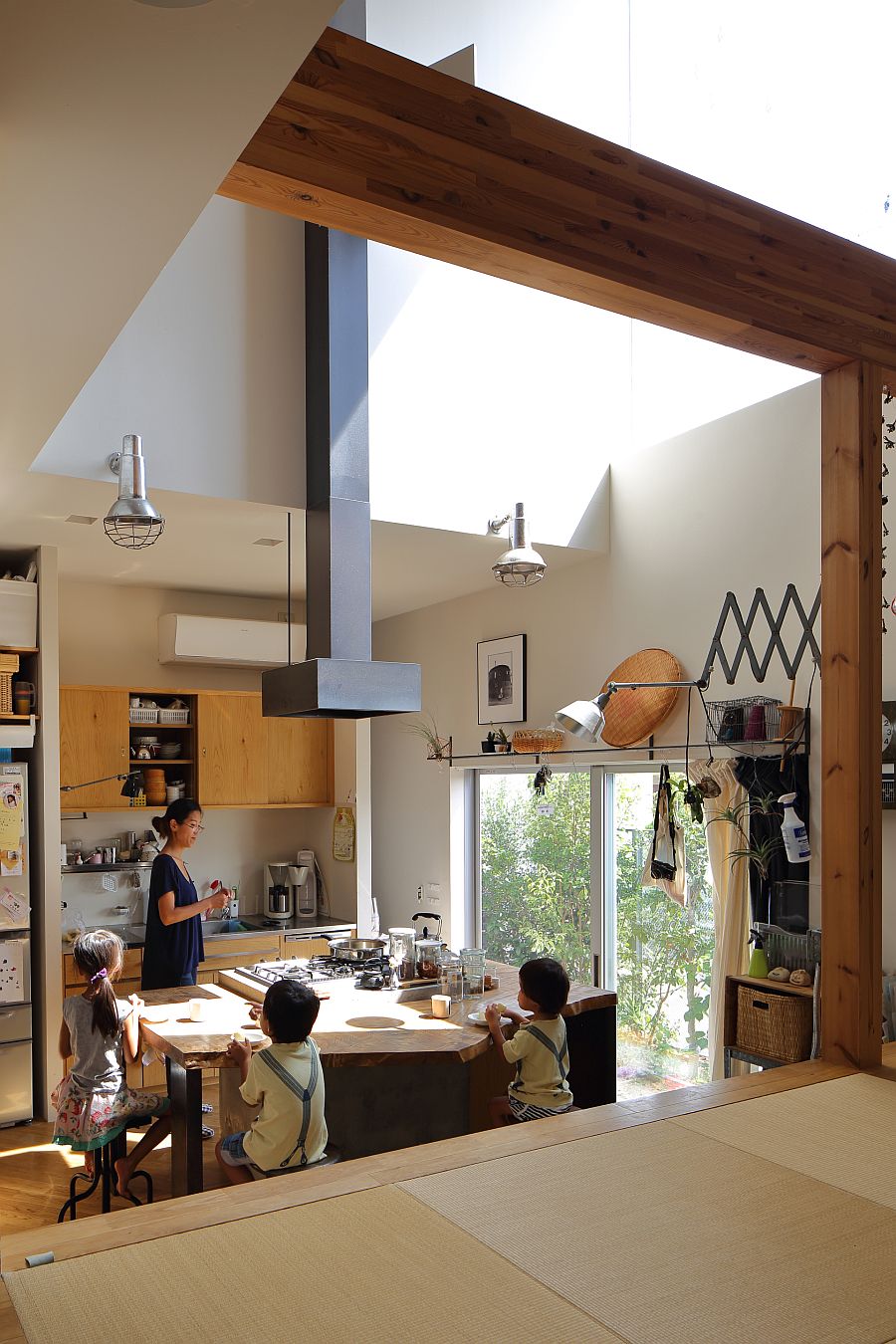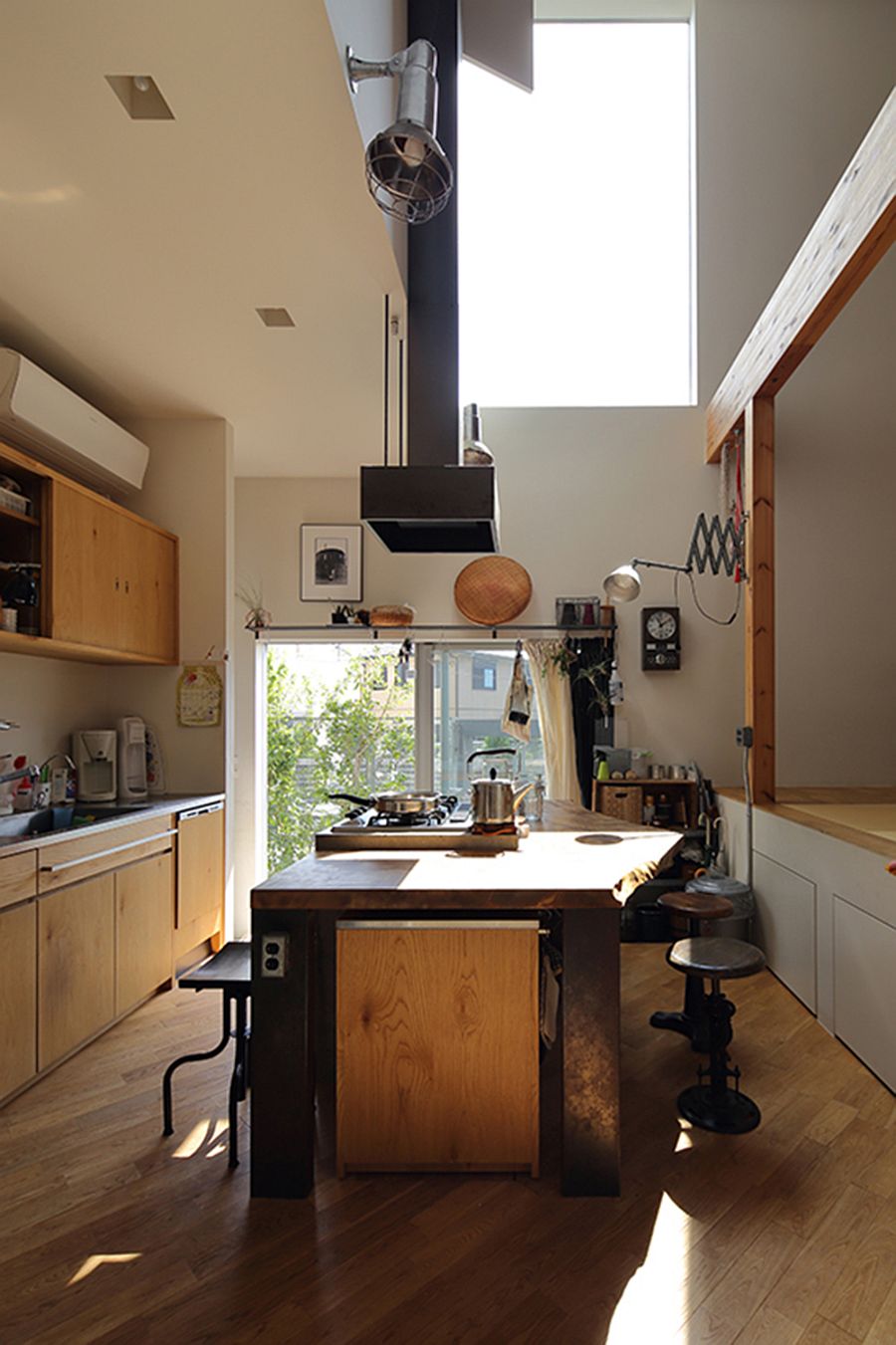 Colorful wall art, books and indoor plants bring color to this modern house in Takatsuki, where the terrace serves as a relaxation zone and space for drying clothes under the sun. An exquisite home that responds to the specific needs of its homeowners… [Photography: Toshiyuki Yano]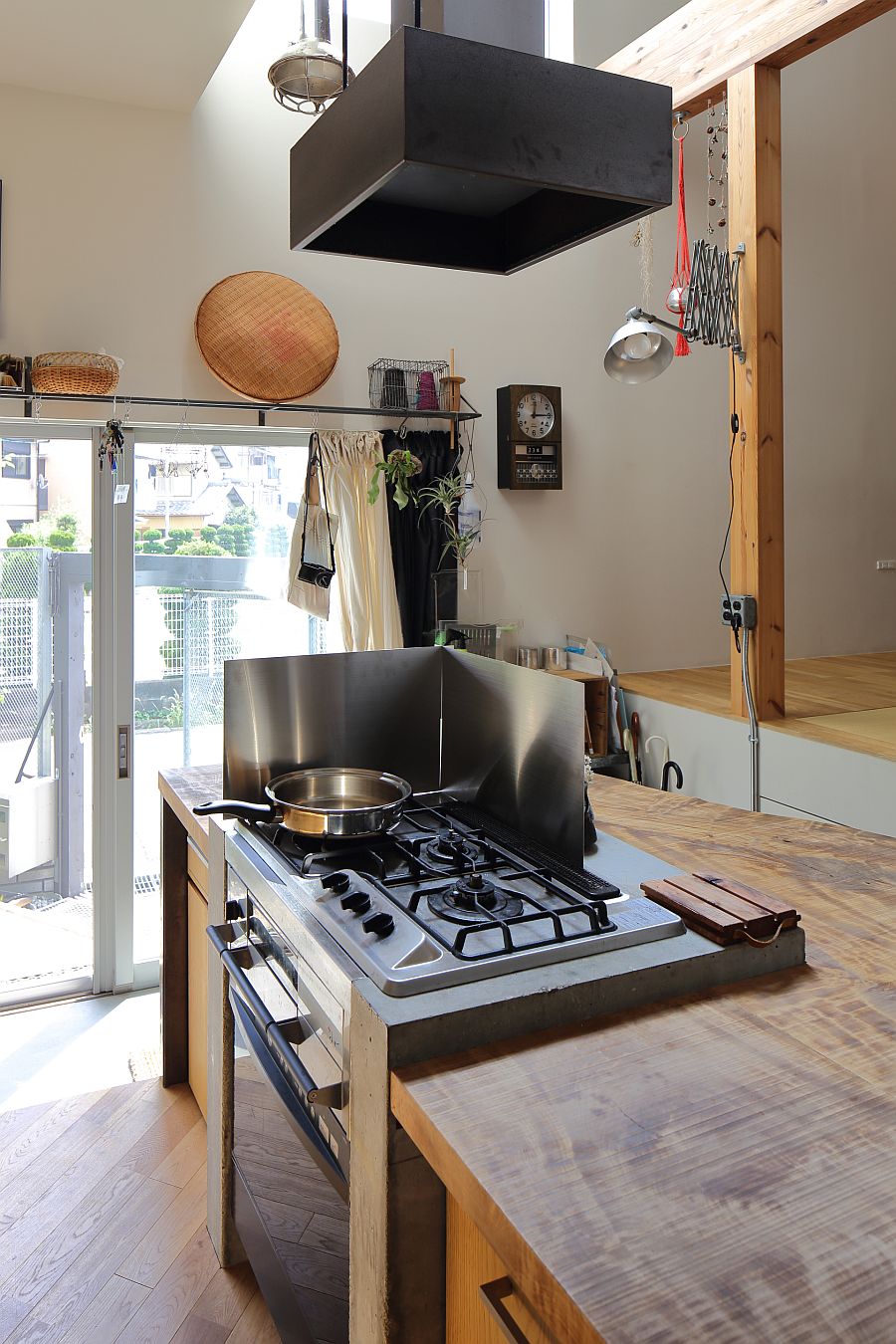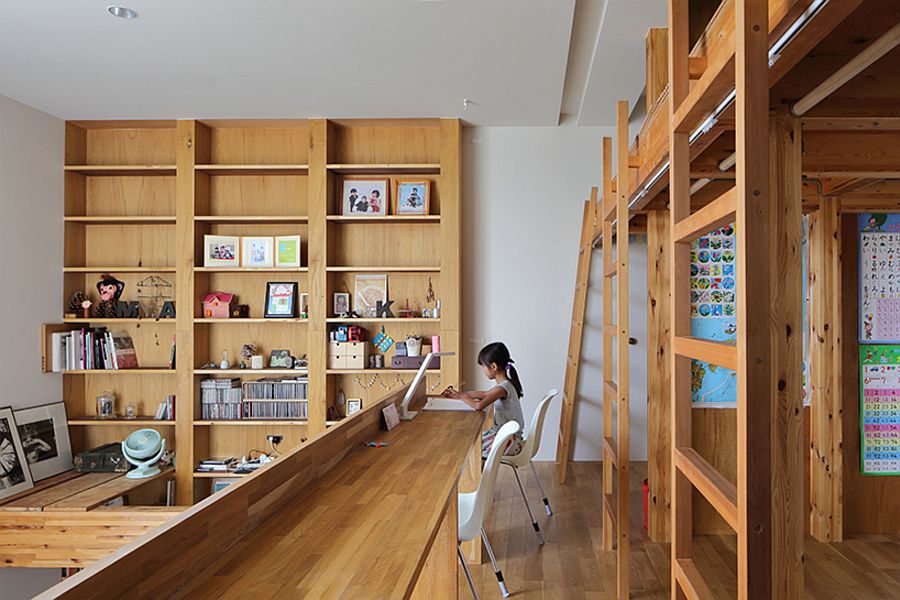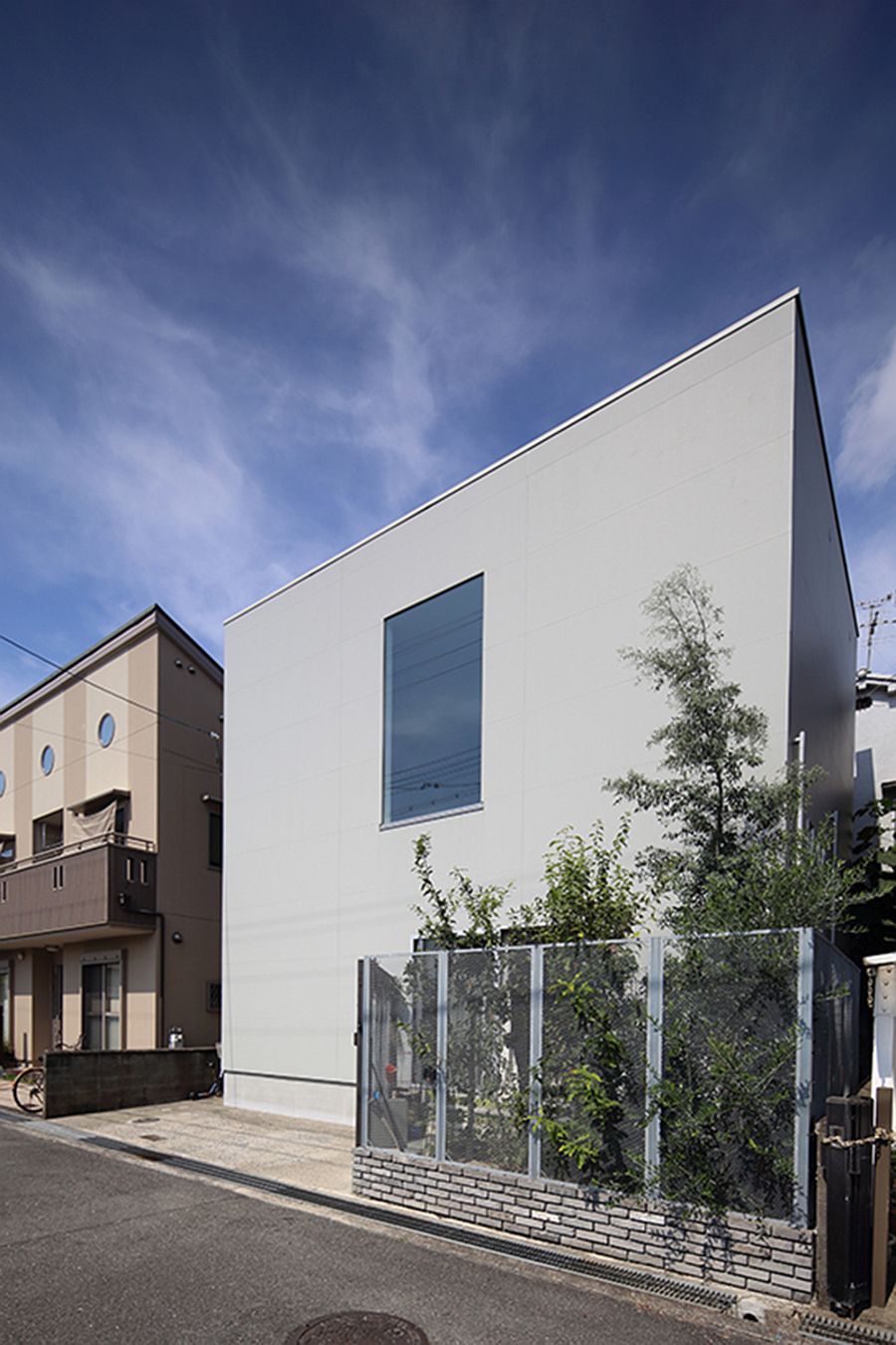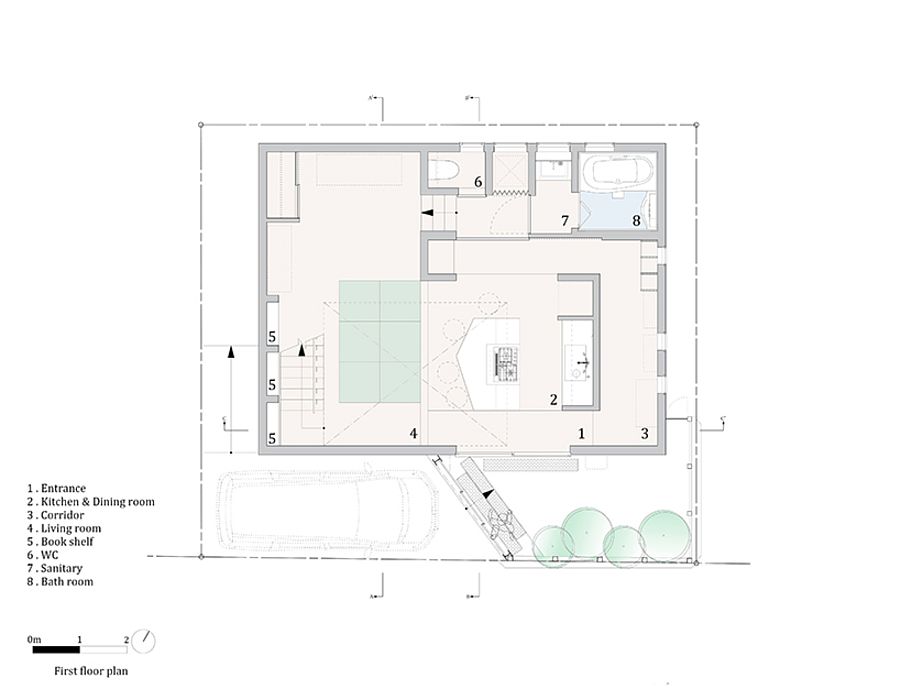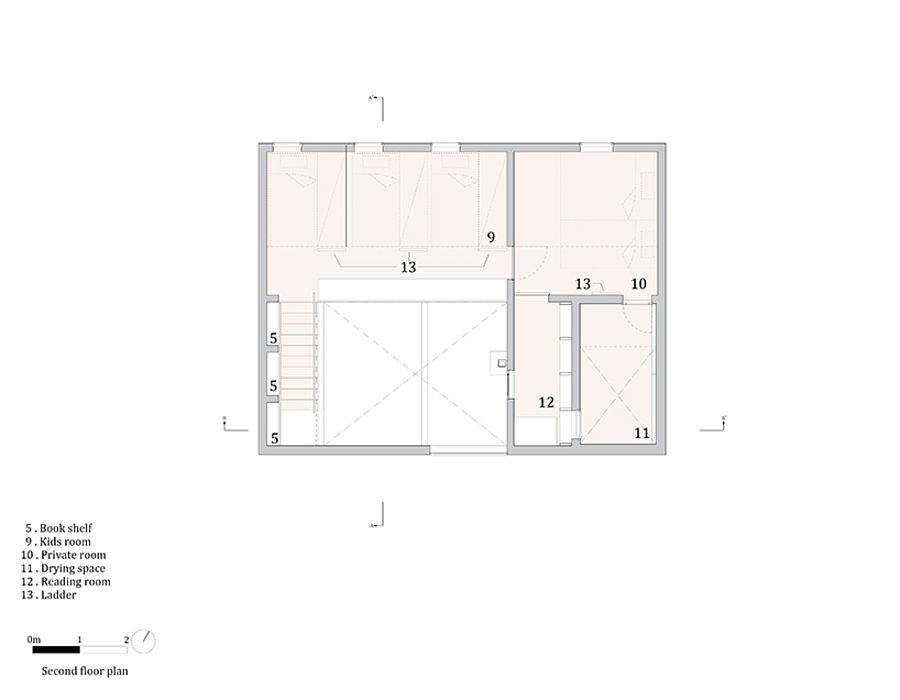 Liked the story? Share it with friends.