Terracotta is a beautiful, natural material. Meaning 'baked earth' in Italian, terracotta is a type of fired clay, generally brownish–red/orange in colour and unglazed. It is used in modelling (think of sculptures and vessels in earthenware), in ornamental building and tiling, and to designate particular shades and tones (for example, a terracotta-toned rust red). Terracotta is described as a warm, mellow and earthy colour, typically unpretentious, calming and deep.
As autumn approaches, terracotta is a material and hue that will add a wonderful richness and comforting warmth to any interior.
Terracotta lamps by Tomas Kral
Tomas Kral was born in Slovakia and established his product design studio in Lausanne, Switzerland, in 2008. Kral's work is inspired by the subtle nuances found in everyday, ordinary situations, and his approach is characterised by a focus on materials and processes. His designs are appealing, sometimes humorous and always cleverly expressed.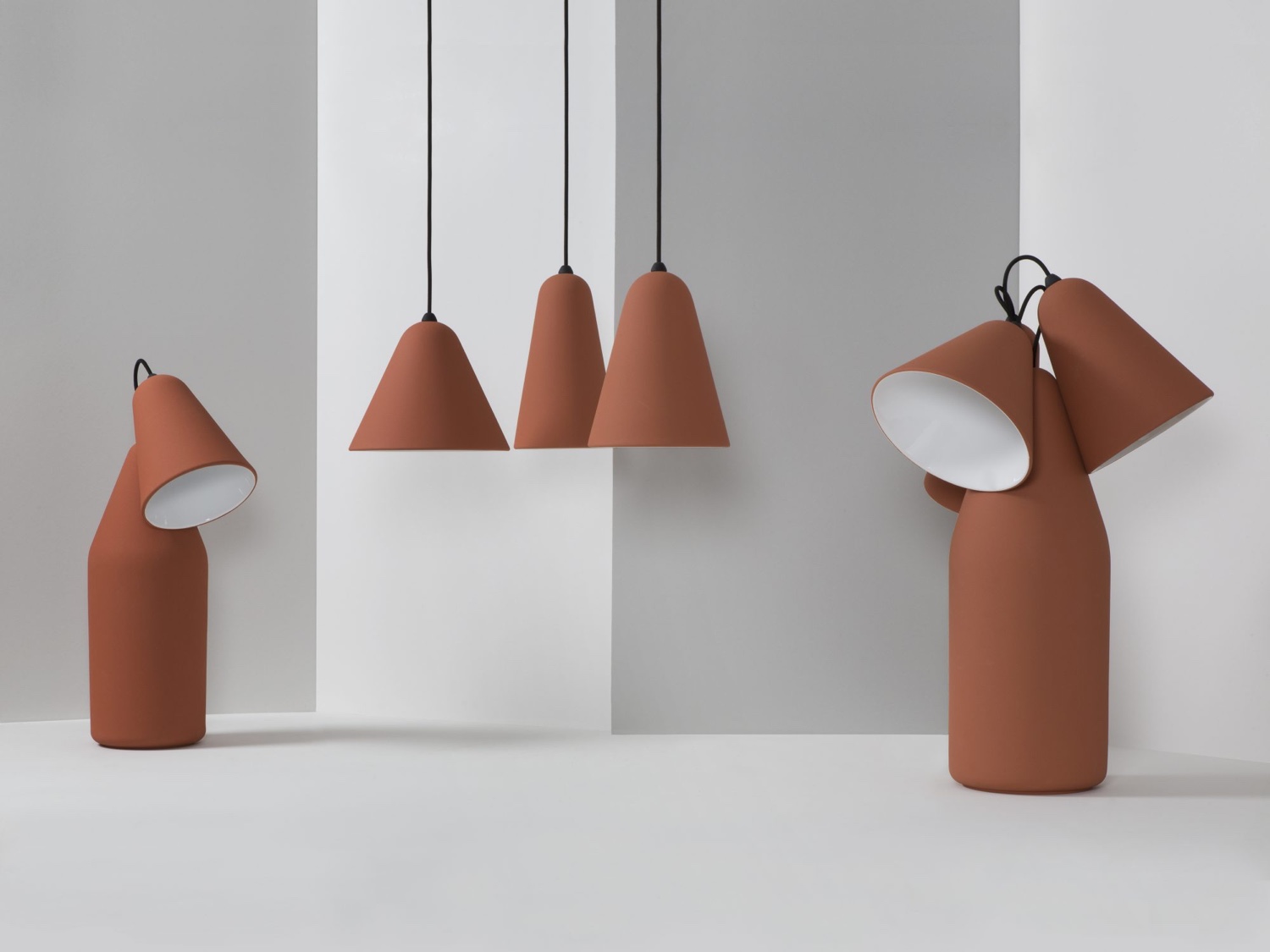 'Terracotta' is a series of lamps designed by Tomas Kral for Spanish brand PCM. Made with terracotta and produced in the Toledo region of Spain, each lamp has a thoughtful and poetic profile.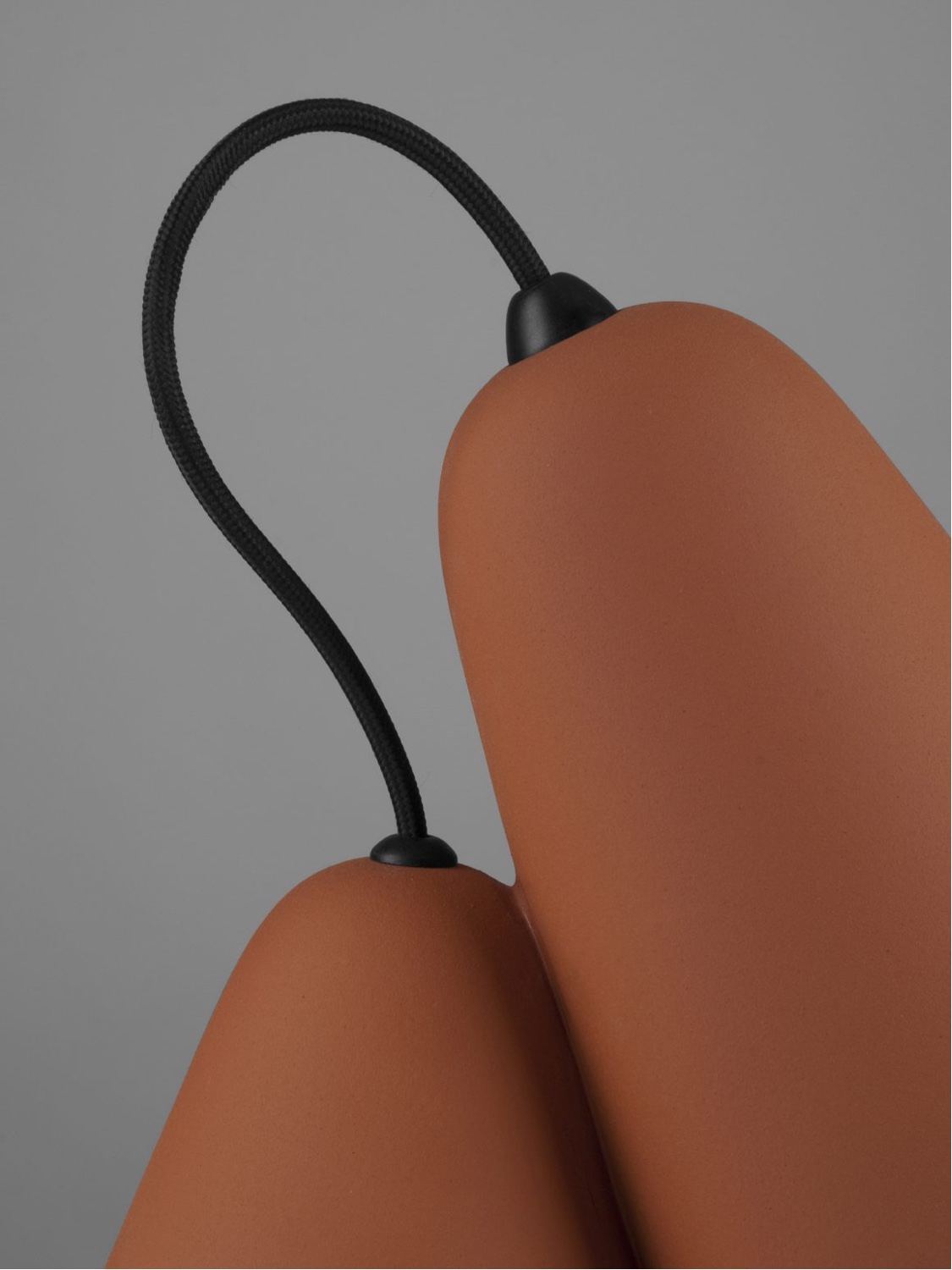 Photos by Federico Berardi and Jara Varela © Tomas Kral Product Design Studio.
Junto carafe and cups by Simon Legald
Danish product designer Simon Legald has created many standout furniture pieces and objects for Normann Copenhagen. His latest design is Junto, a series of terracotta vessels inspired by the traditional Spanish botijo—a porous clay container designed to contain and cool water.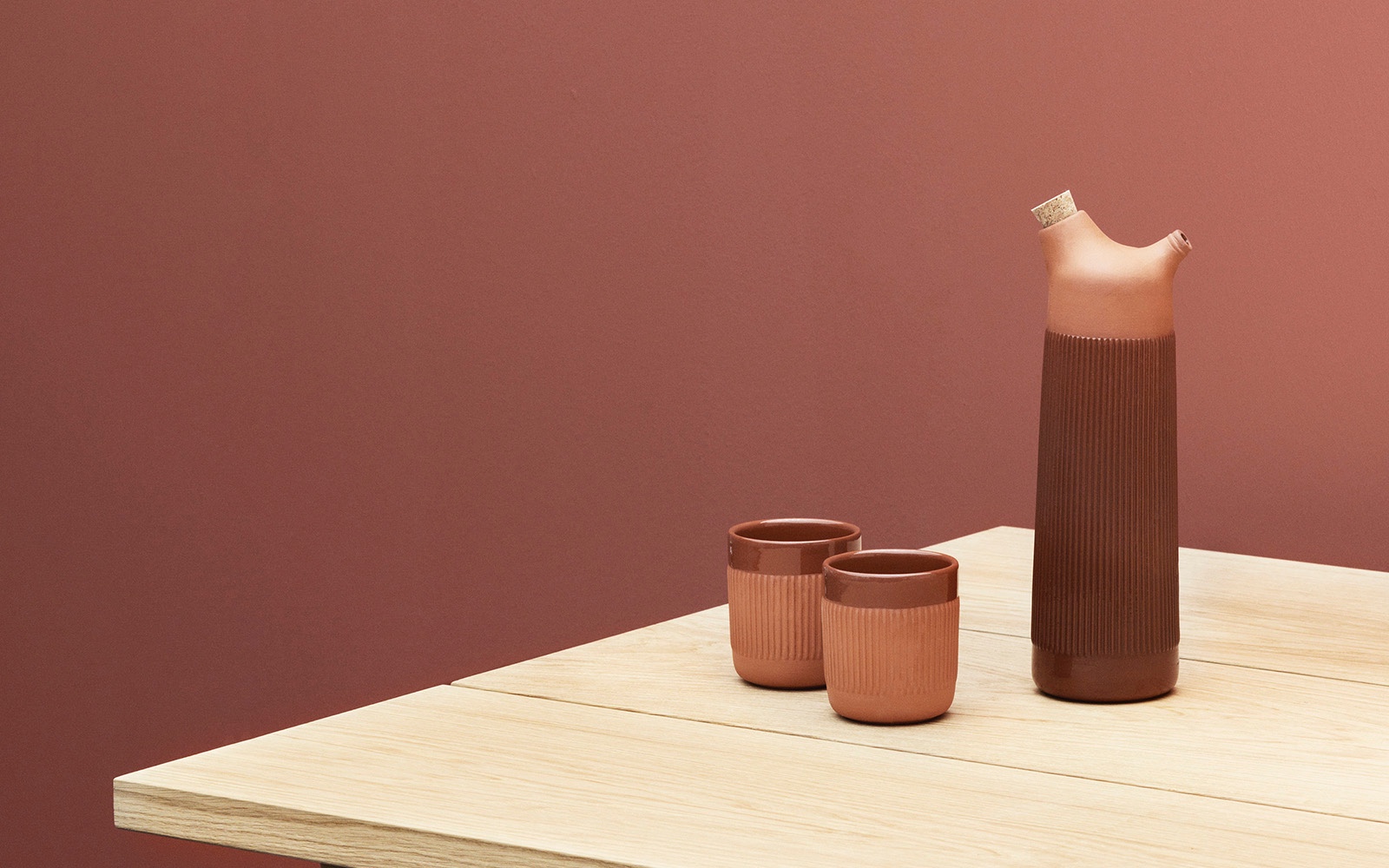 The Junto carafe consists of two spouts—one for filling and one for pouring. Both the carafe and spouts are made with matt and glazed, grooved and smooth surfaces, adding to their warmth and allure.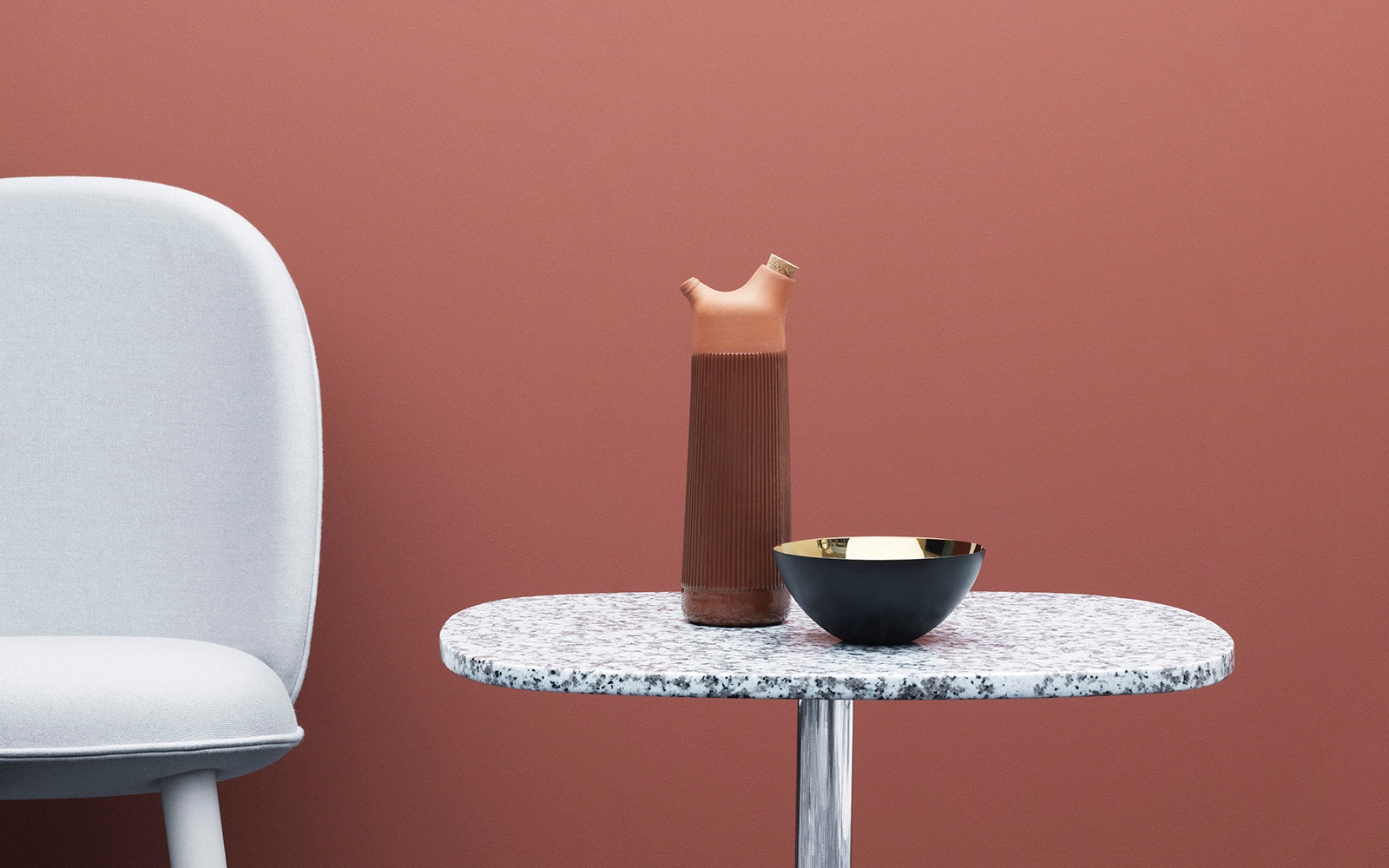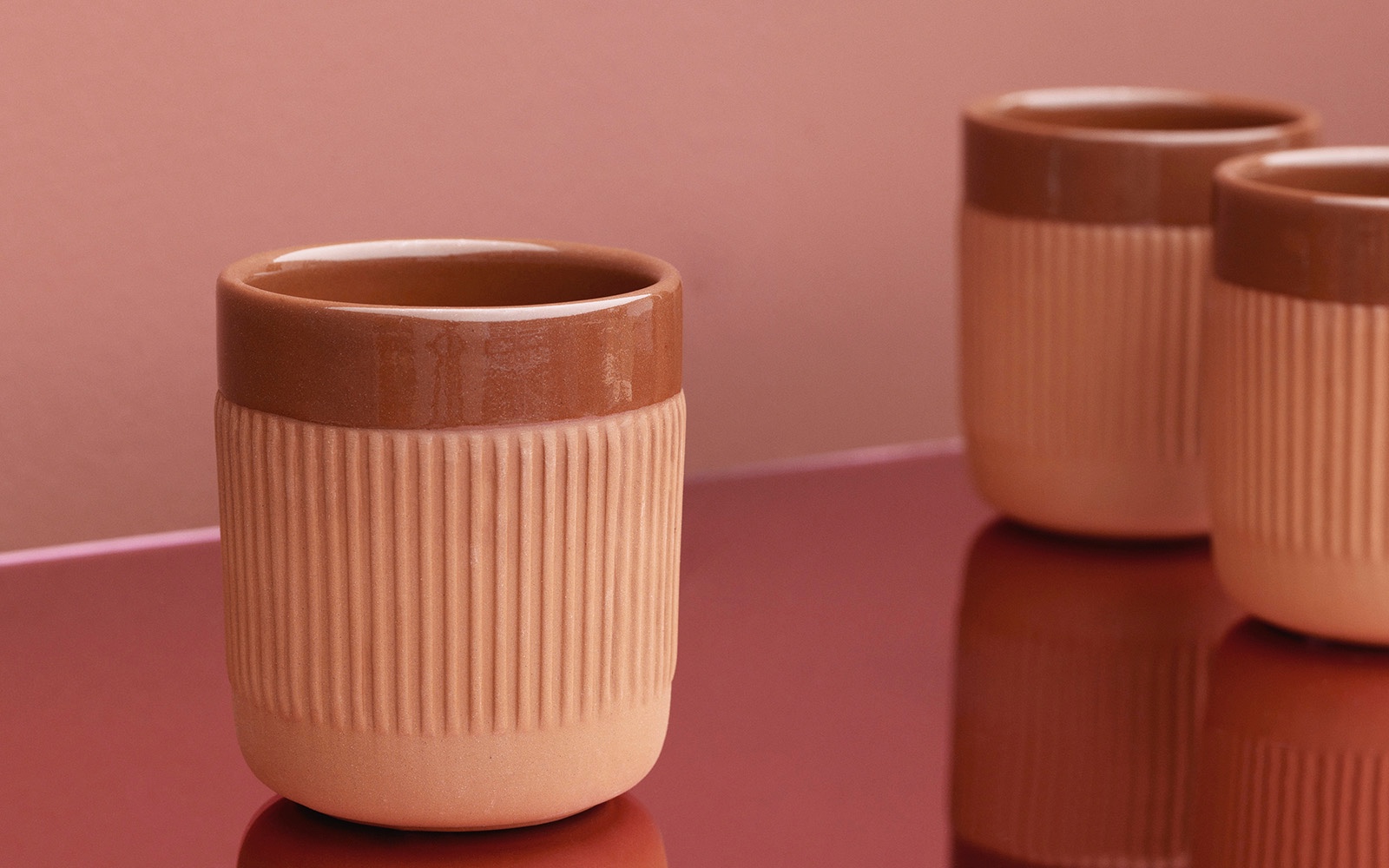 Photos © Normann Copenhagen ApS.
Edge Pots from Skagerak
Family-owned Skagerak is a Danish brand whose vision places aesthetic, functional and sustainable qualities at the centre of design. Working with Danish brand Stilleben, Skagerak created the Edge Pot, an attractive indoor or outdoor terracotta pot, available in various sizes and two finishes—burned red or sierra yellow.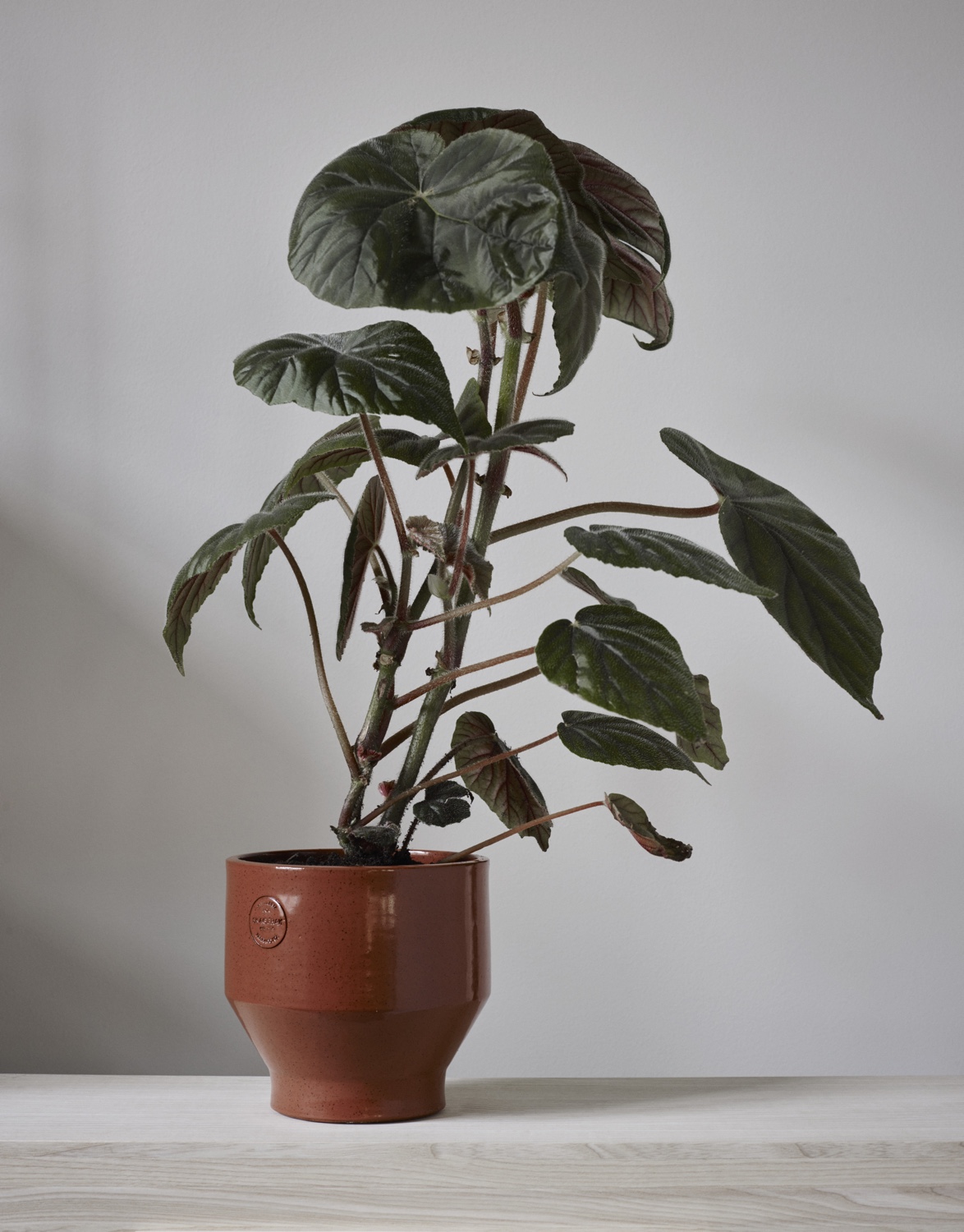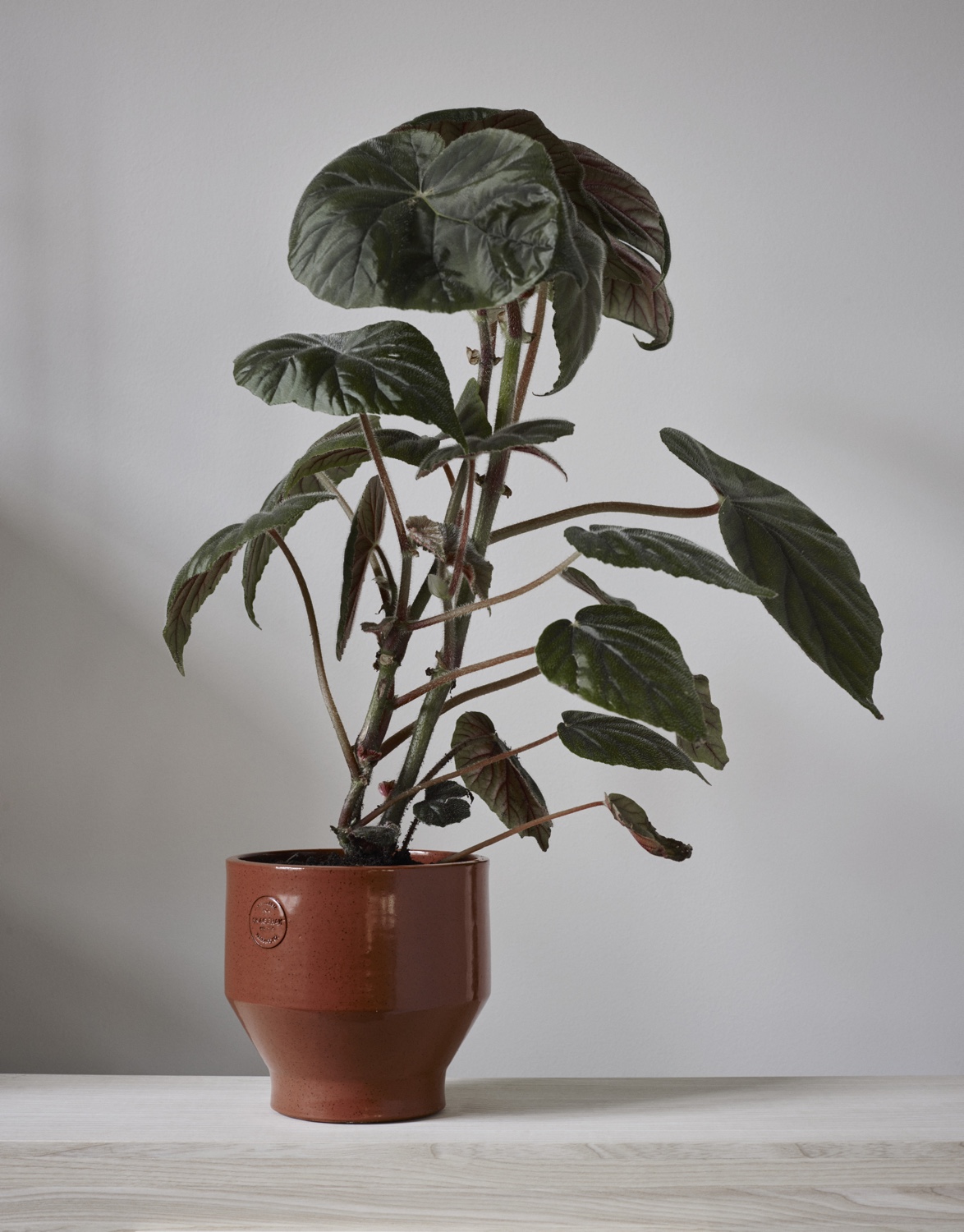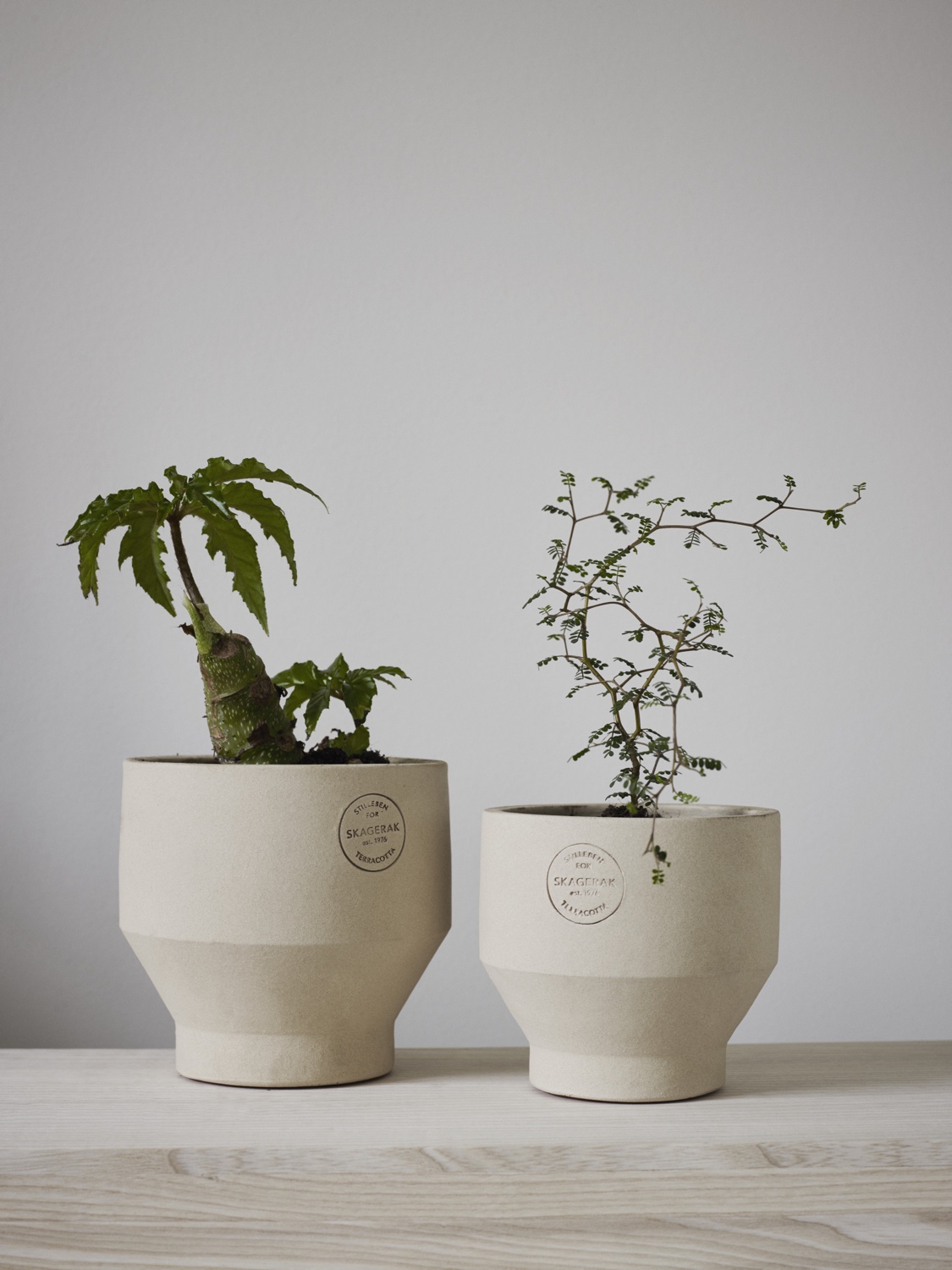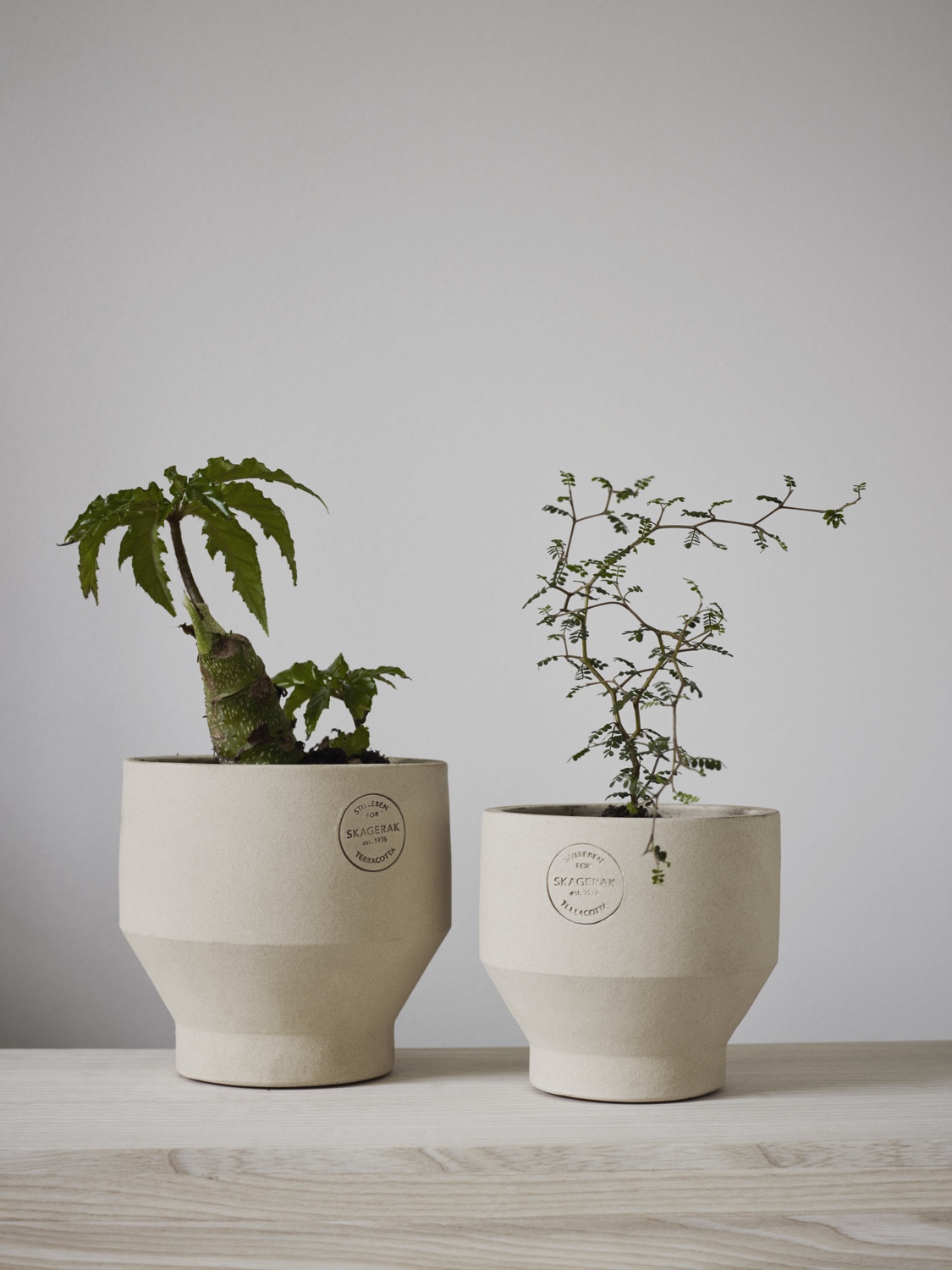 The Edge Pot was inspired by classic Greek and Egyptian vases—traditionally, these vases are raised slightly from the ground on a small base. The base is an integral part of the Edge Pot, adding to the overall appeal of this simple, functional plant holder.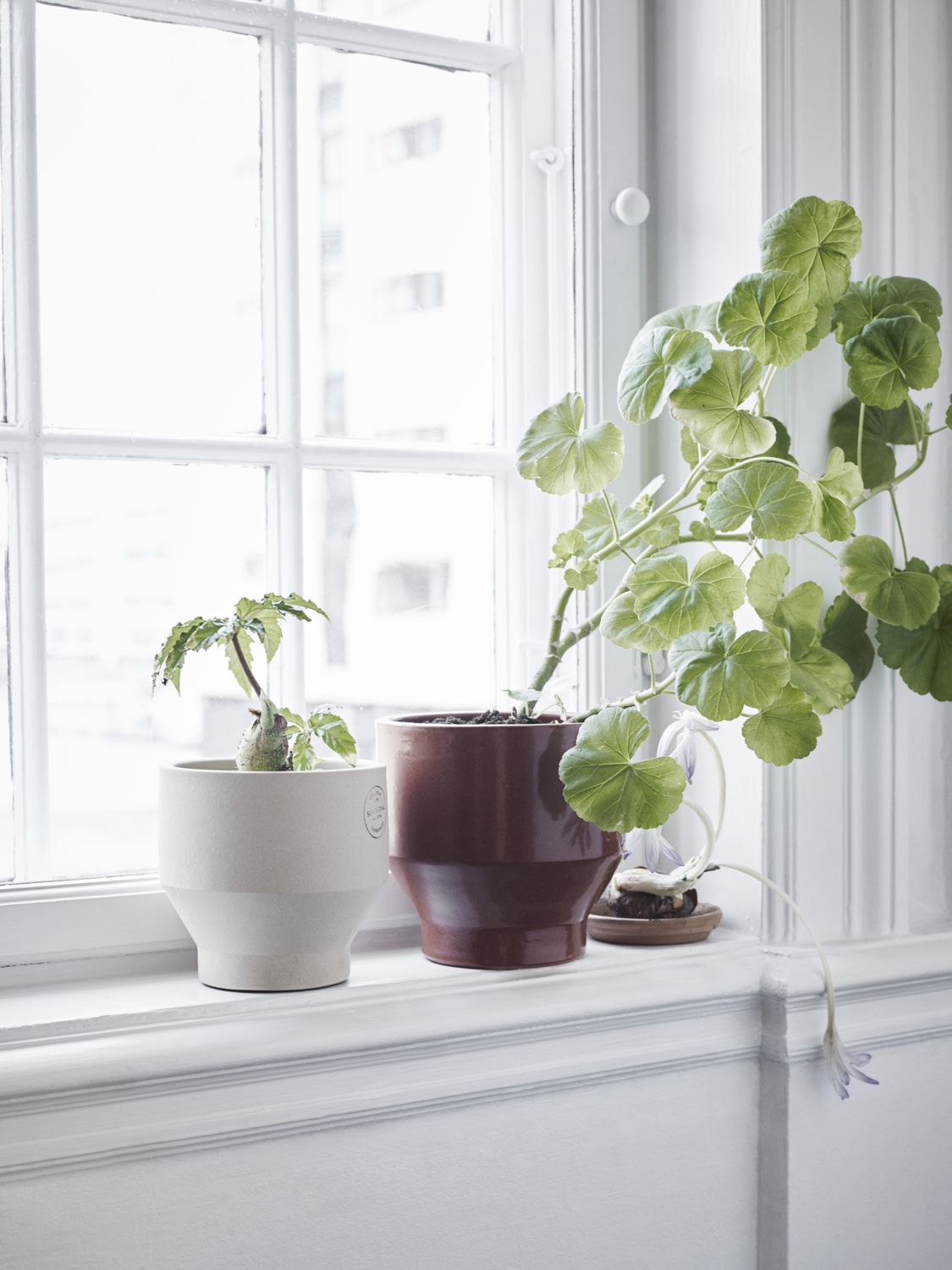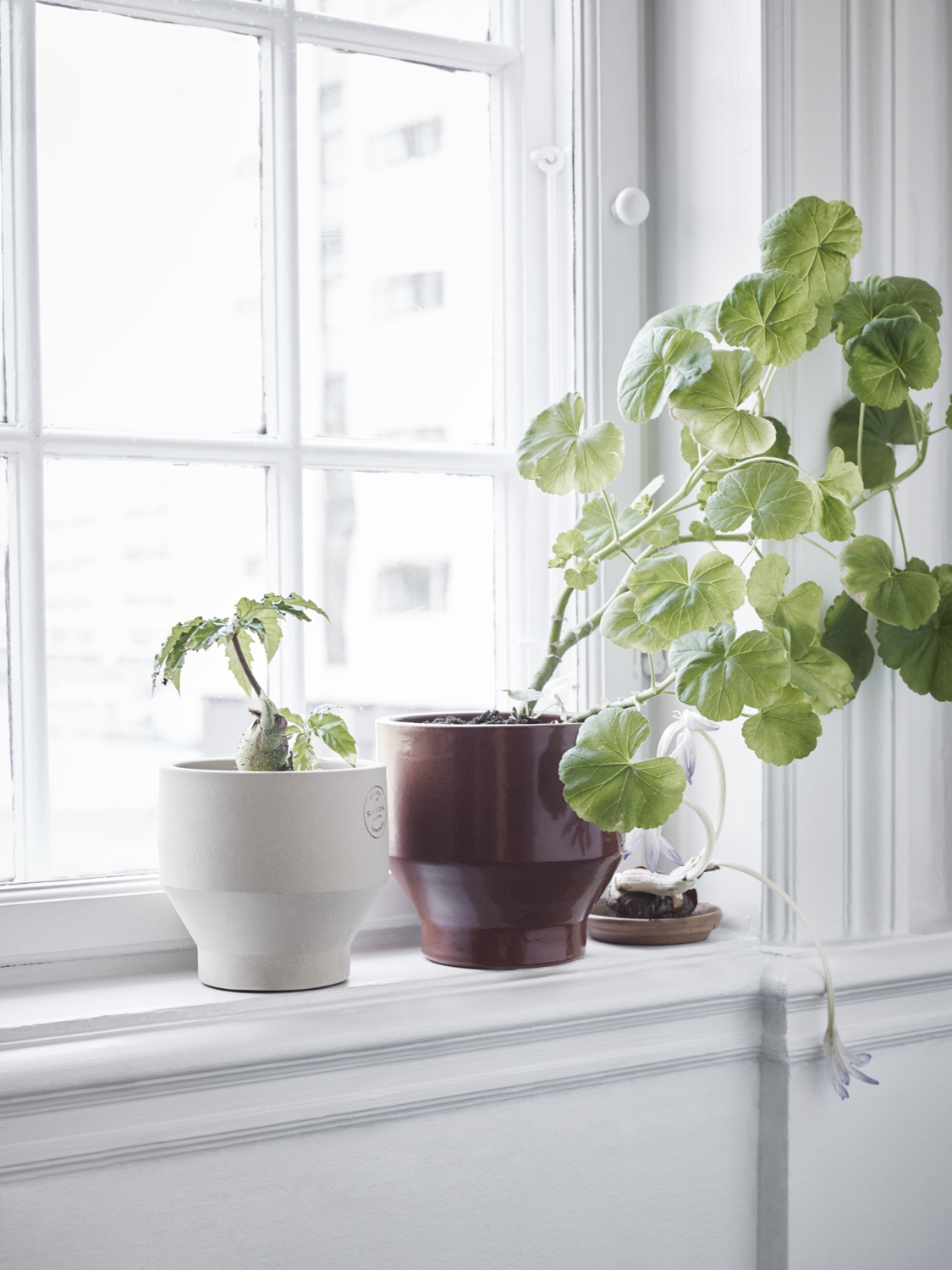 Photos courtesy fo Skagerak.
Earth Terracotta rug by Nani Marquina
Spanish designer Nani Marquina established the eponymous nanimarquina in 1987. Producing handcrafted rugs that combine traditional craftsmanship with contemporary design, nanimarquina creates pieces that exude warmth and personality.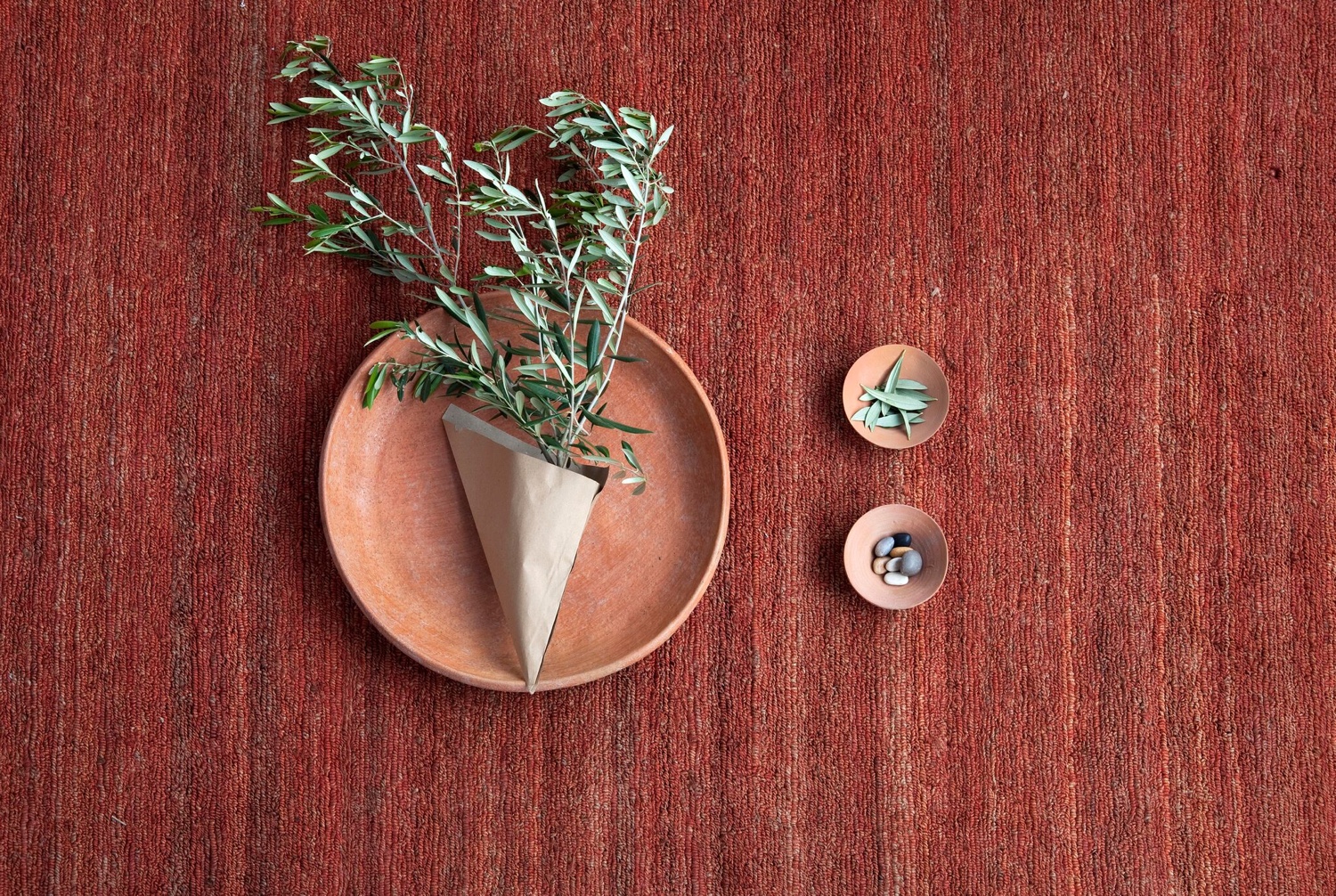 Designed by Nani Marquina, 'Earth' is a collection of hand-knotted rugs that evoke many of the Earth's natural textures. The Earth Terracotta rug has a deep, earthy reddish–brown colour that appeals to the senses, inviting the person to sit and repose.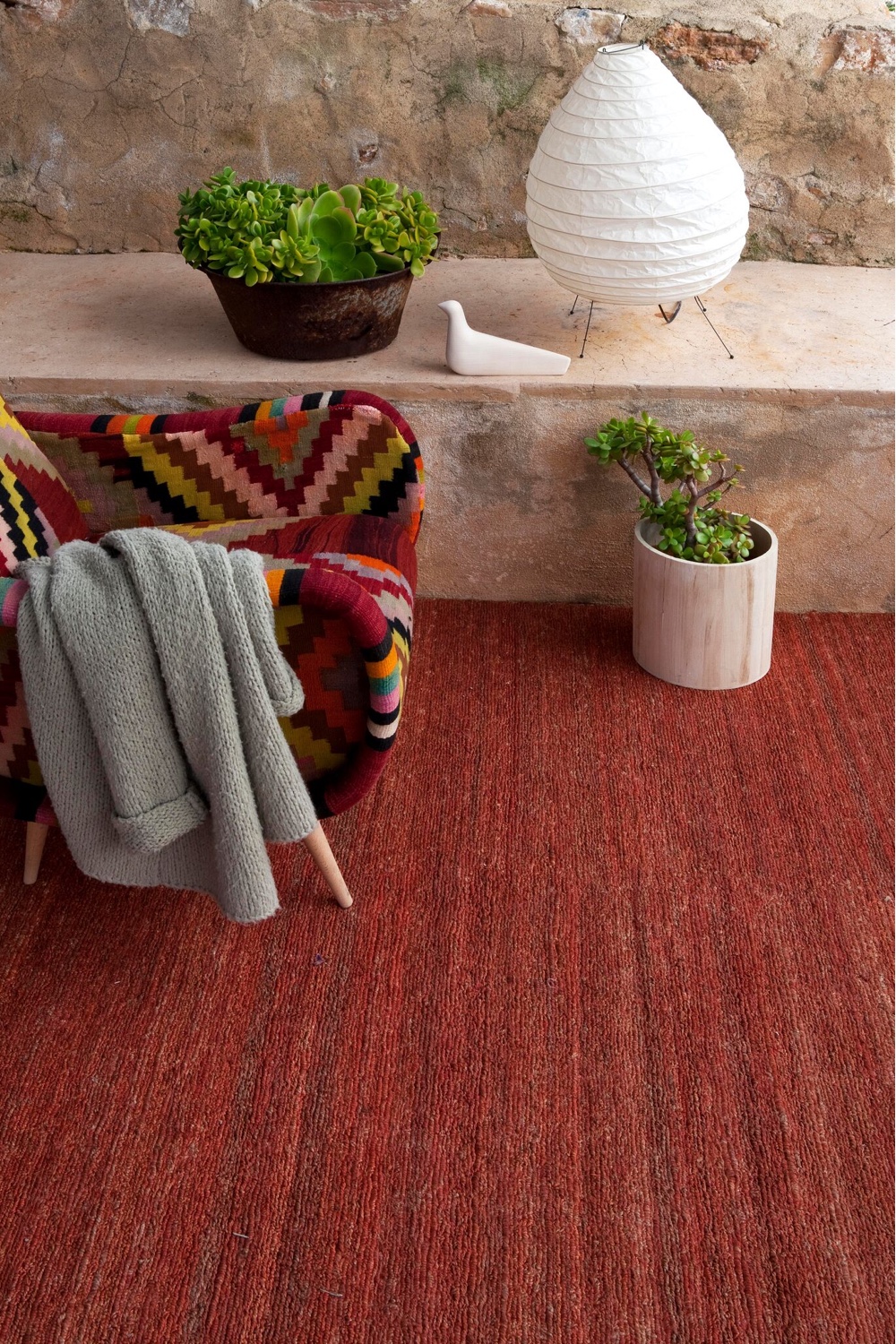 Photos © nanimarquina.
Utrecht Armchair by Gerrit Rietveld
Dutch architect Gerrit Rietveld (1888–1964) designed the geometric Utrecht Armchair in 1935. Created for the Metz&co department store in Amsterdam, it was a chair conceived for the mass market. In contrast to Rietveld's famous Red and Blue chair, the Utrecht Armchair marked a conscious decision by Rietveld to create a comfortable, casual chair. Today, the armchair is manufactured by Cassina.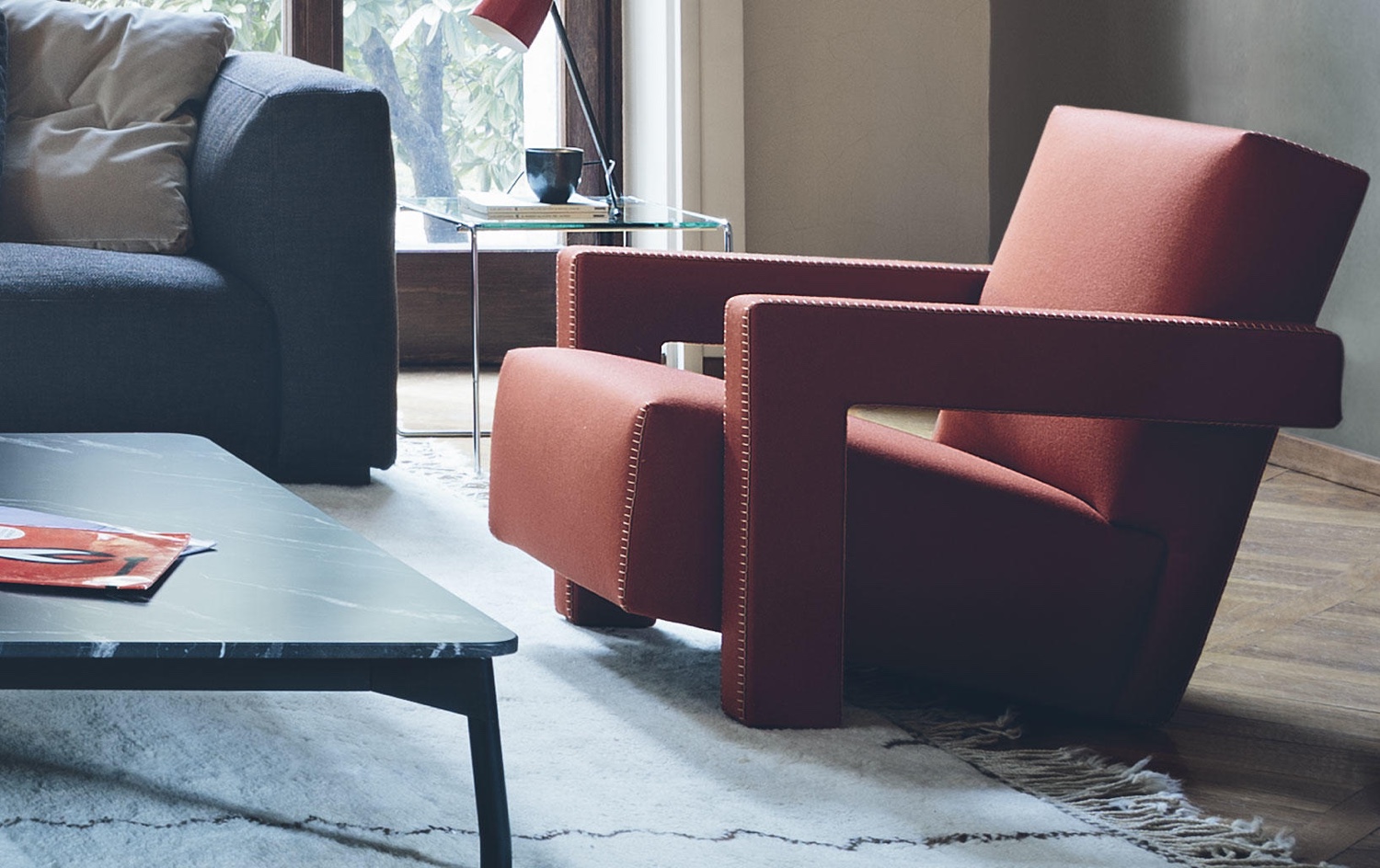 Upholstered in a terracotta-coloured fabric, the Utrecht Armchair is especially pleasing and offers a warm, cosy embrace.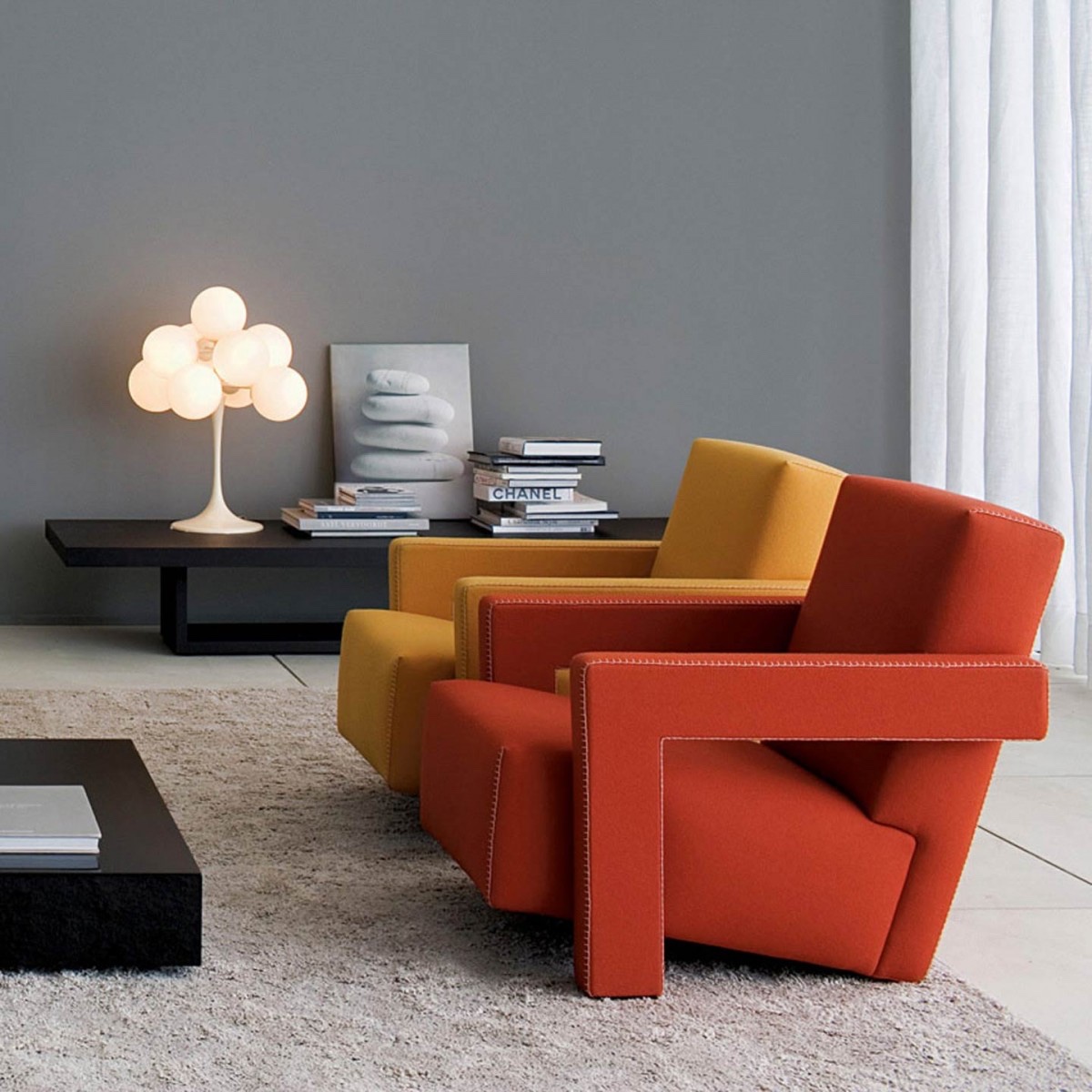 Casa Luz by Arquitectura-G
Casa Luz, designed by Barcelona-based studio Arquitectura-G, is a charming Spanish home in the rural village of Cilleros in Extremadura. With a rustic exterior and a contemporary interior, the house has an almost modern-day fairytale-like charm. Mixing various materials throughout, Arquitectura-G chose terracotta tiles for the ground floor level—the tiles provide a warm, solid and homey base.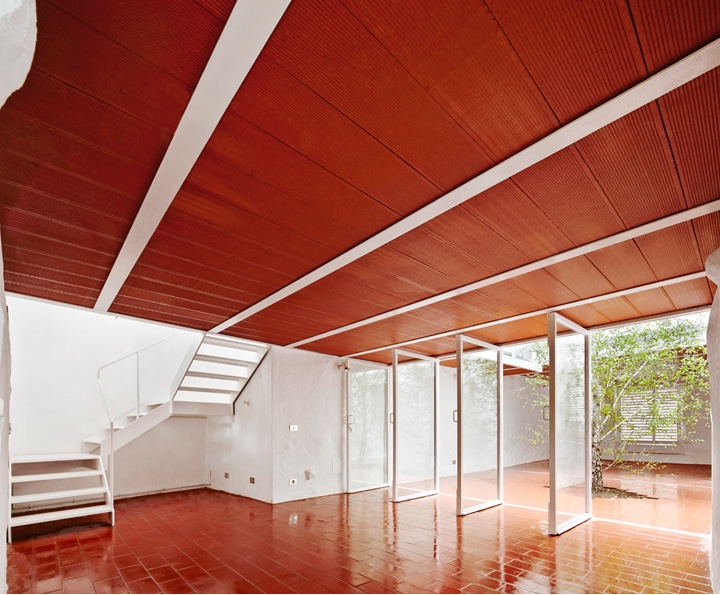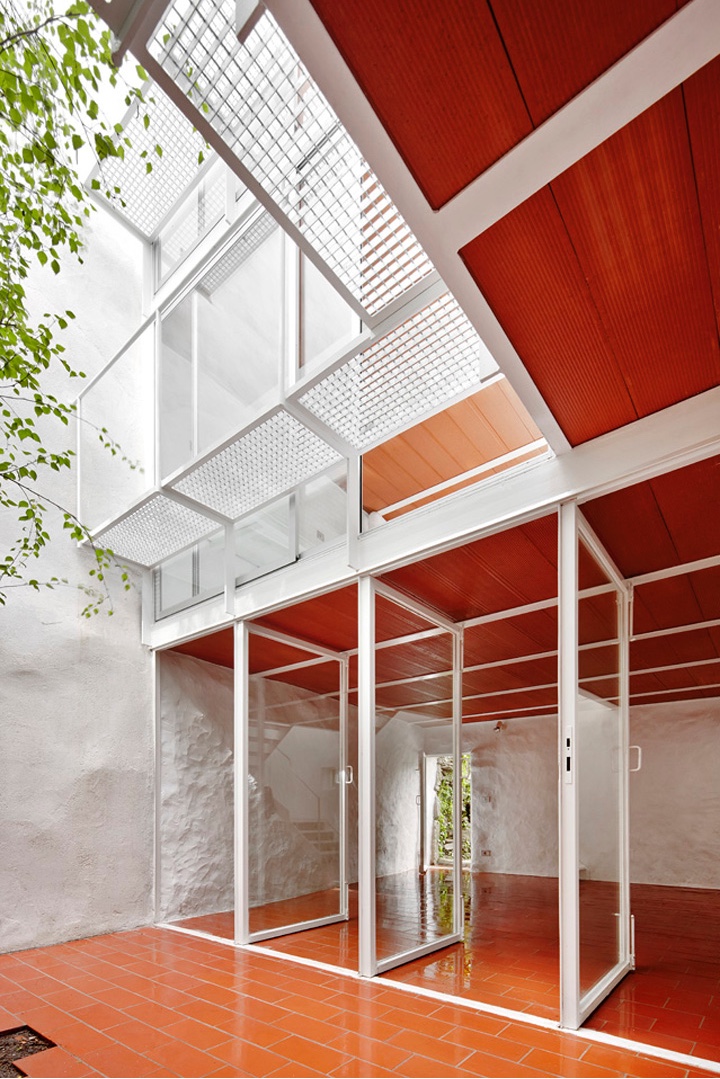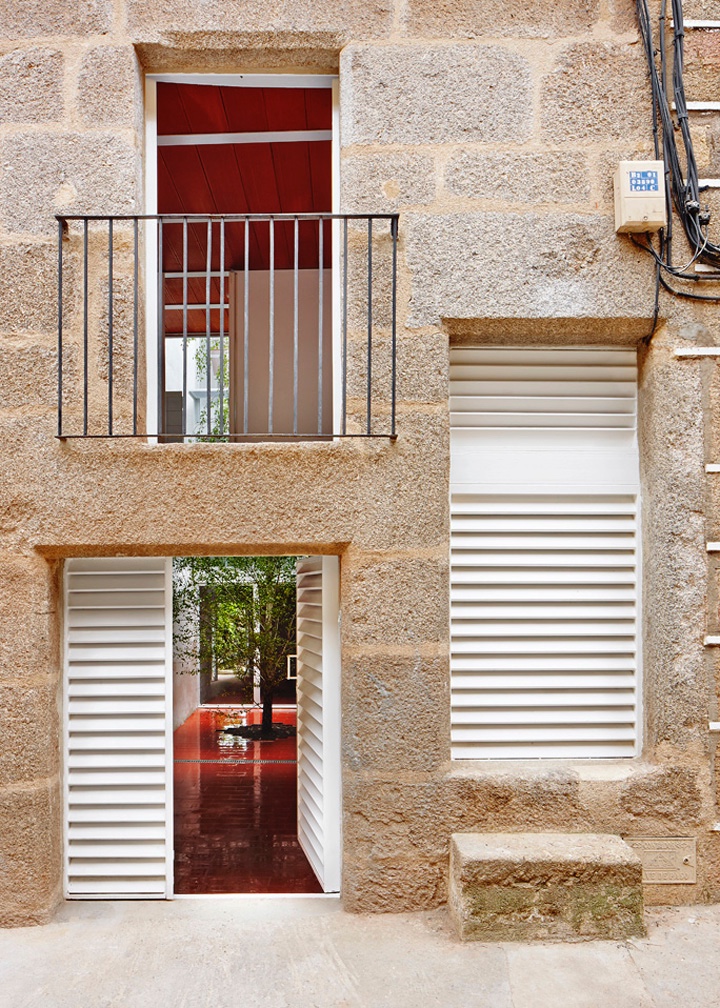 Photos © José Hevia courtesy of Arquitectura-G.
SaveSave